<<Prev
Next>>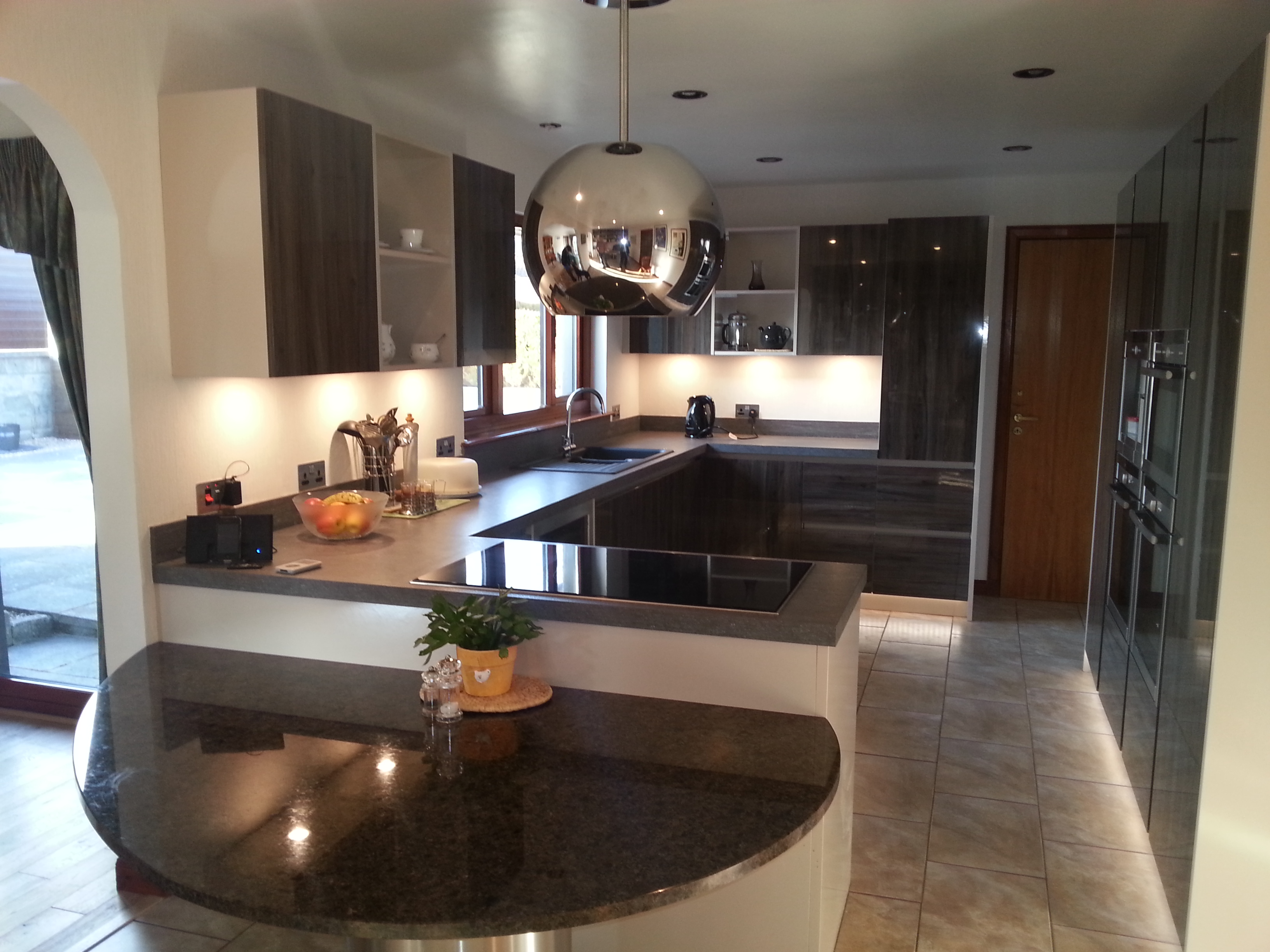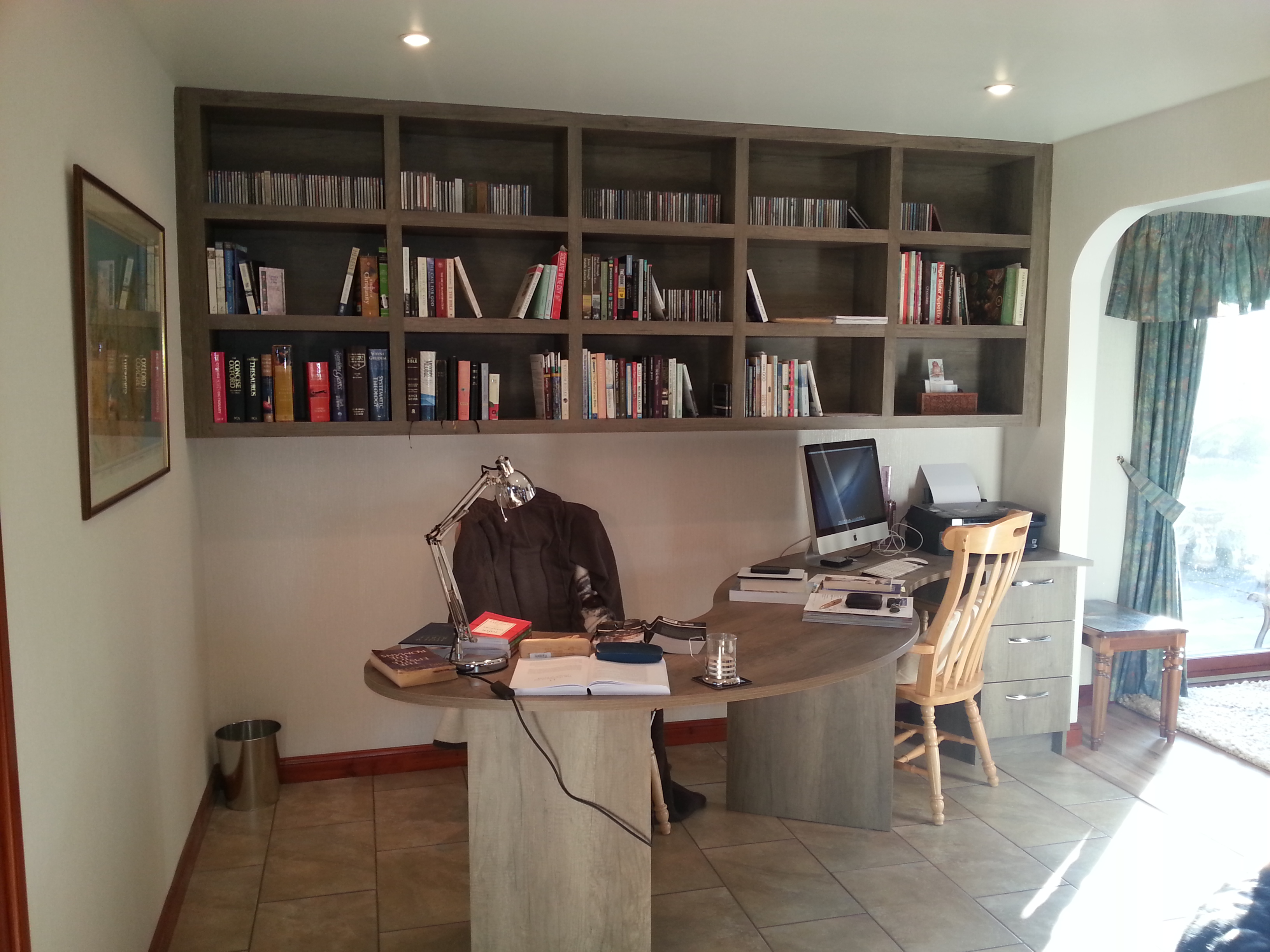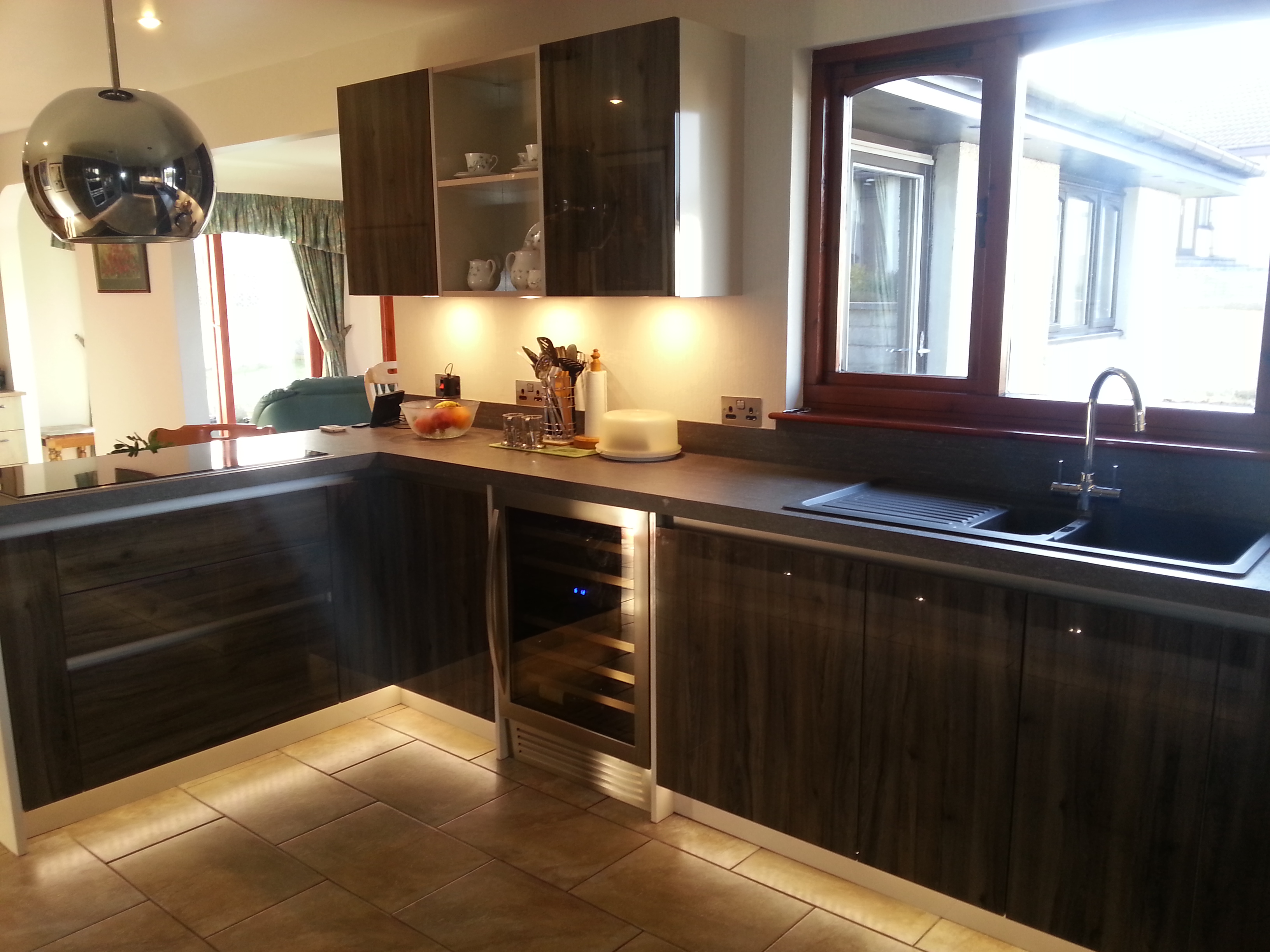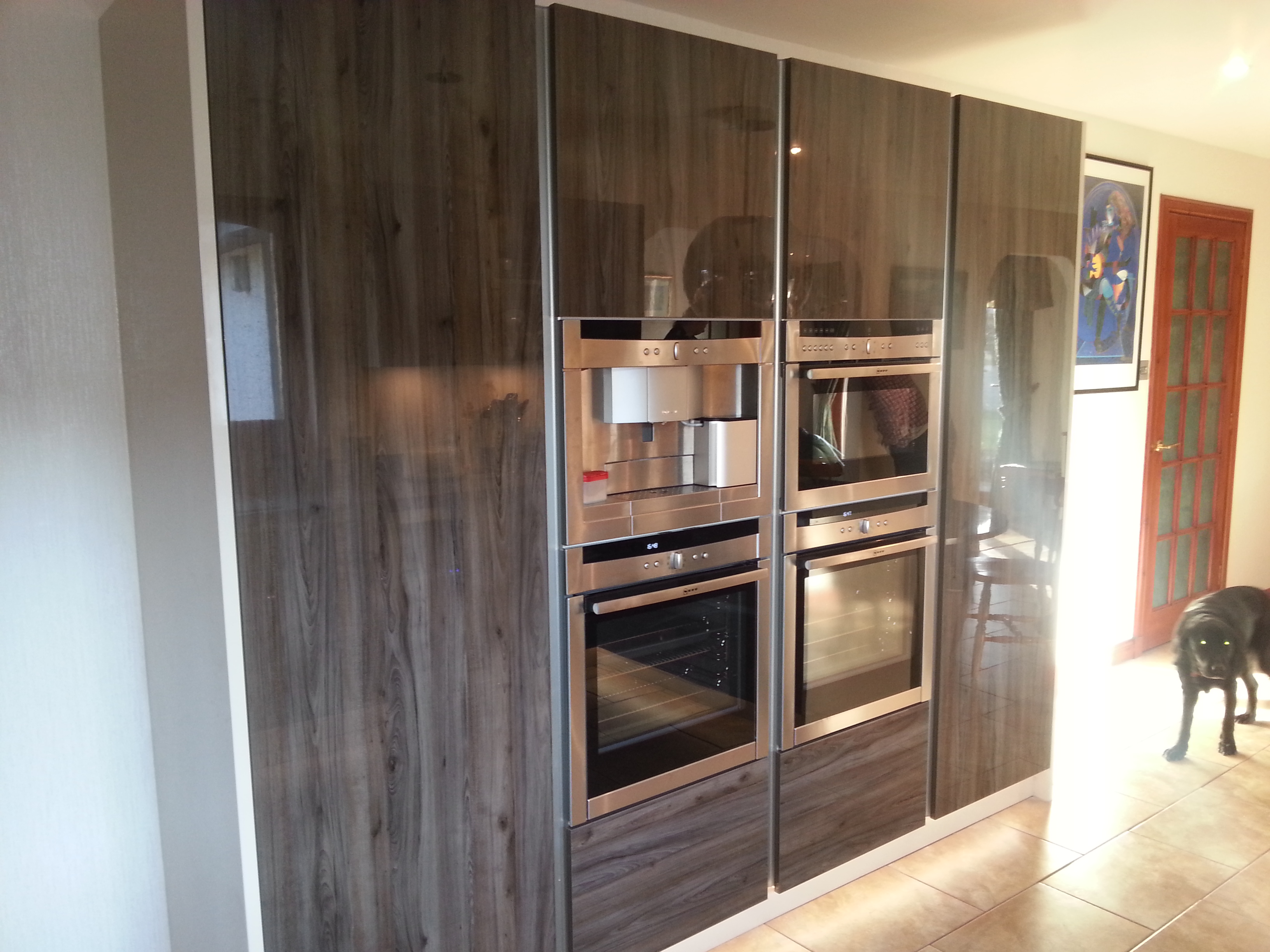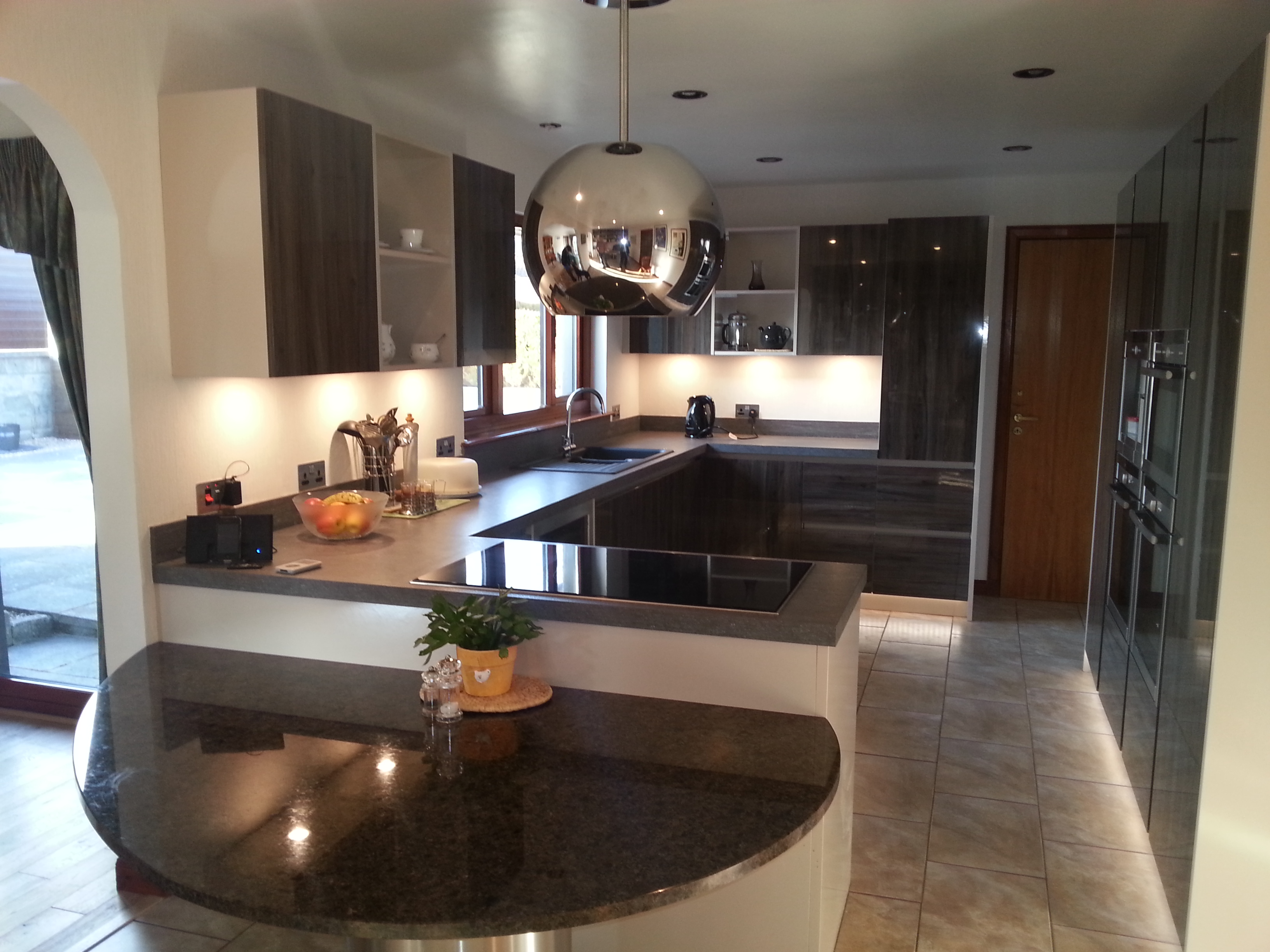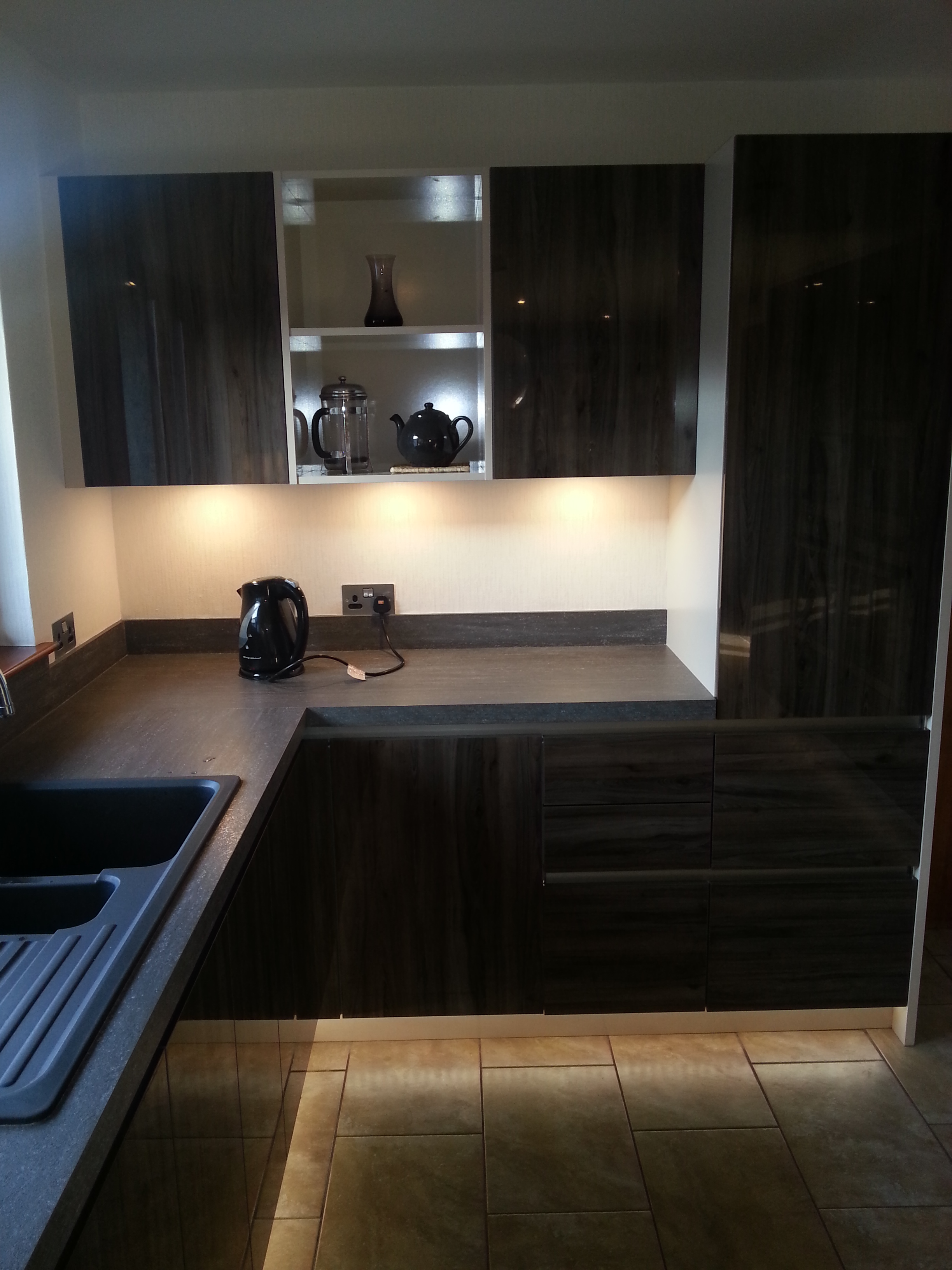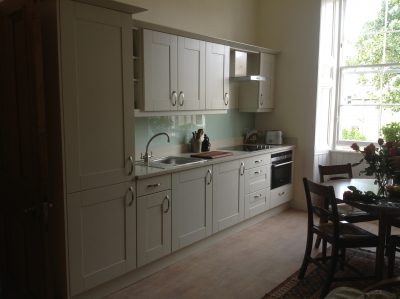 Save To Houzz Ideabook: Houzz
Dr & Mrs Findlay, Thurso
Location: Thurso
Collection: Fusion
Finish: Cream Woodline
Budget: £38,400
Designer's Notes
The customer came in looking to re-invent the current space, which was being used as a separate kitchen, and dining area. We sat down and discussed the various options available to us, and how to best use the space.
The customer was looking for the two rooms to become one open-plan space, to be used as an office, a space for entertaining as well as a kitchen. The one thing the customer had seen in our catalogue and particularly liked was the large open bookcase idea with chunky shelves.
After sitting down with the customer, and finding out exactly what they wanted from their kitchen, and the remaining open space I took this back to the showroom and began to work on a design. I must admit at first, I was rather baffled as to where I was going to start and how I was going to bring this design together, as it was the first design I had been allowed to take on and project manage by myself.
Once I had drawn in the open shelving unit, which the customer has specified I decided to keep this flowing through the rest of the space and keep the kitchen very modern and sleek.
By using our Fusion Linear handle-less range, exclusive to Ashley Ann, I was able to carry this out.
To bring the two areas together, I introduced a granite seating area, which would be a centrepiece and would incorporate all of the colours used in the kitchen.
As well as the eye-catching Granite, I used an 'S' shape desk for the office area, to allow me to bring it away from the wall and allow seating for two people, this was something that was important to the customer, as they wanted to be able to fit a desktop computer, and also have a separate space for reading or studying, they also wanted to be looking out across the room, whilst they were reading, instead of facing the wall.
Both of these eye-catching designs also brought the two areas of the room together, by careful choice of colours that complimented each other, from tiles to the doors used in the kitchen and the contrast in the office area.
Once the initial design had been done, and I had arranged a design meeting with the customers, they were delighted with the design and decided this was the one we were going to go ahead with. From this point, the finishing touches were quite straightforward and the customers were both a delight to work with.
The fit for this job went smoothly. Looking at all the components of the design, especially the large box wall unit, granite and 'S' shaped desk piece we could have faced some issues, however, these were all met and dealt with accordingly proving no major issues for ourselves and more importantly the customer.