<<Prev
Next>>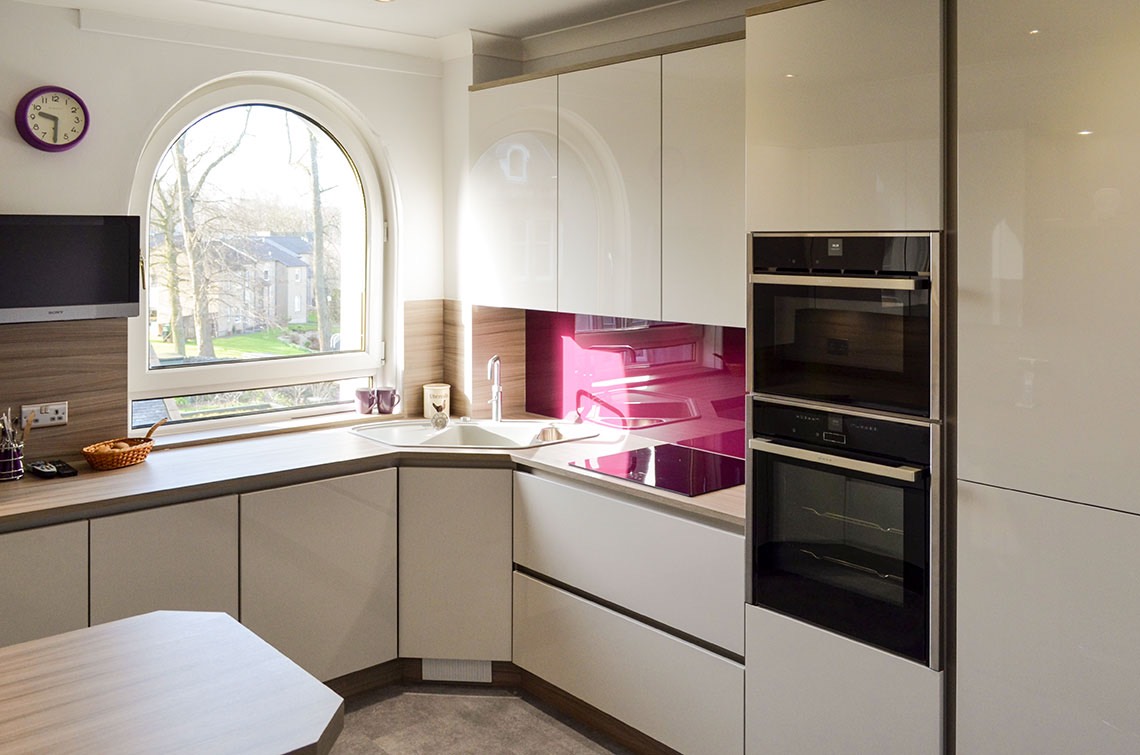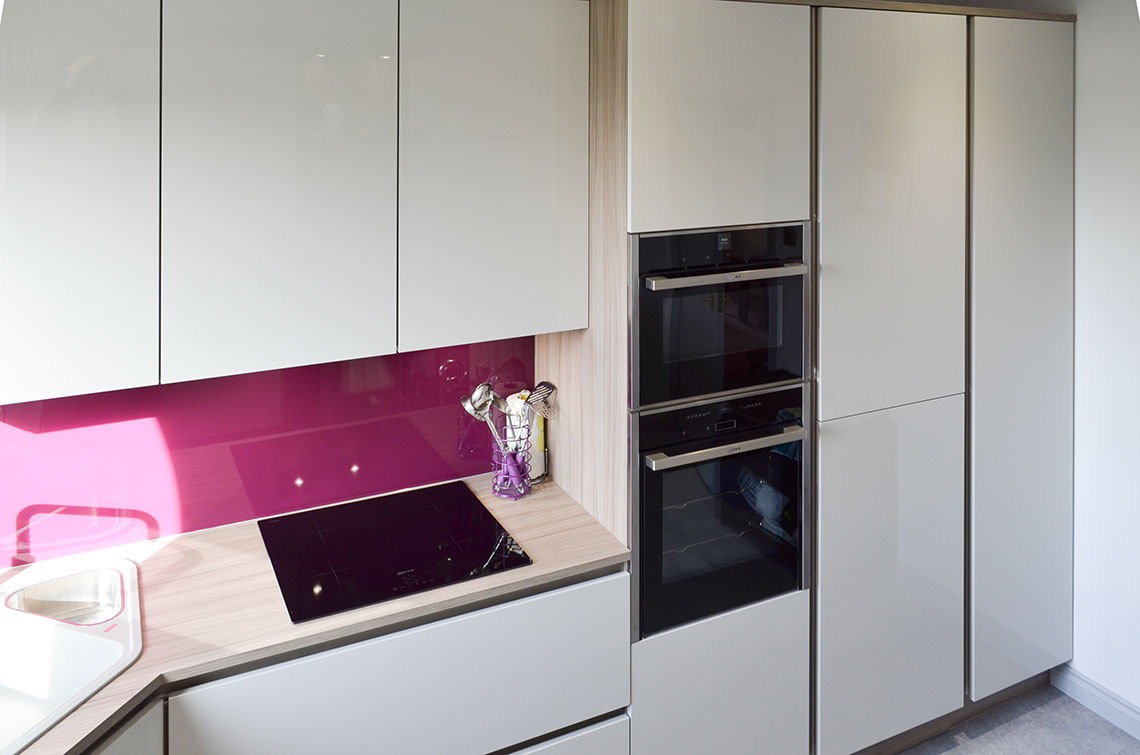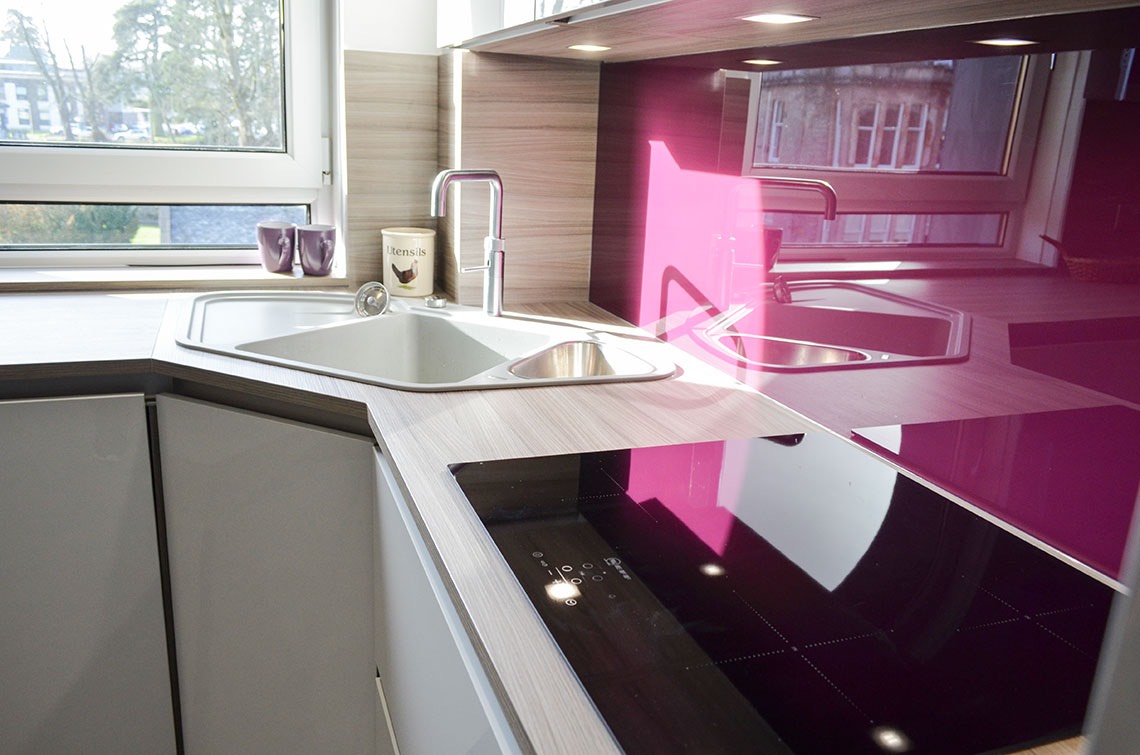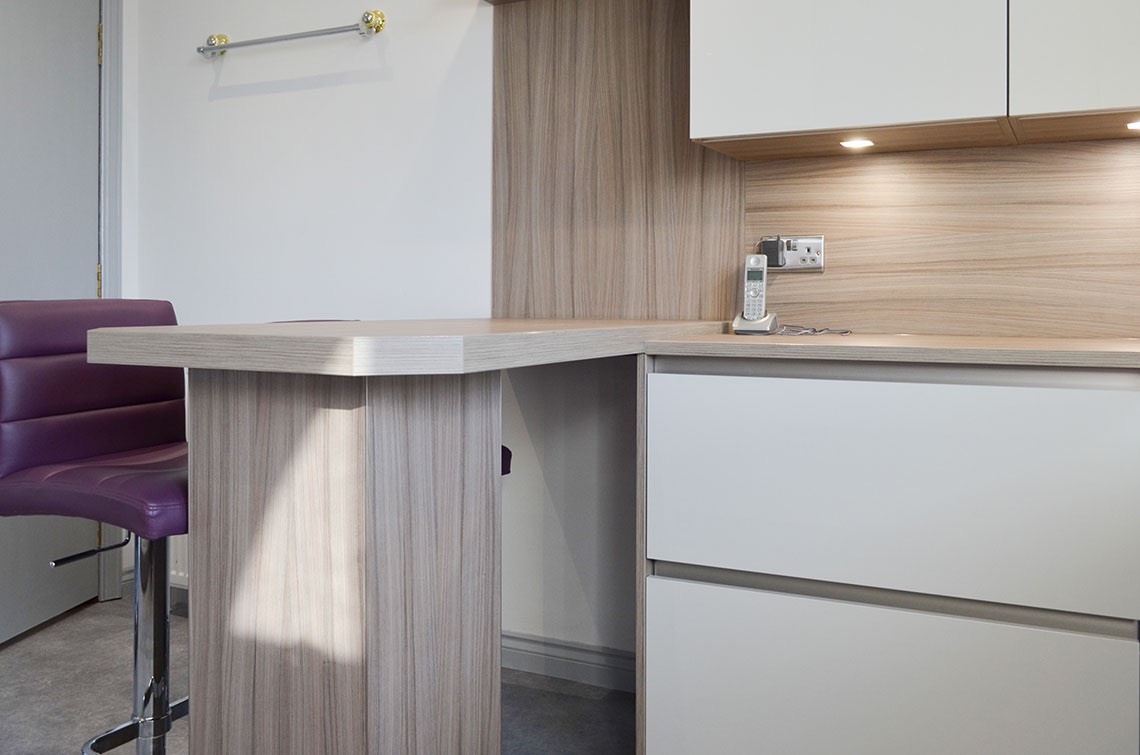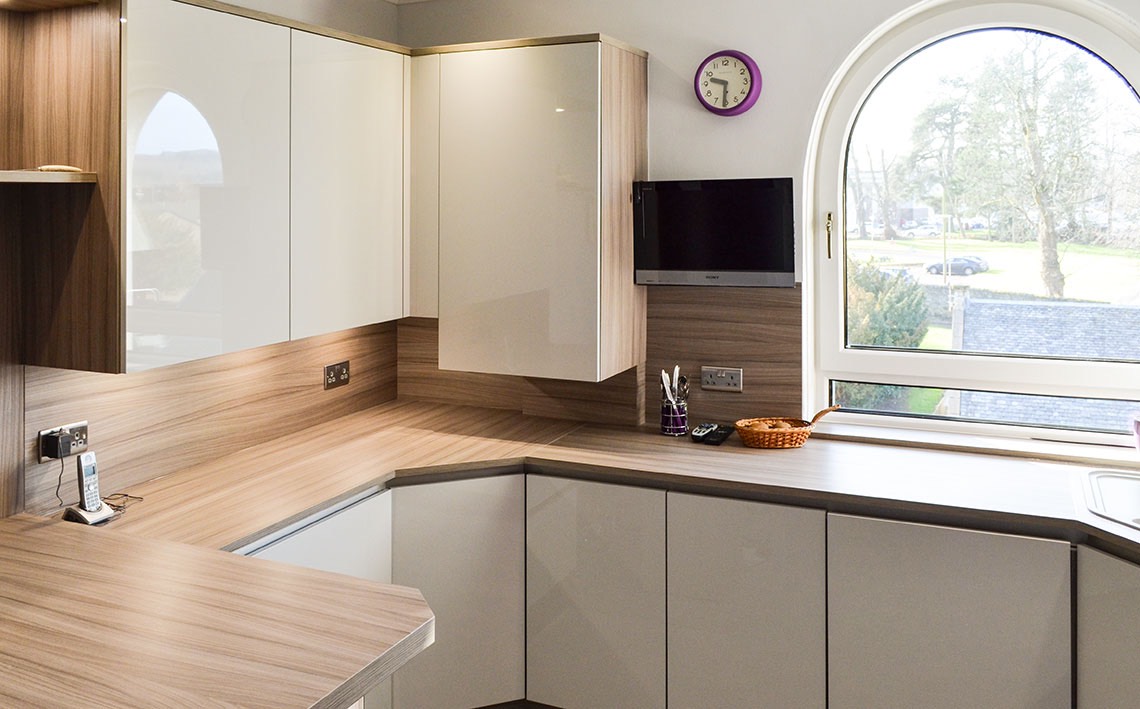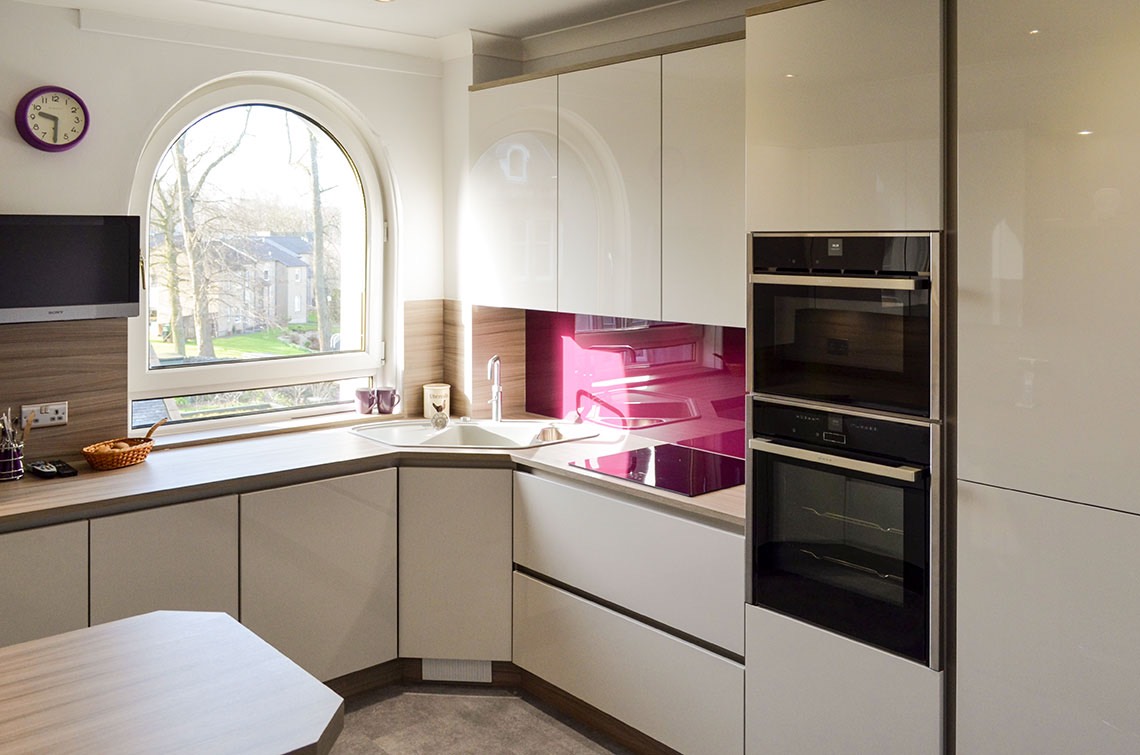 Save To Houzz Ideabook: Houzz
Light Grey Mirror Gloss and Driftwood
Location: Stirling
Designer: Carrie Ann Welsh
Collection: Fusion
Finish: Light Grey Mirror Gloss and Driftwood
Budget: £21,660
Designer's Notes
Mr and Mrs Preston came in looking for inspiration, they had been looking around and hadn't quite found what they were looking for. They liked the design they had as it worked however they wanted it to look different.
In order to create a different look I gave them chamfered corner units, a corner sink and as they required as much storage as possible I gave them our extra tall units.
We added in a seating area as they enjoy eating together in the kitchen. The plum glass to finishes off the overall look, Mrs Preston especially liked the colour, and went out and bought stools to match.
Paul Harris Joinery completed kitchen fit to an exceptional standard. Mr and Mrs Preston are thrilled with their new kitchen!