<<Prev
Next>>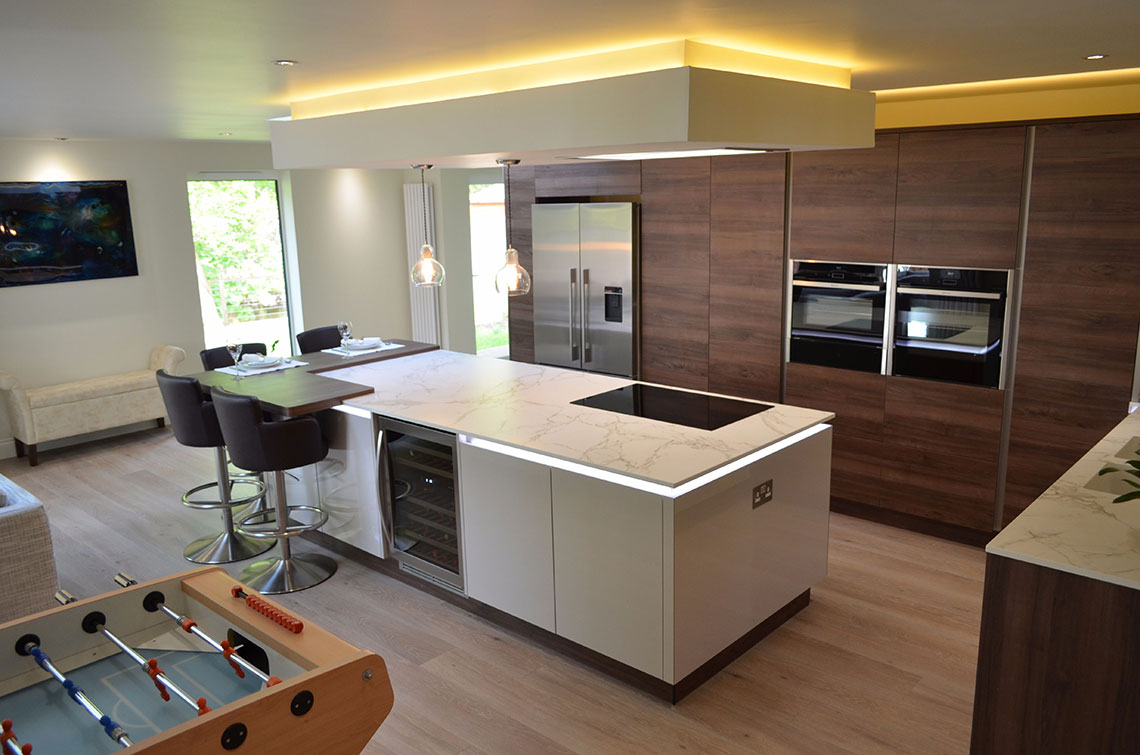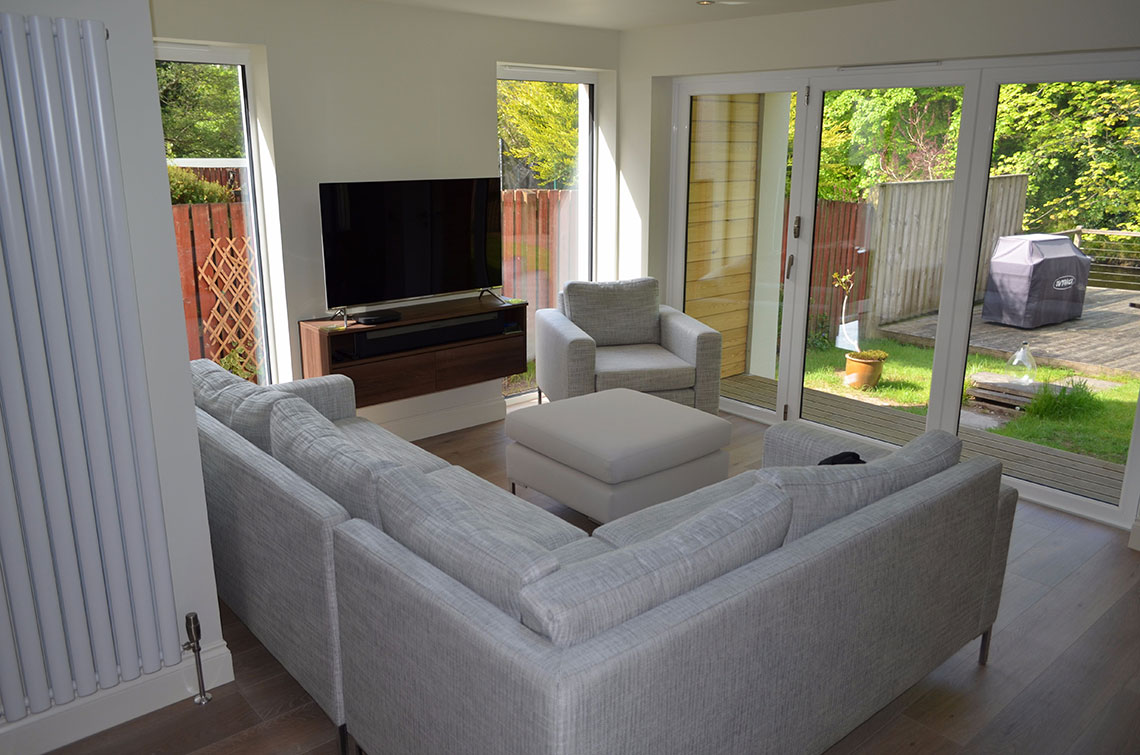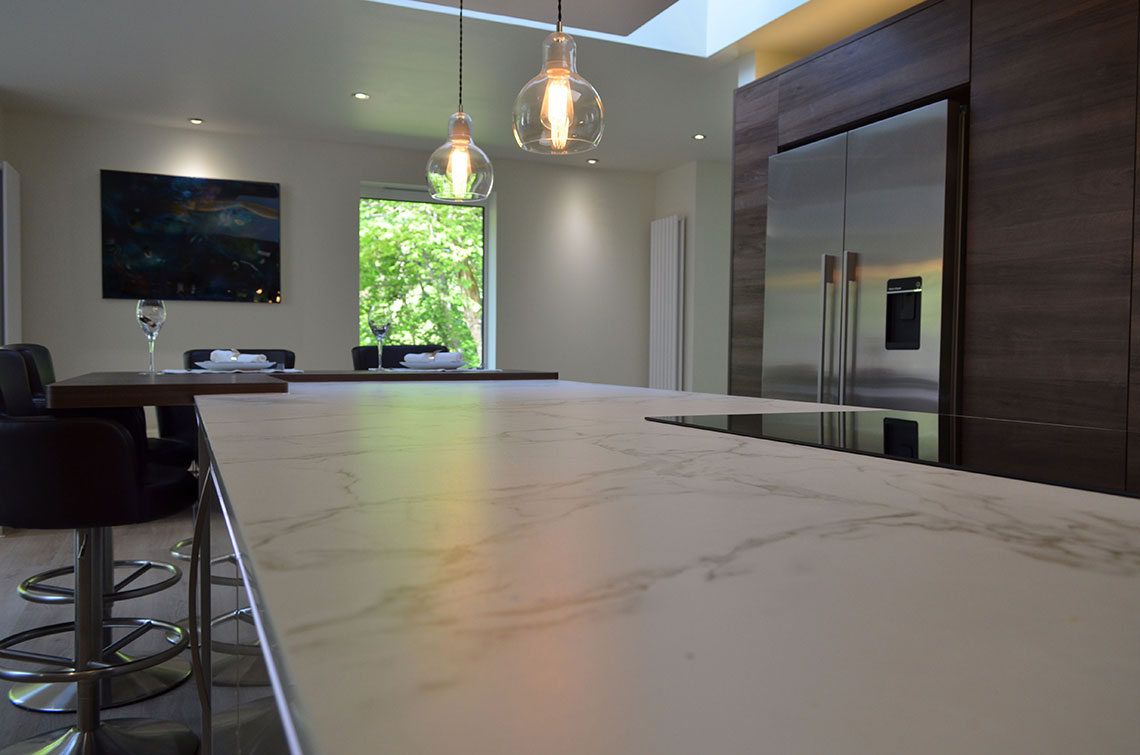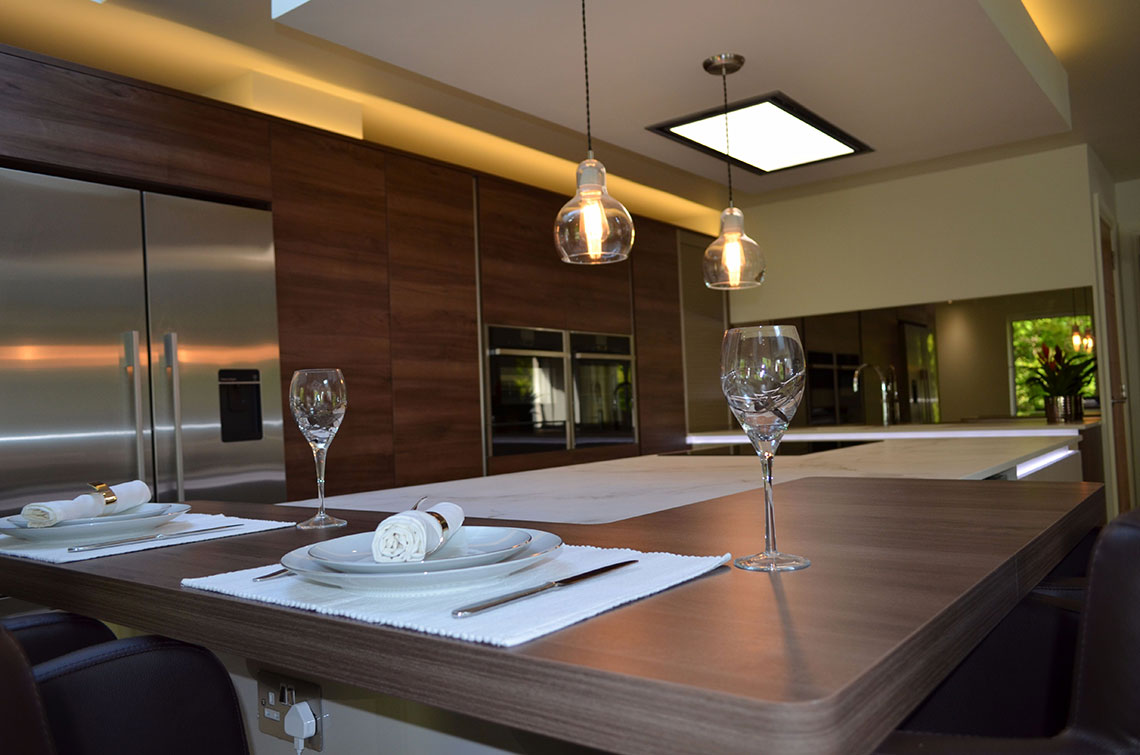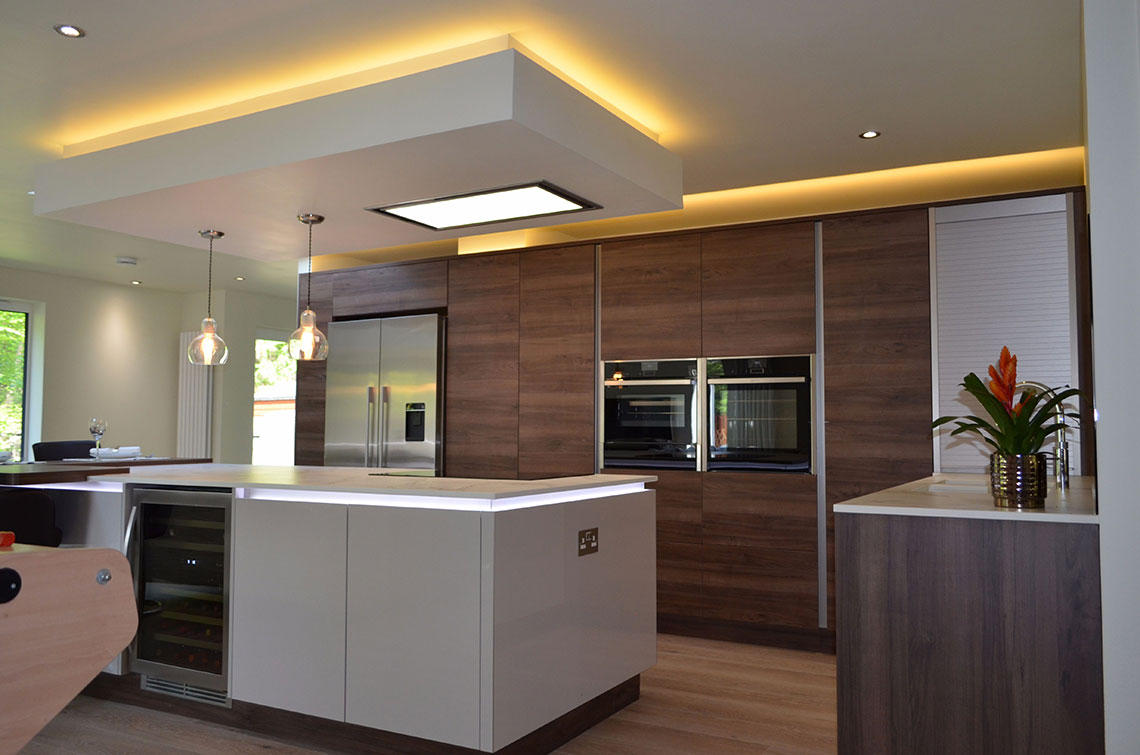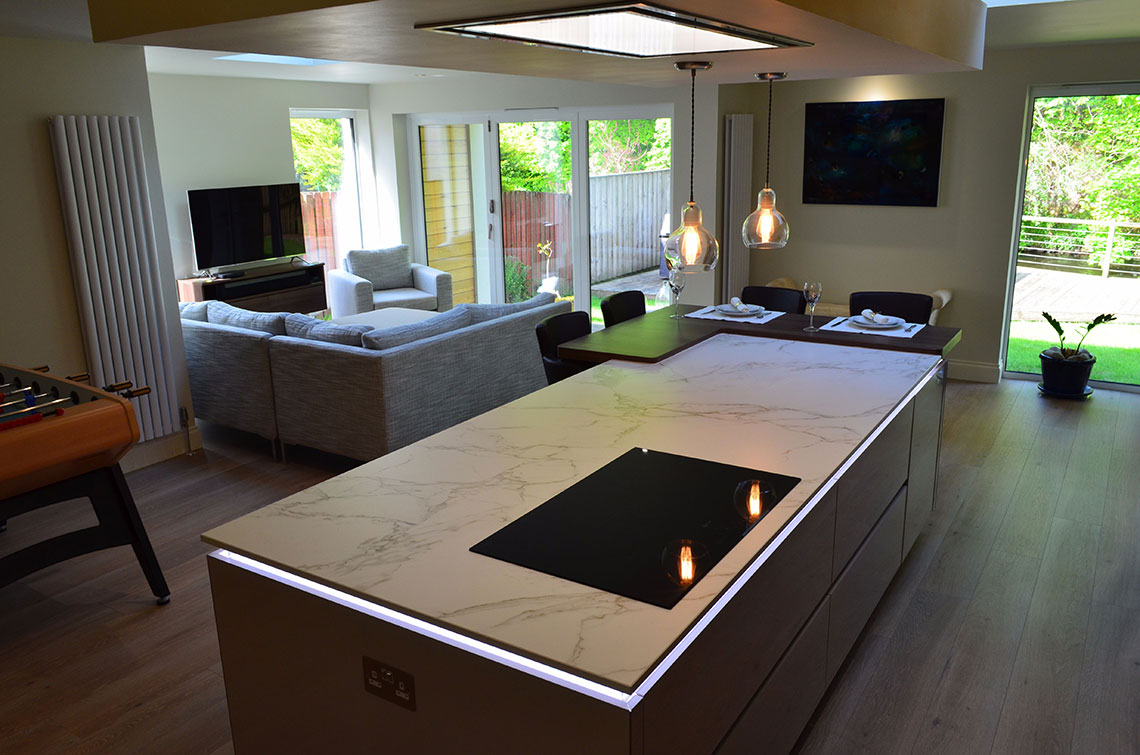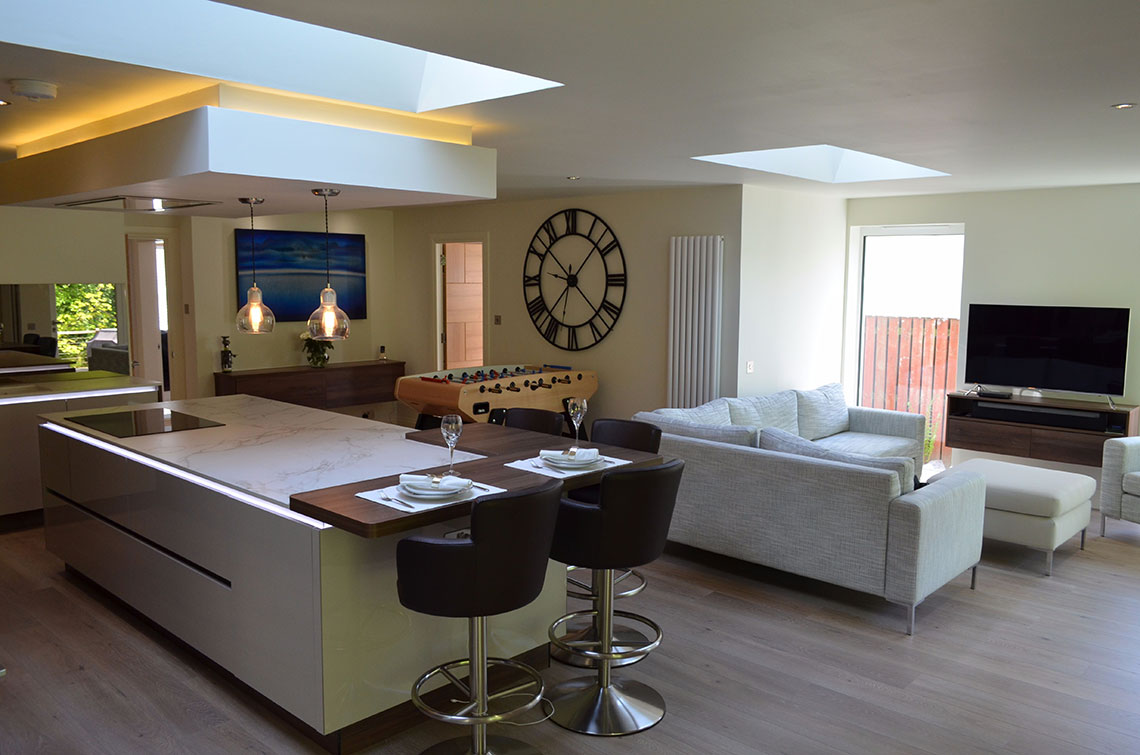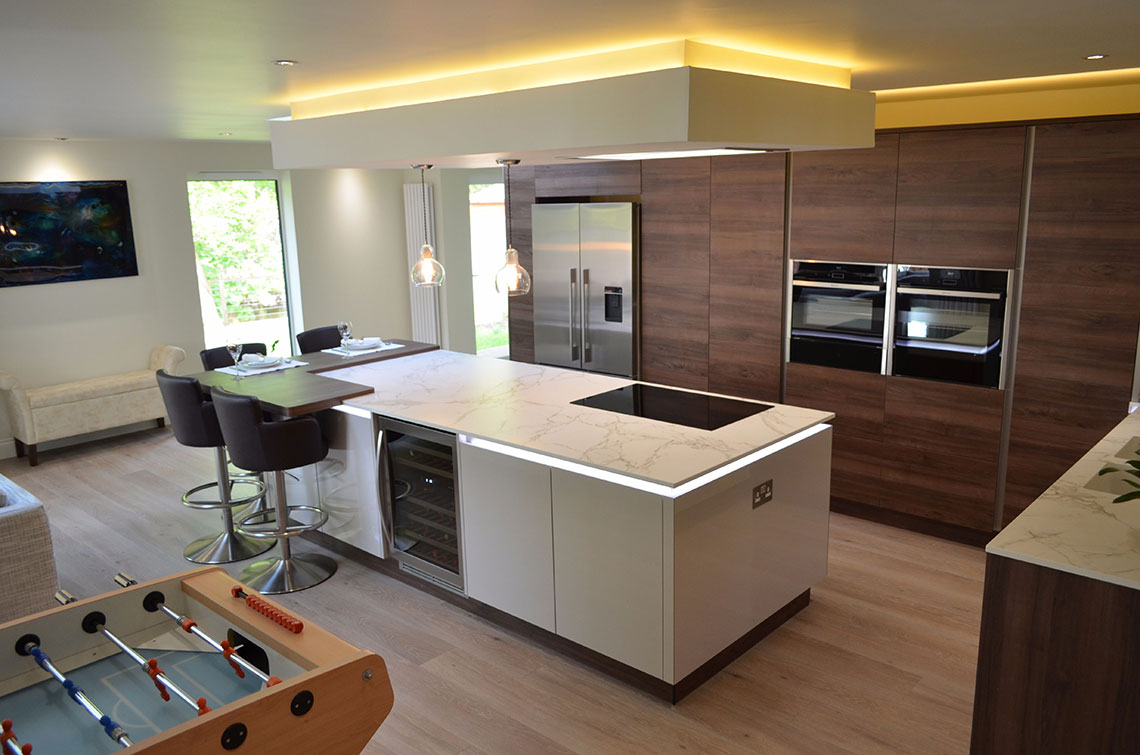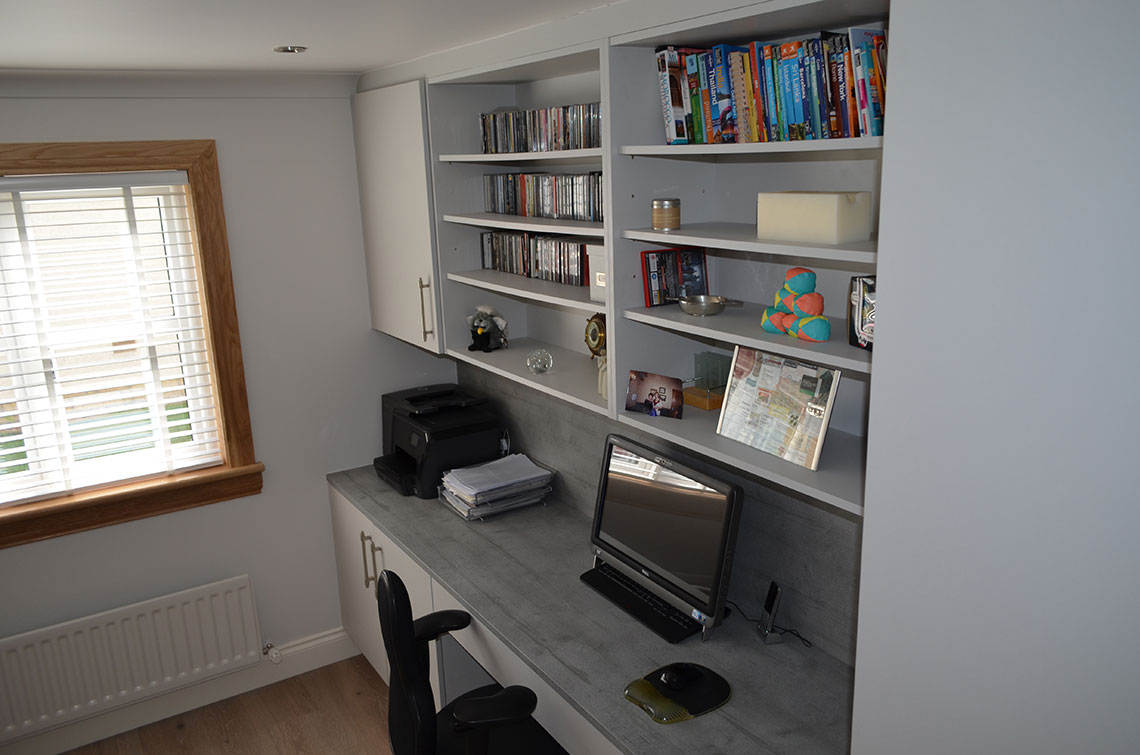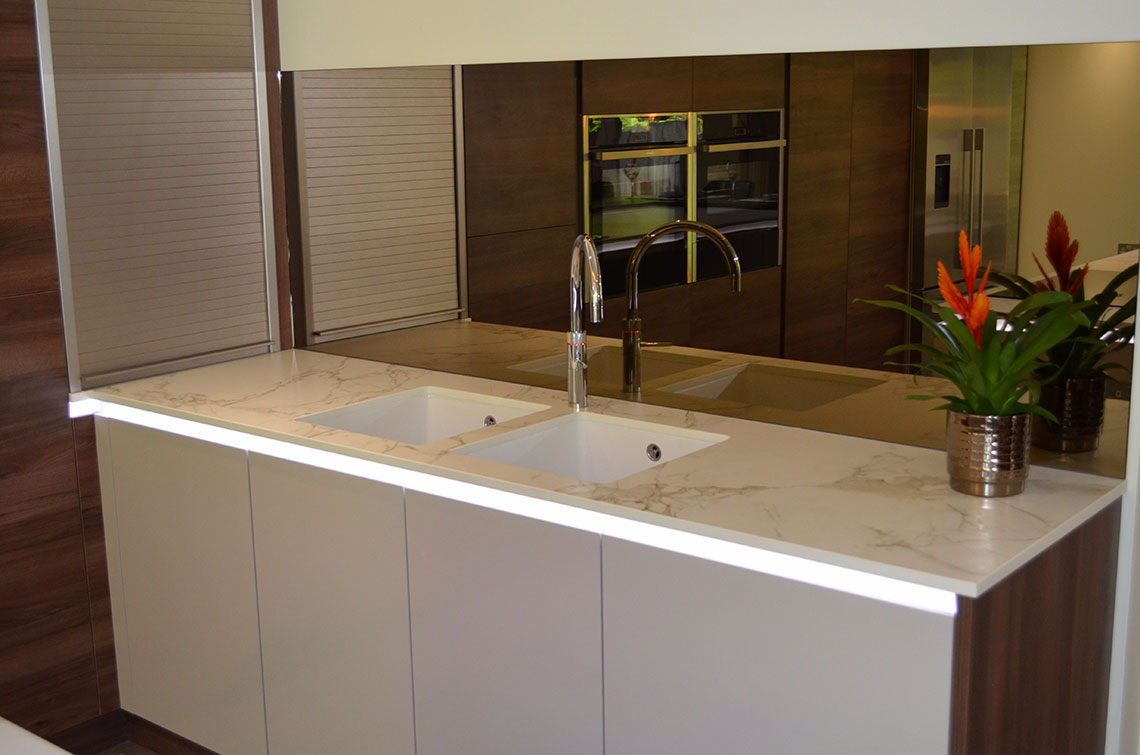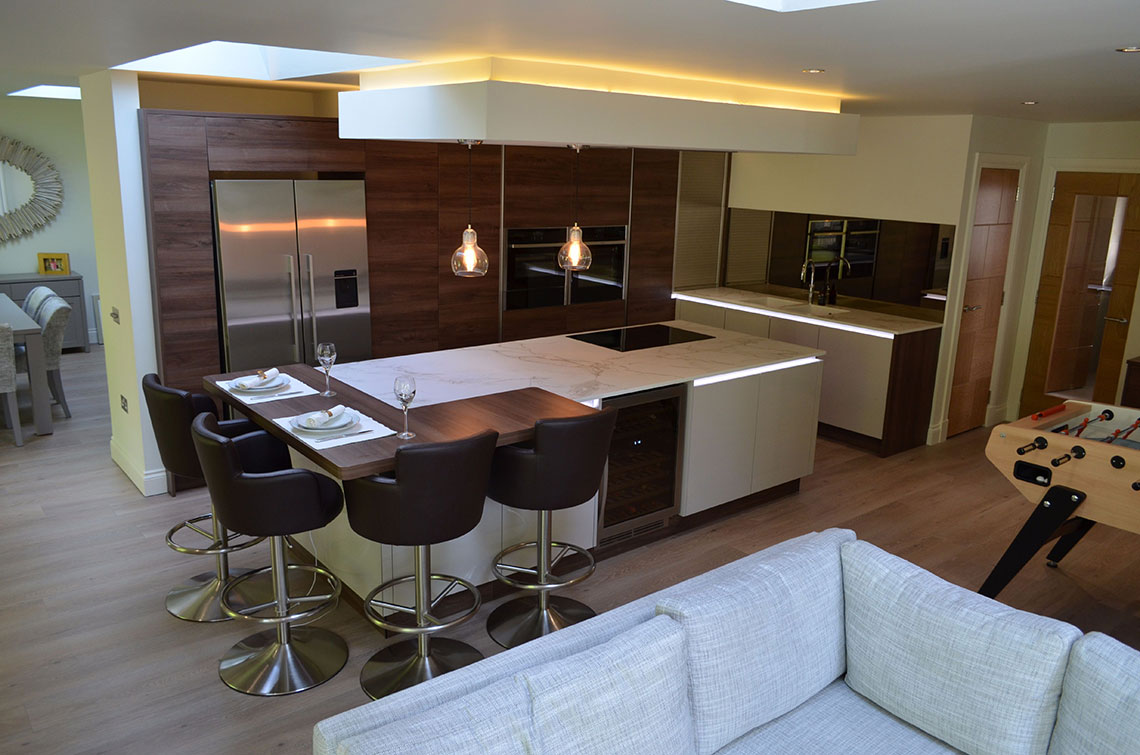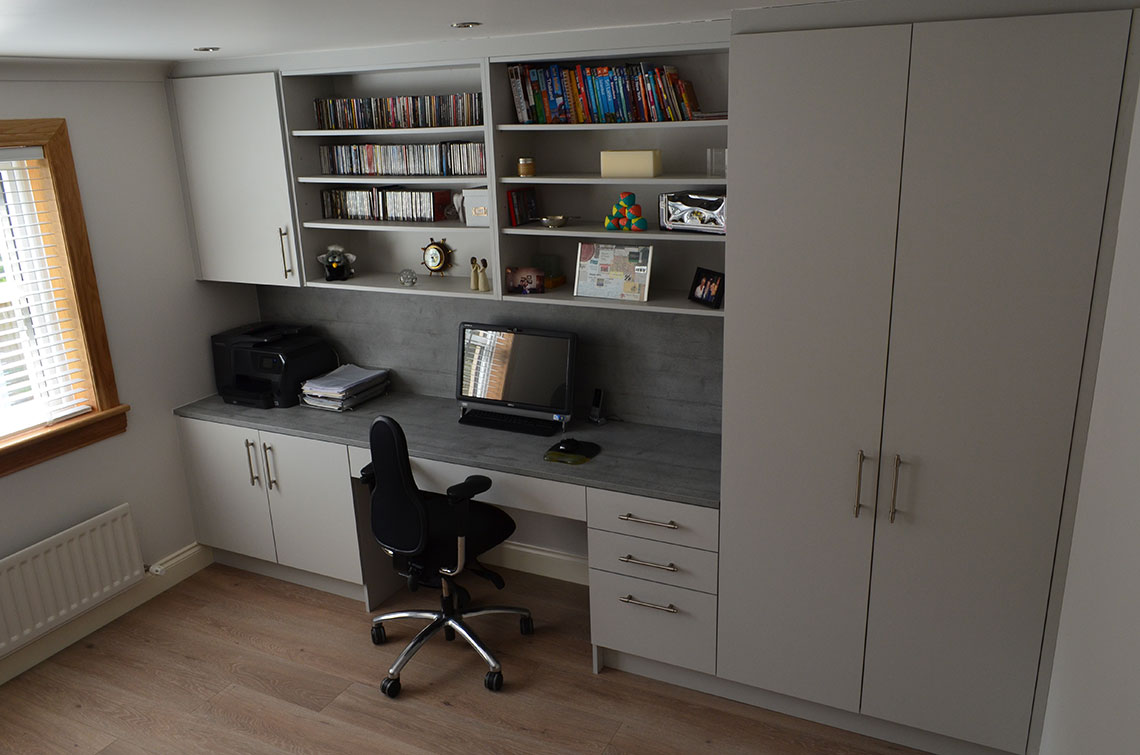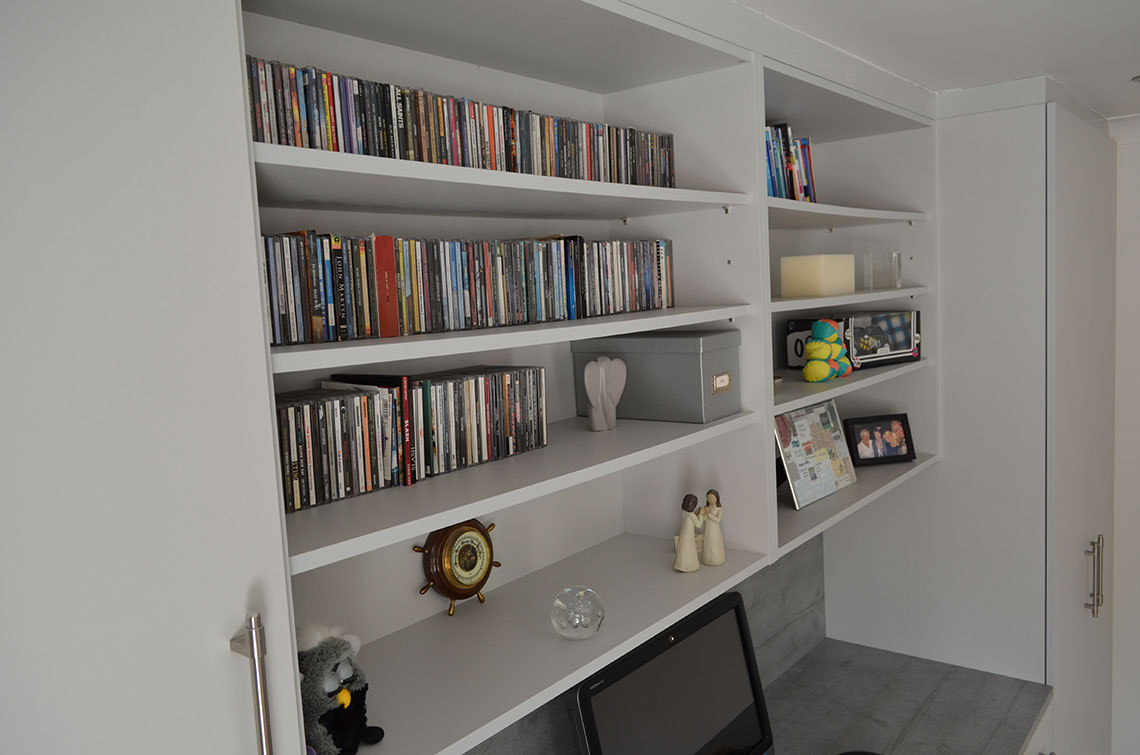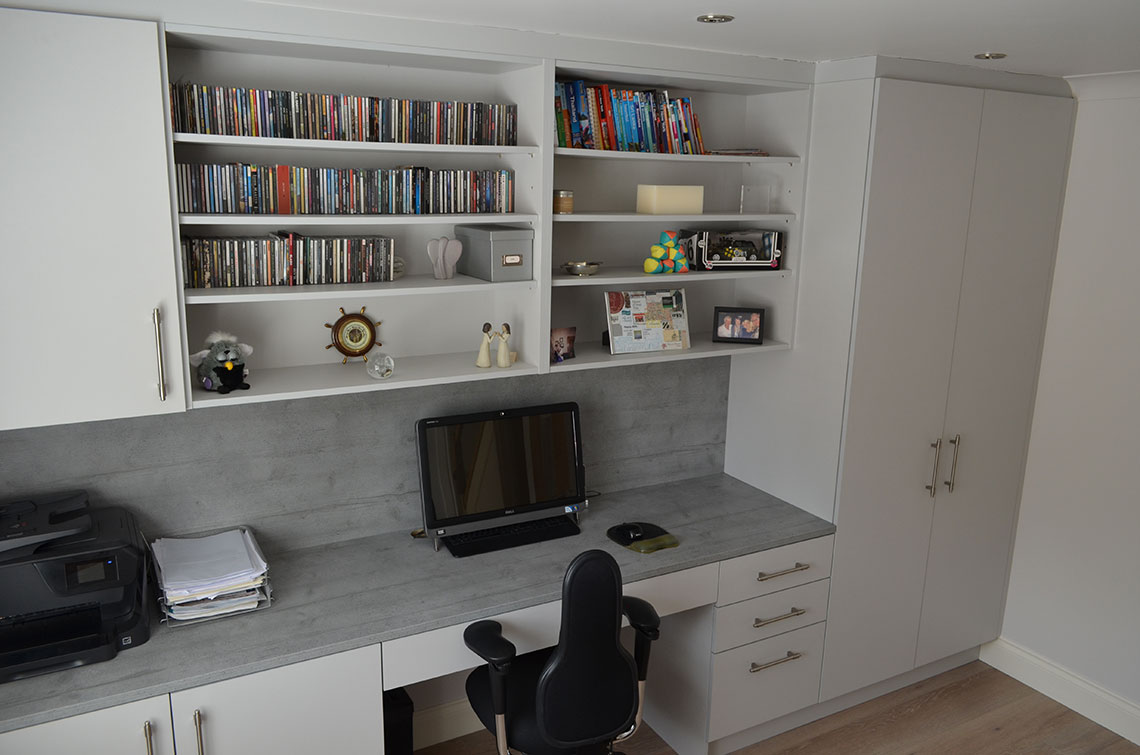 Save To Houzz Ideabook: Houzz
Mirror High Gloss Cashmere with Dark Pacific Walnut
Location: Bridge of Allan
Designer: Carrie Ann Welsh
Collection: Fusion
Finish: Mirror High Gloss Cashmere with Dark Pacific Walnut
Budget: £40,800
Designer's Notes
This professional couple relocated to Bridge of Allan and decided to lovingly refurbish their property and looked to give their kitchen a sleek designer edge that would wow their friends and family when entertaining and meet the everyday functions of day to day running.
We had to incorporate and maximise as much space and storage as possible. We achieved the clever storage solution by incorporating drawers and pull-outs where possible thus utilising the space effectively. The large island creates a very open plan feel but incorporates a deceptive amount of storage and versatile seating area where there is no disconnect when entertaining keeping it very personal. The large bank of units and appliance housing creates a sense of enormity and class with the deep wood effect. To absolutely nail the sleek designer edge the units are all handle-less and just give that added clean edge and sharpness.
We used a contrast of dark wood and light gloss doors as well a light solid surface reflecting light around the room from all angles. We used some clever light solutions adding the extra edge and wow to the entire project. These lights are incredibly effective at creating that extra designer edge and omits a great emotive feel into the space. The dark wood warms the room and compliments the mood lighting.
Whilst absolutely designing this space to be open plan the entire vast openness is tied together using the same feel, designer edge and sleek lines throughout the property. This entertaining hub has tied not only the internal rooms together but the outdoors with the large opening doors to the outside space. We worked closely with Paul Harris joiners who were expertly professional at all times and really helped deliver the finished project.