<<Prev
Next>>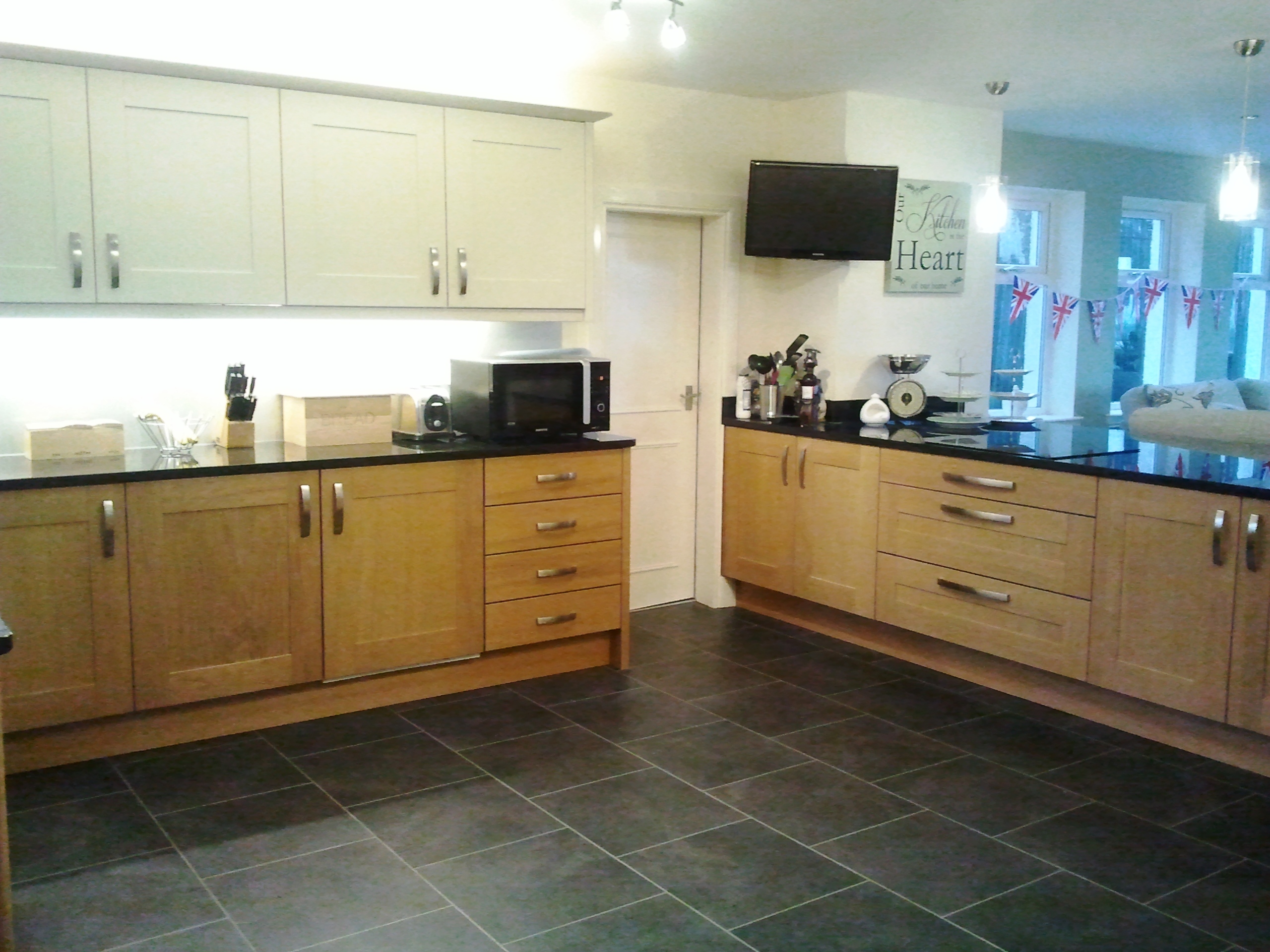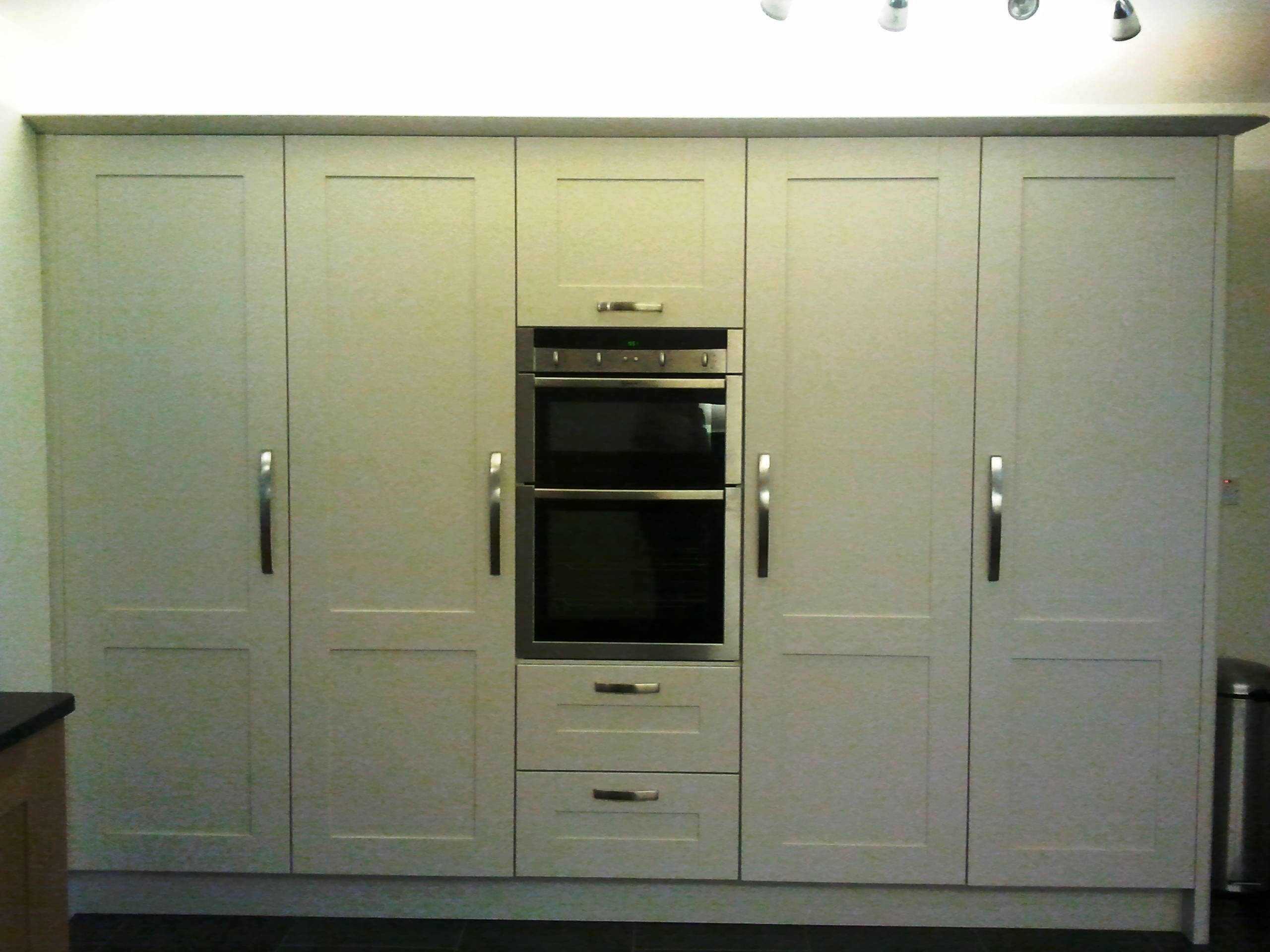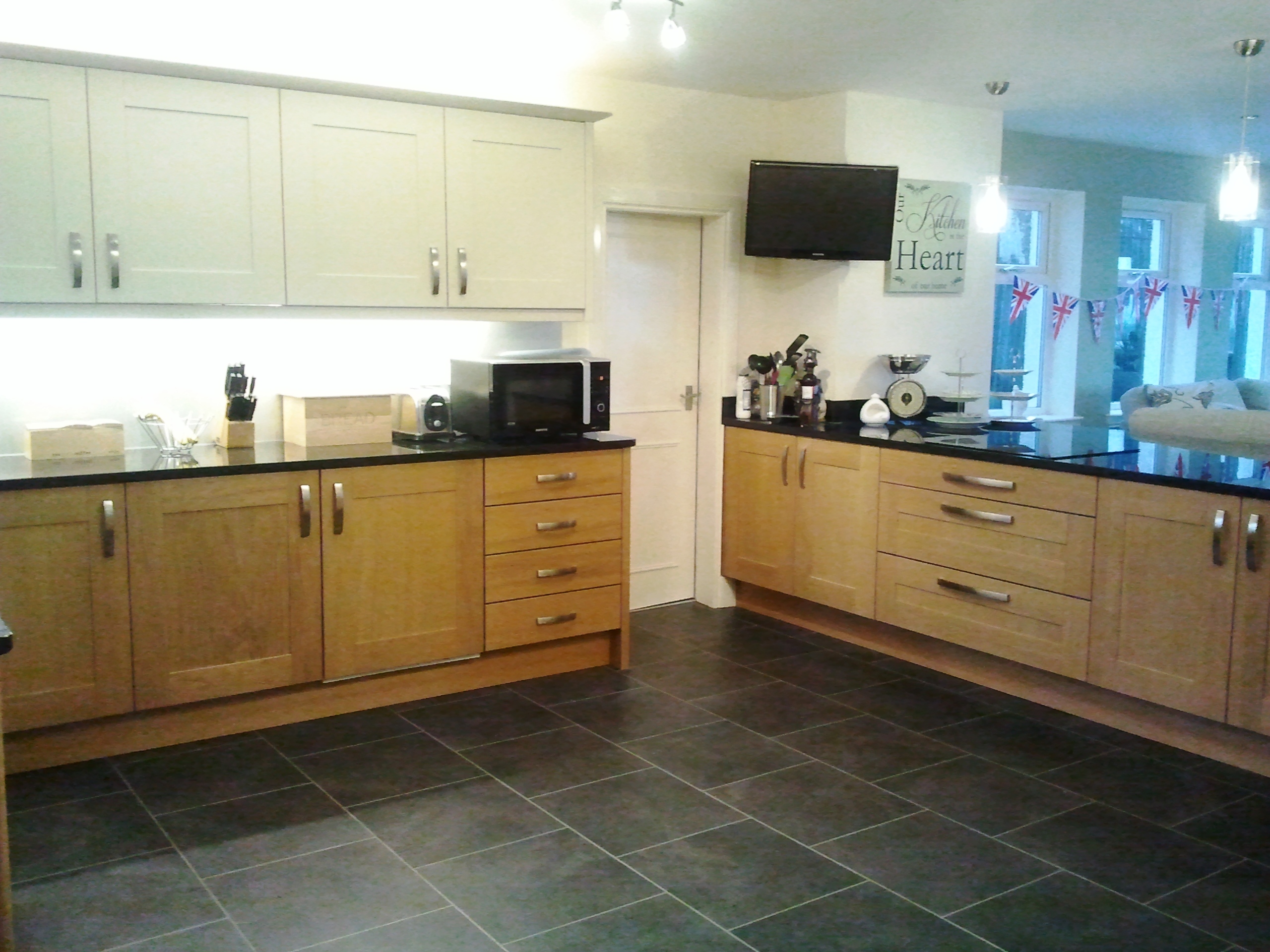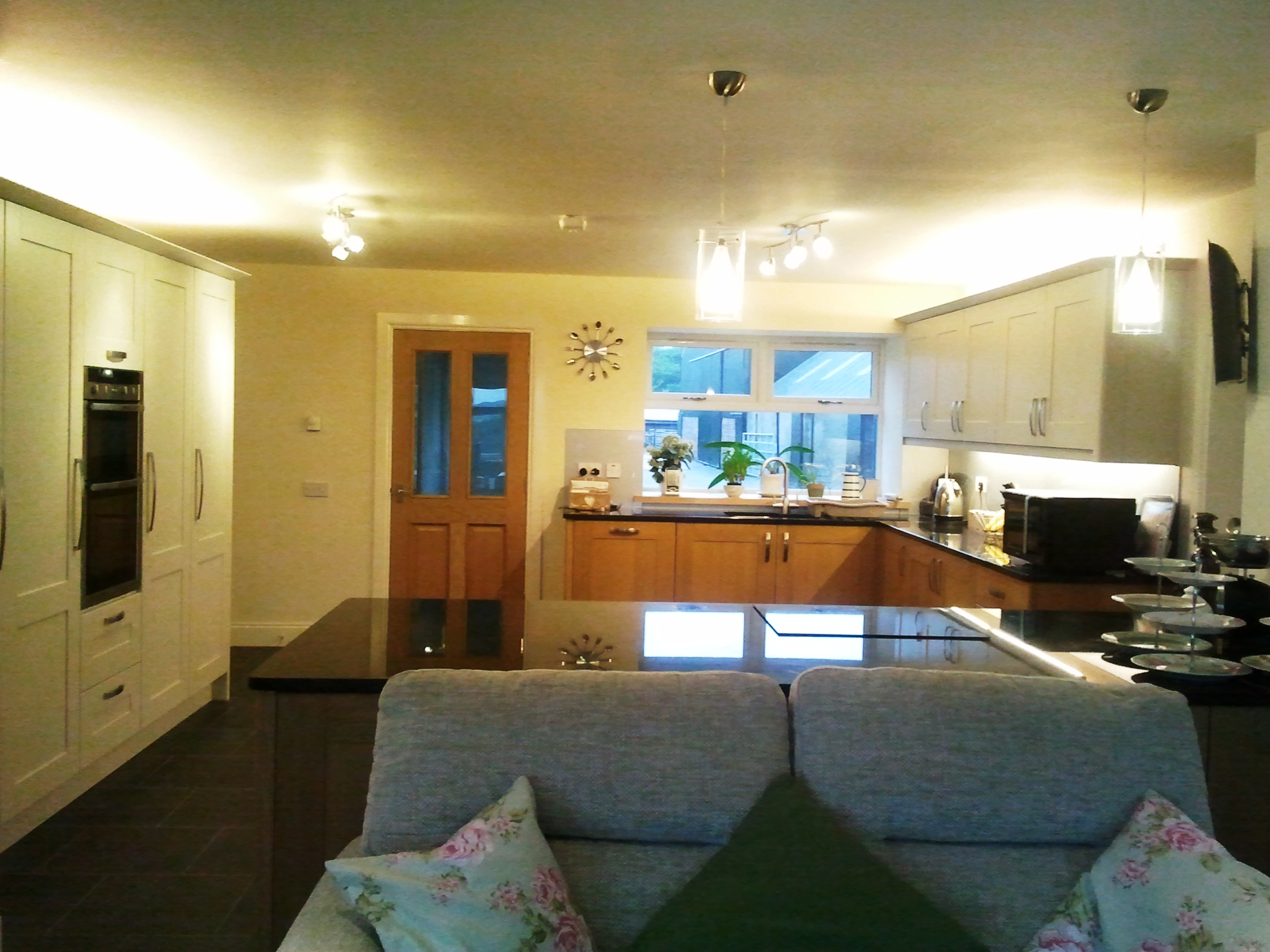 Save To Houzz Ideabook: Houzz
Mr Coubrough & Ms Auld, Lanark
Location: Lanark
Collection: Caledonia
Finish: Wyvis Natural Oak and Wyvis Painted Farr Beach
Budget: £22,200
Designer's Notes
The customer was looking for a semi-modern kitchen to suit the style of the existing farm house, they did not want anything overly traditional or too modern. They were looking for a solid timber door and loved the 2 –tone look that we have on display in the showroom.
The room itself is very long and was to incorporate a 'family' area, therefore, I suggested the peninsular design as a way of separating the spaces but still allowing the open plan look. The boiler is situated to the right-hand side of the oven housing, therefore, I suggested a full bank of tall units to create a feature of this space but still allow the boiler to be hidden. A huge amount of storage is also created in the tall larder units. Additional storage is also situated on the rear of the Peninsular accessible from the 'family' area. The customers wanted the peninsular to look impressive and the large slab of granite on top certainly provides that.
The 2 tone look works exceptionally well with this design as the tall and wall units allow a clear way of separating the colours.
The glass splash back and handles selected give this traditional style door, a modern feel which fulfilled the client's requirements.
Strip lighting is situated above and below the wall units and above the tall units to illuminate the ceiling and eliminate any dark recesses within the kitchen.
The curved pilasters used on the end of each run gave the customers the 'curved' look that they liked without the most expensive cost of the curved units.