<<Prev
Next>>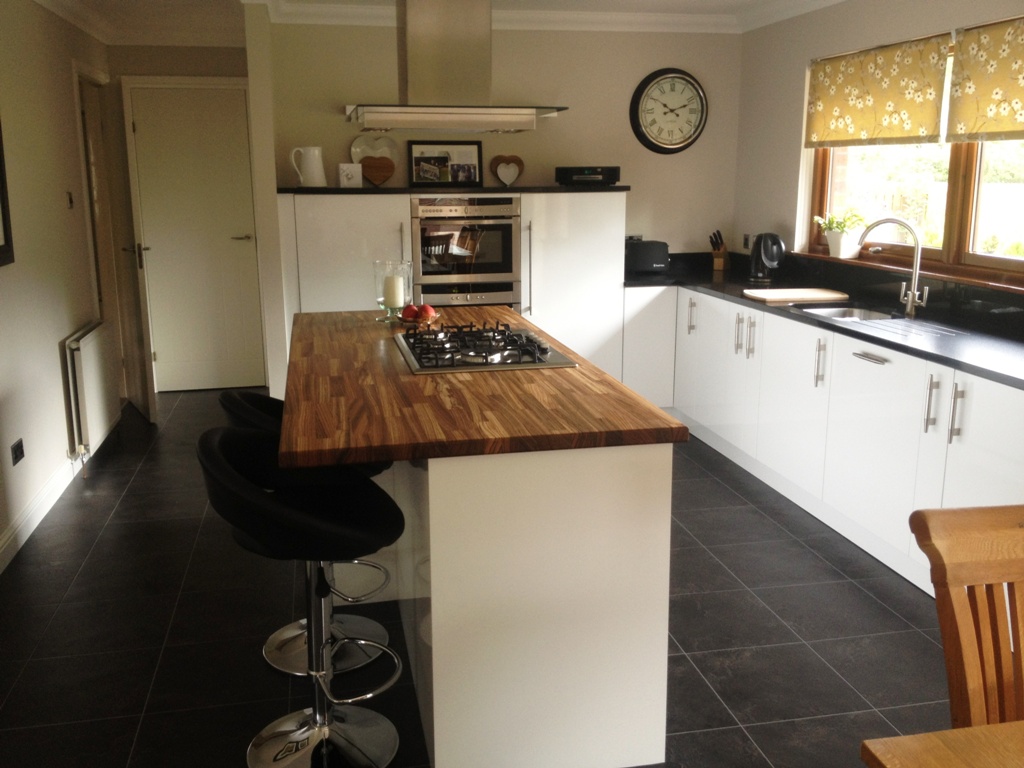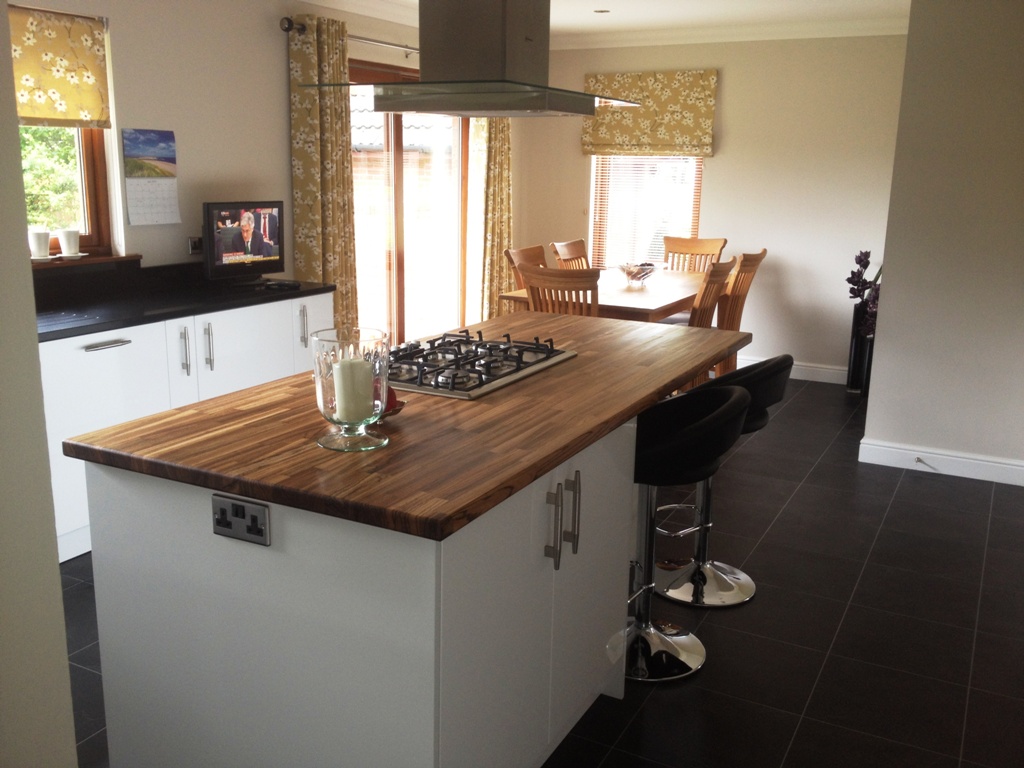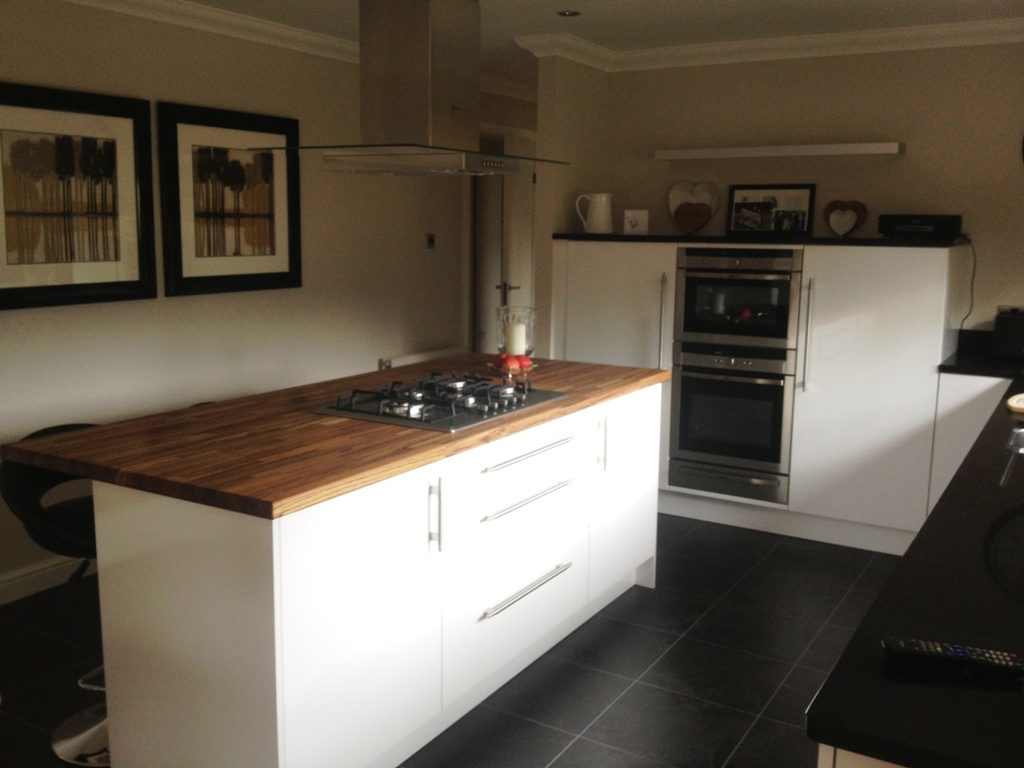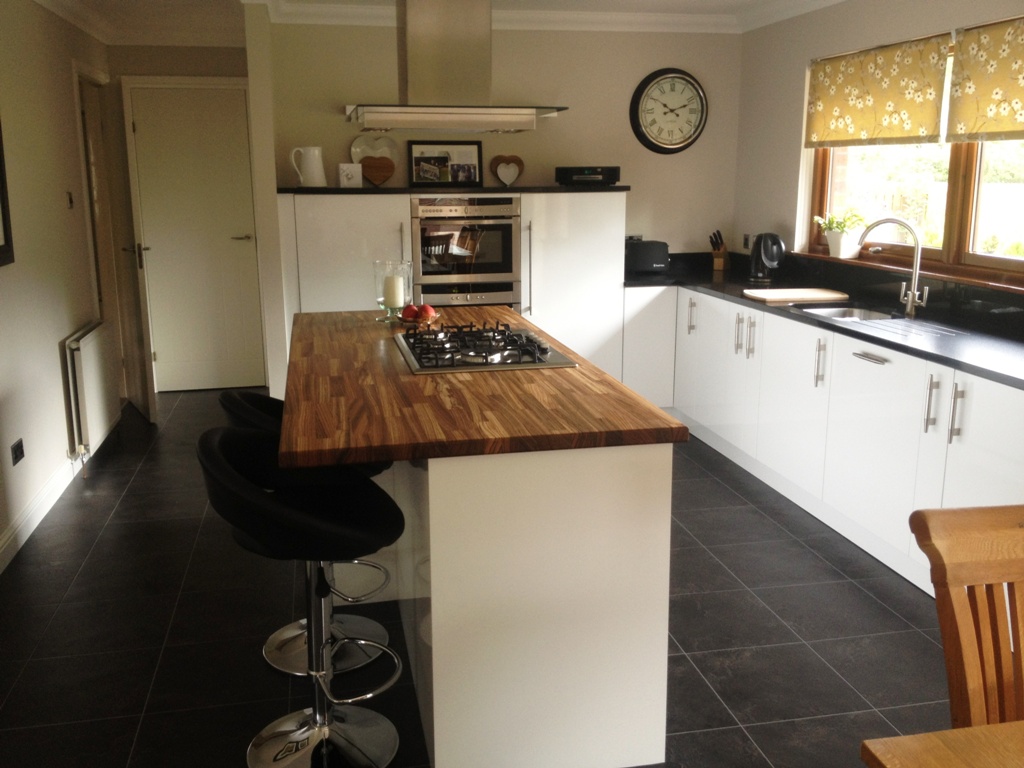 Save To Houzz Ideabook: Houzz
Mr & Mrs Adams, Bothwell
Location: Bothwell
Collection: Metris
Finish: Gloss White
Budget: £17,400
Designer's Notes
Mr & Mrs Adams were looking for something completely different to the existing kitchen layout that she had, the original kitchen consisted of units fitted against 3 walls with a breakfast bar Peninsular area, and a mix of tall, base and wall units. With only 2 people now living in the house, storage was no longer a priority, therefore, the customer was looking for something simple but stylish.
To create a different feel within the kitchen I proposed an island arrangement with informal seating for 2 on the rear. The sink remained in front of the window and as an alternative to tall units, I suggested a bank of mid height units and no wall units to make space feel as open as possible.
Mr & Mrs Adams were looking for a black and white kitchen but did not want the area to look or feel cold therefore the Zebrano wood was introduced on the island to create a bit of warmth and give character.