<<Prev
Next>>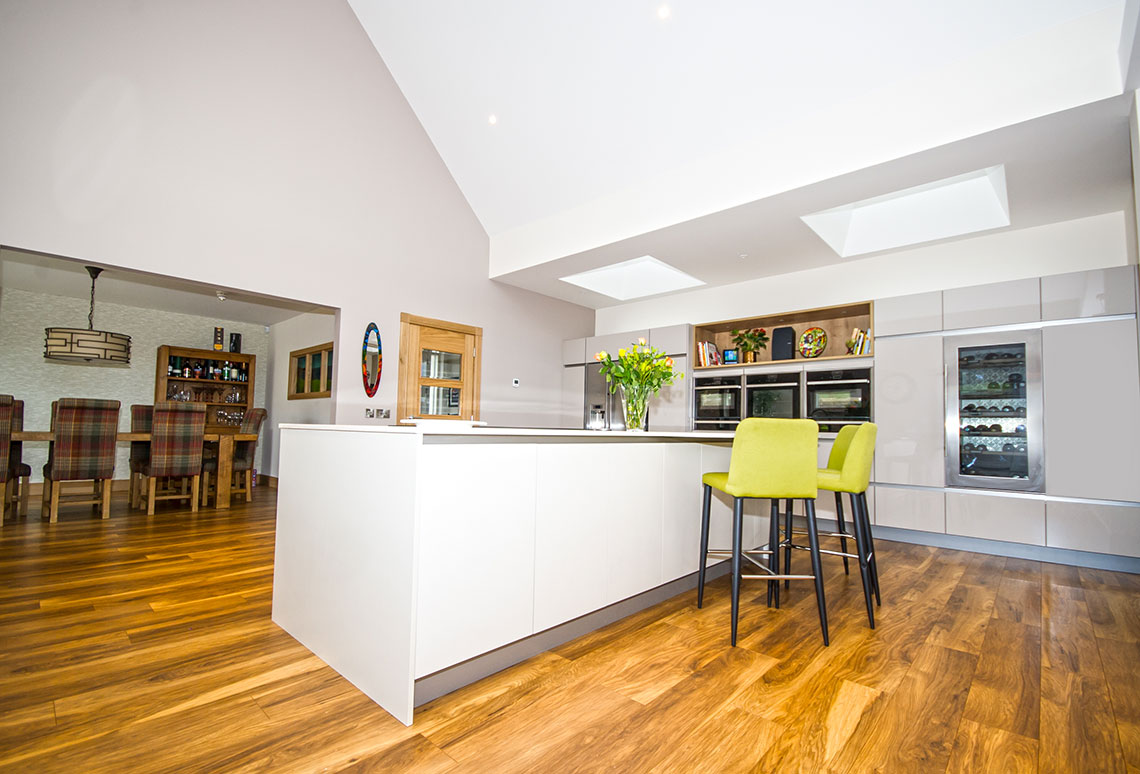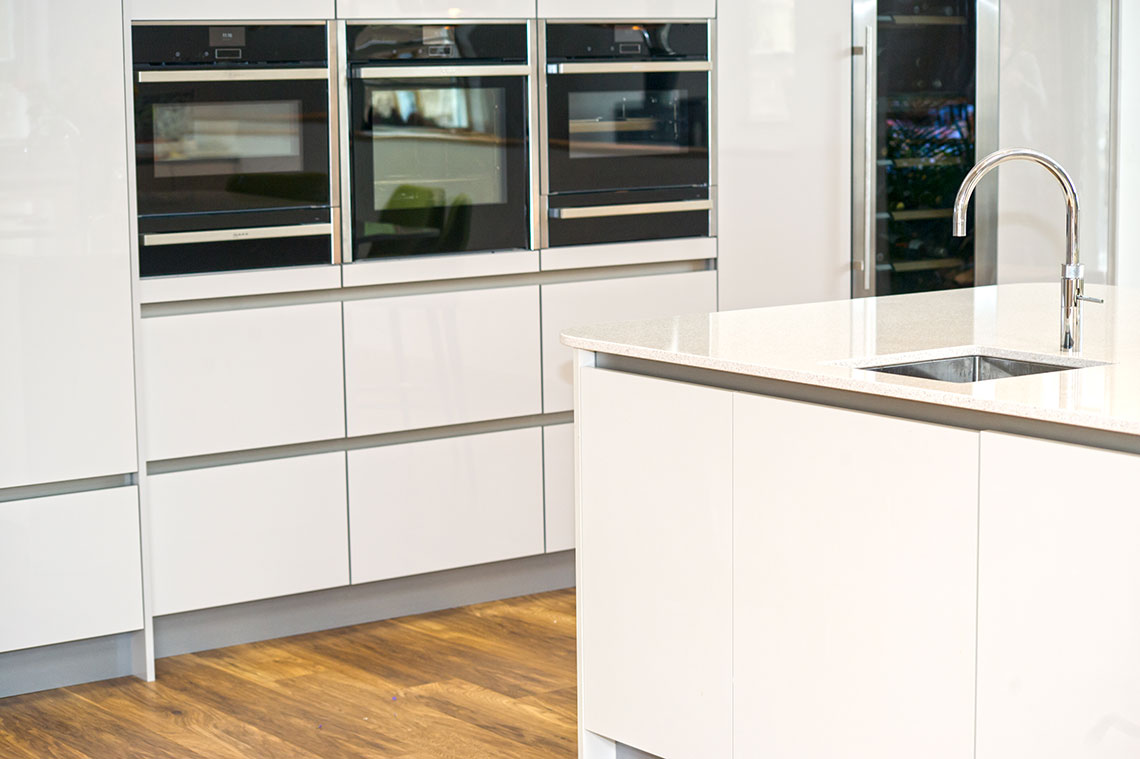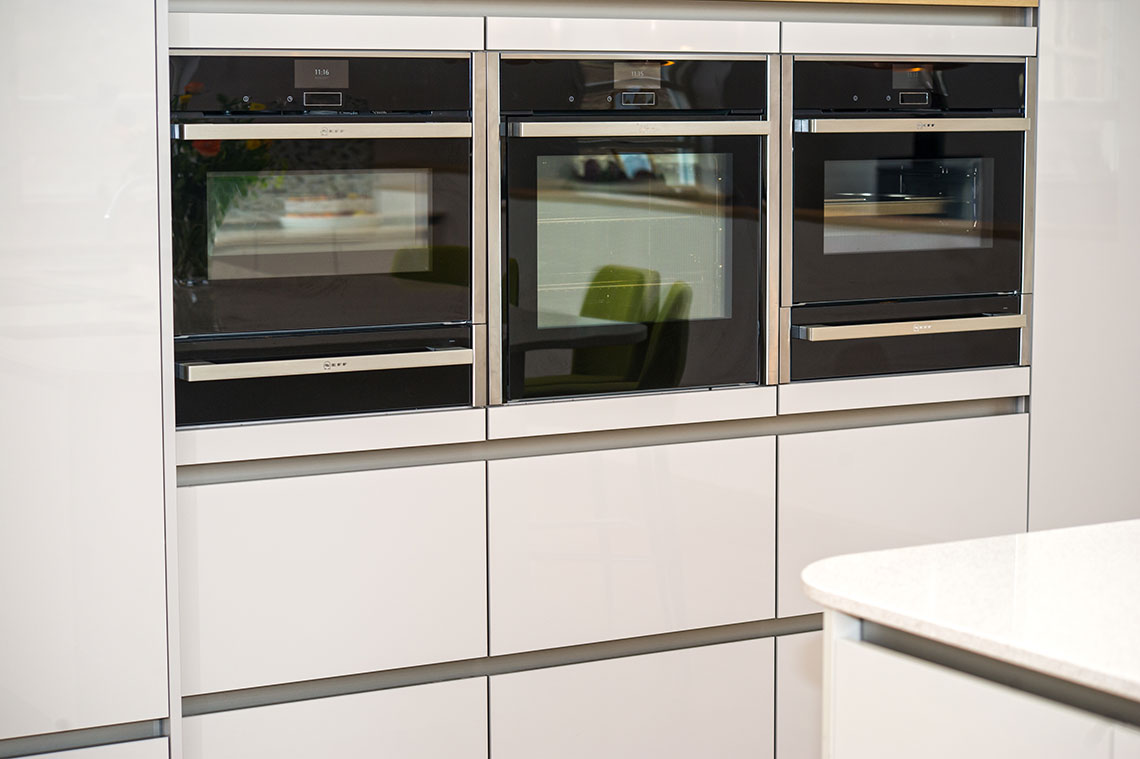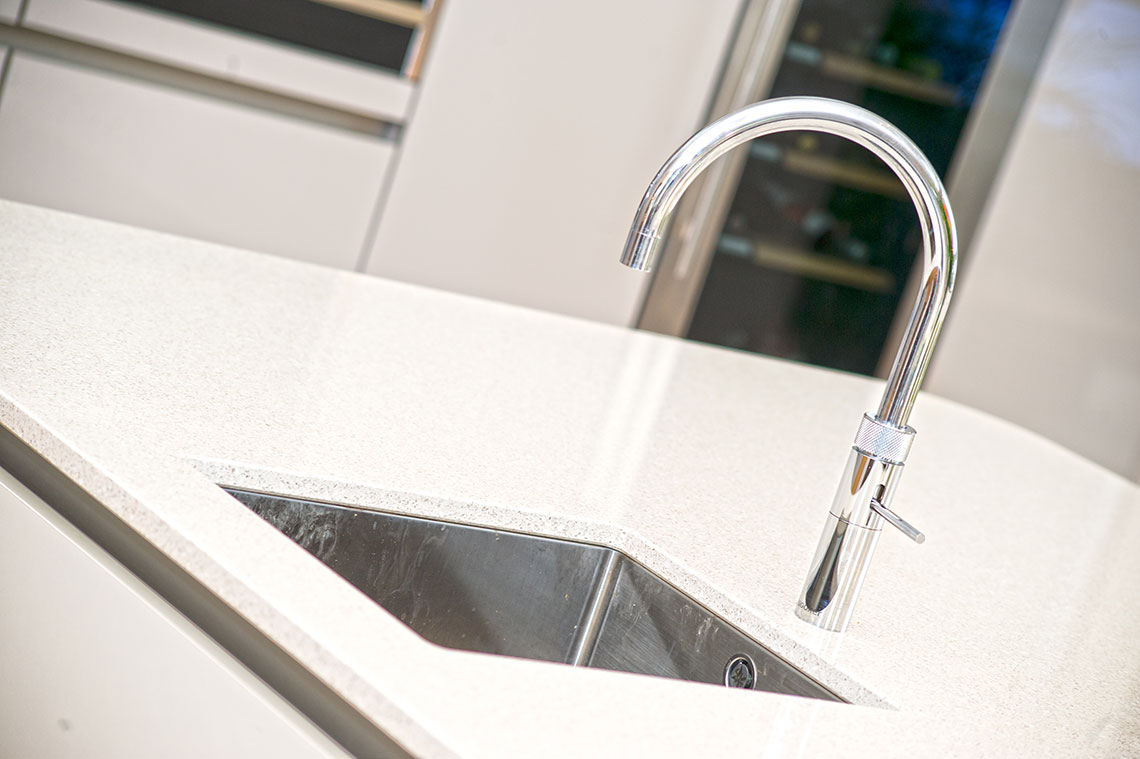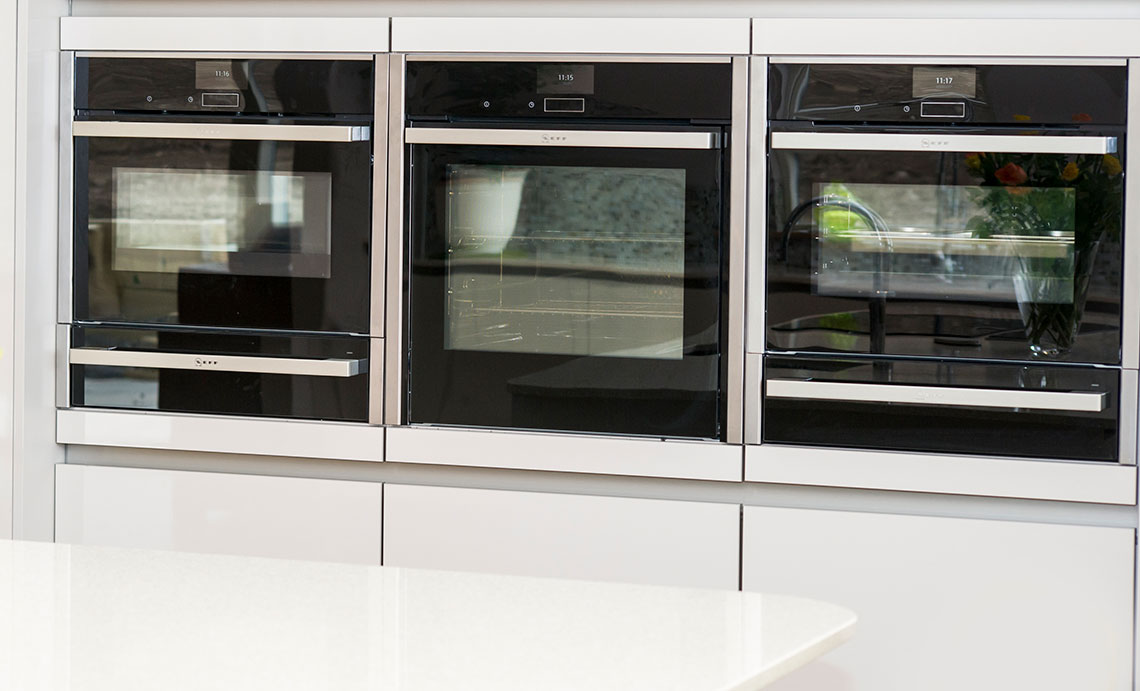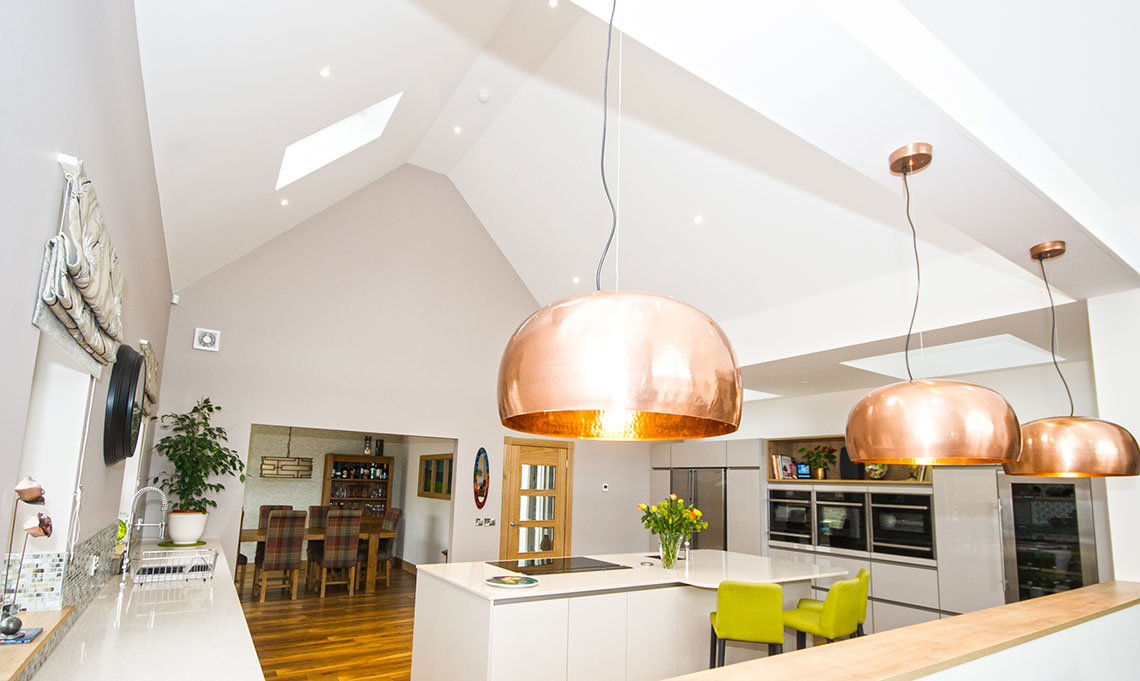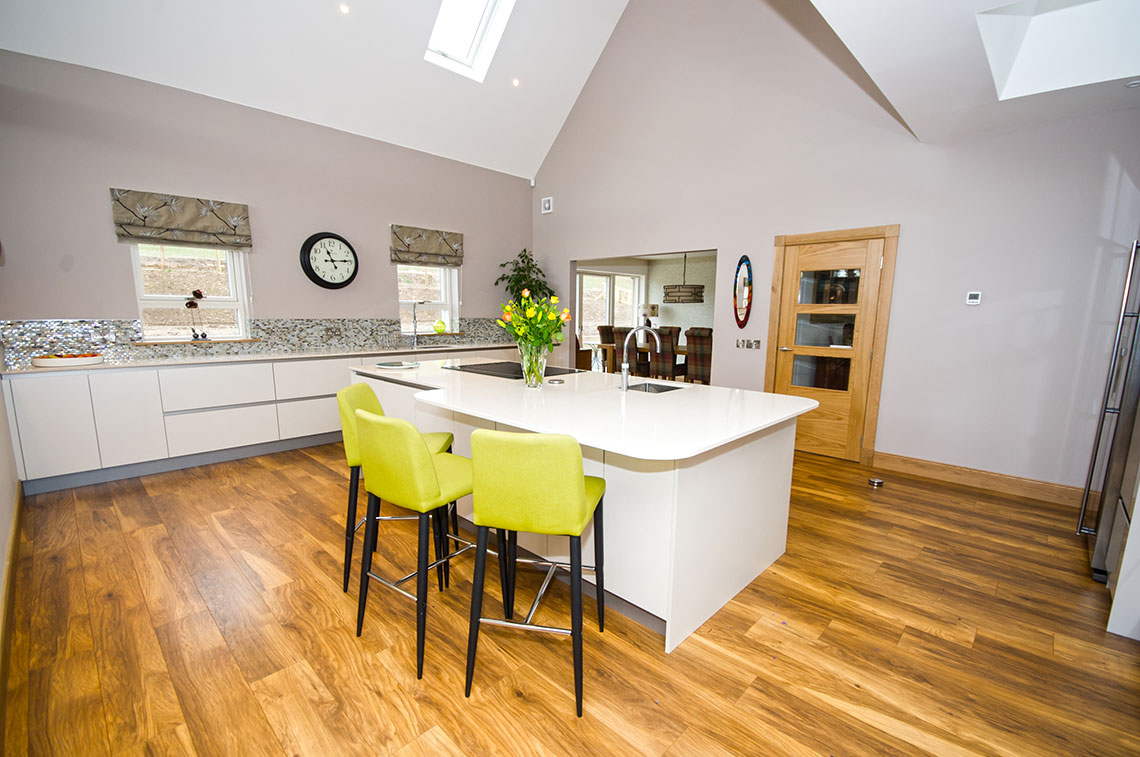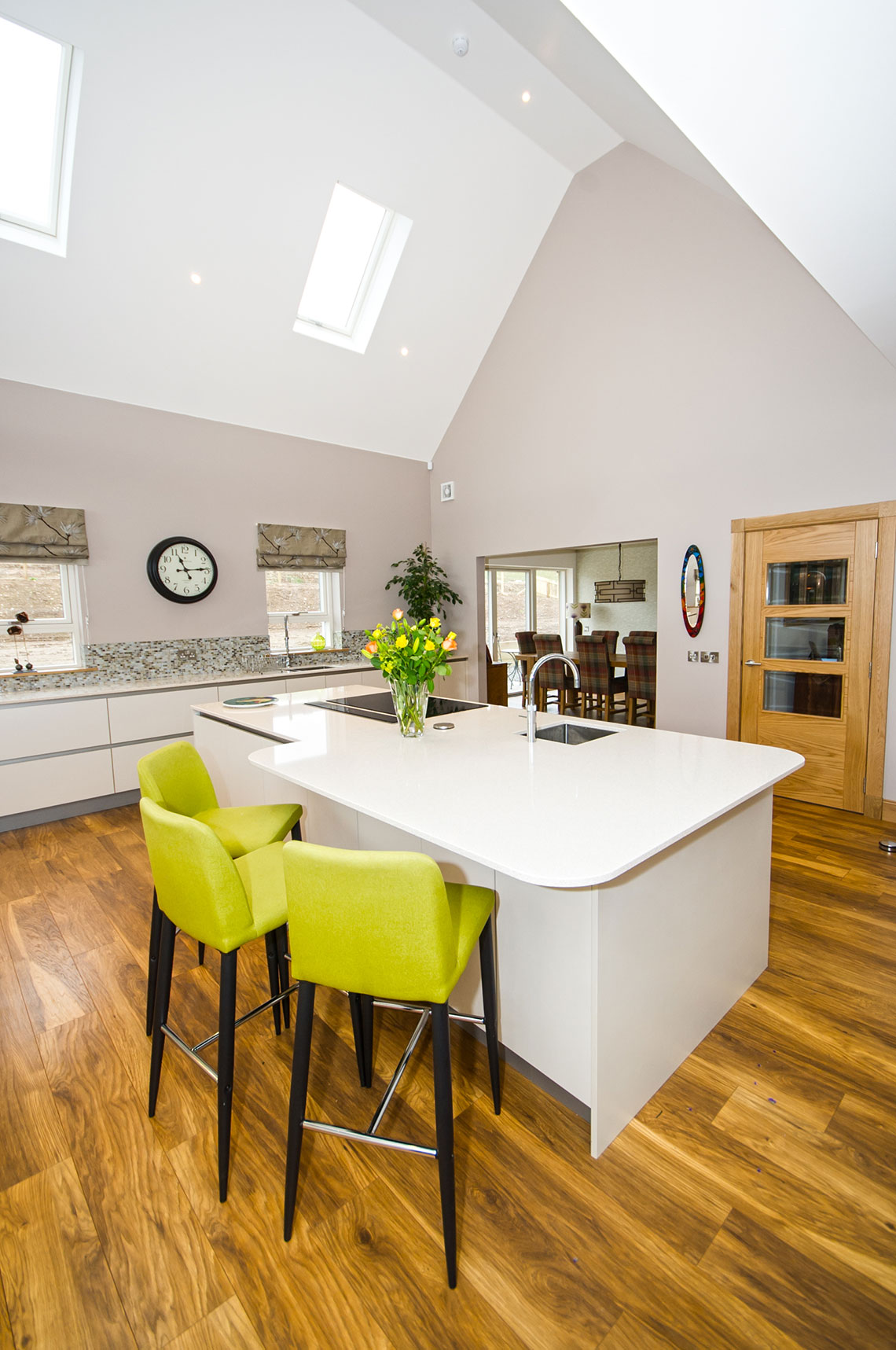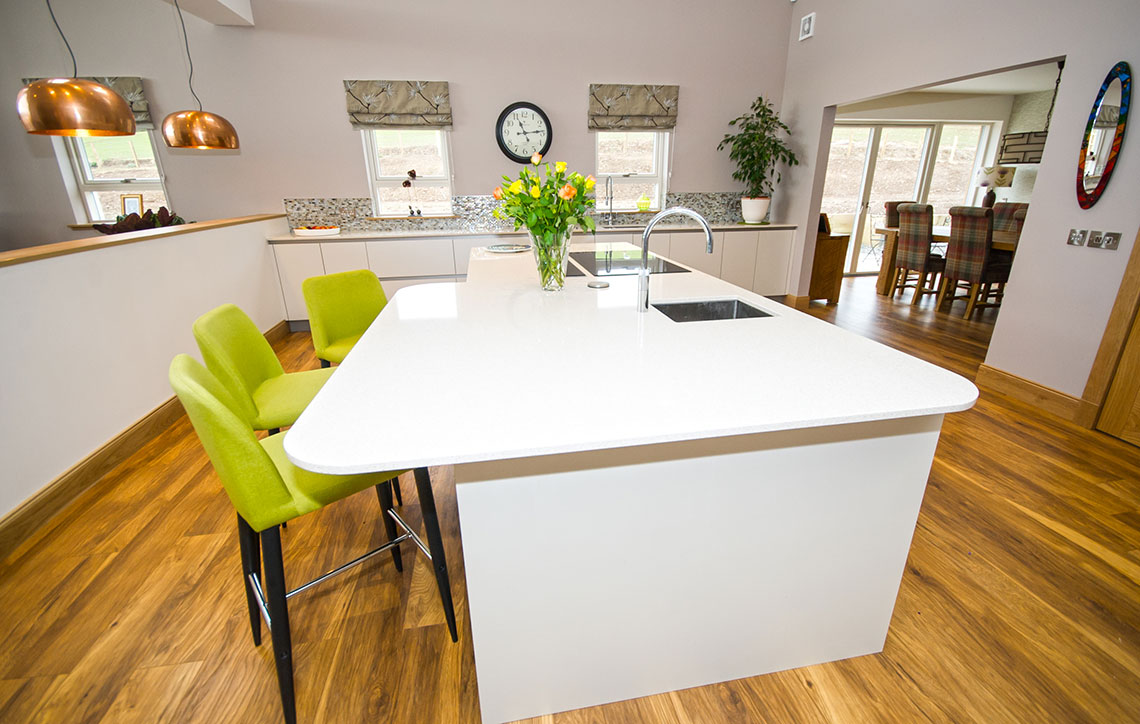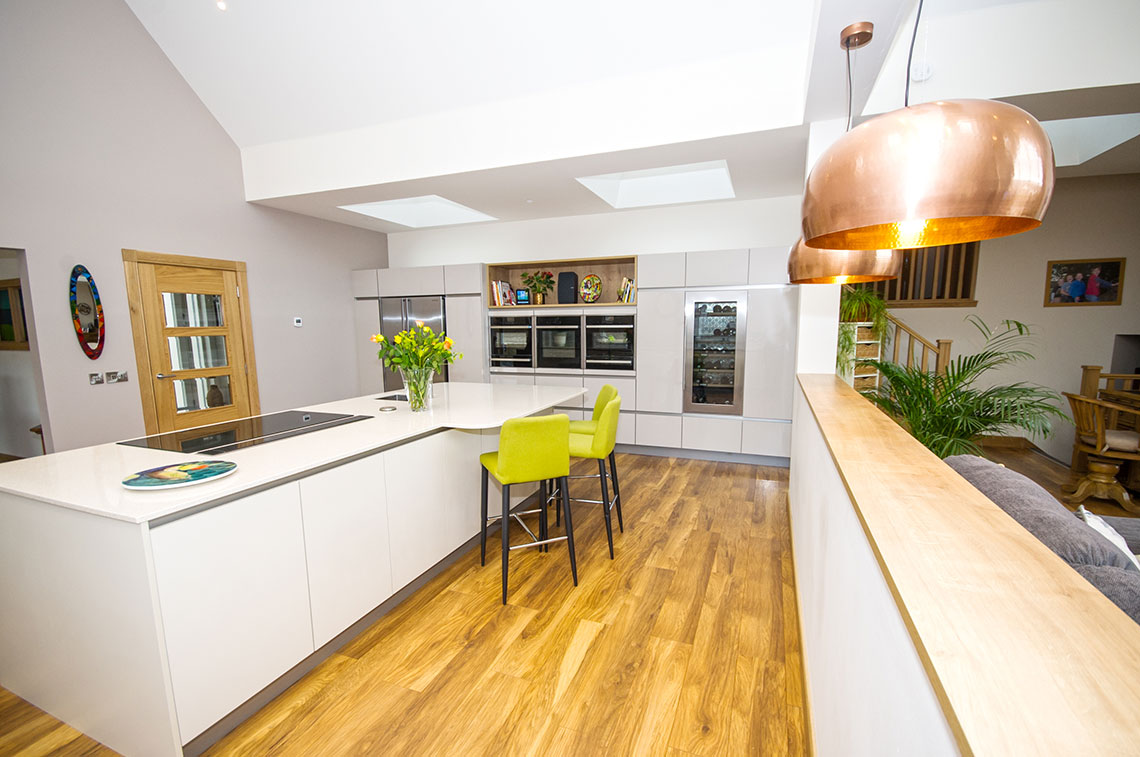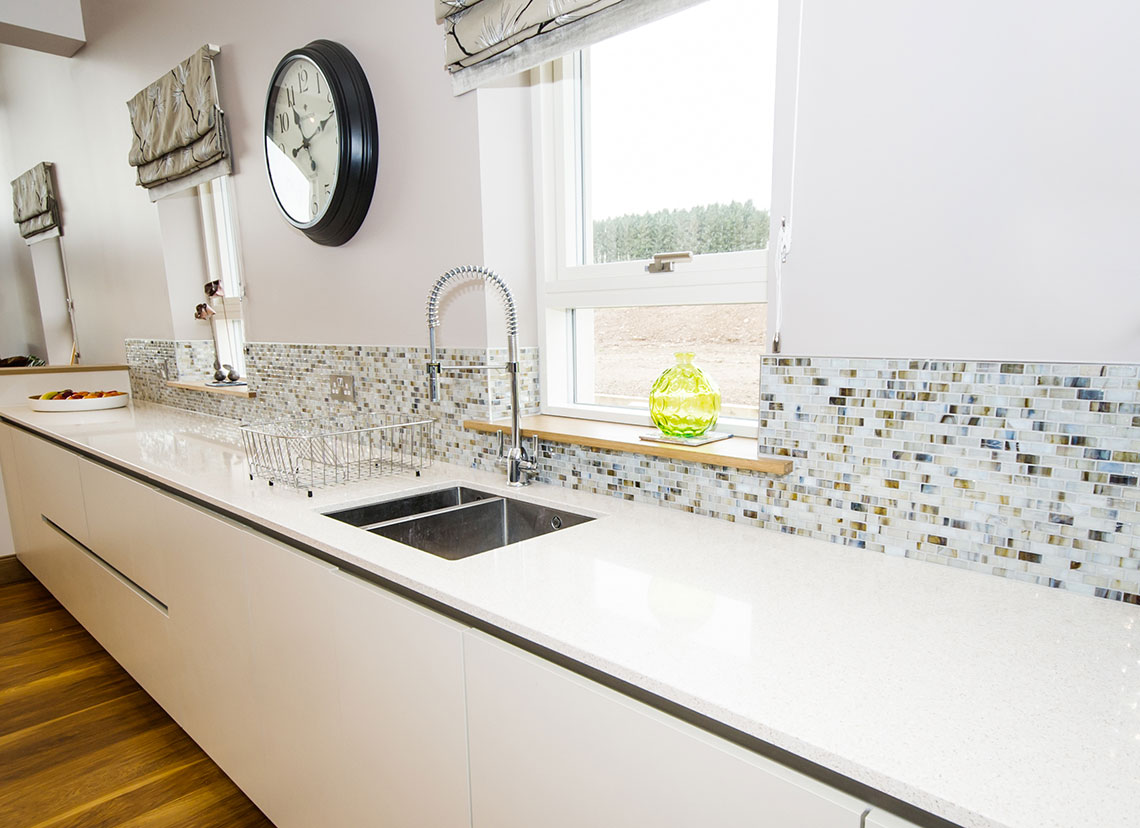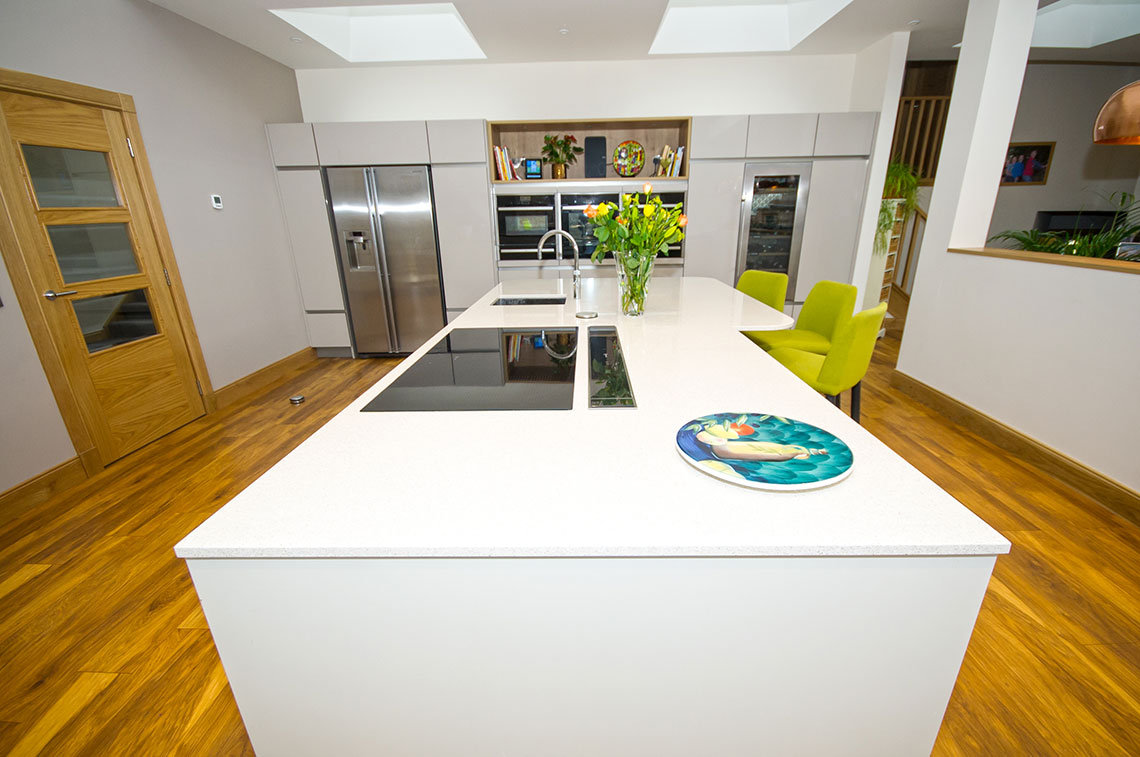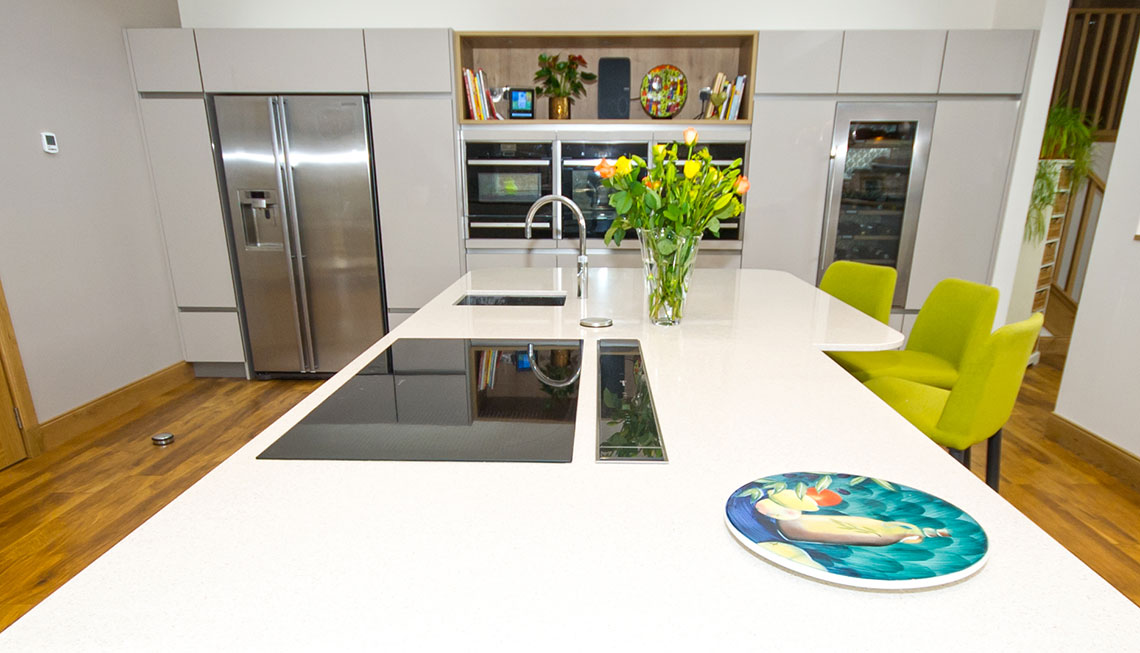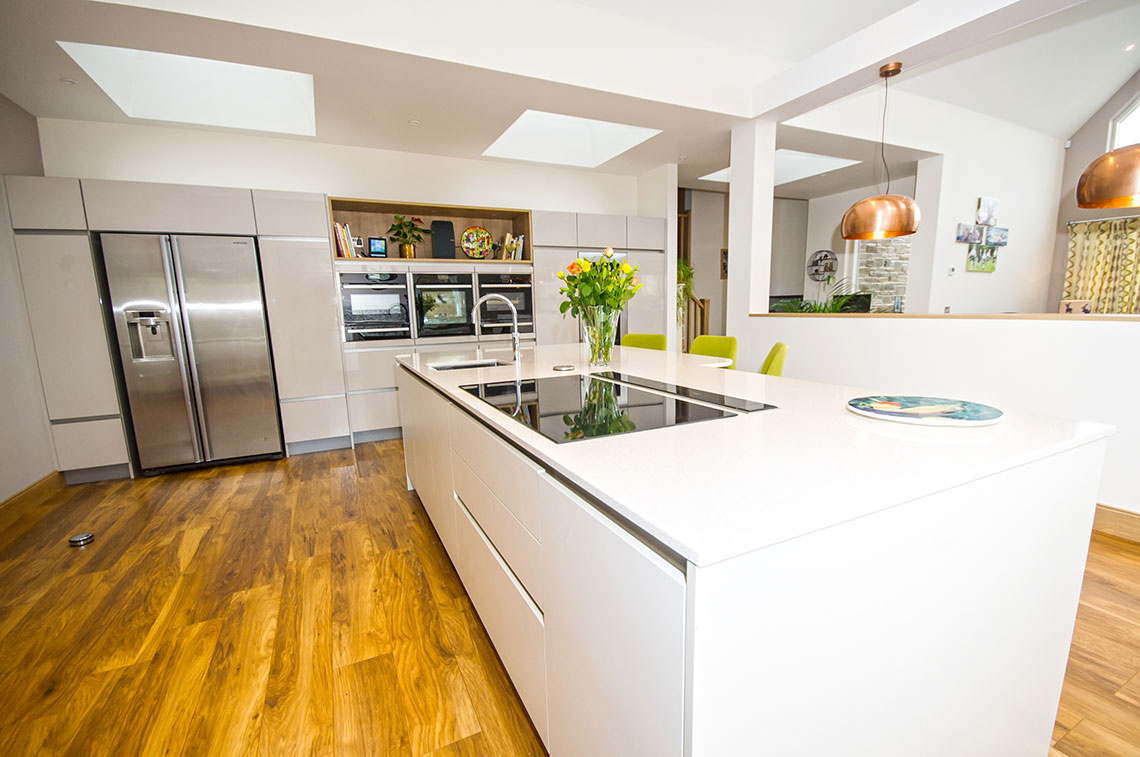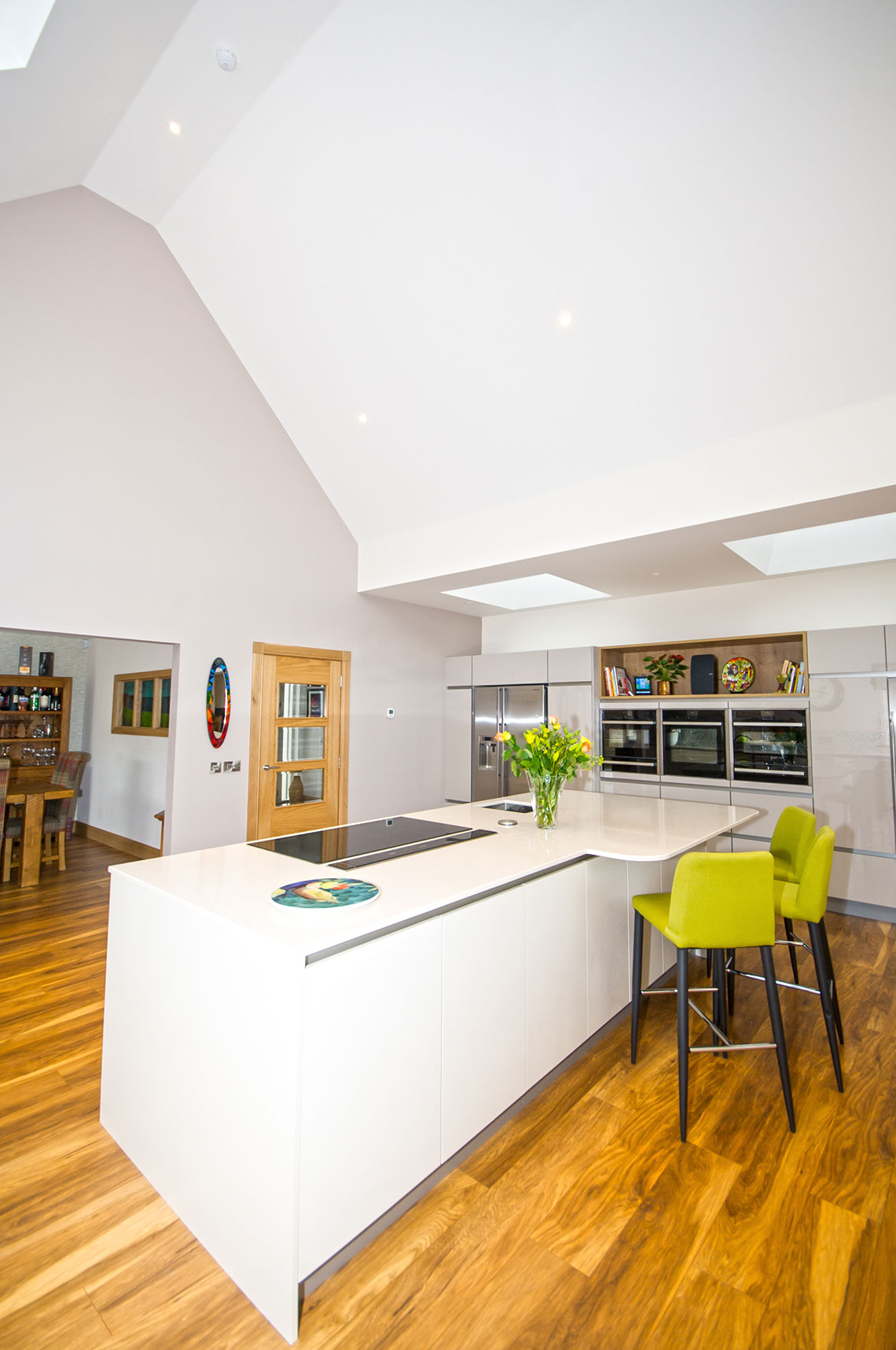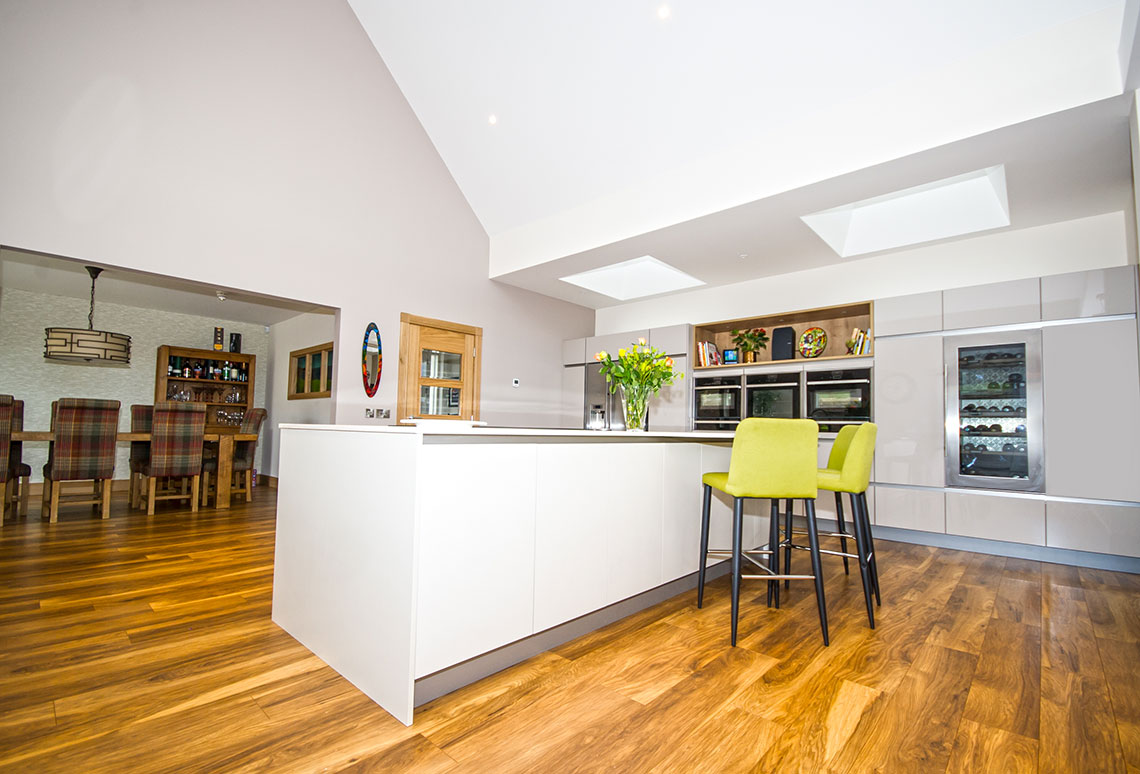 Save To Houzz Ideabook: Houzz
Mr & Mrs Buchanan, Stonehaven
Location: Stonehaven
Designer: Christine Sainsbury
Collection: Fusion
Finish: Cordelia Cashmere Gloss – Mirror Gloss
Budget: £33,360
Designer's Notes
The customer was looking for a tall bank to house their American fridge freezer and to allow them to have the ovens side by side. We also wanted to have the cooking on the island and seating for around three stools.
During the design process, there were a couple of changes made to the space where a beam & pillar were removed which would have been into the island area.
This is a large kitchen with an even bigger living space but it settles into the space seamlessly and does by no way take over or dictate what else is going on in this great family living space.