<<Prev
Next>>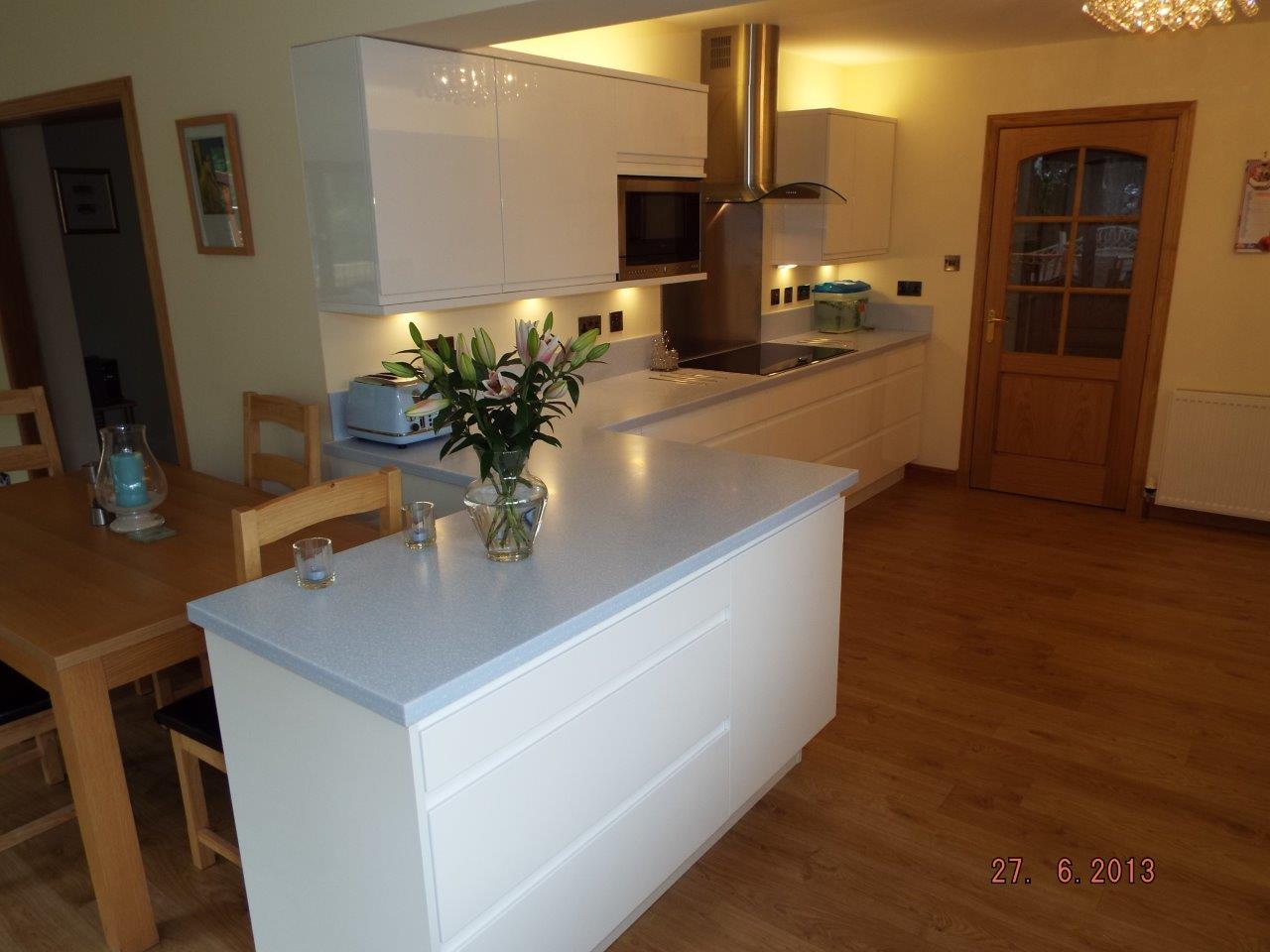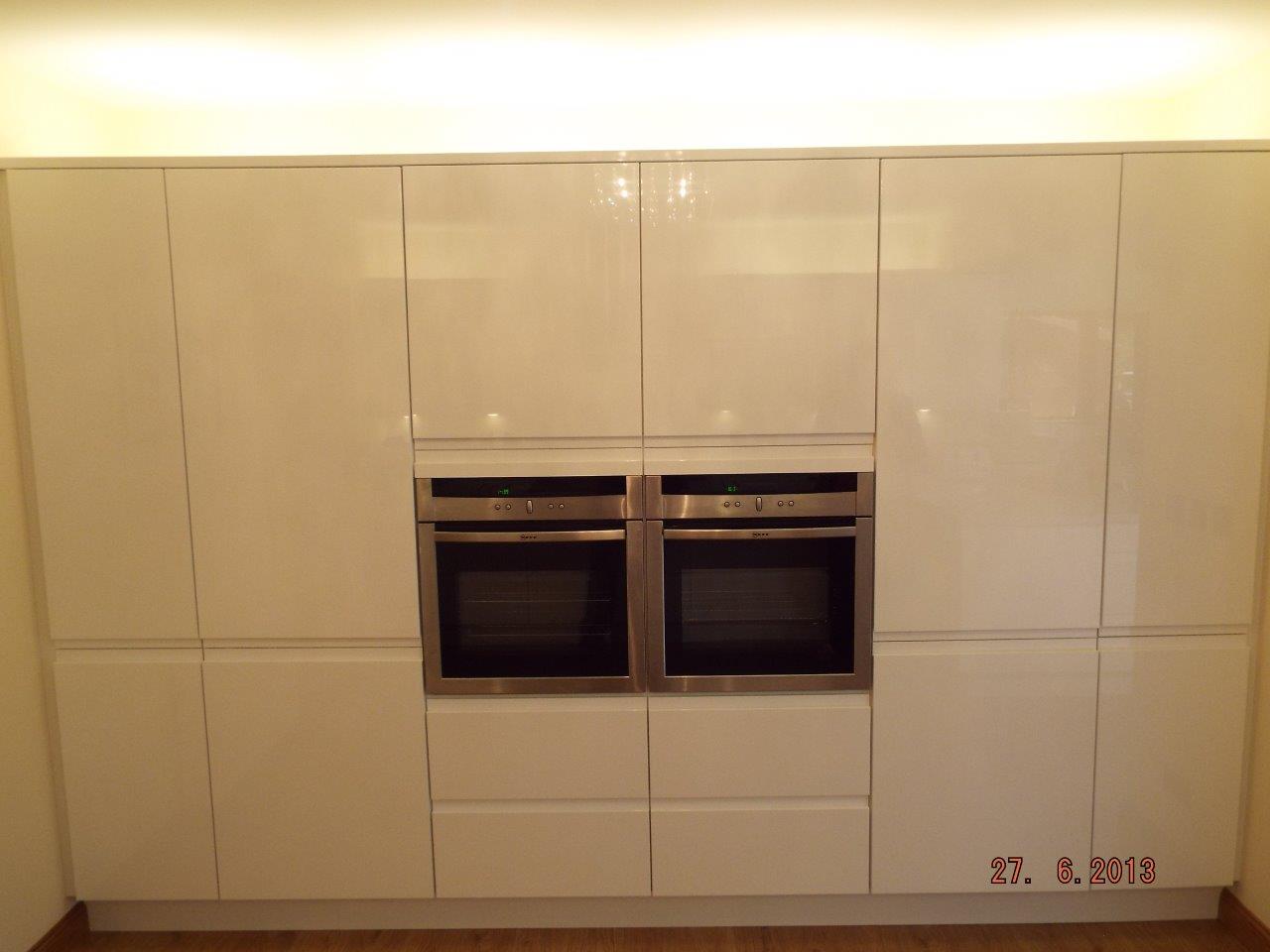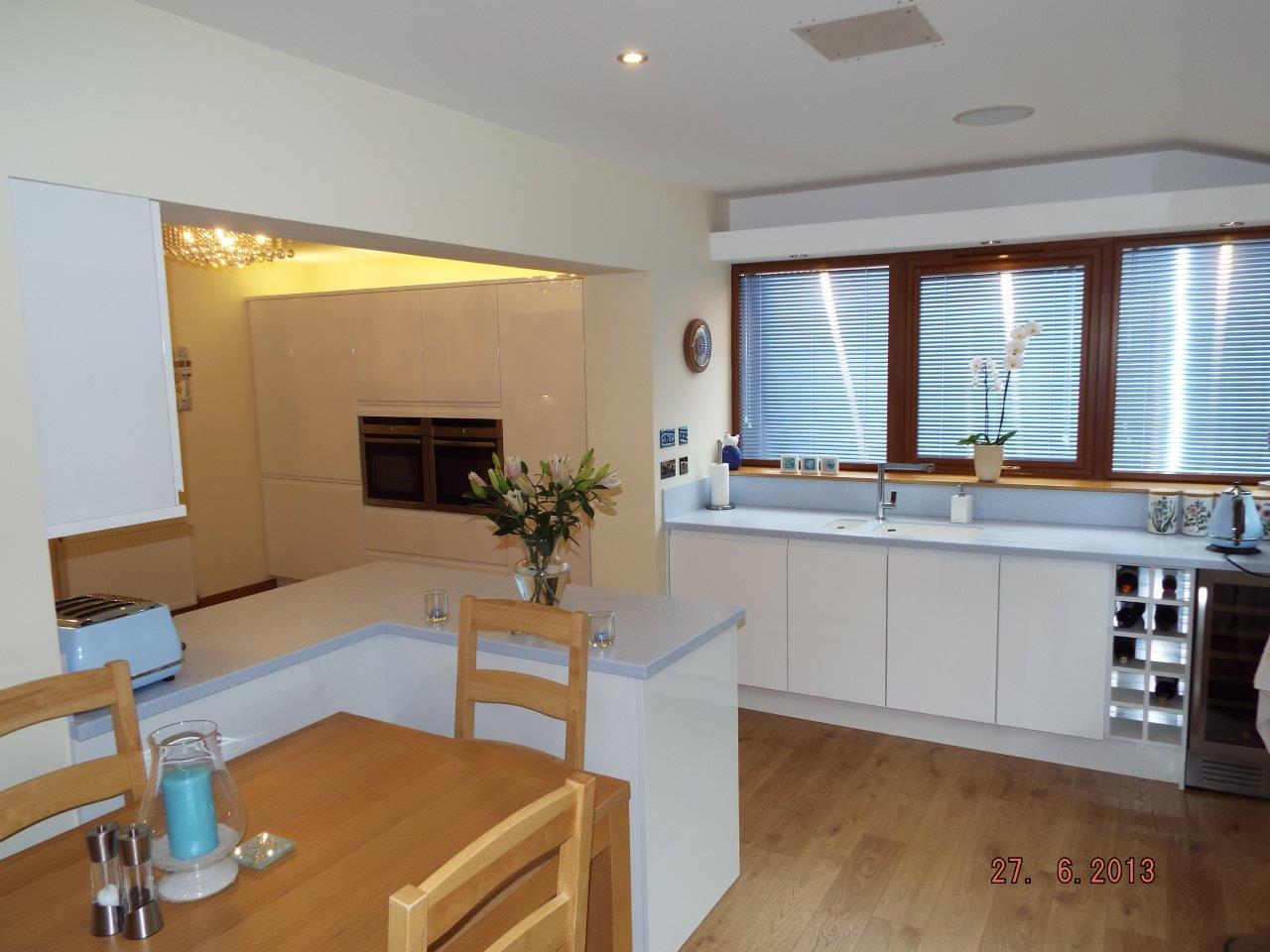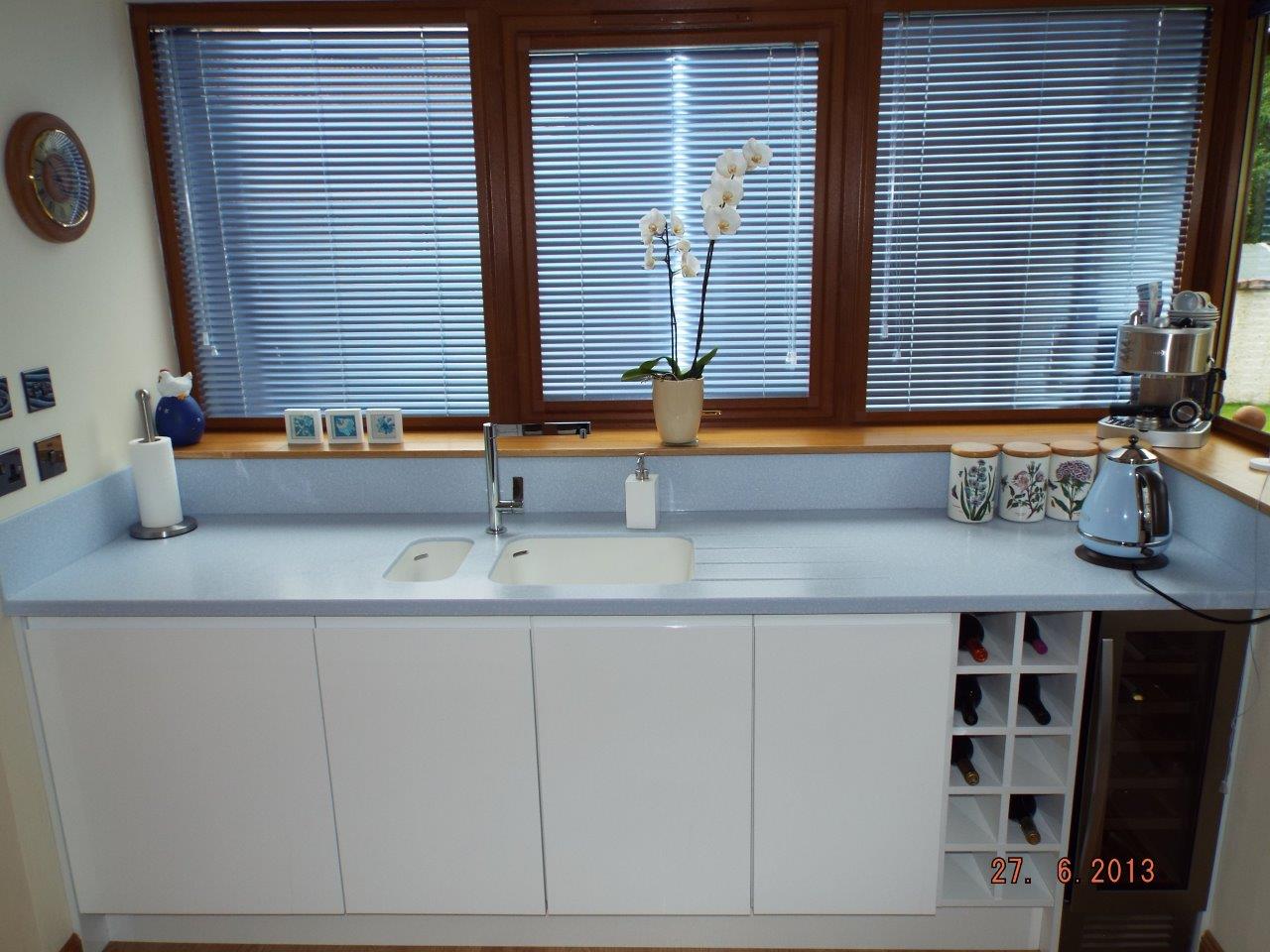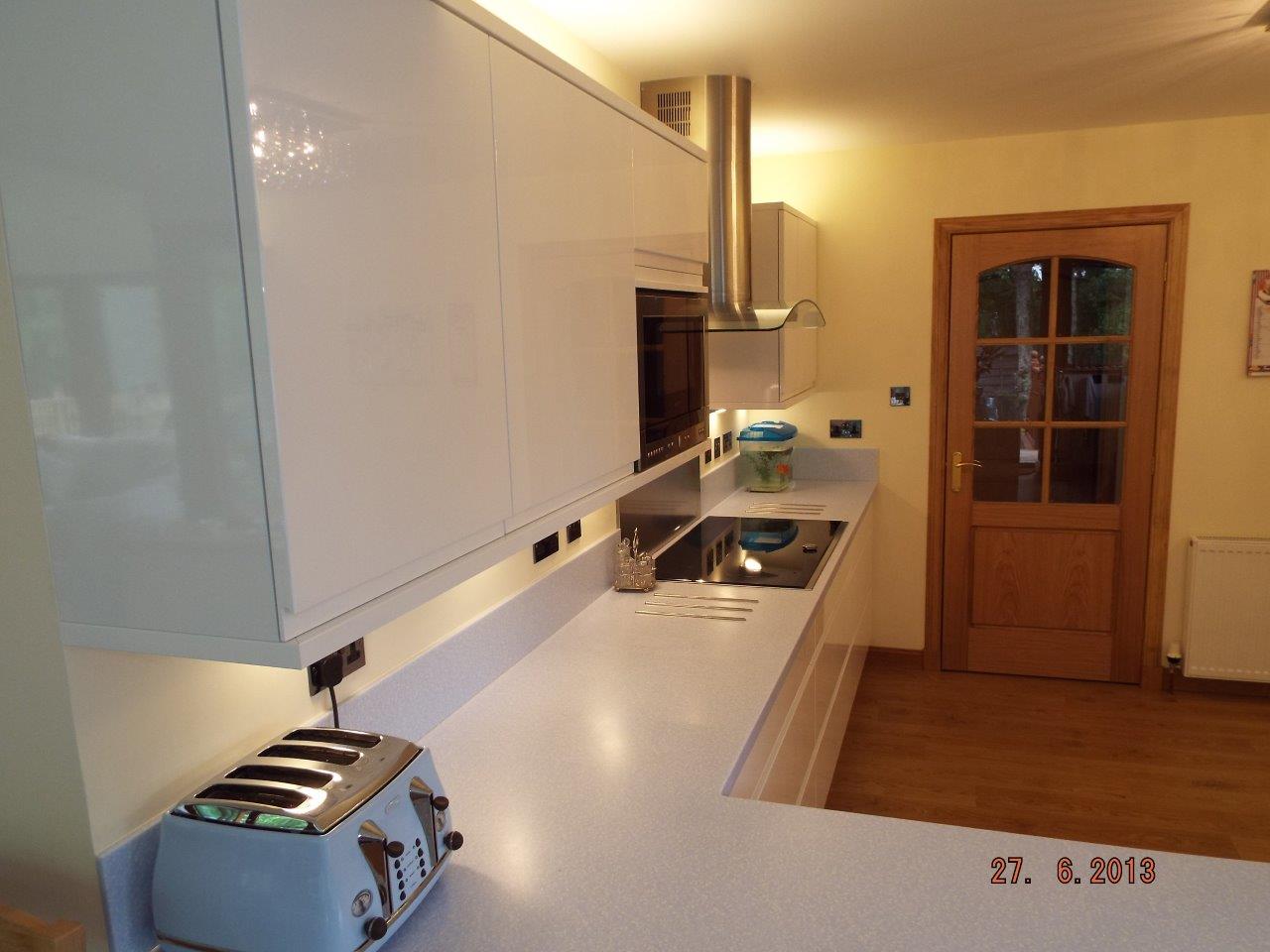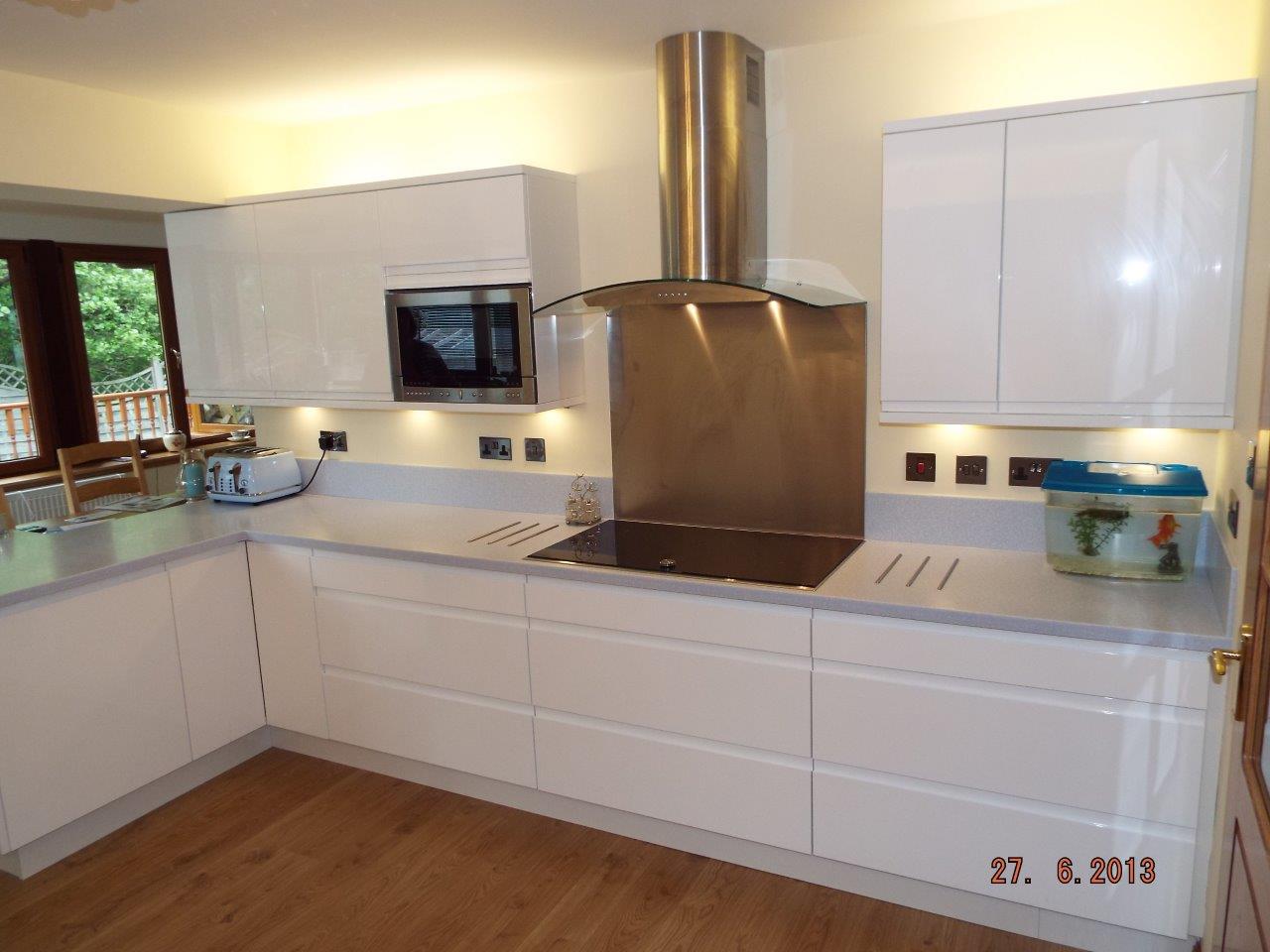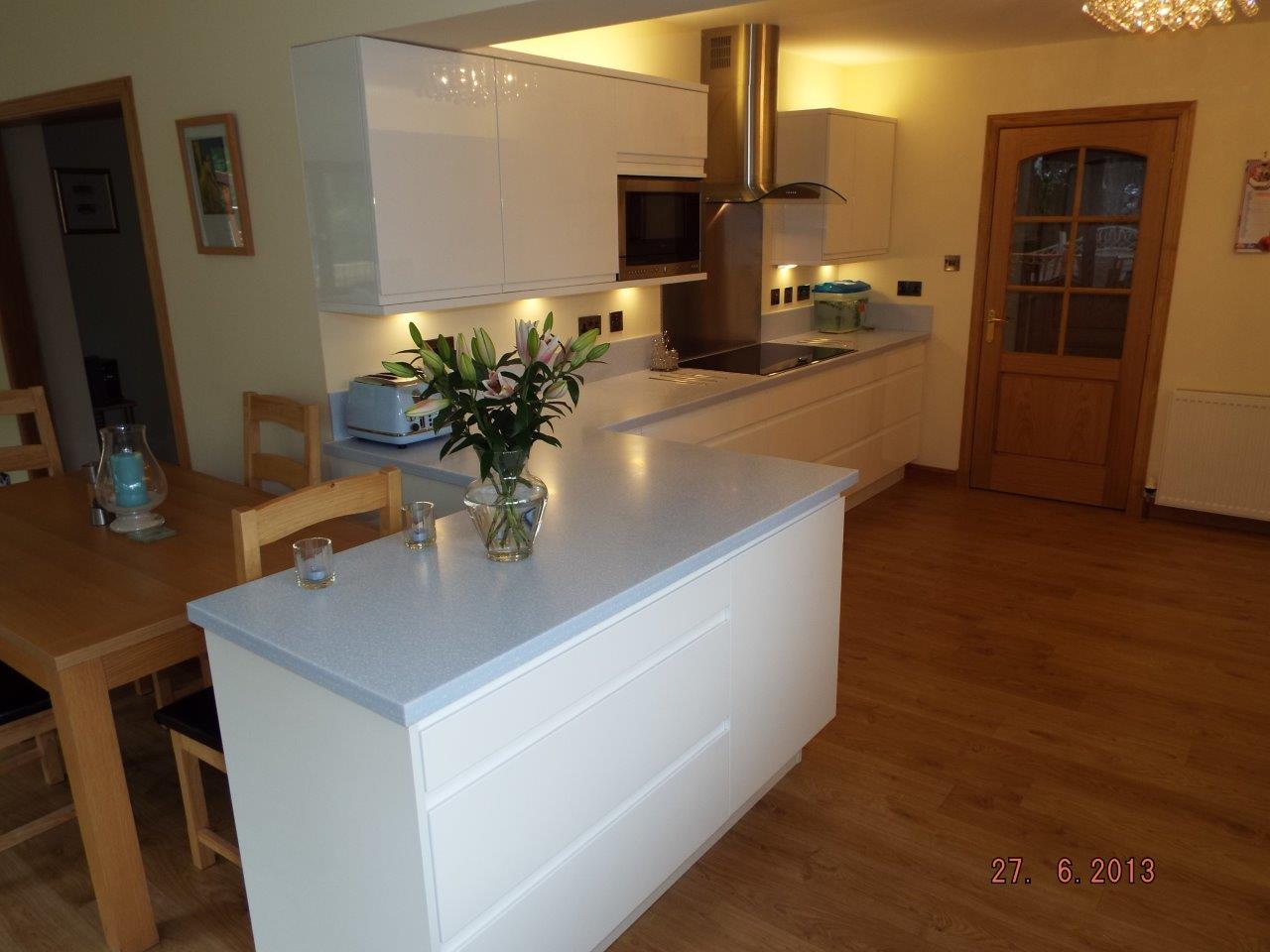 Save To Houzz Ideabook: Houzz
Mr & Mrs Campbell, Inverness
Location: Inverness
Designer: Dean Shaw
Finish: Pegasus Ice White
Budget: £24,000
Designer's Notes
The customer had taken the decision to renovate most of the house which included the kitchen area. The main rule of the kitchen was clean lines, therefore, I recommended the Pegasus Ice White range with a Corian work surface.
The customer had created a very helpful list of requirements, which helped me ensure that the design and planning of the kitchen covered every aspect of what the customer wanted in their new kitchen.
Ease of access and large storage was of utmost importance, and, after taking the time to discuss the worktop requirements, Mr and Mrs Campbell decided to go for Dupont Corian in Artic Blueberry which added the finishing touch to an ultra modern kitchen.