<<Prev
Next>>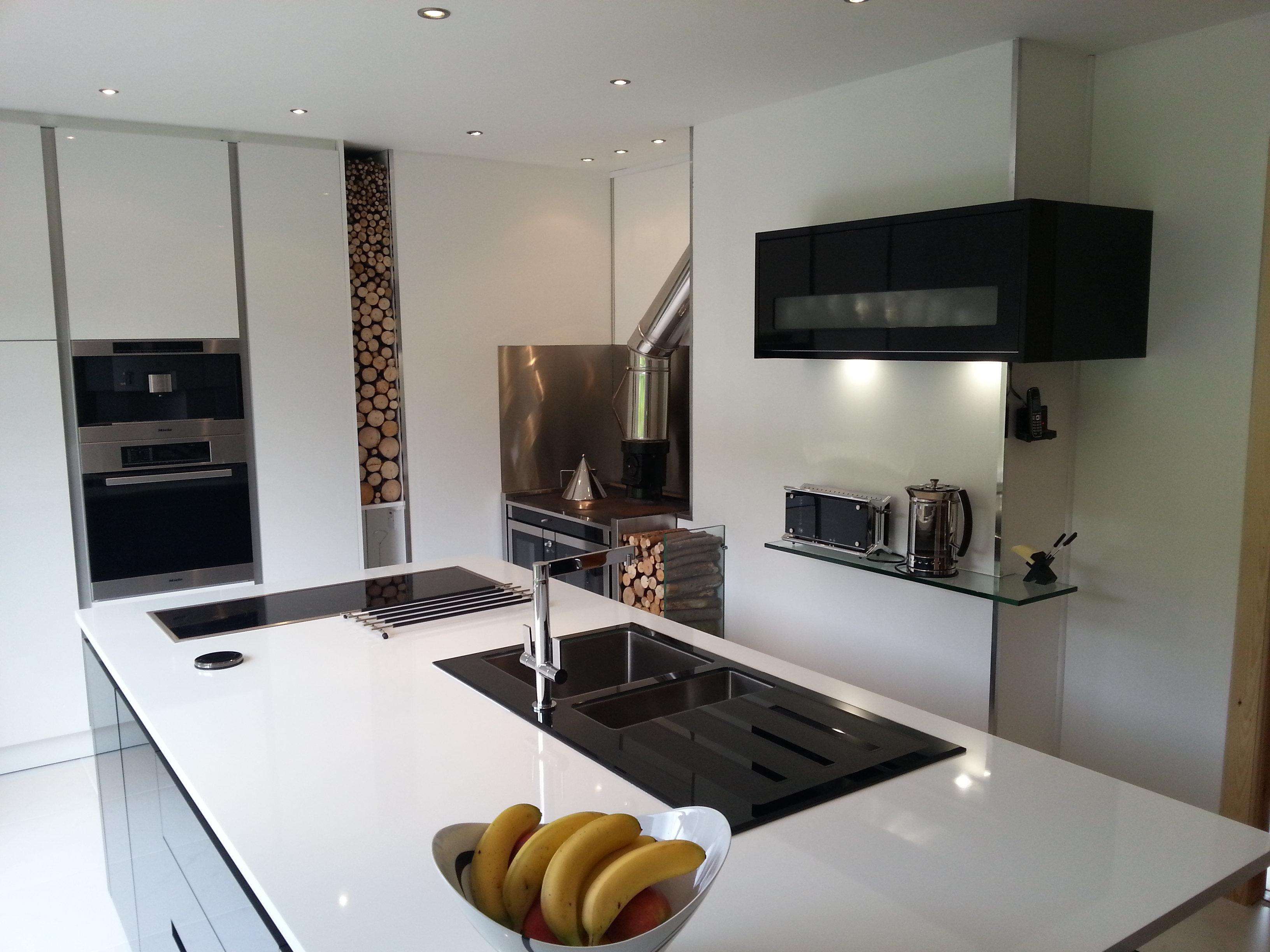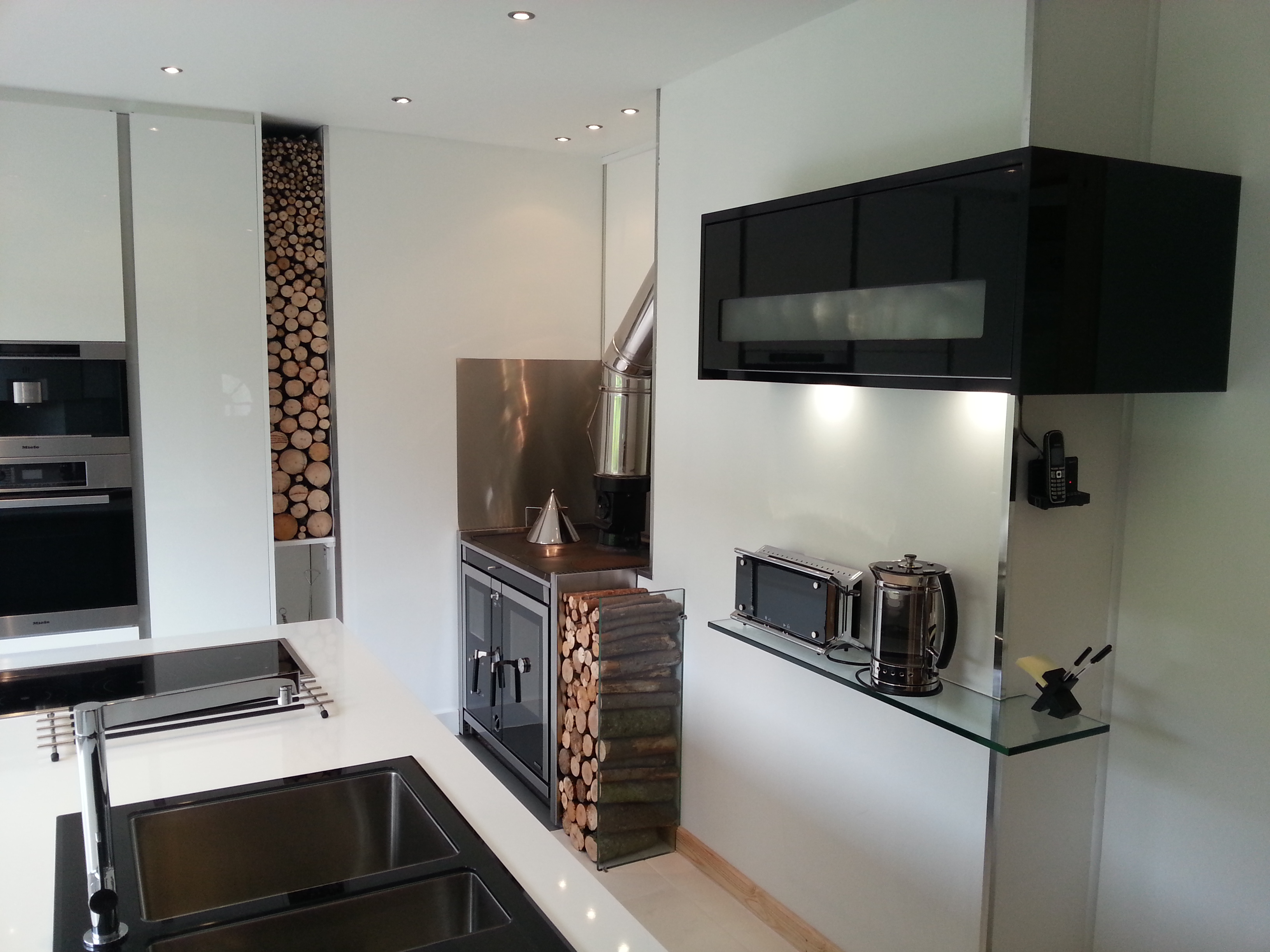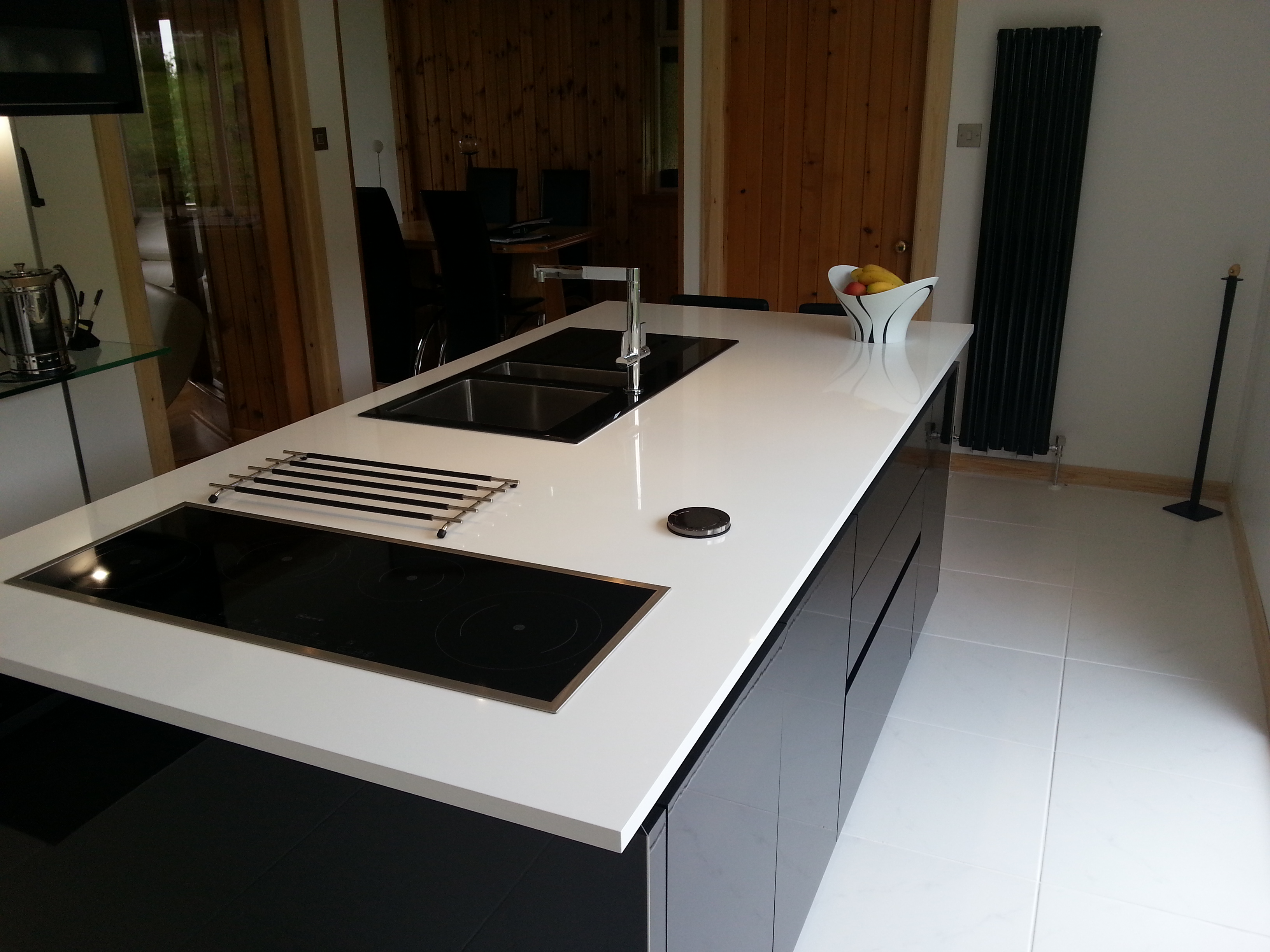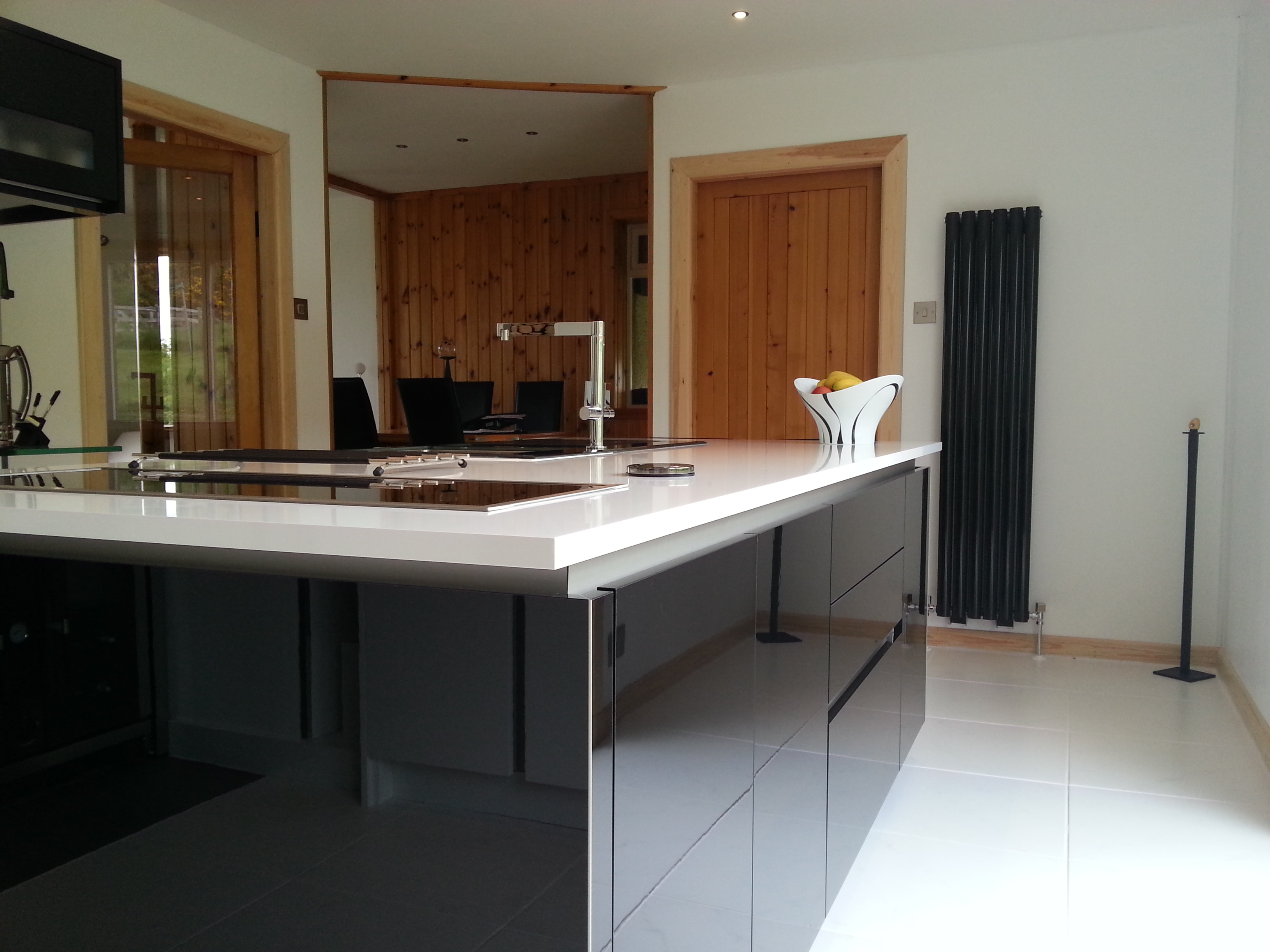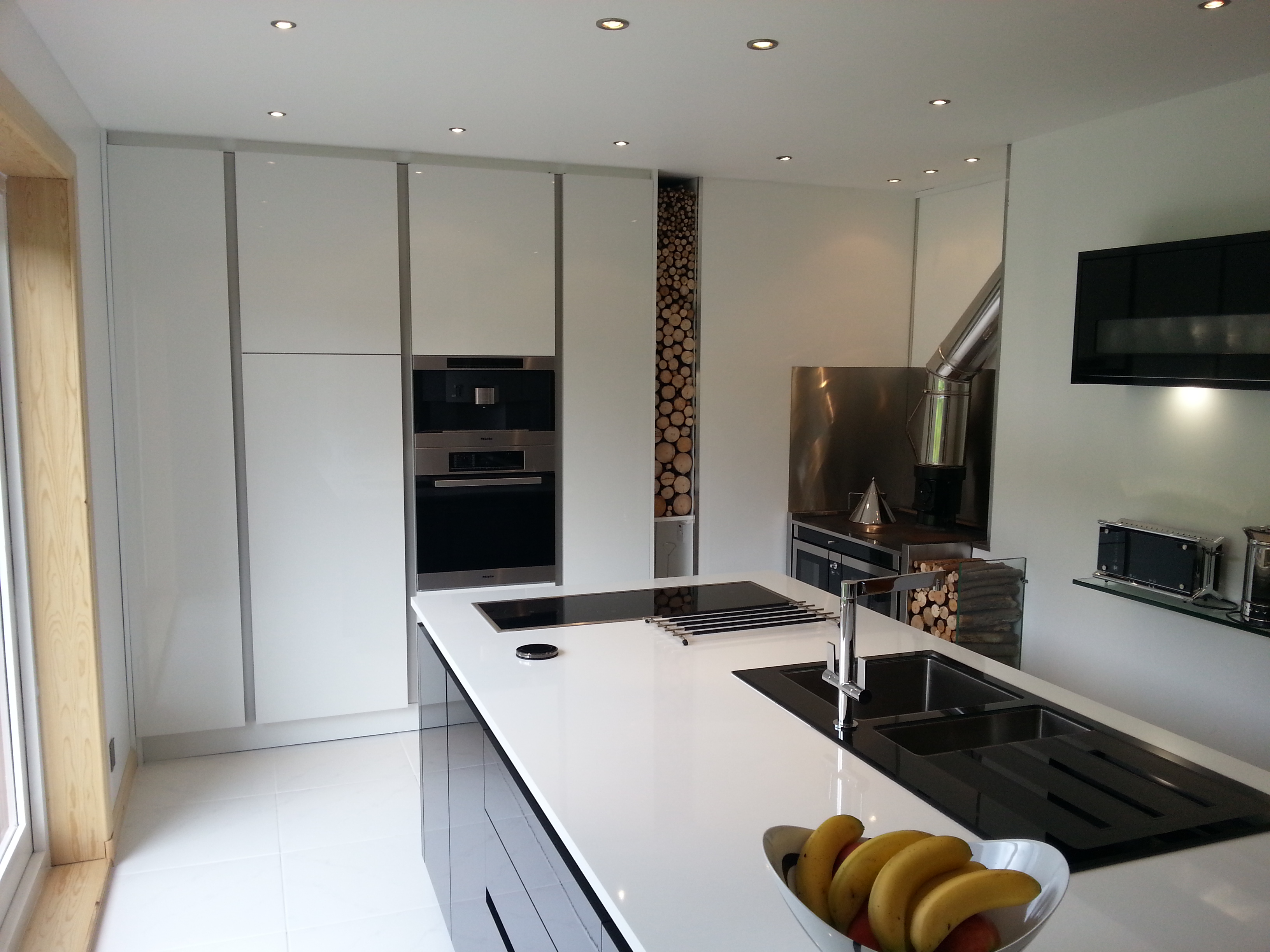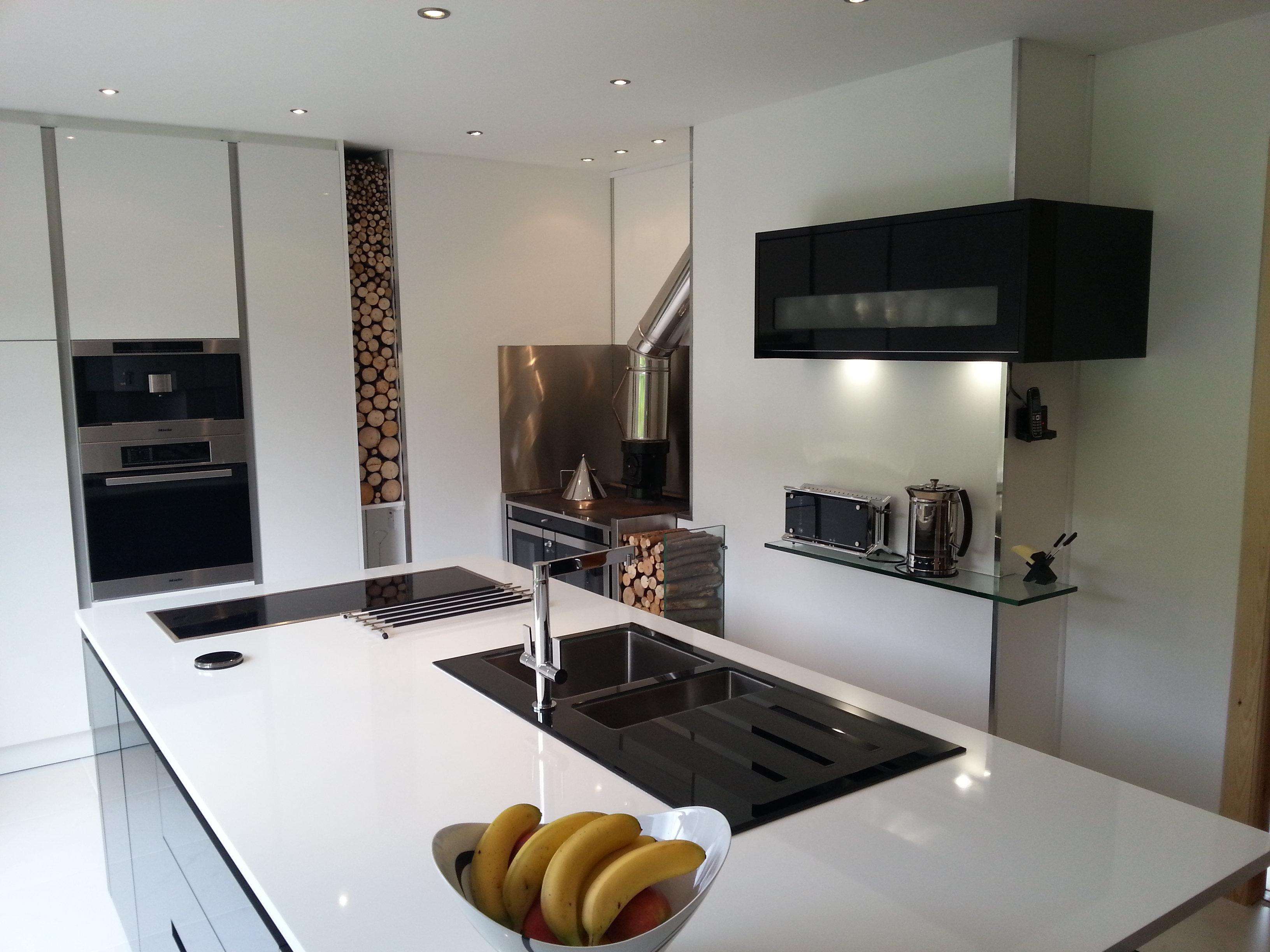 Save To Houzz Ideabook: Houzz
Mr & Mrs Cassidy, Armadale
Location: Armadale
Collection: Fusion
Finish: Ultra Gloss White and Ultra Gloss Black
Budget: £19,200
Designer's Notes
The customer was looking to re-invent their kitchen space as their existing kitchen was getting dated. Marigold had decided she wanted a black and white kitchen but needed help with the layout. It had to be a high gloss finish, contemporary, clean and linear. However, the property has traditional features, and we needed to allow for a wood-burning stove in the corner.
The design process was complicated and we tried a few layouts before she decided on having a large island and we made this the main feature of the room. We incorporated the sink, hob, workspace and a seating area. We then completed the look by including a bank of tall floor to ceiling units, which would house the oven, fridge, and a coffee machine.
To finish off the room we put a feature glass wall unit, which was wrapped around a projection on the wall.