<<Prev
Next>>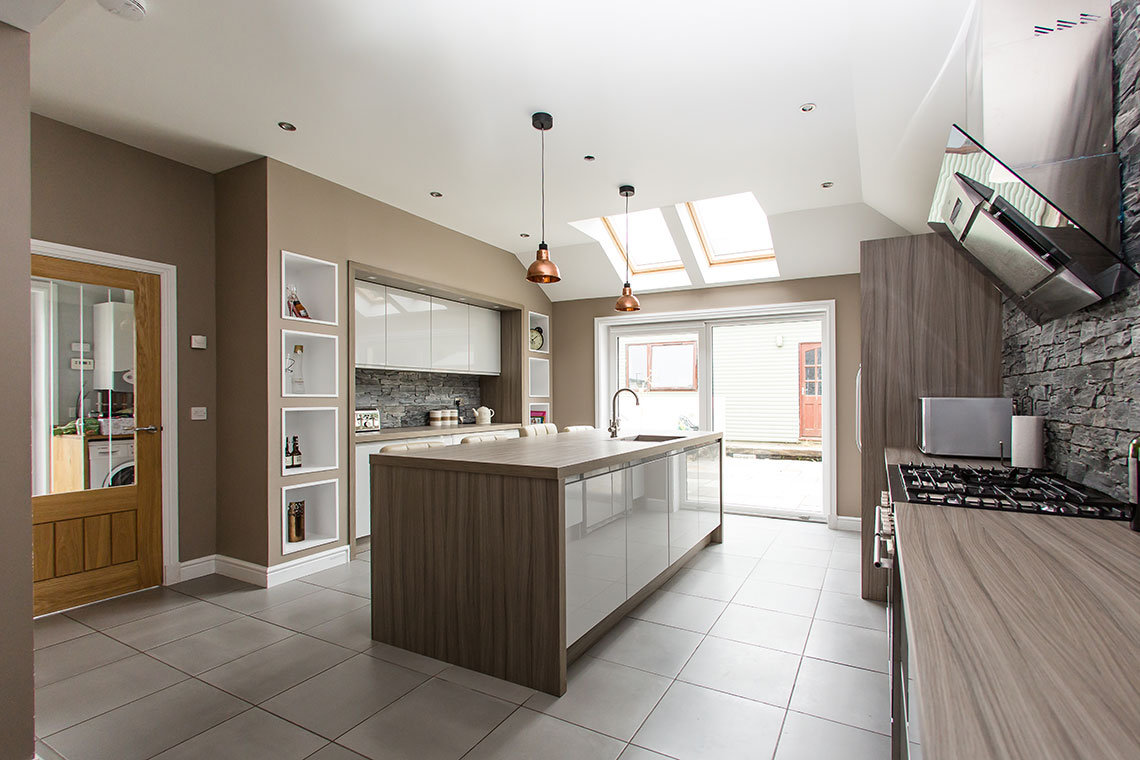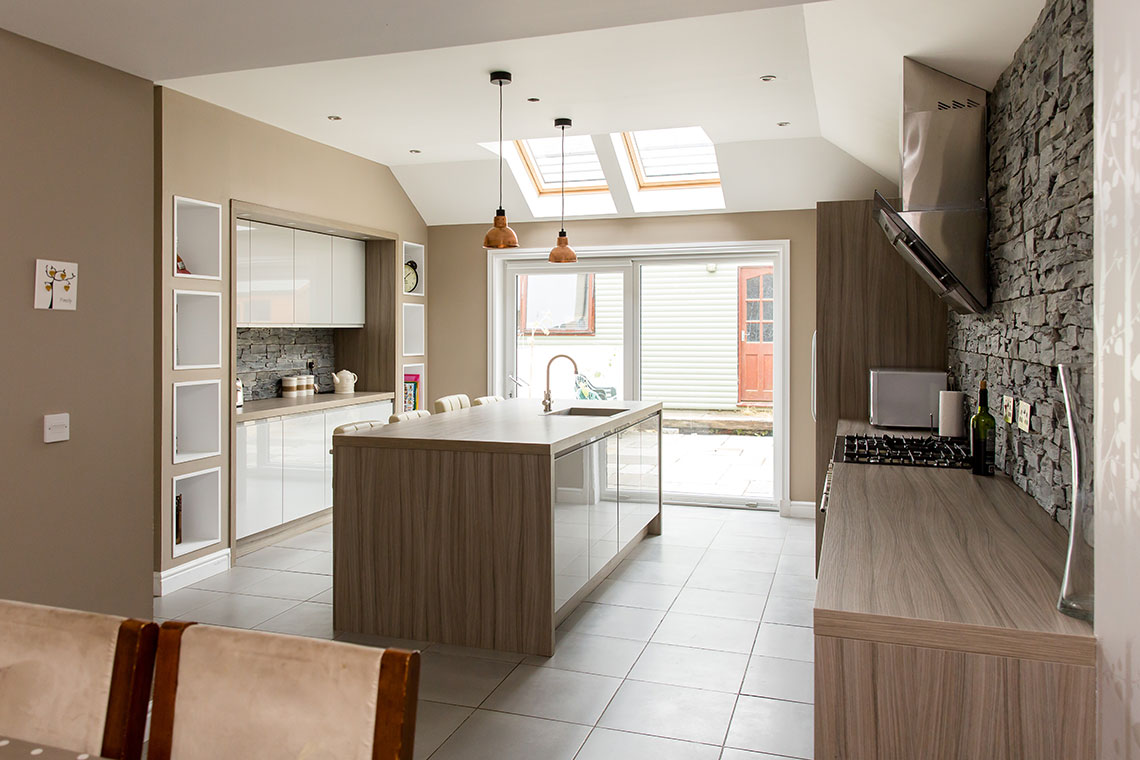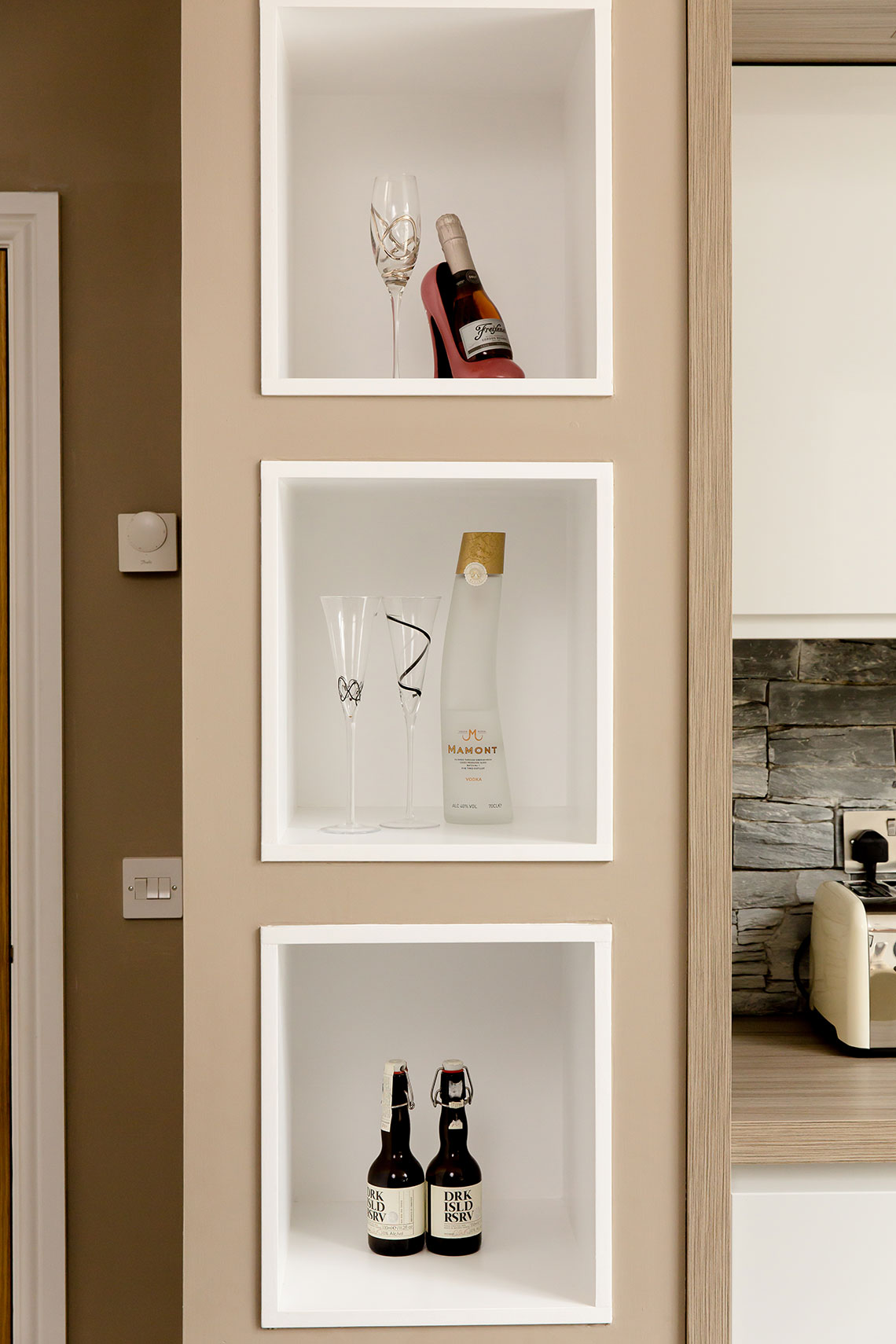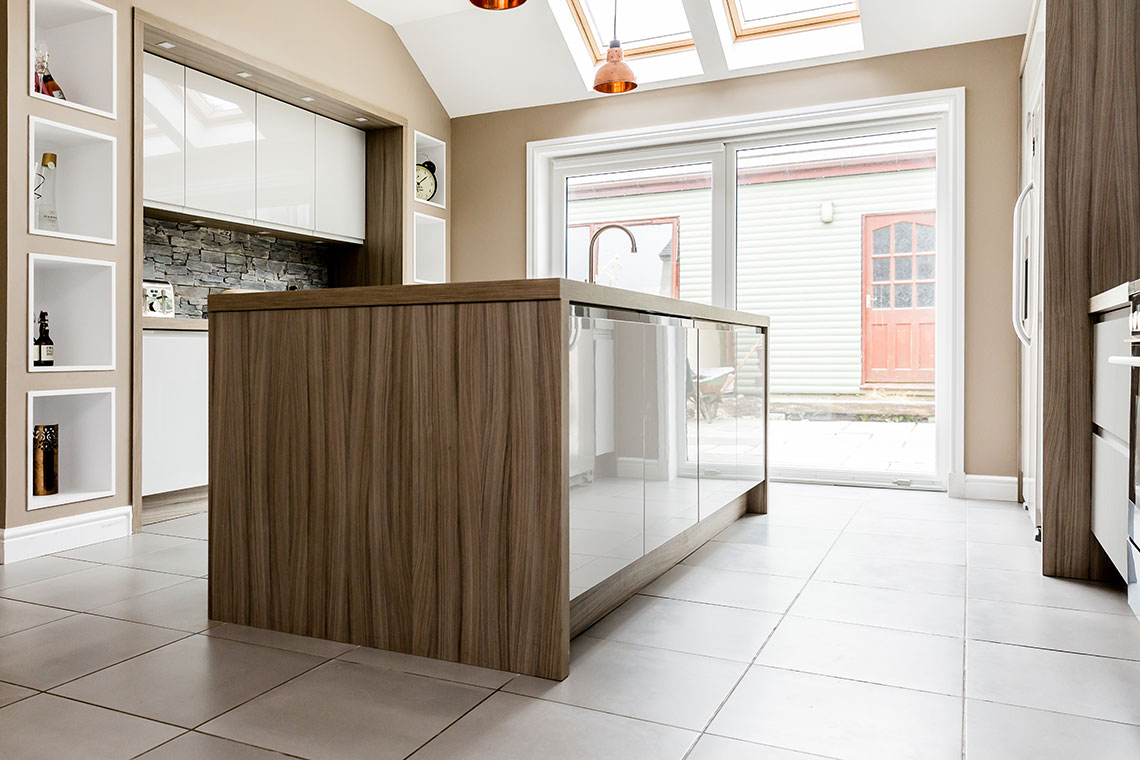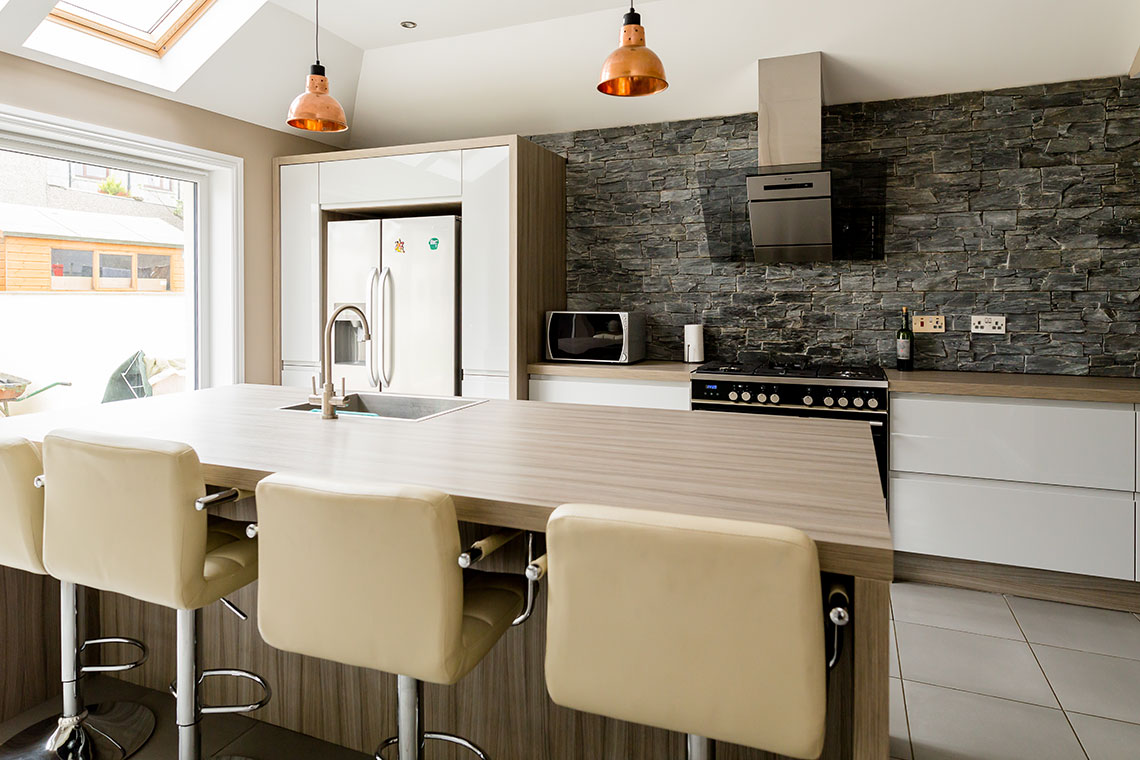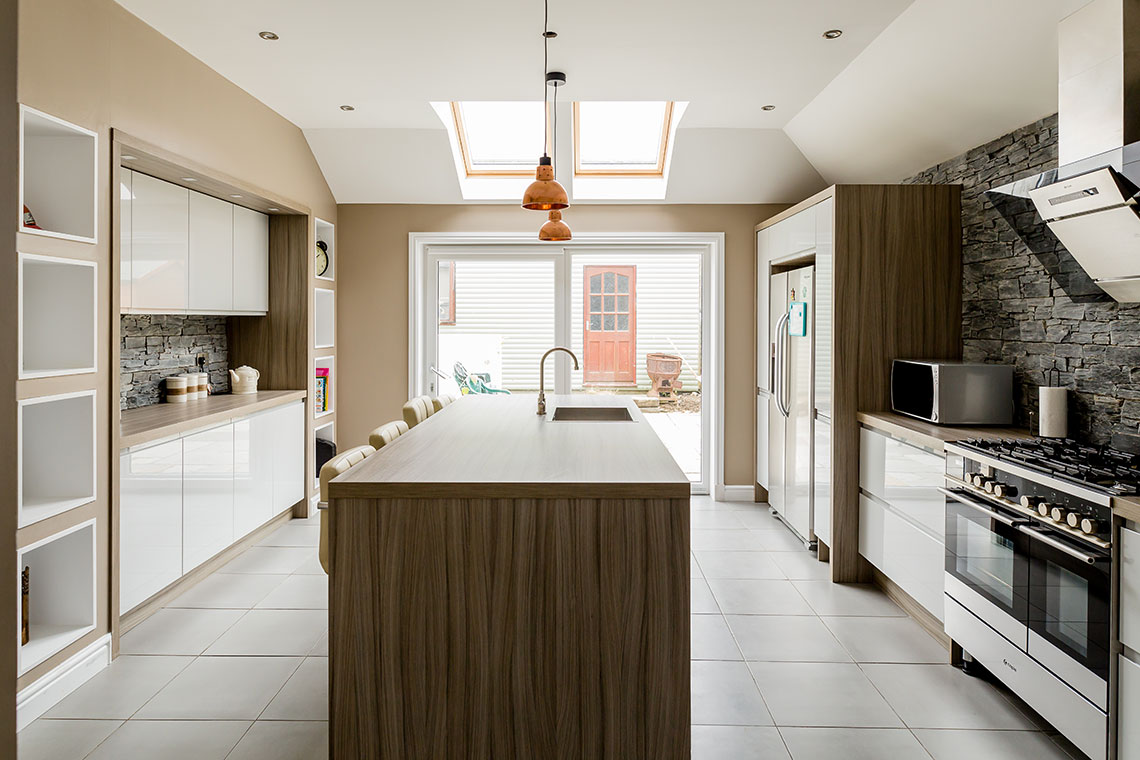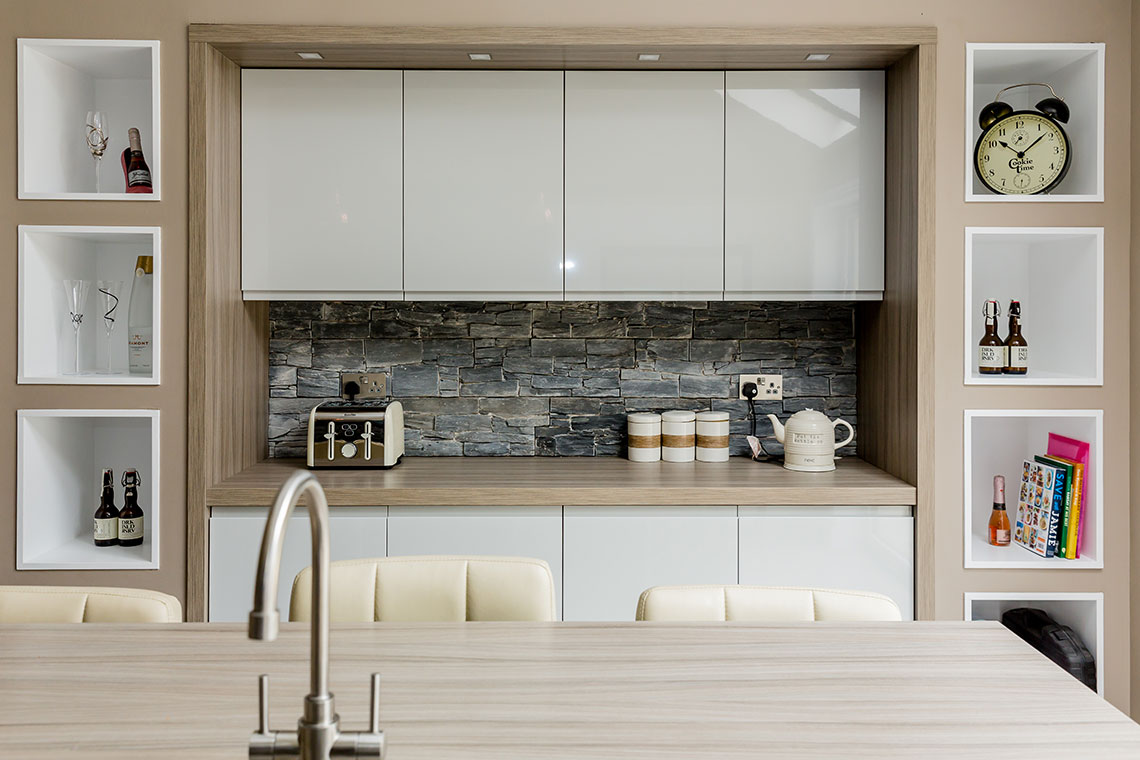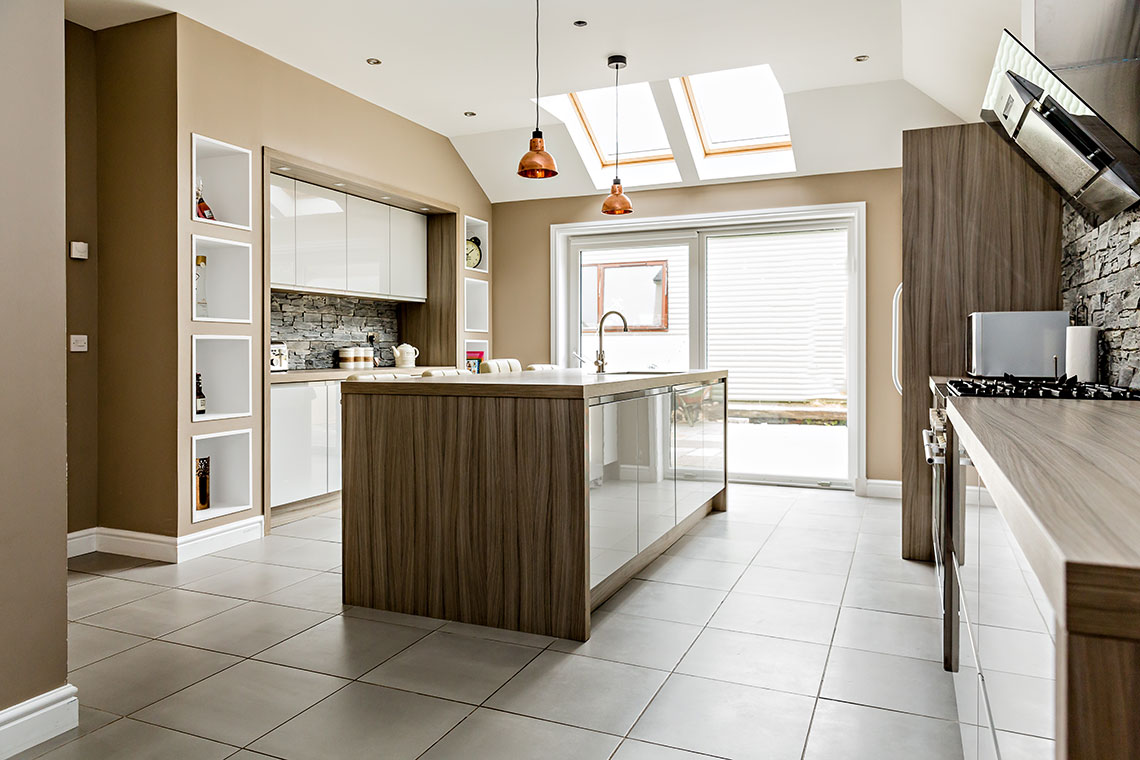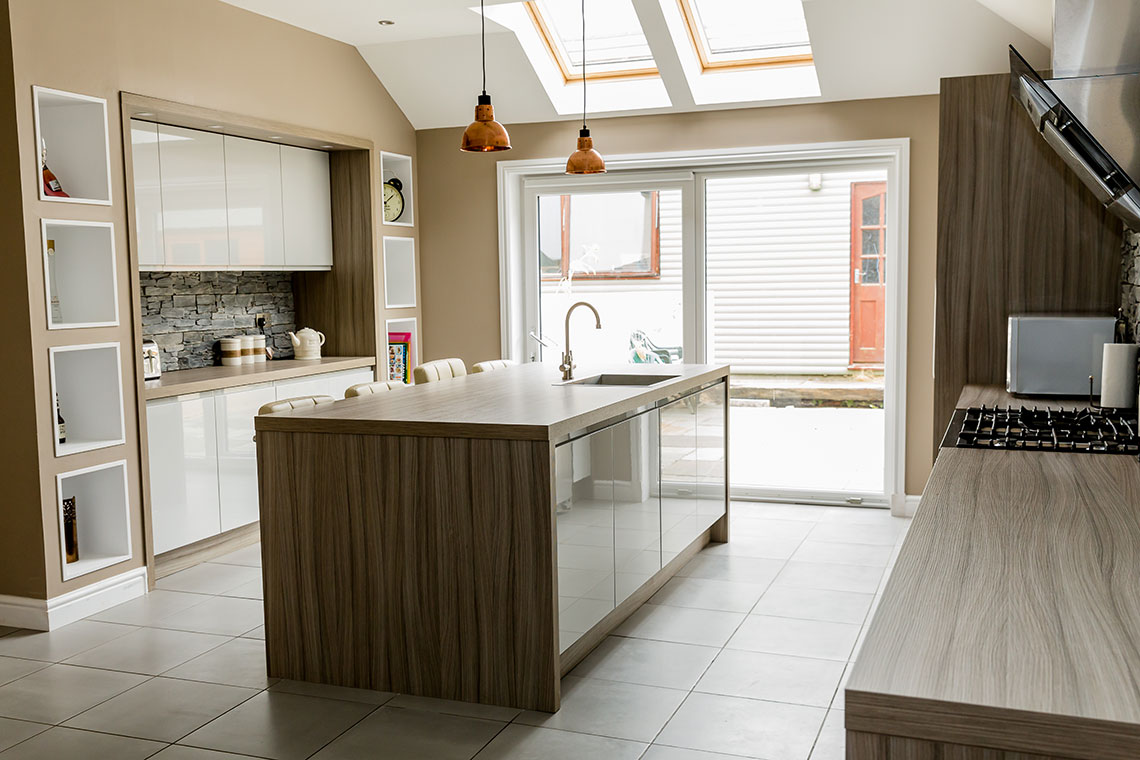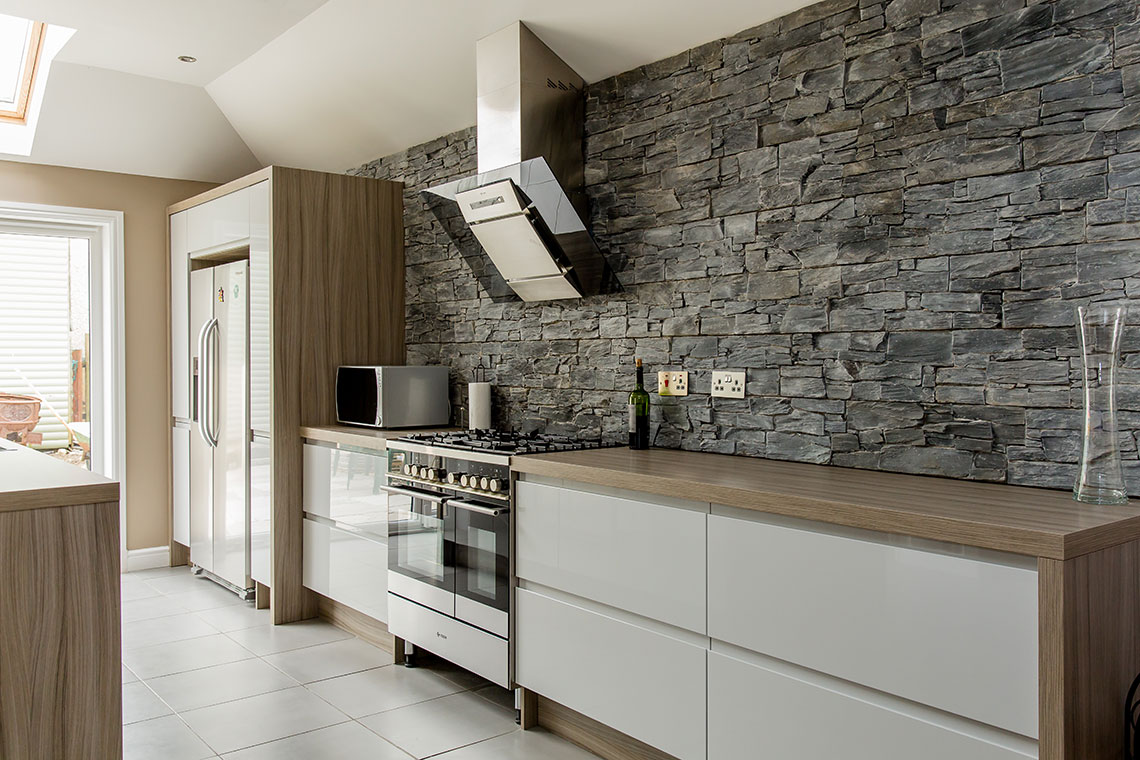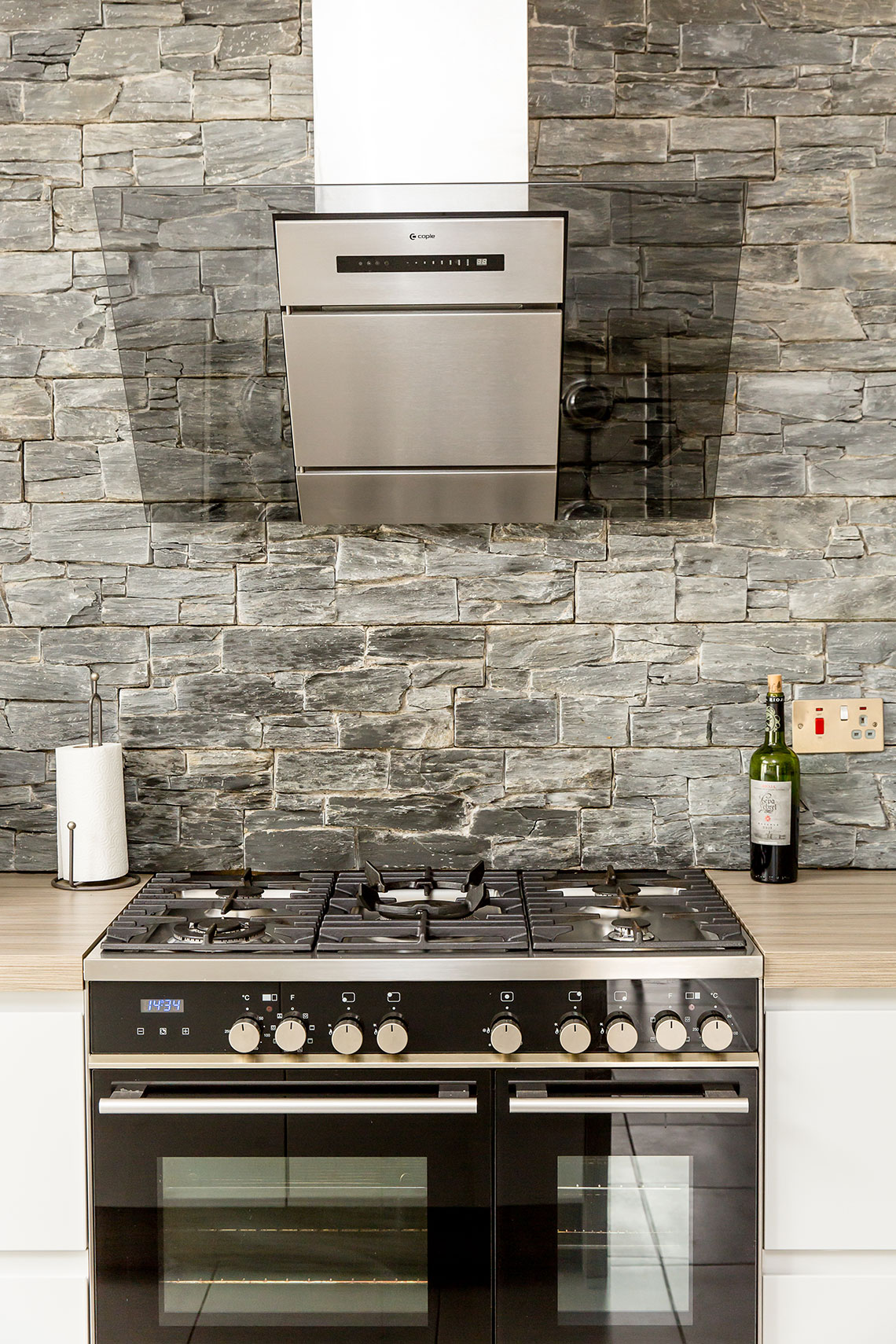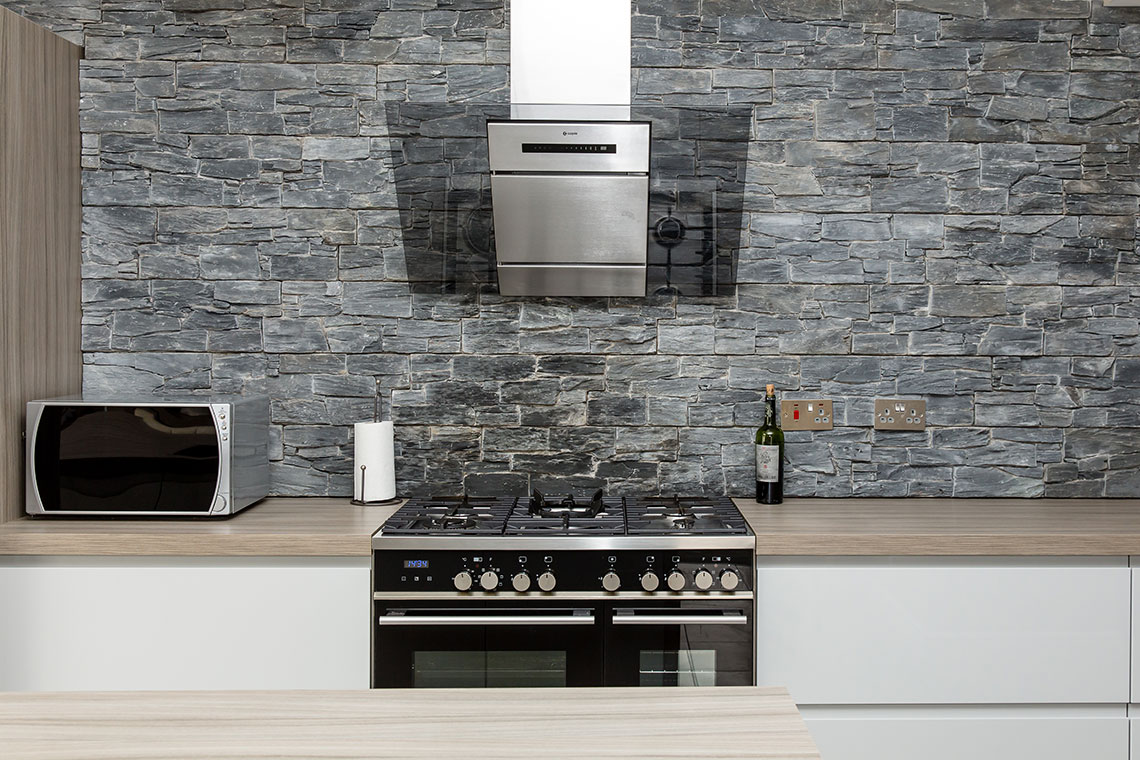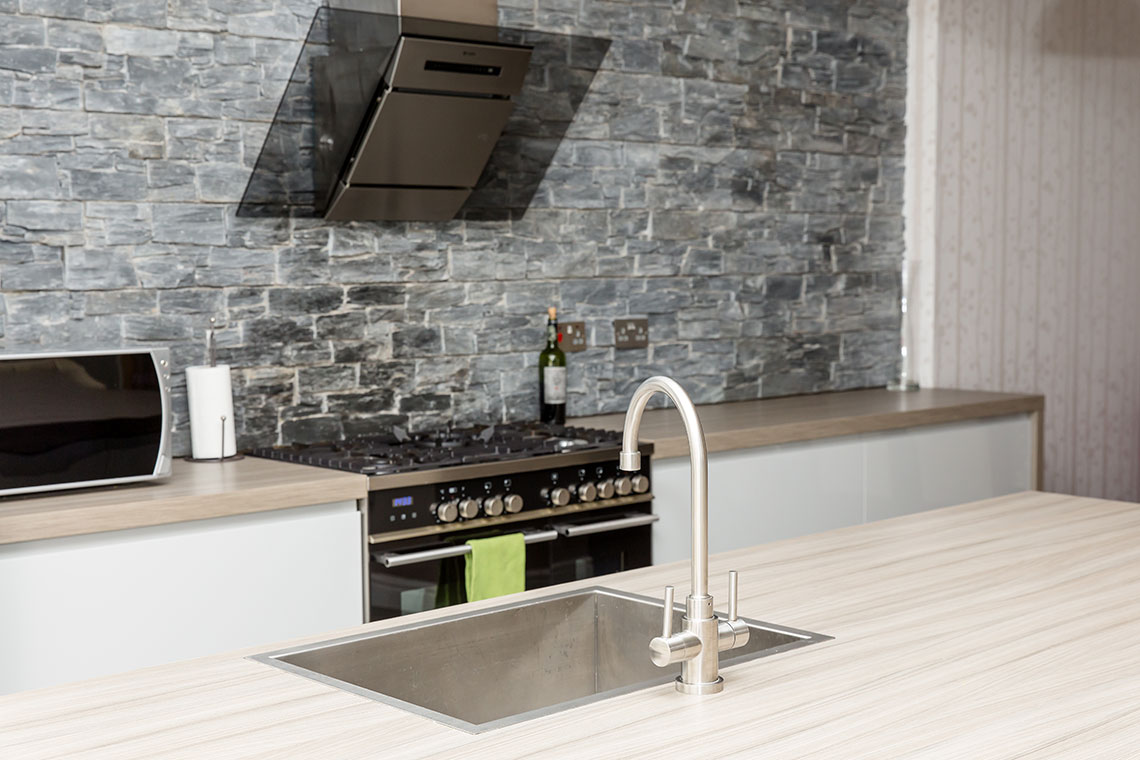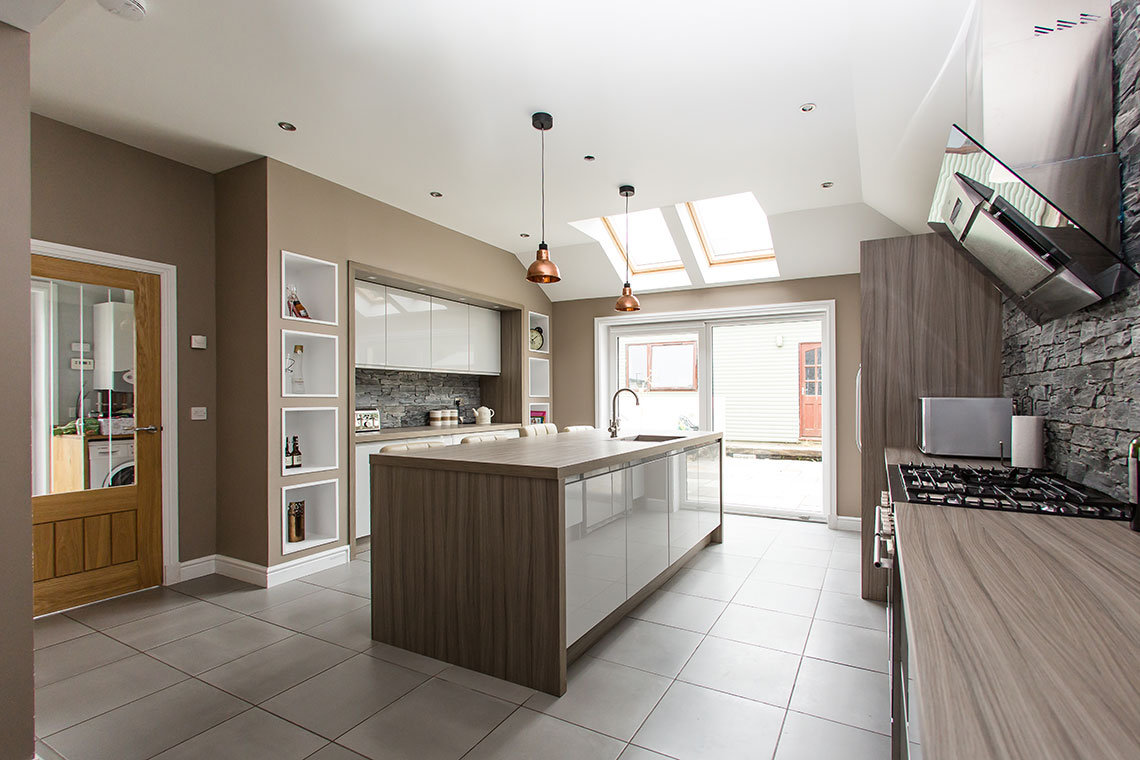 Save To Houzz Ideabook: Houzz
Mr & Mrs Cowie, Thurso
Location: Thurso
Designer: Kelly Davidson
Collection: Fusion
Finish: Pallas Light Grey
Designer's Notes
This kitchen is an extension of Mr & Mrs Cowie's home. The design brief was to be modern but different. The extension for the kitchen was large, and the client wanted something that was unique to them.
I suggested that we make a feature in the room by making the open shelf boxes fit around the unit's to give that framed look. The island also had to be somewhere for the kids to grab breakfast quickly in the morning but equally mum and dad to relax in the evenings.
Mr & Mrs Cowie had already bought the stone wall cladding which matched the driftwood worktops perfectly, giving a very natural look.
The result is one of simplicity and beauty.