<<Prev
Next>>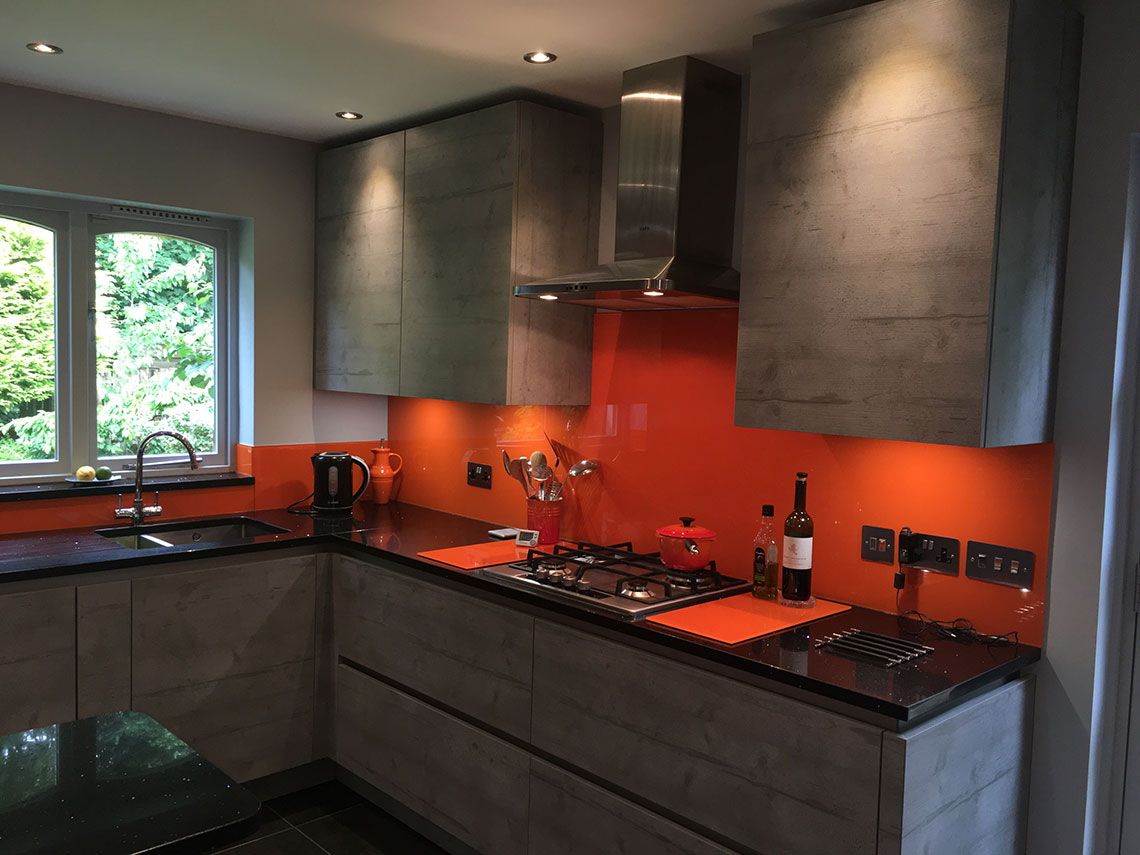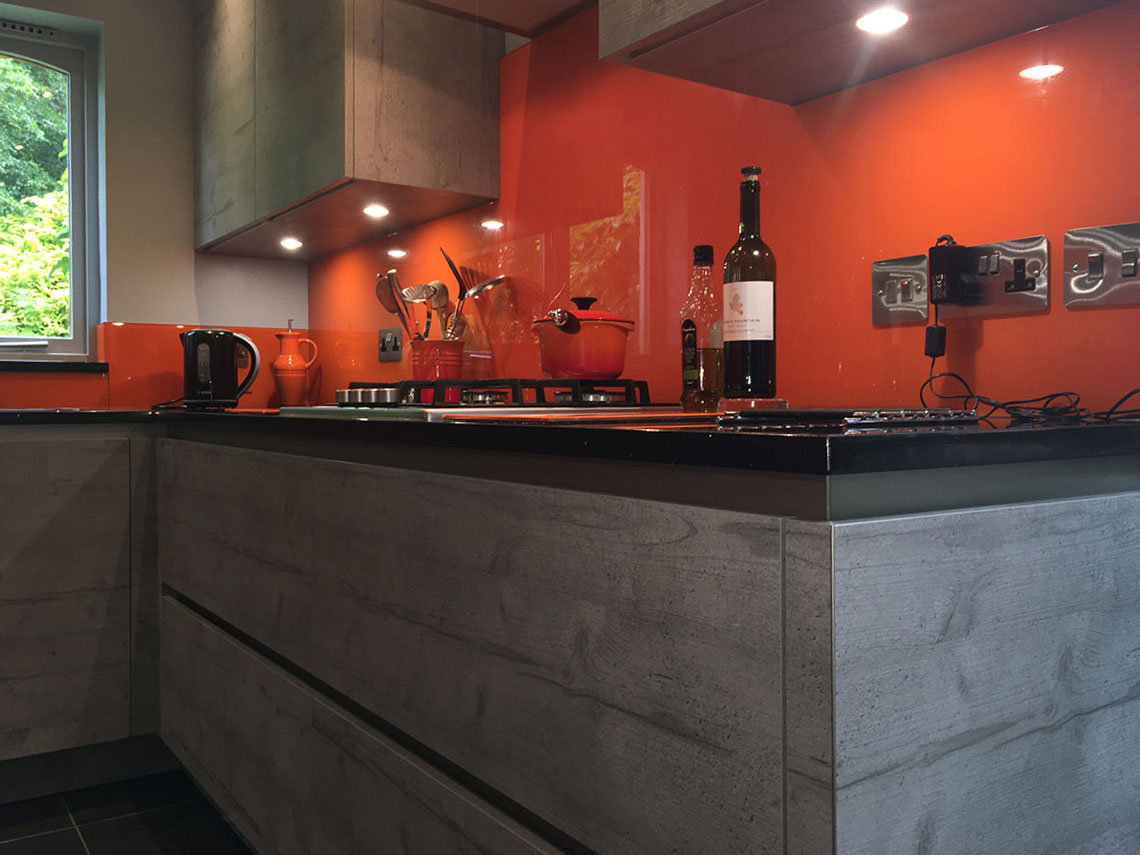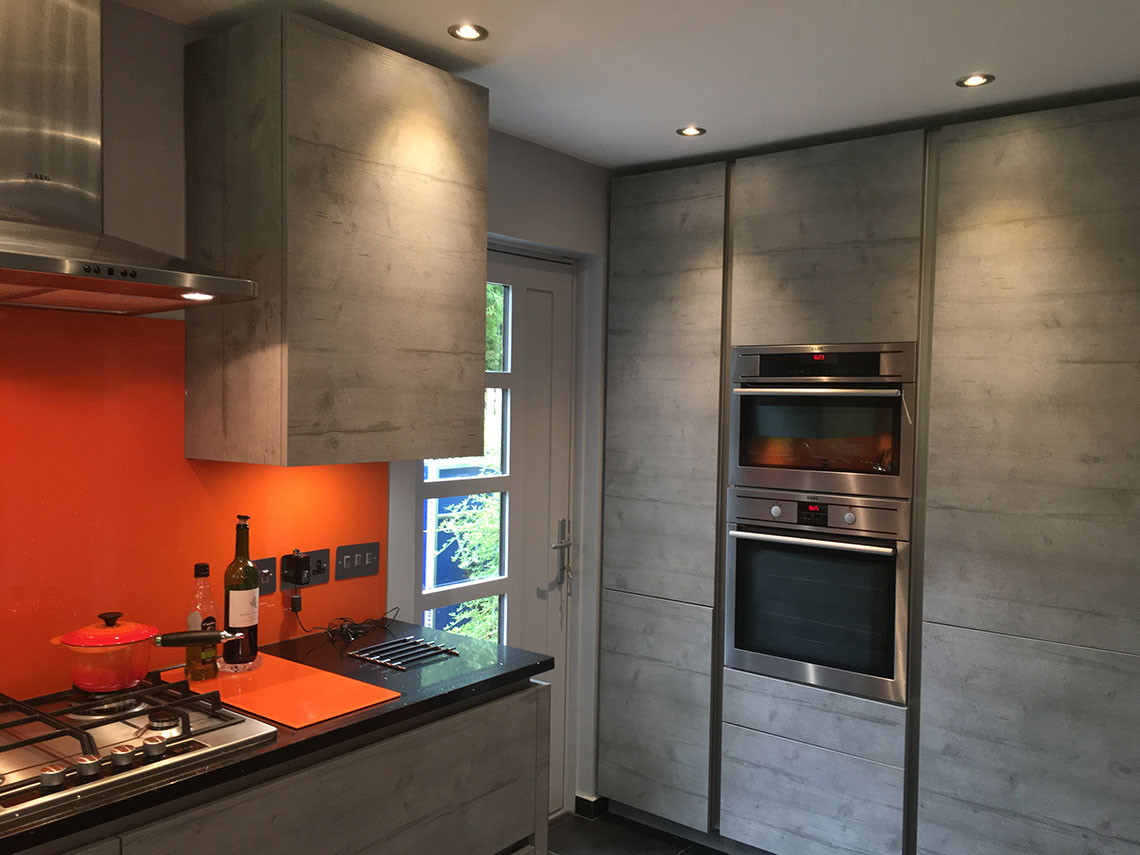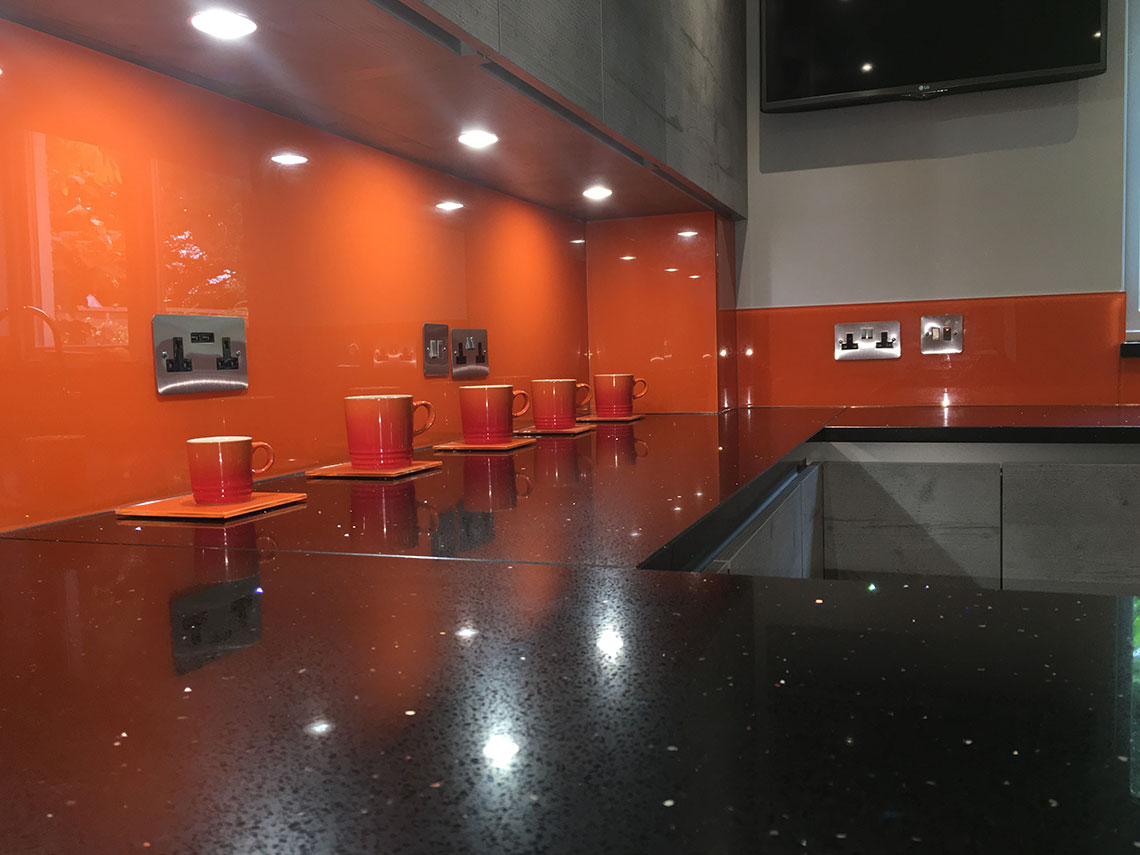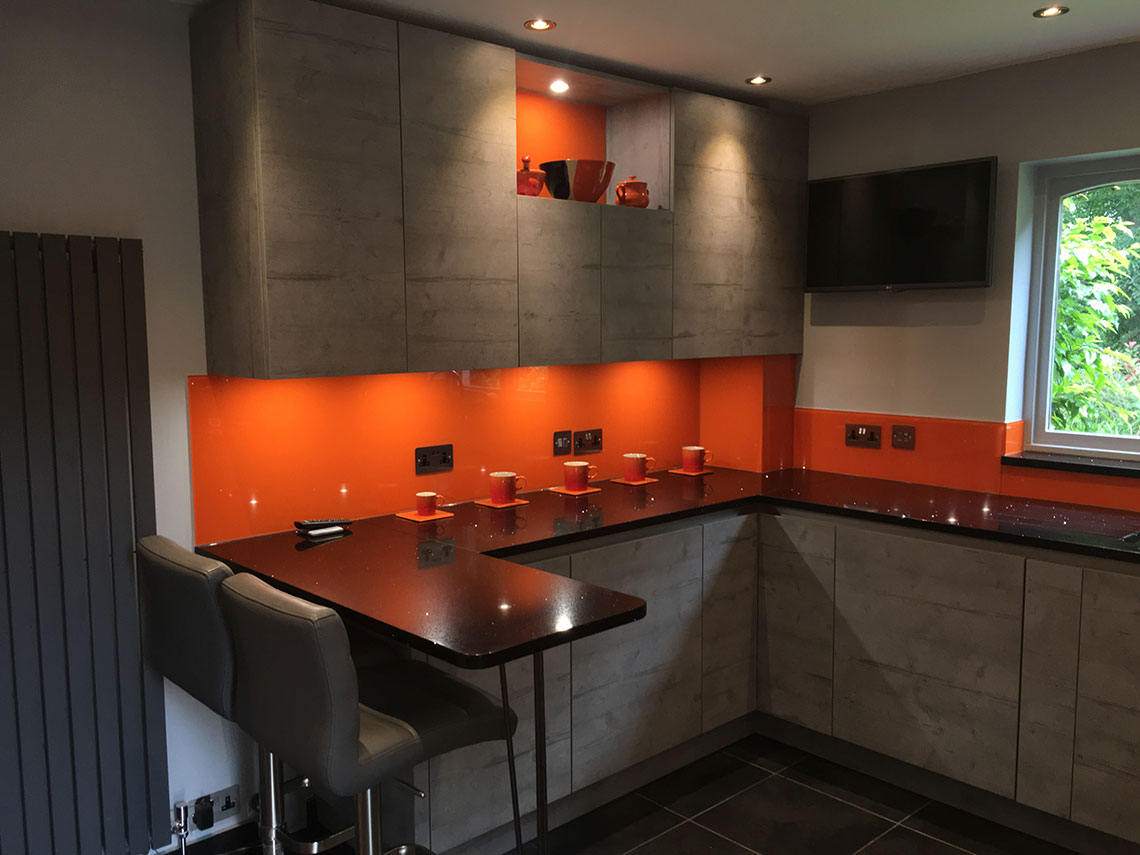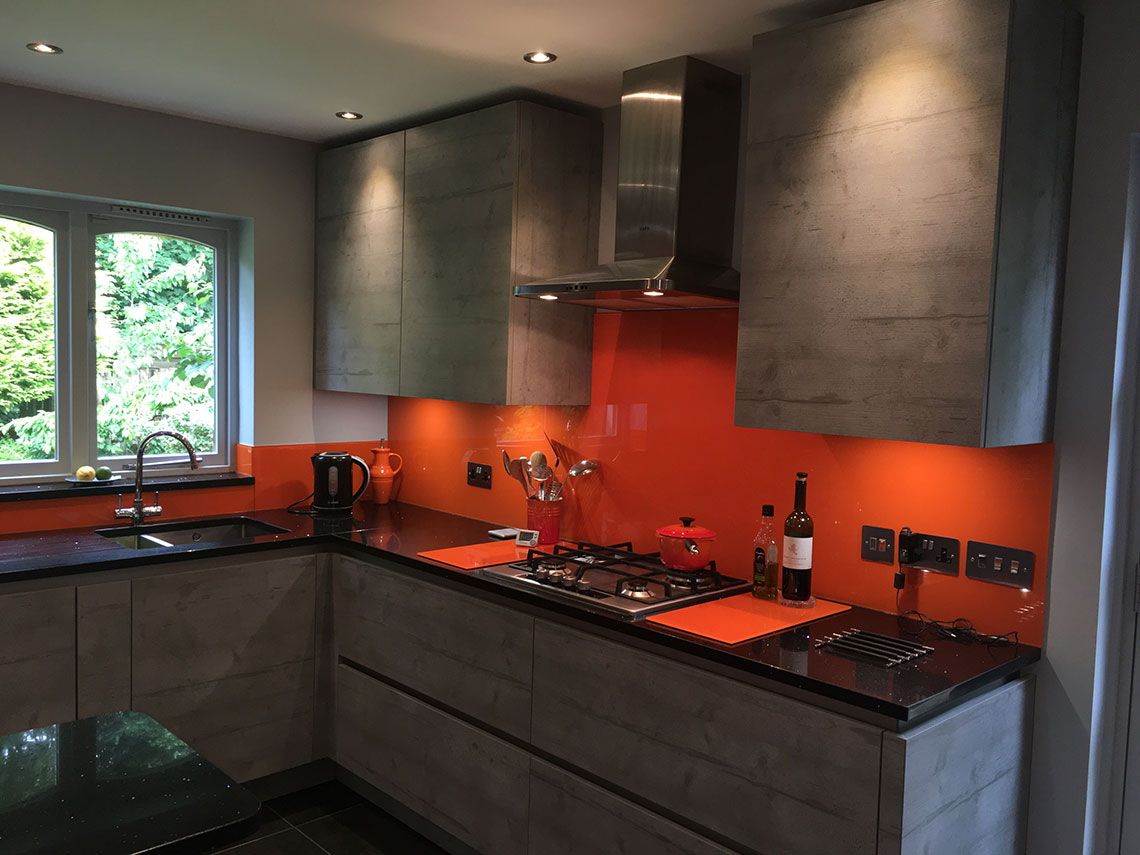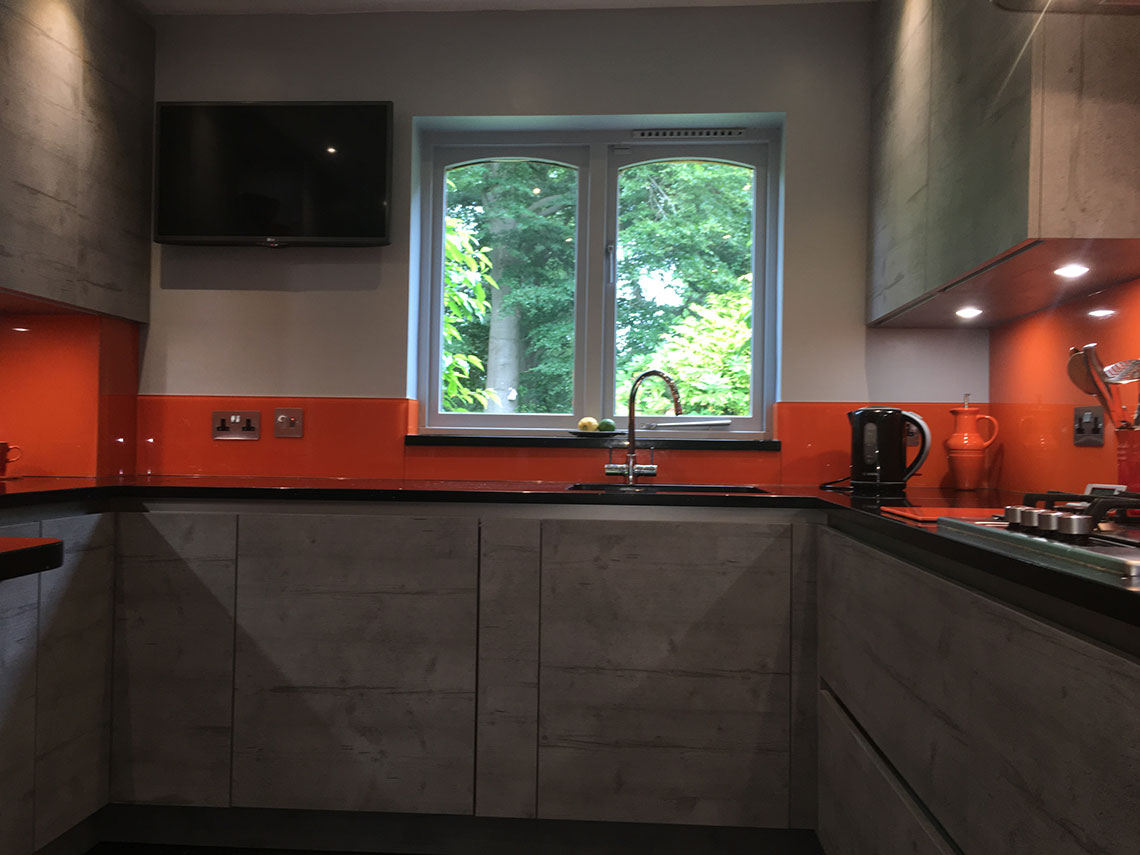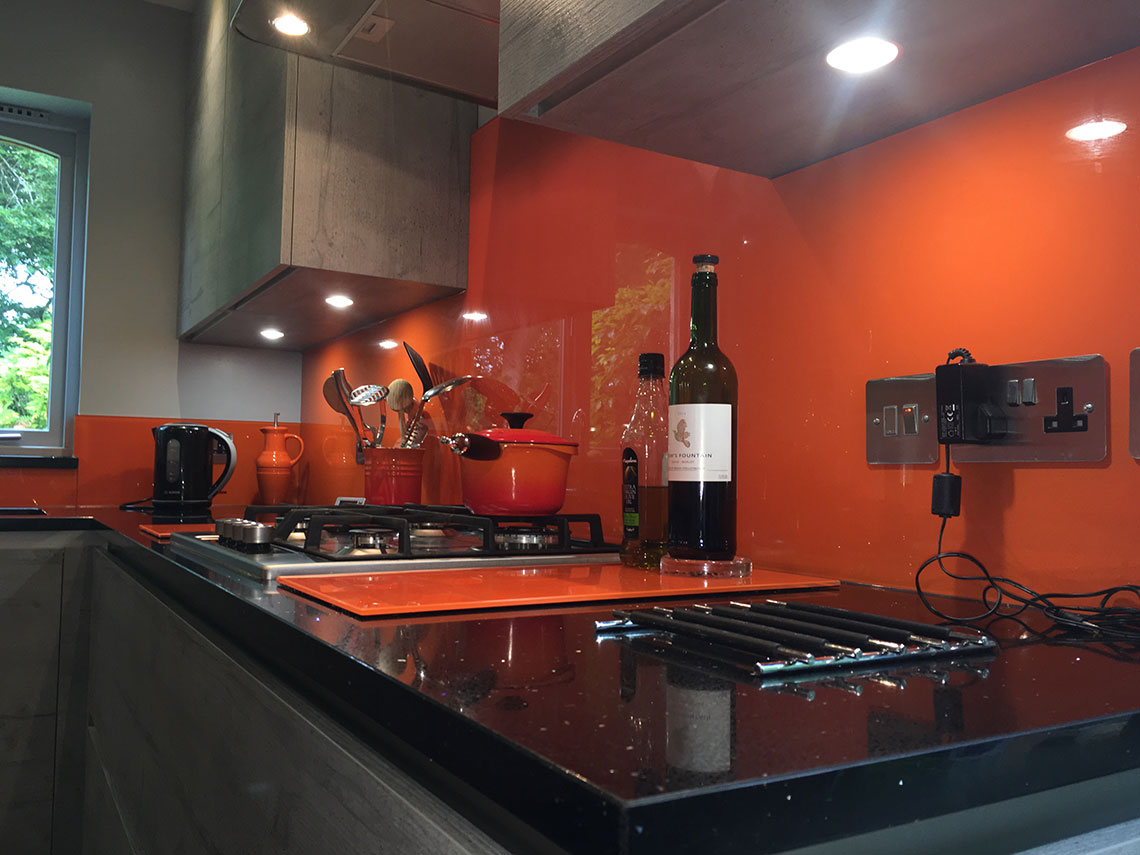 Save To Houzz Ideabook: Houzz
Mr & Mrs Foulkes, Livingston
Location: Livingston
Designer: Christine Bollard
Collection: Fusion
Finish: Concrete
Budget: £19,800
Designer's Notes
Mr and Mrs Foulkes wished to remove a wall that separated the kitchen from the utility room to increase the space available, so I decided on a tall bank of units where the existing utility room was.
One part of the design brief was a space for the ironing board and other bits and pieces, so I divided the internal of the first tall unit to meet that requirement, which also left storage space for the laundry.
Mr and Mrs Foulkes also wanted to include a breakfast bar area, tall wall units, and orange glass splash backs.
I was keen to prevent the kitchen looking too boxed–in and managed to prevent this by using tall wall units. To further increase the apparent space I added a design feature that split the solid block of wall units with a shorted wall and matching piece of orange glass — which worked really well.