<<Prev
Next>>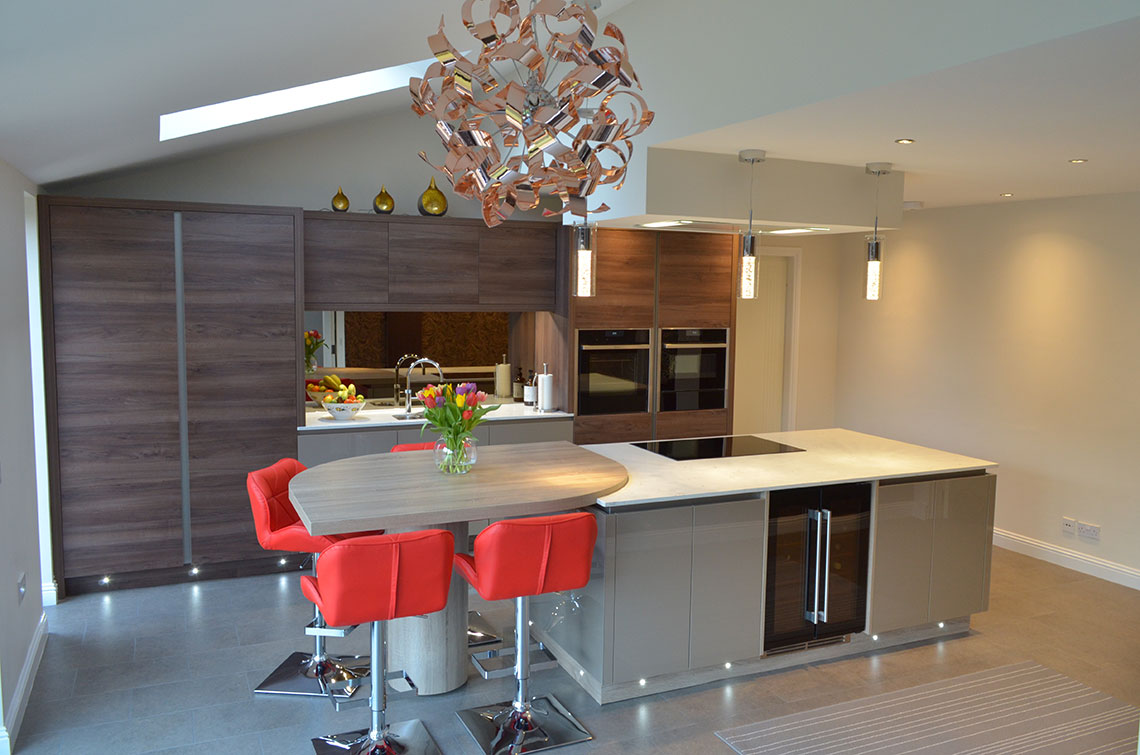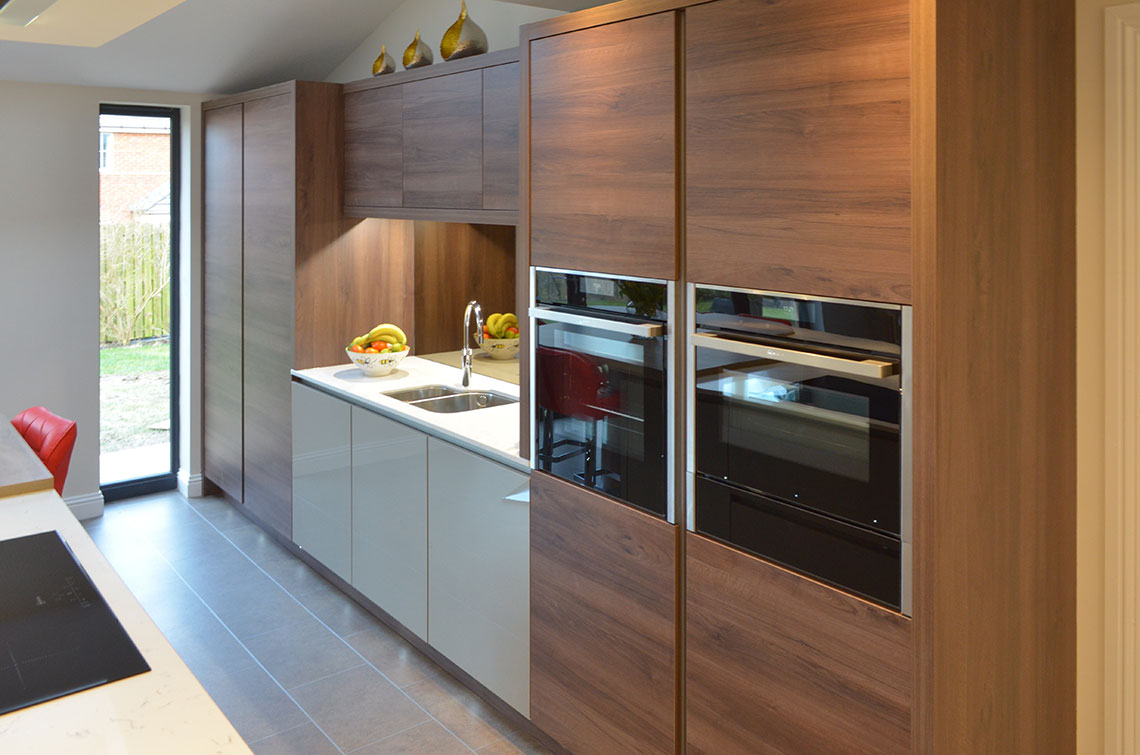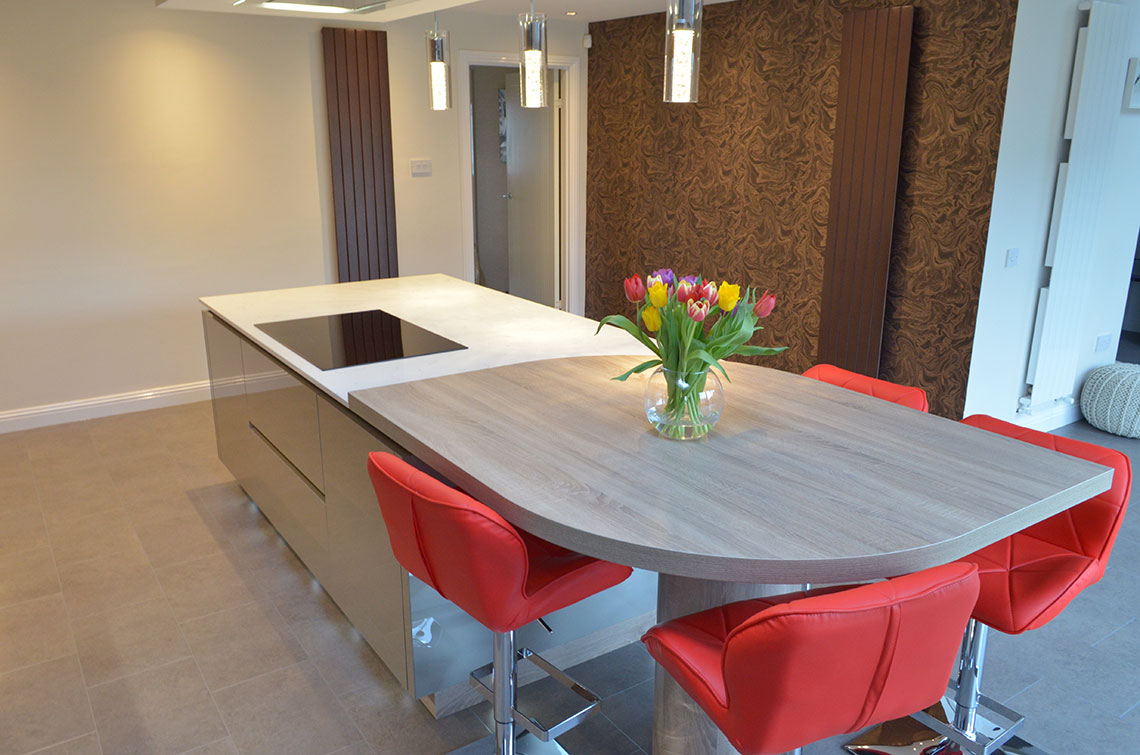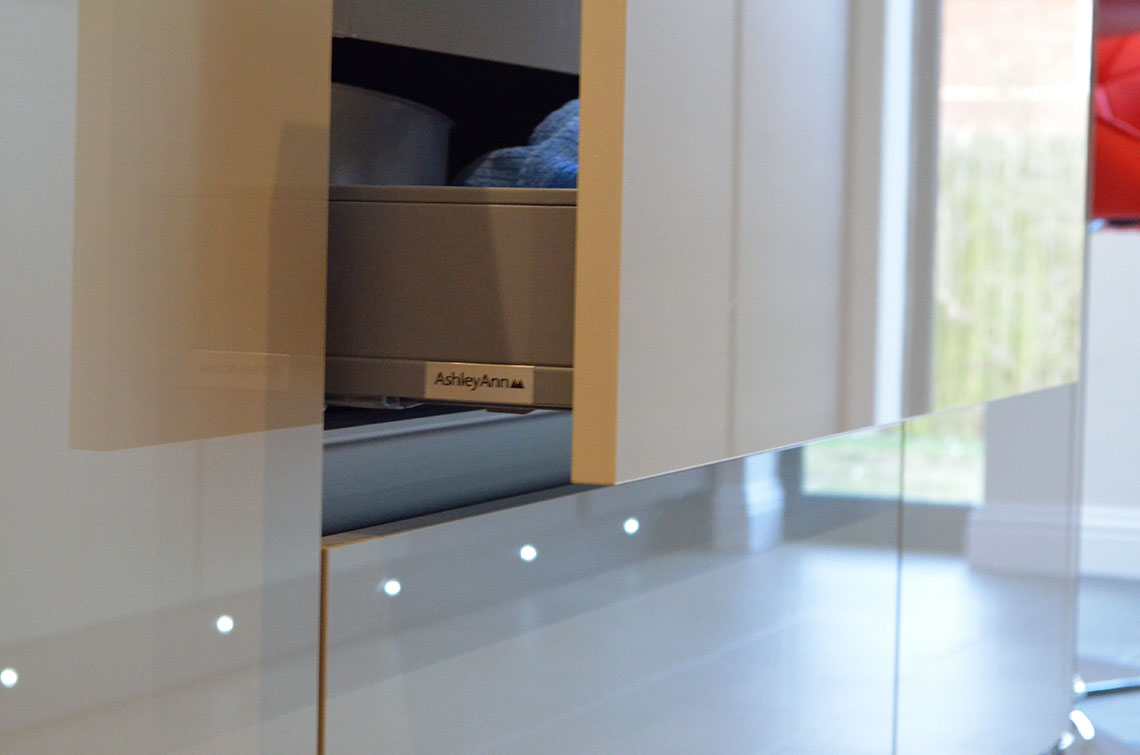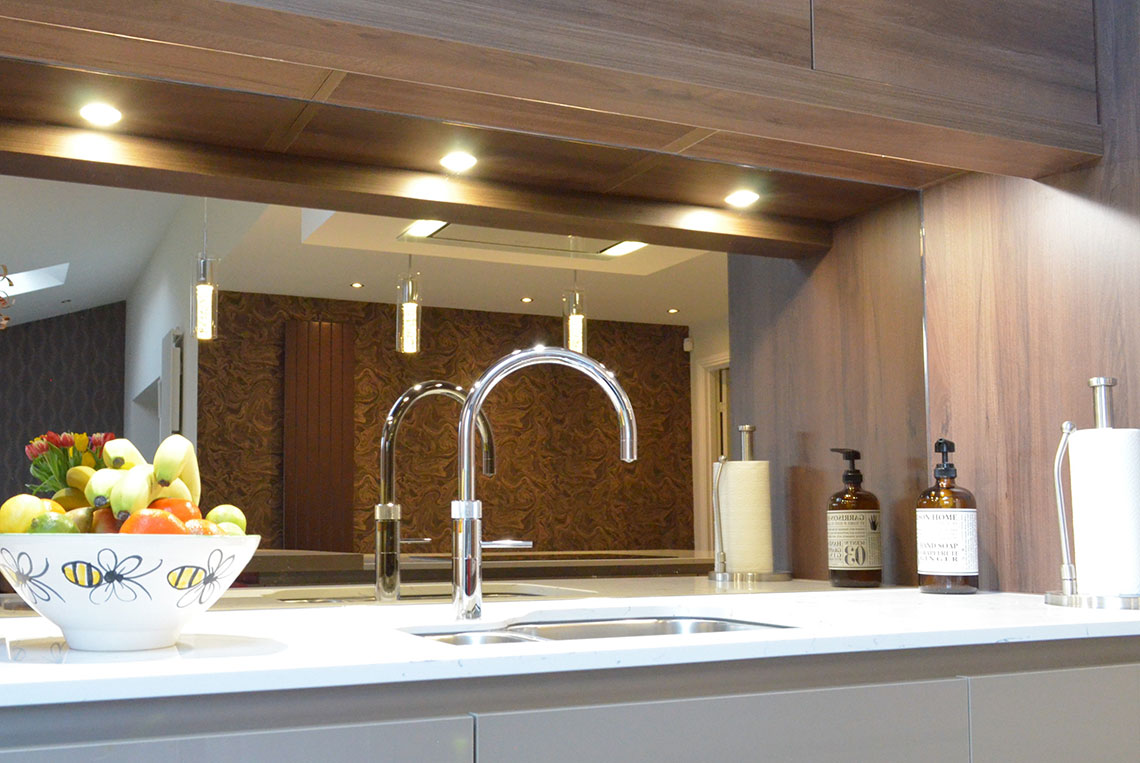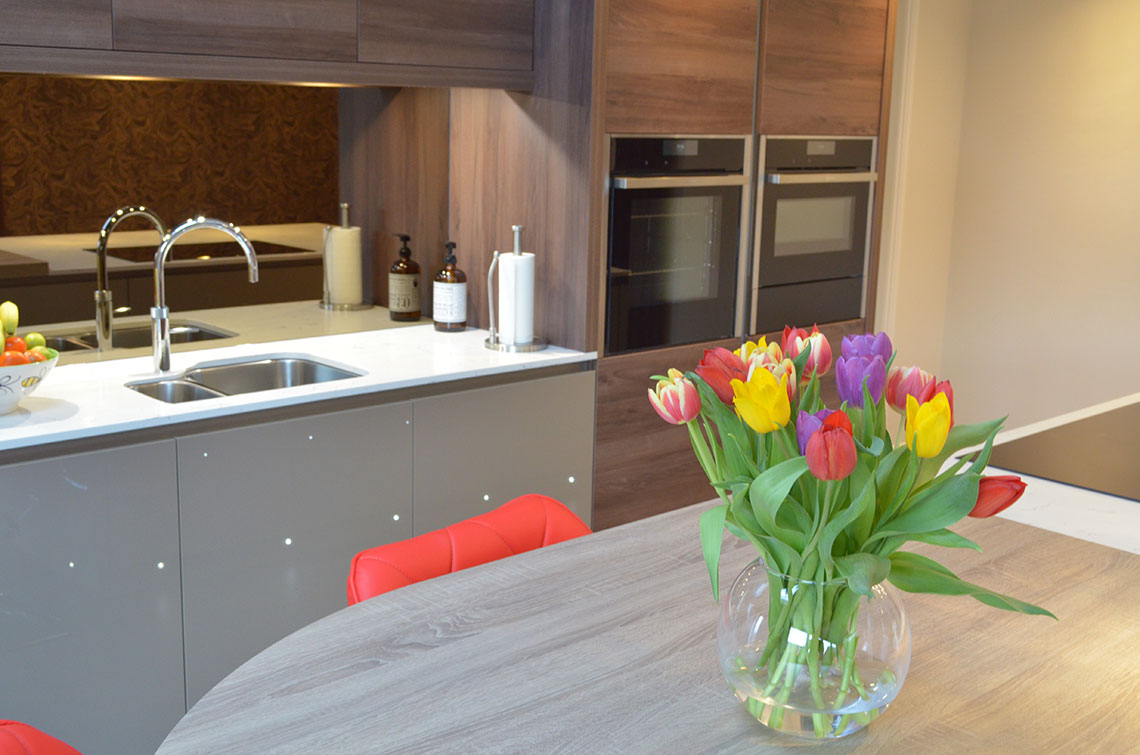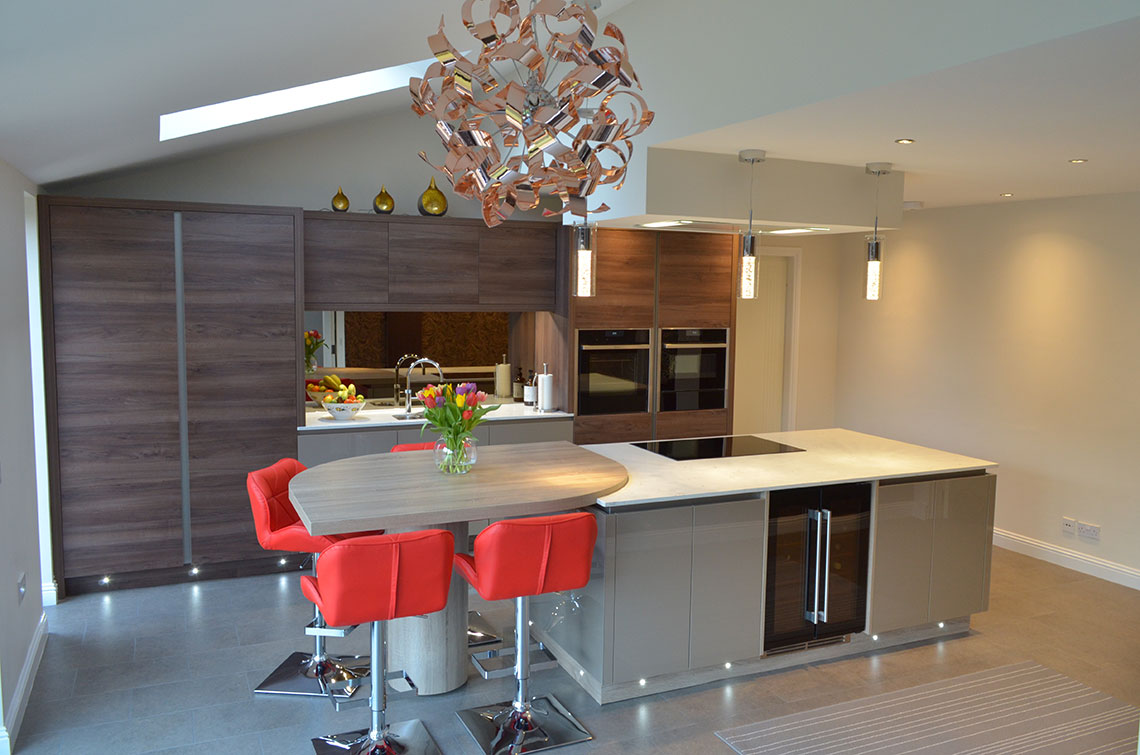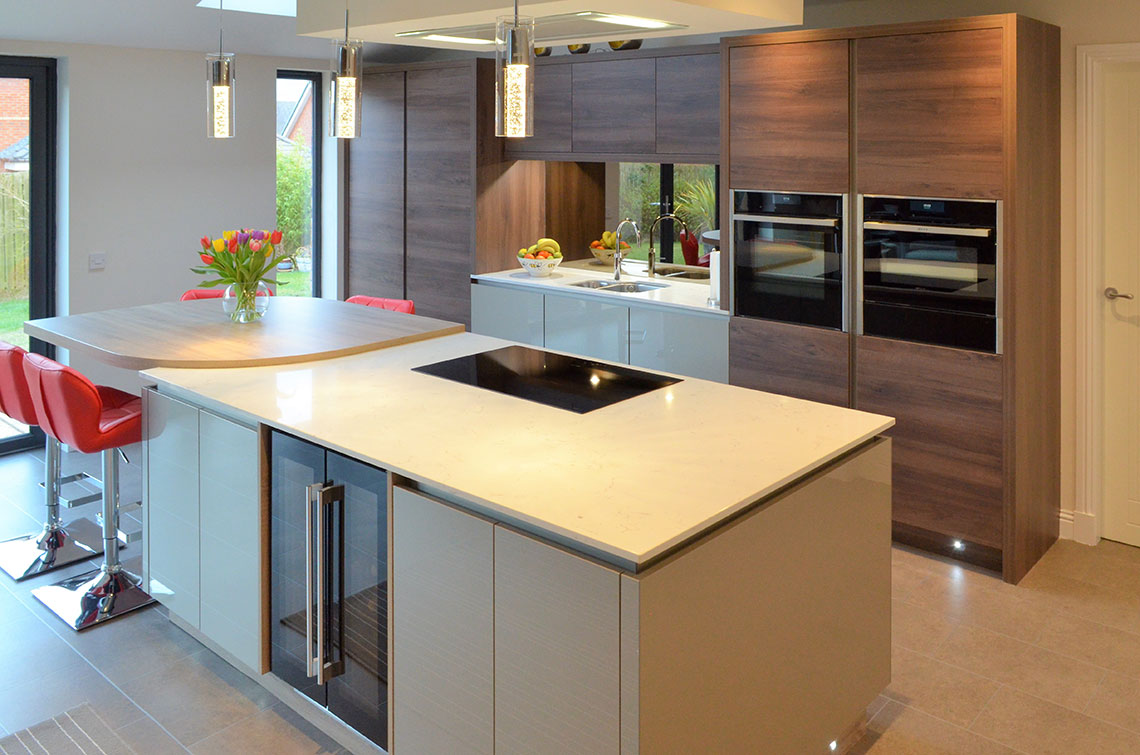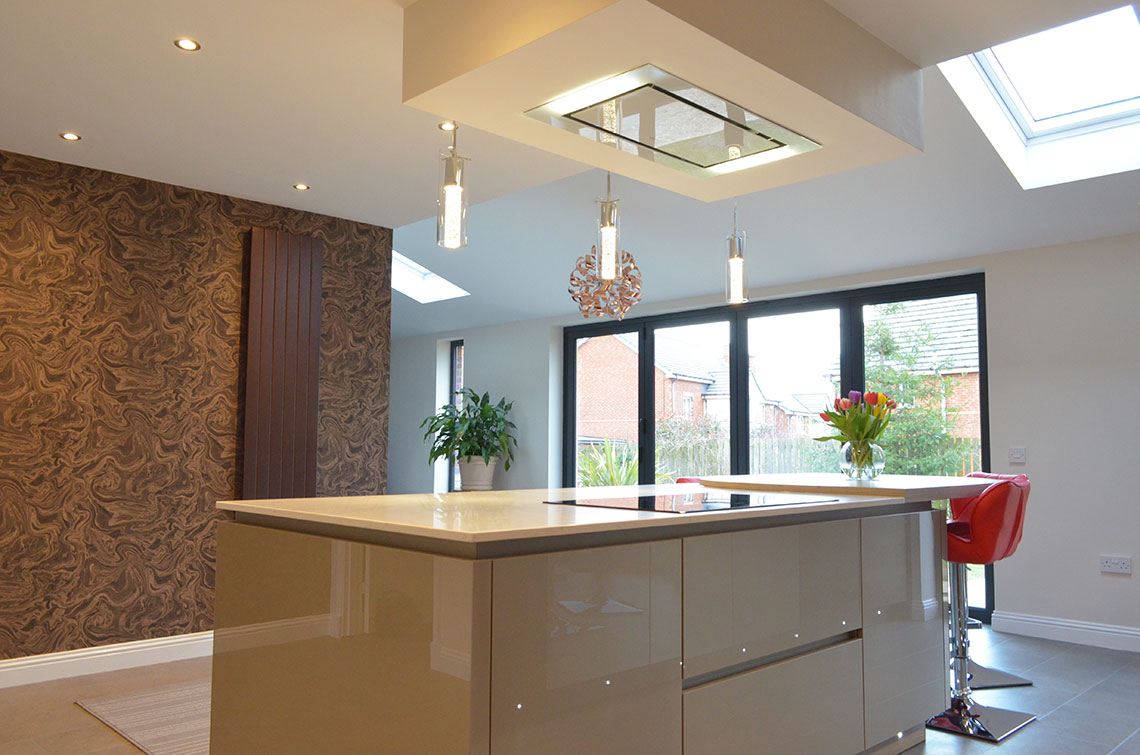 Save To Houzz Ideabook: Houzz
Mr & Mrs Goodwin
Location: Edinburgh
Designer: Carrie Ann Welsh
Collection: Fusion
Finish: Champagne Mirror Gloss, Dark Pacific Walnut and Bardolino Oak
Designer's Notes
Mr and Mrs Goodwin were having an extension added to the back of their house and wanted to create an open plan kitchen, dining and living space where all their friends and family could socialise together.
The couple loved certain parts of the displays in our Stirling showroom, so we decided to combine both to create a quirky design. The Goodwins also liked two different colours of wood so we used Dark Pacific Walnut on the back wall and Bardolino Oak on the island and tear drop table and leg. We used integrated LED lights and plinth lights for an ambient look in the evenings and added a bronze mirror behind the sink to complete the overall look.
The kitchen was fitted to a very high standard by Derek Smith.
Mr and Mrs Goodwin are delighted with the finish of fit and with their brand new kitchen.