<<Prev
Next>>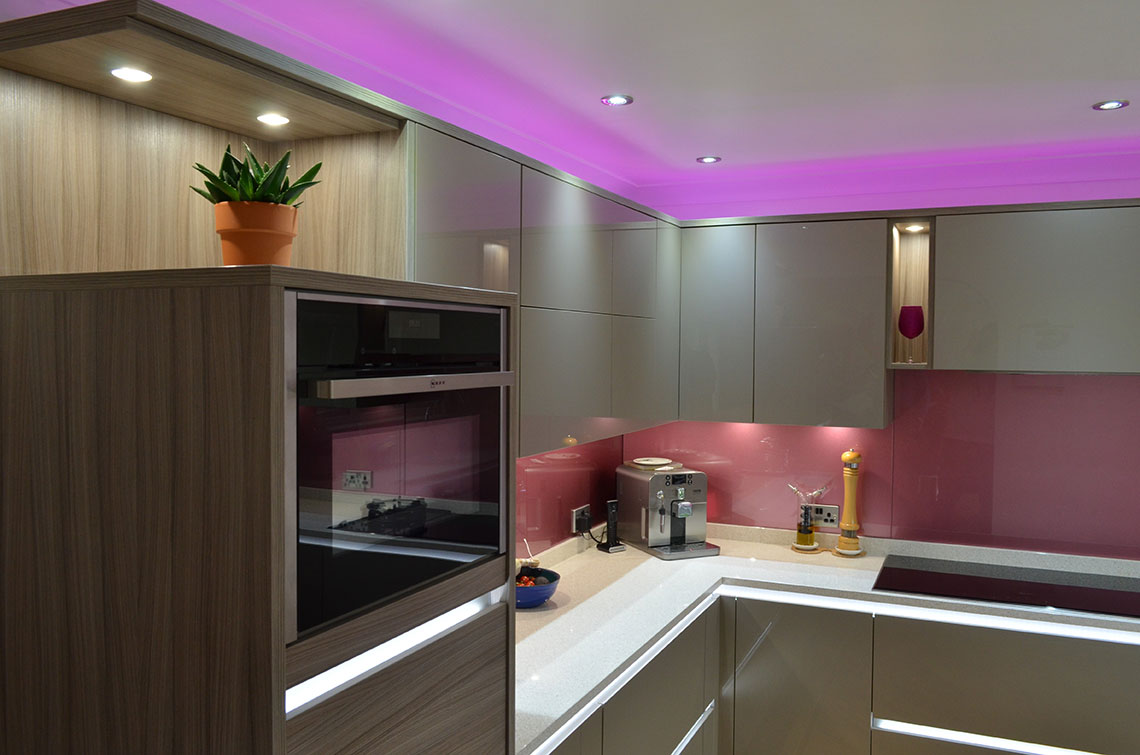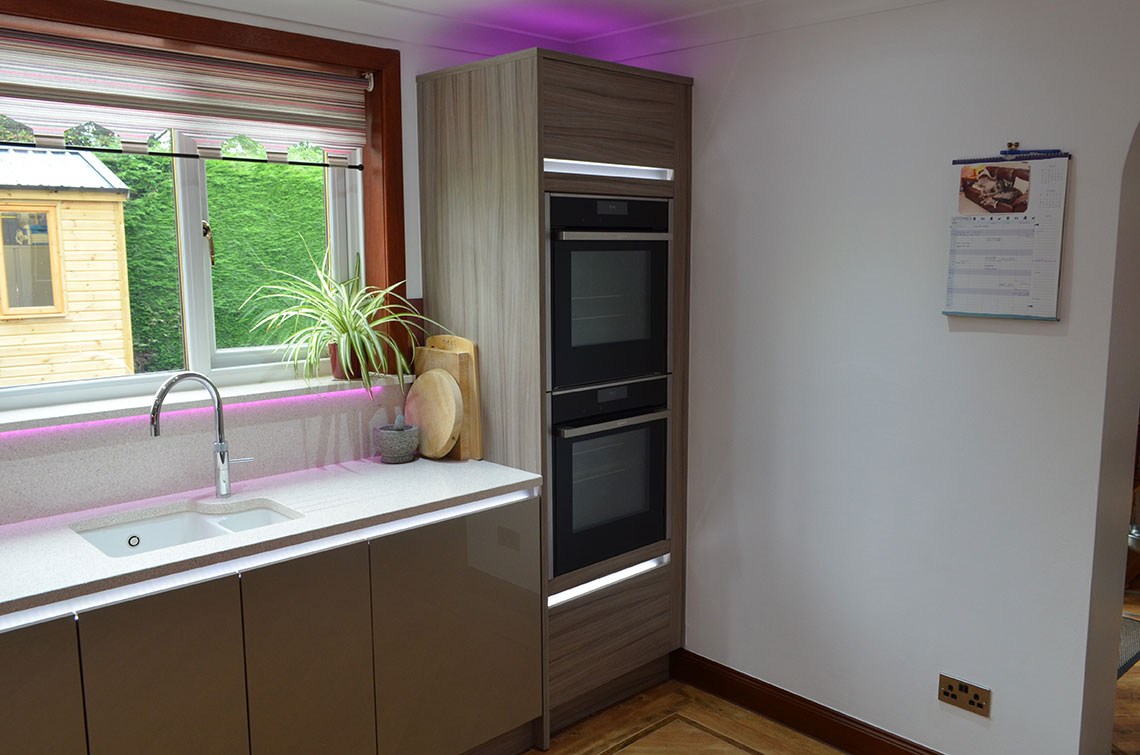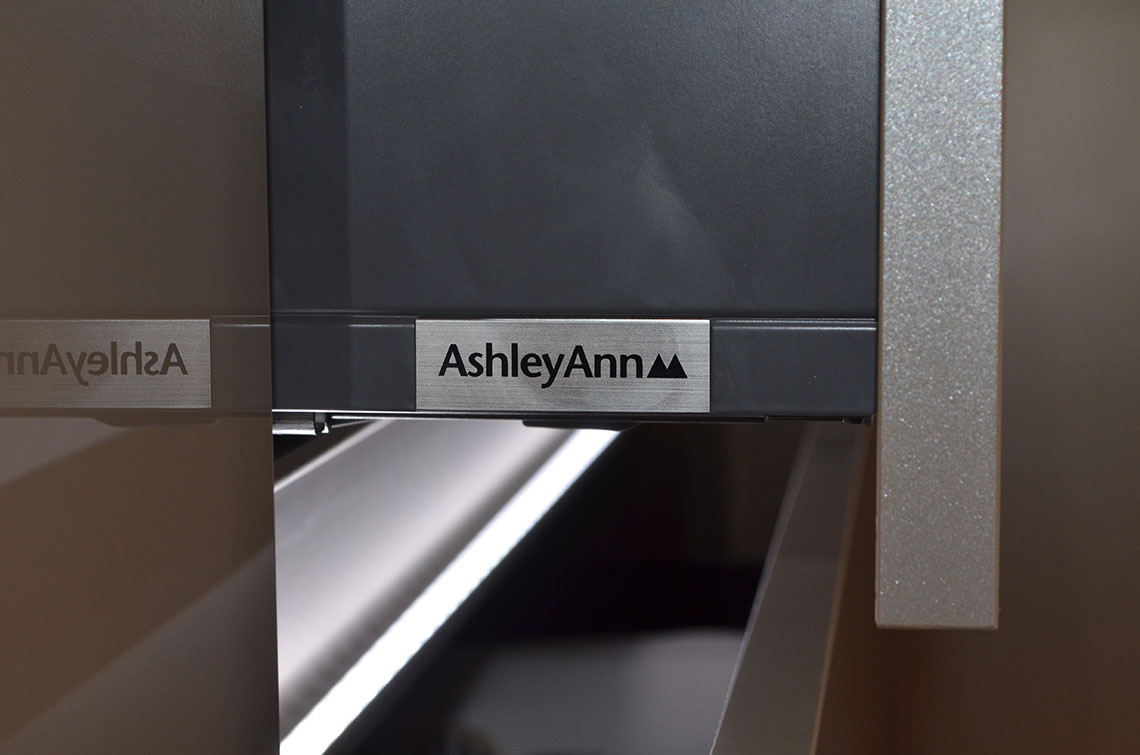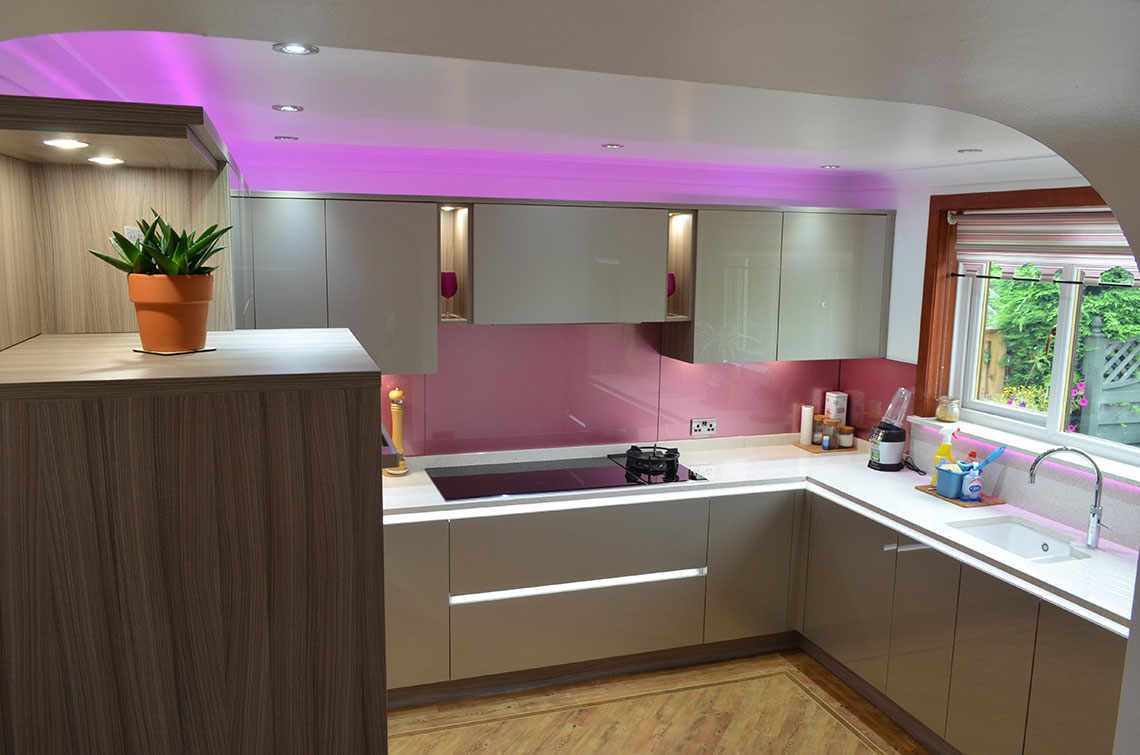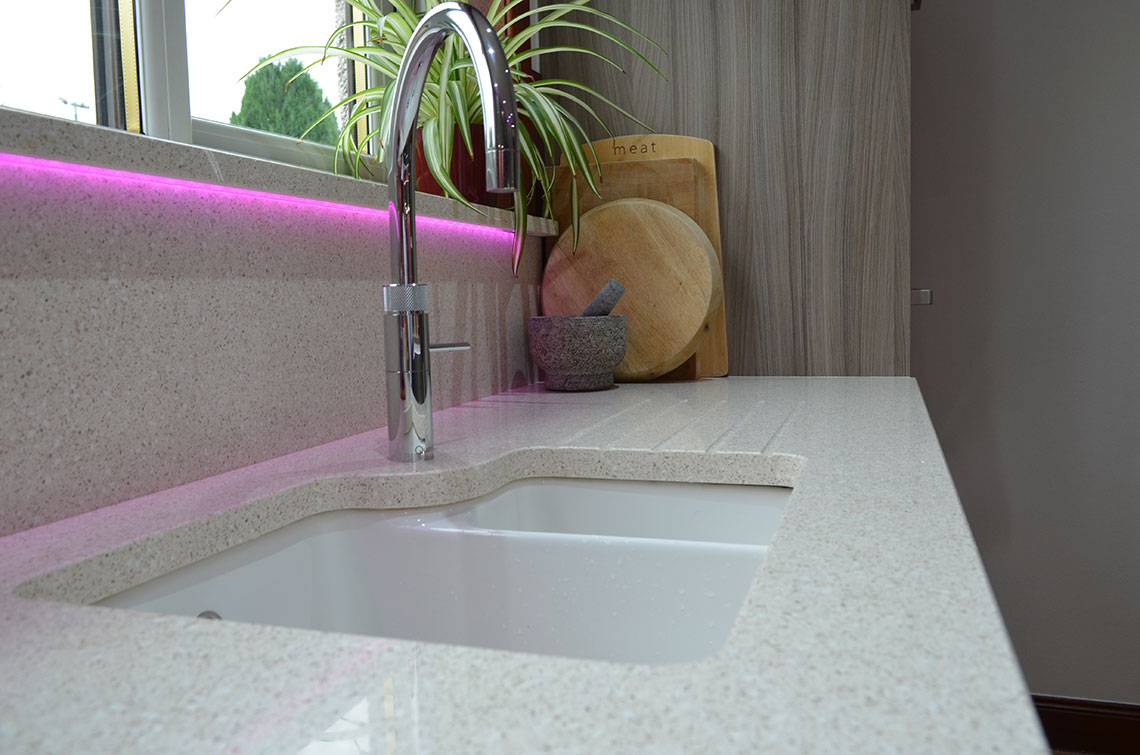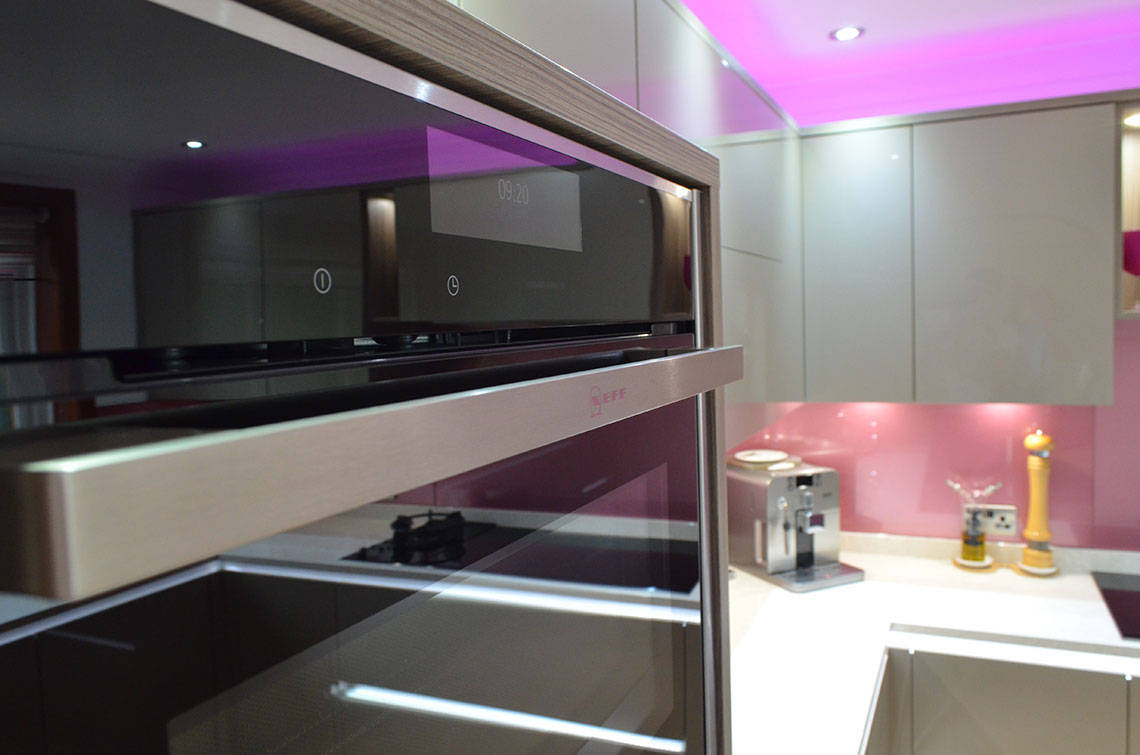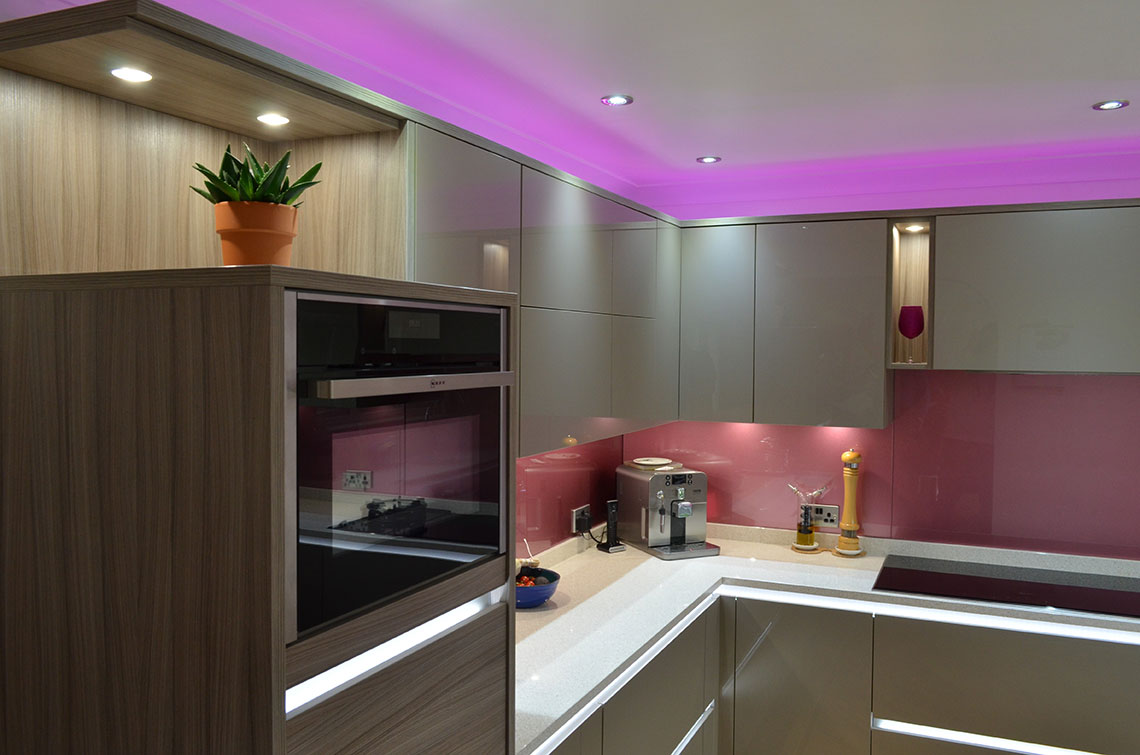 Save To Houzz Ideabook: Houzz
Mr & Mrs Harrop, Stirling
Location: Stirling
Designer: Carrie Ann Welsh
Collection: Fusion
Finish: Ophelia Champagne High Gloss and Matt woodgrain Driftwood
Budget: £32,400
Designer's Notes
I had the pleasure in helping Mr and Mrs Harrop when they came into our showroom looking for a more modern kitchen. They both had very different ideas about what they liked, however, came to decide upon our Fusion Linear range – Ophelia Champagne high gloss and Driftwood doors. The worktops selected are part of Silestone's Eco range – Luna.
Appliances are all Neff. It took a while to decide on glass colour but the pink metallic matches Mrs Harrop's personality perfectly! Mr Harrop liked our touch drawers and servodrive electric wall cabinets so these have also been included. Lighting was a big part of this kitchen design. As you can see, we have used our new LED inline lights within the handles as well as additional colour changing lights above the units.
The fitting was carried out by Paul Harris Joiners. They recycled the old kitchen by re-fitting it within Mr Harrop's workshop outside. He was delighted.
Mr and Mrs Harrop love their new kitchen and they have enjoyed throwing a party or two already. This kitchen is perfect for them.