<<Prev
Next>>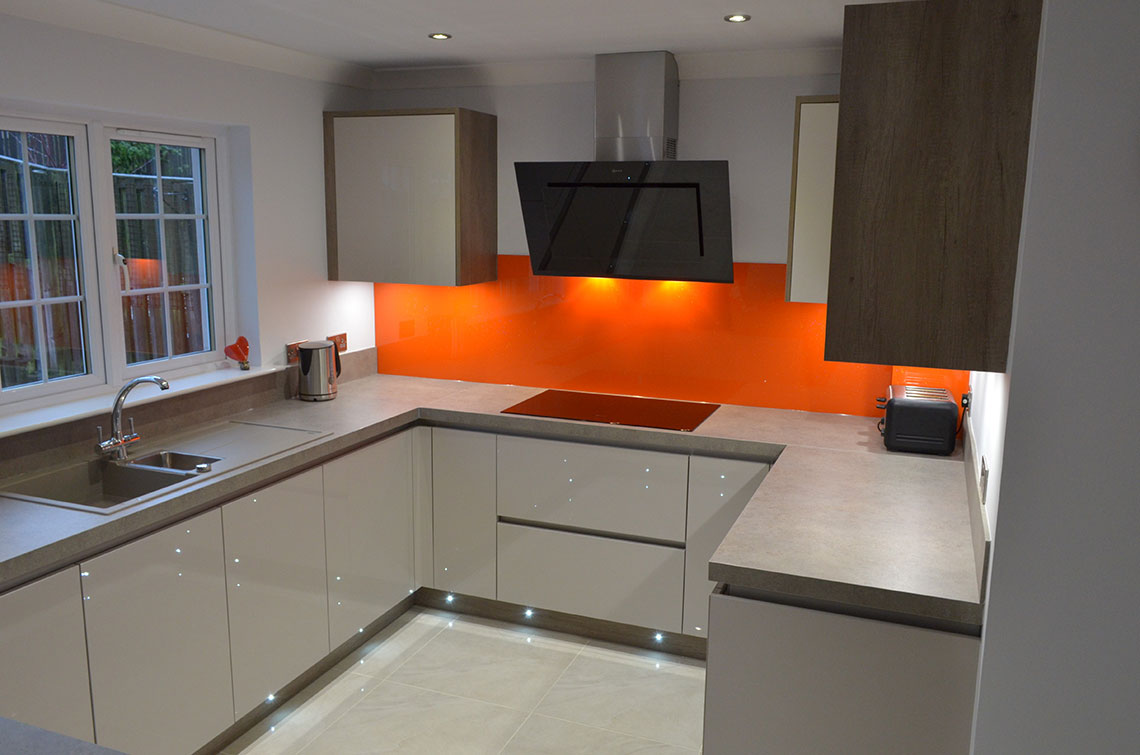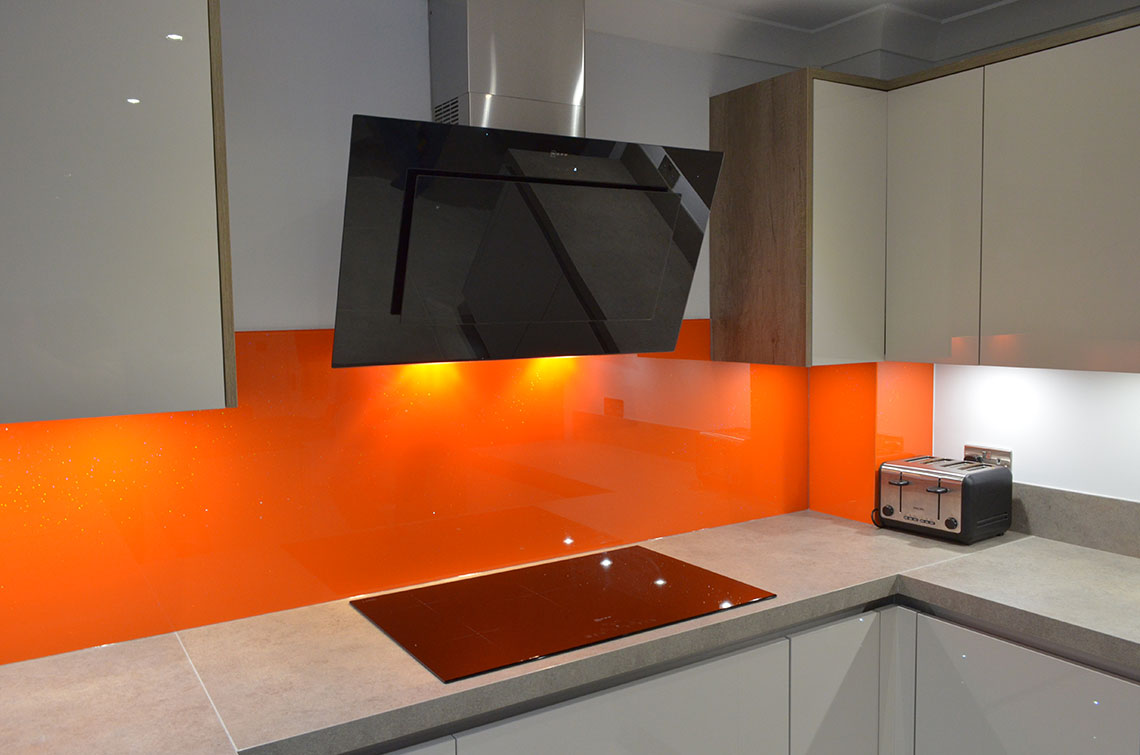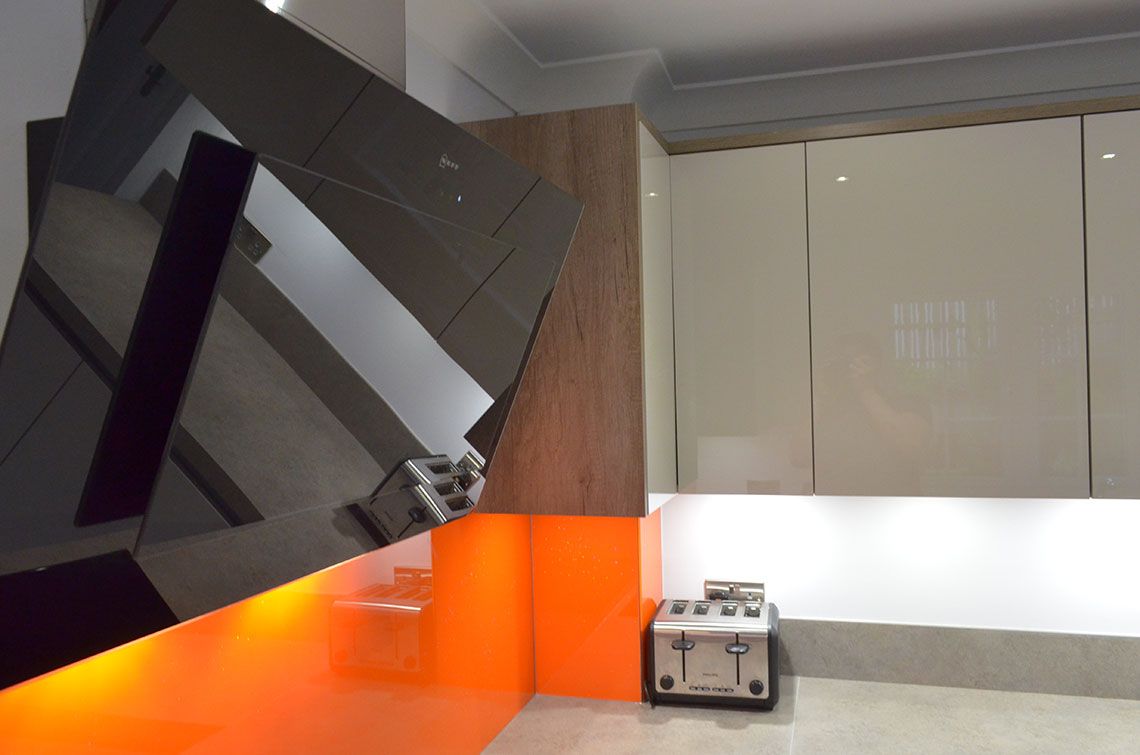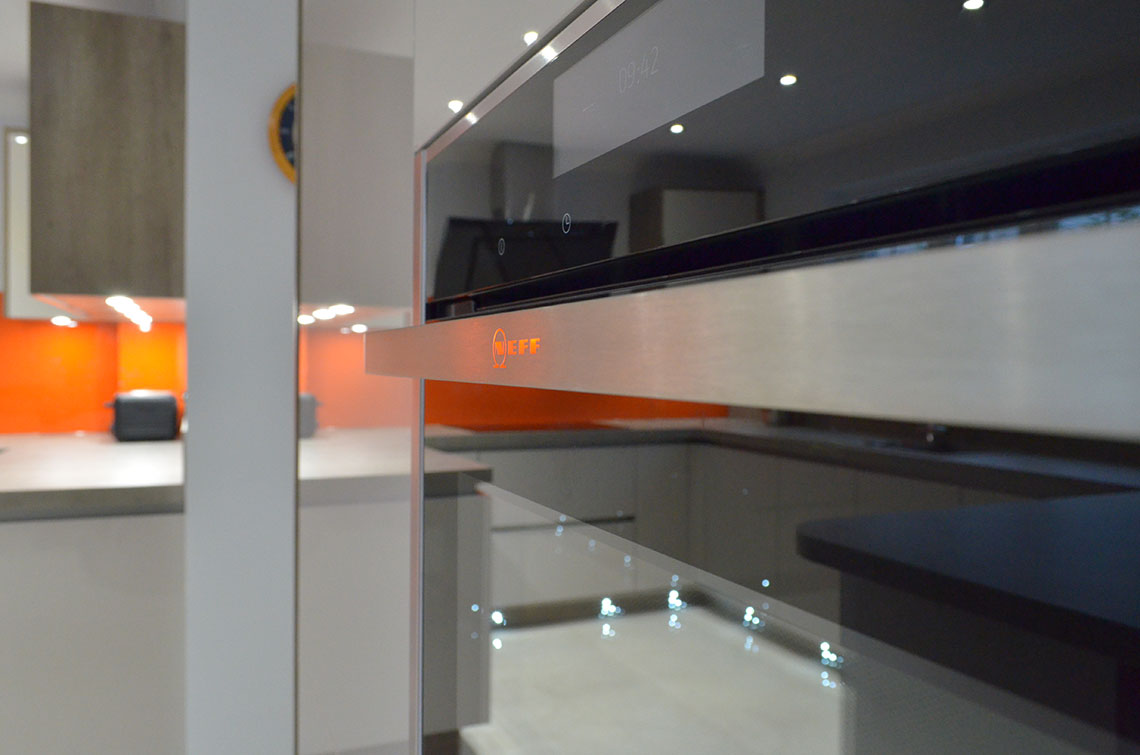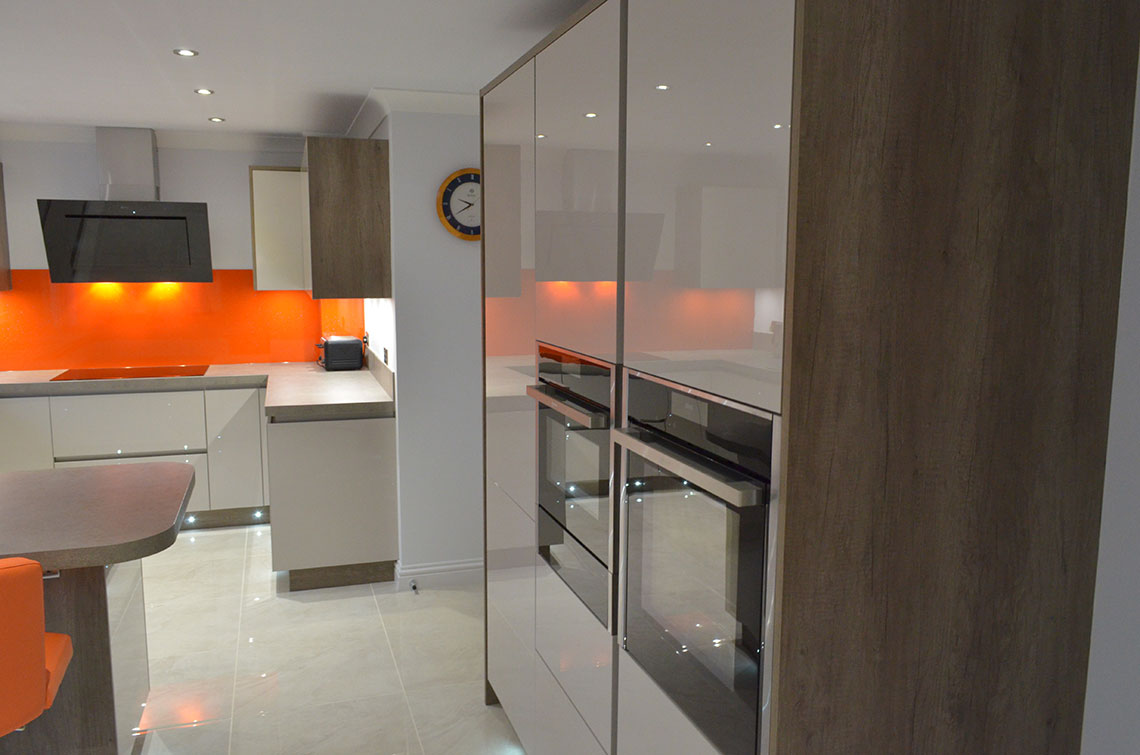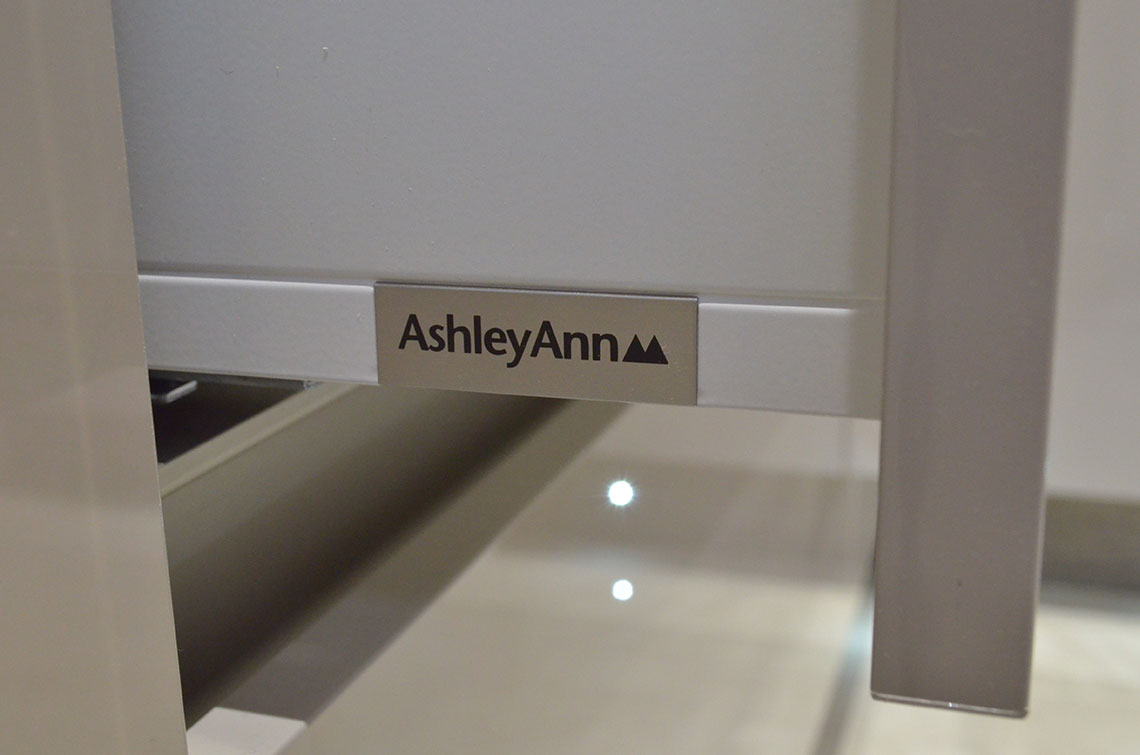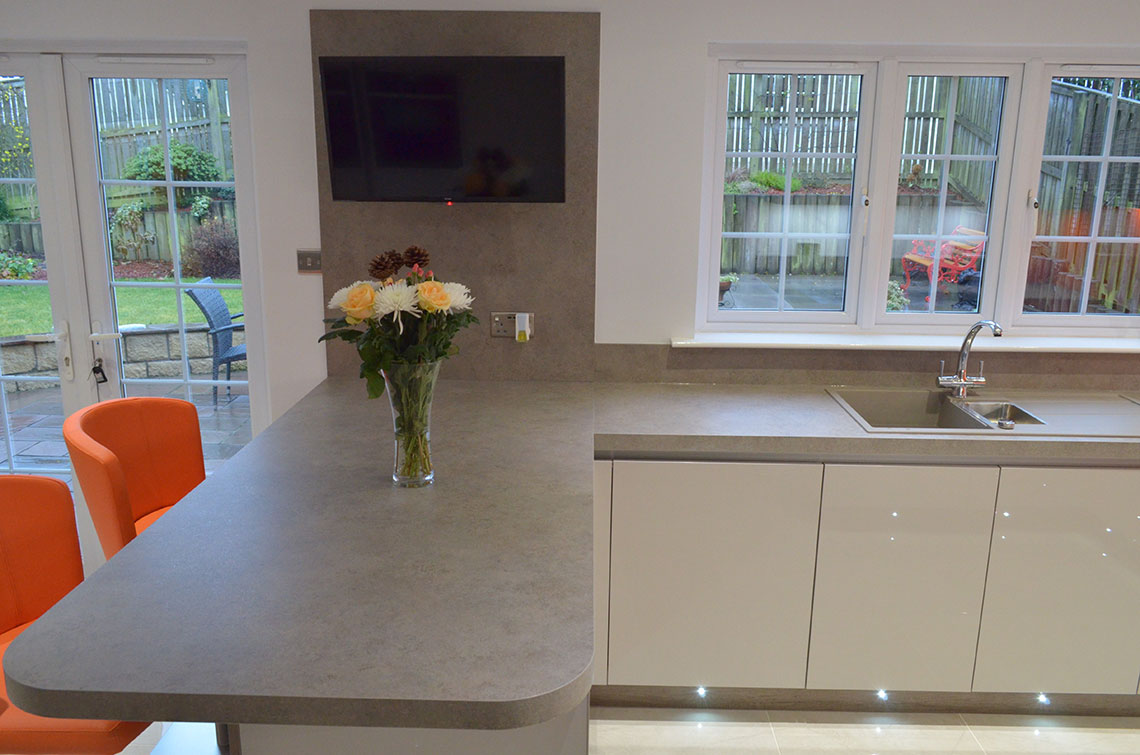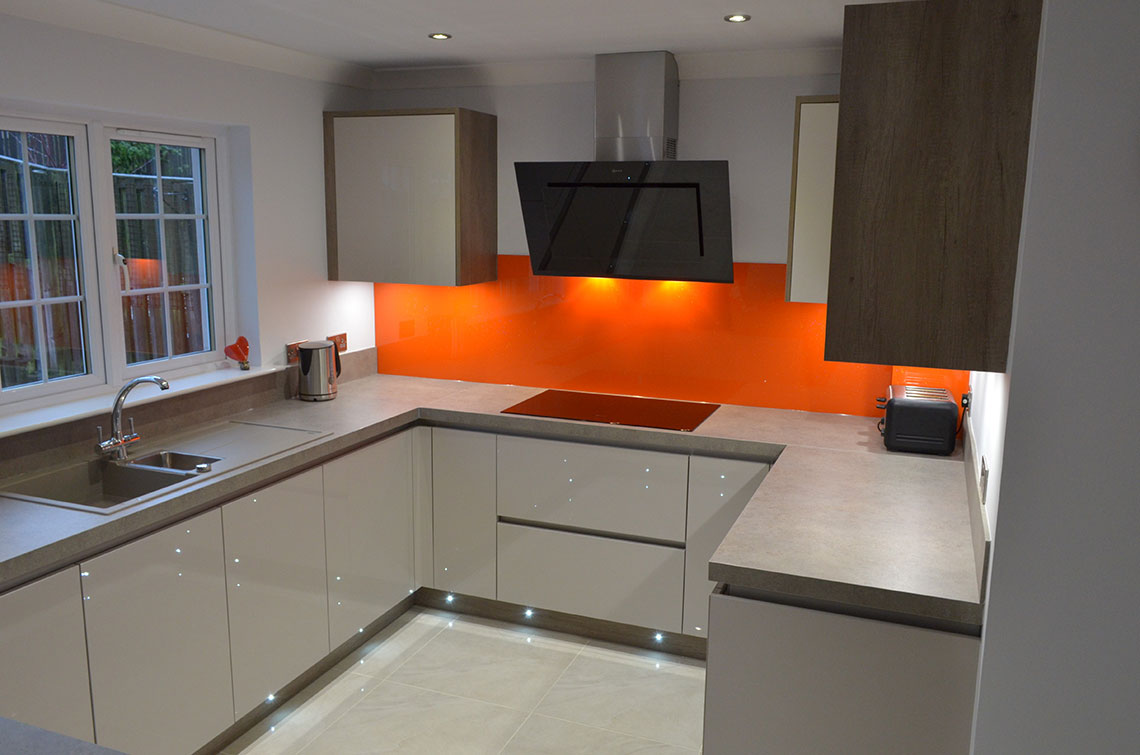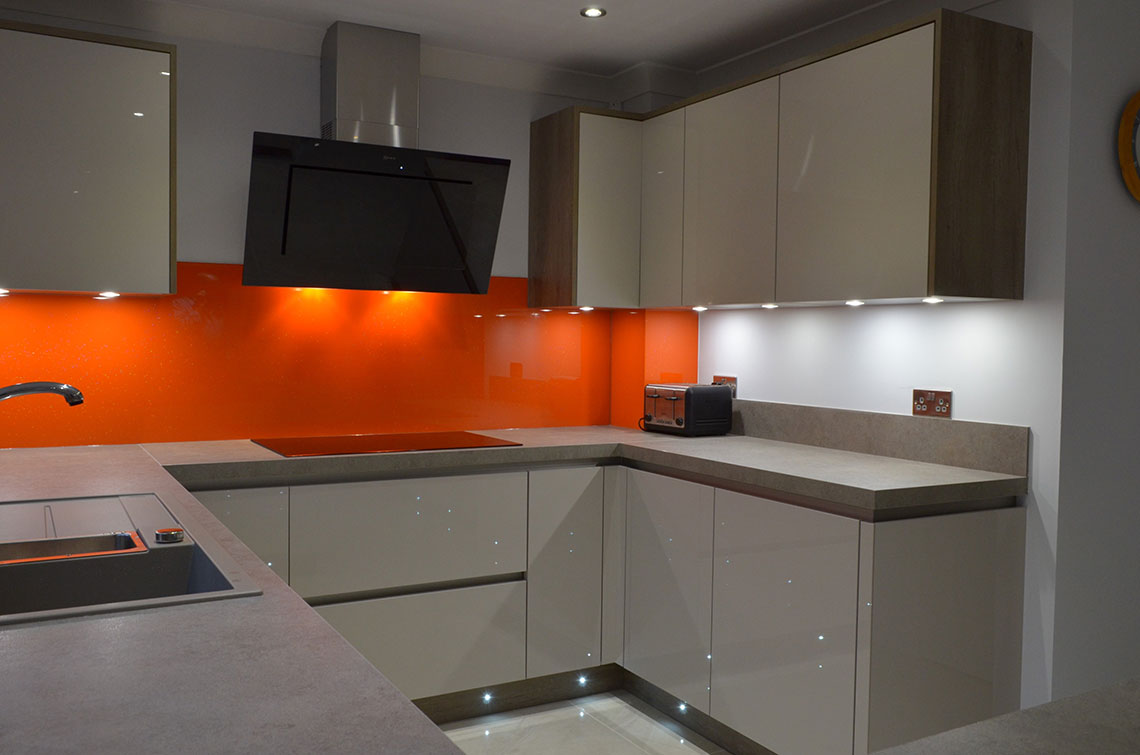 Save To Houzz Ideabook: Houzz
Mr & Mrs Hubbard, Stirling
Location: Whins of Milton, Stirling
Designer: Carrie Ann Welsh
Collection: Fusion
Finish: Cashmere Mirror Gloss doors, Nebraska Oak interior/surrounds
Designer's Notes
Mr and Mrs Hubbard were looking to open up their kitchen area to create a more sociable space as they spend a lot of time in the kitchen. We decided a tall bank to house appliances would instantly open up the space and also create more worktop area at the same time.
The couple wanted a more grown-up kitchen and this is what we have achieved, however, still kept their personality by adding a splash of colour with the rainbow sparkle glass and stools.
Paul Harris Joinery completed the fit and left a fantastic job as usual!