<<Prev
Next>>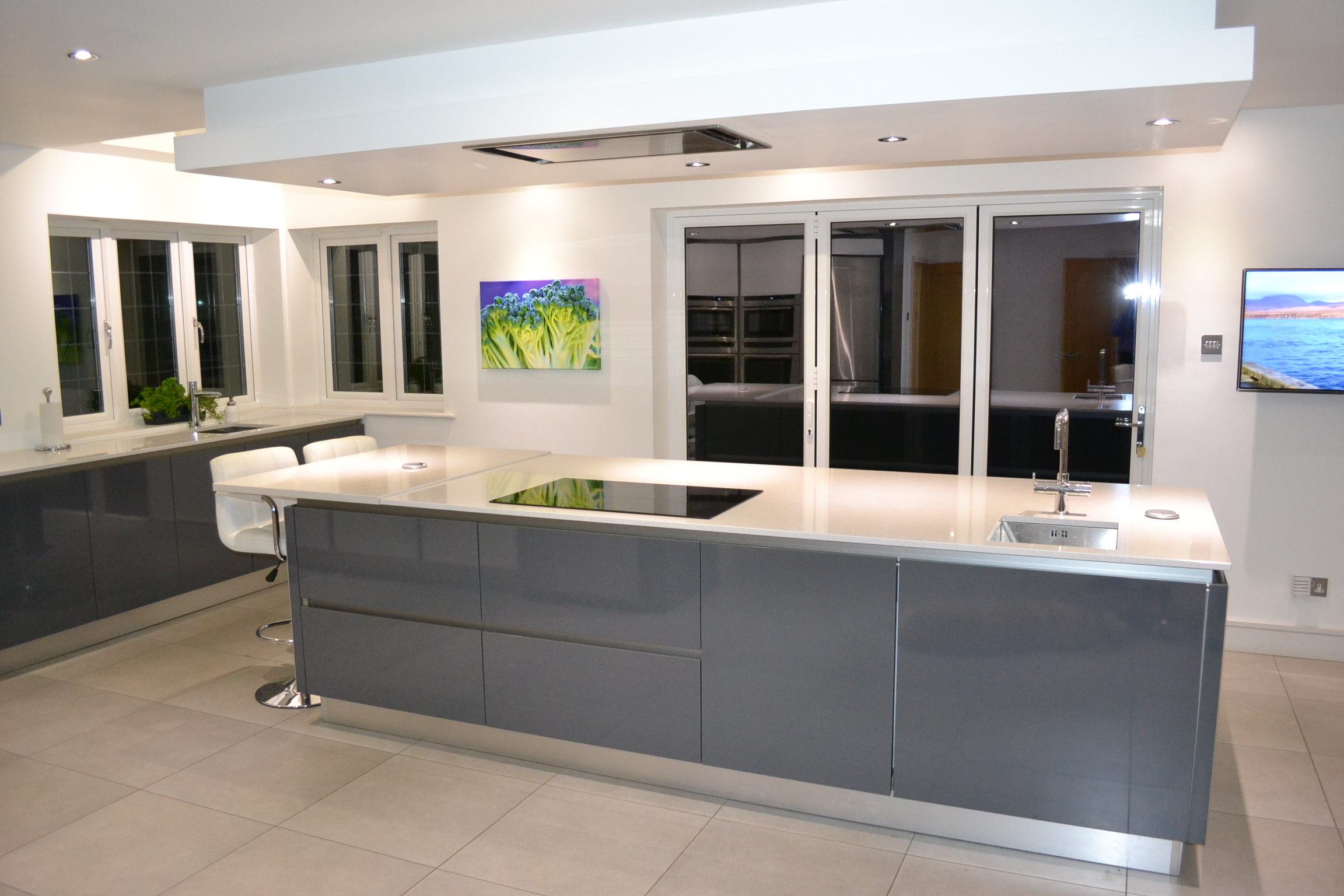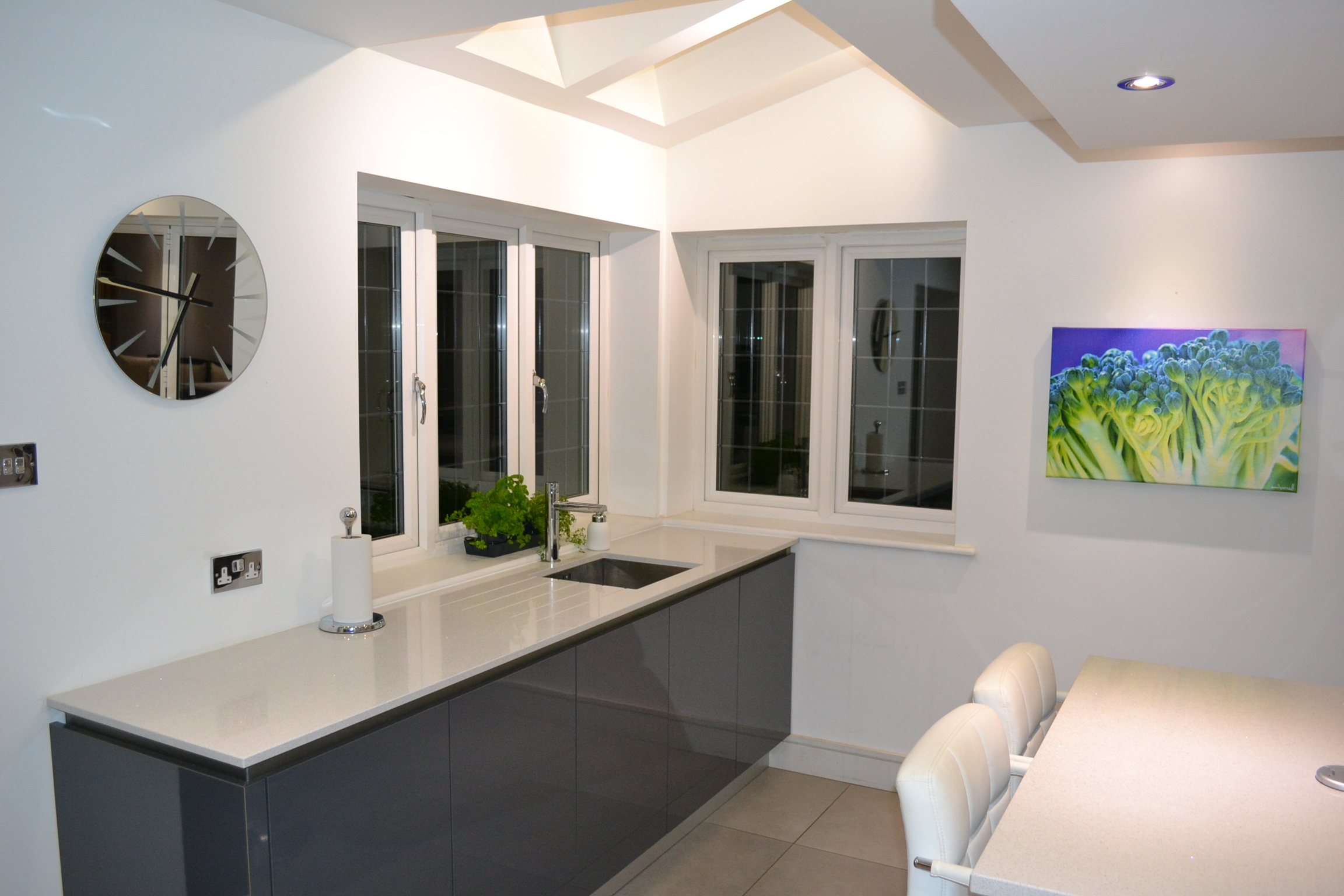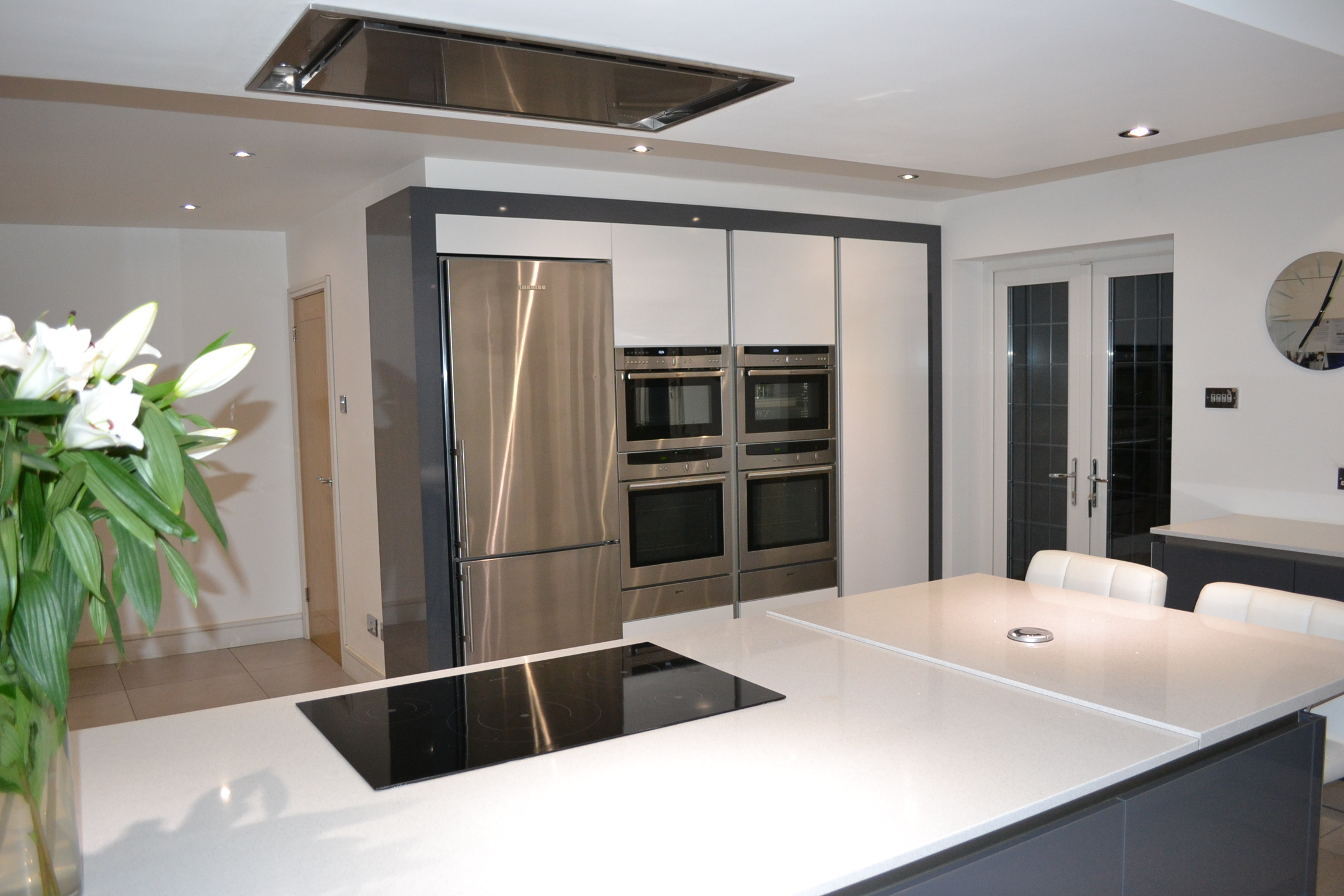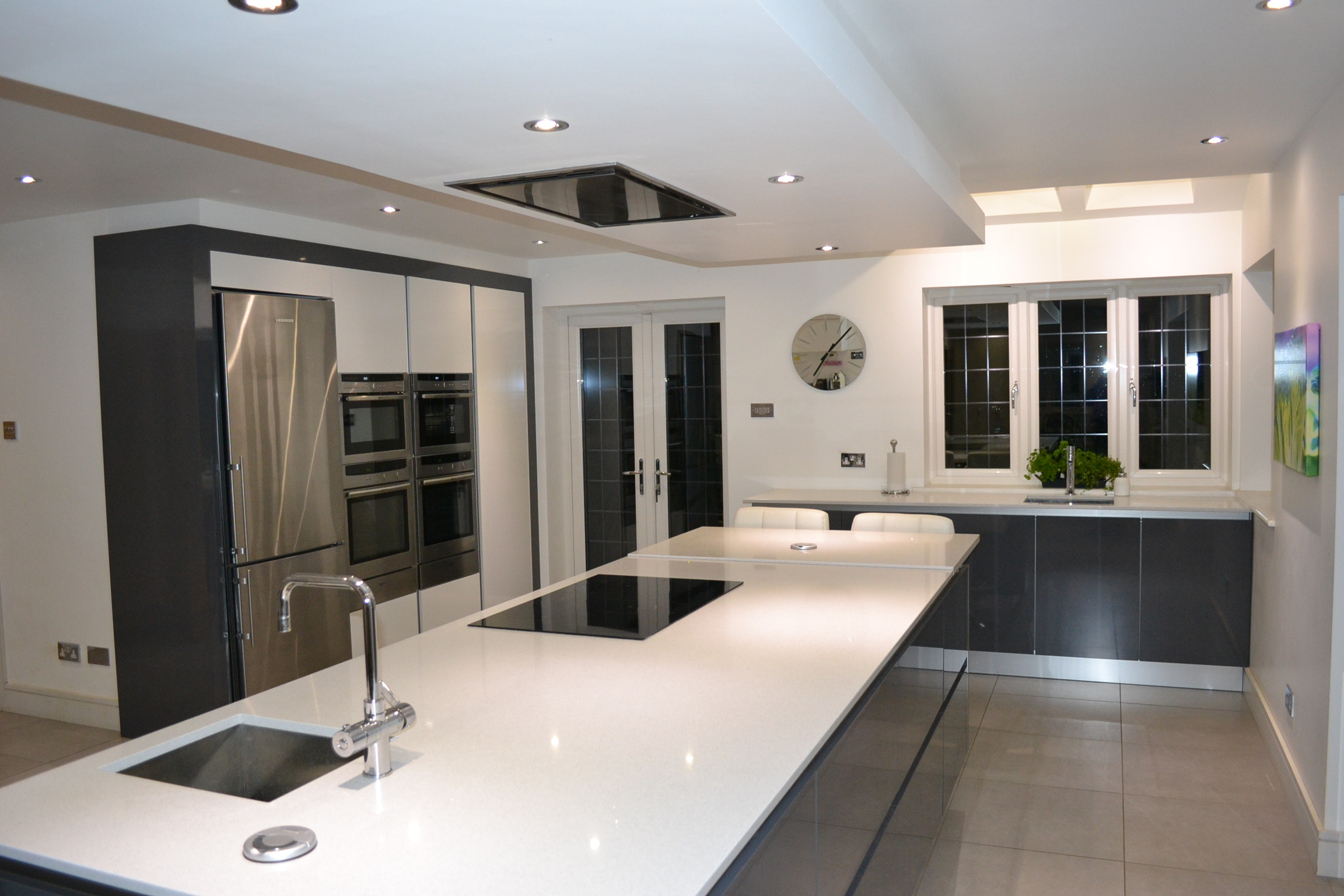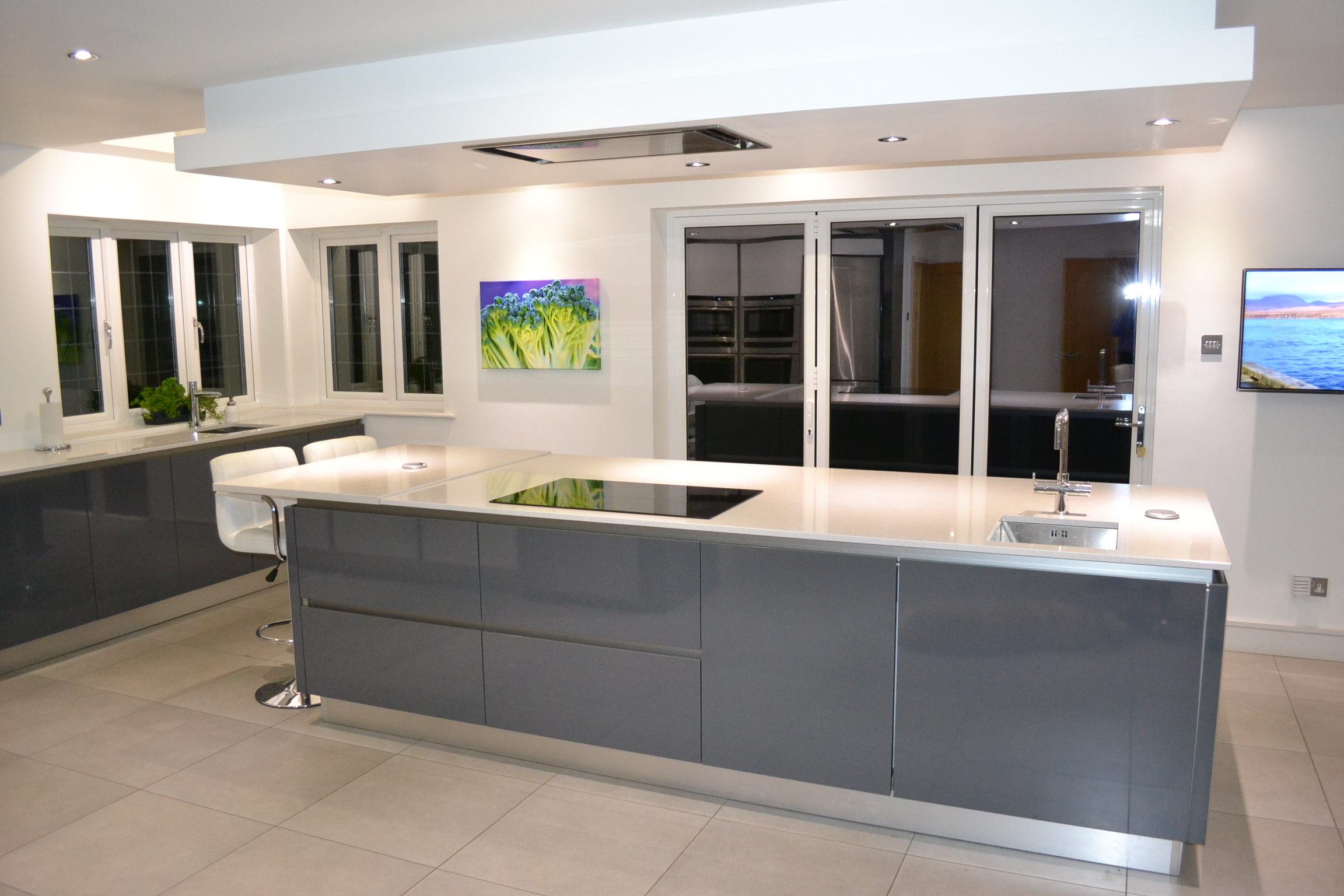 Save To Houzz Ideabook: Houzz
Mr & Mrs Judd, Leatherhead
Location: Leatherhead
Designer: Kelly Davidson
Collection: Fusion
Finish: Gloss White and Storm
Budget: £27,600
Designer's Notes
The client discovered Ashley Ann whilst working in Caithness and was impressed with the standard of the brand. Although the client lives in Surrey, this did not put the client off, as he knew that Ashley Ann would be able to deliver with the design, product and value.
The client wanted a sleek, smooth lined kitchen with the island being the feature of the kitchen. There were certain features that the client liked, ie. the ceiling extractor, bank of units with ovens and pop up sockets in the island.
The client also had appliances that were free-standing and wanted them included in the kitchen but still to have the fitted look.
The end result is one of modern, sleek simplicity at its best and certainly has the wow factor!
The client was impressed with Ashley Ann and even commented on how fantastic it was to see the Managing Director/Operations Director of a company as large, taking an interest in the kitchen and was delighted that he got to see how the kitchen was made with a small tour around the factory.