<<Prev
Next>>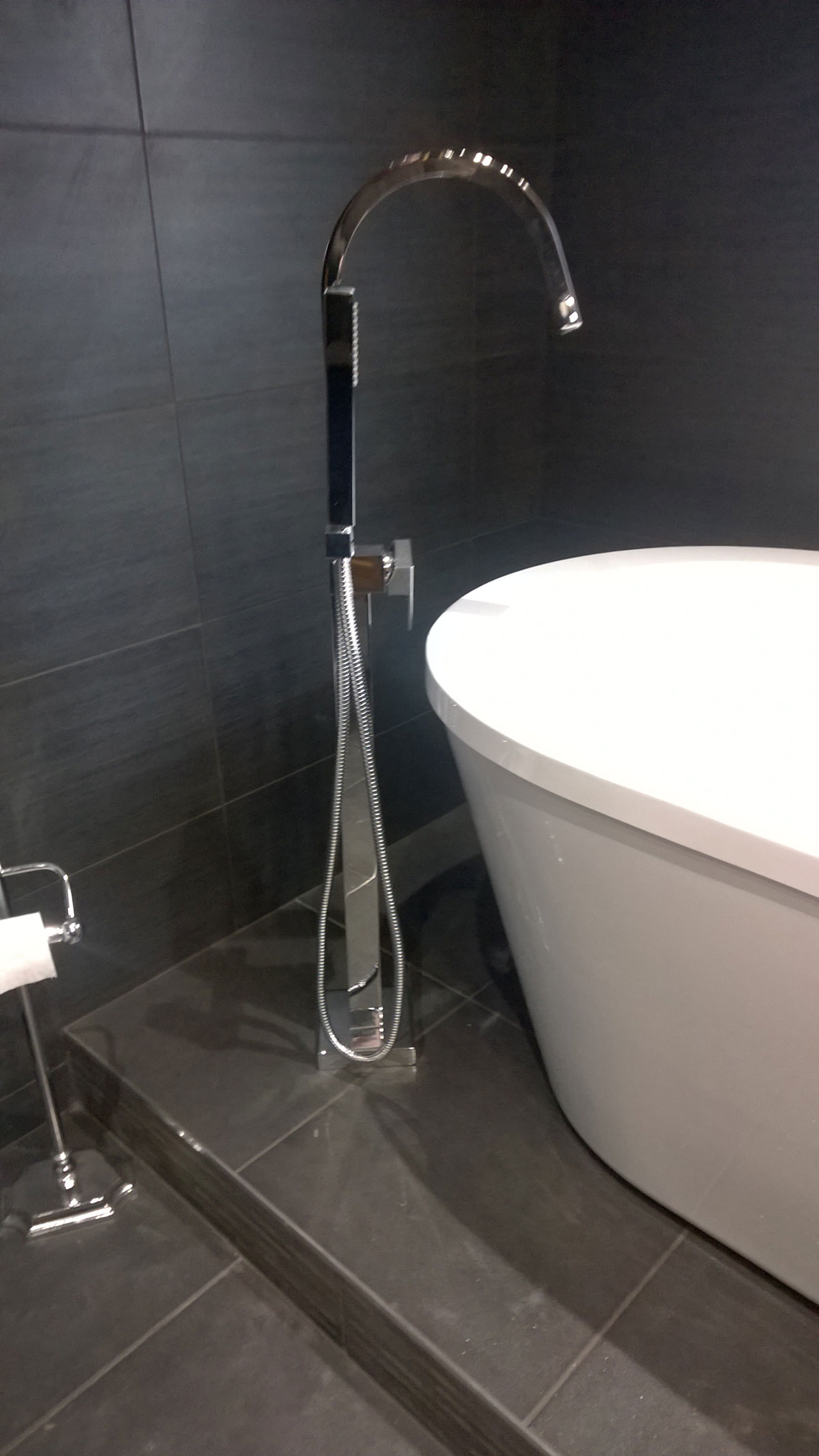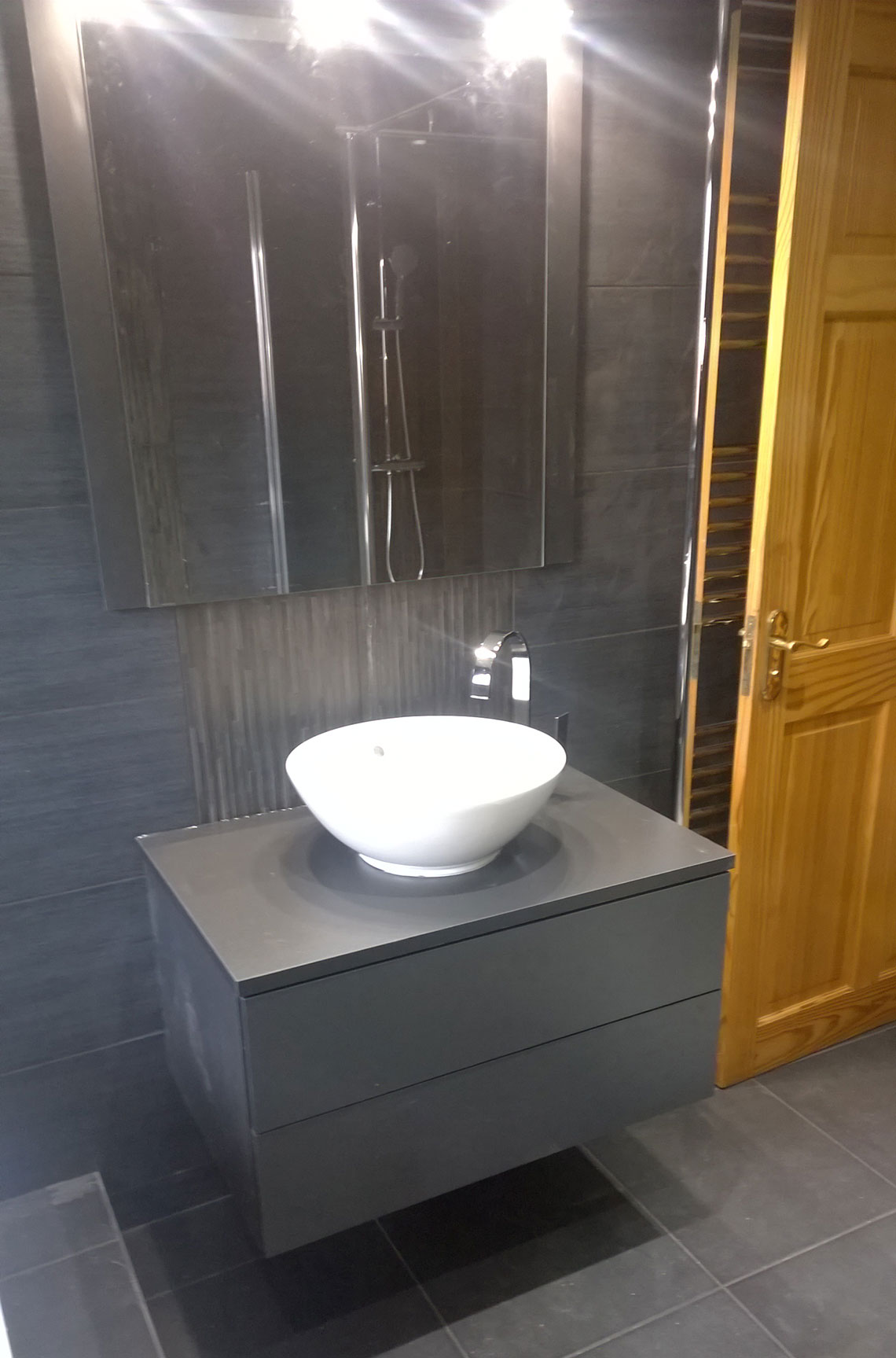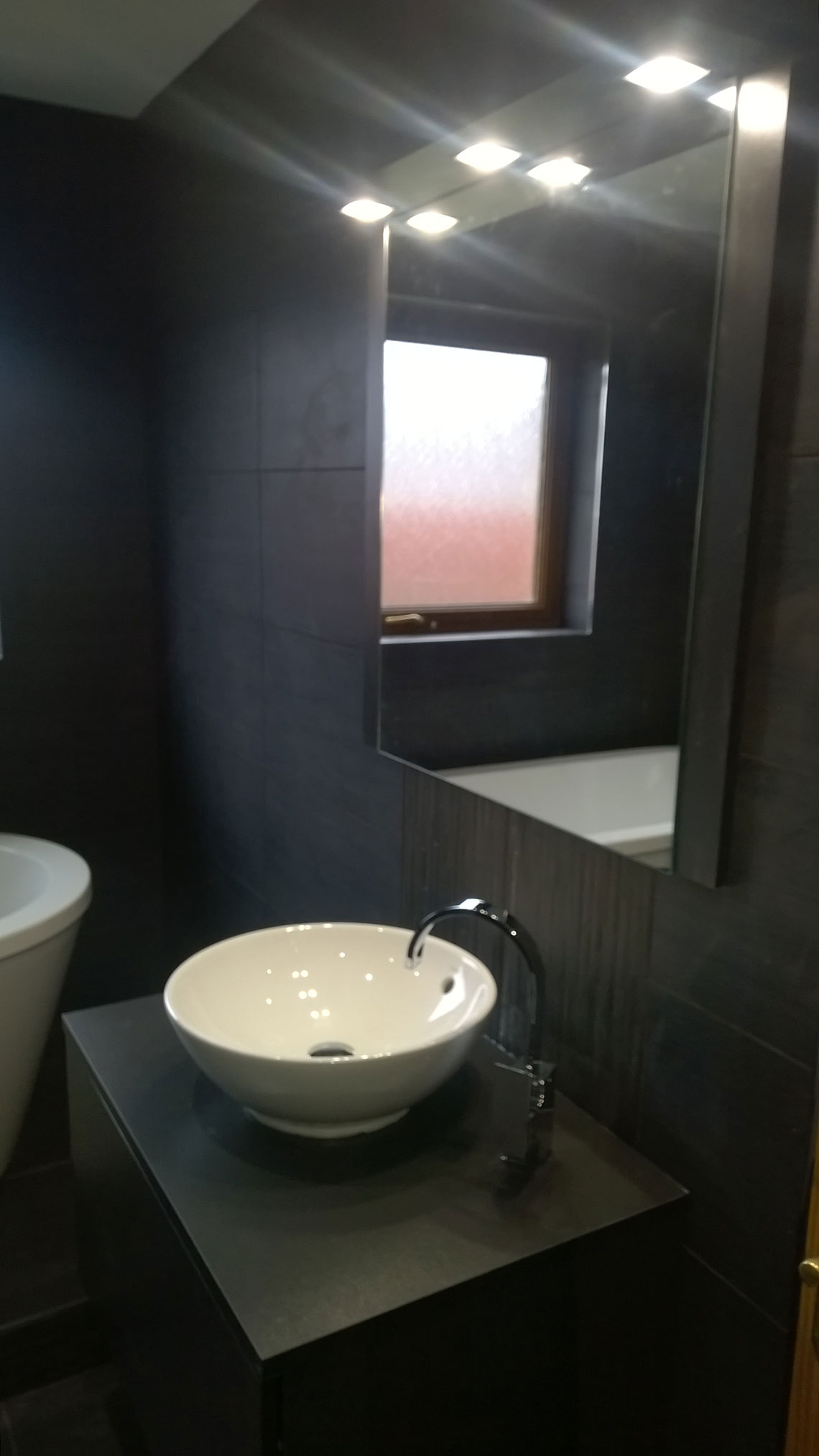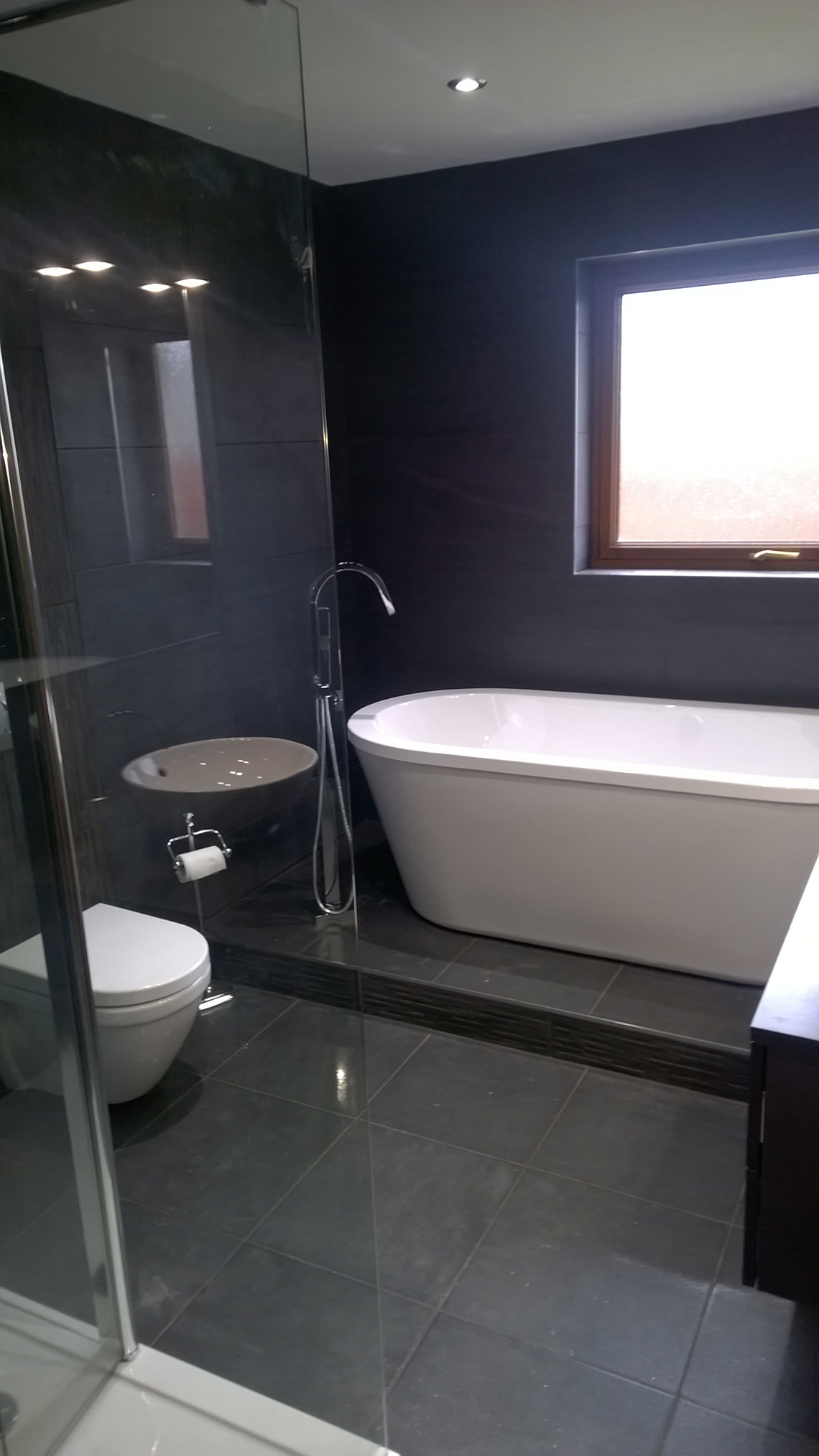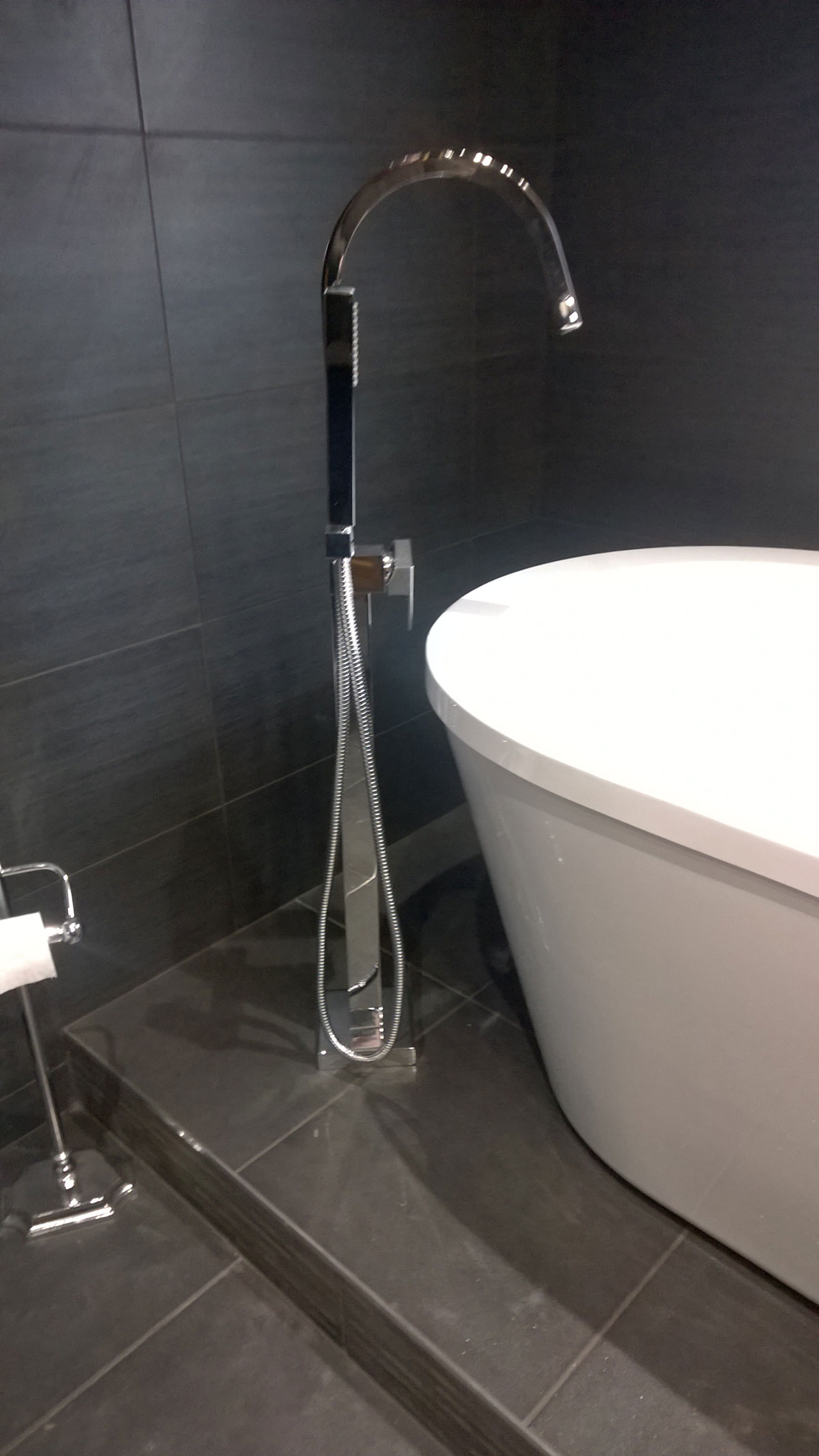 Save To Houzz Ideabook: Houzz
Mr & Mrs Mackenzie, Thurso
Location: Thurso
Collection: Bathrooms
Finish: Graphite
Budget: £11,340
Designer's Notes
Mr and Mrs Mackenzie's hadn't had a makeover since their house was first built and was in need of a bit of modernisation. The was regularly used by visitors and their young daughter.
Mr and Mrs Mackenzie were very specific on the colour scheme they wanted to use, which was black and white. Black and white is a tricky colour combination to work with, as too much of a dark colour can sometimes make a room look much smaller and feel cold. To mitigate this we incorporated different textured tiles with feature strips, a raised platform for the bath and wall-hung pan and basin. A large mirror above the sink helped to add the much-needed light to the room and reflected the space to help the room look bigger.
These things combined provided a feeling of space and gave the room a sleek, modern finish.
The freestanding bath with floor mounted tap was the feature of the room. We mimicked this idea with the sit-on sink and tap for the sink. These simple design features added to the overall finish that the Mackenzie's were looking for.
The room is easy to maintain with everything being so accessible and easy to clean.