<<Prev
Next>>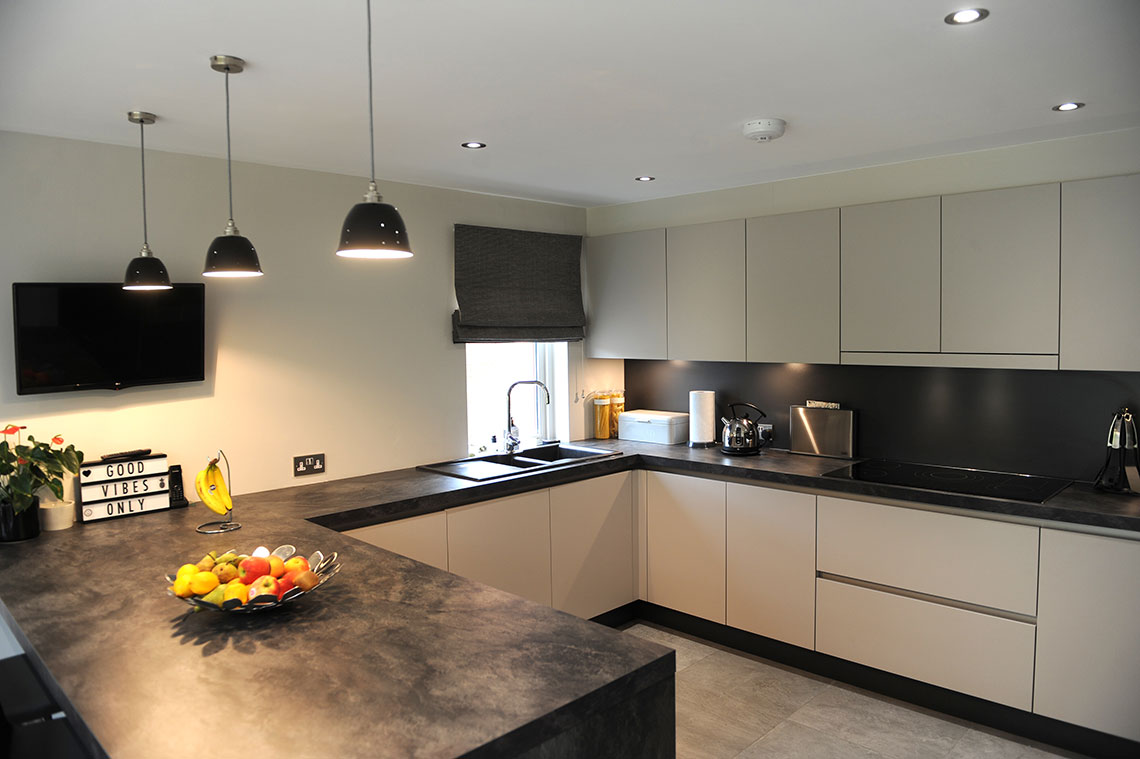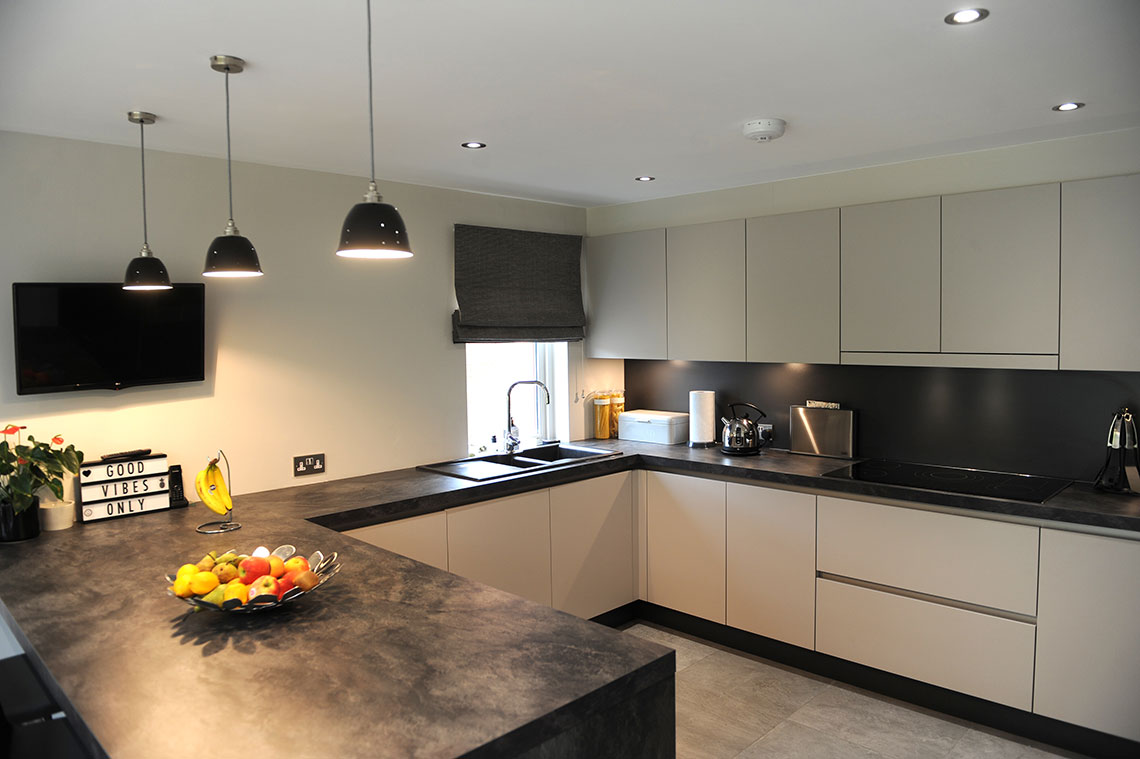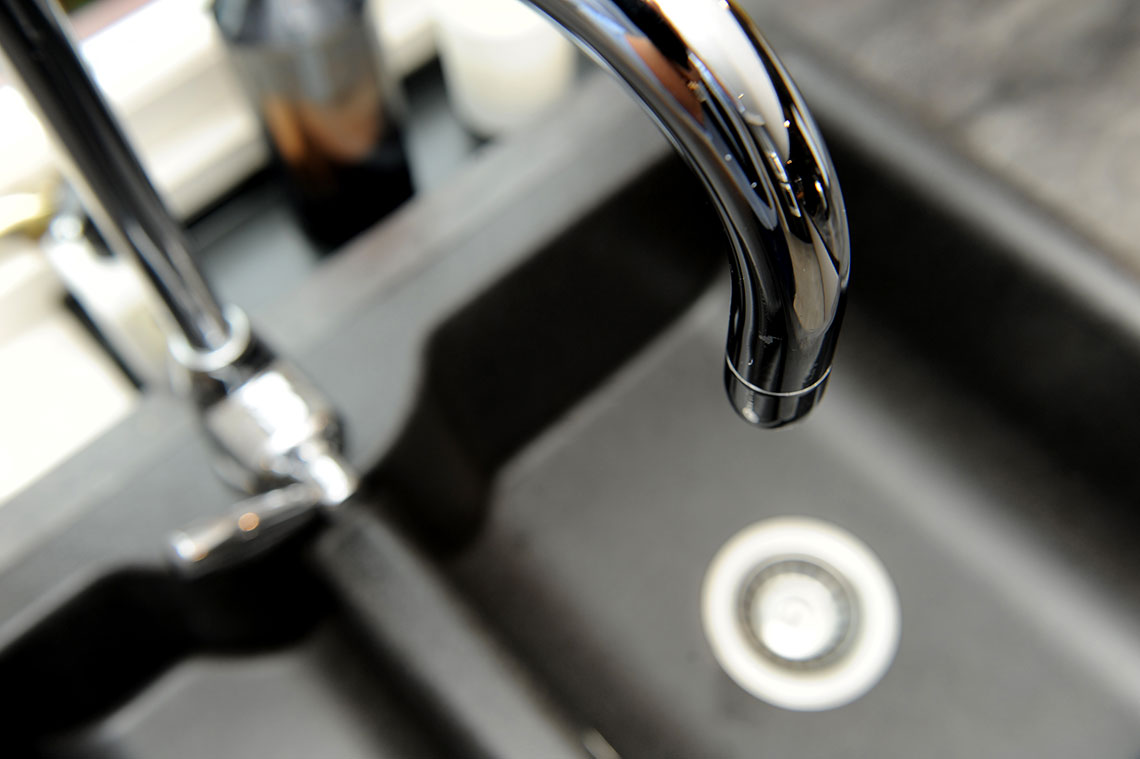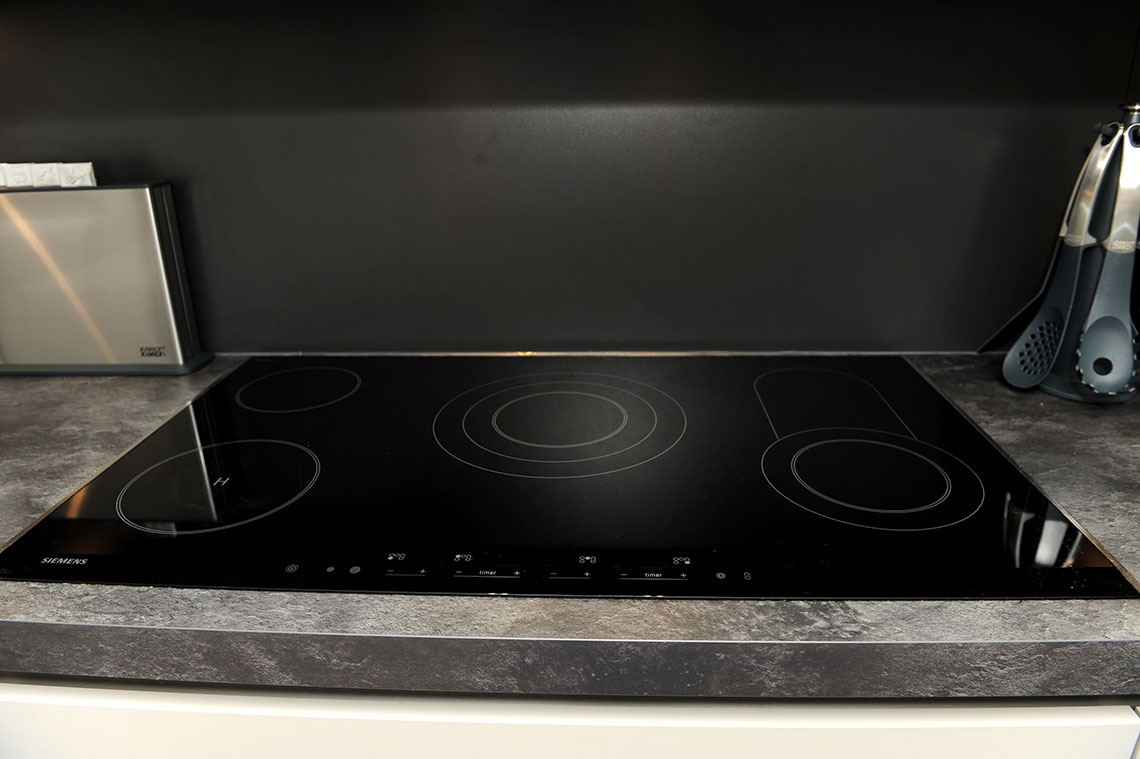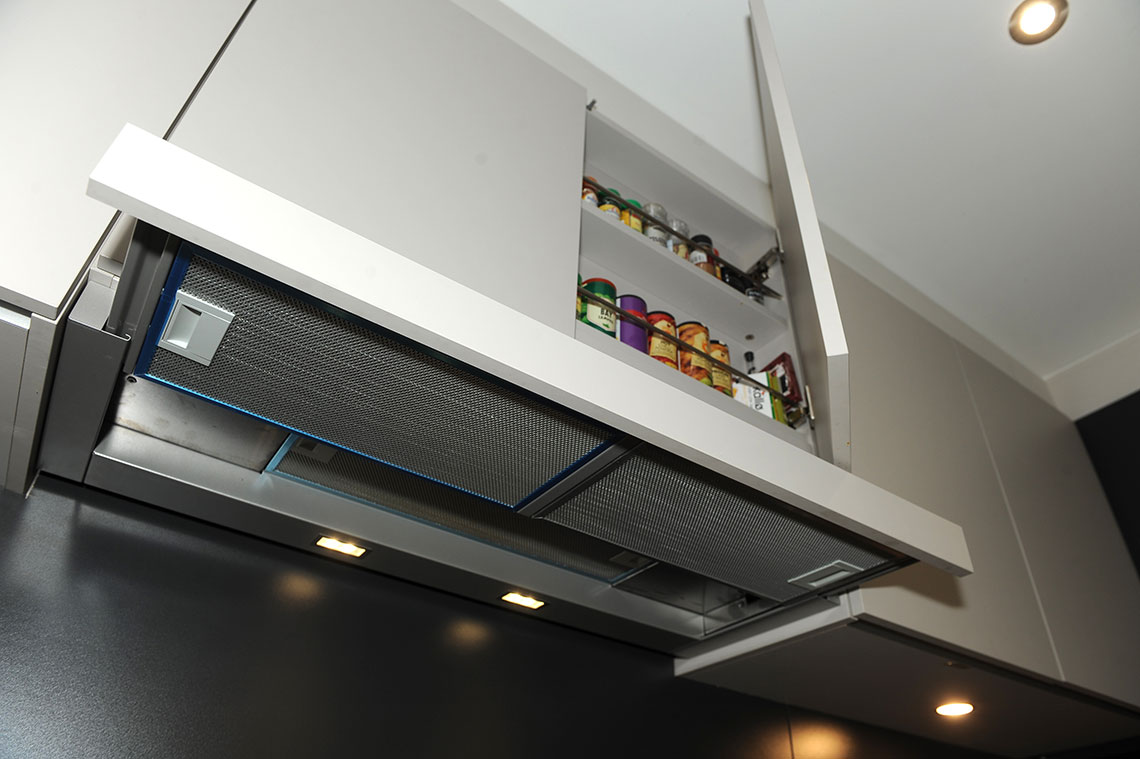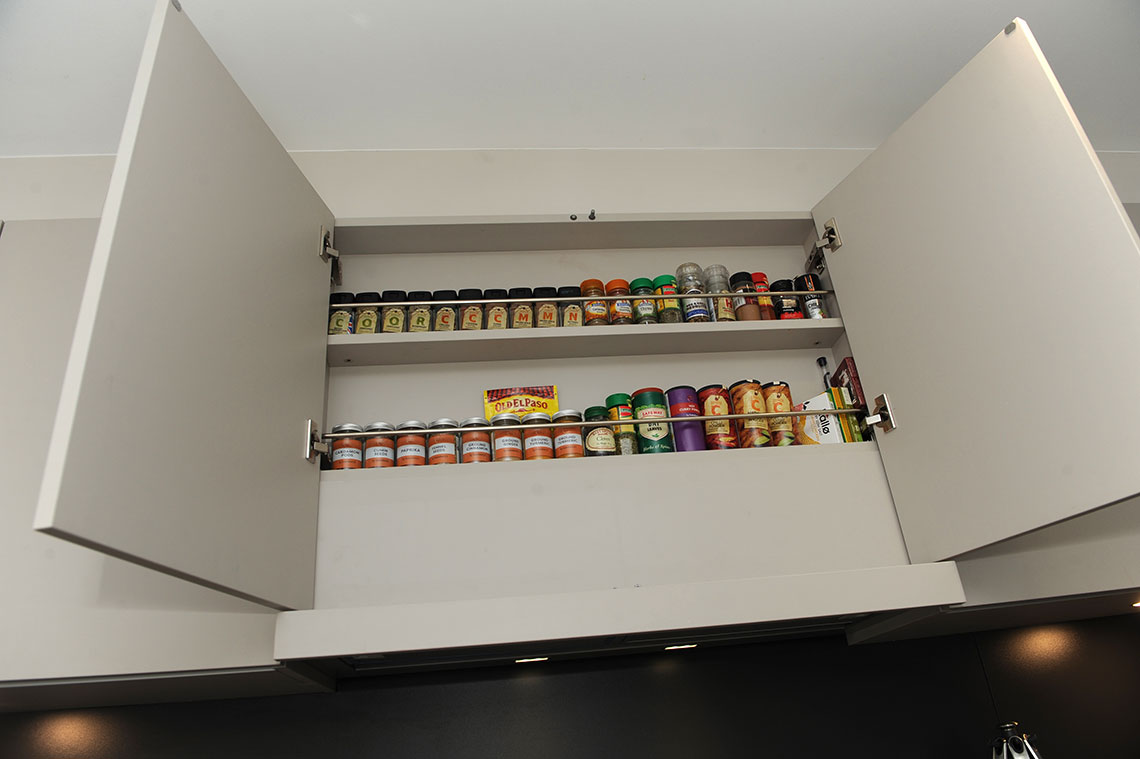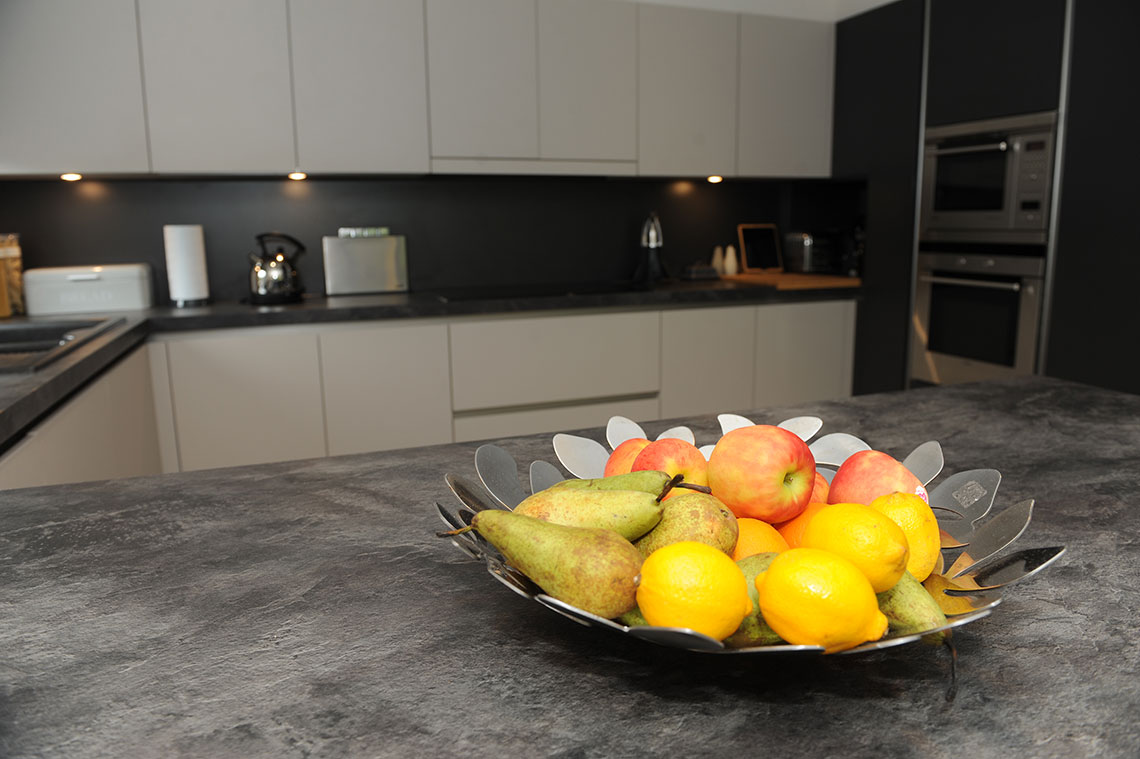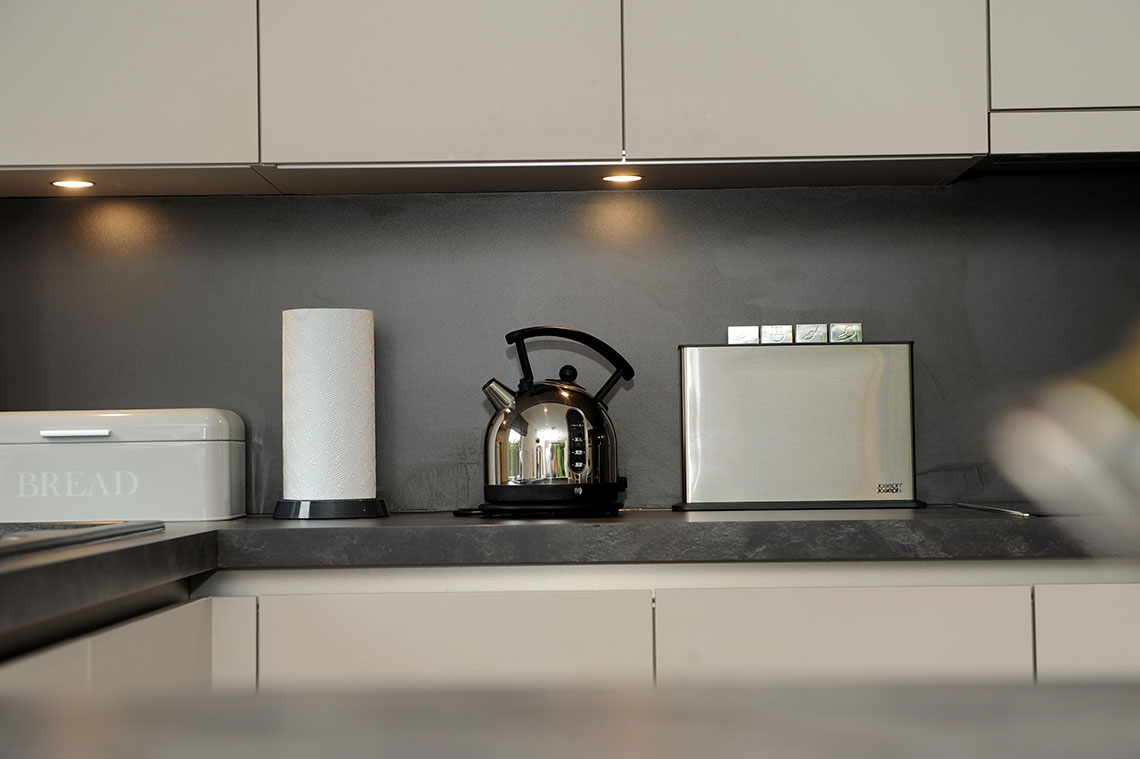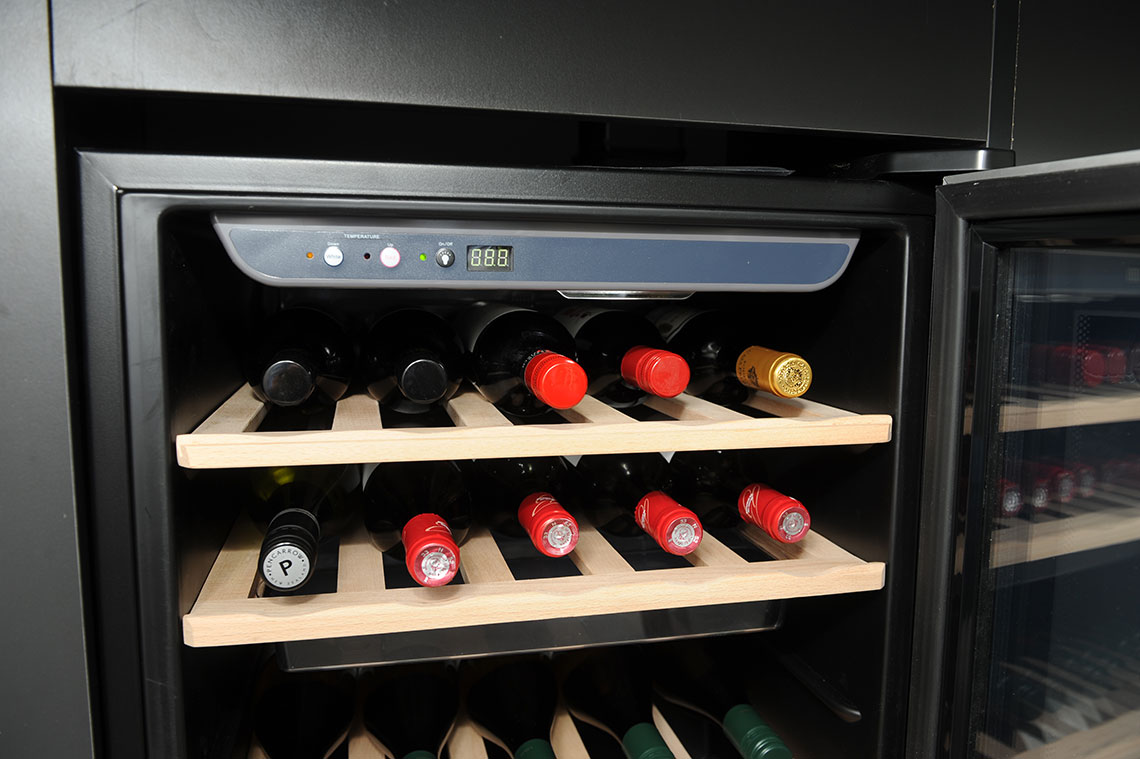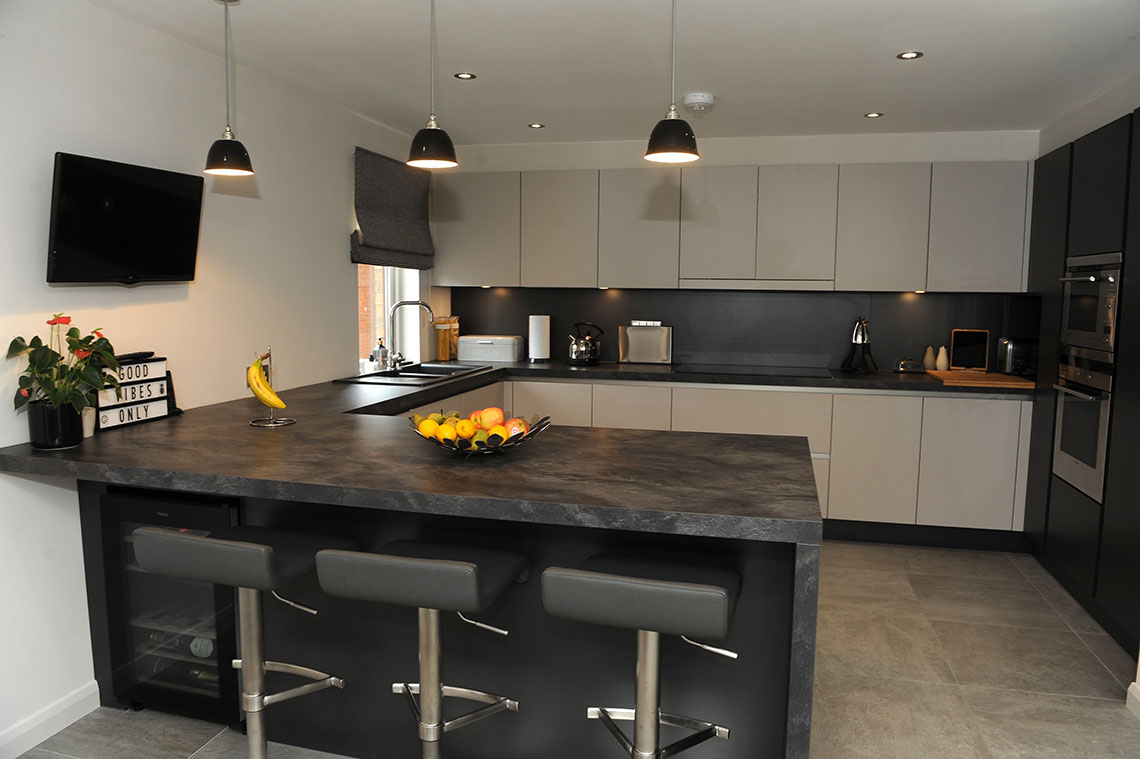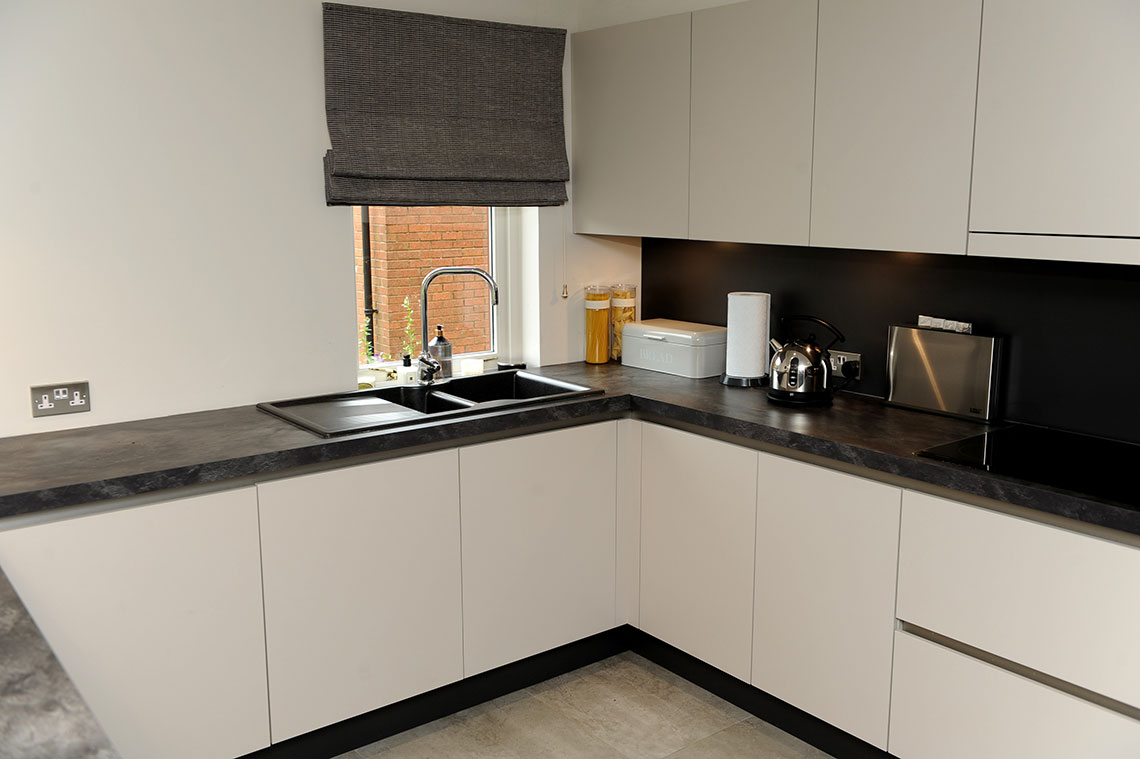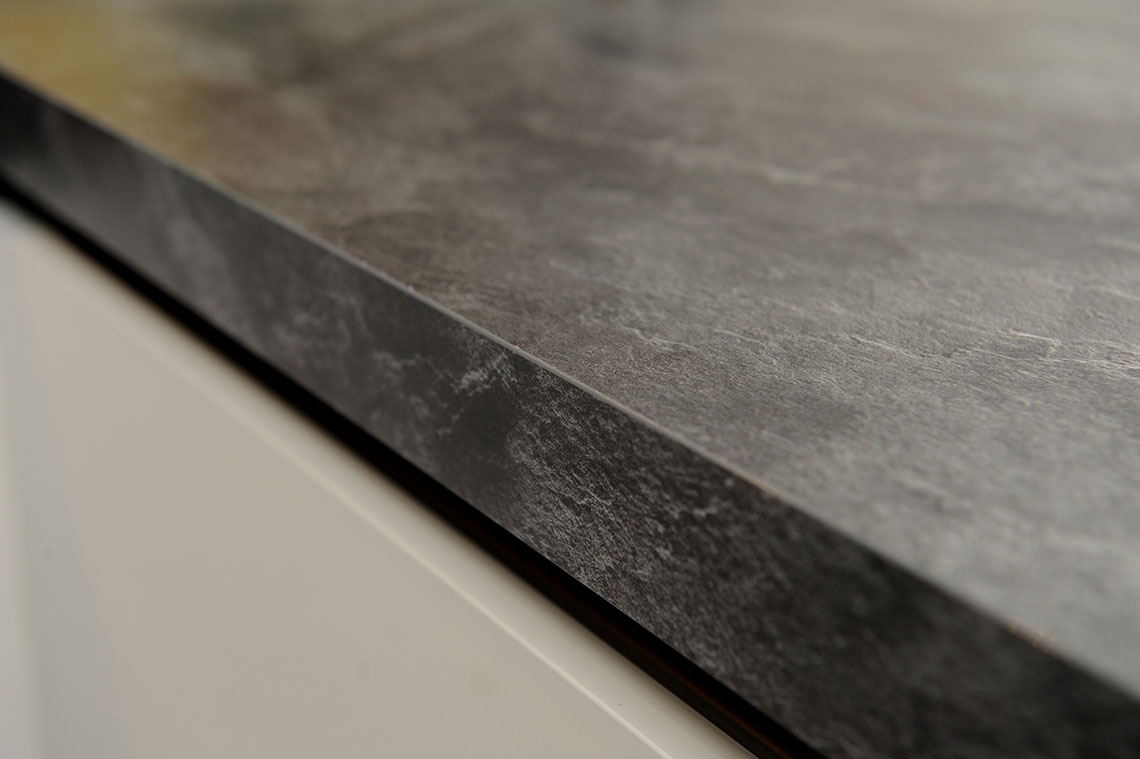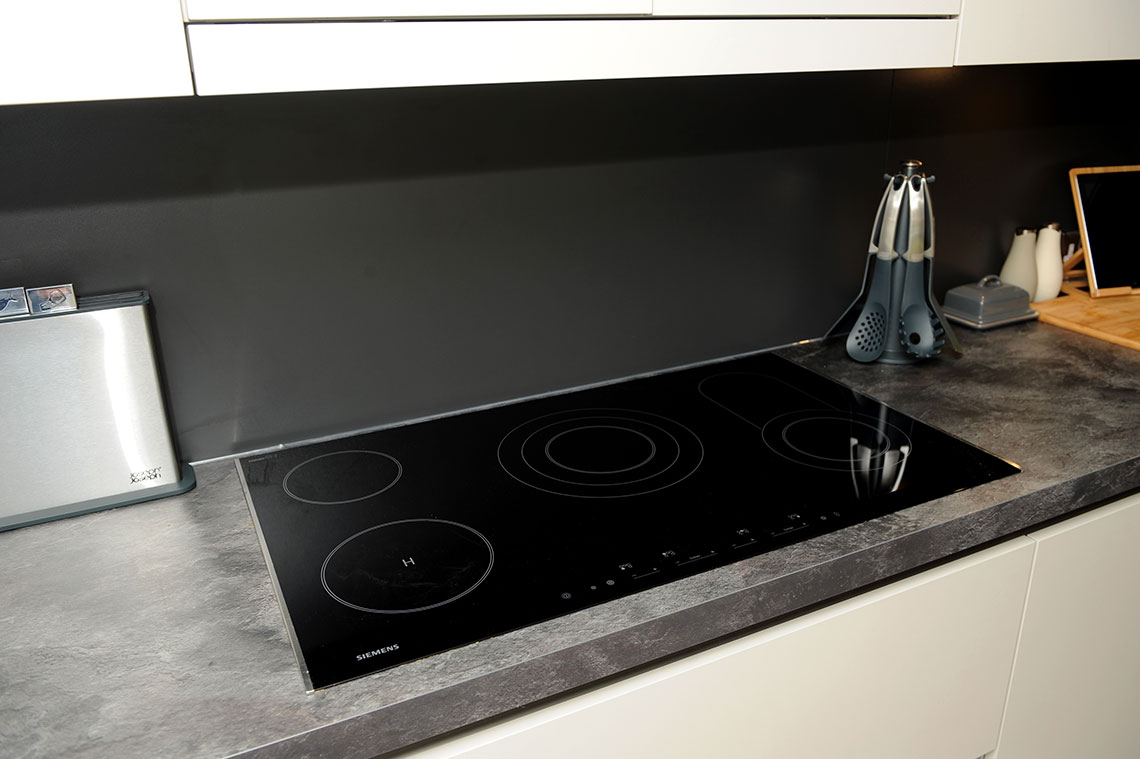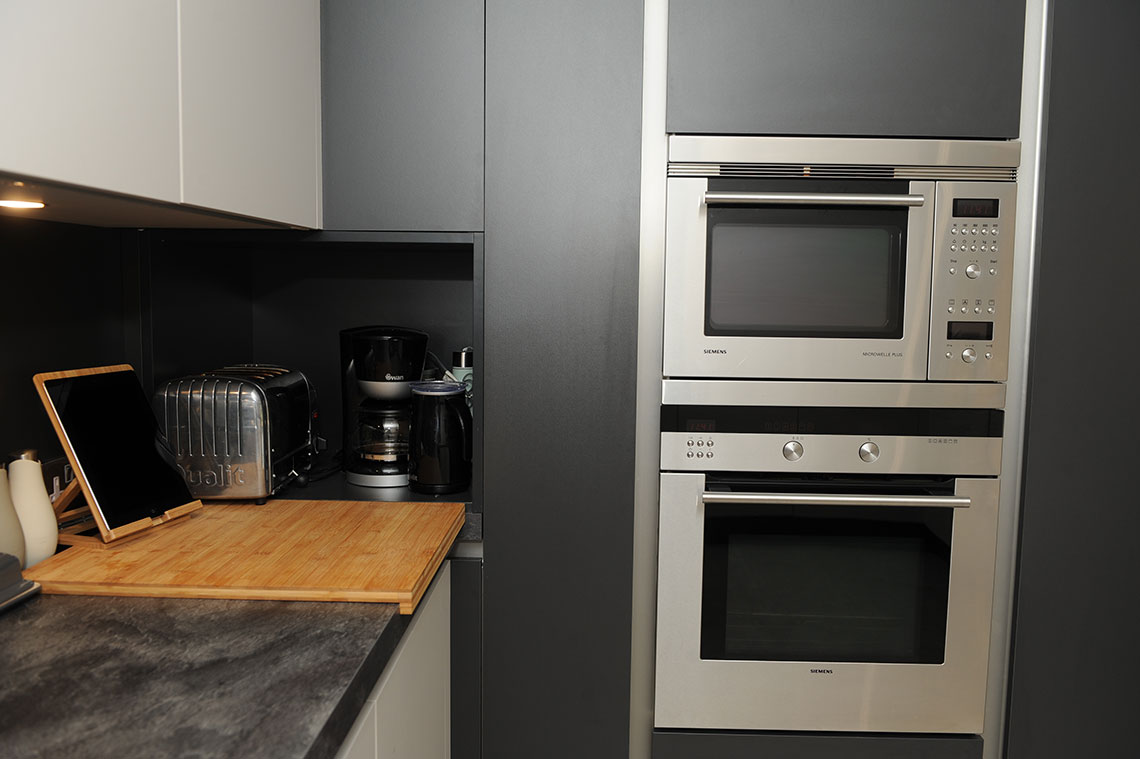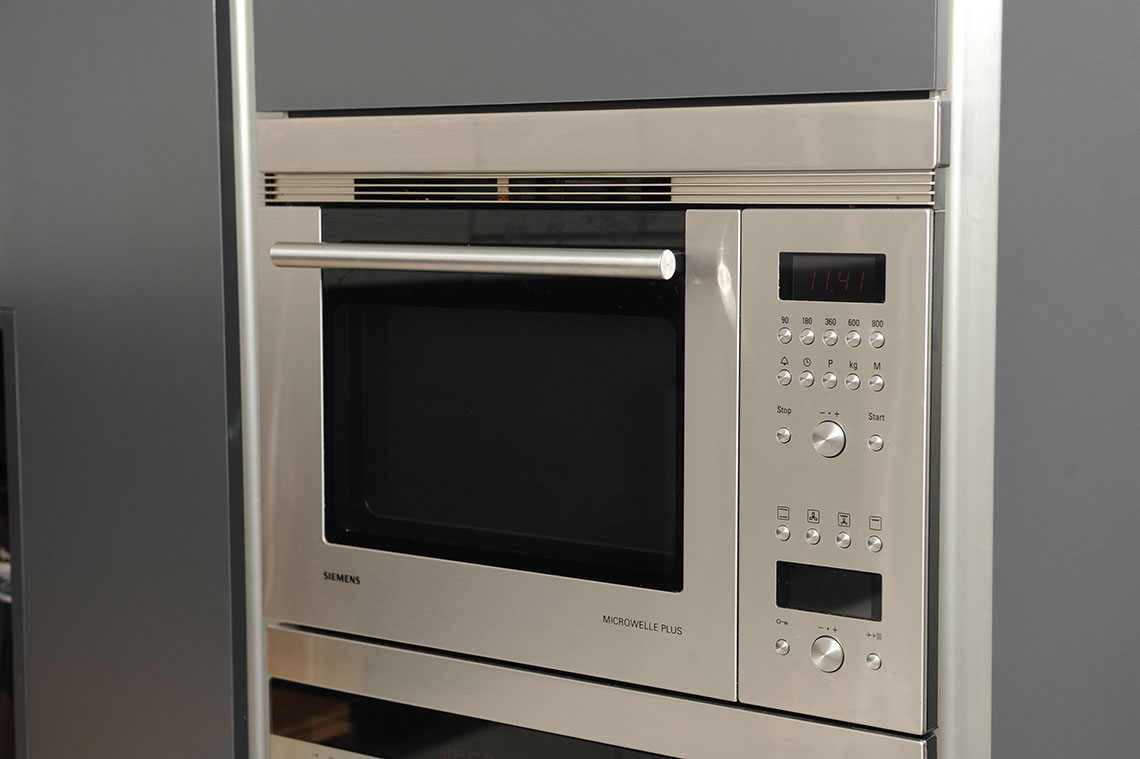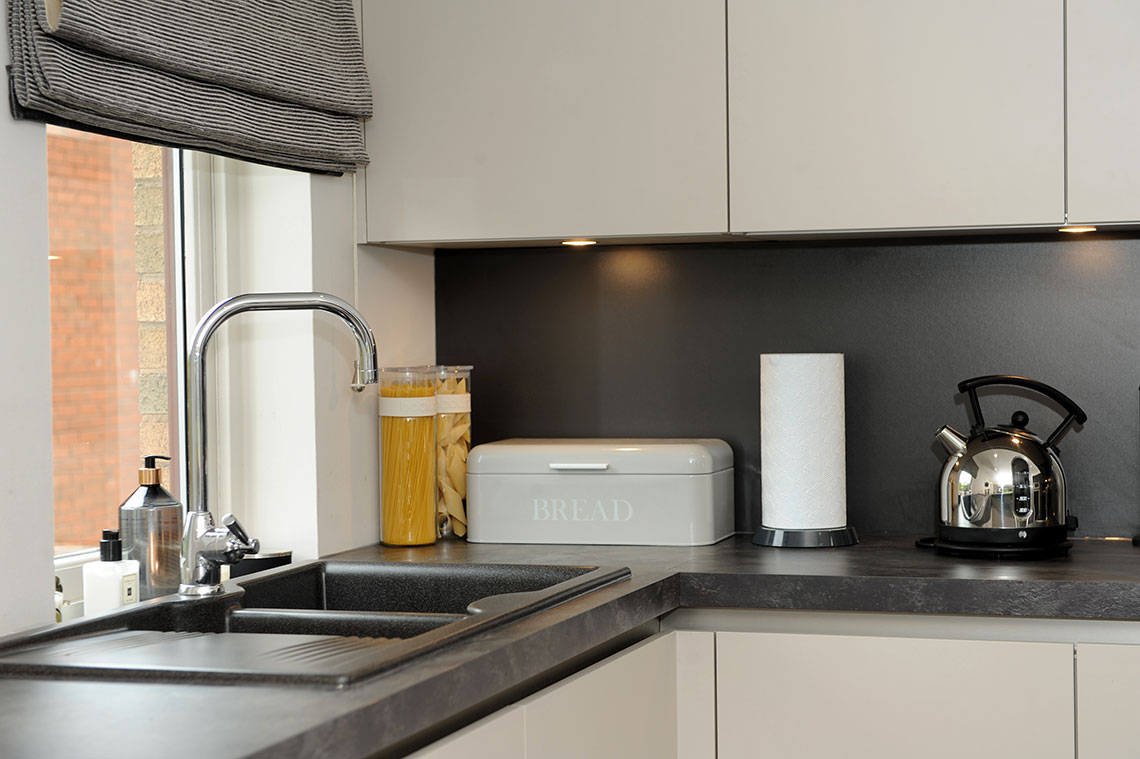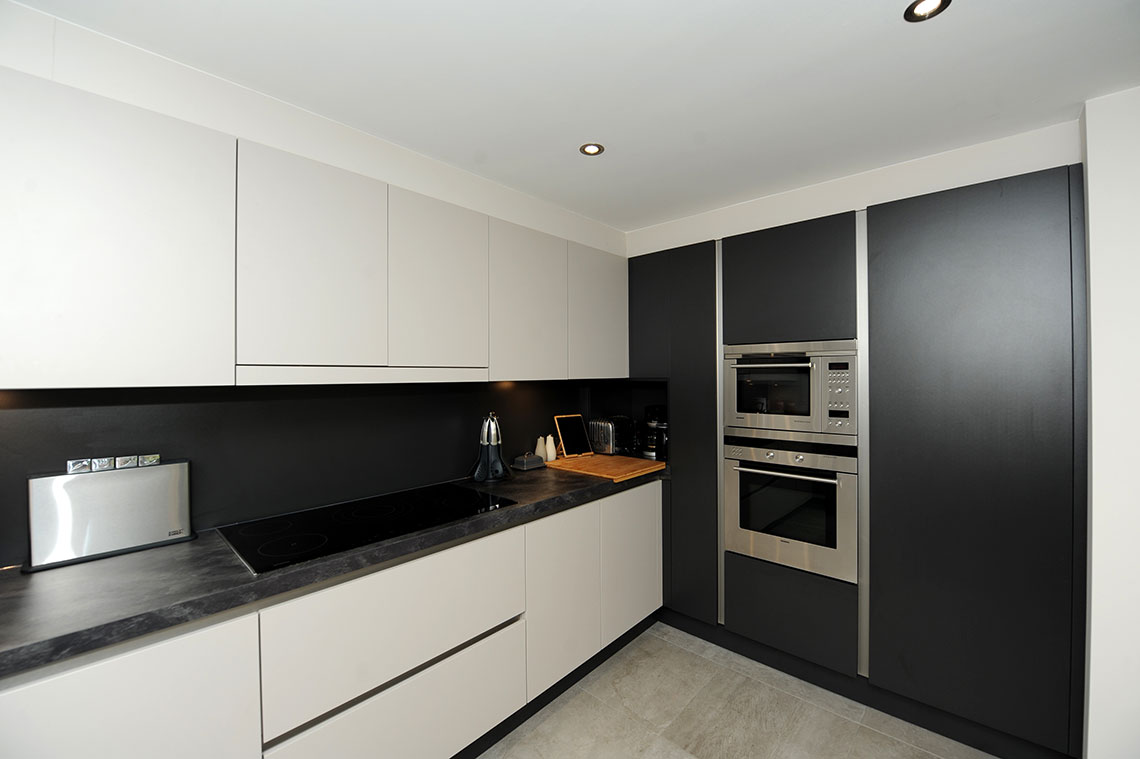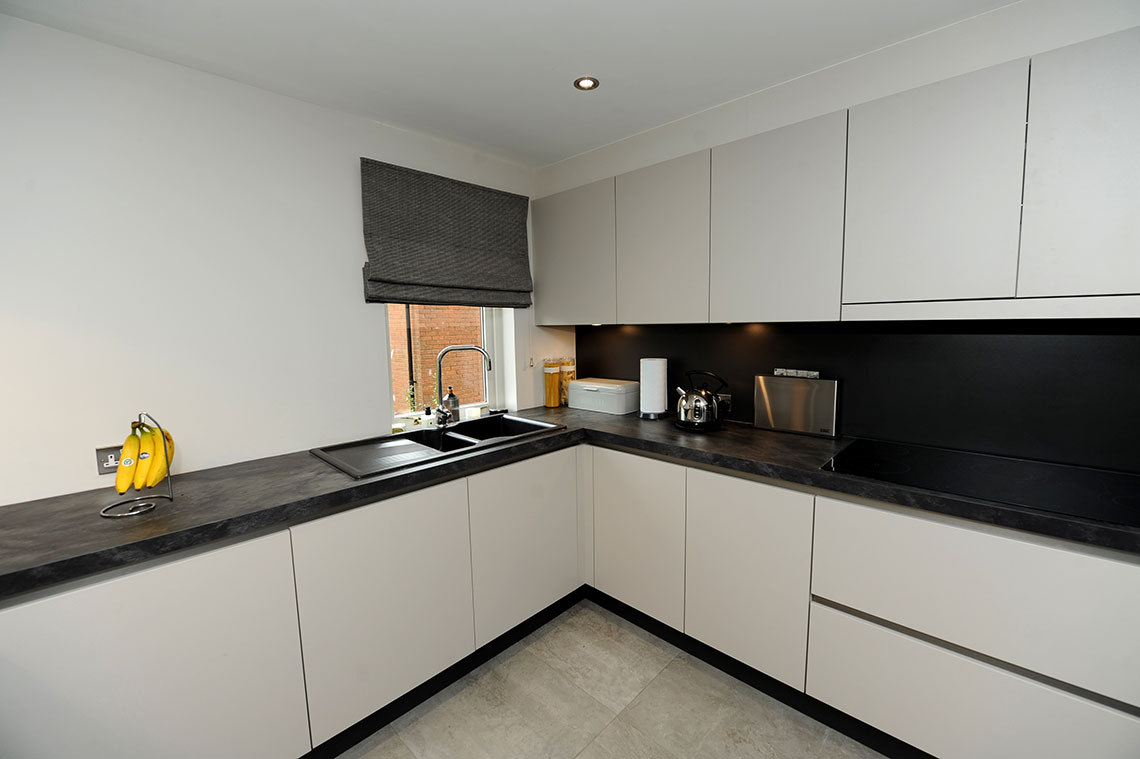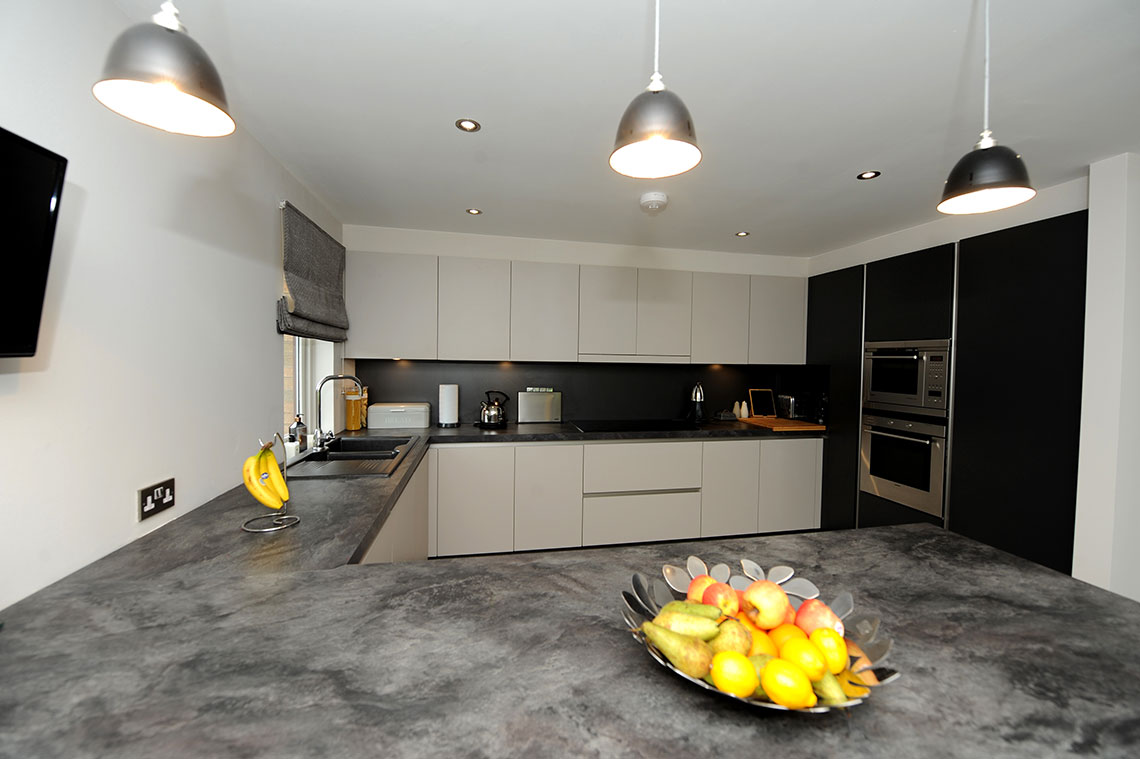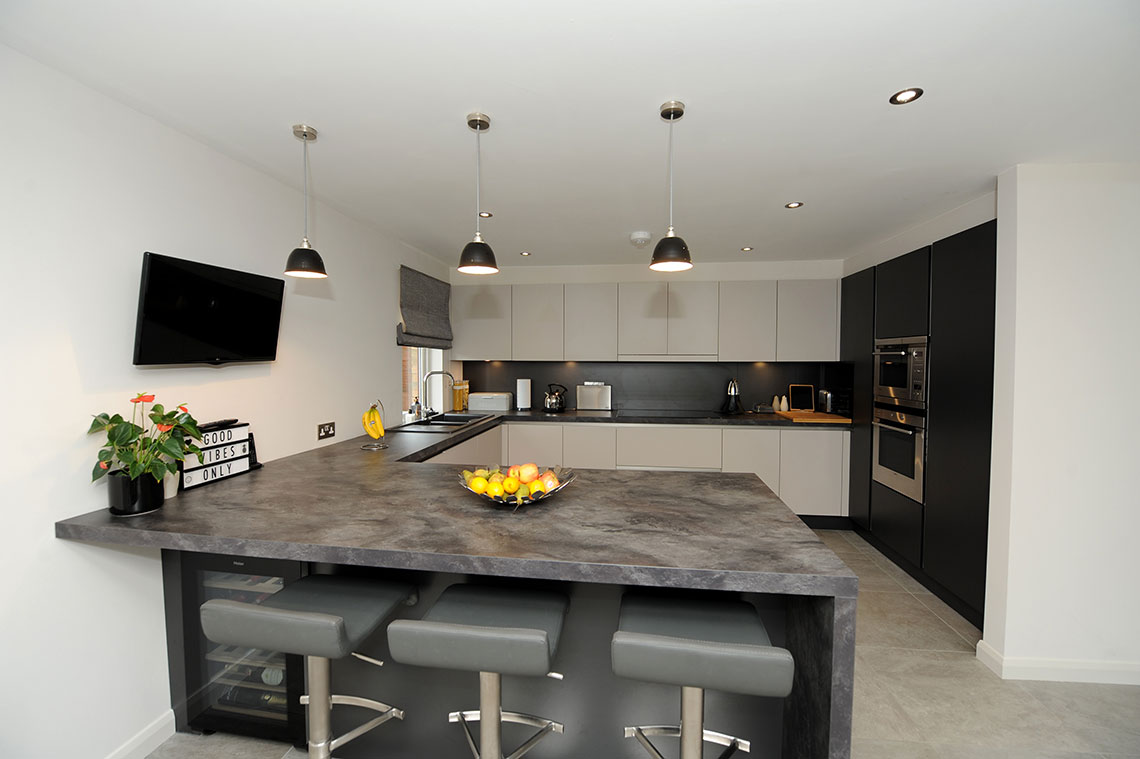 Save To Houzz Ideabook: Houzz
Mrs McAleer, Glasgow
Location: Glasgow
Collection: Fusion
Finish: Melamine Cashmere, Graphite
Designer's Notes
Sarah was building an extension and really wanted the kitchen to make a statement, looking for stylish and modern. Sarah knew the design she liked, we just needed to choose the right colours.
We used our Fusion linear Graphite and Cashmere Melamine doors, warm lights and a 50mm Laminate Worktop in Black-Grey Slate.
Customer's own sink & taps
Customer's own appliances (Siemens)
Kitchen supplied by Ashley Ann and fitted by the customer. The fitting team did a fantastic job.