<<Prev
Next>>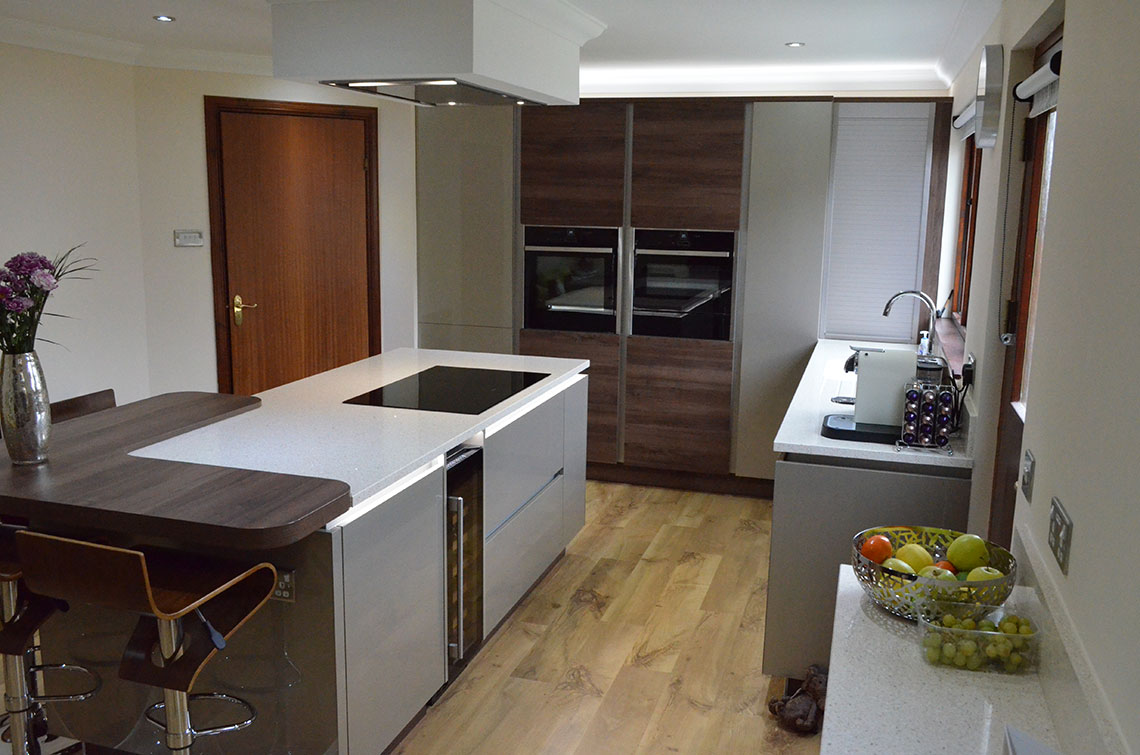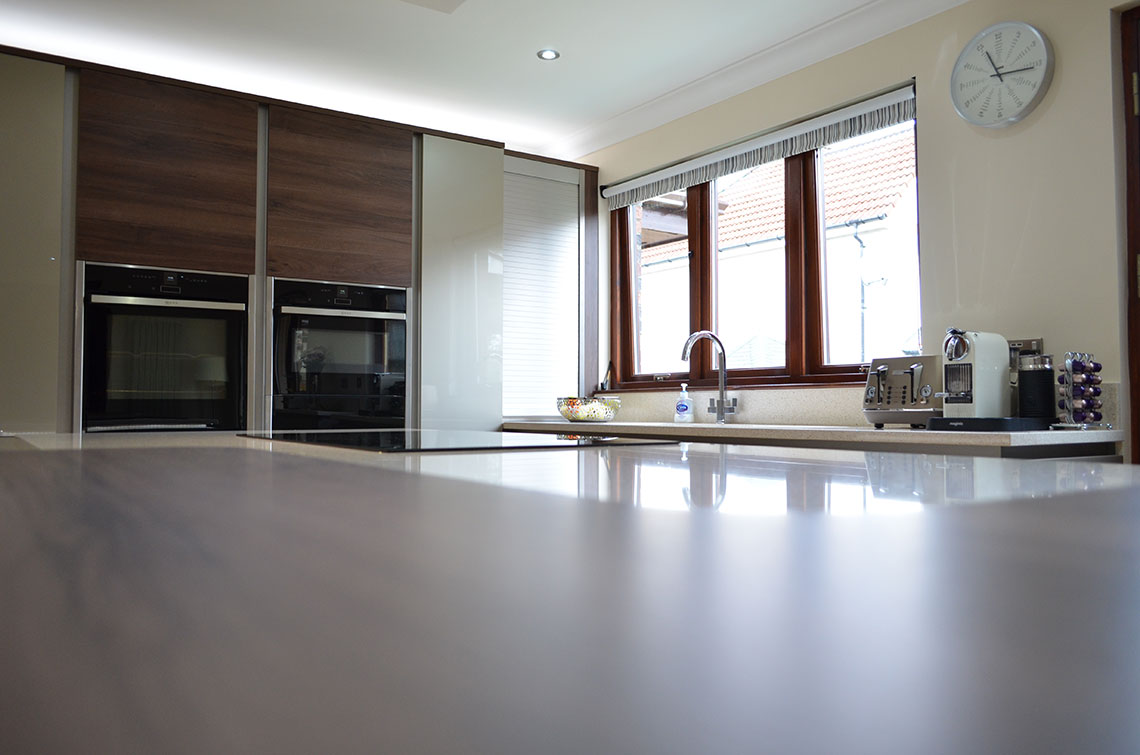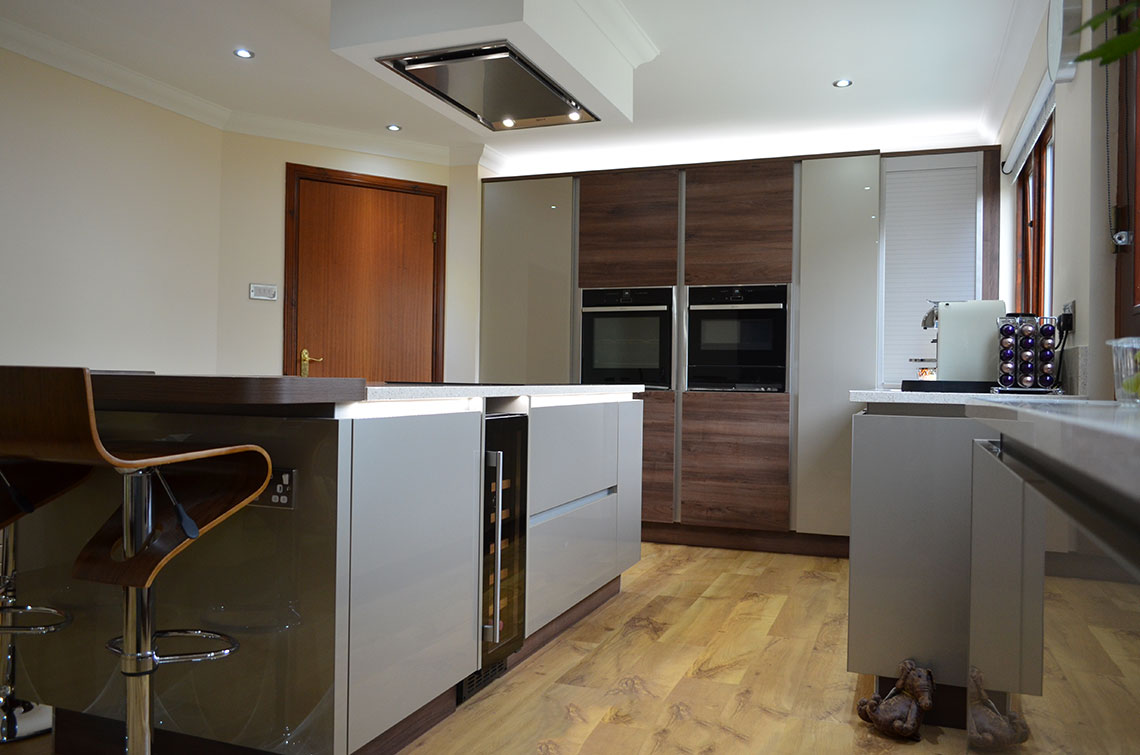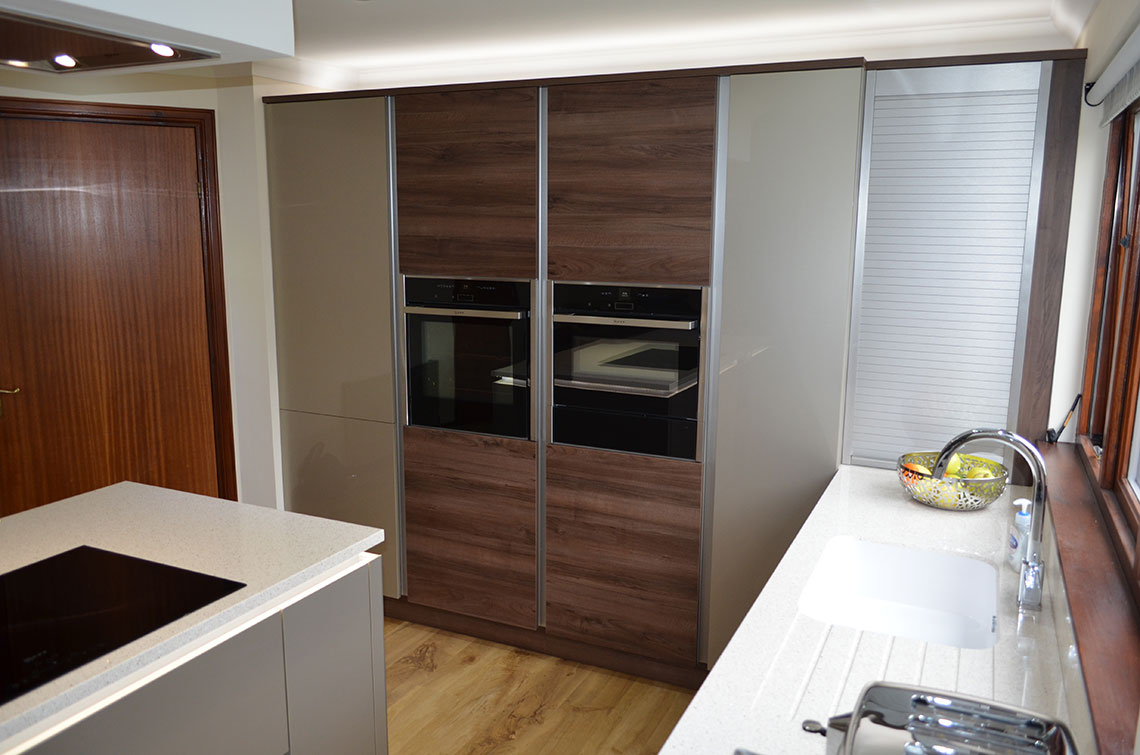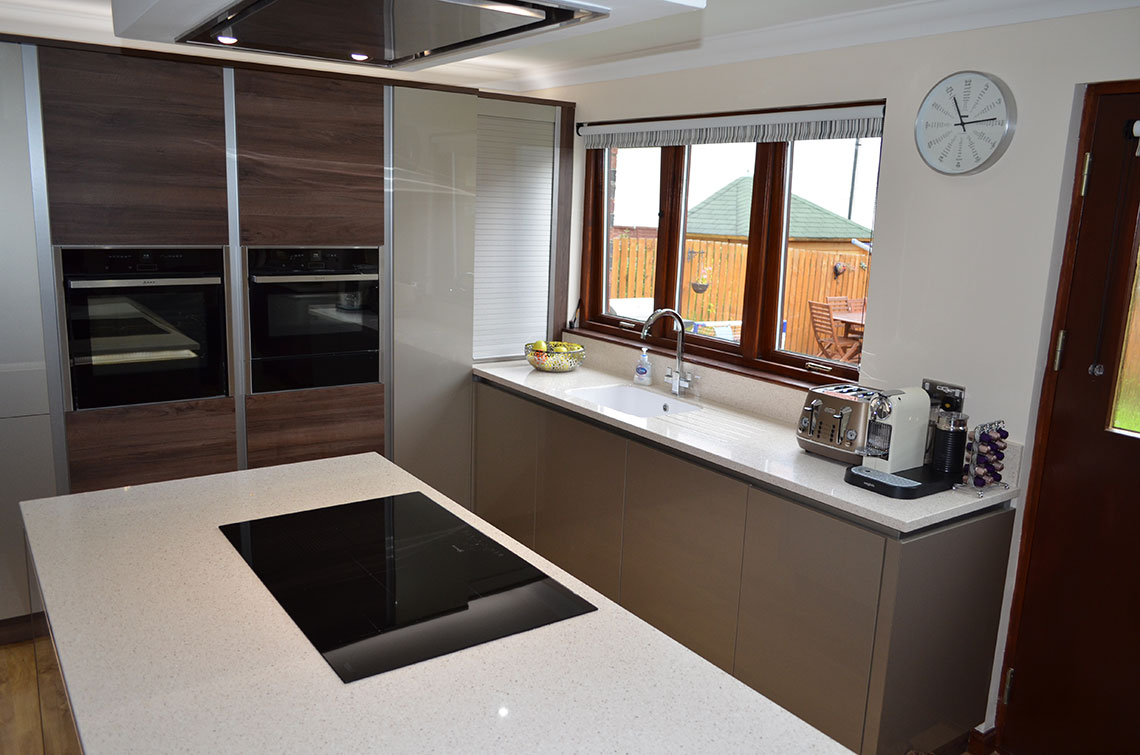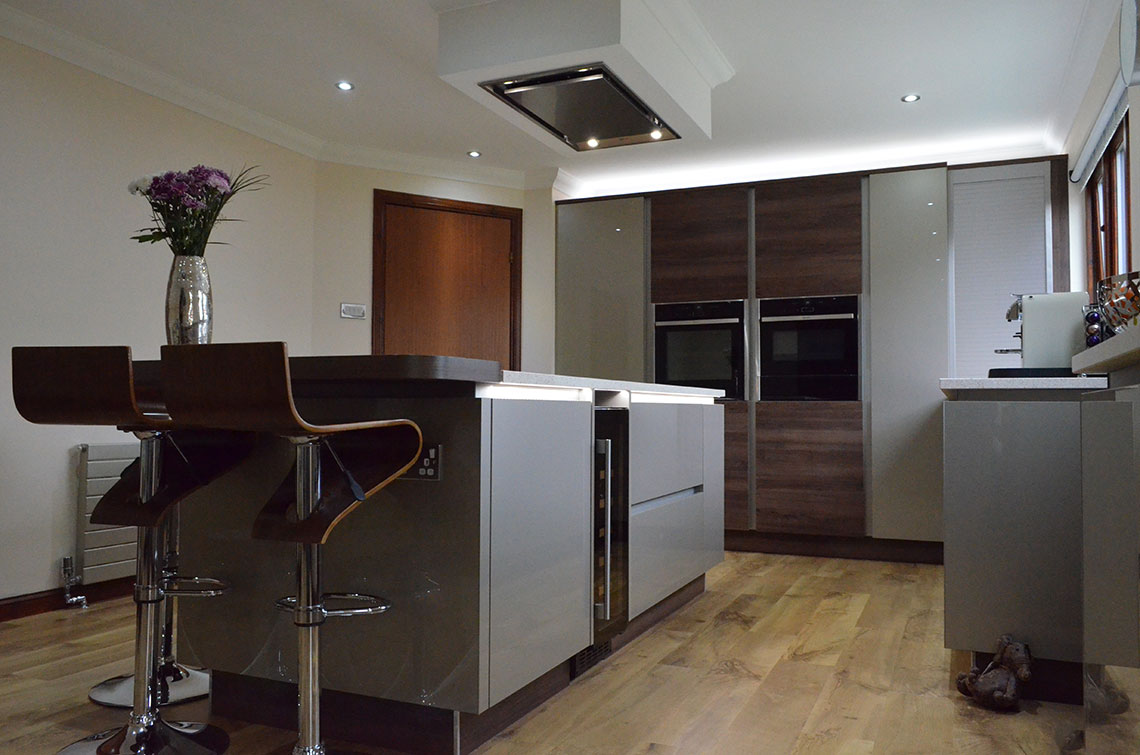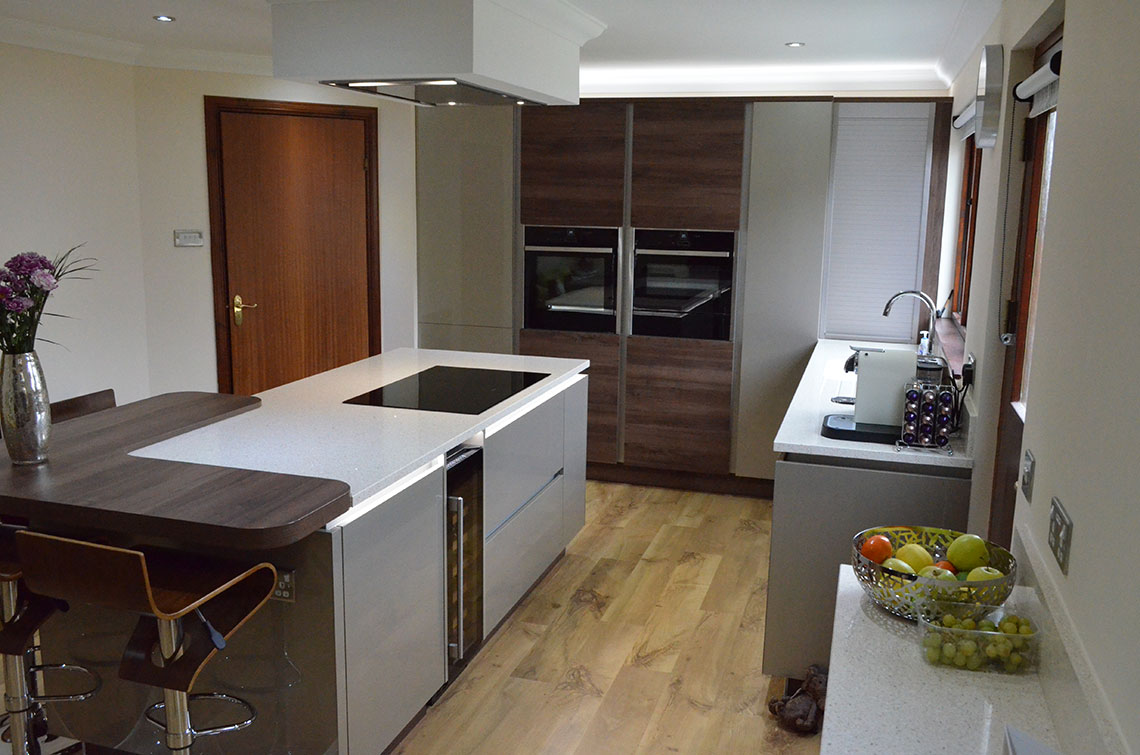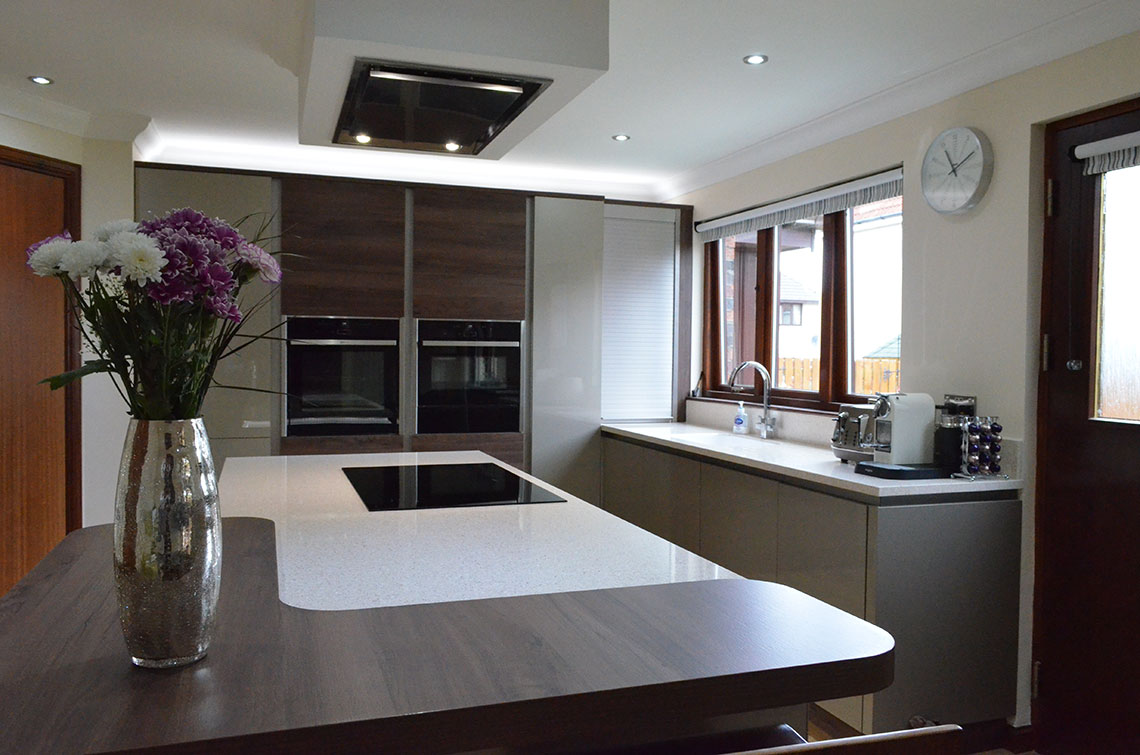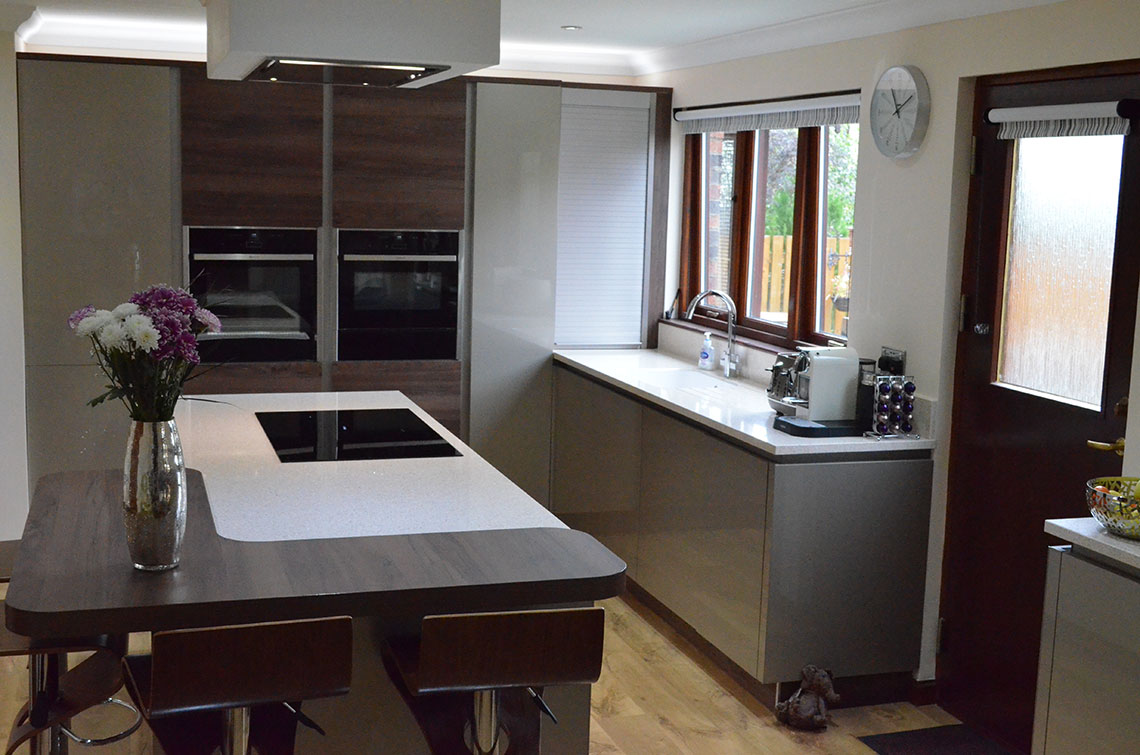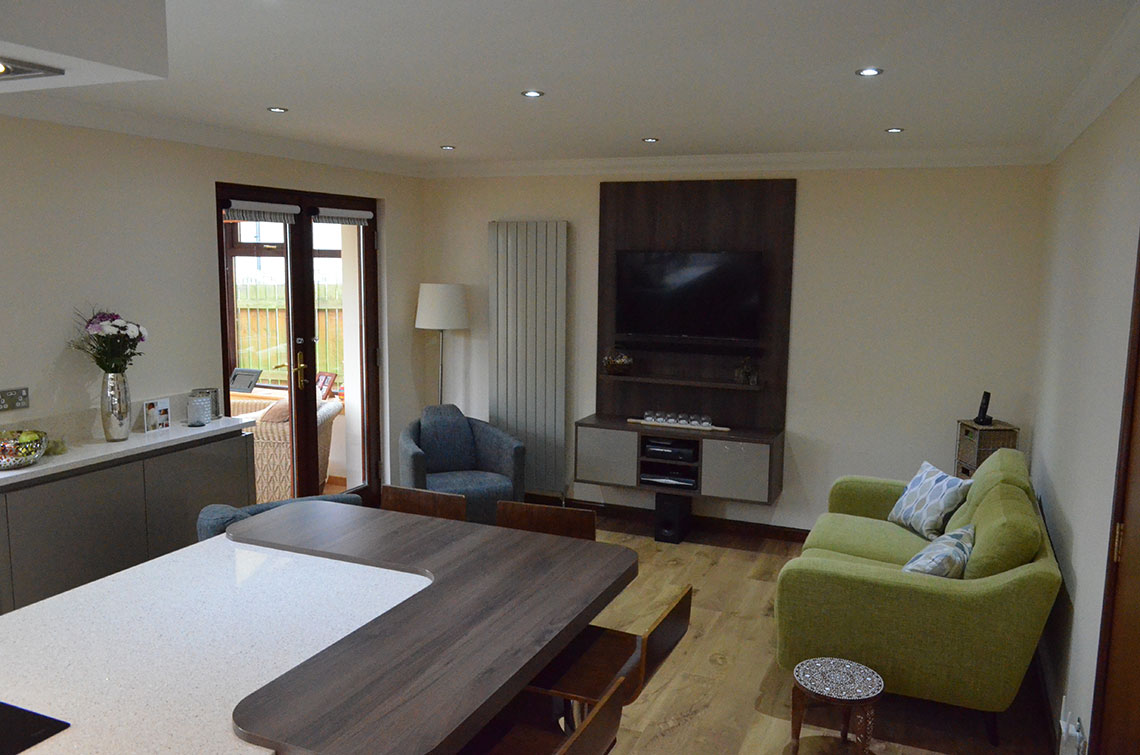 Save To Houzz Ideabook: Houzz
Mr & Mrs McKeag, Perthshire
Location: Perthshire
Designer: Carrie Ann Welsh
Collection: Fusion
Finish: Ophelia Cashmere High Gloss and Matt Woodgrain Dark Pacific Walnut
Budget: £24,000
Designer's Notes
Mr and Mrs McKeag came into the showroom looking for a new open plan kitchen. They had a kitchen, utility and living space which we re-designed into one large more sociable space.
Our fitting team, Paul Harris Joinery, did a fantastic job transforming their space and even moved their utility into the back of the garage.
Mr and Mrs McKeag decided on our Ophelia Cashmere High Gloss and Dark Pacific Walnut mix for their doors, Luna Silestone for the work surfaces and upstands, and all Neff appliances. The colours they selected complimented each other perfectly. They enjoy cooking and have a young family so the new open plan living works well for them.