<<Prev
Next>>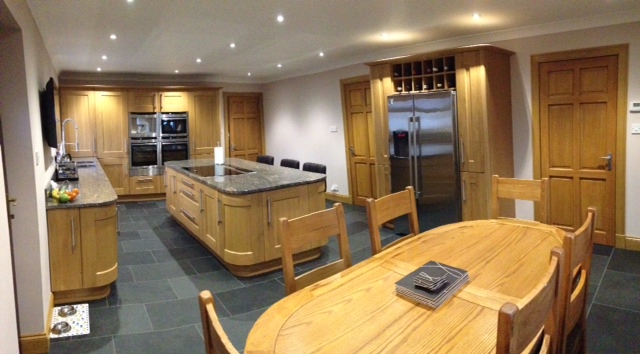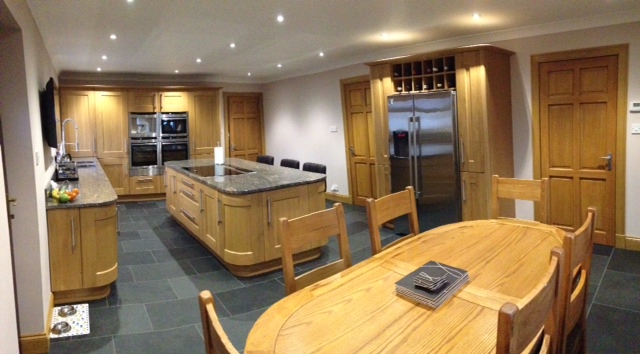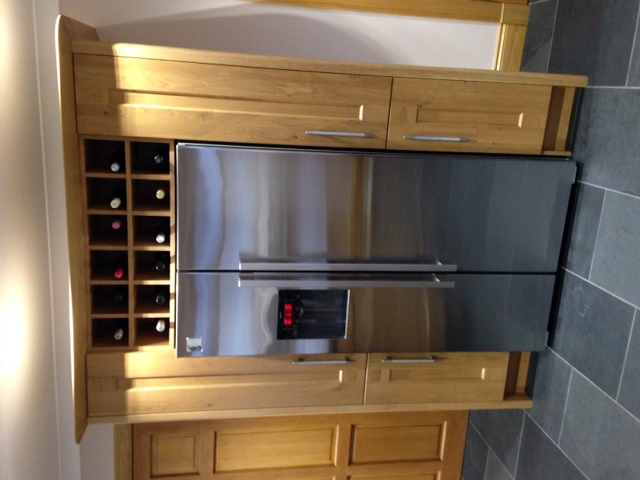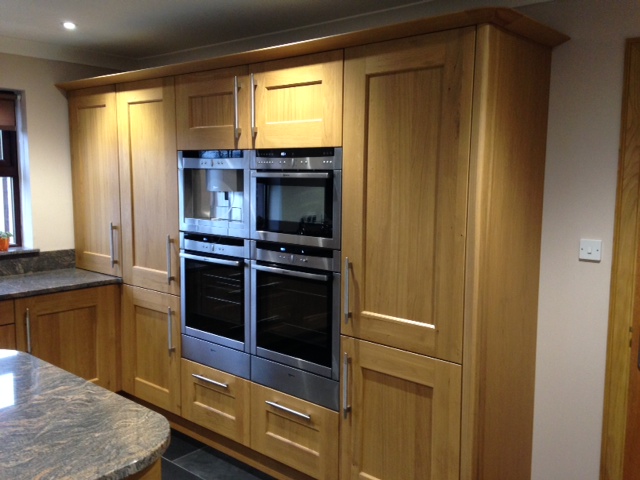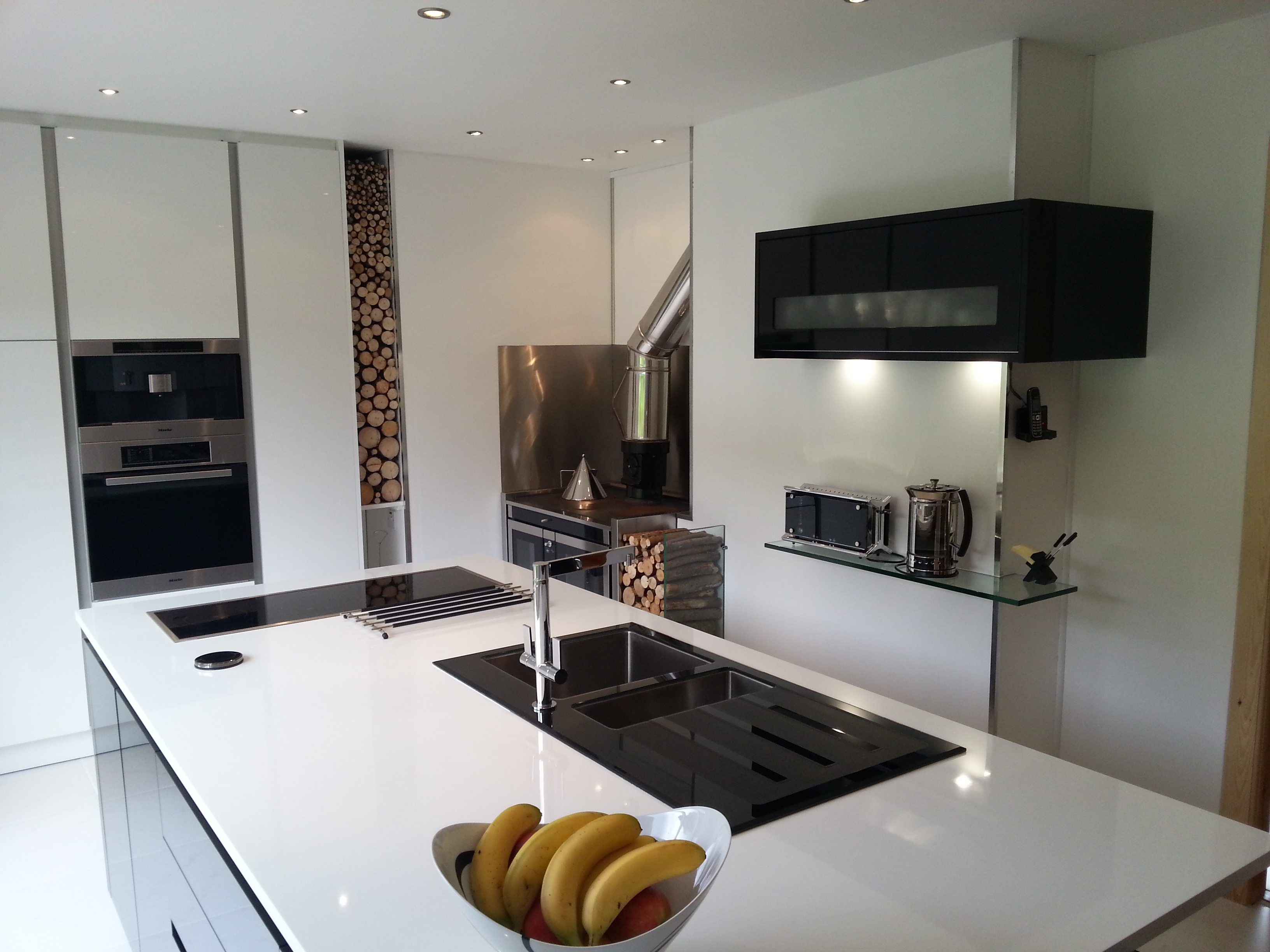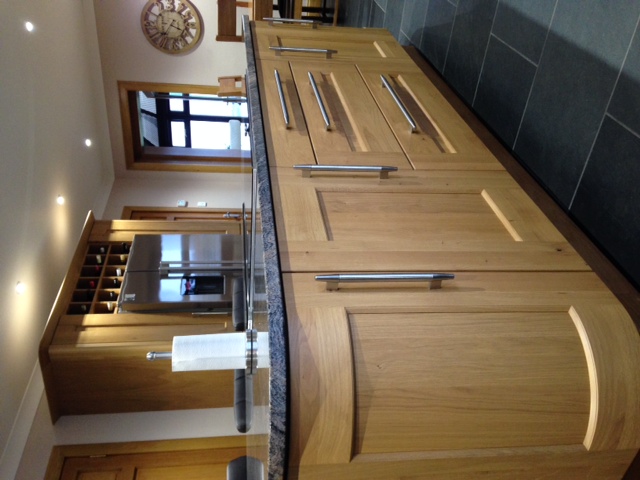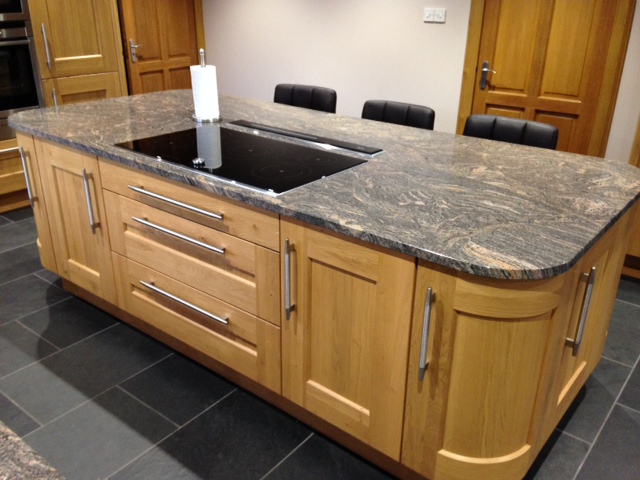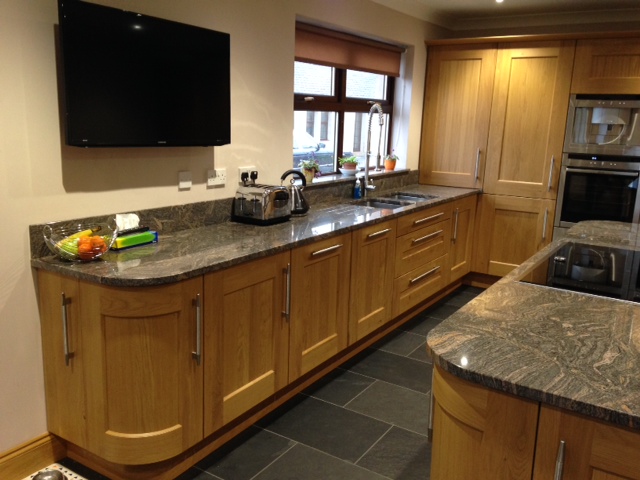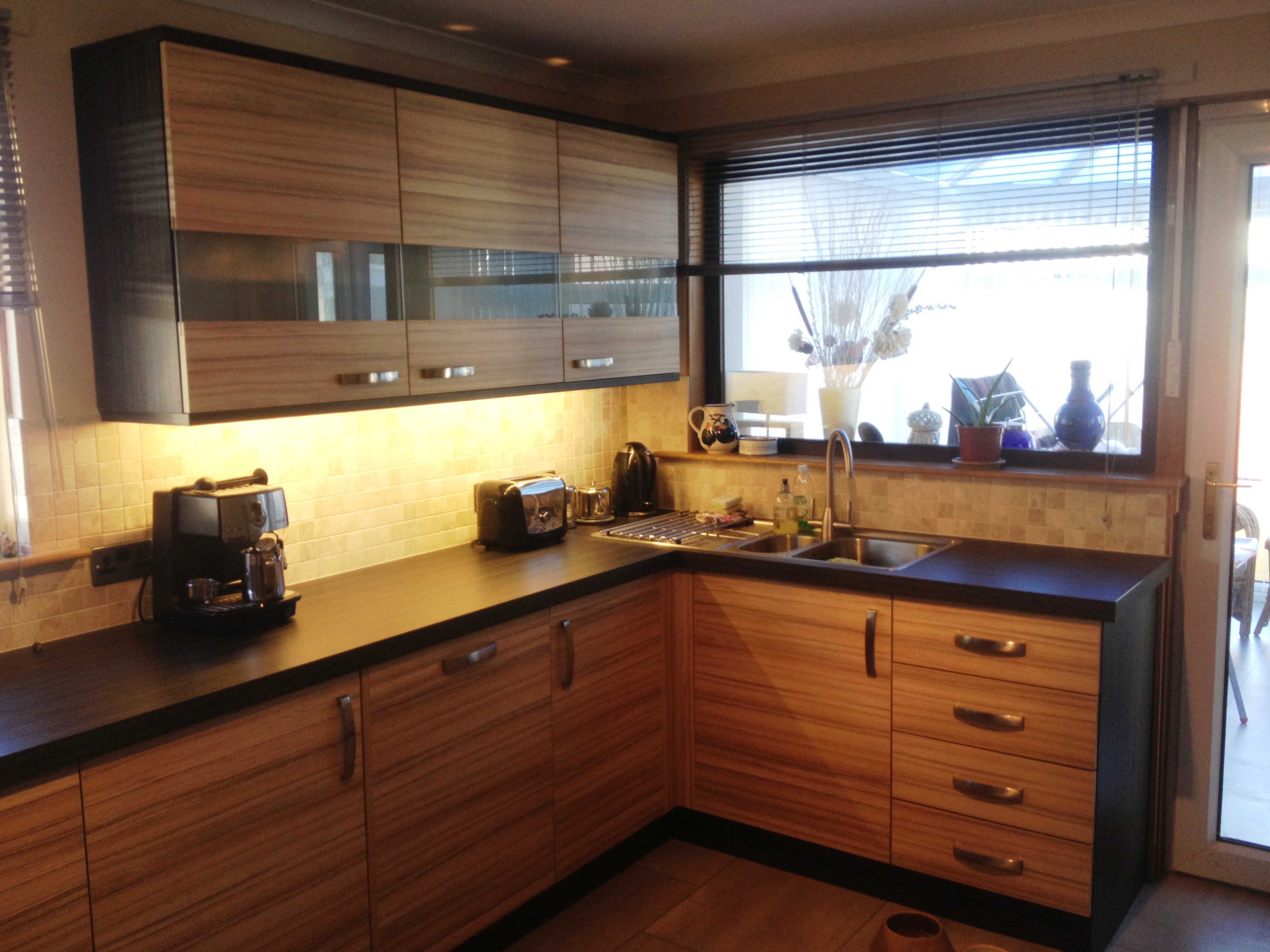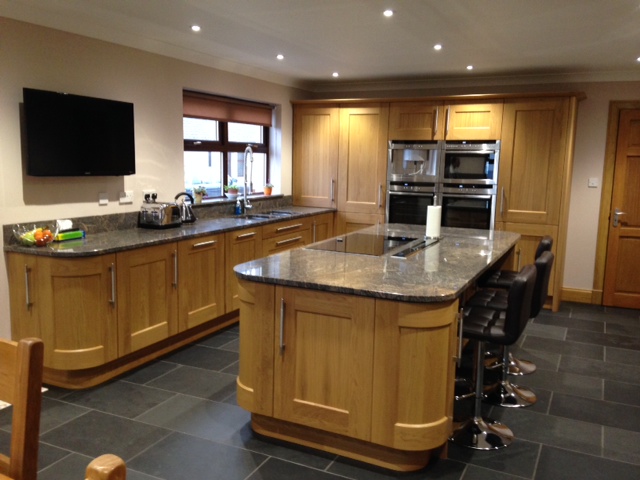 Save To Houzz Ideabook: Houzz
Mr & Mrs Paton, Coalhall
Location: Coalhall
Collection: Caledonia
Finish: Slioch Natural Oak
Budget: £33,600
Designer's Notes
The customers were looking to transform their dated kitchen and knew by removing a wall to create a large open plan space they would be able to accommodate a large island and a large dining table.
The kitchen was to be a very sociable area. On this basis, I included a large curved island to accommodate the hob and a downdraft extractor as well as a breakfast bar area to the rear.
The customers were looking for a good array of ovens and were keen to include a coffee machine, therefore, the bank of tall units along the rear wall provided the perfect housing for this. A good amount of storage is also located on the rear wall.
The customers wanted an American fridge/freezer, therefore, this was accommodated with a set of pull out larders and a wine rack to frame the appliance.
The customers were seeking quite a timeless look so an oak door seemed the best option and the Slioch door provided the perfect finish to suit the customers taste. The Paradiso granite provided a beautiful finish without being too light or too dark.
The finished installation looks stunning.