<<Prev
Next>>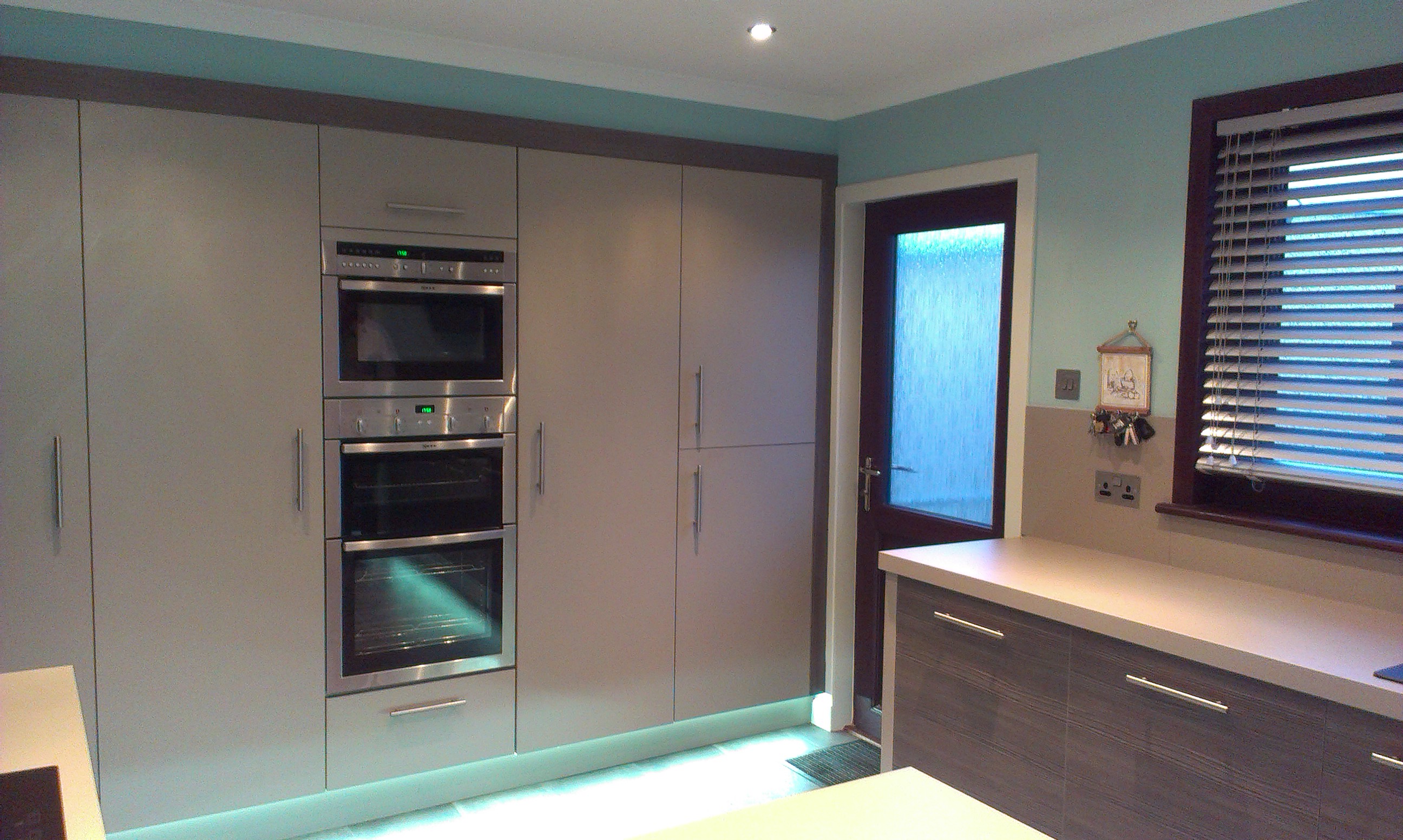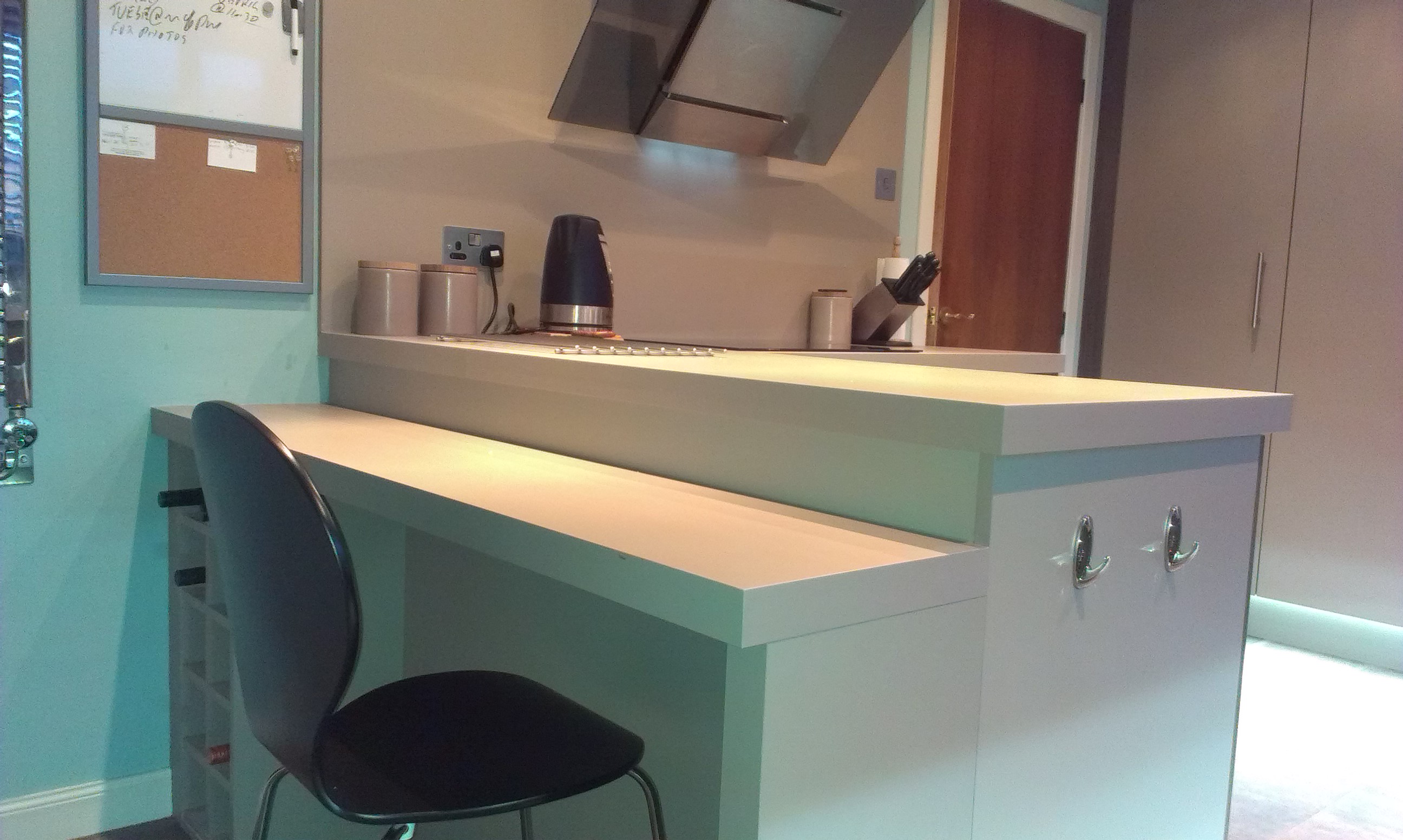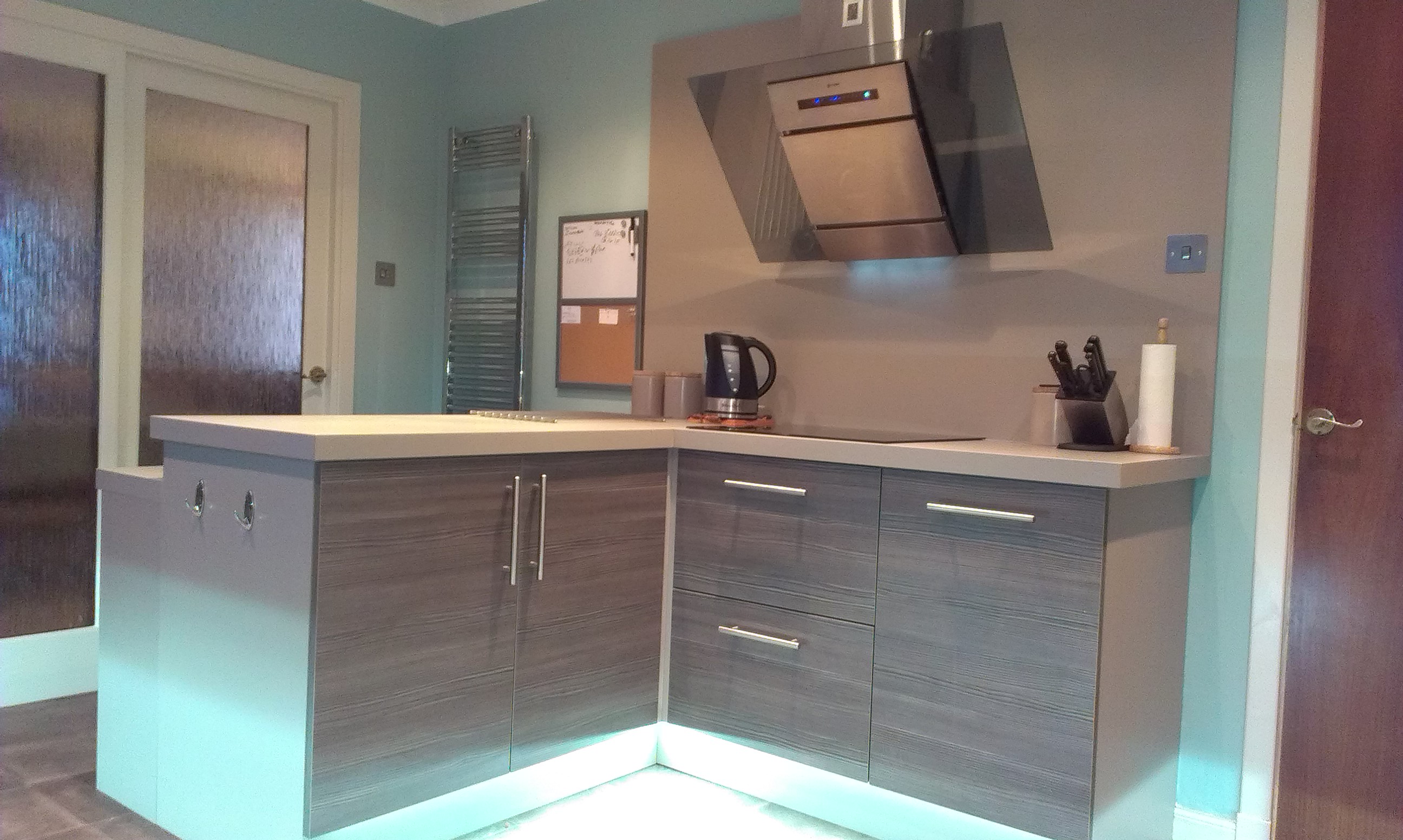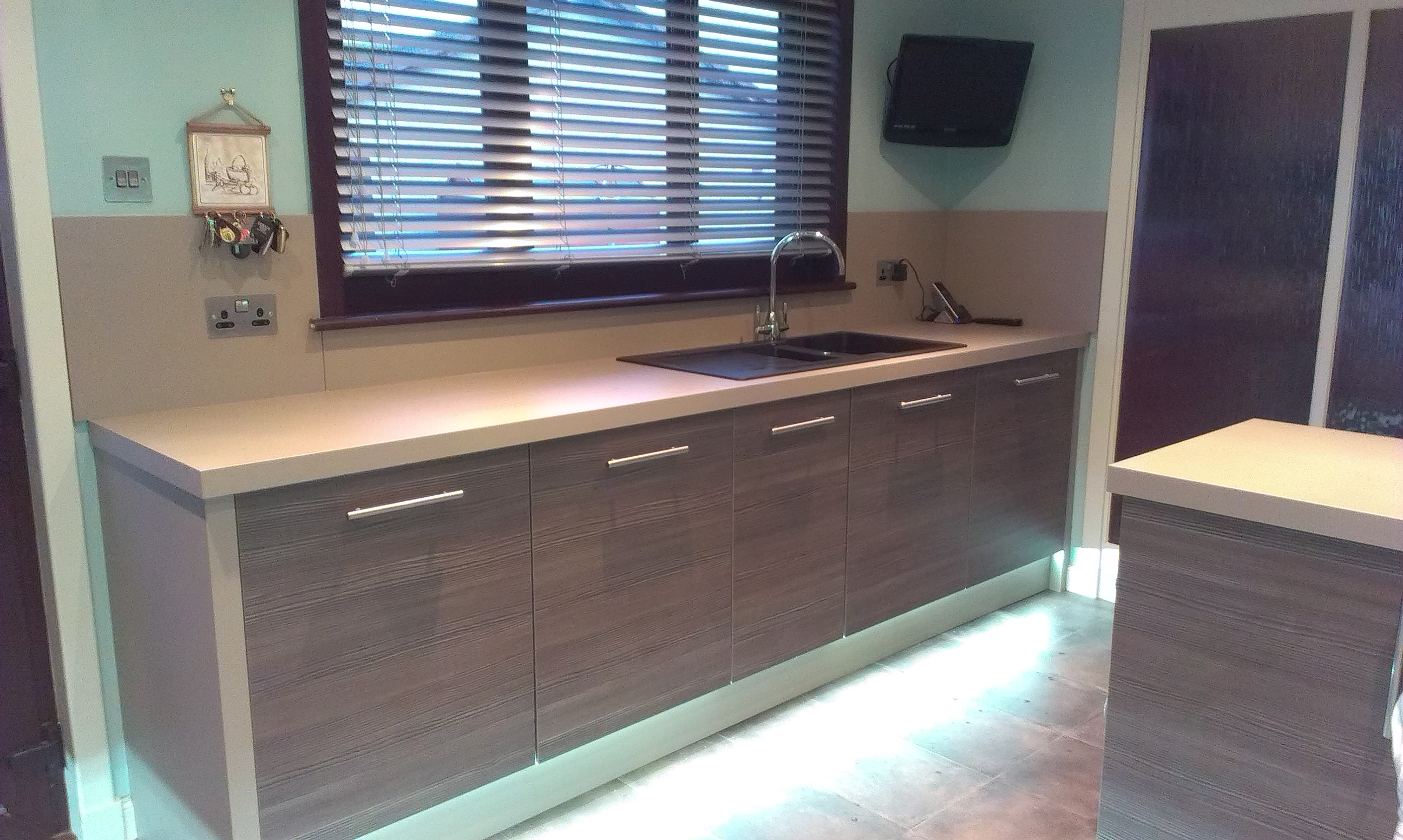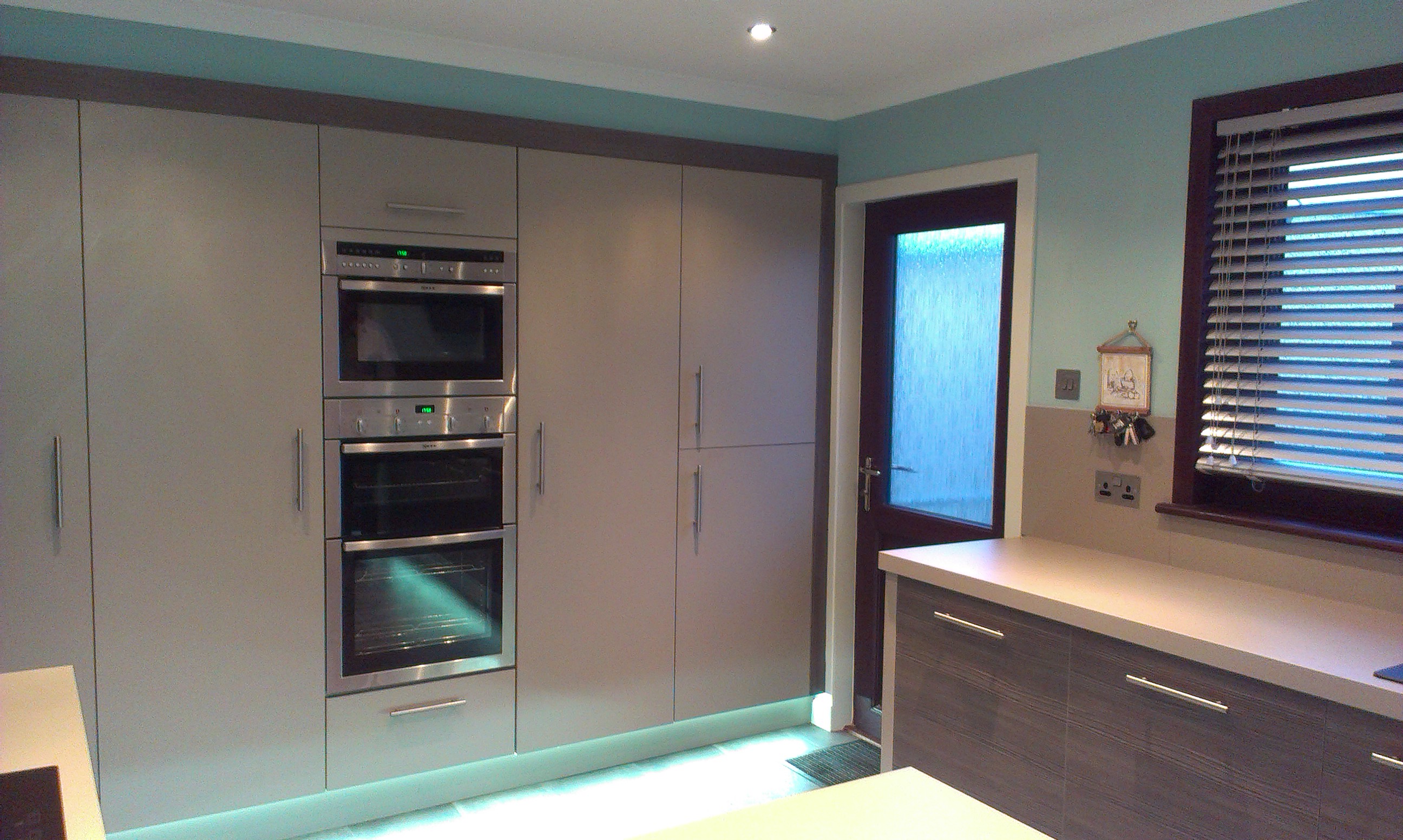 Save To Houzz Ideabook: Houzz
Mr & Mrs Potts, Wick
Location: Wick
Designer: Kelly Davidson
Collection: Fusion
Finish: Stone and Grey/Brown Avola
Budget: £15,000
Designer's Notes
The client wanted a new kitchen, completely different to the kitchen that had been installed for the past 15 years.
I sat down with the client and discussed what was needed and wanted in the kitchen. Design, layout, and access were key factors as the client has a disabled family member.
The kitchen had to have plenty of storage, light and space. There was a utility room adjacent to the kitchen, which Ashley Ann suggested knocking the wall down and this would allow the room to become bigger and let the light flow through.
We had a beautiful bank of units along the back wall, which gives a huge amount of storage and we also added plinth lights around the room. The client also wanted a seating area, which we suggested to make a feature of, and made a drop height breakfast bar, which was attached to the cooking area. The installation went smooth and was completed in the week.
The end result was a kitchen that was stylish yet practical.