<<Prev
Next>>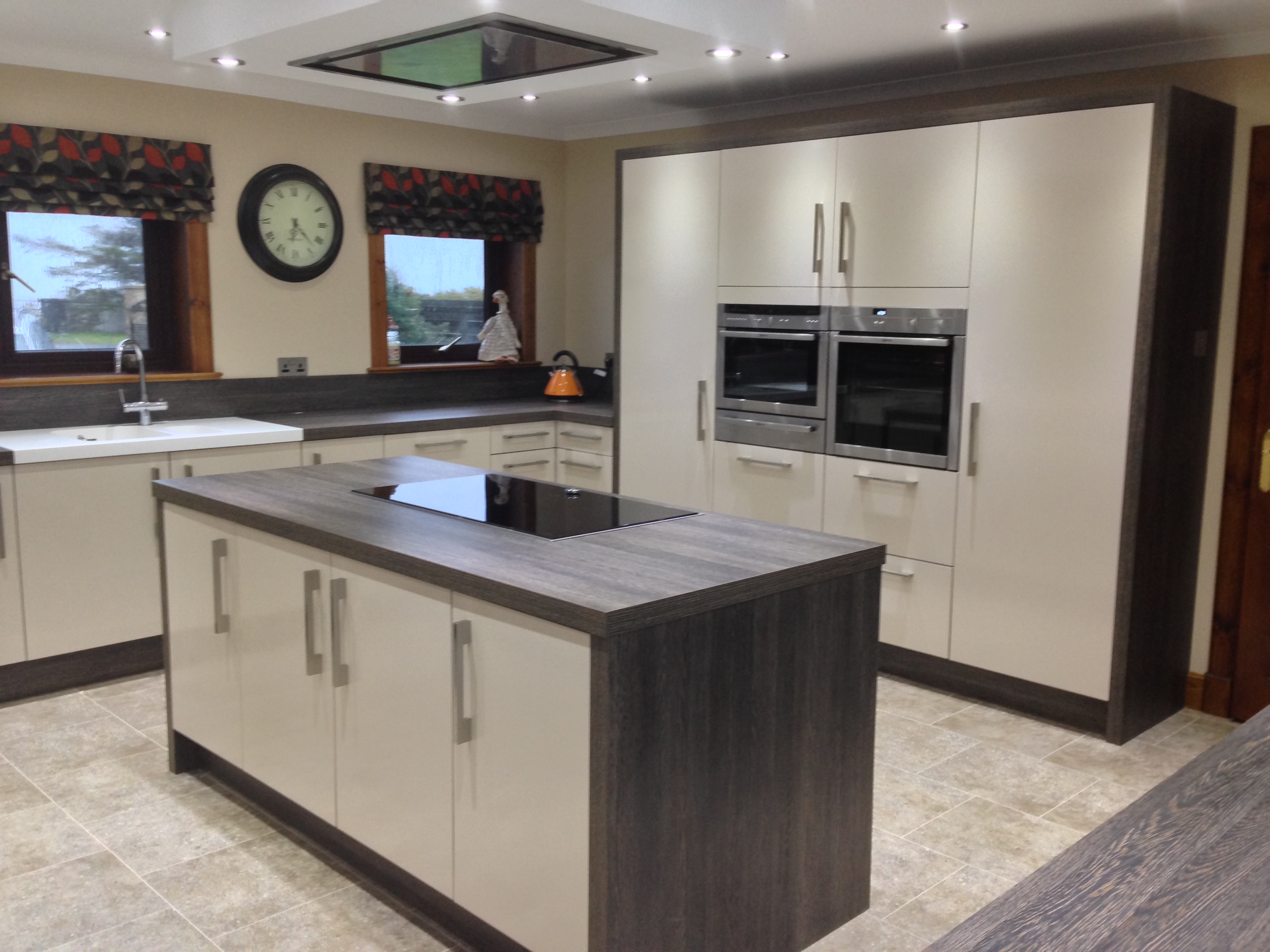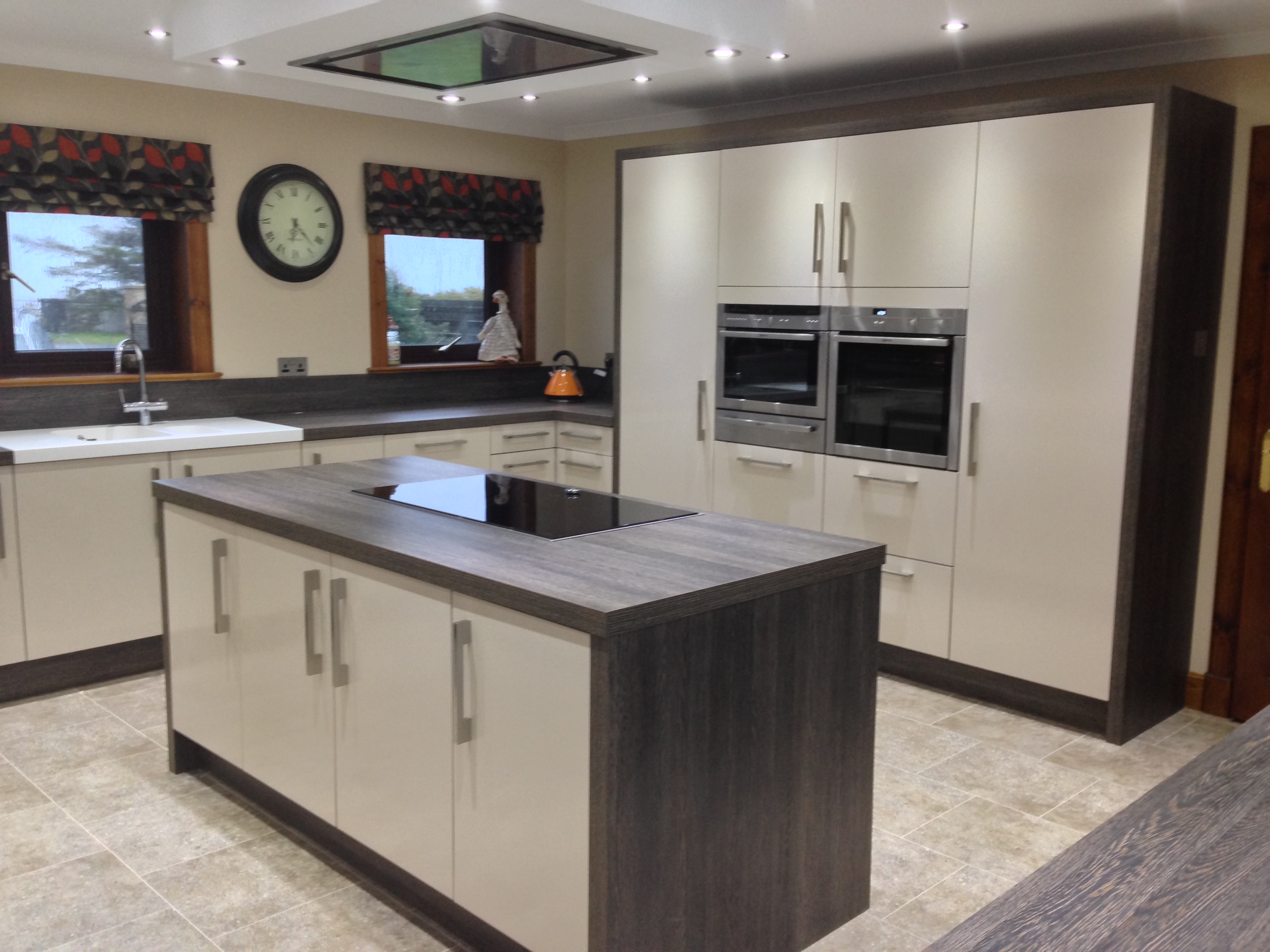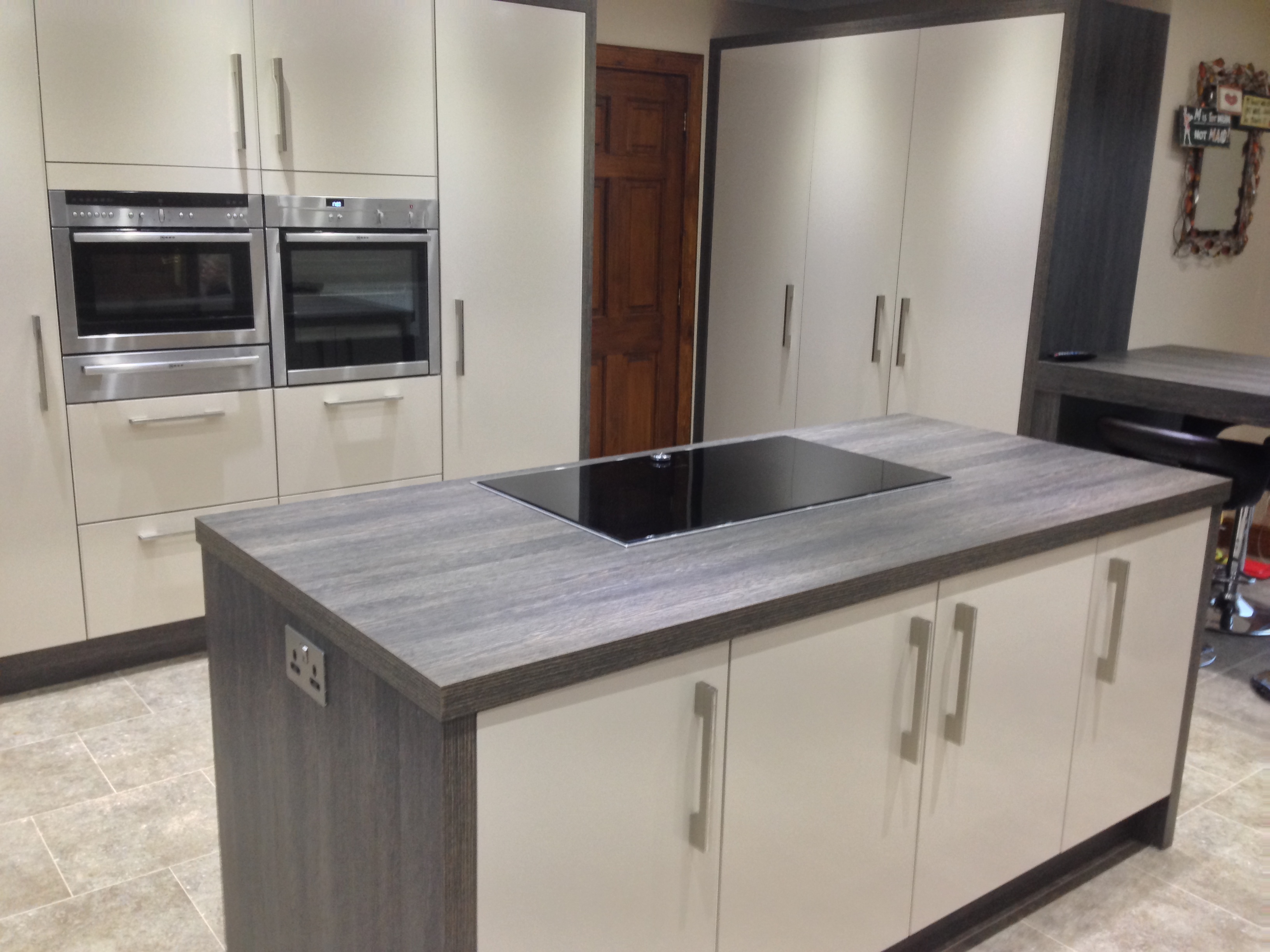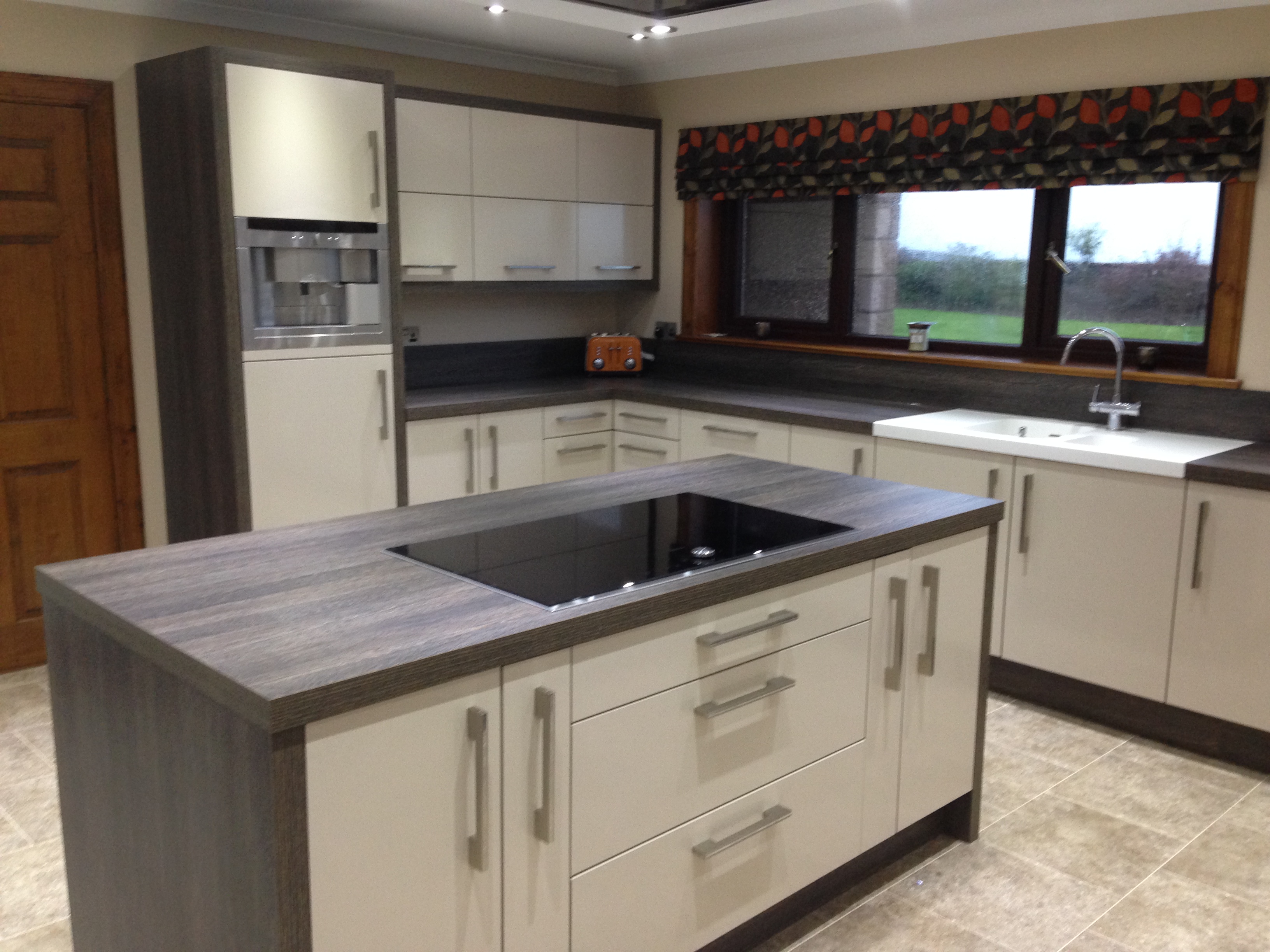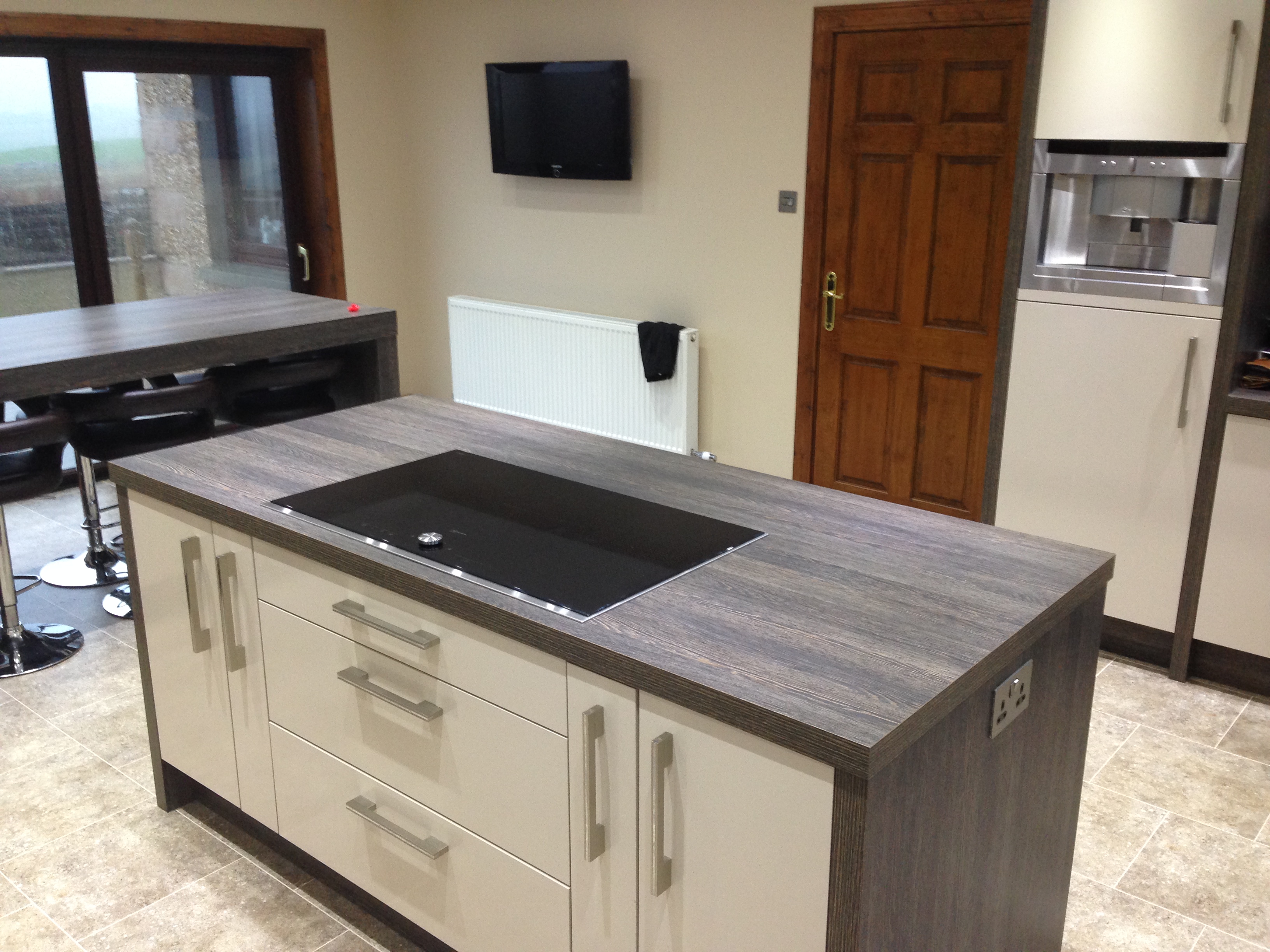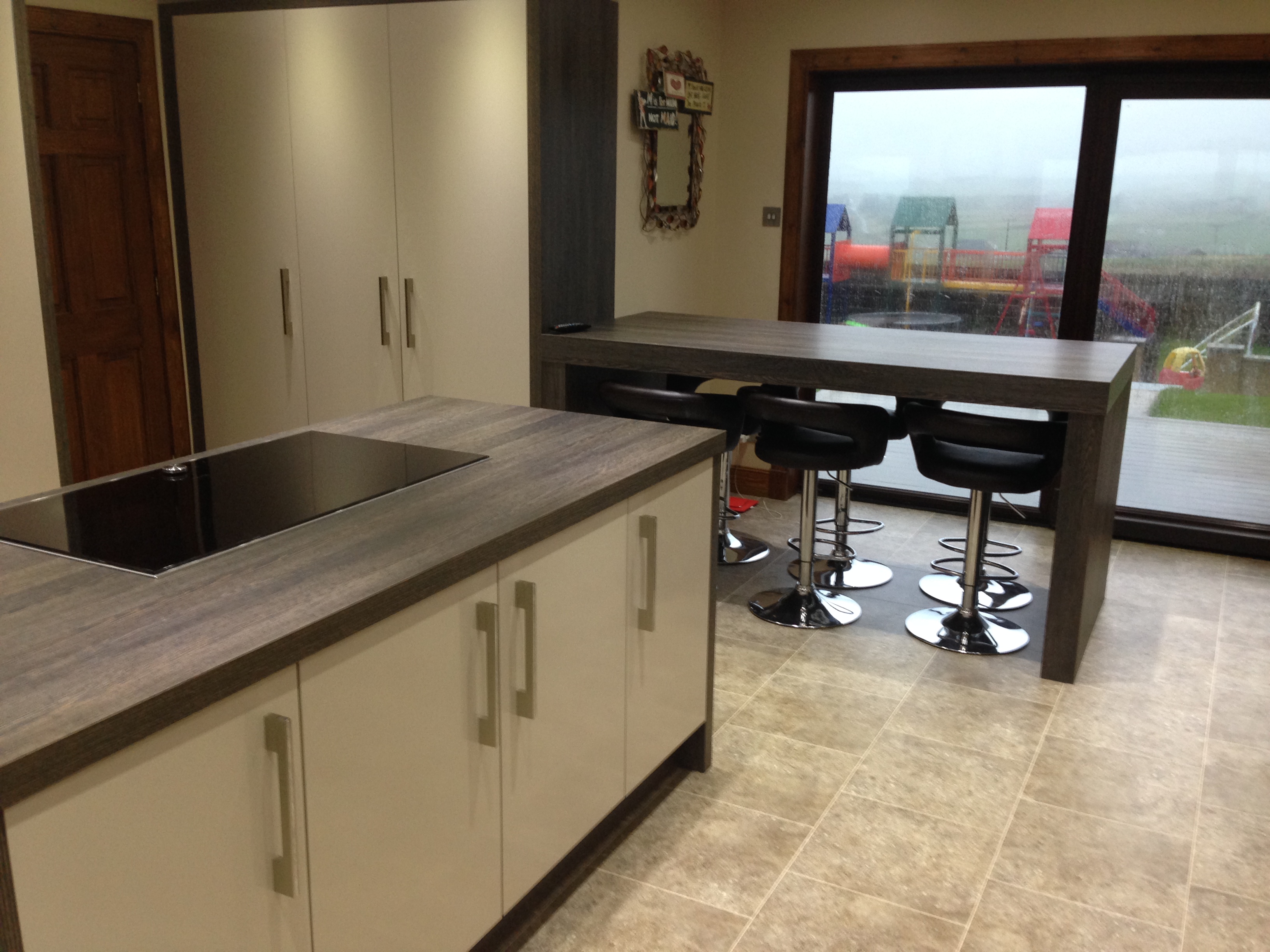 Save To Houzz Ideabook: Houzz
Mr & Mrs Robertson, Lybster
Location: Lybster
Collection: Fusion
Finish: Beige Gloss and Mali Wenge
Budget: £28,800
Designer's Notes
The customer wanted a modern design for their kitchen with lots of straight edges to give a sleek finish.
The customer had a large open space to work with, and wanted to incorporate an area for family dining into their kitchen.
The customer liked the idea of having the units and appliances framed into the kitchen, and we achieved this by having 50mm plant on panels in a contrasting wood to the beige gloss finish door and using 50mm fusion worktops.
The feature Corian sink module is a focal point of the kitchen and helps to break up the large run of worktops along the back wall.
The integrated appliances in the tall bank of units and the large central island contribute to the sleek finish of the kitchen, whilst keeping the kitchen practical.
Several other features of the kitchen, such as the boiling water tap, built in coffee machine and compact microwave are suitable for modern living on a day to day basis.
The installation was smooth and hassle free. The customer is very happy with the finished product and loves their new kitchen!