<<Prev
Next>>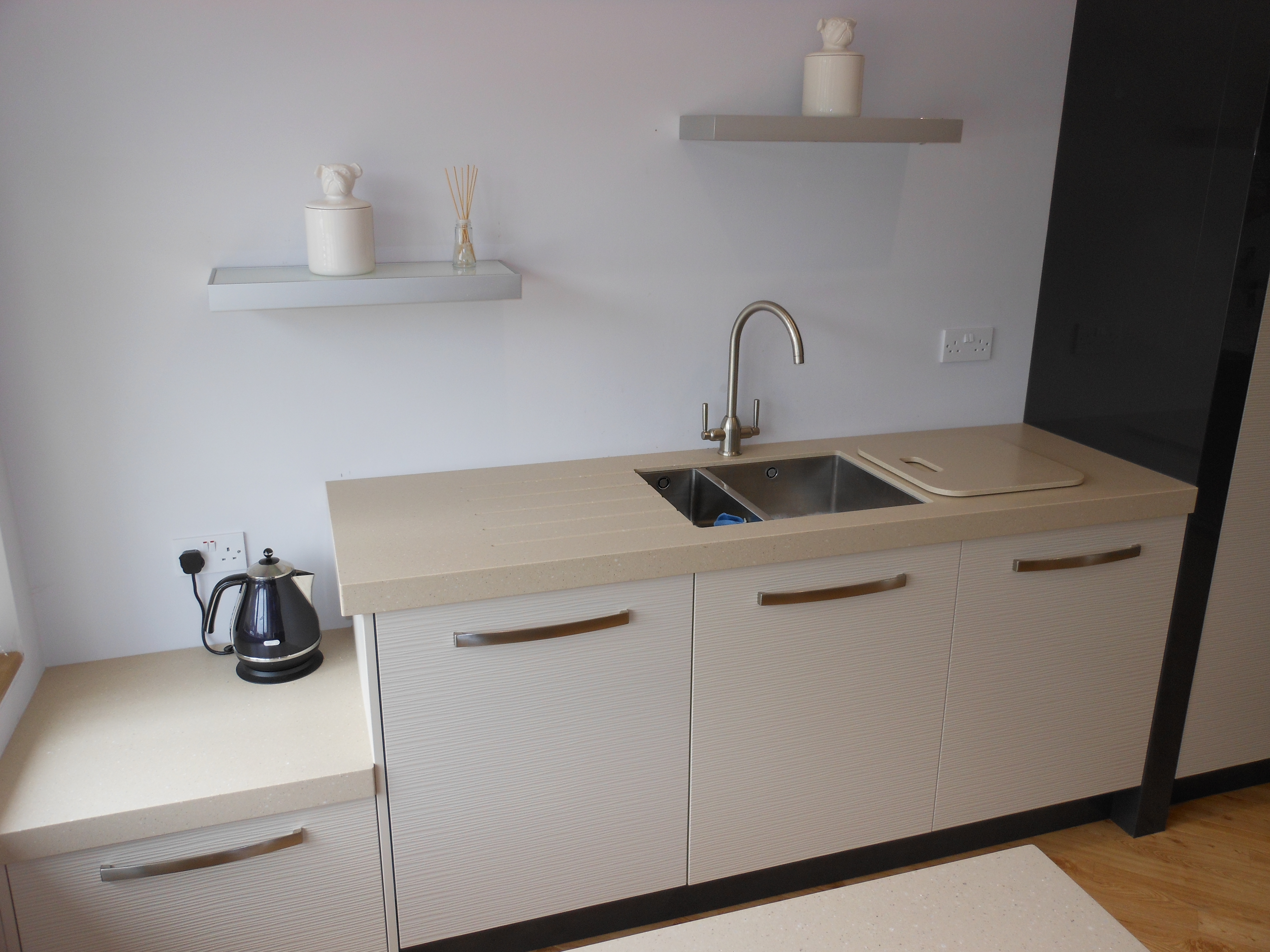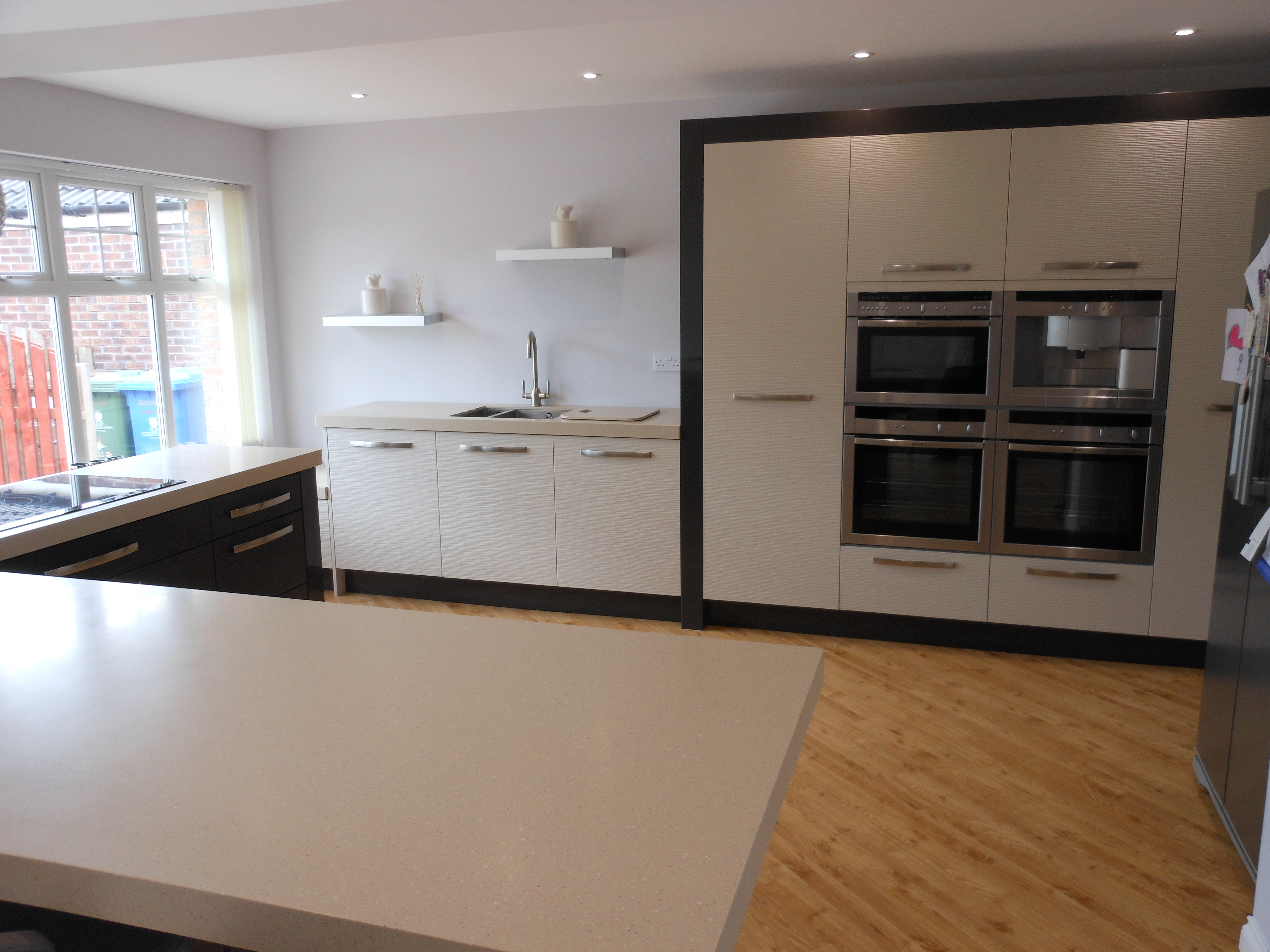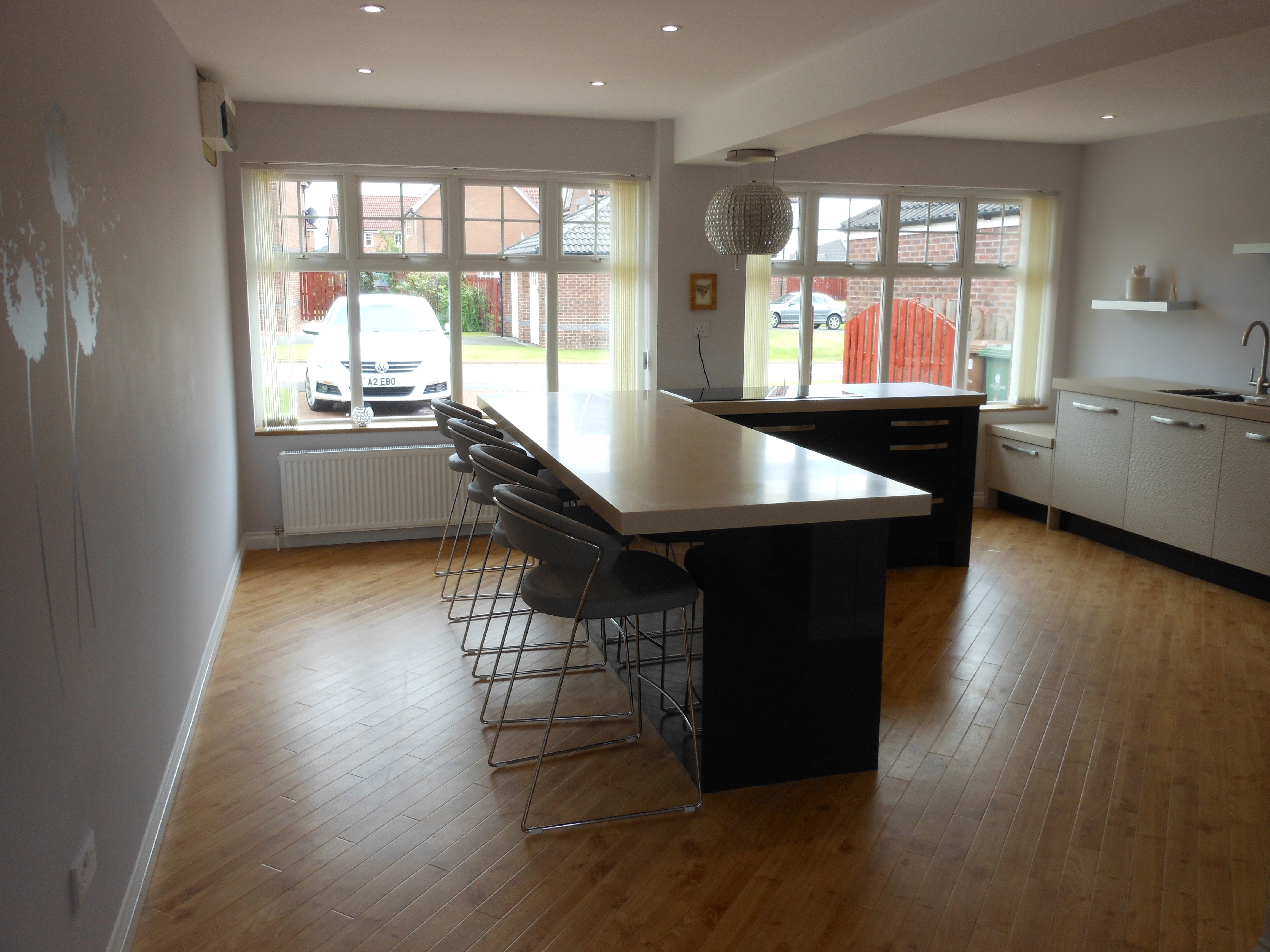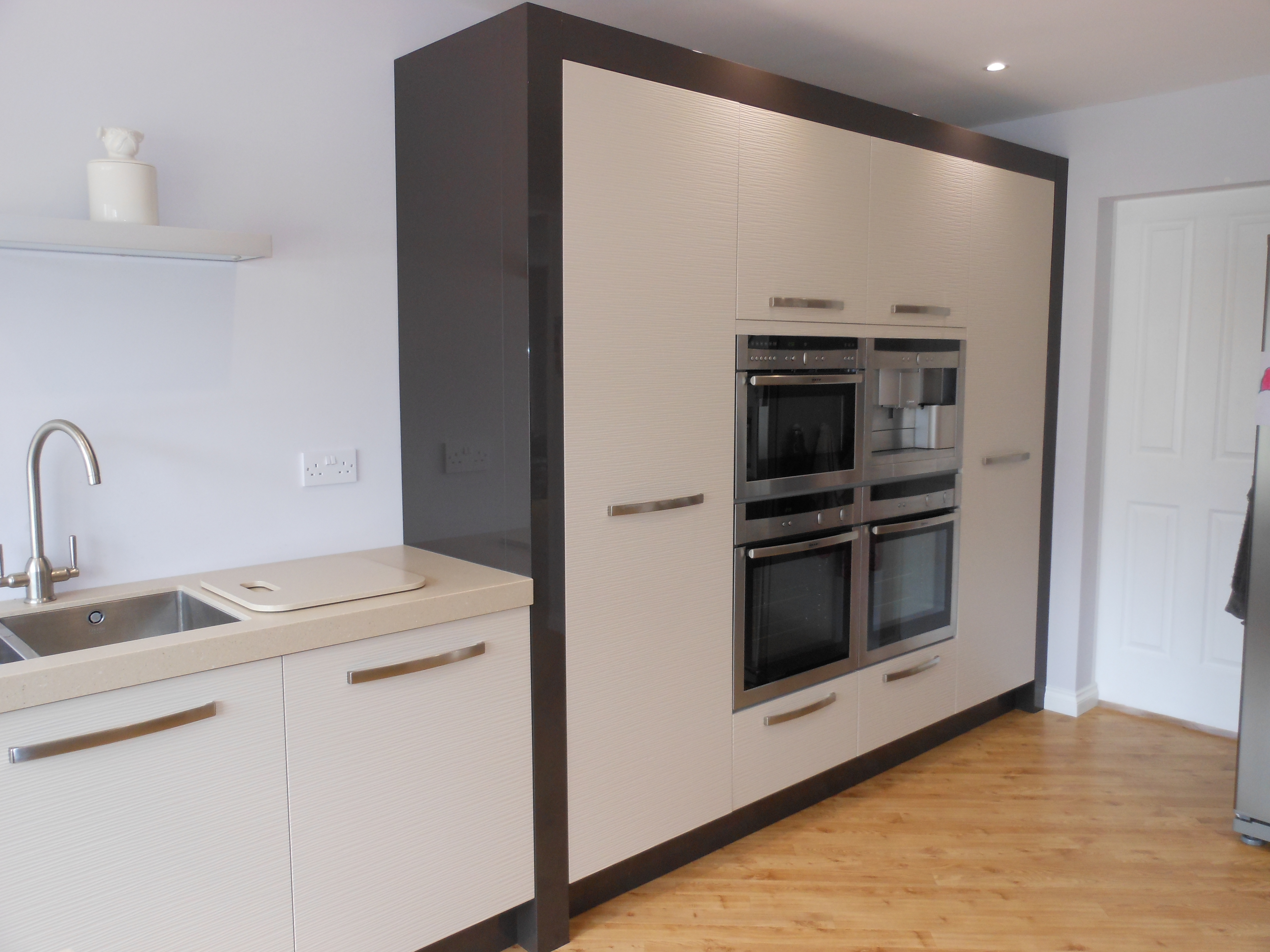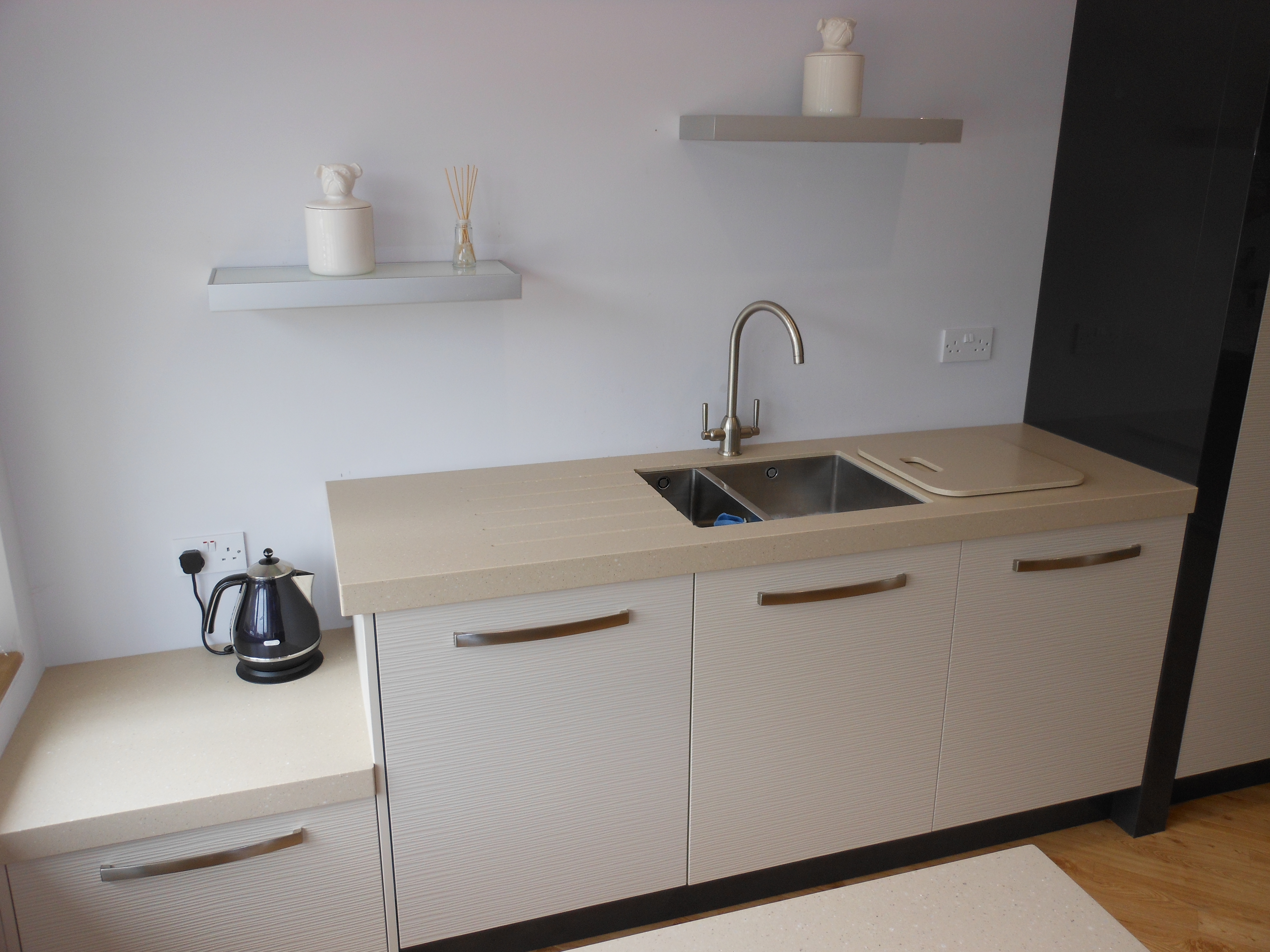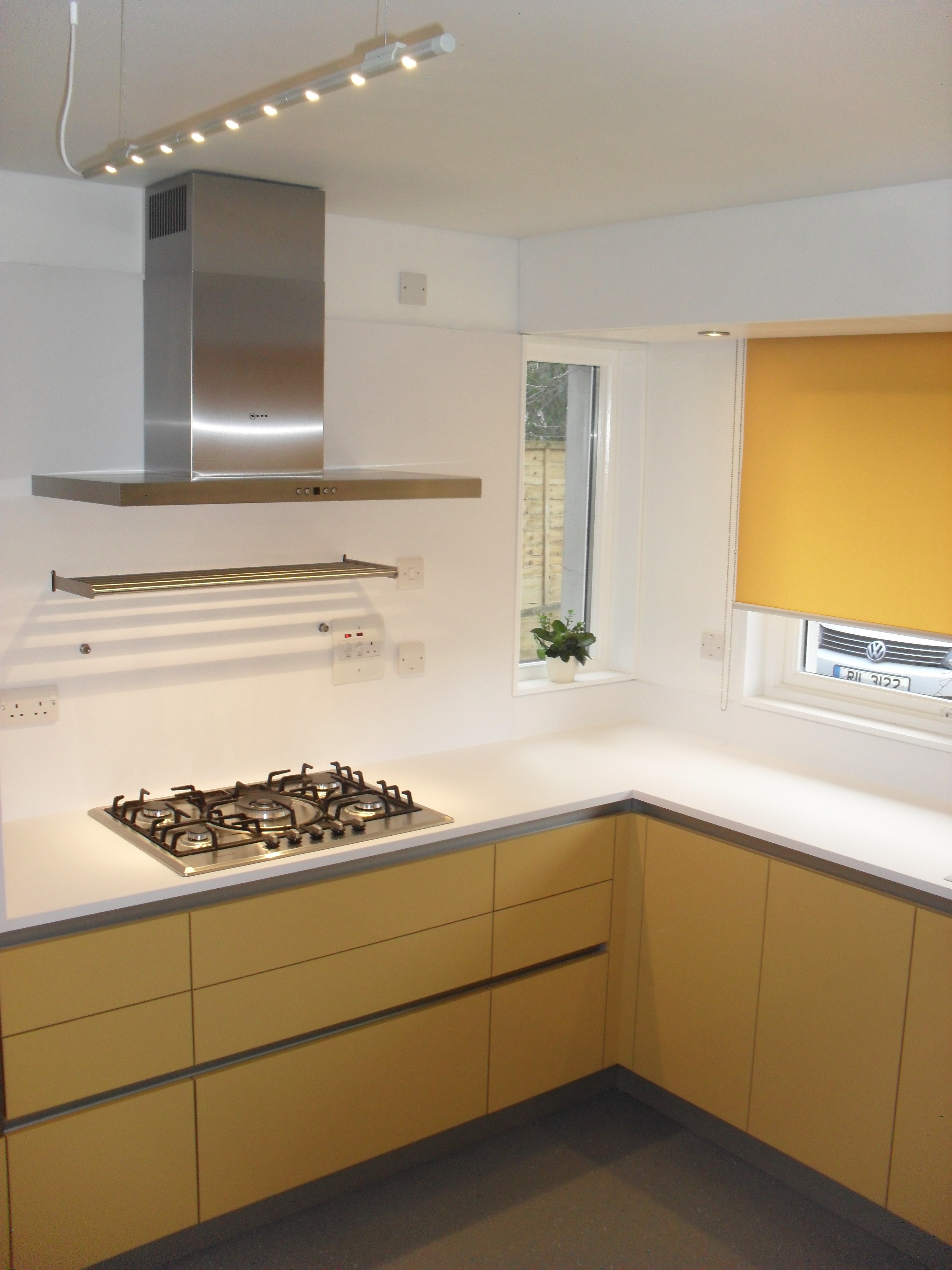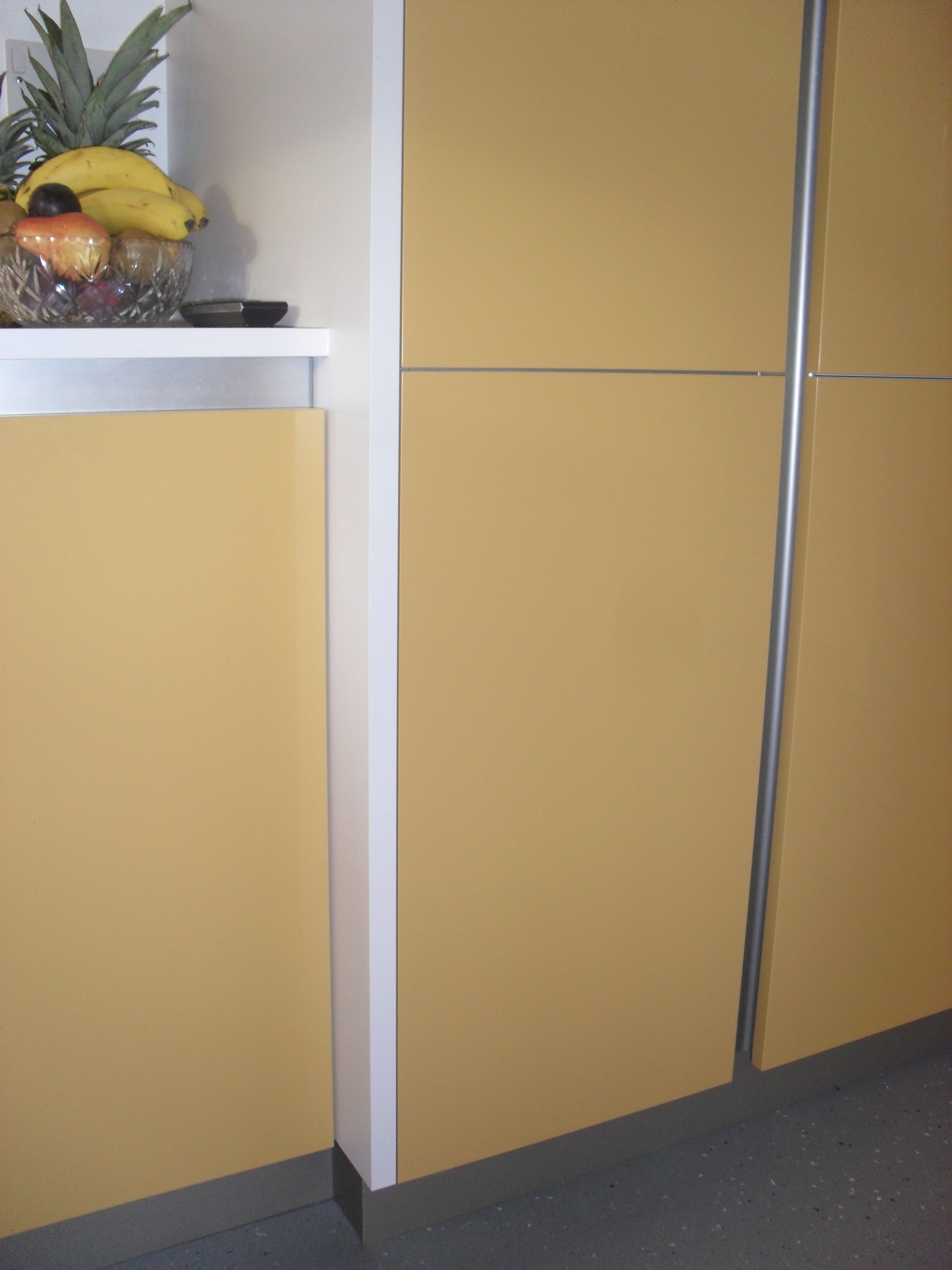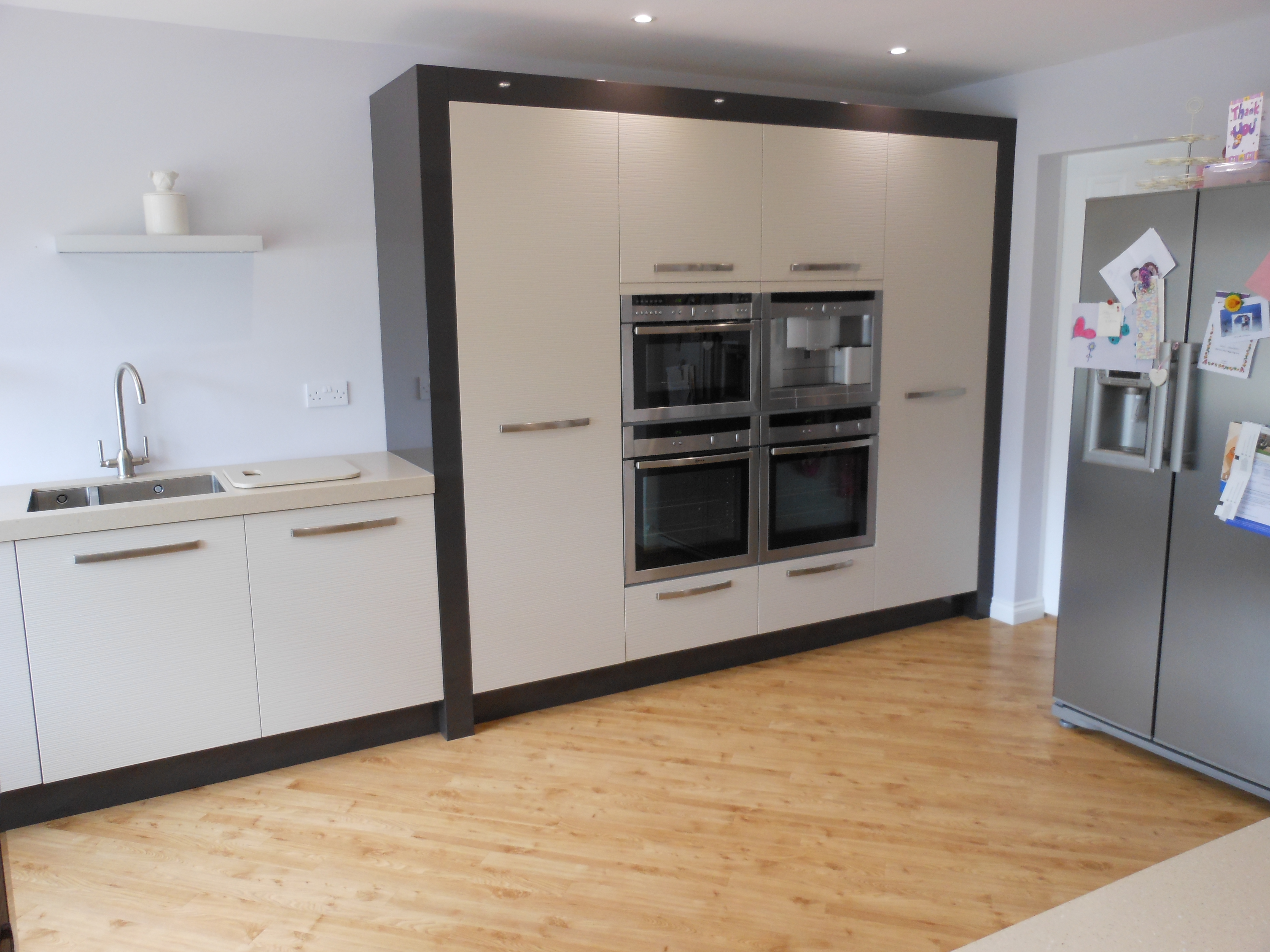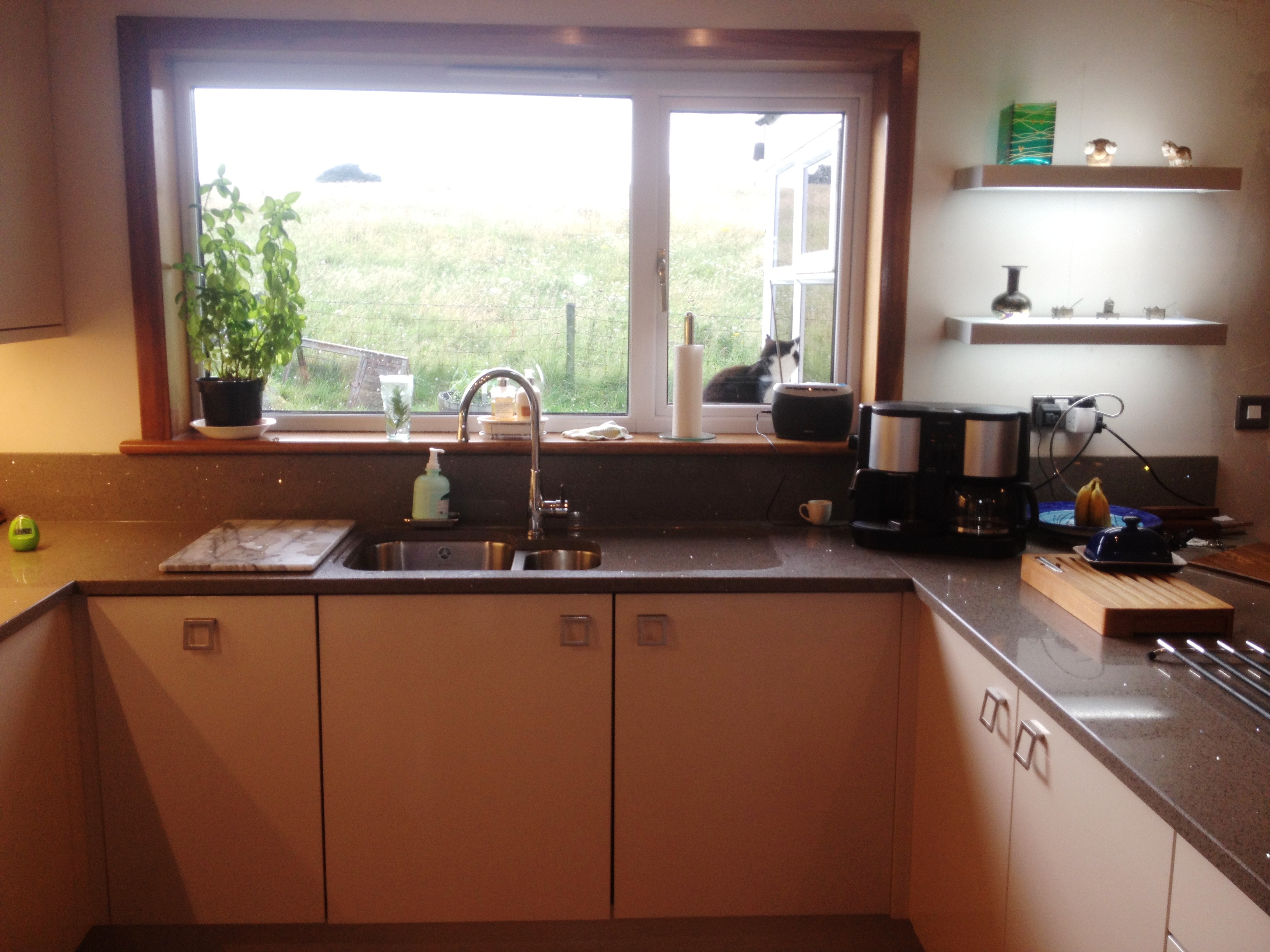 Save To Houzz Ideabook: Houzz
Mr & Mrs Sneddon, Tullibody
Location: Tullibody
Designer: Christine Bollard
Collection: Metris
Finish: Textured Matt Sand, Textured Wenge and Gloss Earth
Budget: £25,000
Designer's Notes
As this was a garage conversion, the room was a blank canvas for me to work on. The requirement from Mr & Mrs Sneddon was that they had a bank of units and an Island with a large seating area. I discussed with the client an L Shape Island as they had the space to achieve this and also this left the seating area free from the cooking side. Also, the windows in the new kitchen area were low so we had to factor in the view from outside the property.
We dropped down the last base unit on the run so he could have a wall to wall run and we put false doors on the back of the hob run so that when looking into the kitchen from the outside you weren't looking at a large panel.
We also had the Elica hood to fit above the hob, which we had to shorten for the client as it was attaching to the steel beam above and as he was very tall he didn't want to bang his head on it while cooking.
The clients were very pleased with the end result.