<<Prev
Next>>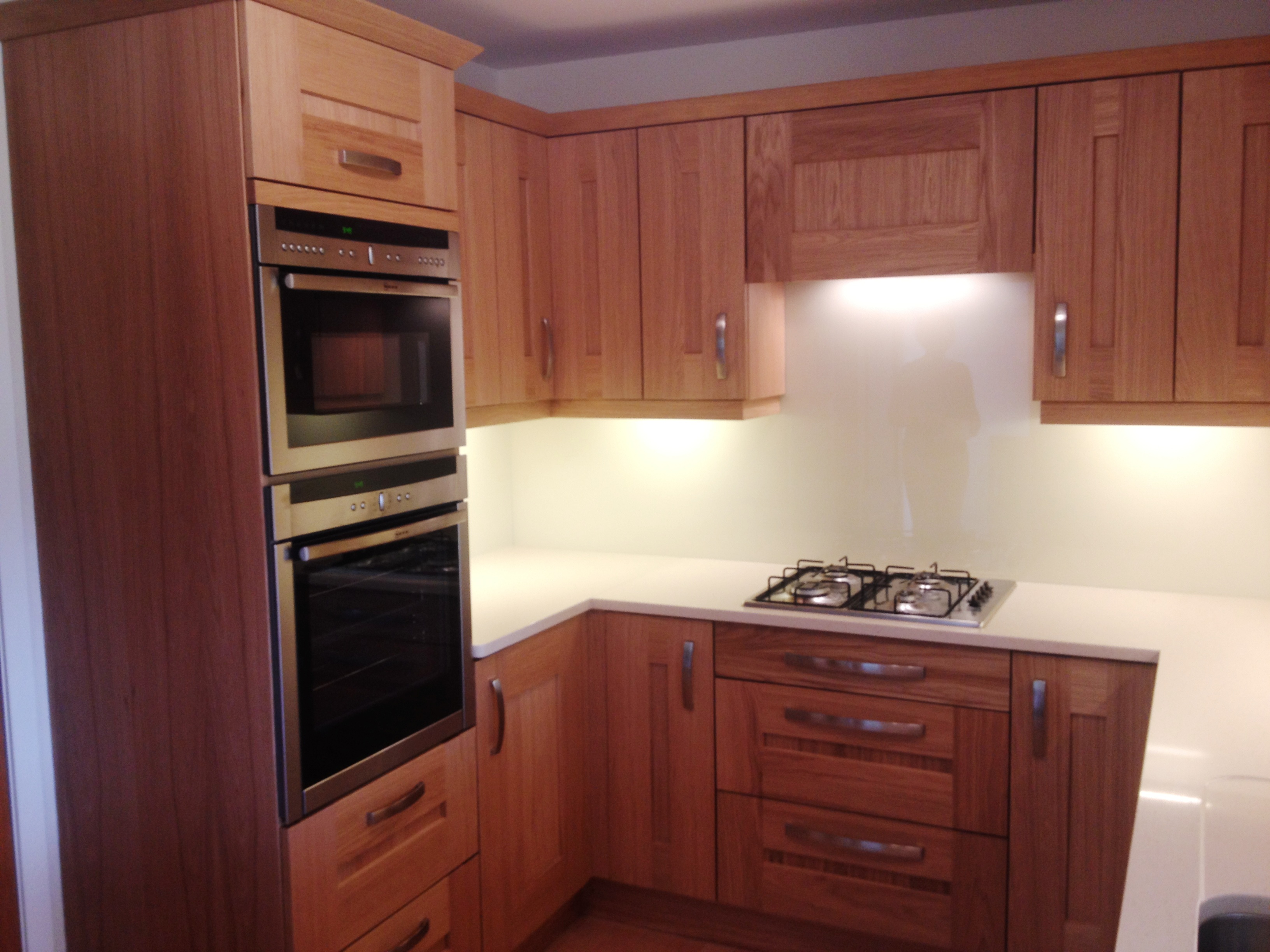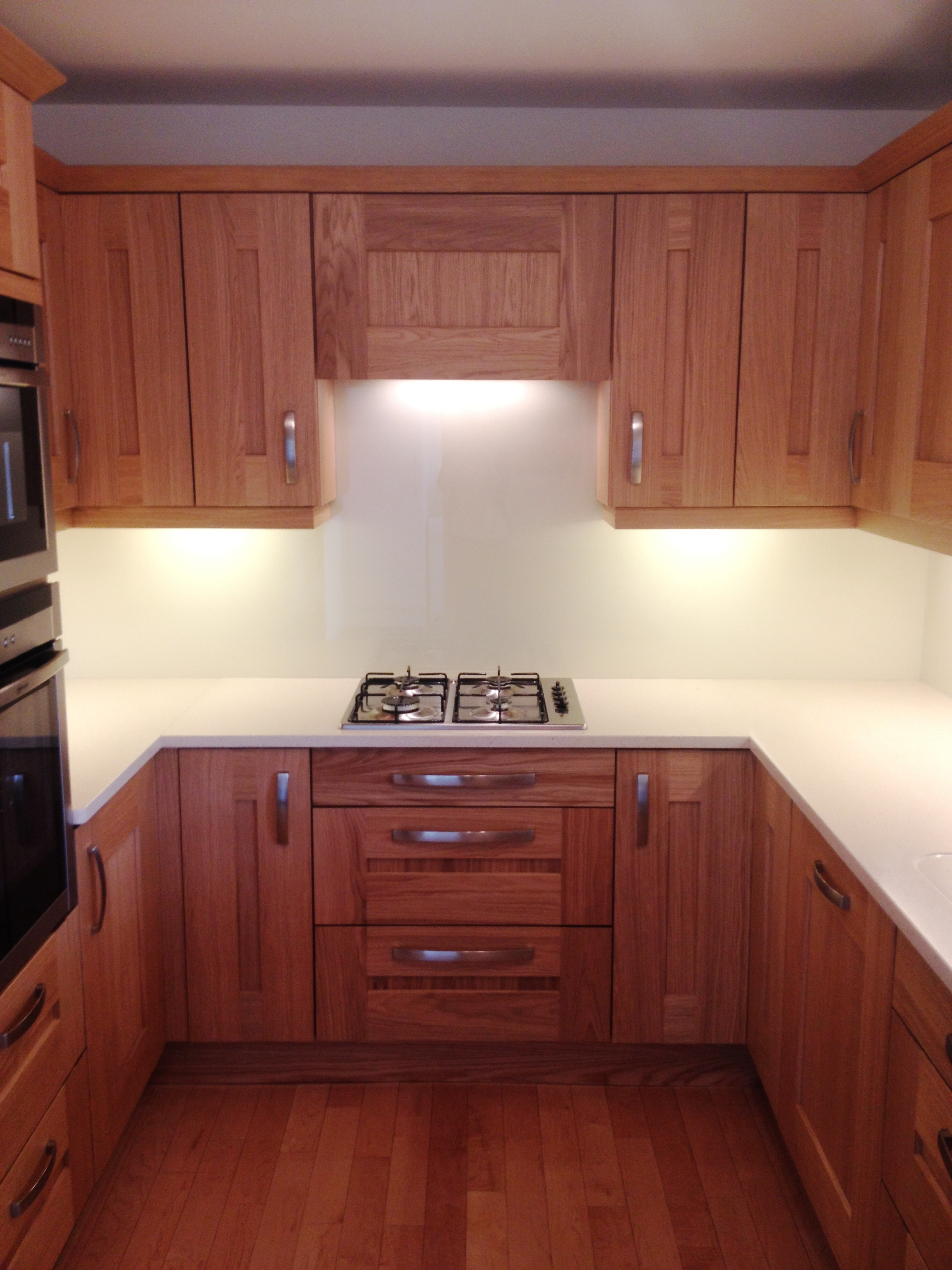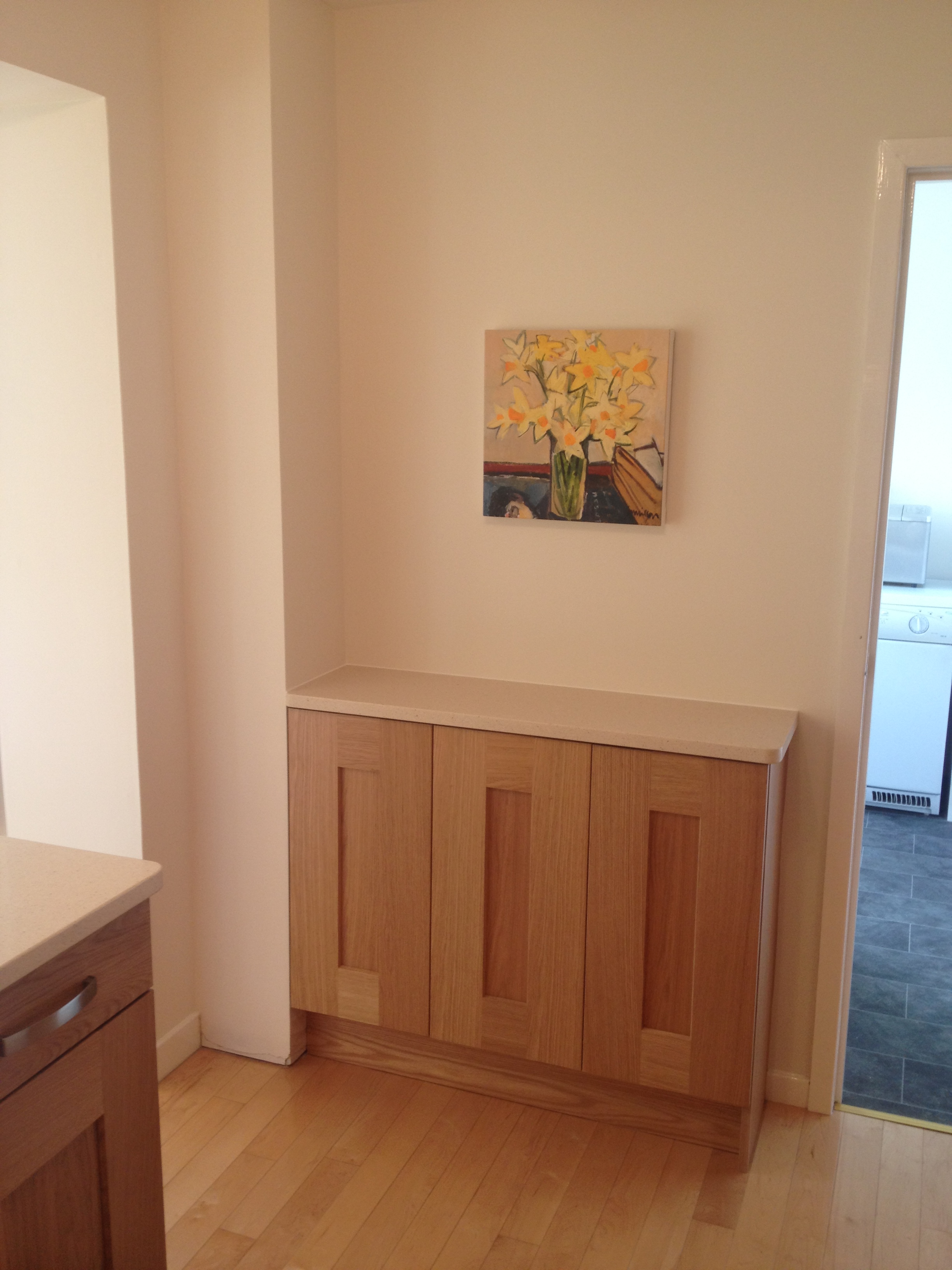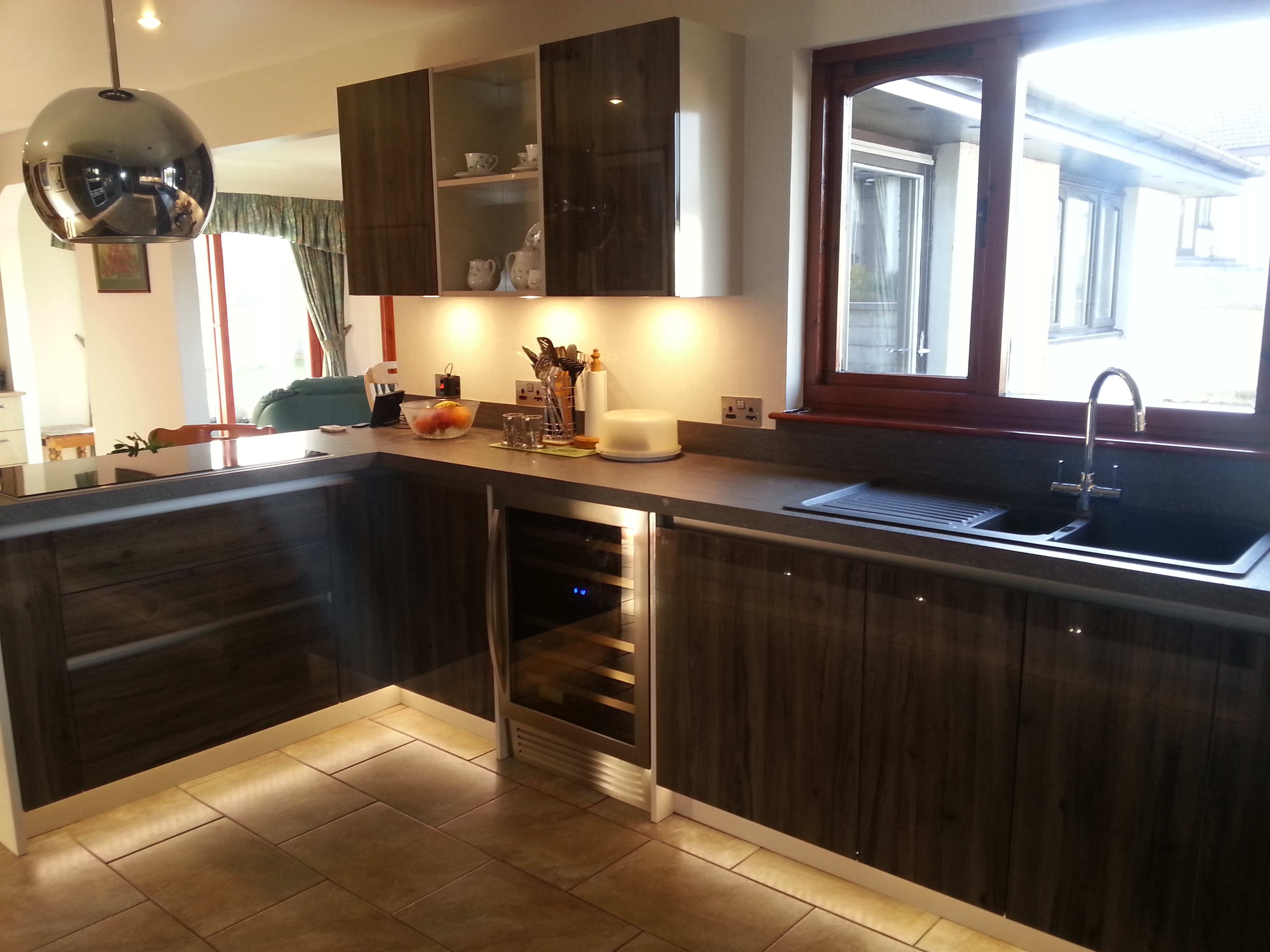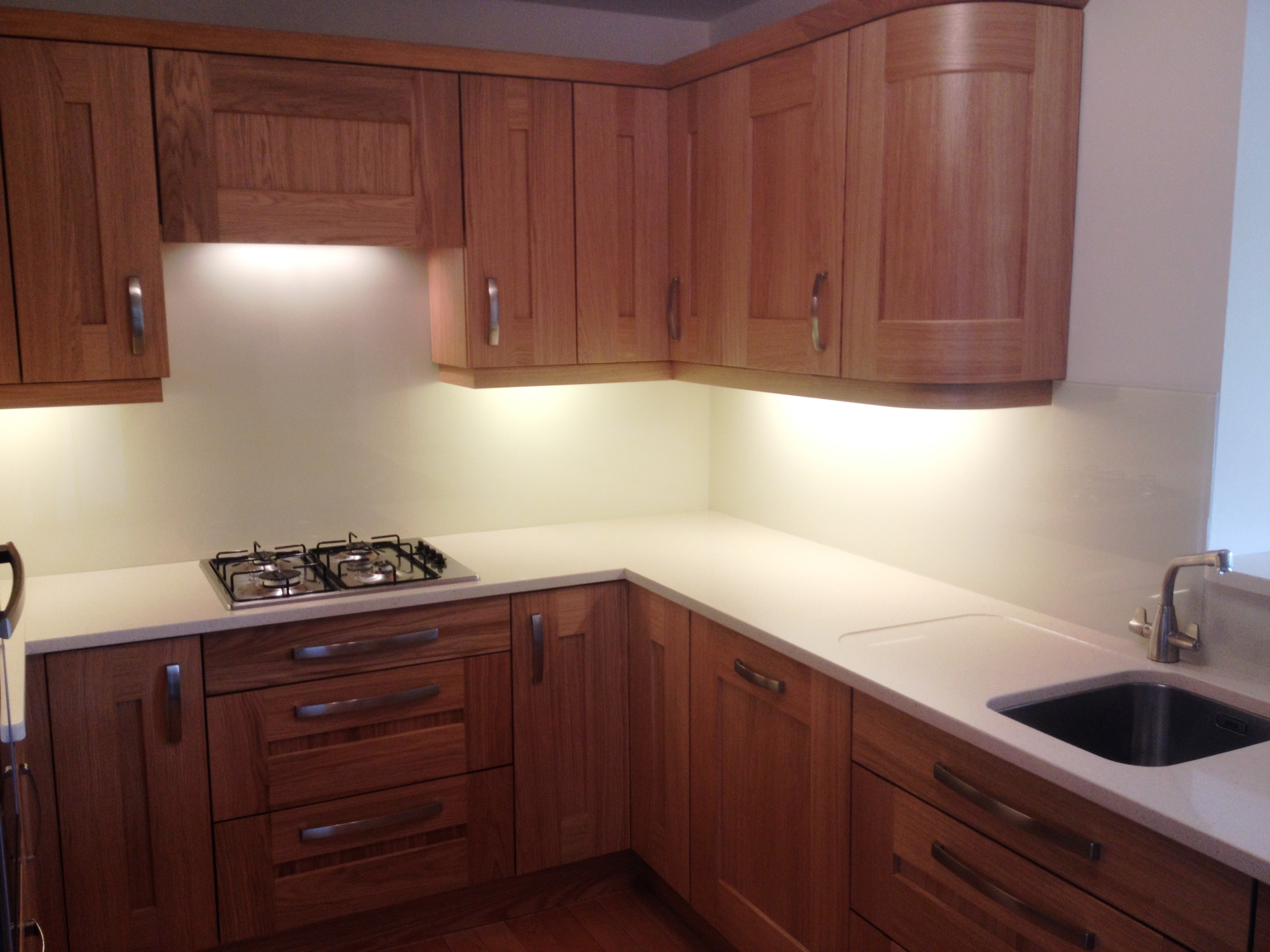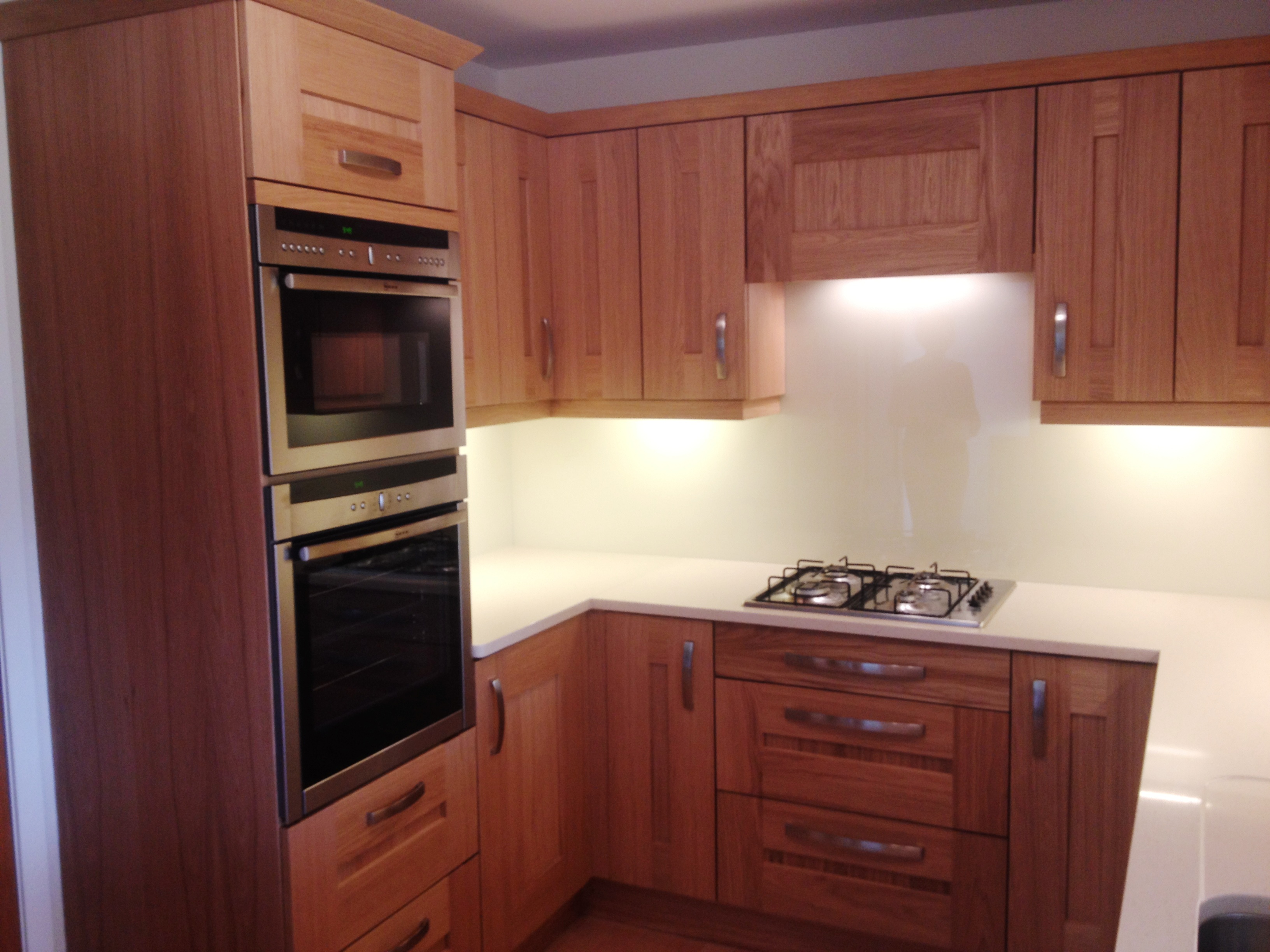 Save To Houzz Ideabook: Houzz
Mr & Mrs Walker, Carluke
Location: Carluke
Collection: Caledonia
Finish: Tarsuinn Lacquered Oak
Budget: £20,400
Designer's Notes
The style of this kitchen was very much determined by the lack of natural light available within the kitchen space, the only daylight is from the attached sun room which is open plan to the kitchen, therefore, the clients wanted to keep the colours light and airy. The choice of natural oak meant that a light worktop and glass splash back could be used to compliment the doors.
The customer wanted to keep the kitchen very streamlined and uncluttered hence the reason that no electrical sockets are shown on the glass splash back. The electrical sockets are located with the corner wall units in the form of pull down Evoline ports.
The reduced depth unit to the left of the utility door was an additional unit to allow for more storage space, this unit works perfectly and enhances the overall look of the kitchen.