<<Prev
Next>>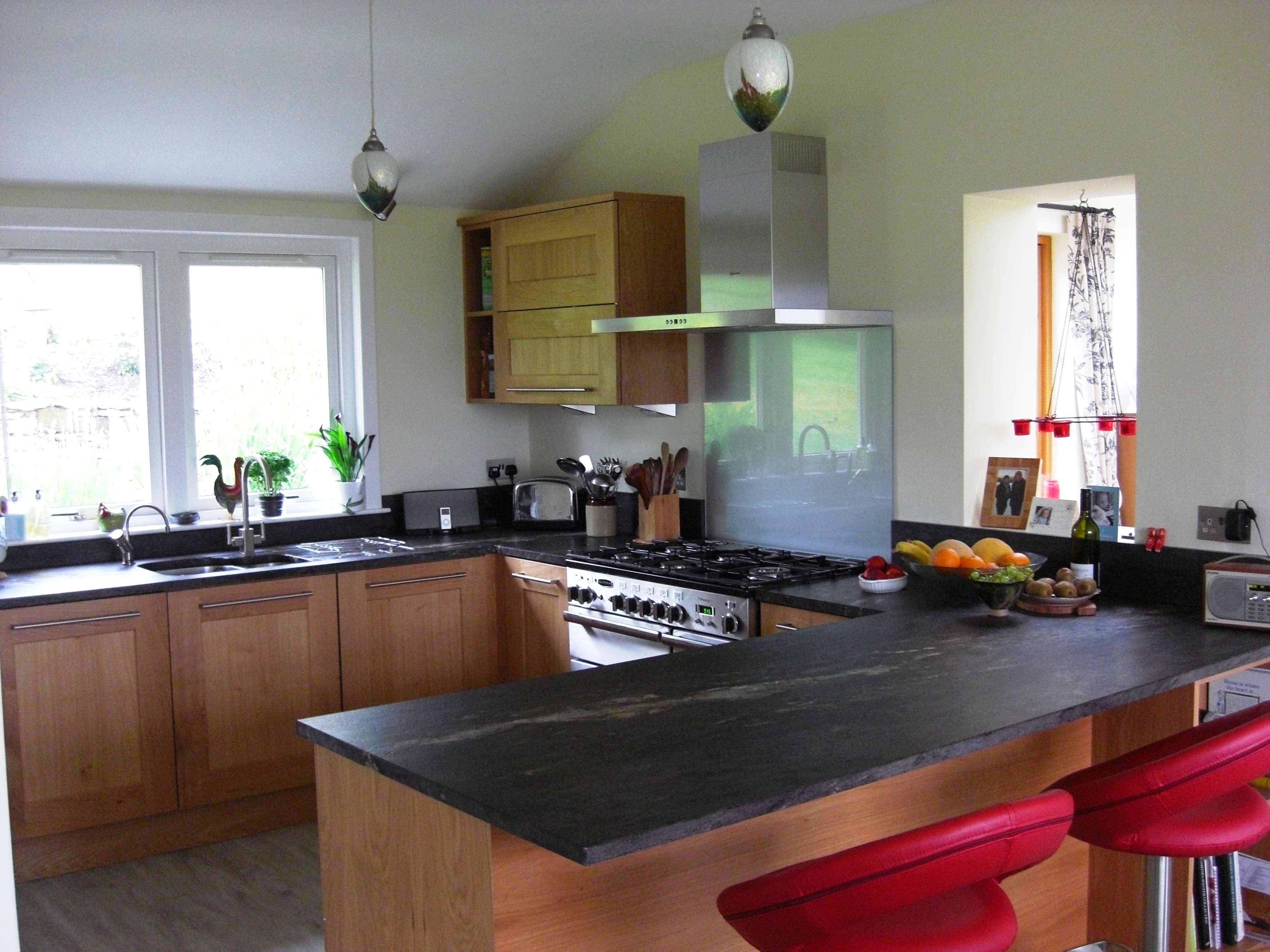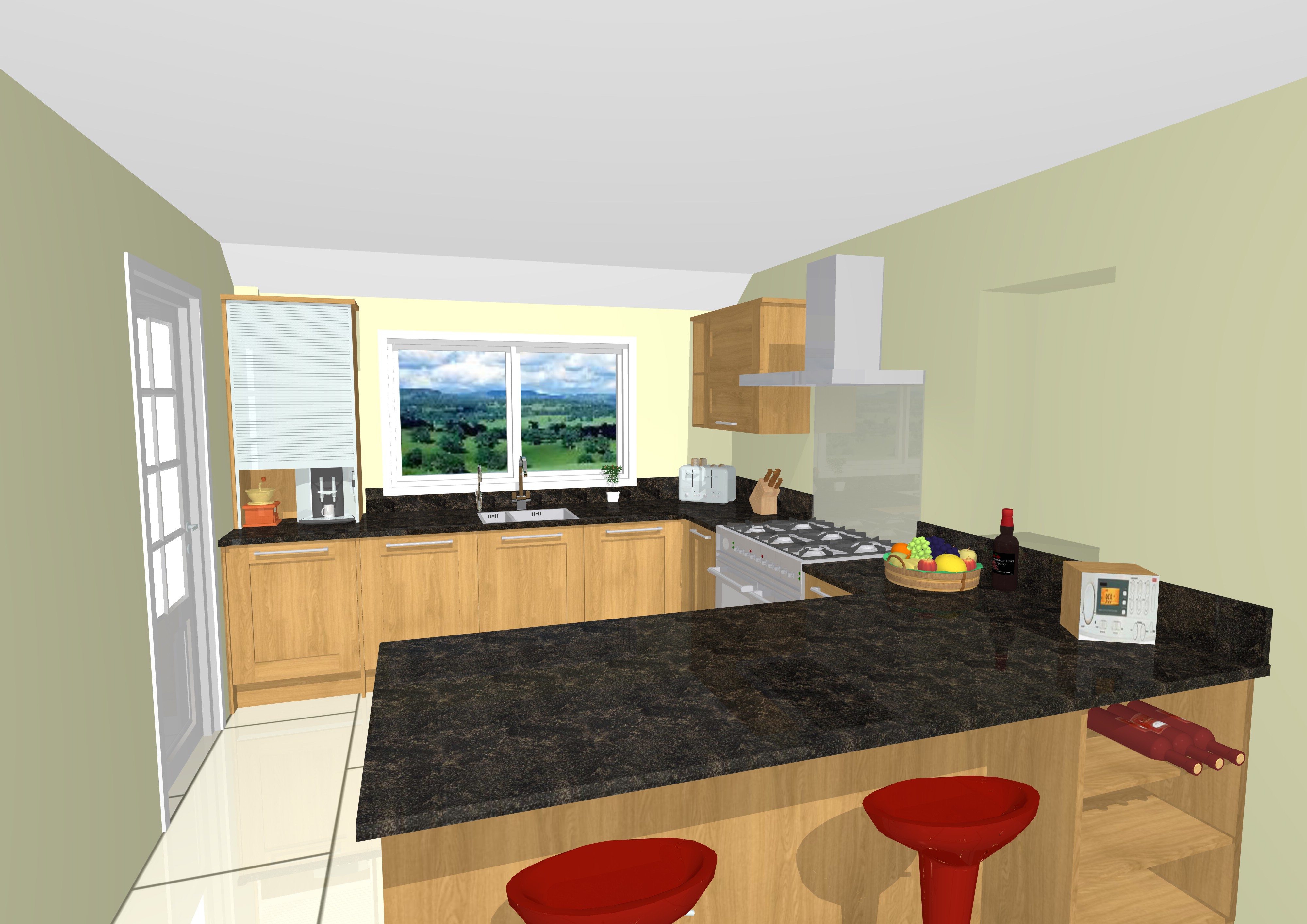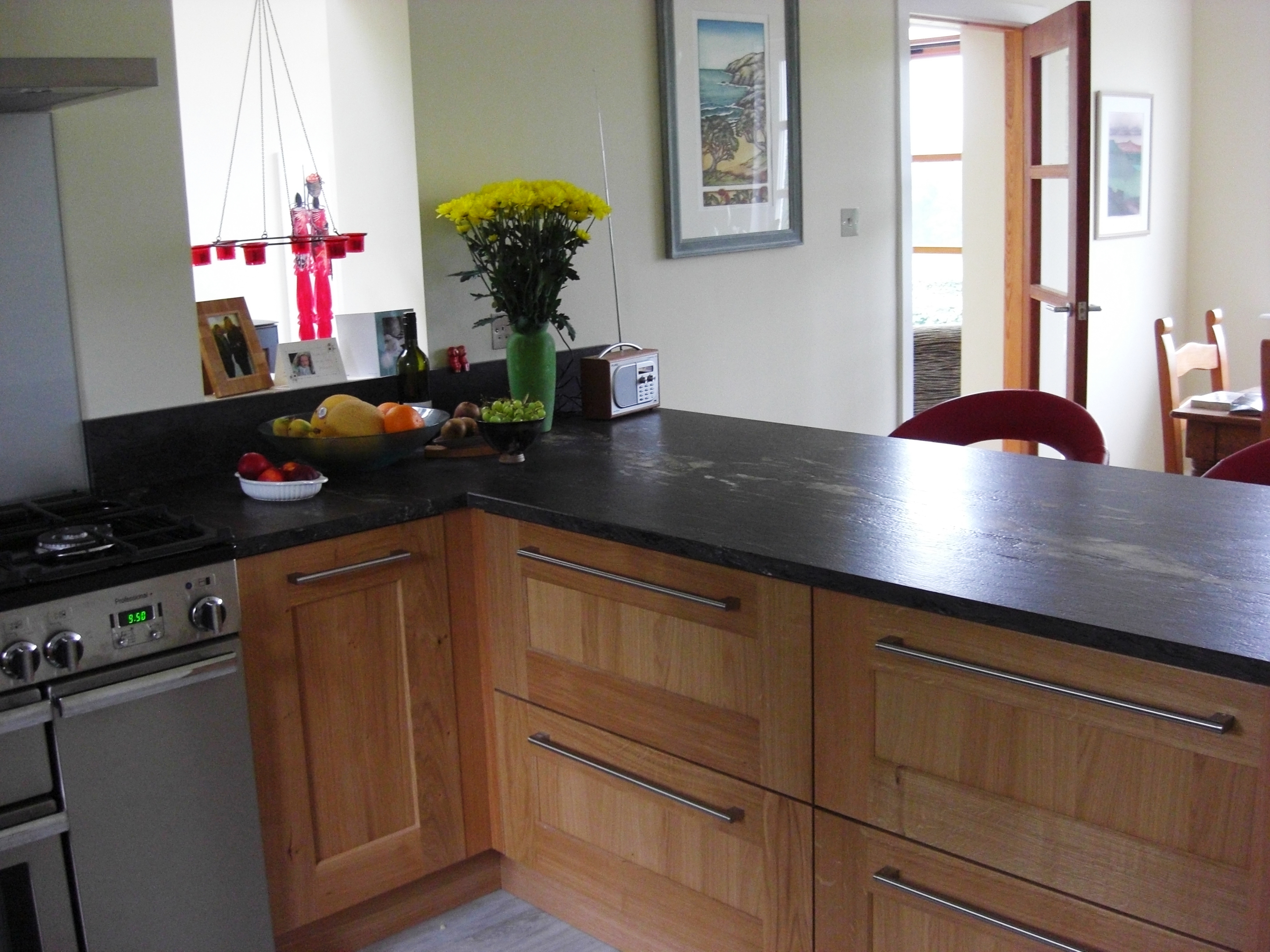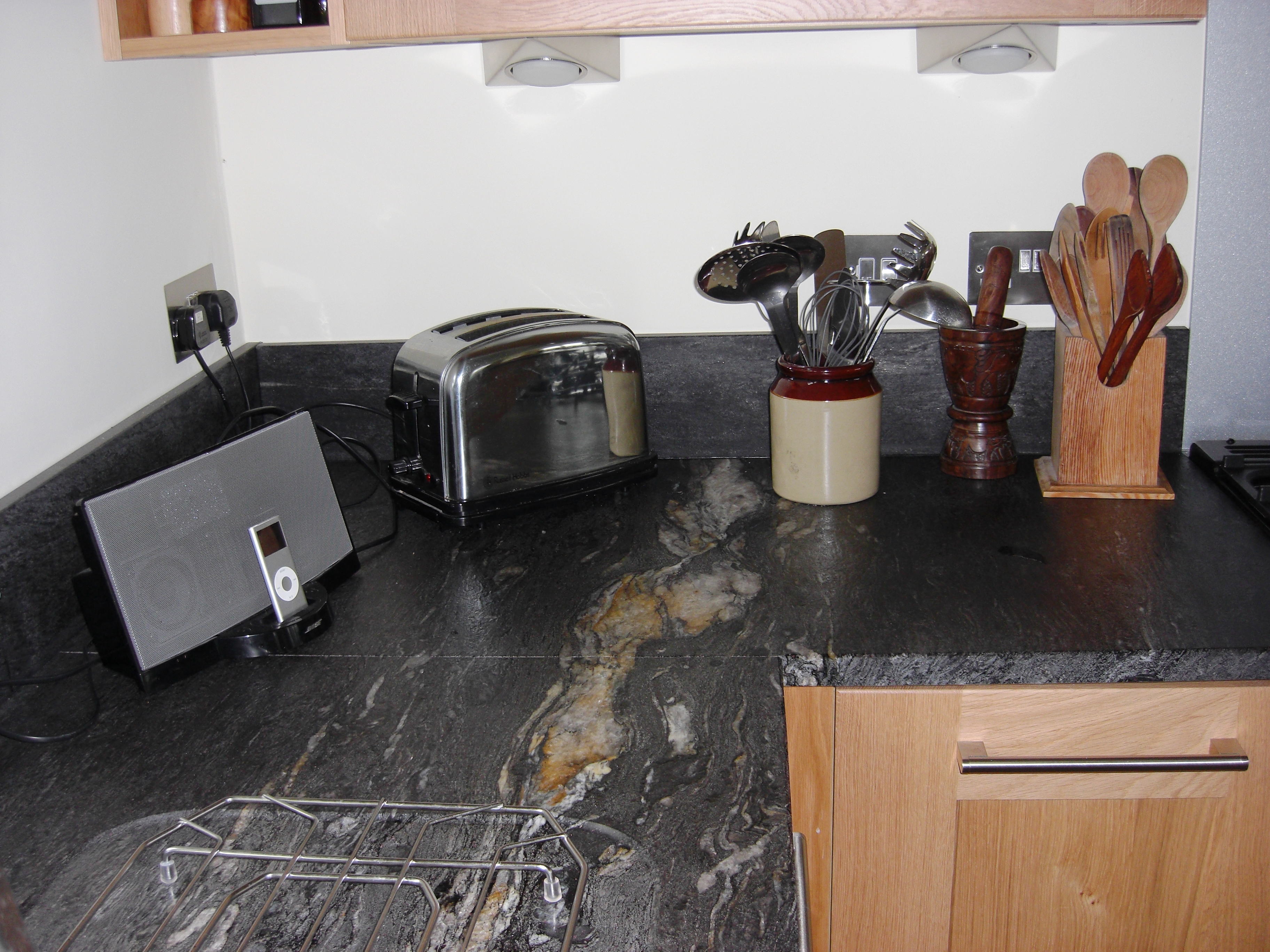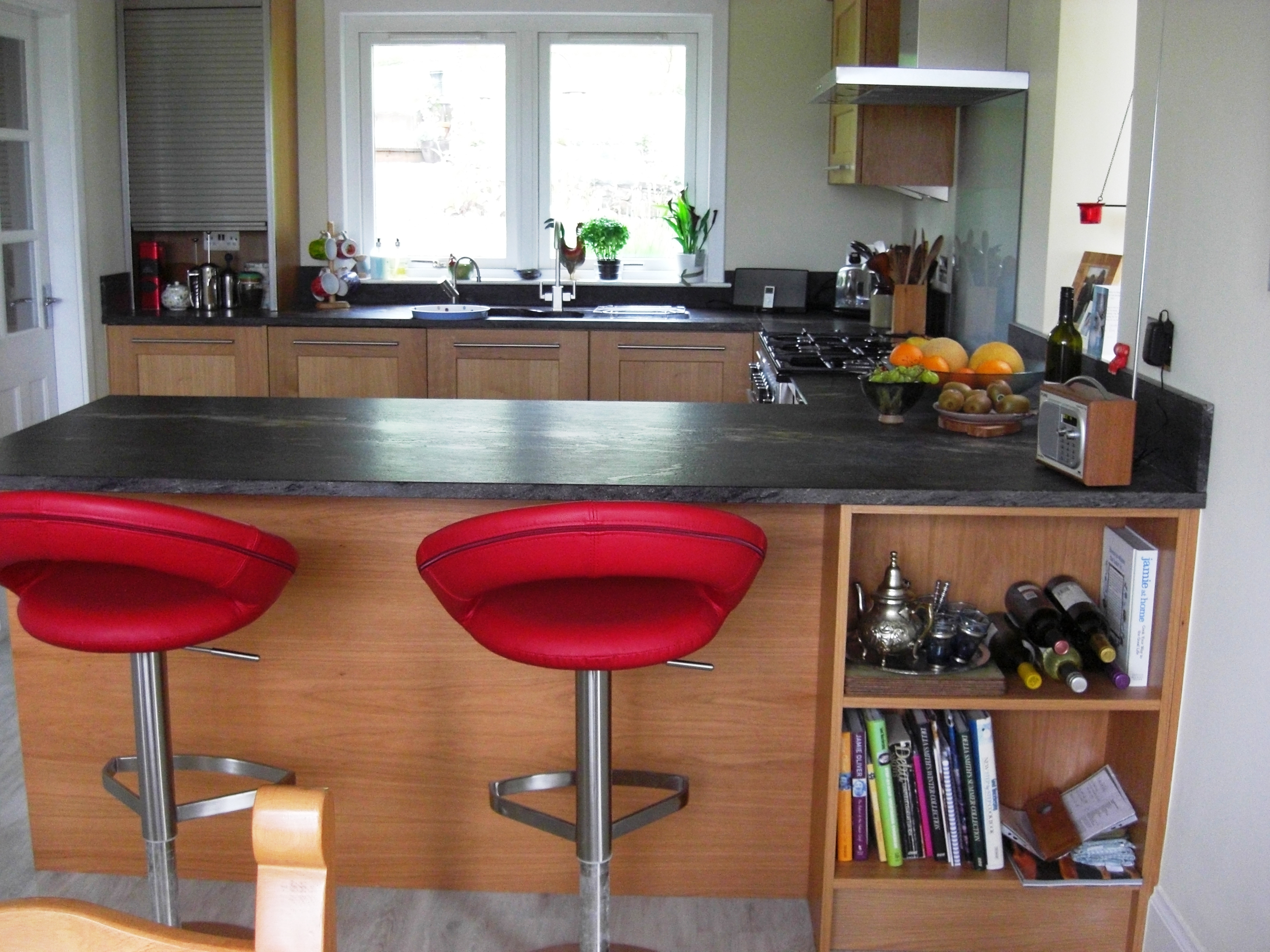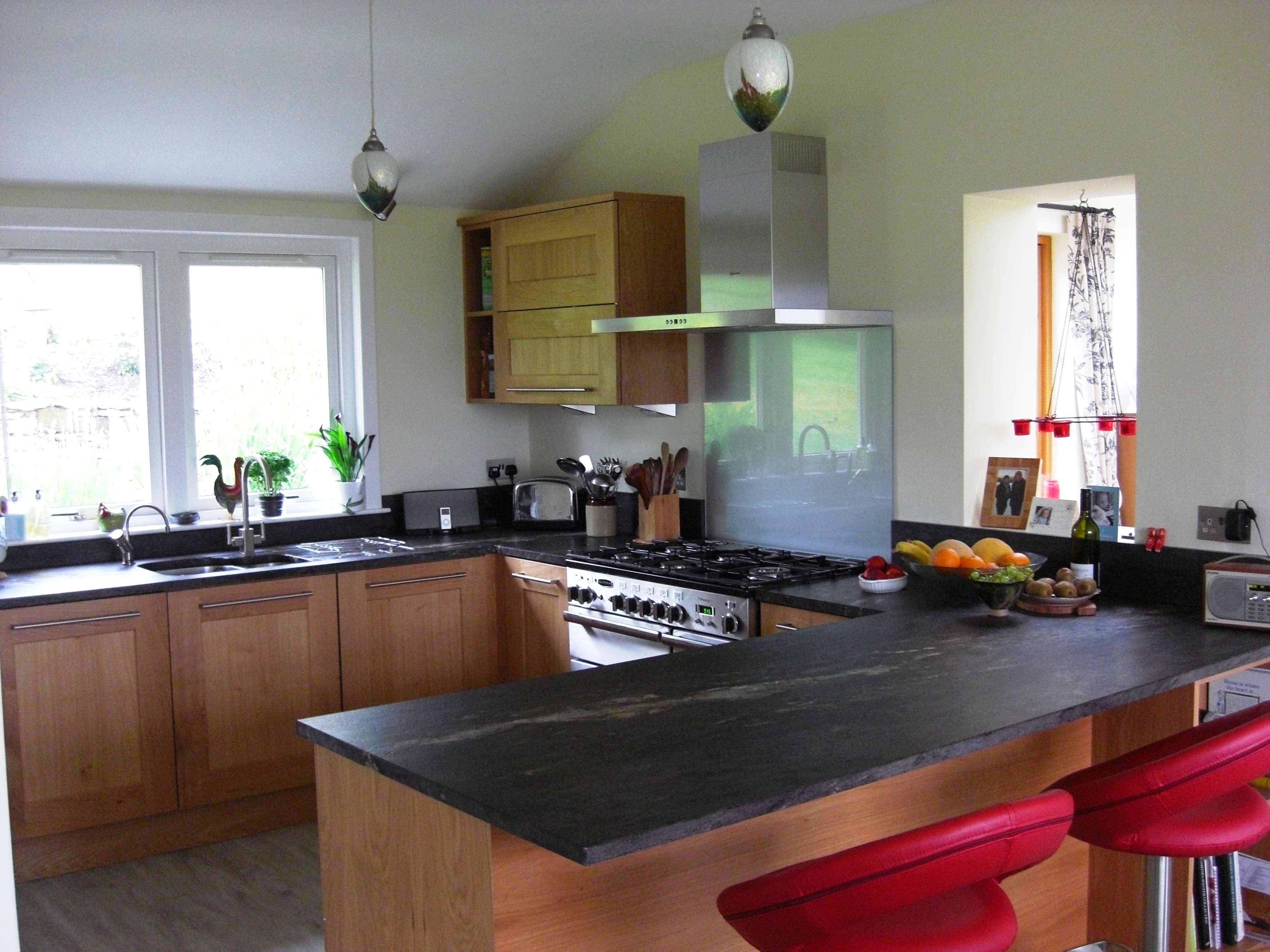 Save To Houzz Ideabook: Houzz
Mr & Mrs Young, Balfron
Location: Balfron
Collection: Caledonia
Finish: Nevis Lacquered Oak
Budget: £19,200
Designer's Notes
This design was ongoing for over a year, as the customers were very undecided about how they wanted their new kitchen to look. The designs varied from simple straight lines to busy complicated curves but the customers finally opted for a very simple design with a stunningly eye-catching granite worktop.
The customers wanted the kitchen to have a very natural feel, hence, the reasoning behind the 'Nevis' door selection from the Caledonia range as they liked the oak characteristics that shone through. The cosmic black worktop was also selected in the 'leather' finish to carry on the natural feel.
The customer loved the look of the deep drawers that we had in the showroom therefore these were incorporated into the peninsular area and the handles on the other doors were placed horizontally to follow the line. The customer wanted to keep the worktops clear of electrical equipment hence, the reasoning behind the tambour unit as the door can be pulled down to hide the items on the worktop. The customer also opted for a Quooker hot water tap to avoid the need for a kettle on the work surface.
The rear of the peninsular area was designed to allow for 2 stools as the customers wanted the kitchen to be very sociable, the dining table is adjacent to the peninsular but they also wanted the stools to allow for a closer seating environment to the working area.
The customers travelled to our granite supplier on 2 occasions, firstly to choose their own piece of granite and again to see where the templates would be placed. The customers are delighted with how the final product was supplied, you will see from the pictures that the corner join is millimetre perfect and the pattern flows perfectly.