<<Prev
Next>>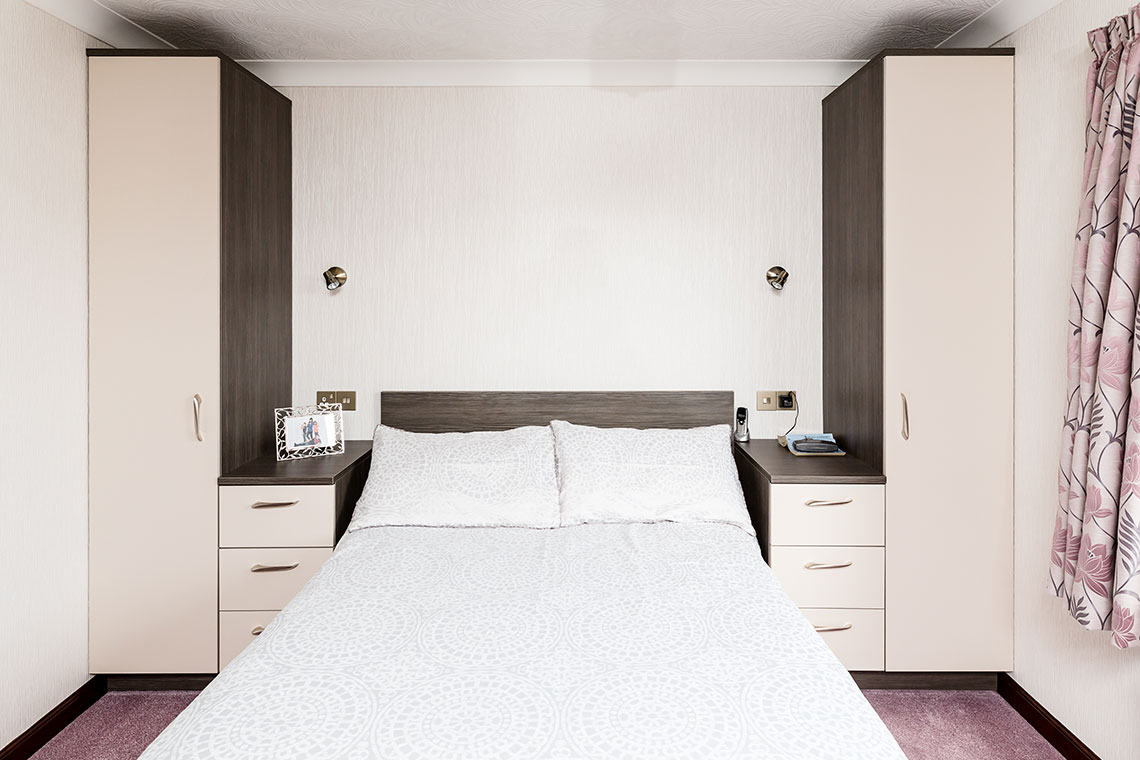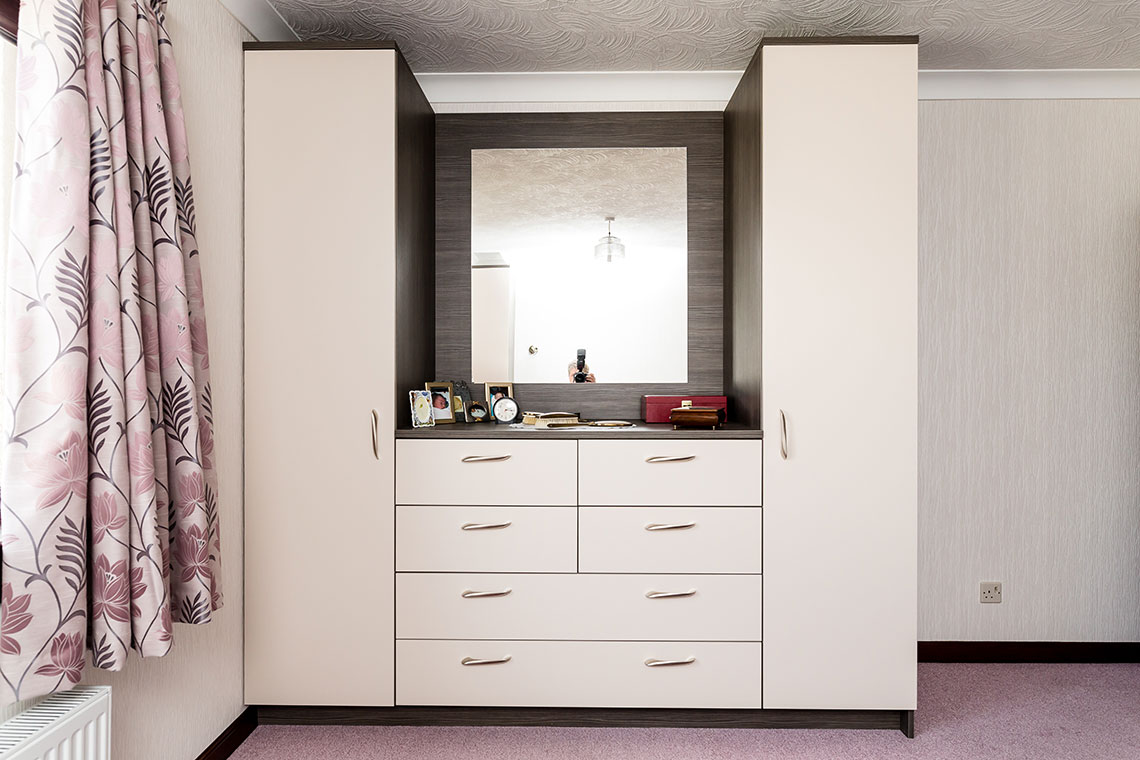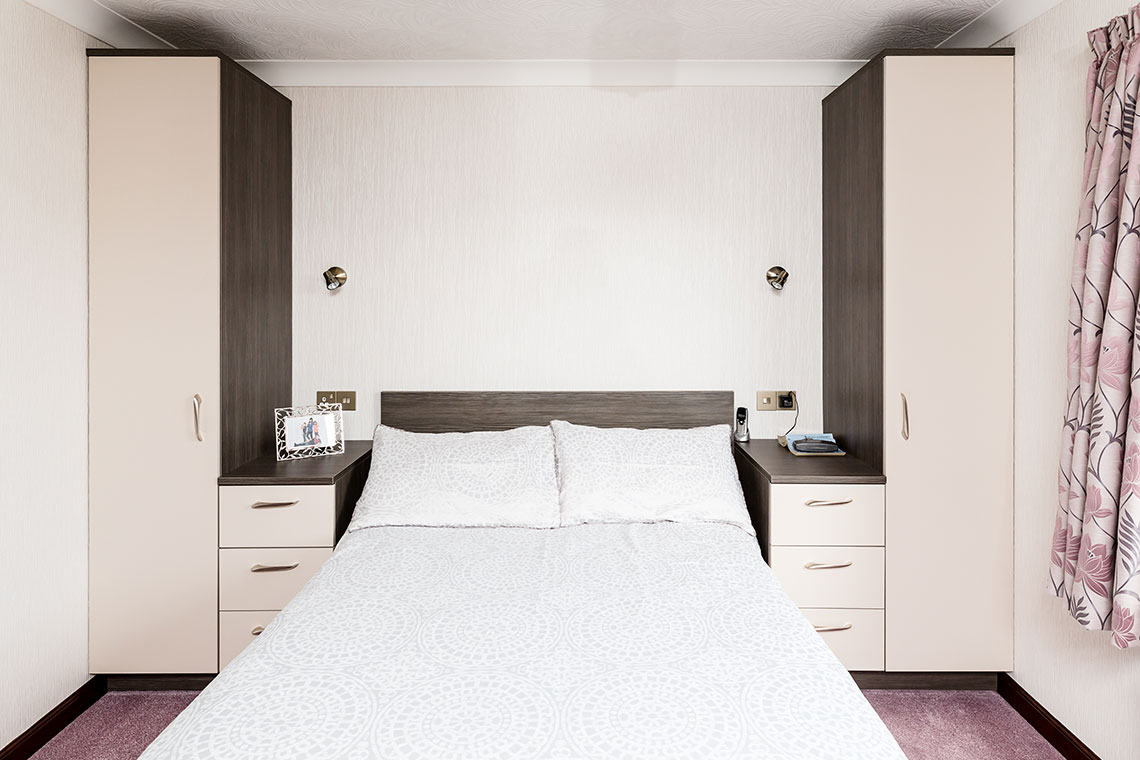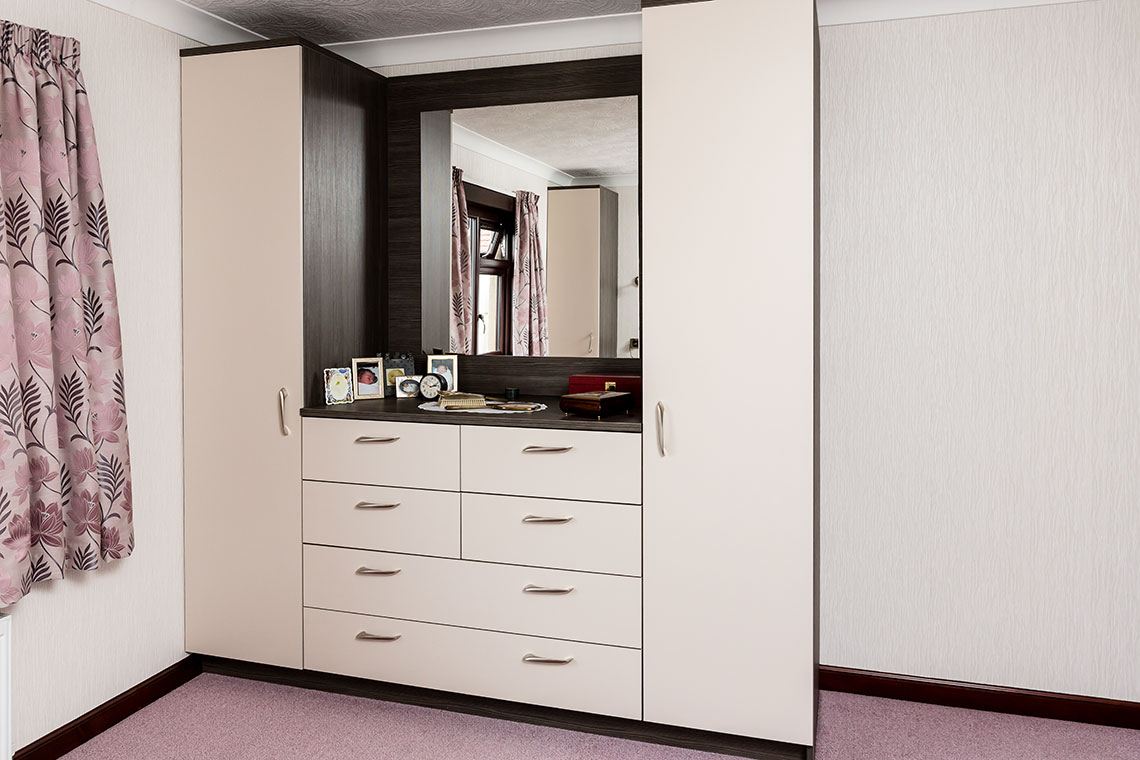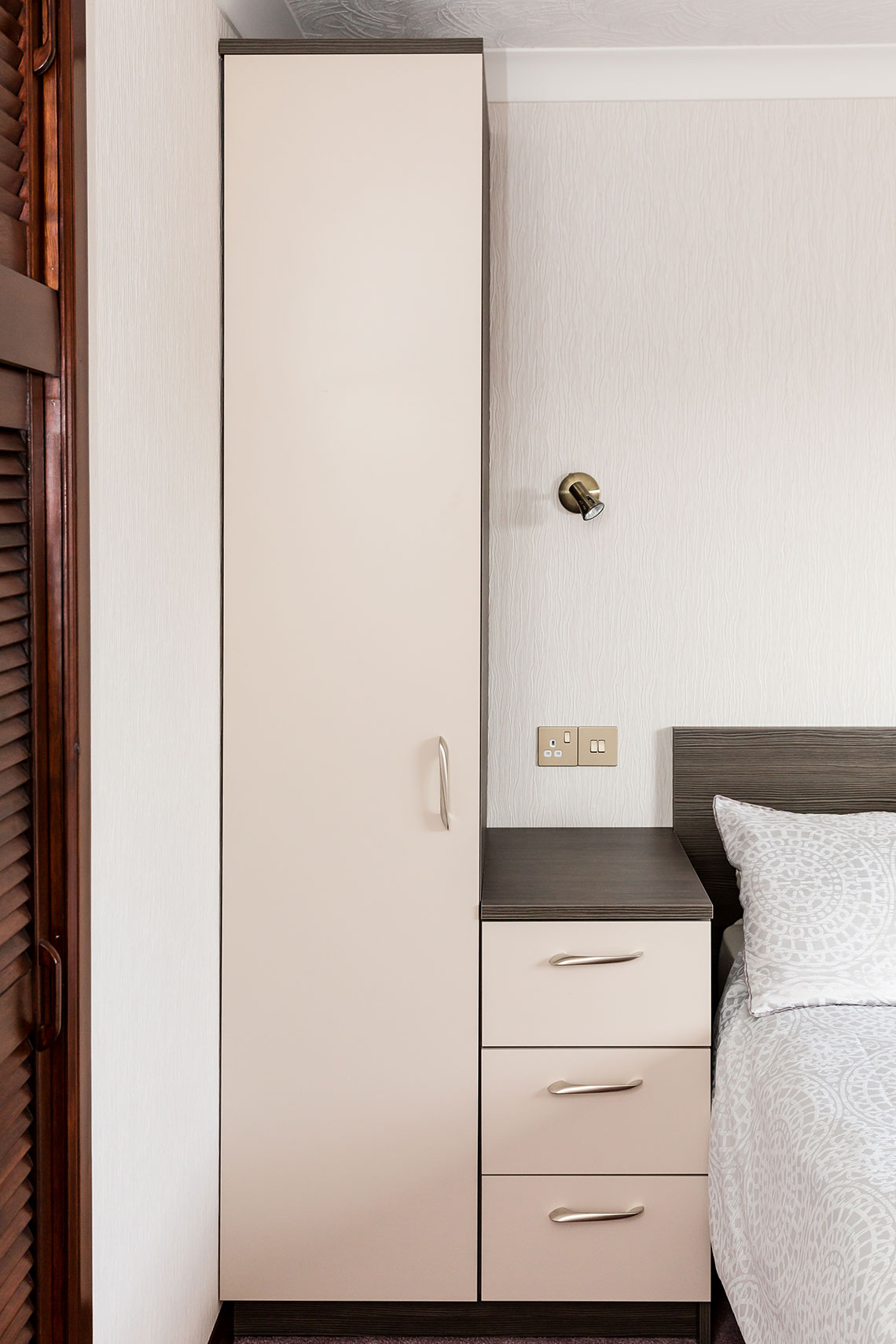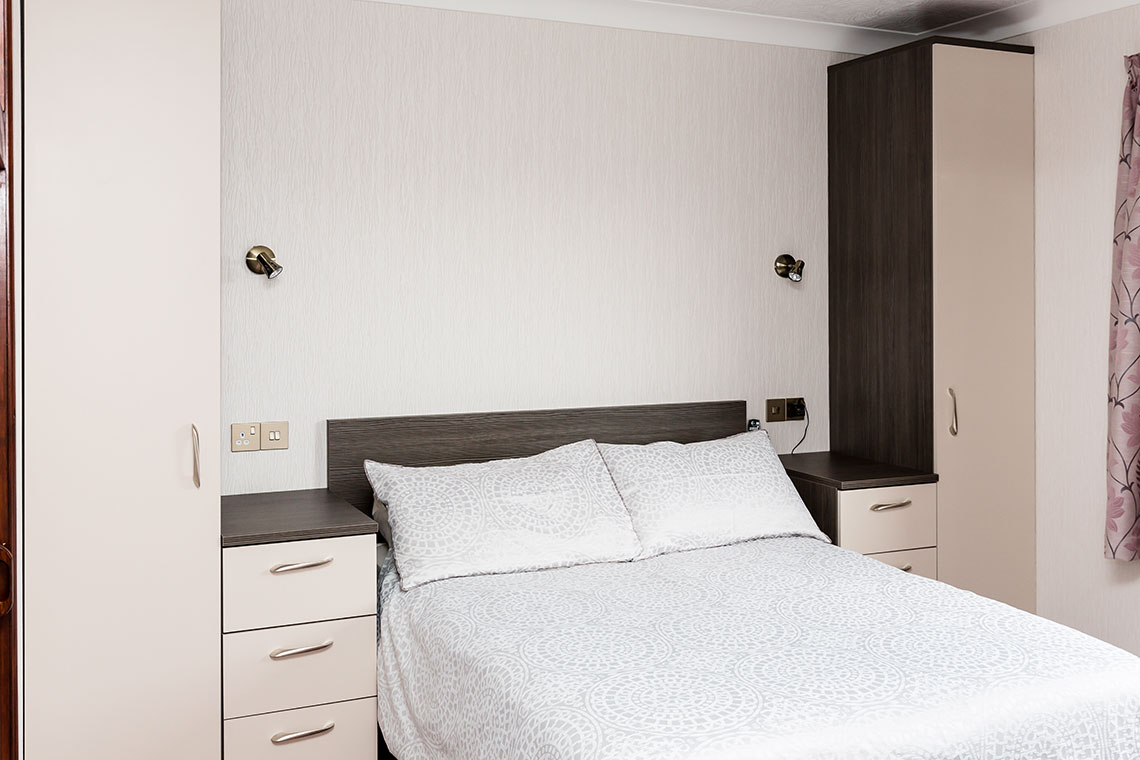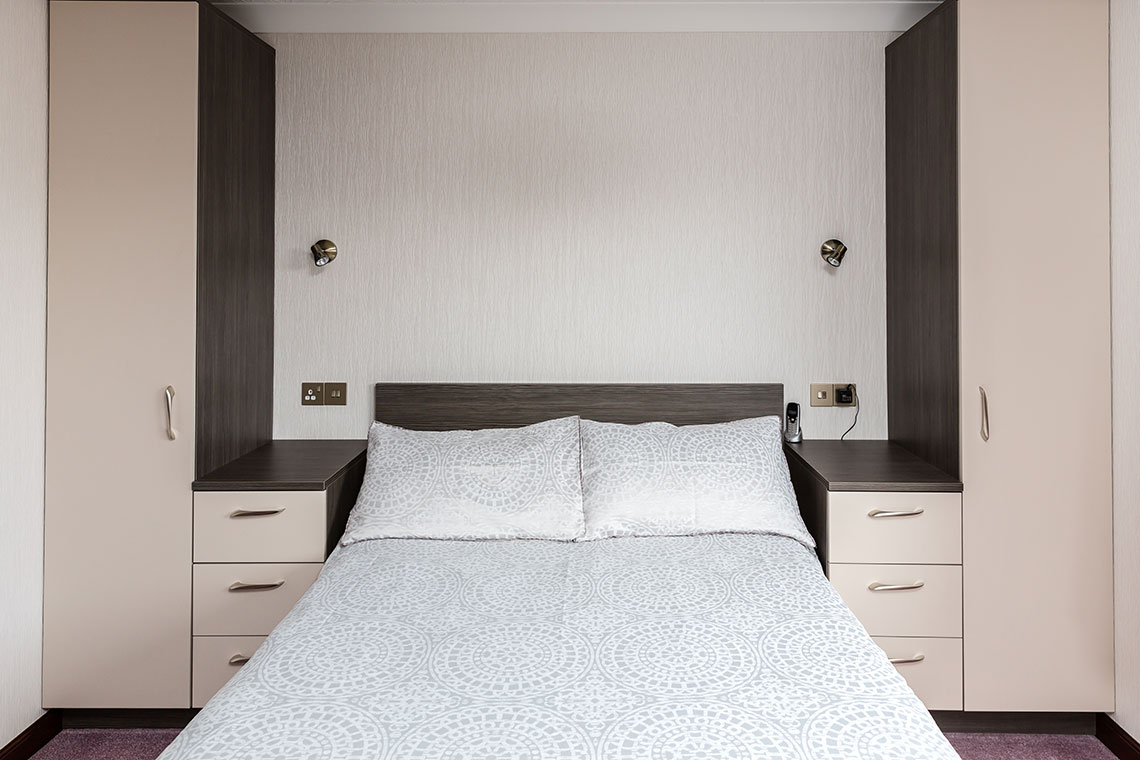 Save To Houzz Ideabook: Houzz
Mrs Webster, Thurso
Location: Thurso
Collection: Bedrooms
Finish: Silk and Grey/Beige Zebrano
Designer's Notes
The customer was looking to re-invent her bedroom space; she had a freestanding set of furniture that she had had for some time. She was seeking to get rid of this, and opt for some slightly more spacious and modern which matched in with her new decorative scheme for her bedroom and gave adequate storage.
The dark carcase and worktops mixed with the light coloured door help to give a sleek modern finish. It also worked well with the colours in the room and was a very easy to match to should decoration be changed in the future.
The matching headboard helps to tie the room together nicely.