<<Prev
Next>>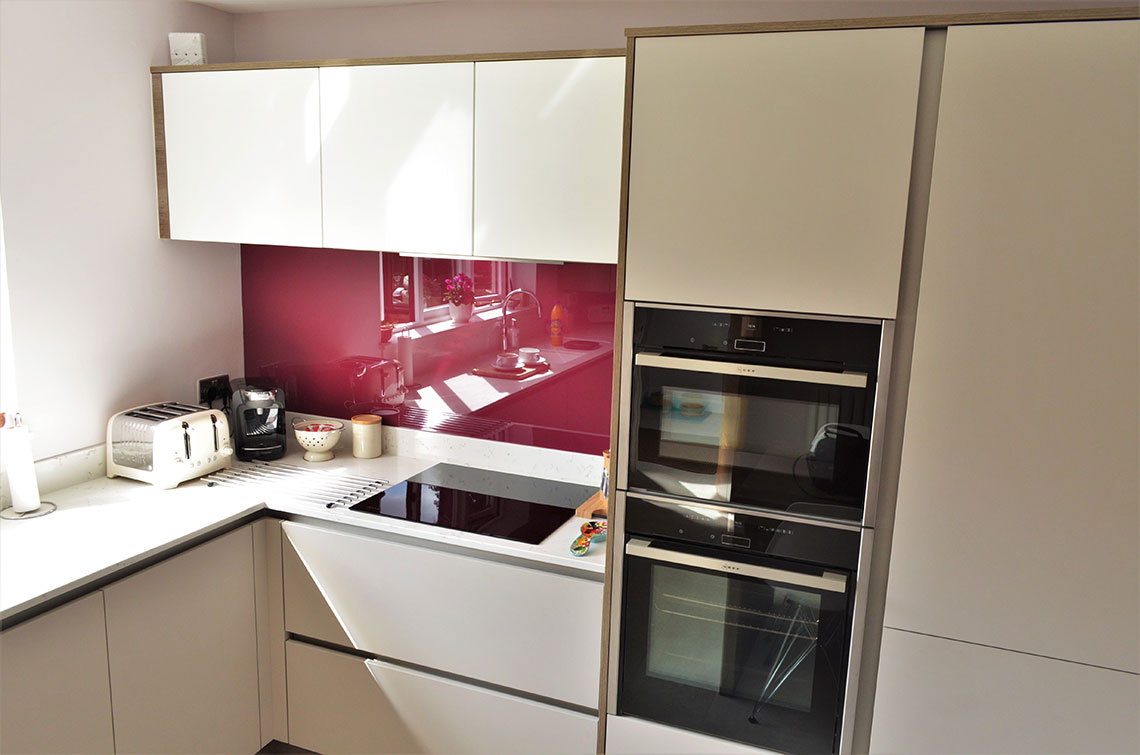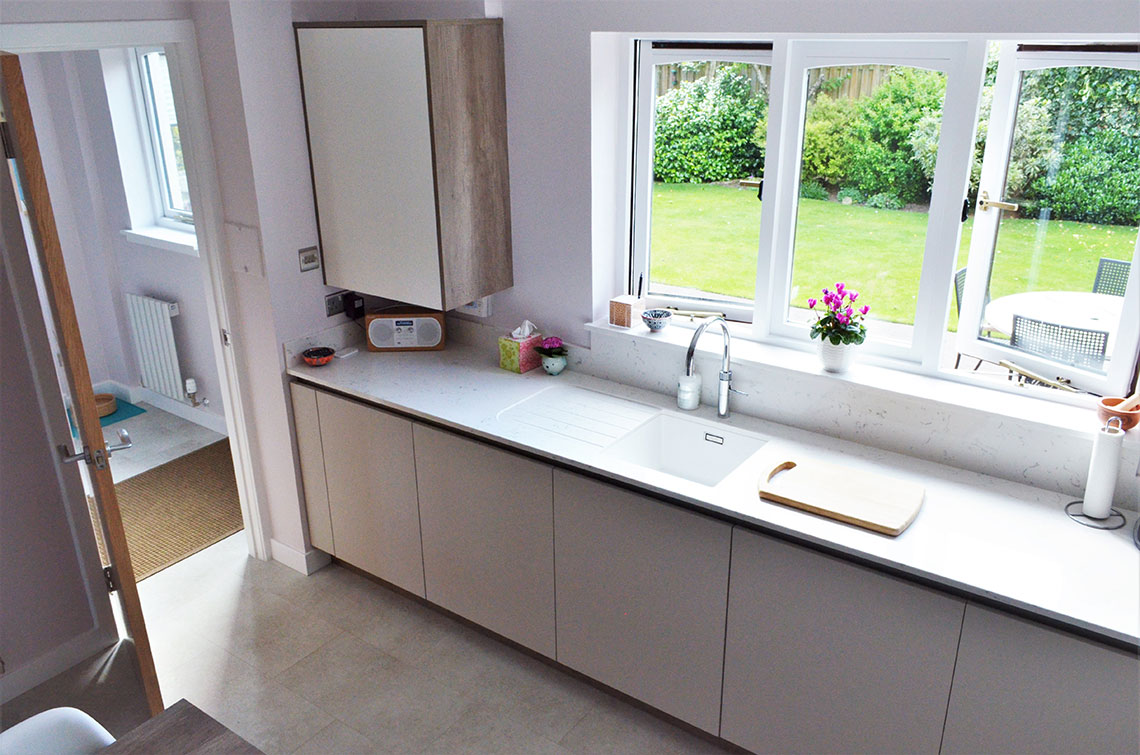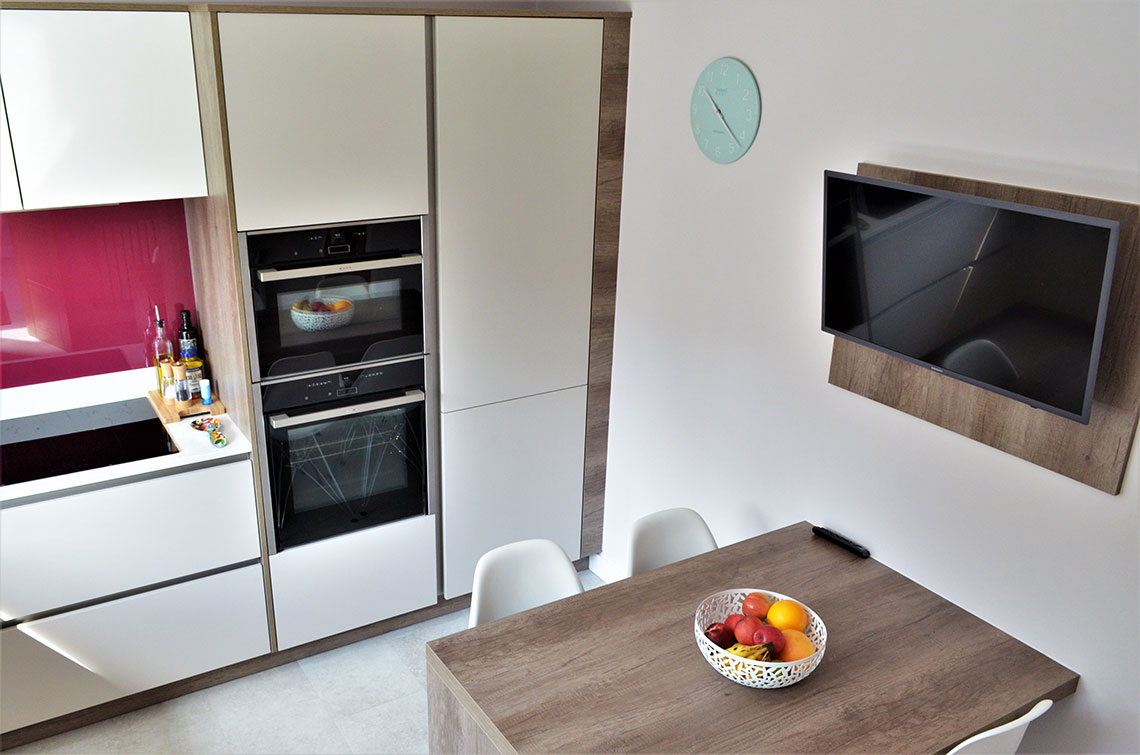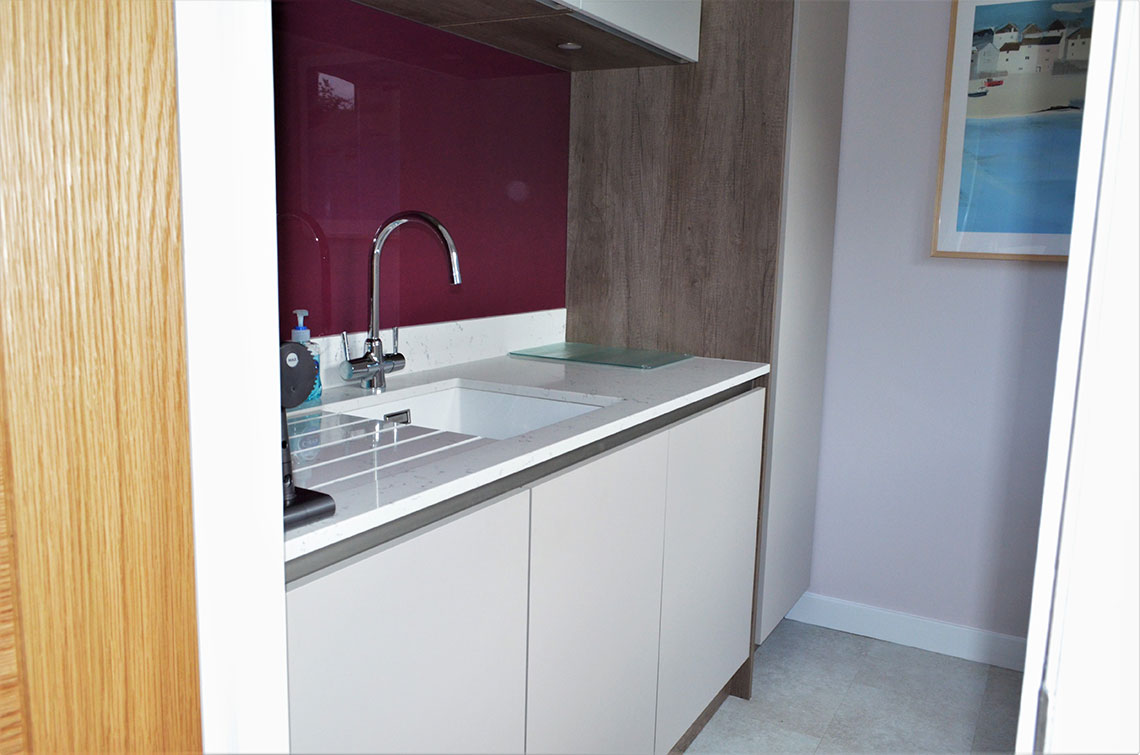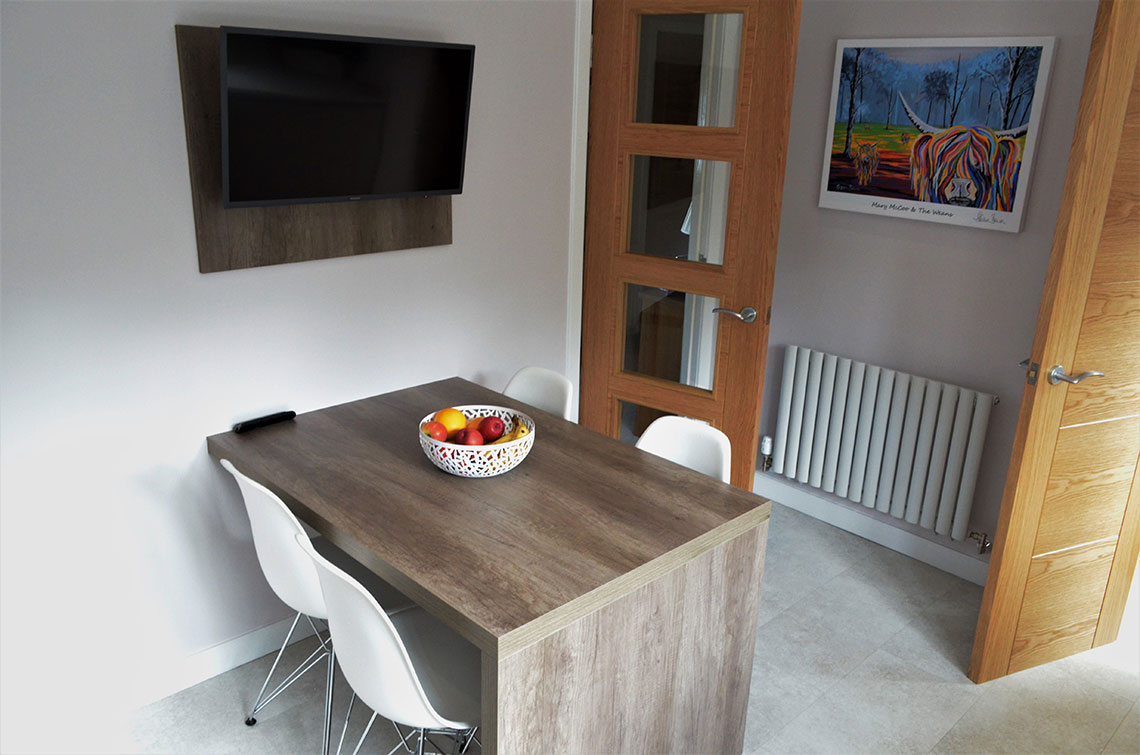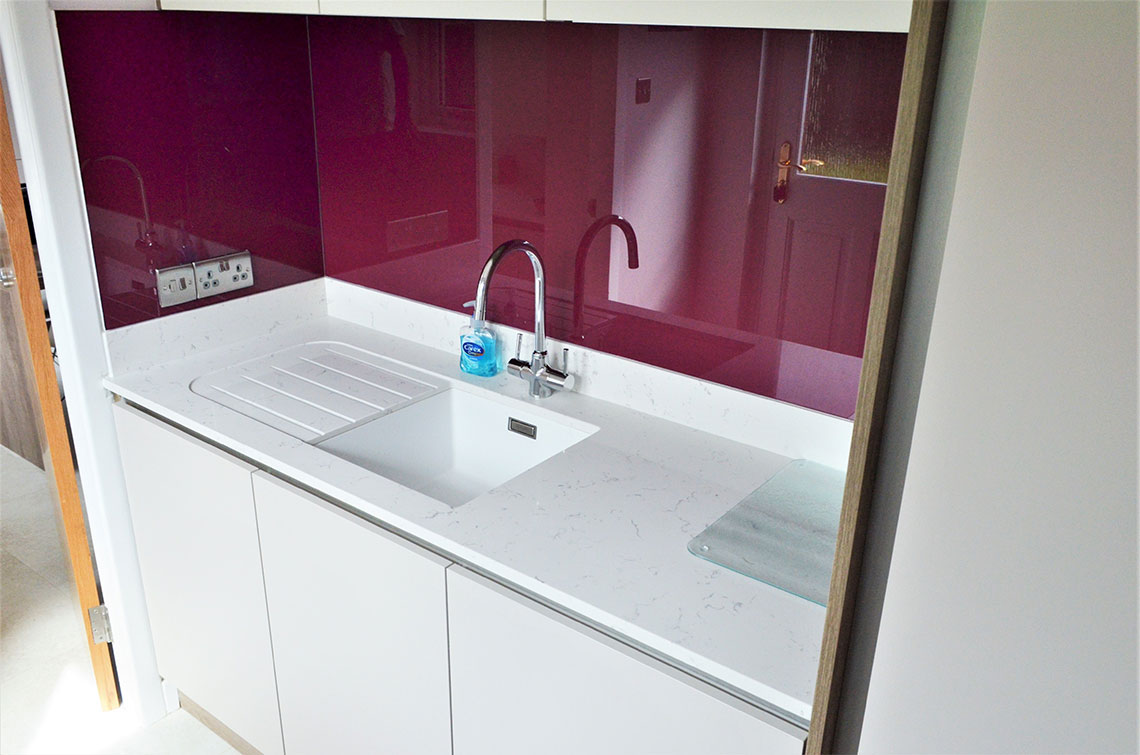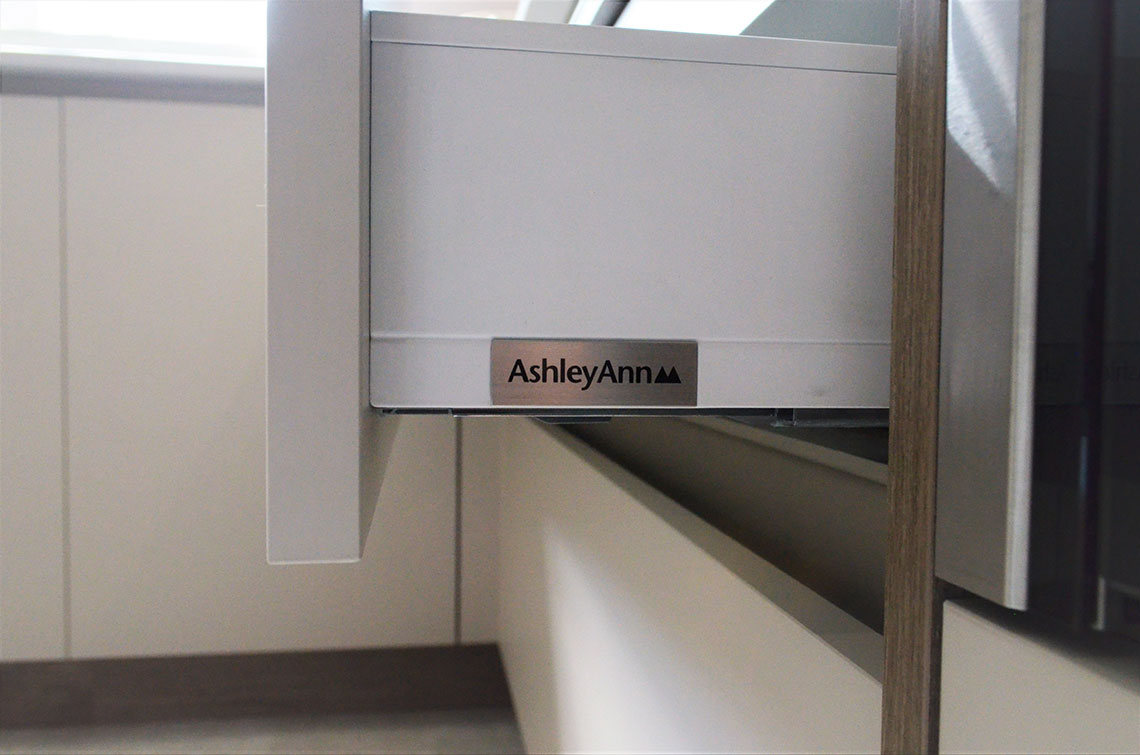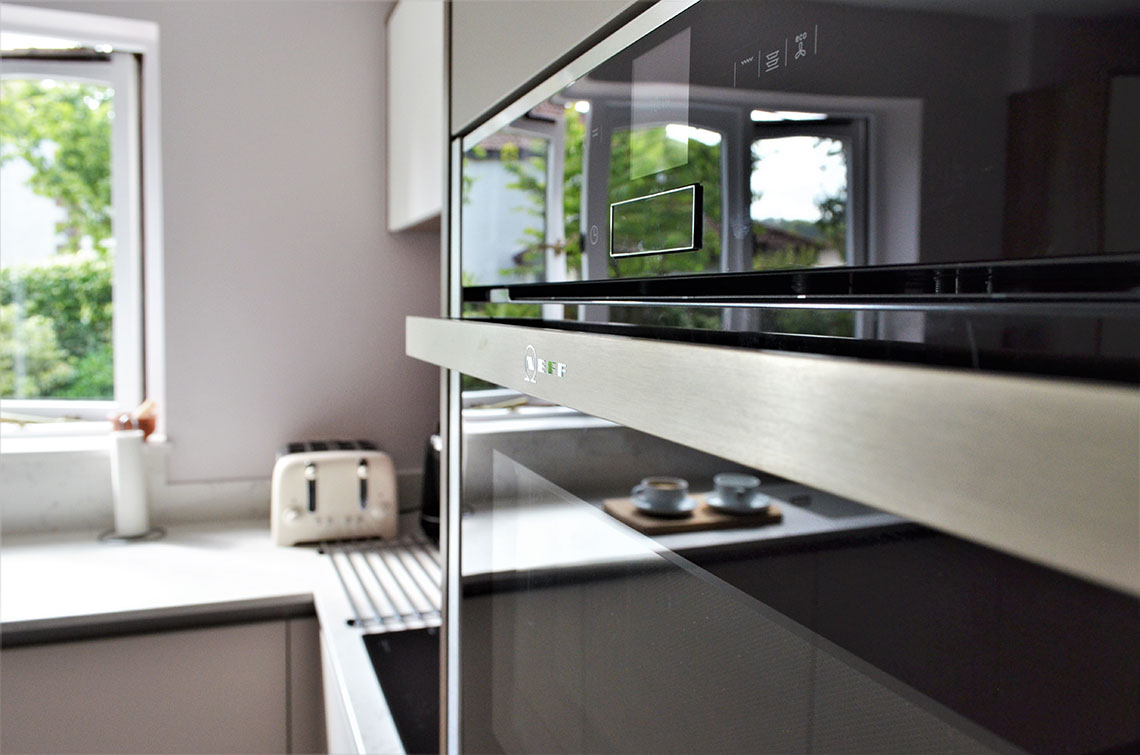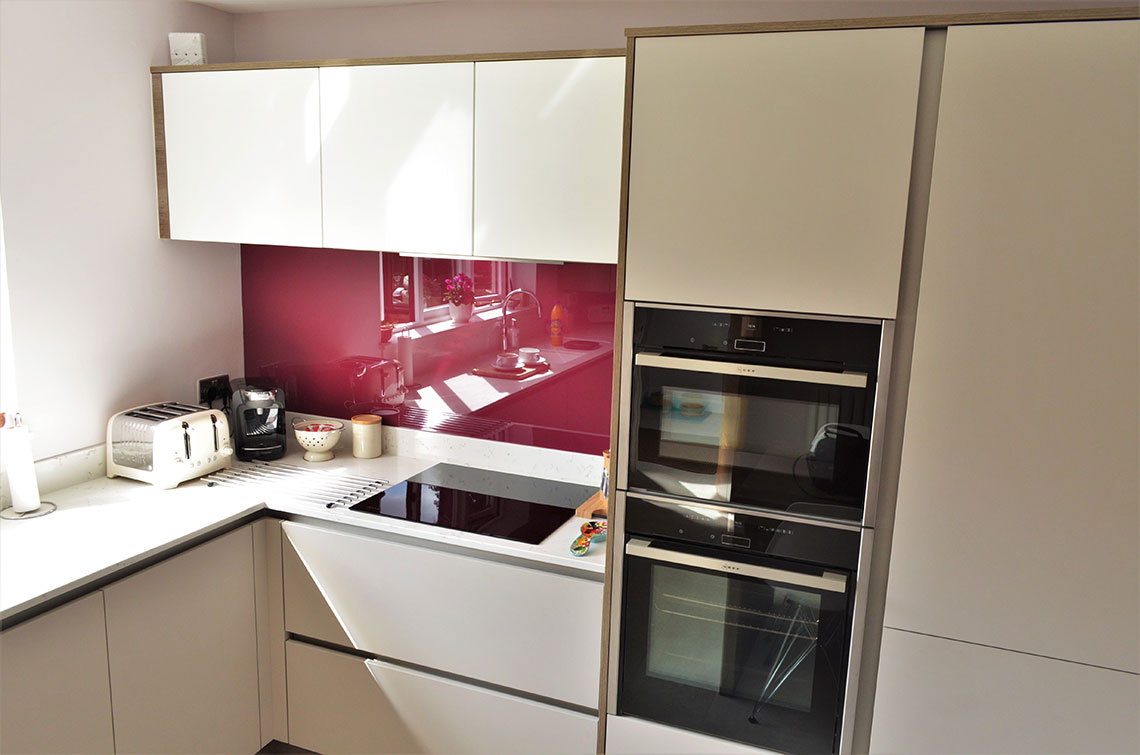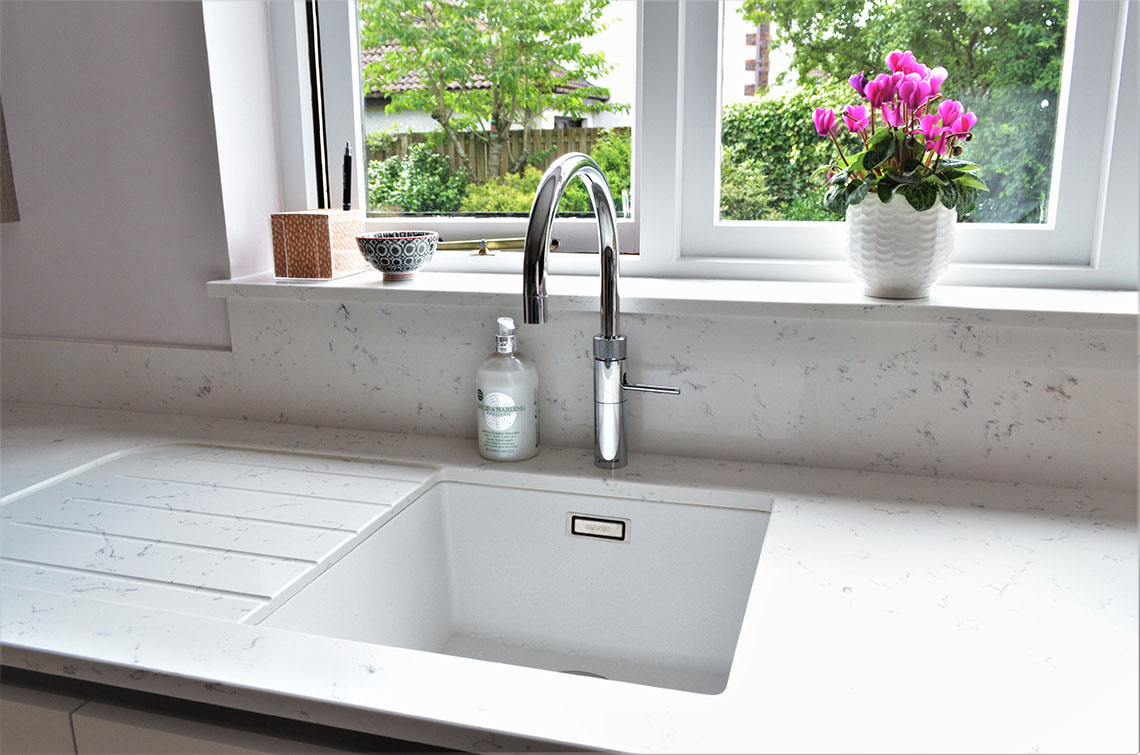 Save To Houzz Ideabook: Houzz
Perfect Matt Cashmere & Perfect Matt White
Location: Linlithgow
Designer: Carrie Ann Welsh
Collection: Fusion
Finish: Perfect Matt Cashmere & Perfect Matt White (Finishing Trims Nebraska Oak)
Budget: £26,400
Designer's Notes
Our clients were looking for a complete change, they wanted a kitchen easy to maintain with a bright, sleek and modern finish.
We quickly decided on our Linear range as this would have the desired effect as it has no handles. To ensure the kitchen was easily maintained we selected our new perfect matt (lacquered) doors in a mix of cashmere and white as these don't show fingerprints therefore easily maintained. The units were trimmed in our Nebraska Oak along with their table which added warmth to the kitchen.
We finished off the look with our very desirable quartz Attico worktop and Mrs Lee's choice of pink/purple glass complimented the kitchen and her personality beautifully.