<<Prev
Next>>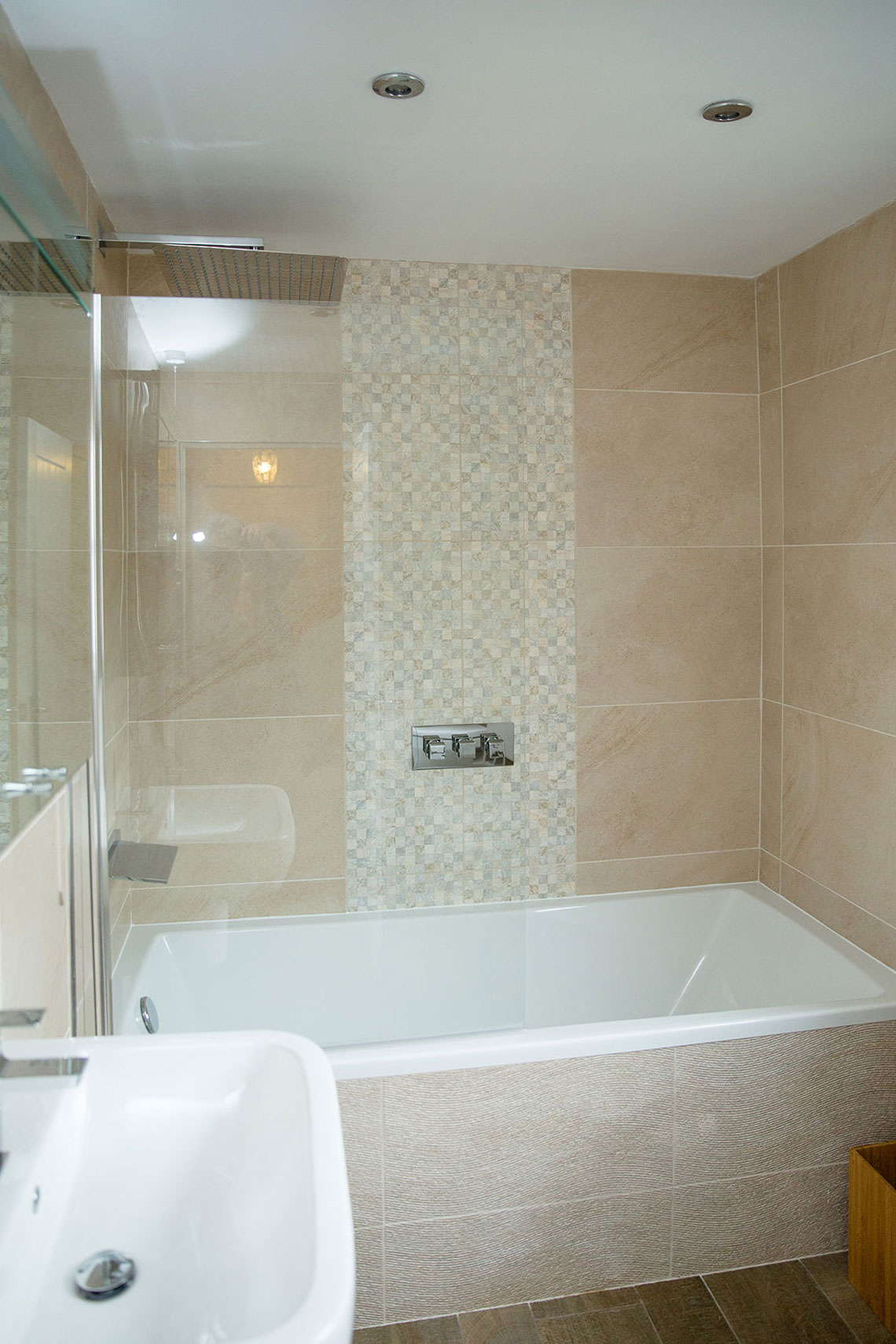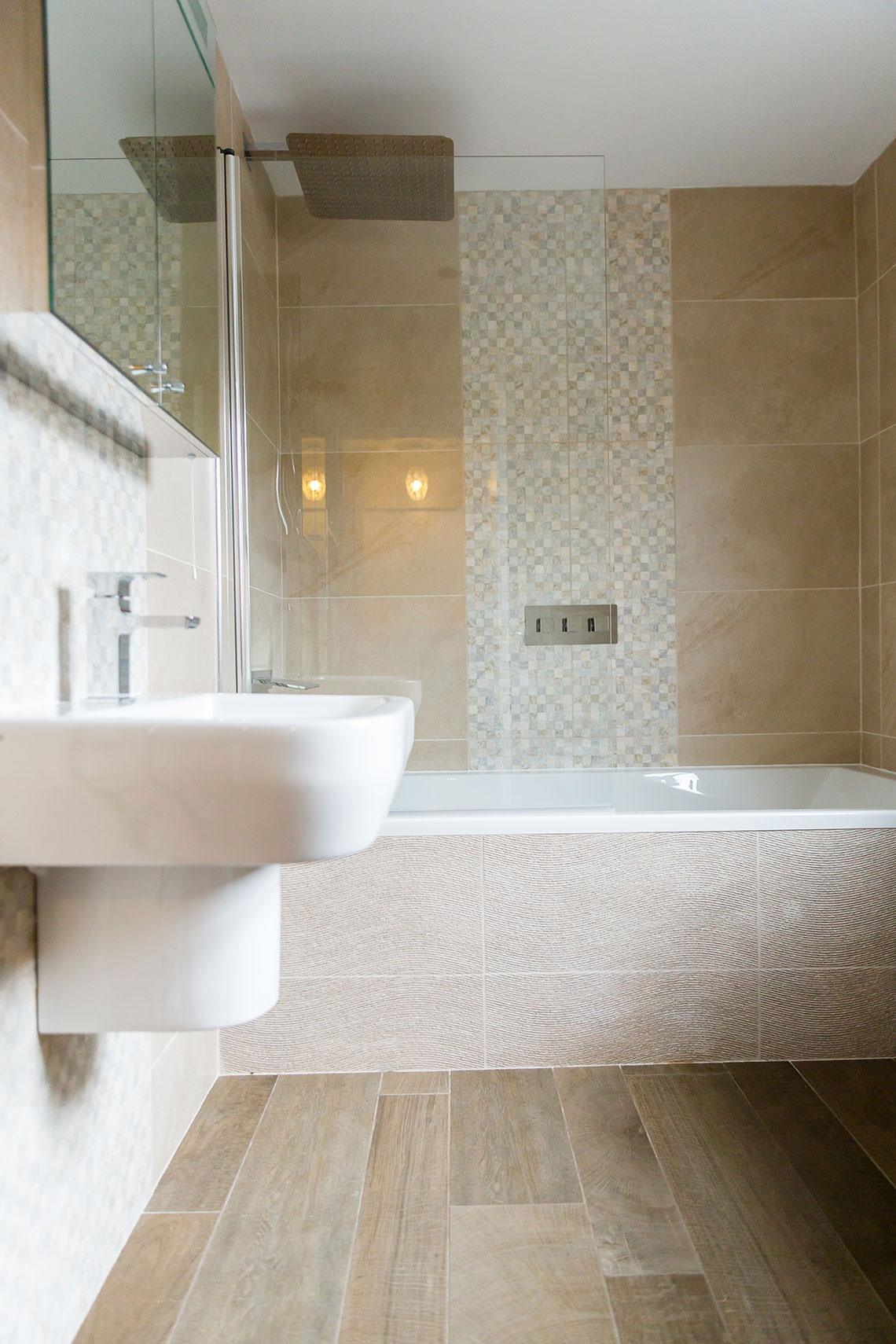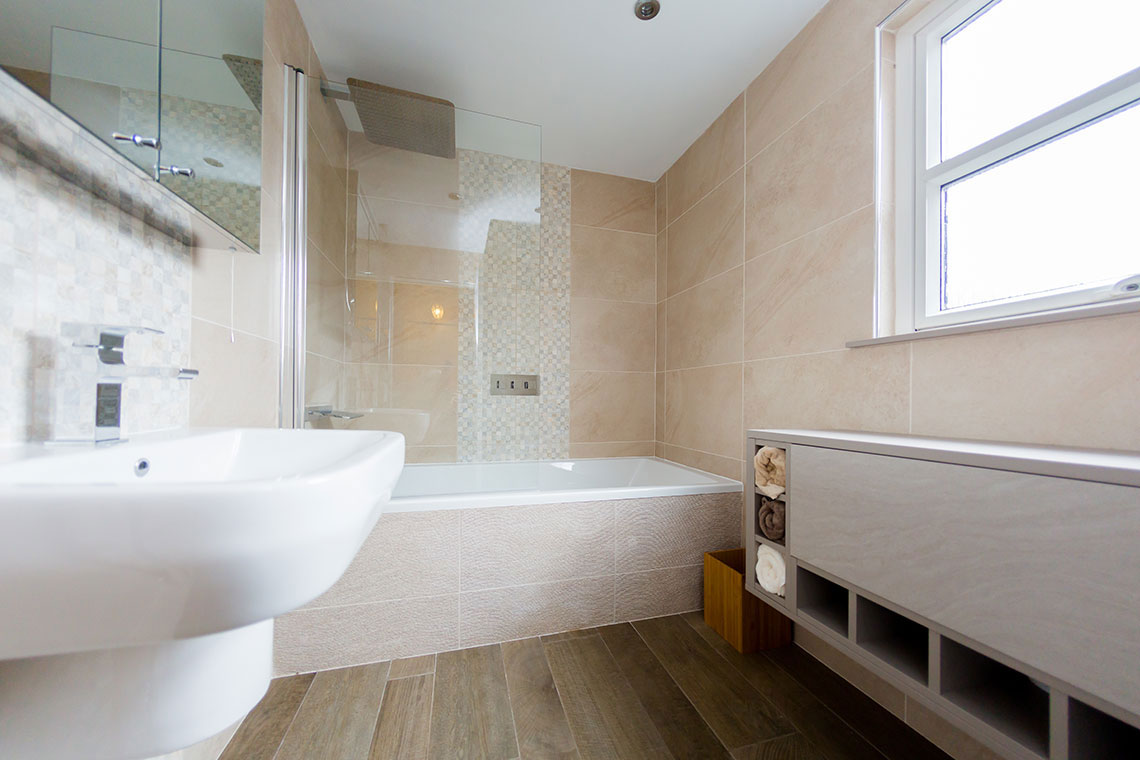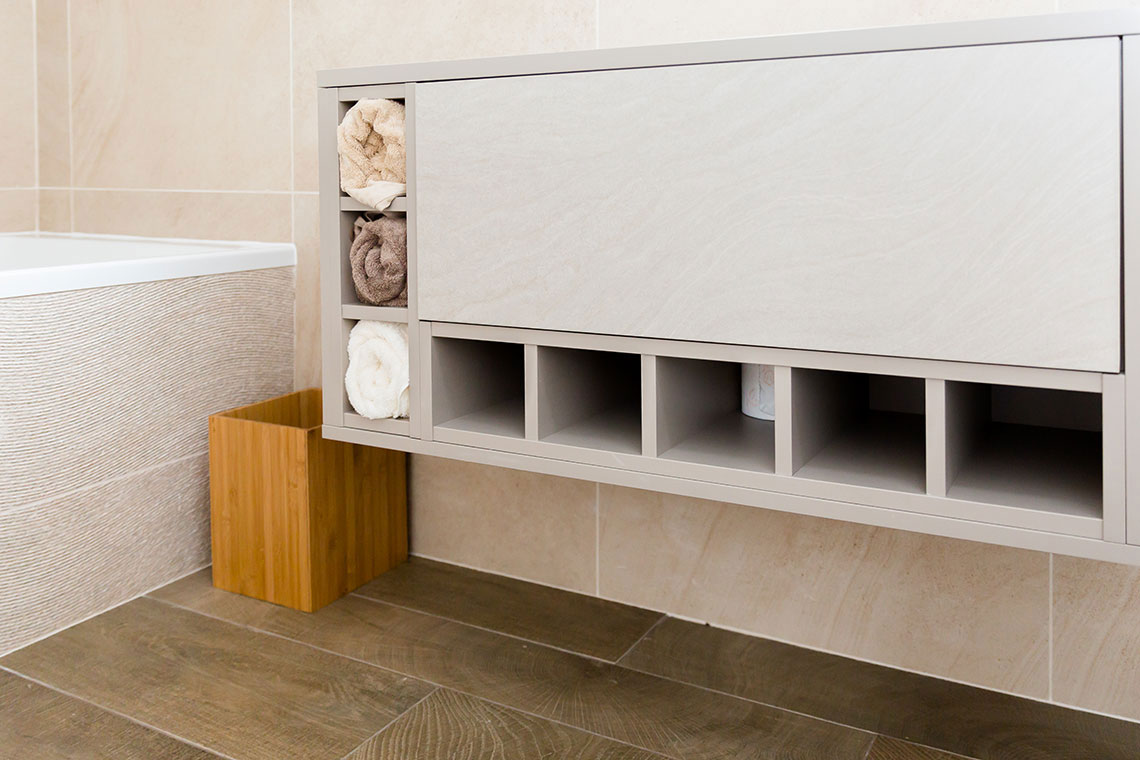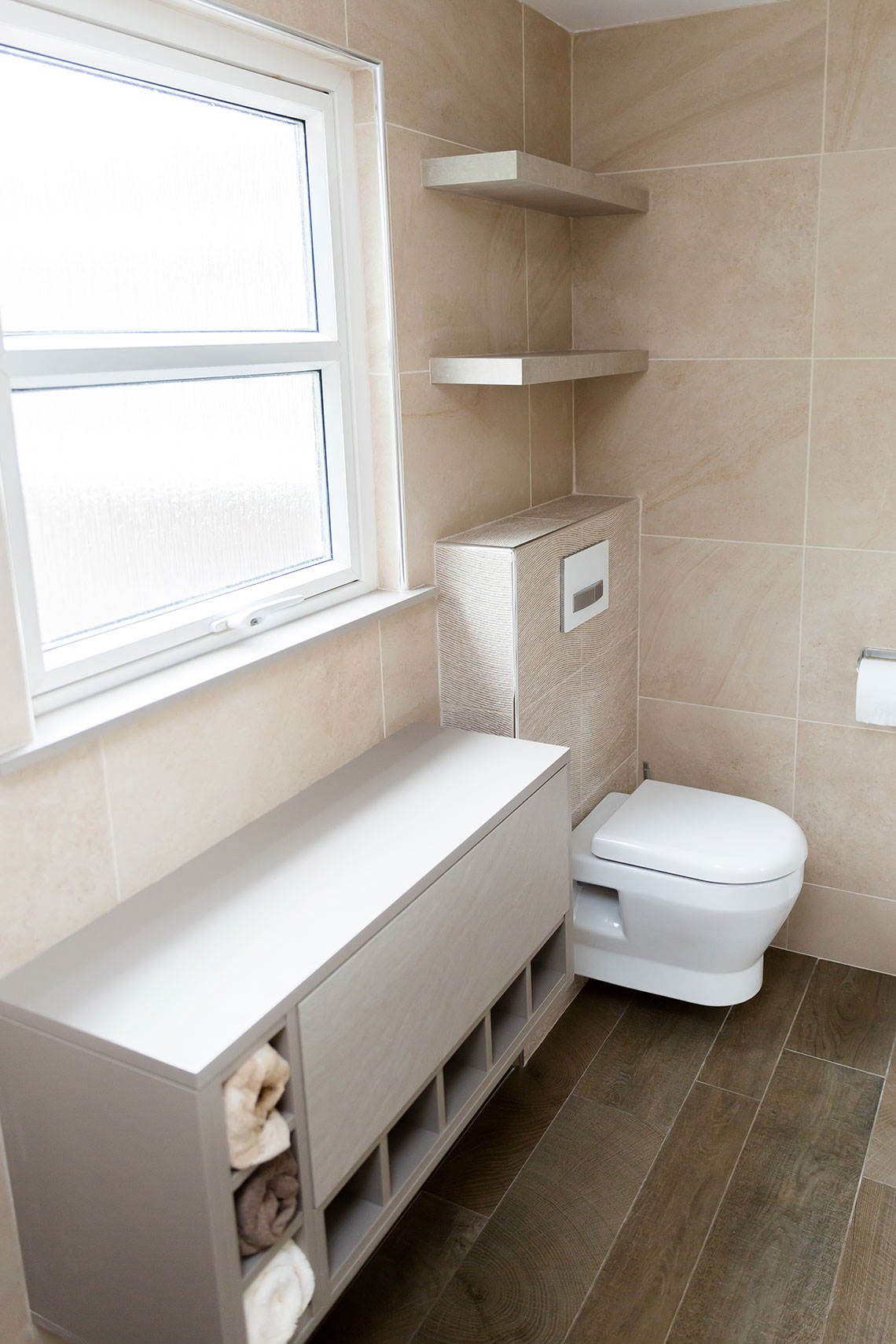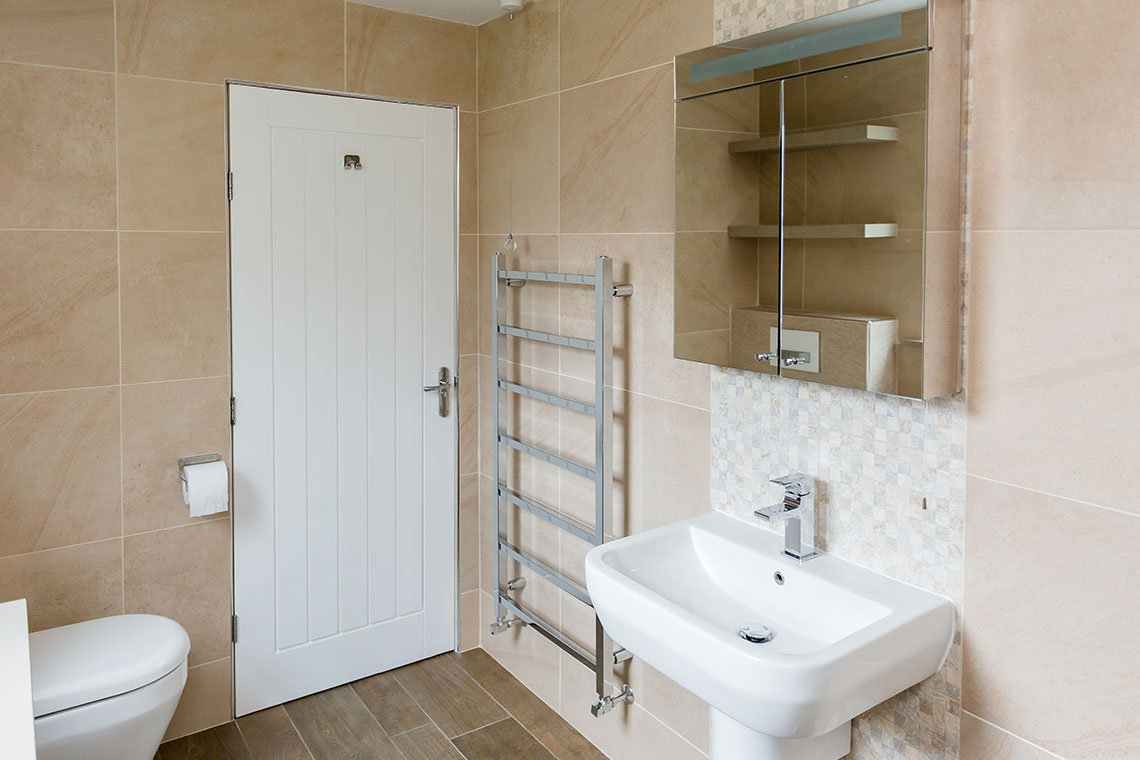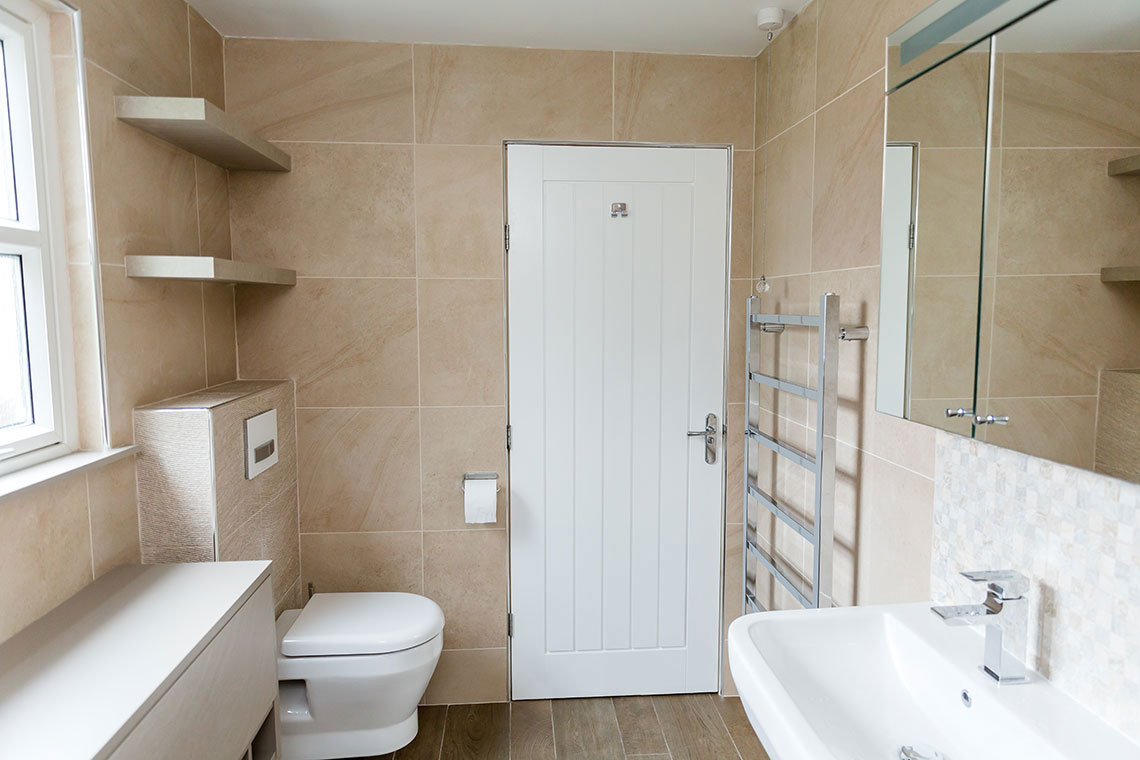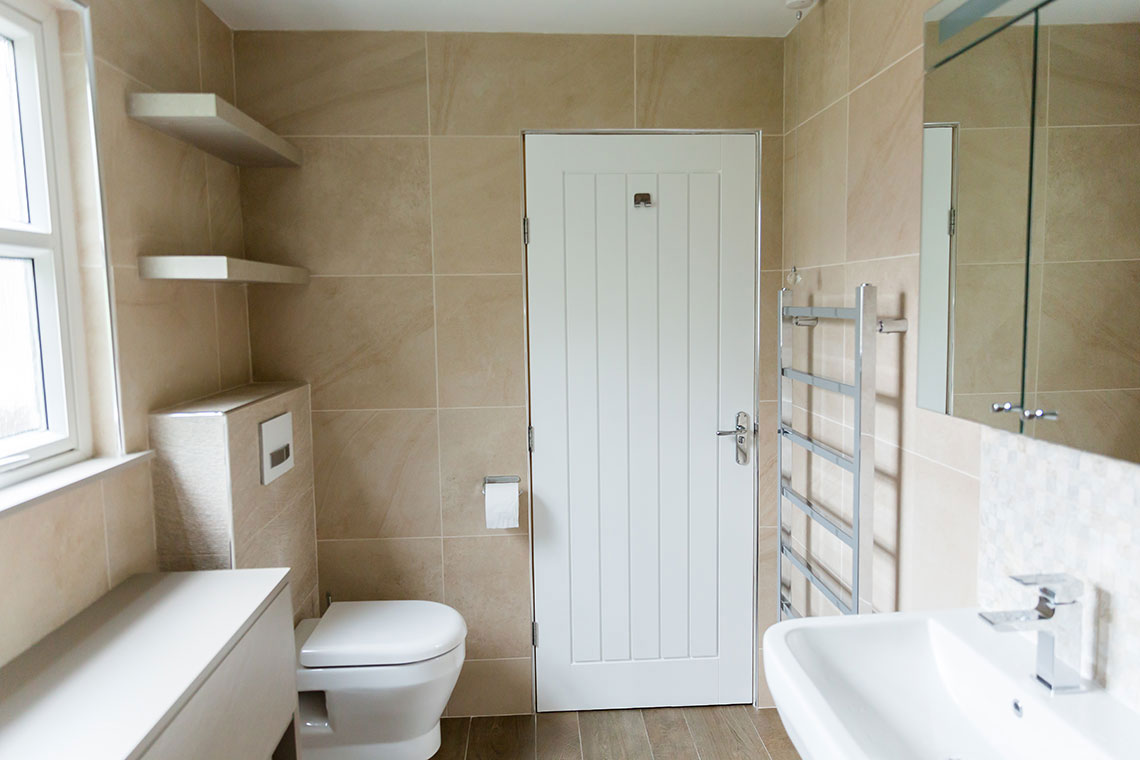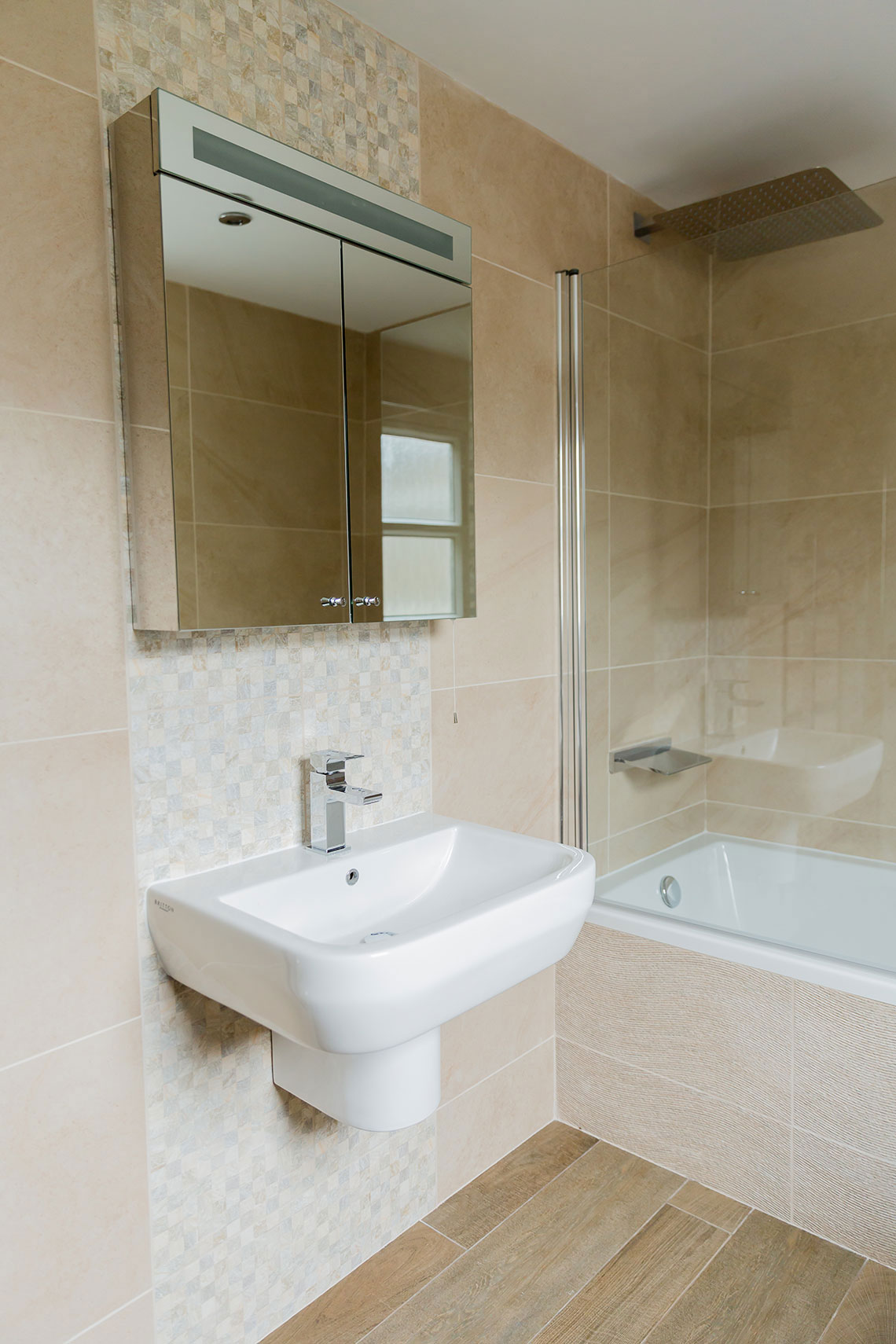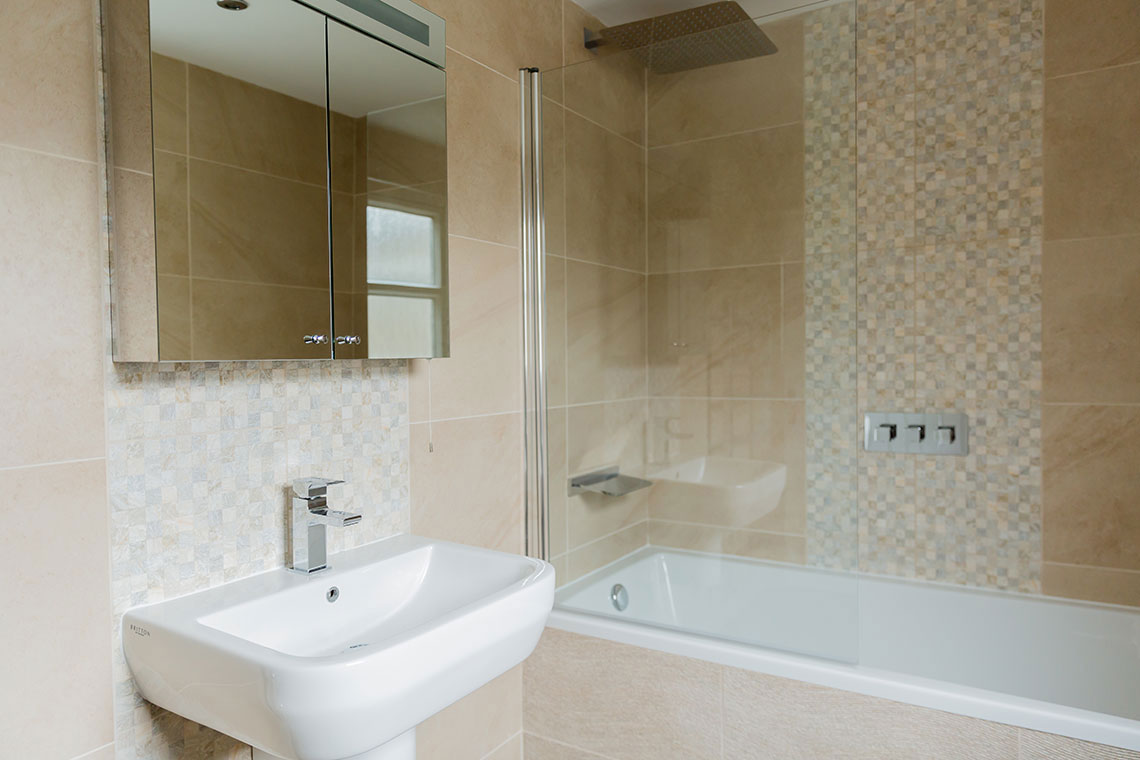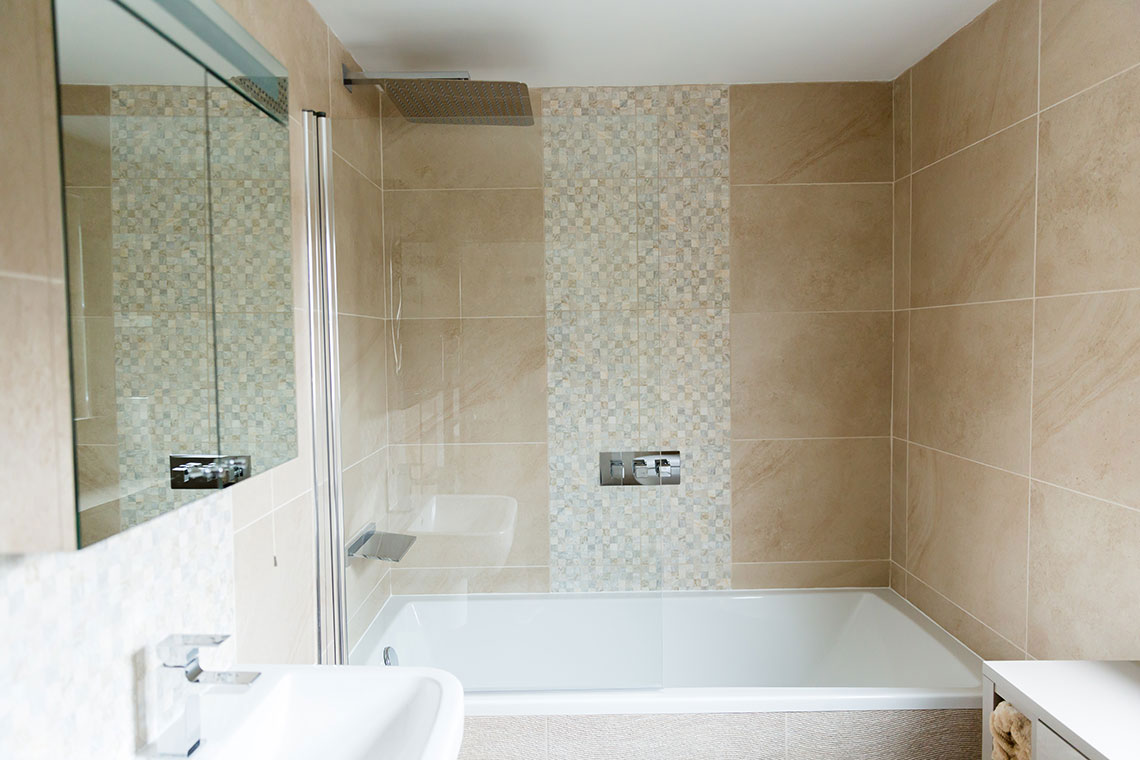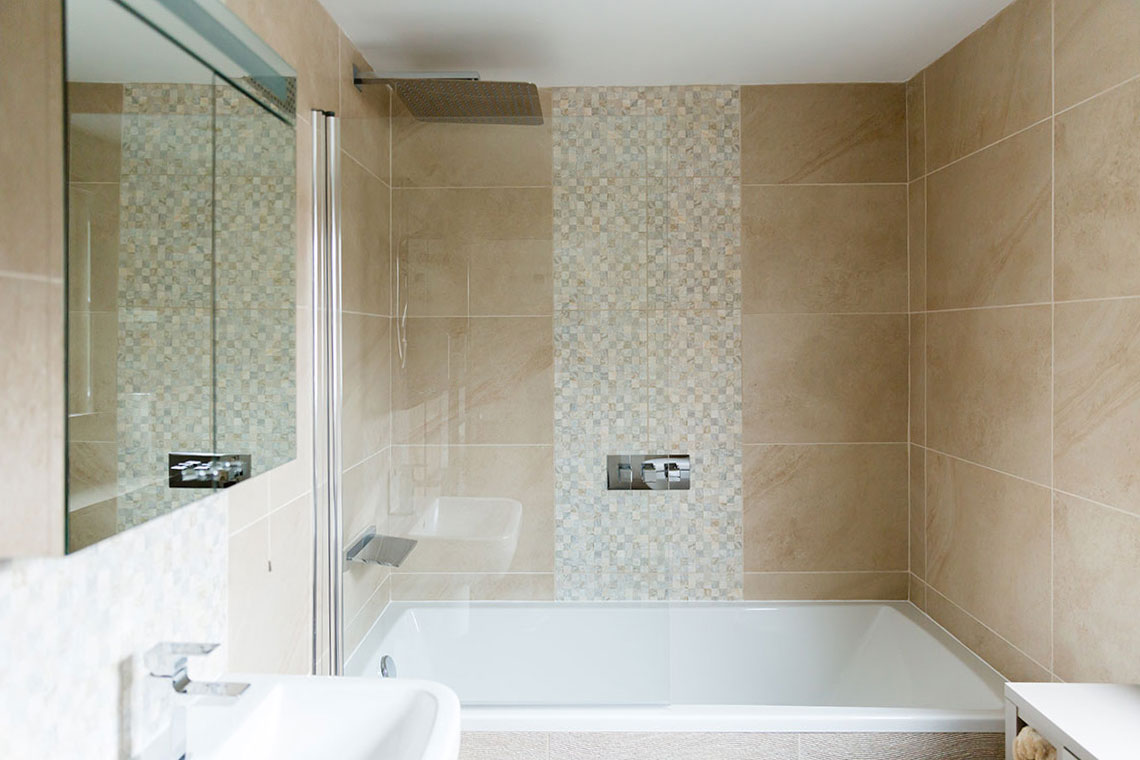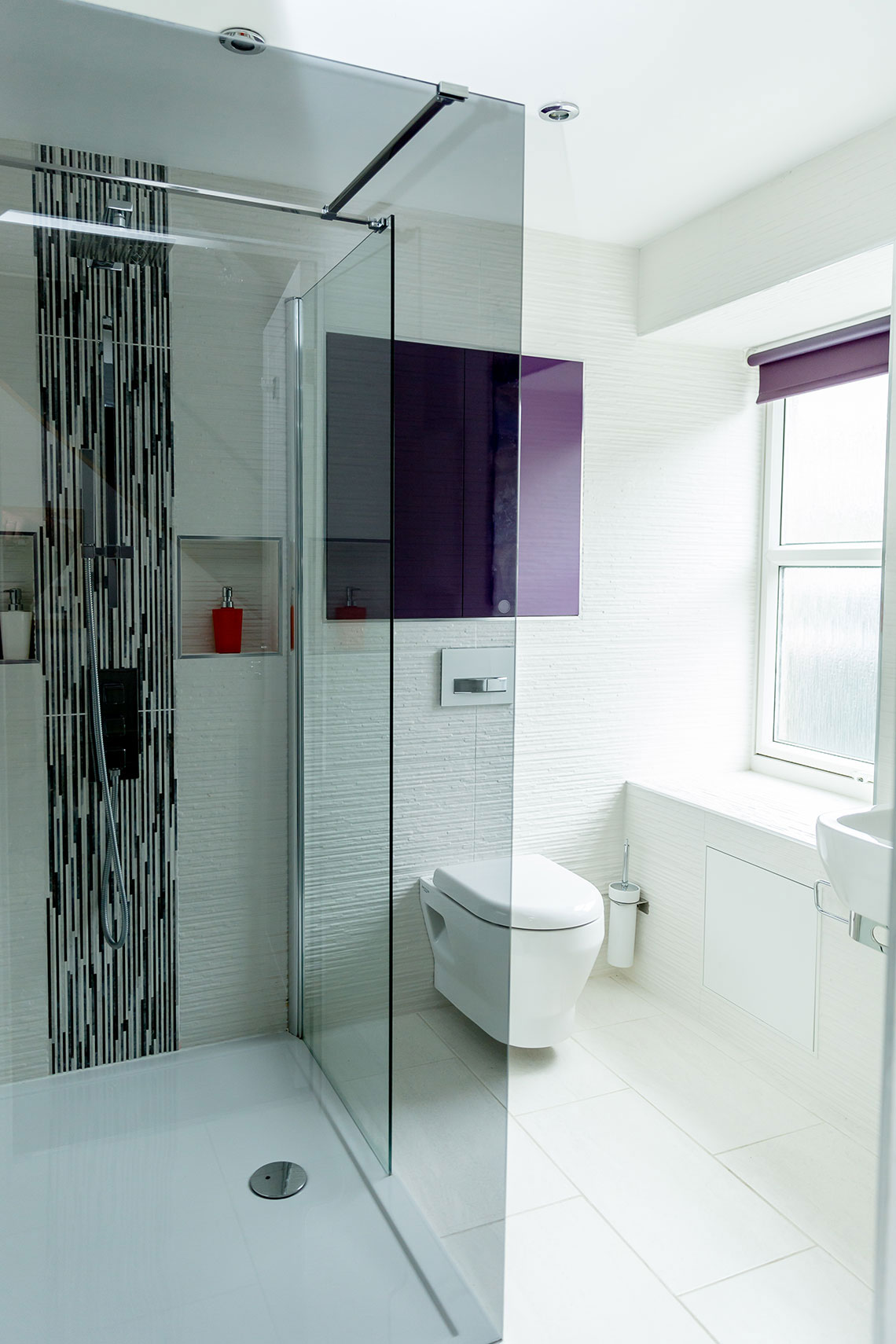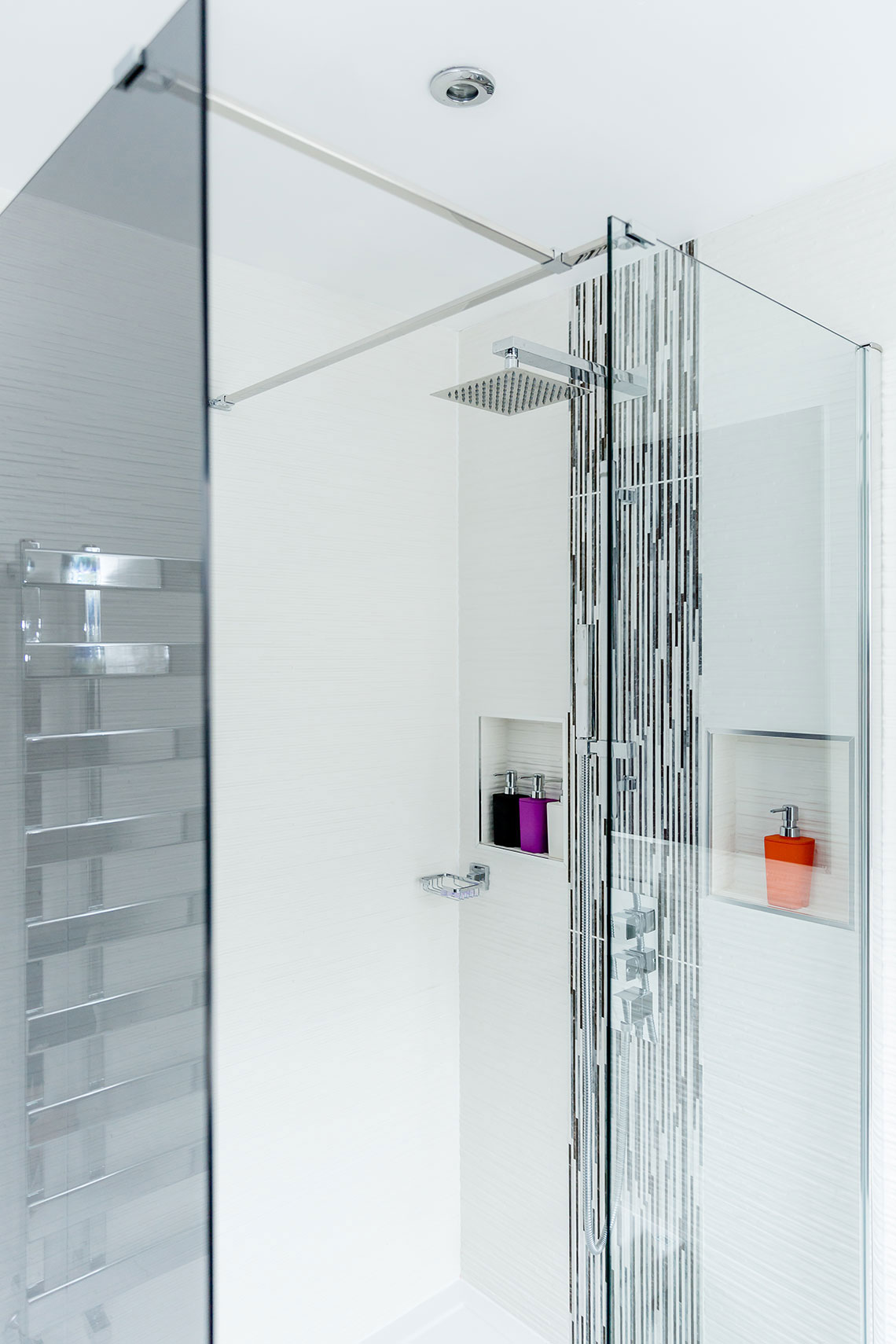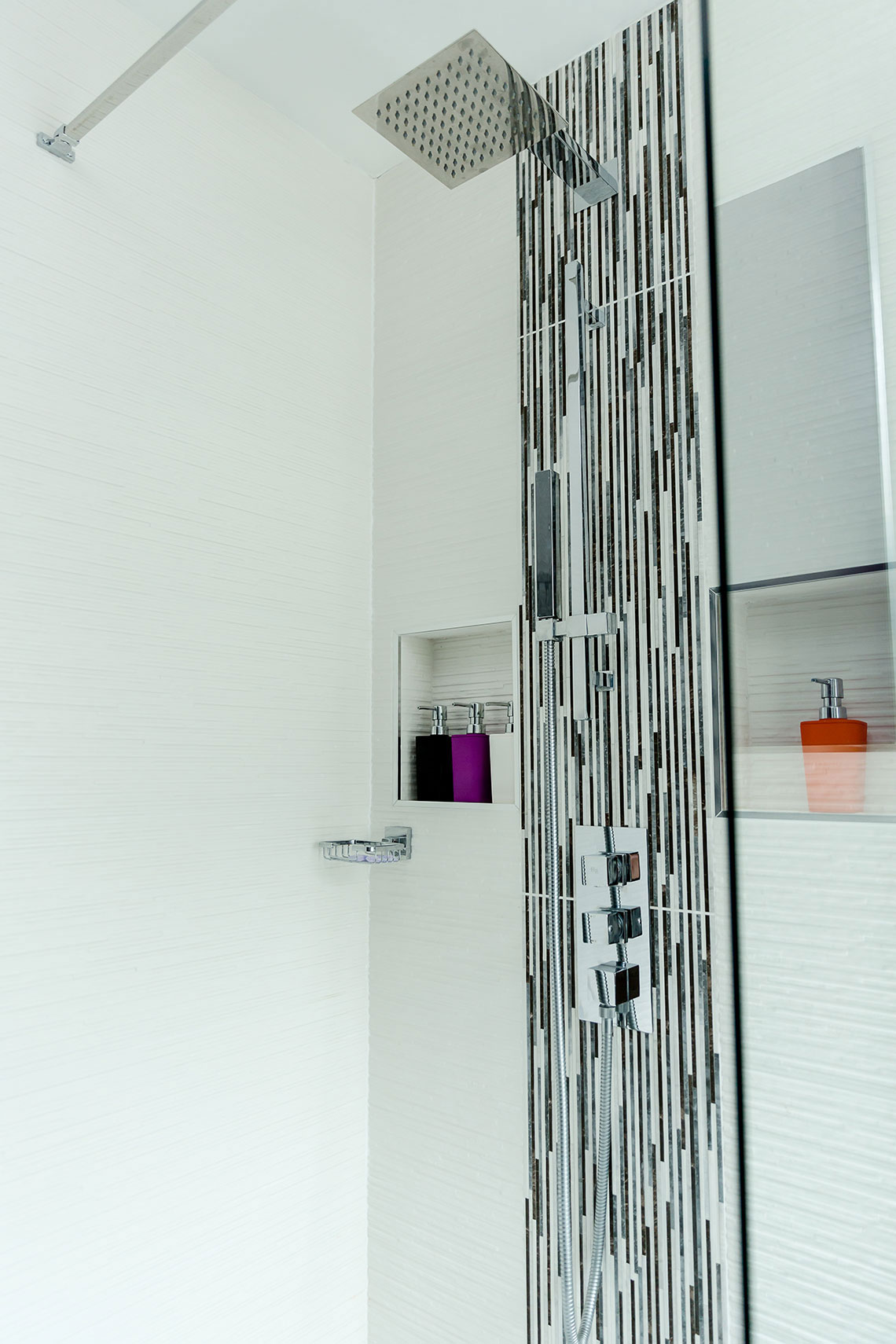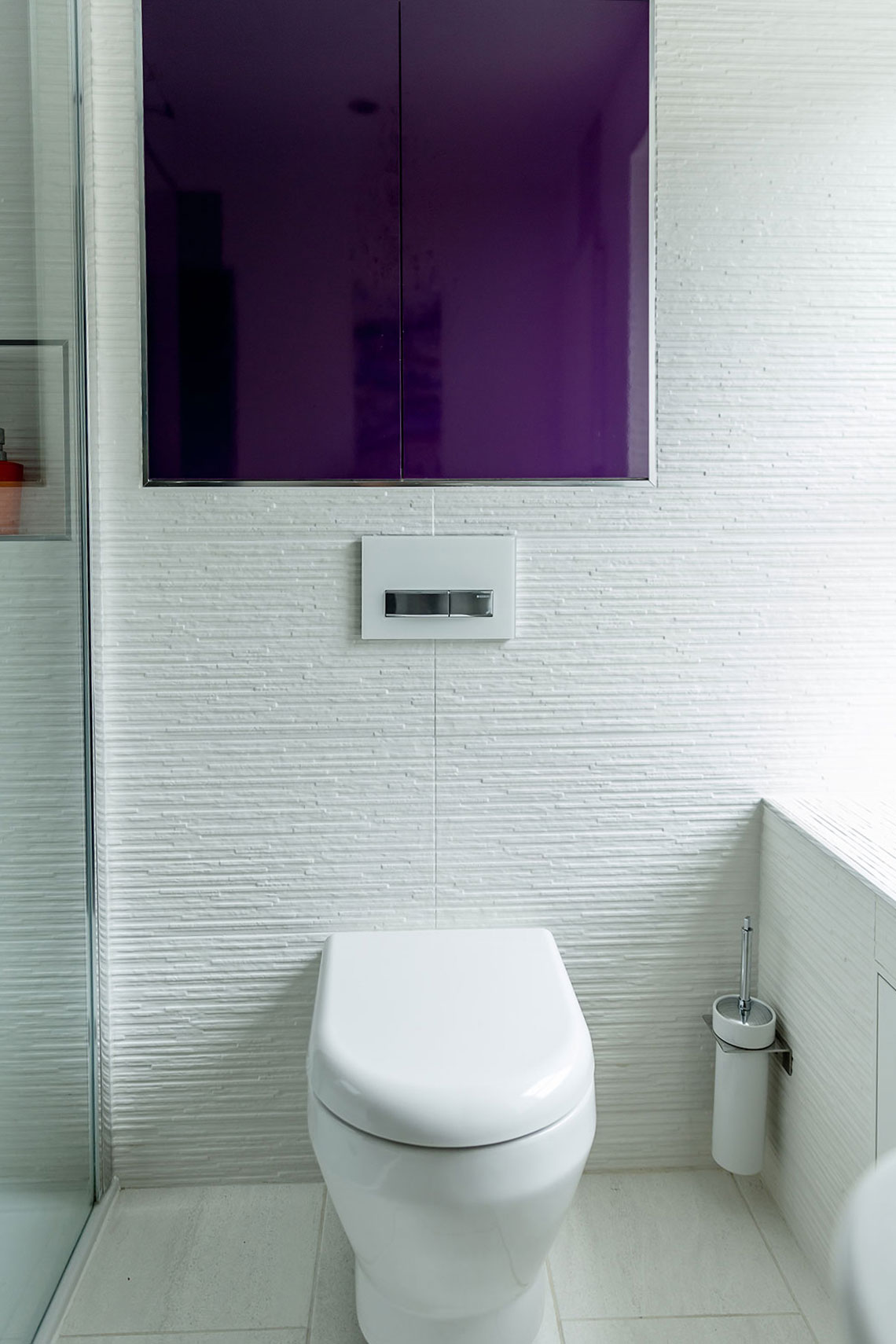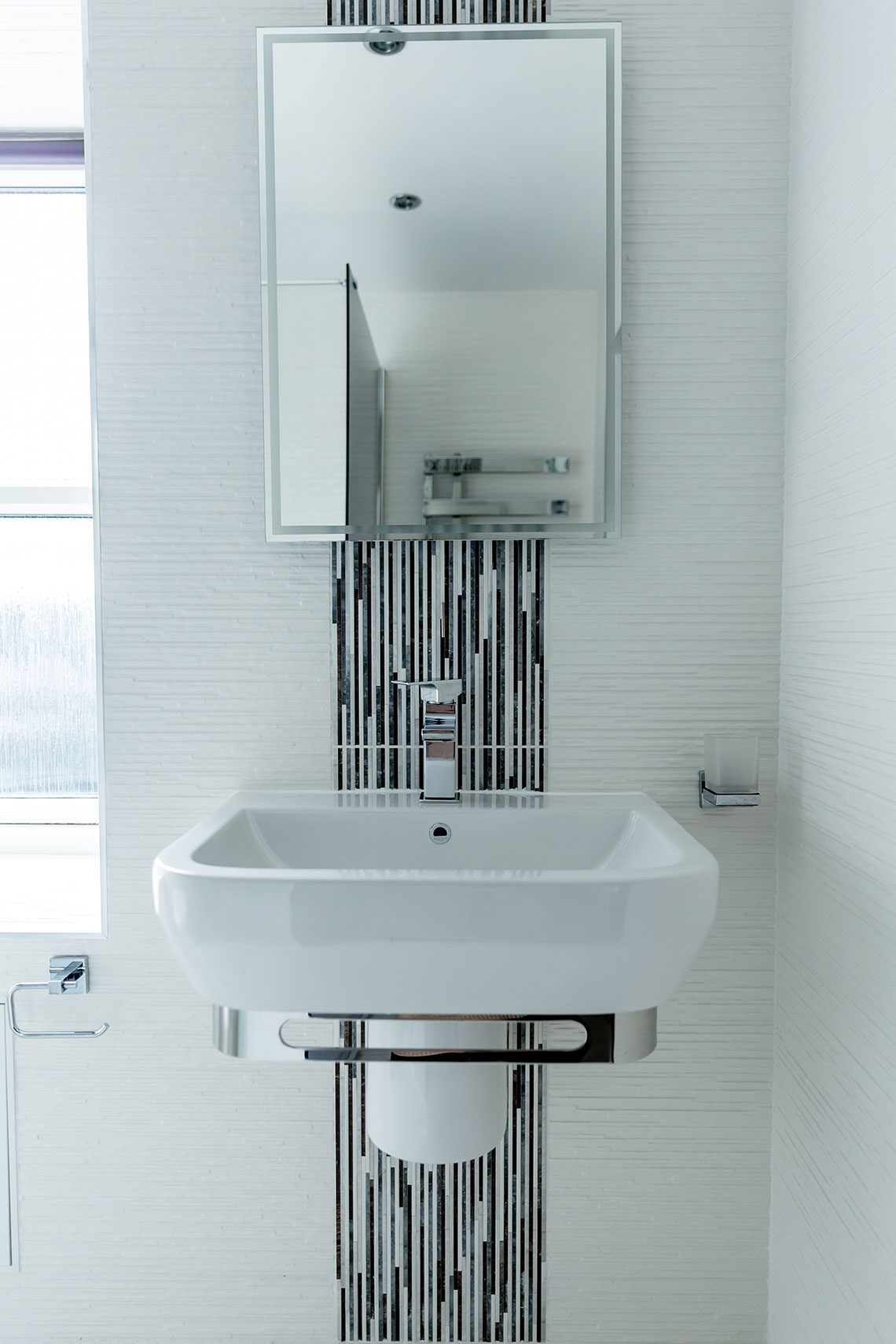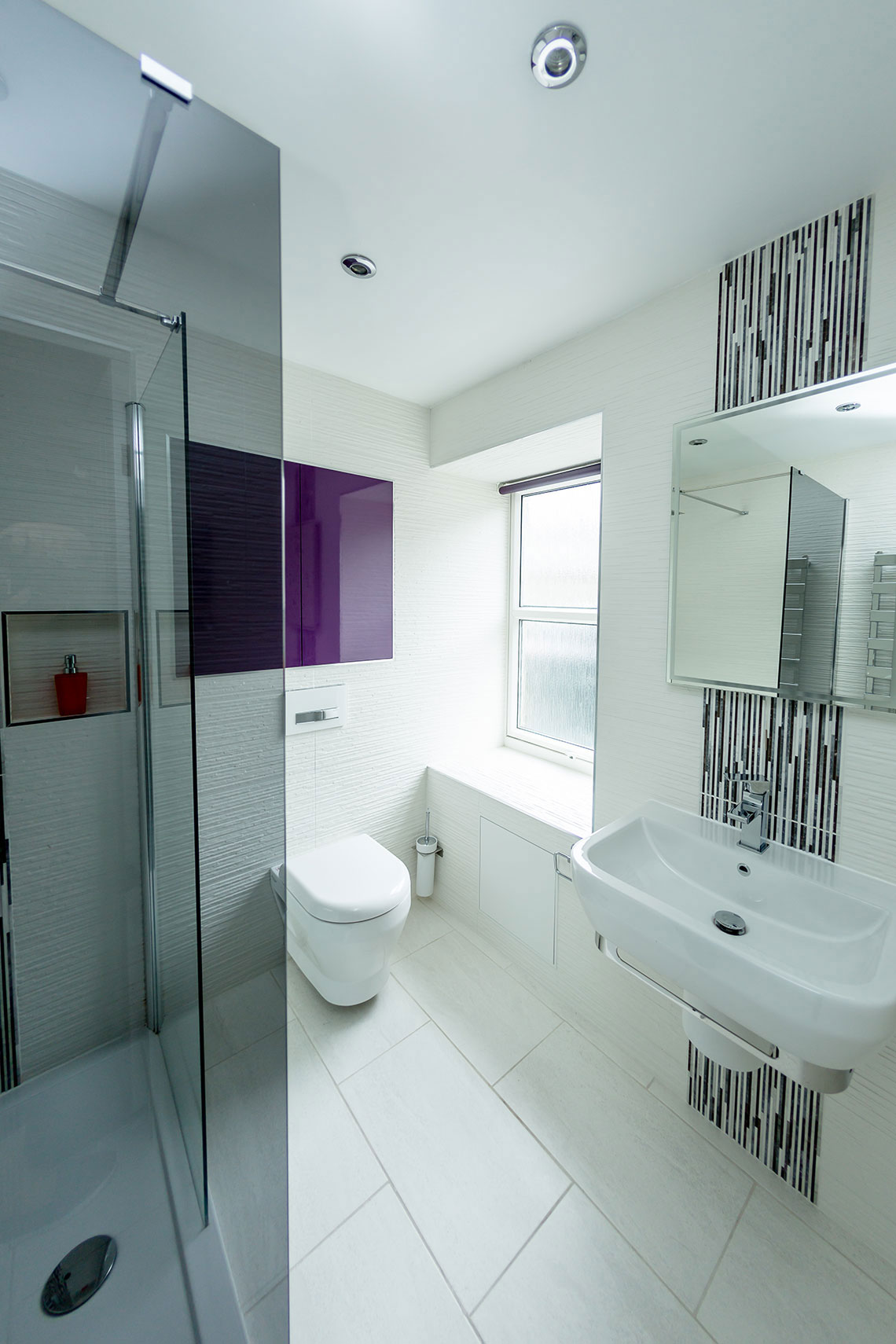 Save To Houzz Ideabook: Houzz
Taggart, Thurso
Location: Thurso
Designer's Notes
Our customers wanted to replace their existing bathroom with something balancing functionality and aesthetics.
Their current shower was too small, so they wanted to increase the showering space. We opted for wall–hung pan and sink to keep the room modern, and easy to clean and maintain.
We used the Jersey Mix tile from Porcelanosa as a feature strip in the shower and behind the sink. We used the sister Tile Jersey Naïve, for the rest of the room to keep the room looking bright. We also incorporated boxes in the showering area, built into the false wall to hold toiletries.
The customer wanted a splash of colour in the room, the purple doors provided just that, which could then be matched with towels and bathroom accessories, but would be easily changeable in the future, should the customer fancy a change.