Kitchen Finish
Affric Painted in Elgin Grey
Kitchen Range
Customer Location
Galashiels
Customer's Budget
£40,000
This project features…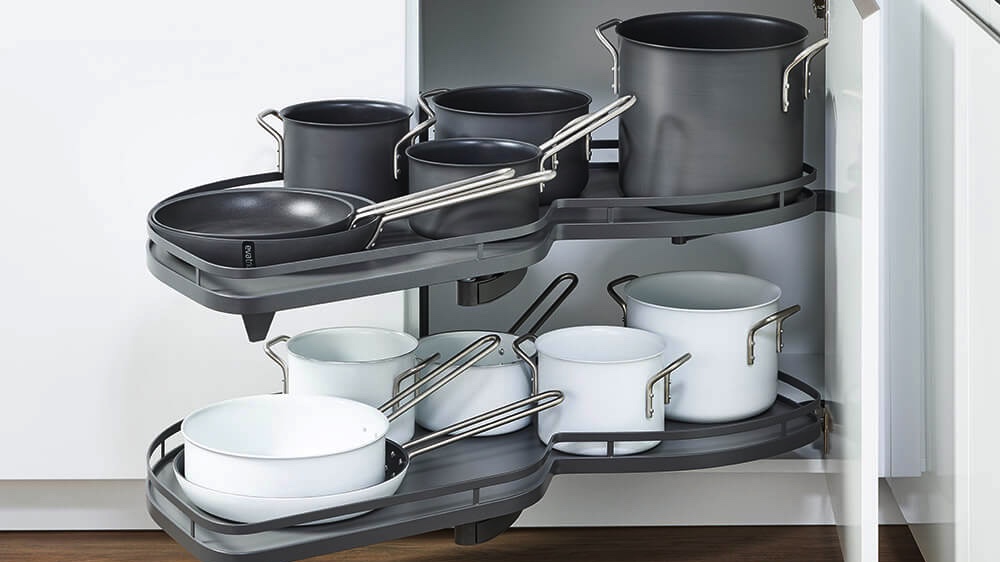 Kesseböhmer Lemans
LeMans is the only corner unit solution that combines very high space utilisation with outstanding access. No wonder, because LeMans trays swing right out in front of the cabinet. You can store a lot of pots and pans – and each one is always in easy reach. LeMans trays move independently of each other.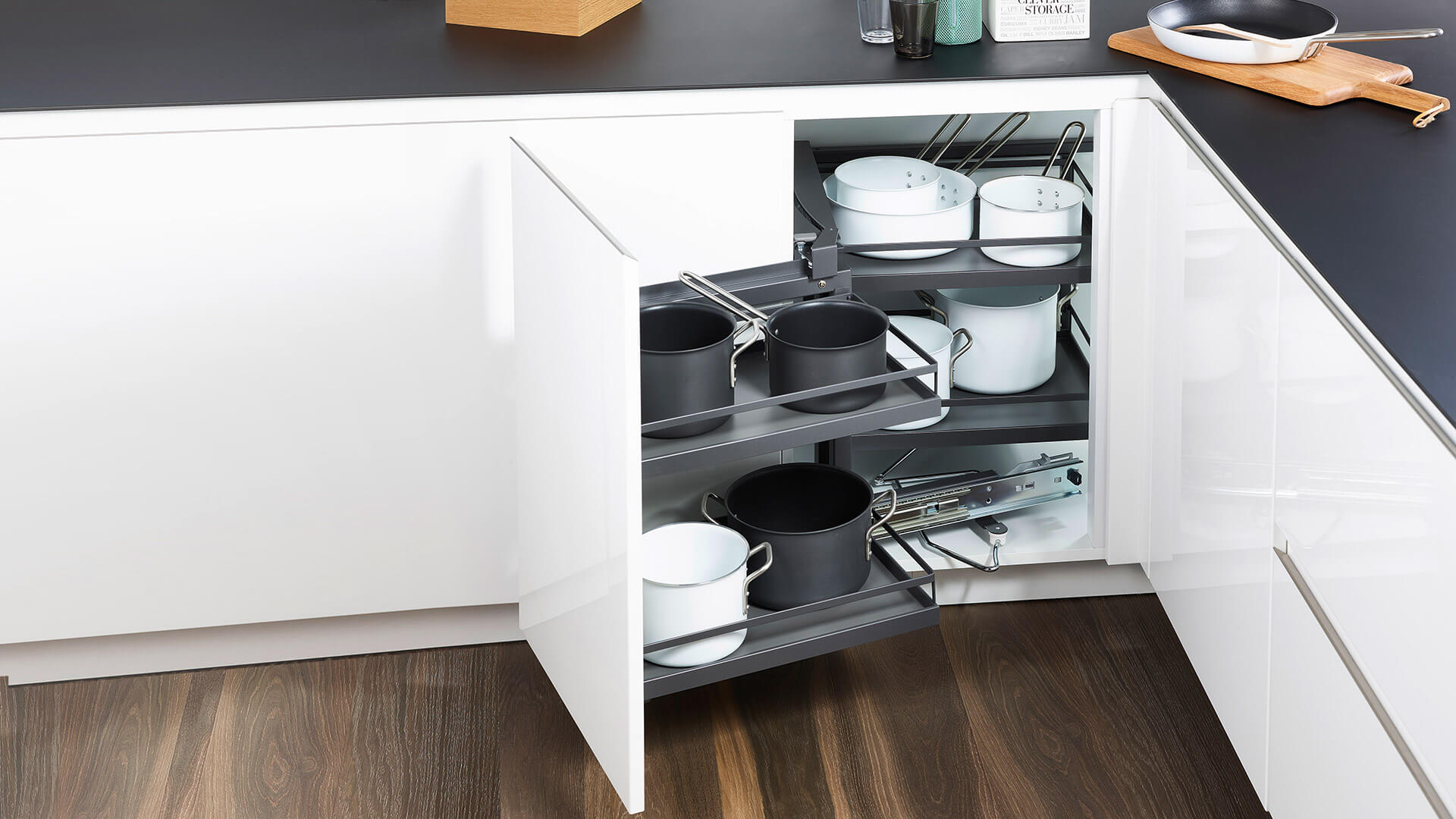 Kesseböhmer MagicCorner
Although this has less to do with magic than it does with intelligent design and technical know-how! MagicCorner is capable of housing two complete storage units next to each other in one corner cabinet.