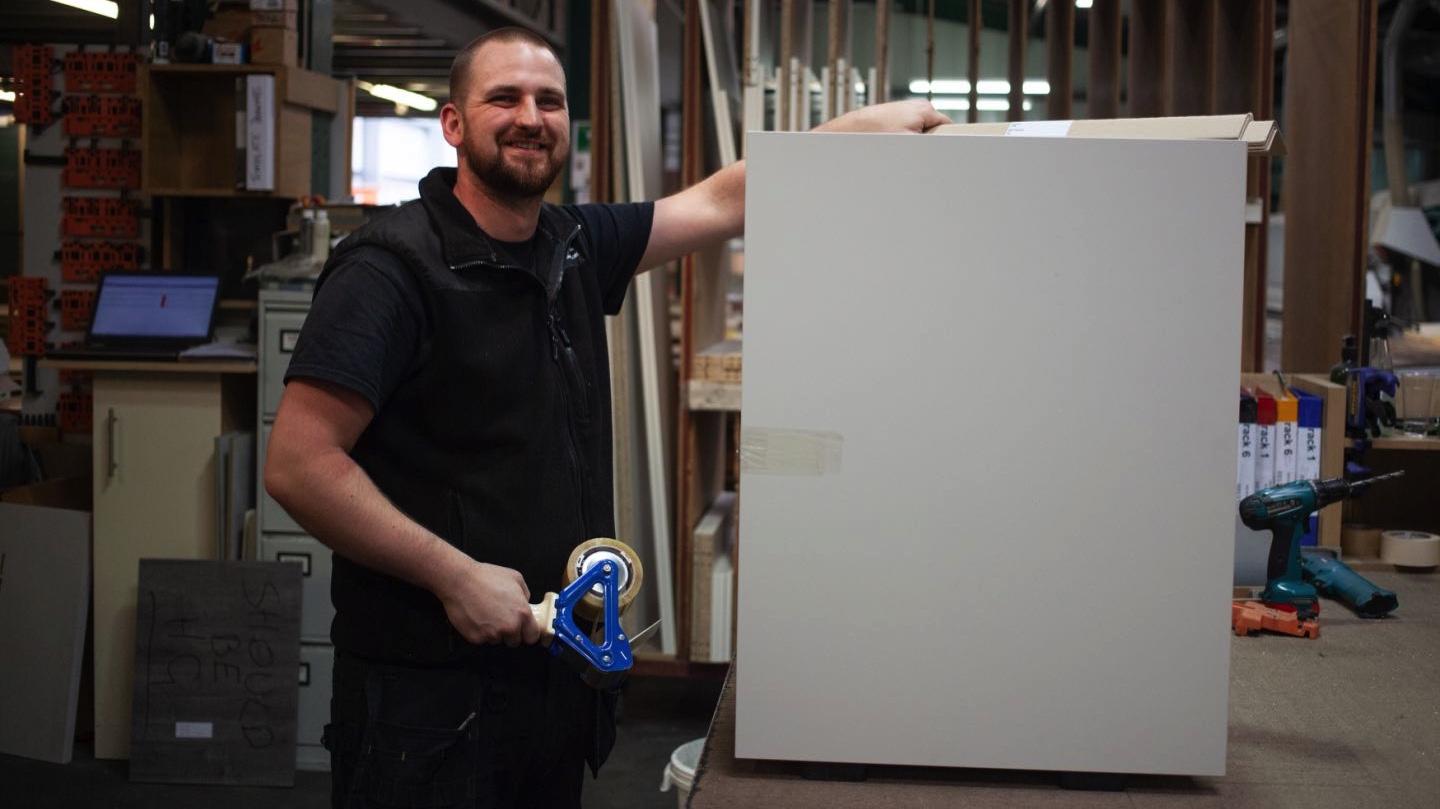 Ashley Ann is a great company
to work for!
We are an ambitious, progressive and forward-looking company which is family owned and run. We put great value on all our colleagues (a word we use rather than employees), and provide a safe and friendly working environment – be it in our manufacturing facility, offices or showrooms.
No vacancies at this time.
Sorry, we don't have any joby vacancies at this time.
Benefits of Working
at Ashley Ann
Along with competitive rates of pay, we also provide an attractive benefits package including:
Performance Related Pay Increases
Bonus Incentives For Service
Pension Plan
Workwear and PPE
Six Weeks Annual Leave
Transport To Work (For our colleagues working at our base in Wick, we may also be able to provide transport on a mini bus from Thurso, via Castletown or Halkirk).
Staff Discount
We're also very flexible with working hours, with this particularly applying to part time roles – e.g. for a 16-20 hour contract it can be two full days or a combination of mornings or afternoons.
As a further measure of the sort of company we are, we have a full and professional management team which supports and takes care of all our colleagues and includes:
Our HR Manager takes care of individual performance, colleague welfare, employee relations, compliance of employment law and recruitment.
Our H&S Manager is here to support all our colleagues, carry out new recruit inductions, risk assessments, yearly health assessments, plus ensure H&S is key in making everyone safe at work.
Our Training Manager who ensures all our colleagues have the skills they need. More specifically that our new colleagues have training plans, have reviews conducted at 4, 8, 12 weeks, and sign-off at 6 months probationary period end. Also that yearly appraisals are completed.
We also have a bright and modern canteen with space to relax, which although closed right now will reopen once we get the go-ahead as Covid-19 restrictions recede.