<<Prev
Next>>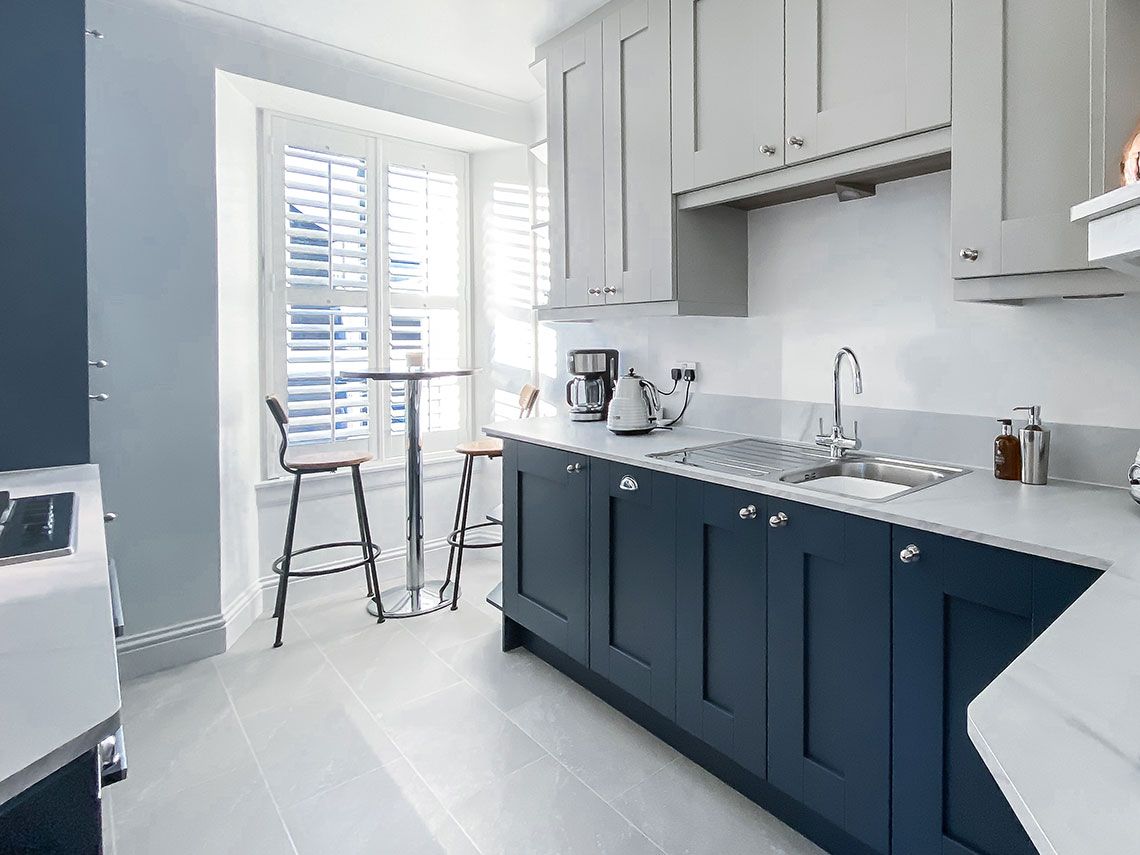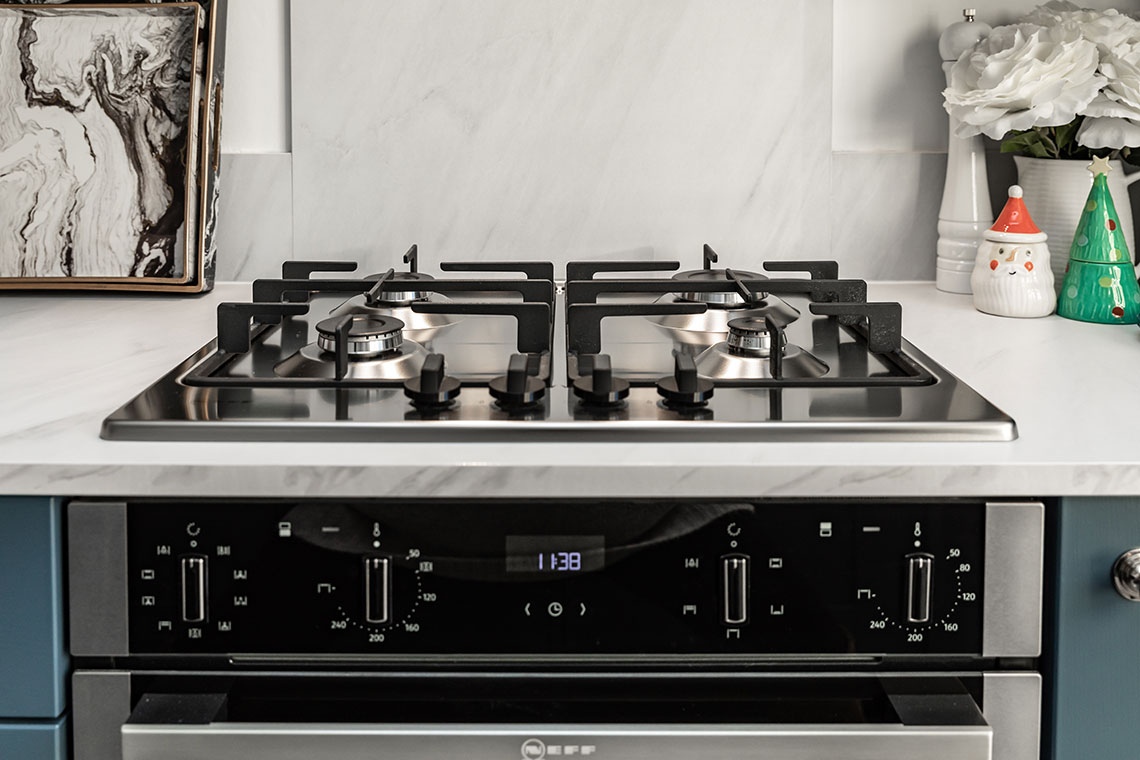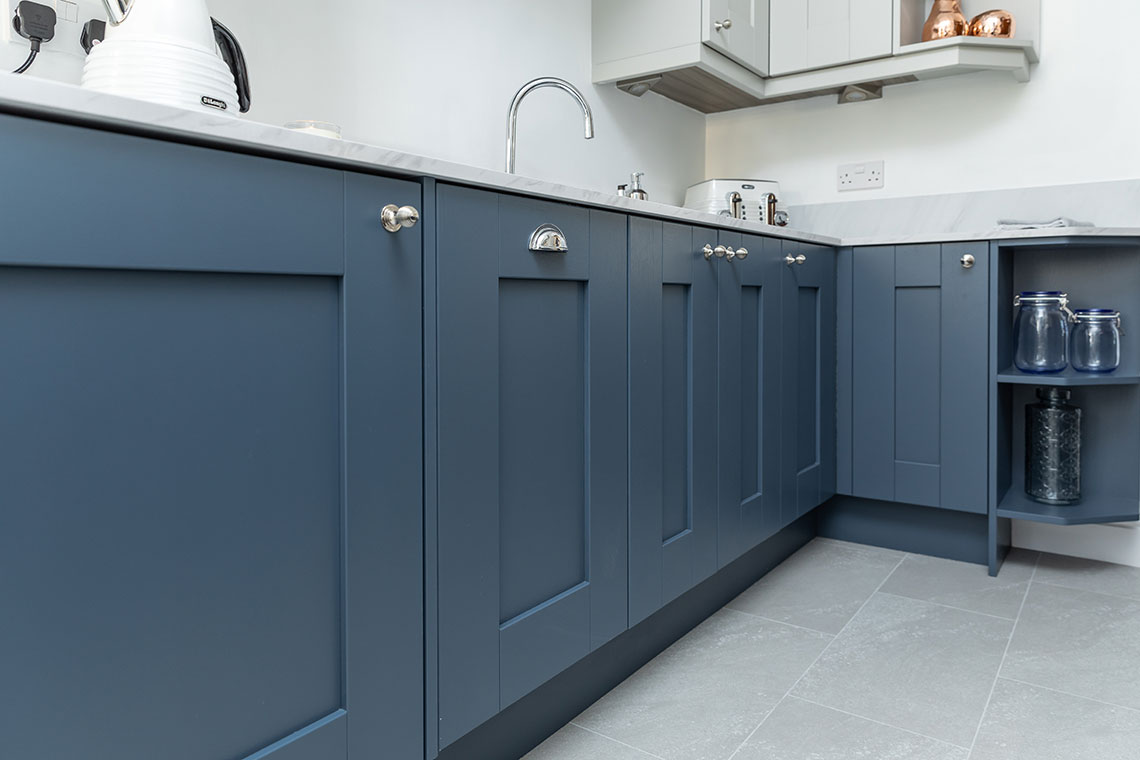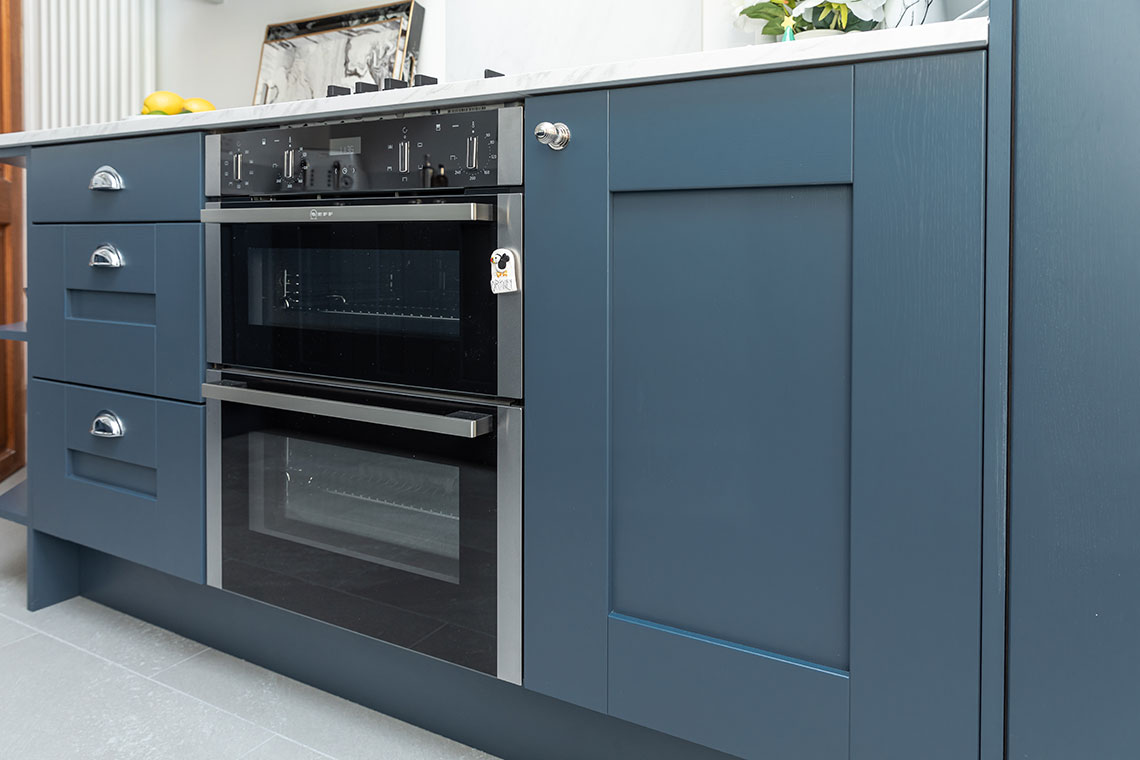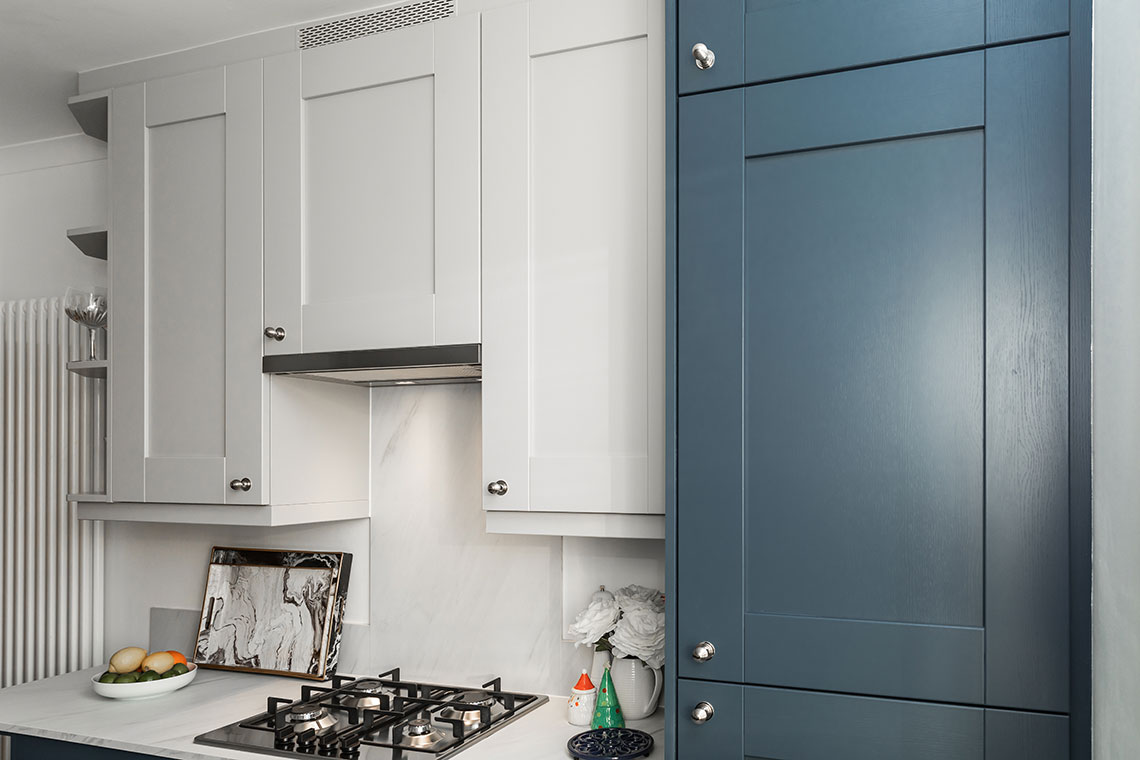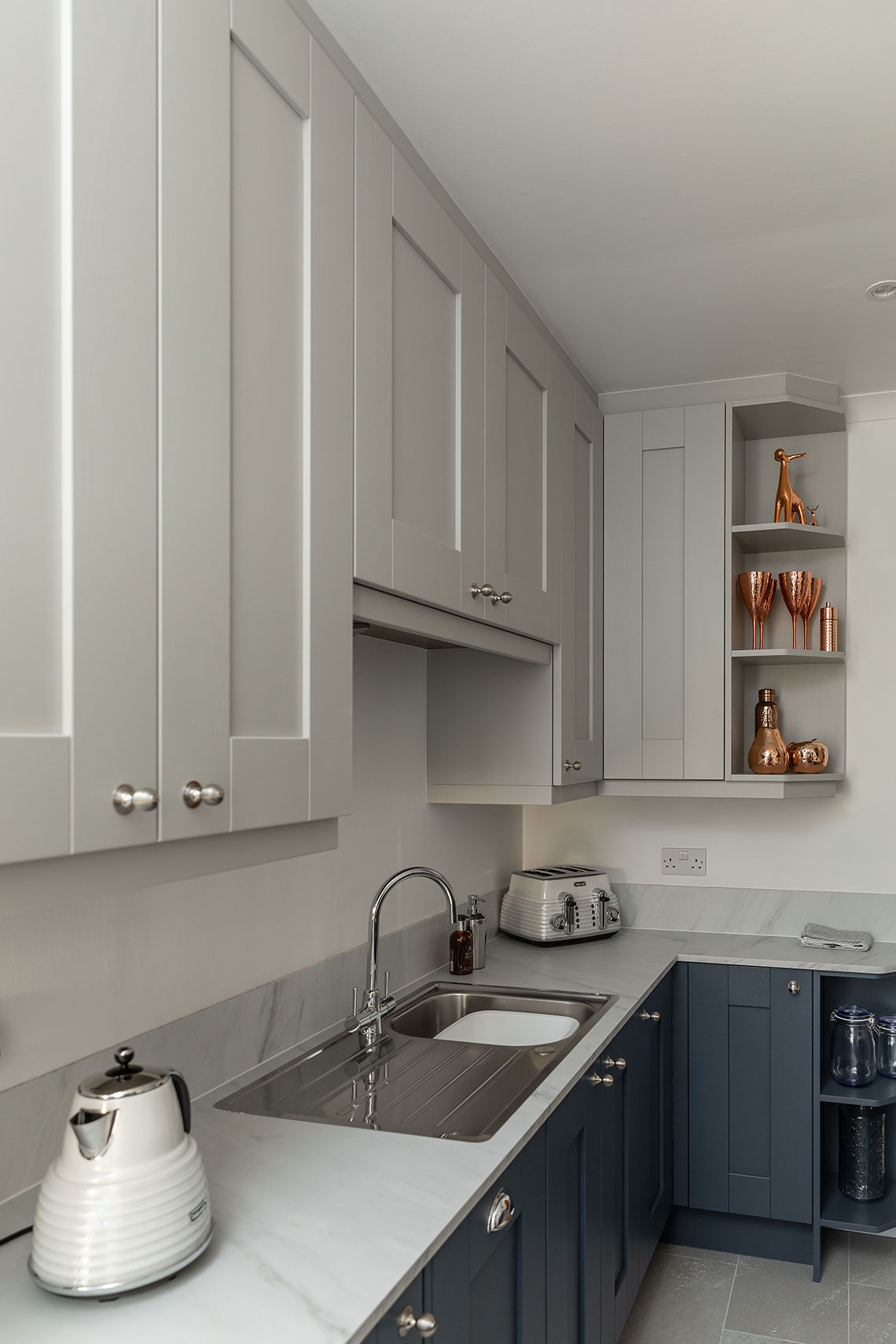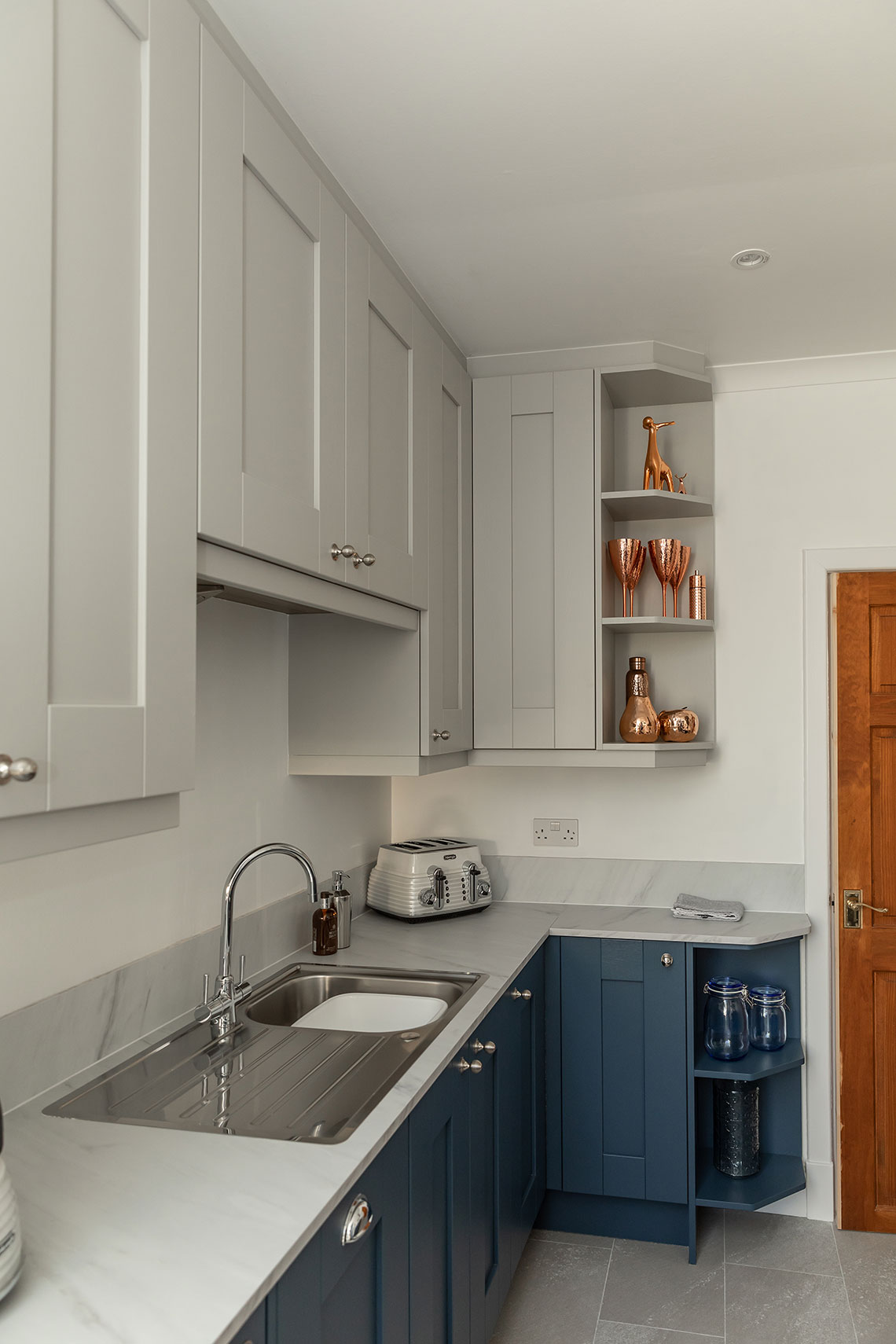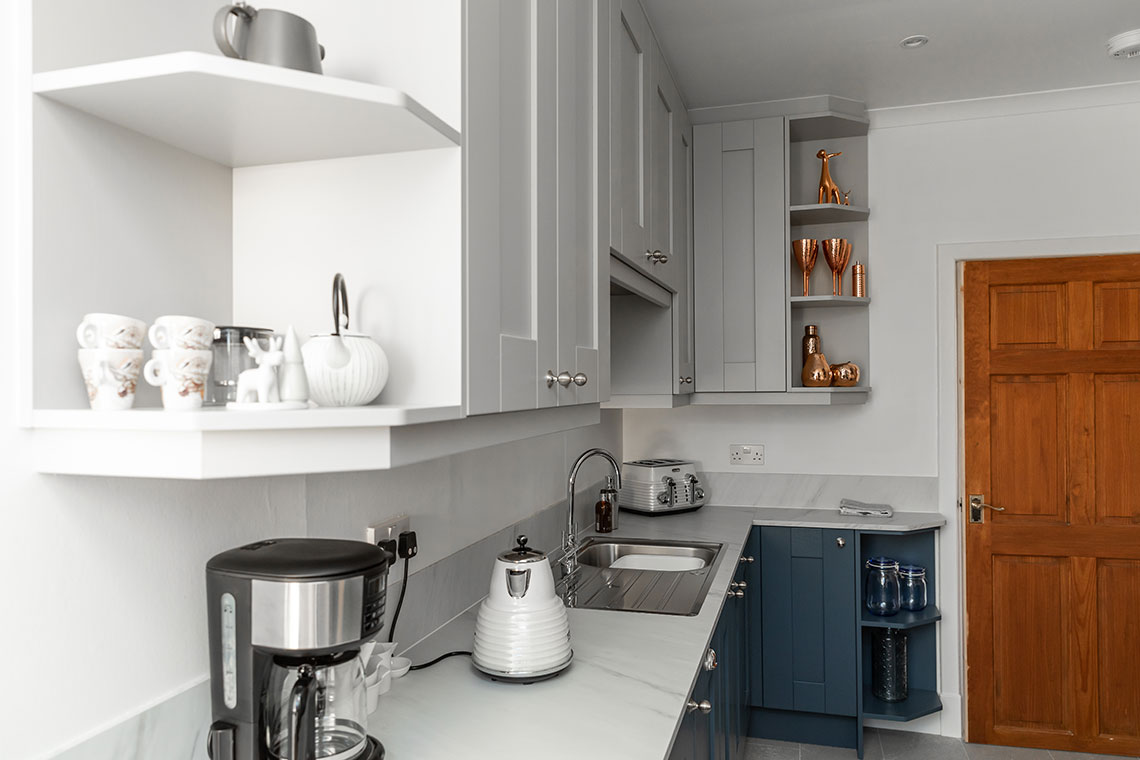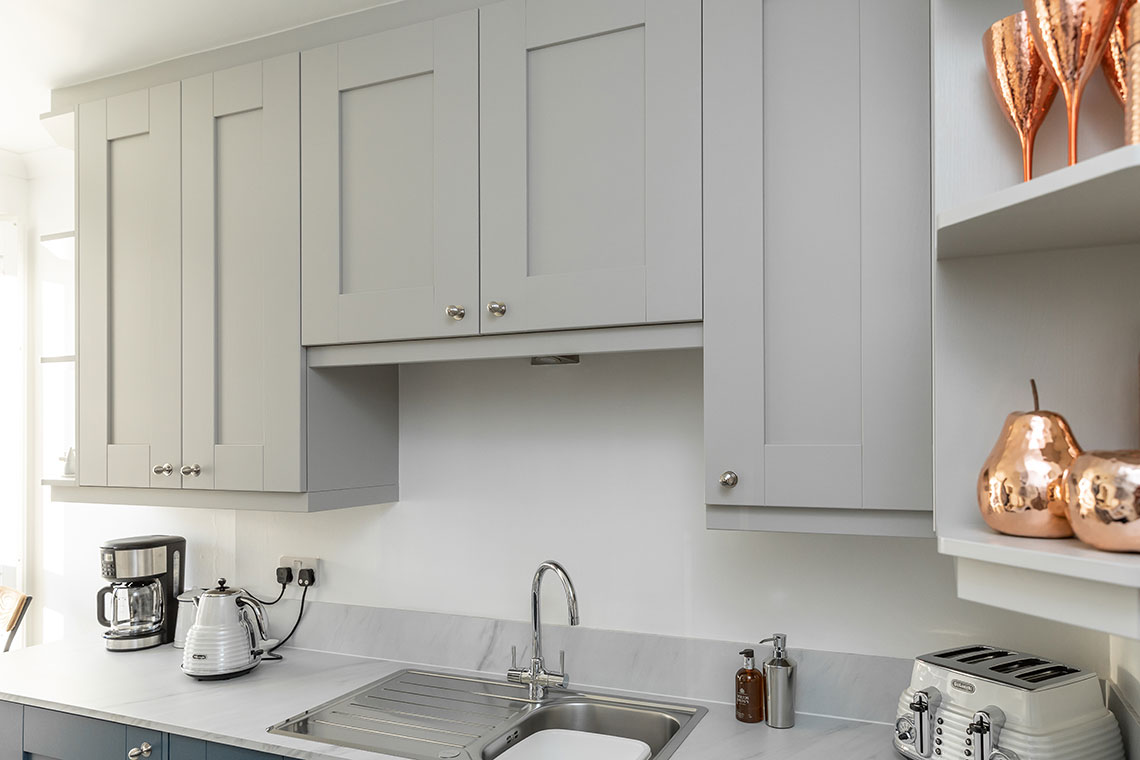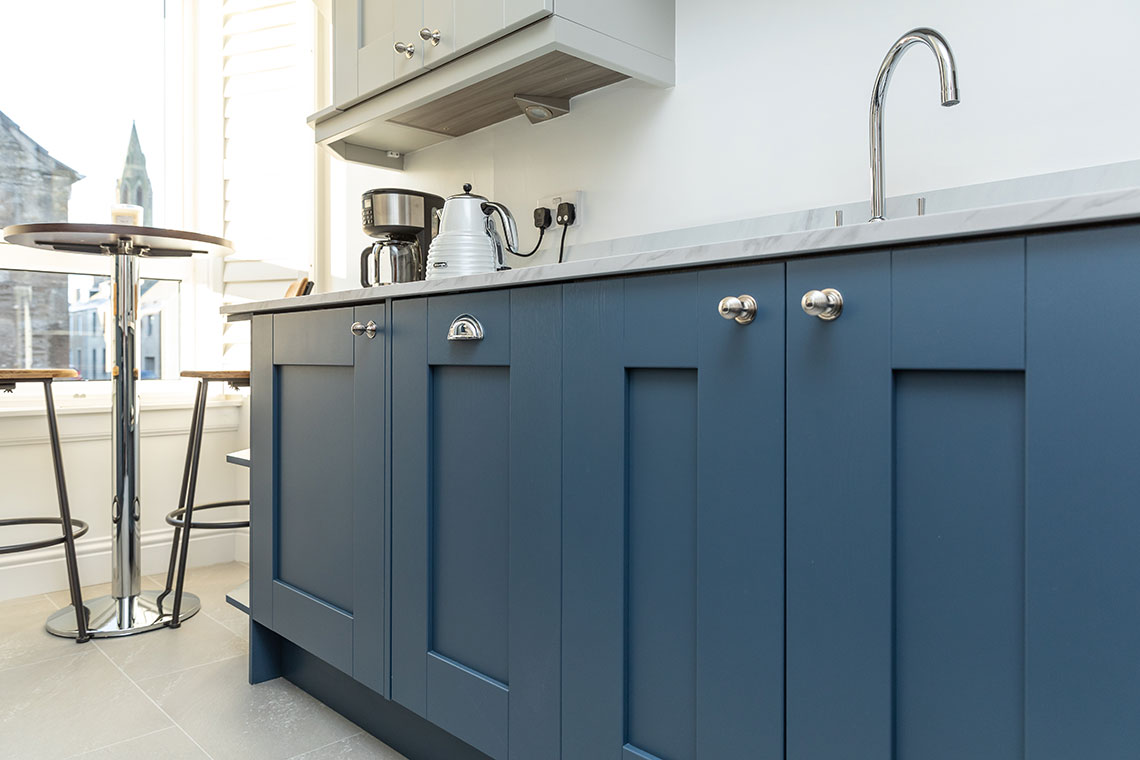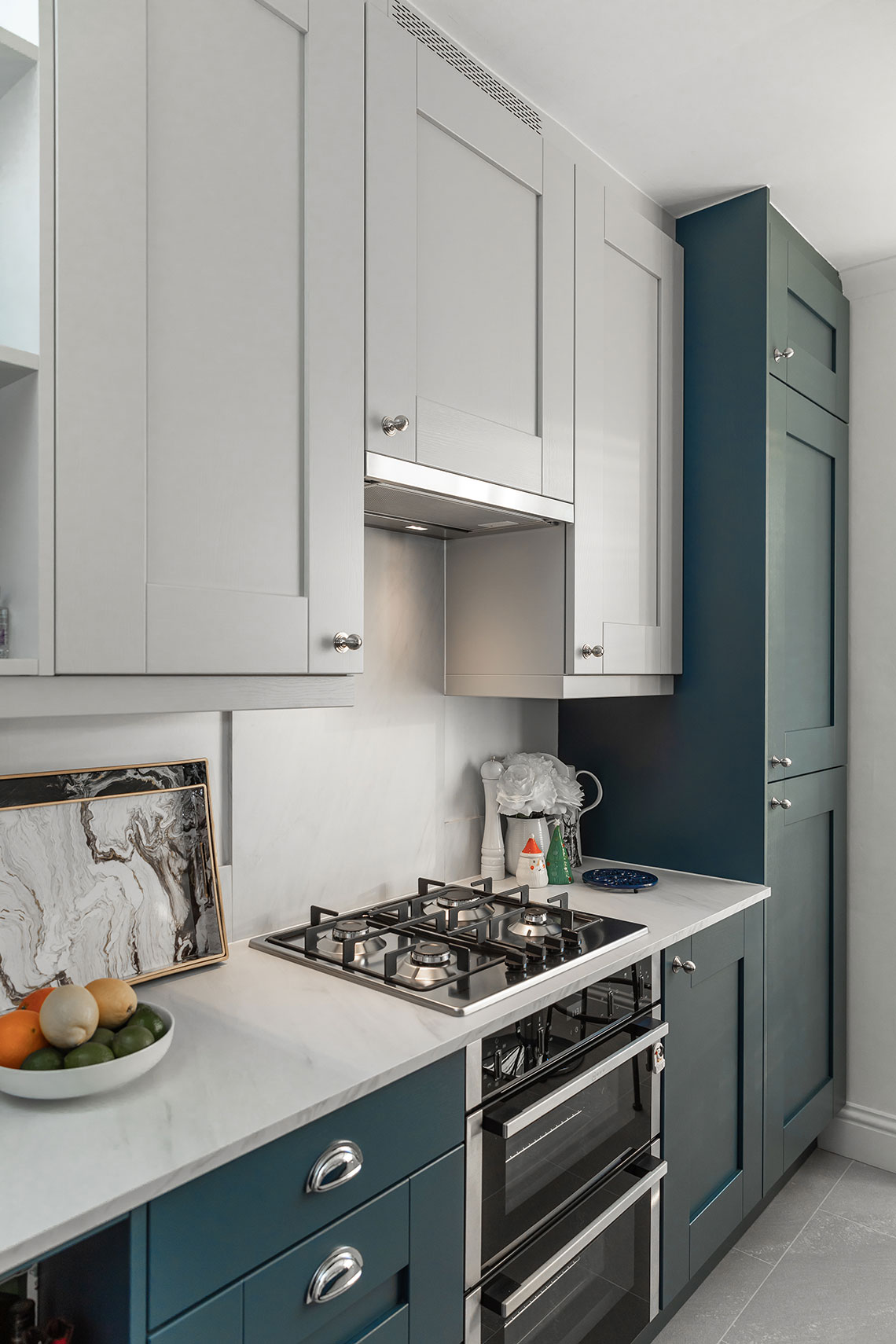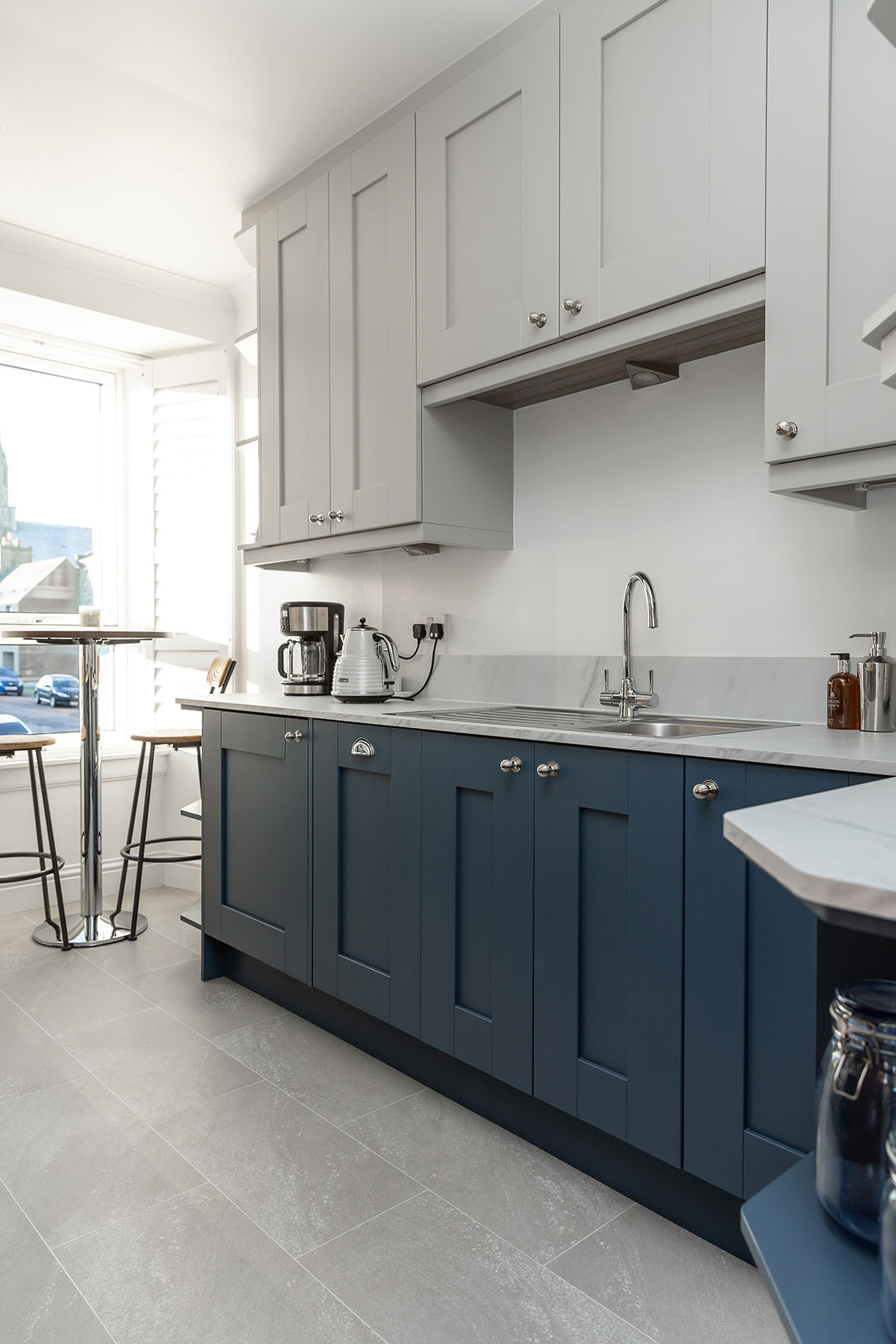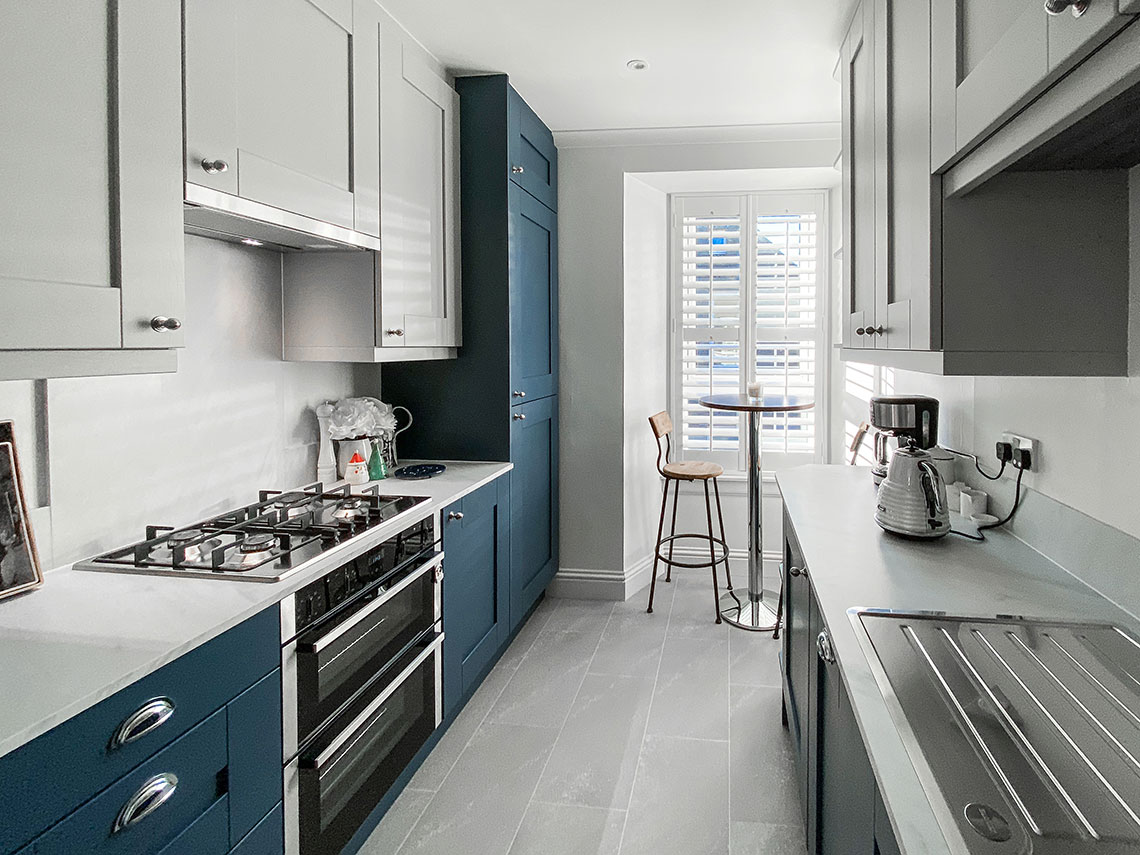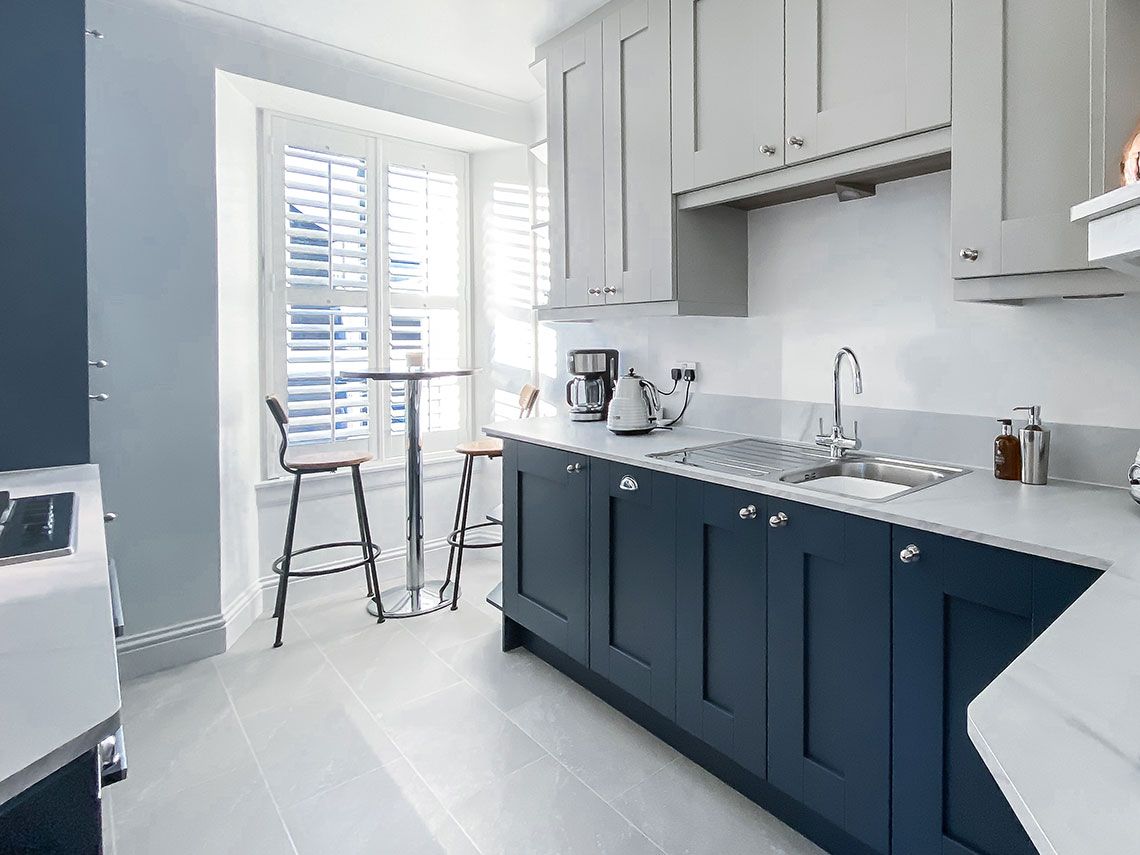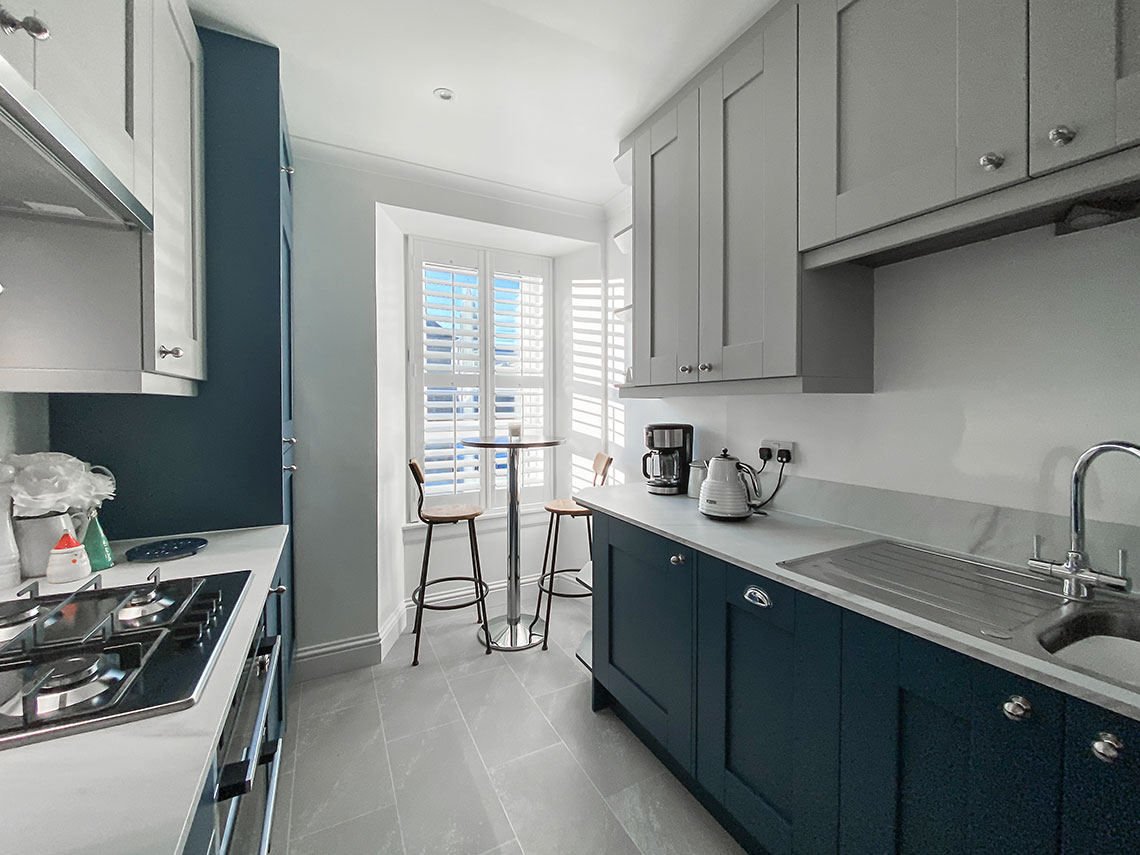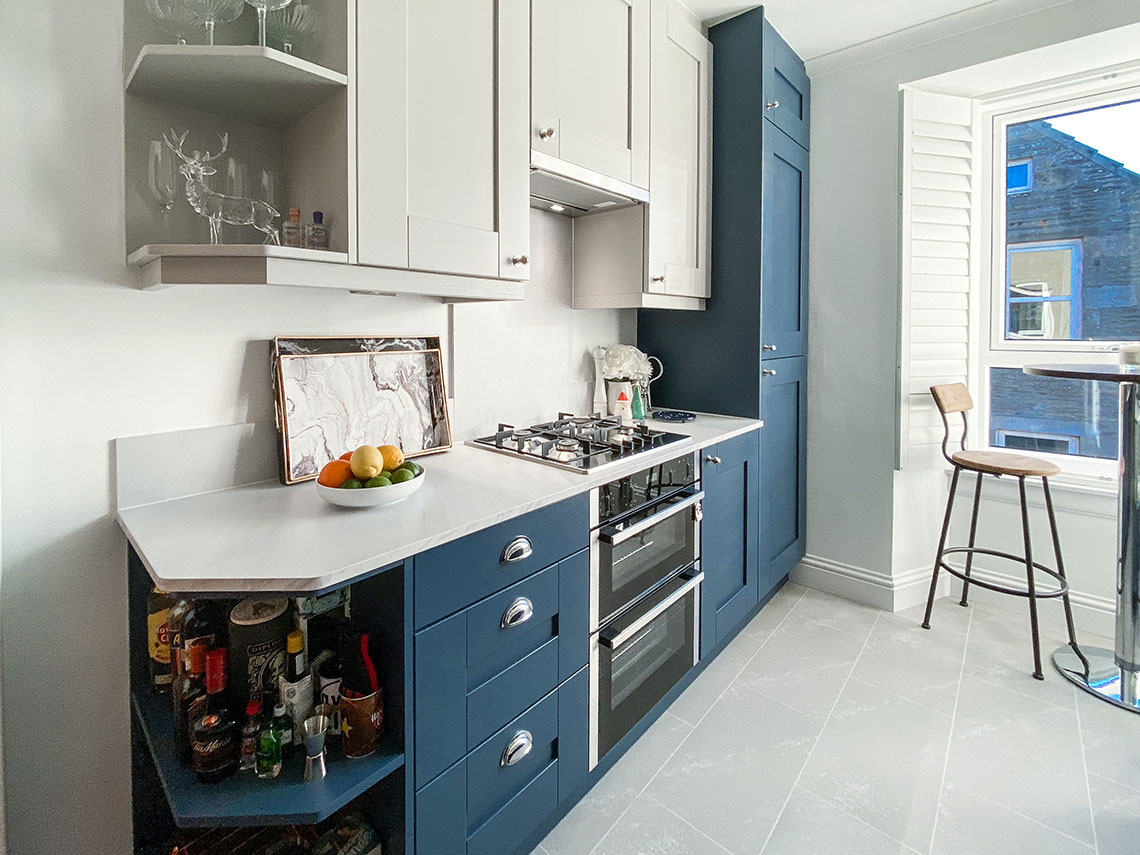 Save To Houzz Ideabook: Houzz
Caledonia Gairich Painted
Location: Thurso
Designer: Scott Bremner
Collection: Caledonia
Finish: Farrow & Ball Stiff Key Blue and Pavillion Grey
Budget: £10,450
Designer's Notes
Mr and Mrs Benson approached Ashley Ann with a clear vision of what they wanted their new kitchen to look like. They specifically wanted a two-tone shaker style kitchen in blue and off-white tones with a marble effect worktop to complement their traditionally styled furniture.
One of the challenges was trying to design a practical and functional kitchen in a fairly small/narrow room. Mr and Mrs Benson naturally wanted to include as much storage as possible so I decided to design all the wall units to run from the floor right up to the ceiling. This allows Mr and Mrs Benson to use all the wall space available to them without impacting on the functionality of the kitchen.
Mr and Mrs Benson are delighted with their new kitchen from Ashley Ann and say they would not hesitate in recommending us to anyone in the future.
Worktops: Ashley Ann 20mm Laminate Designer Worktops (White Levanto Marble)
Appliances: Neff Telescopic Extractor Hood. All other appliances were the customer's own that we made furniture to accomodate.
Sink & Tap: Blanco Lantos 45s-IF Stainless Steel Salto Sink, Blanco Arti Chrome Tap