<<Prev
Next>>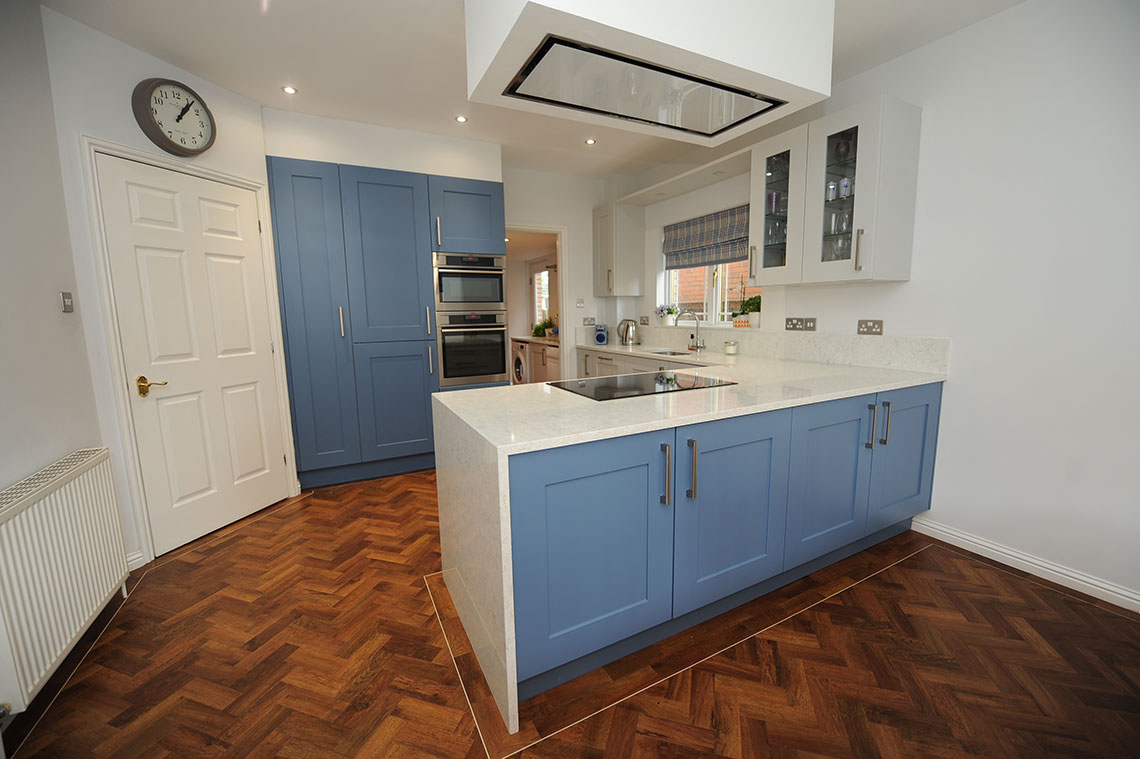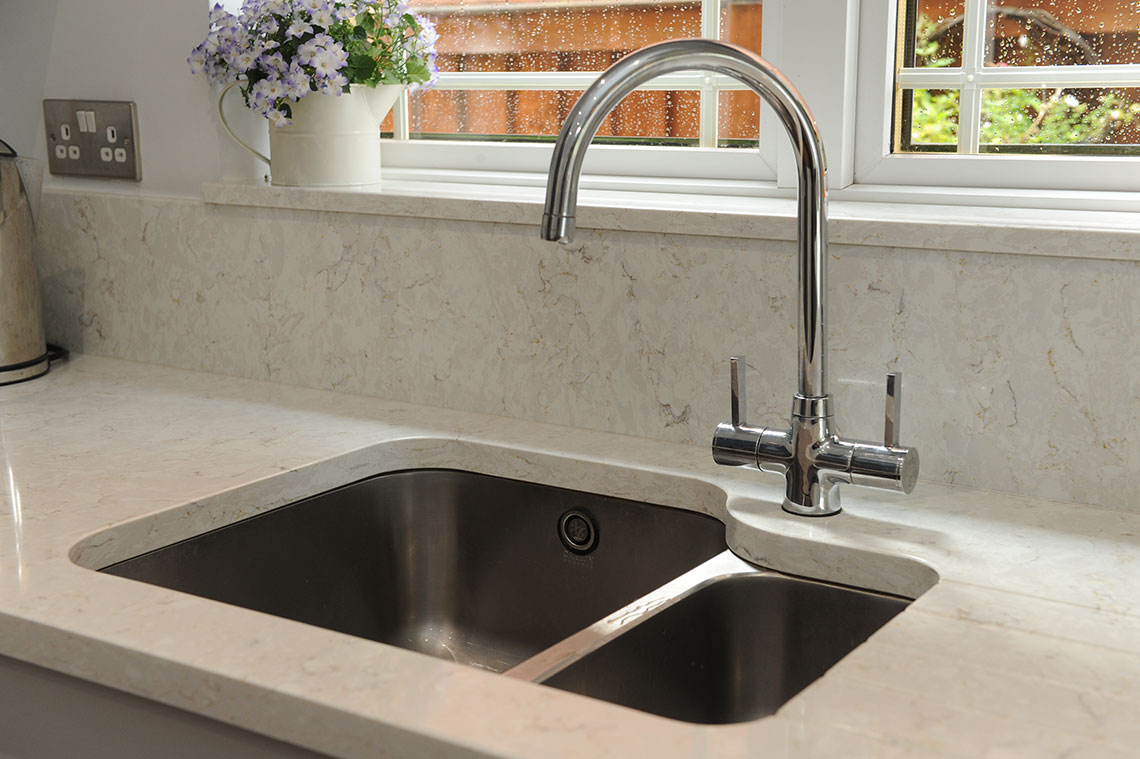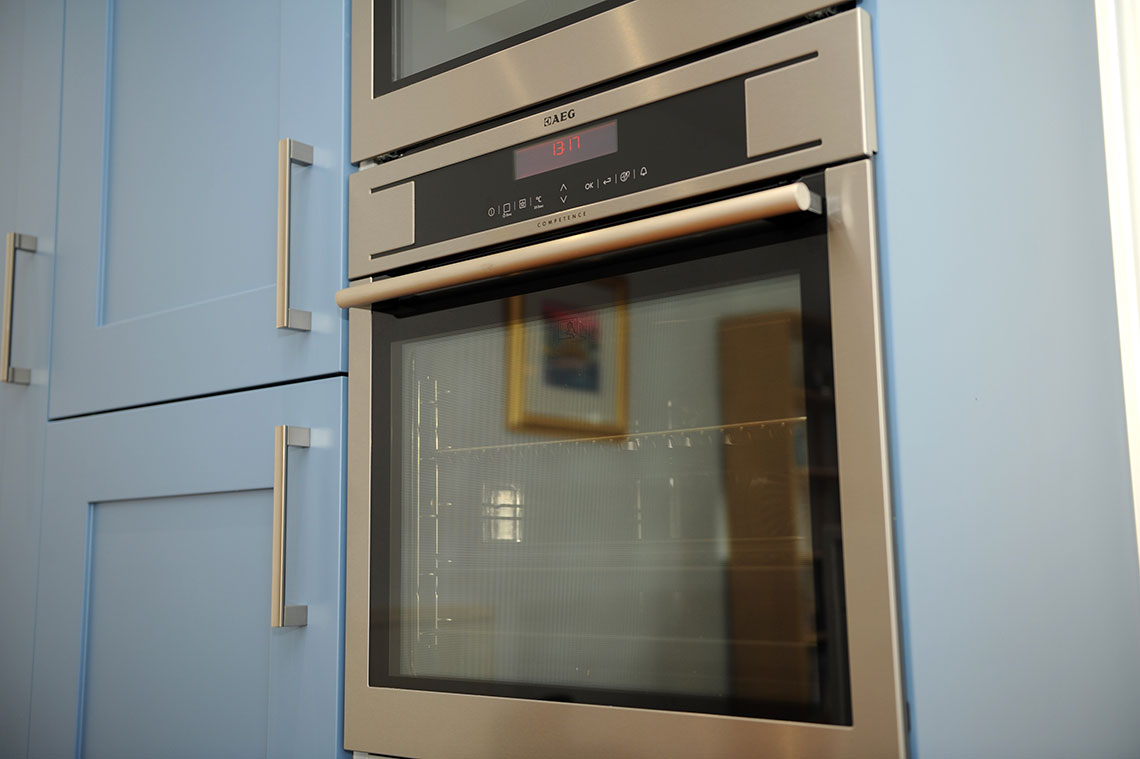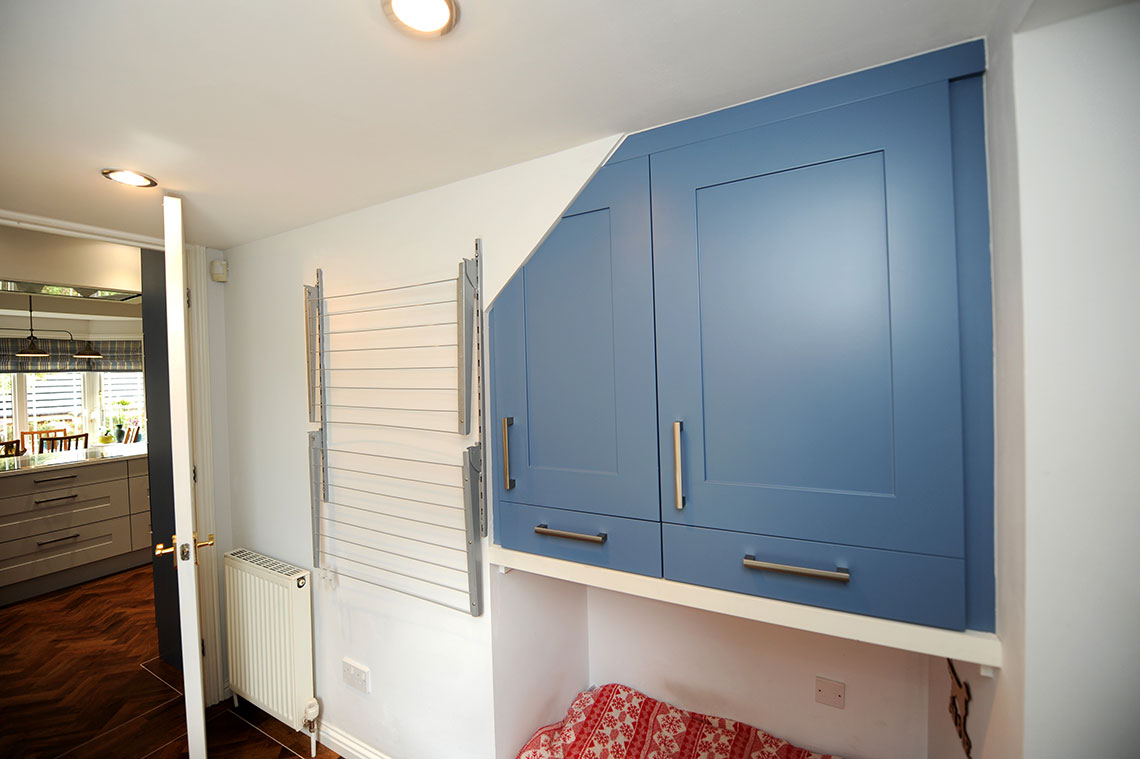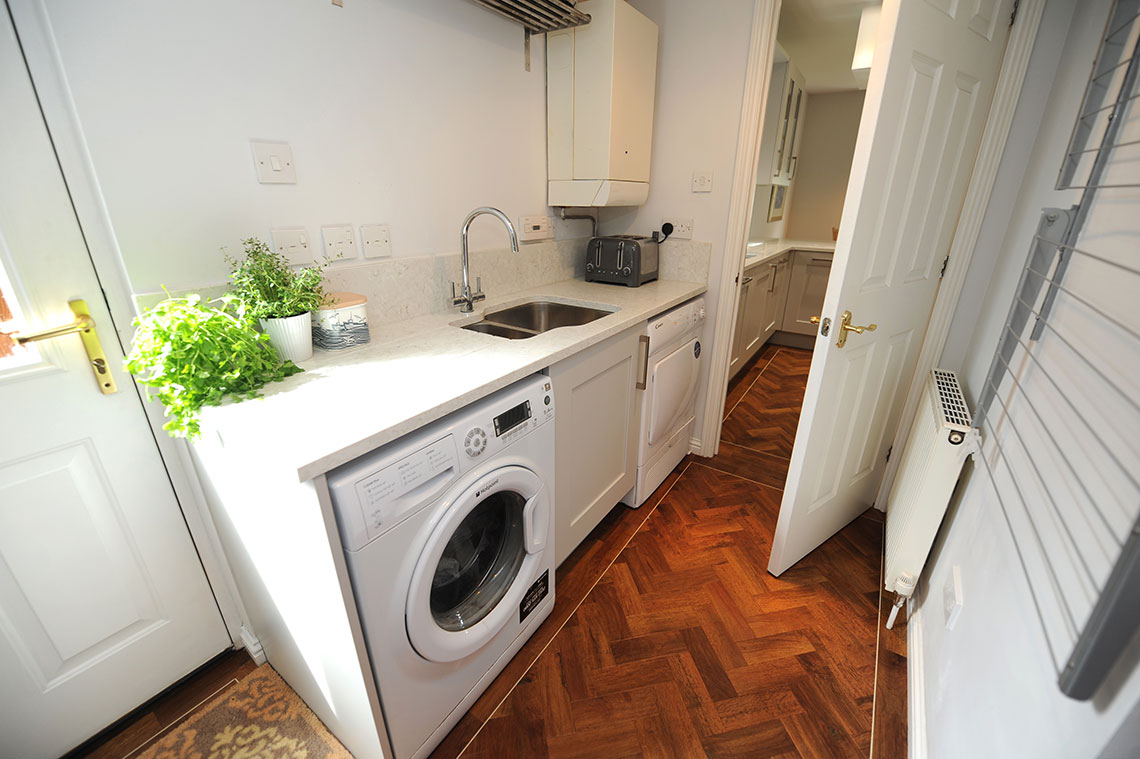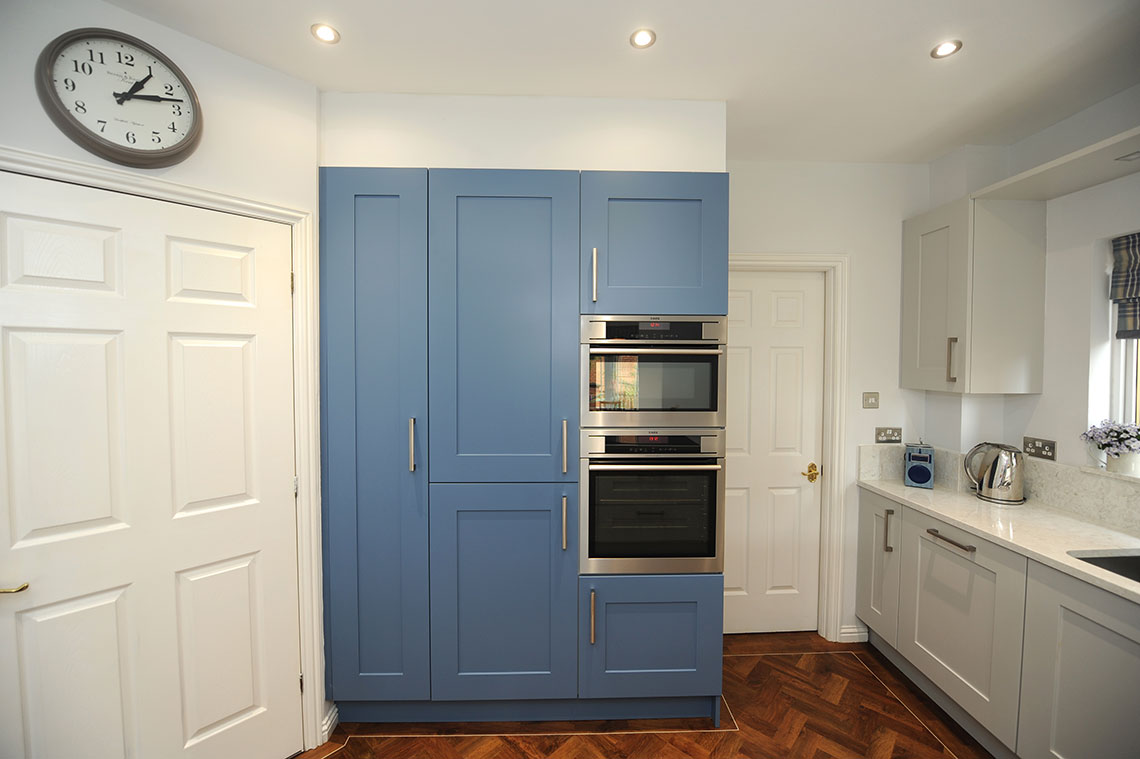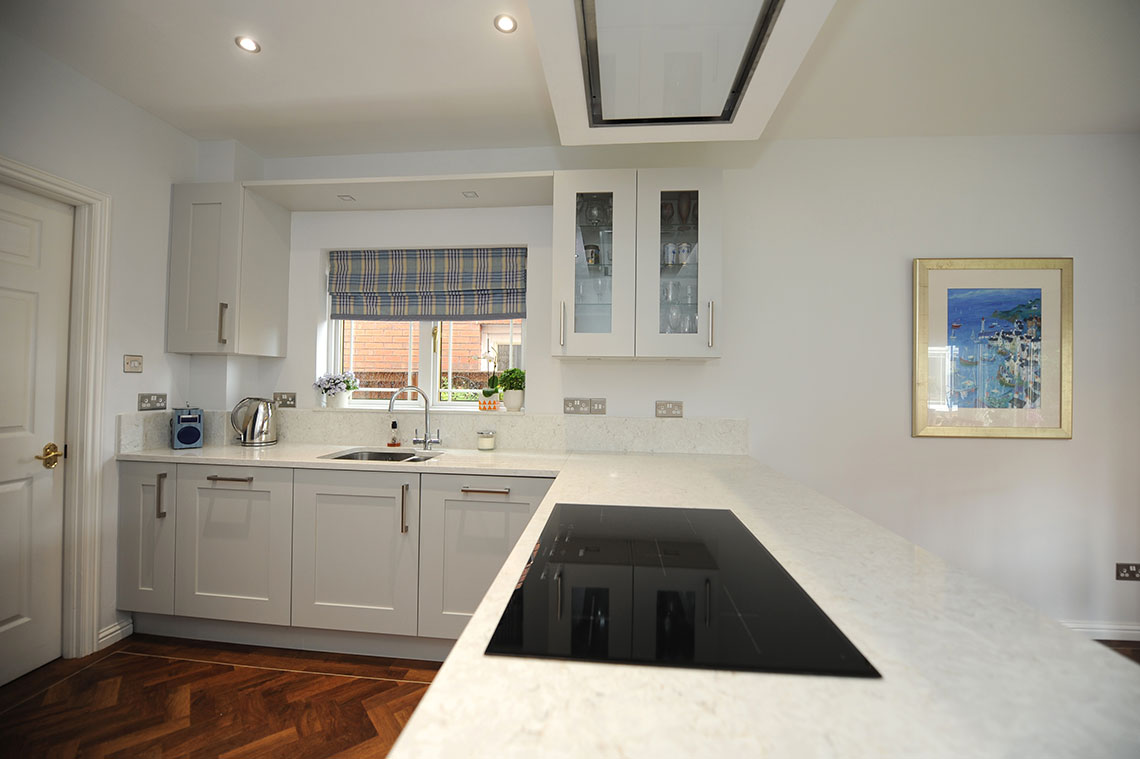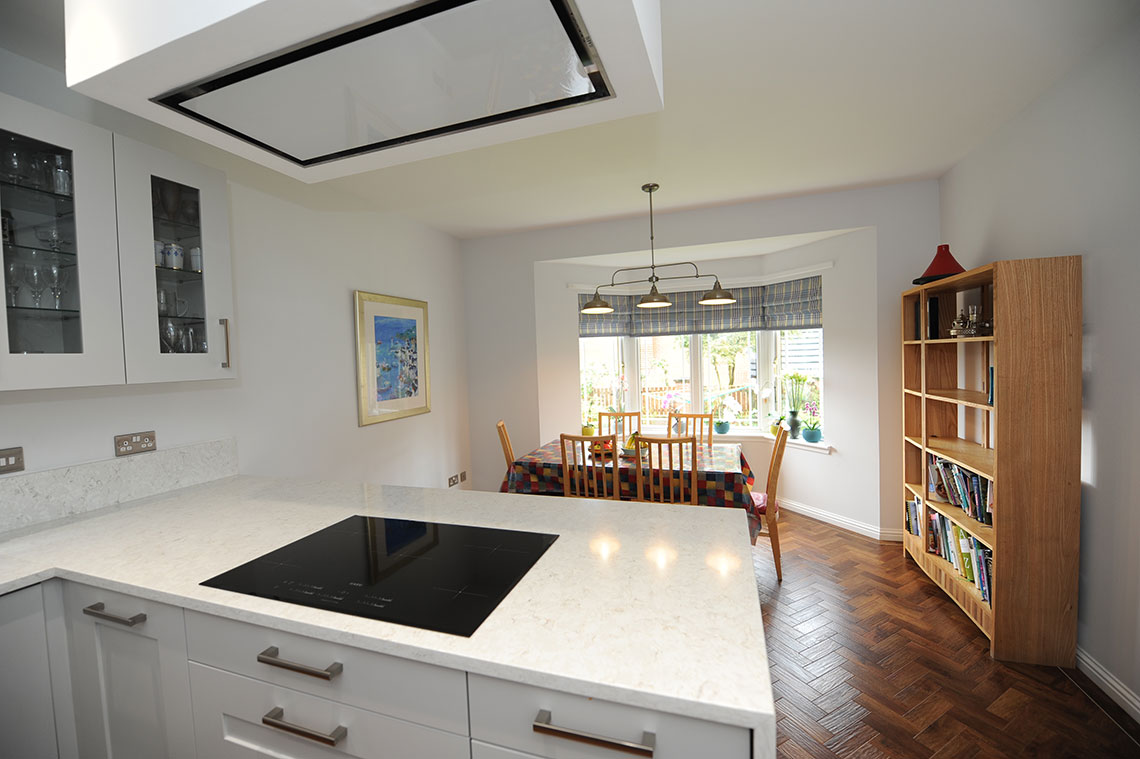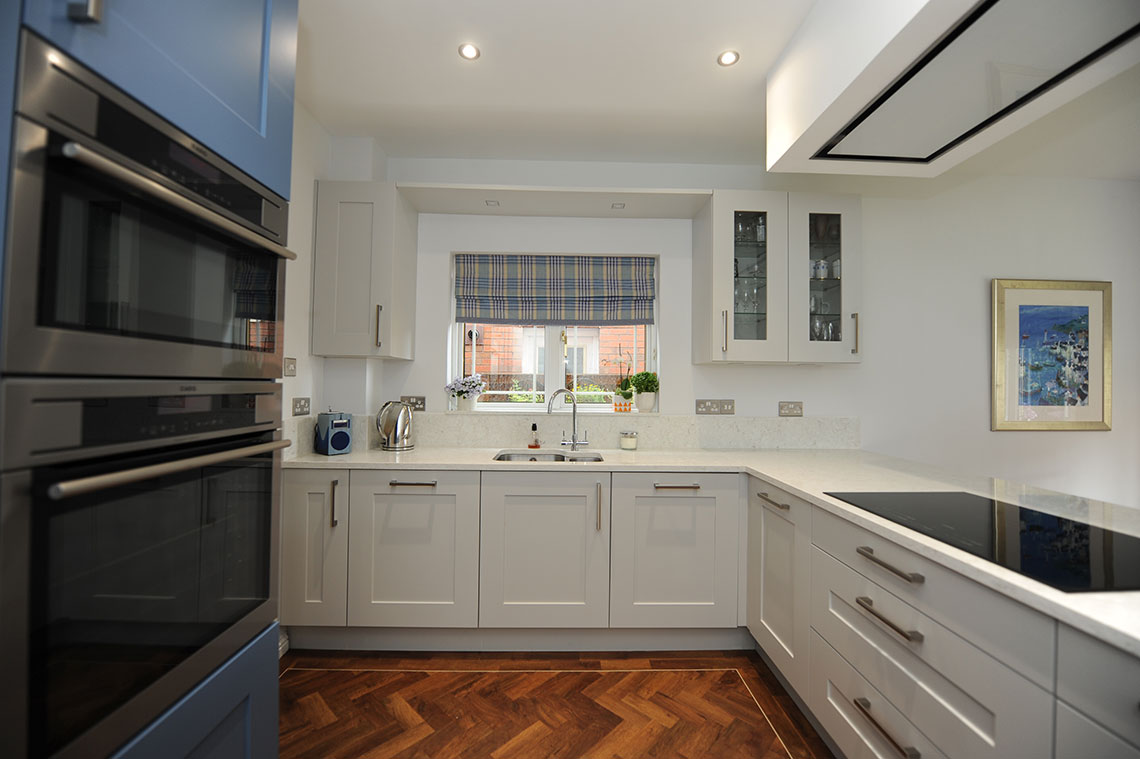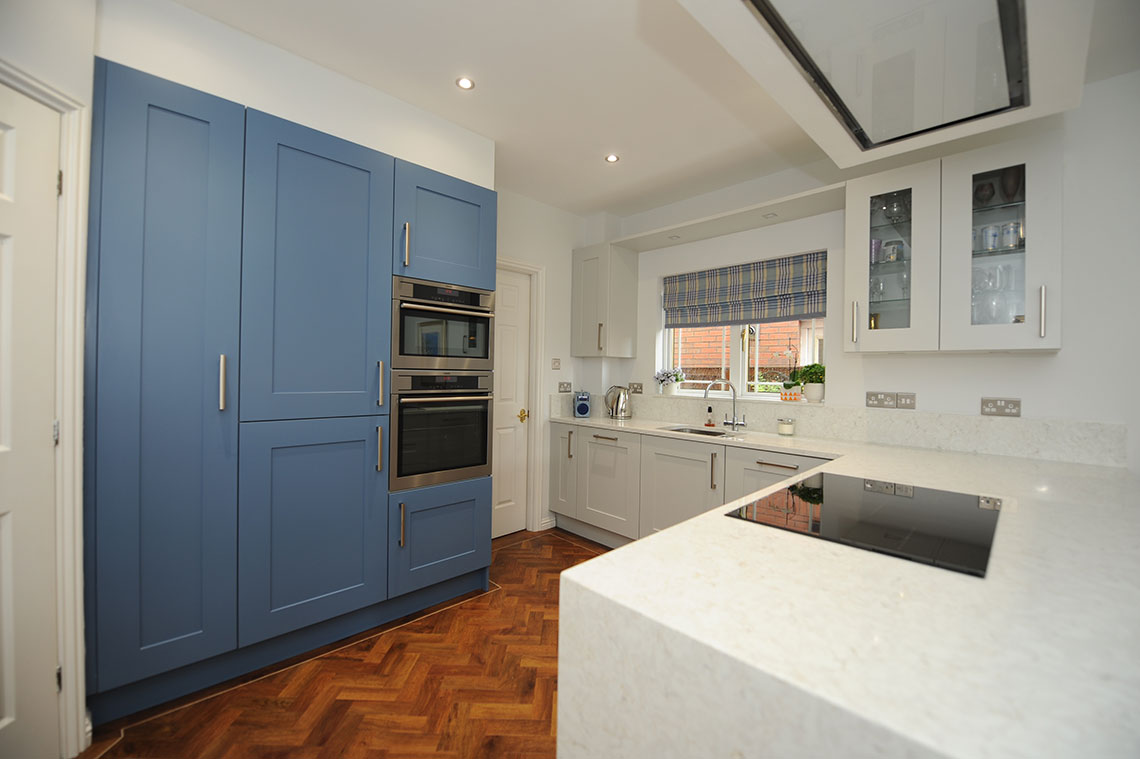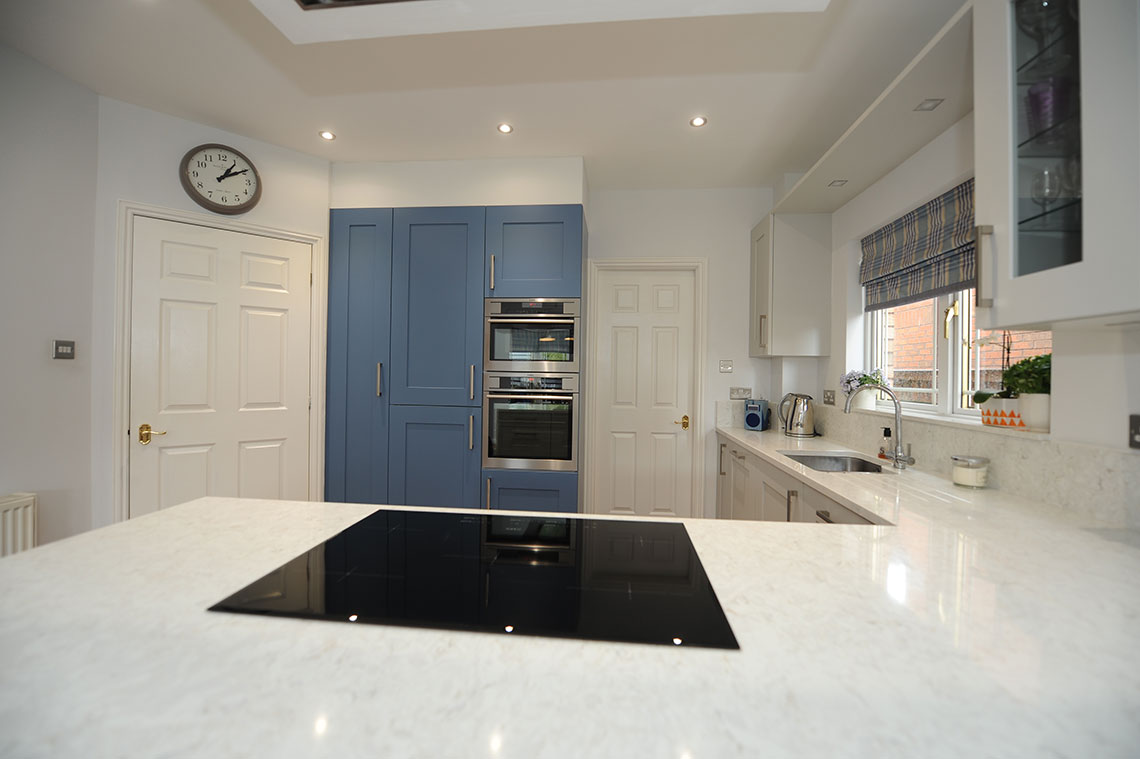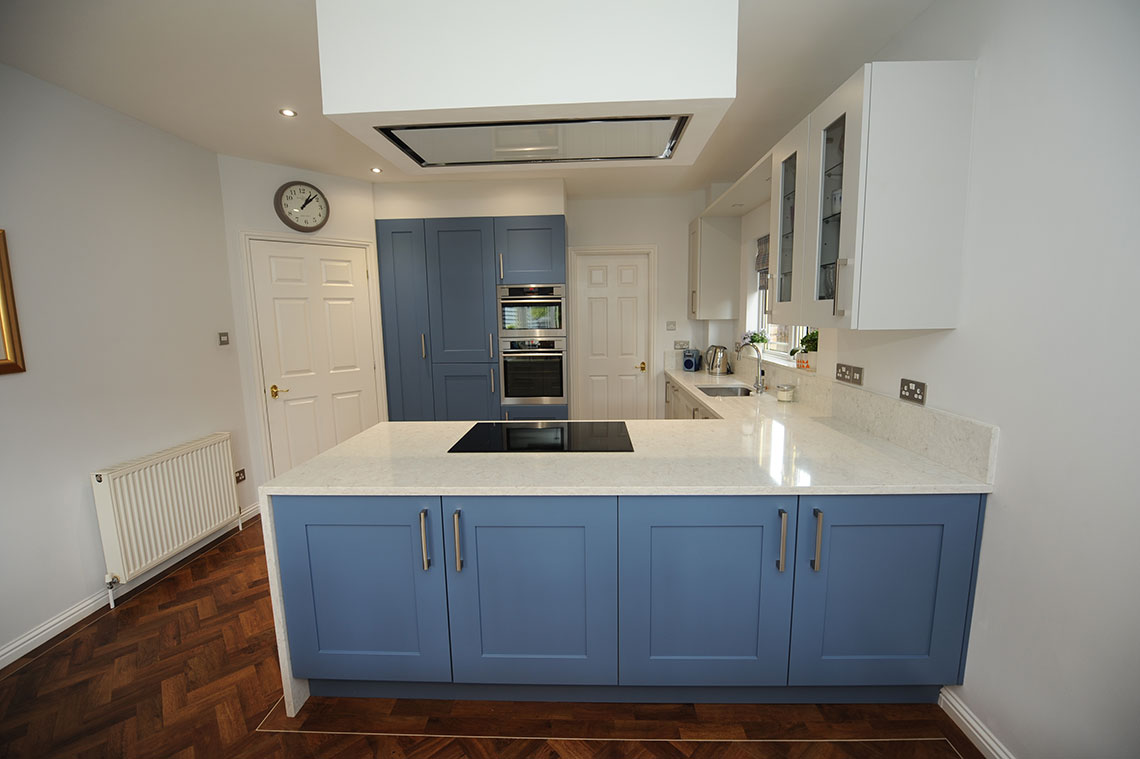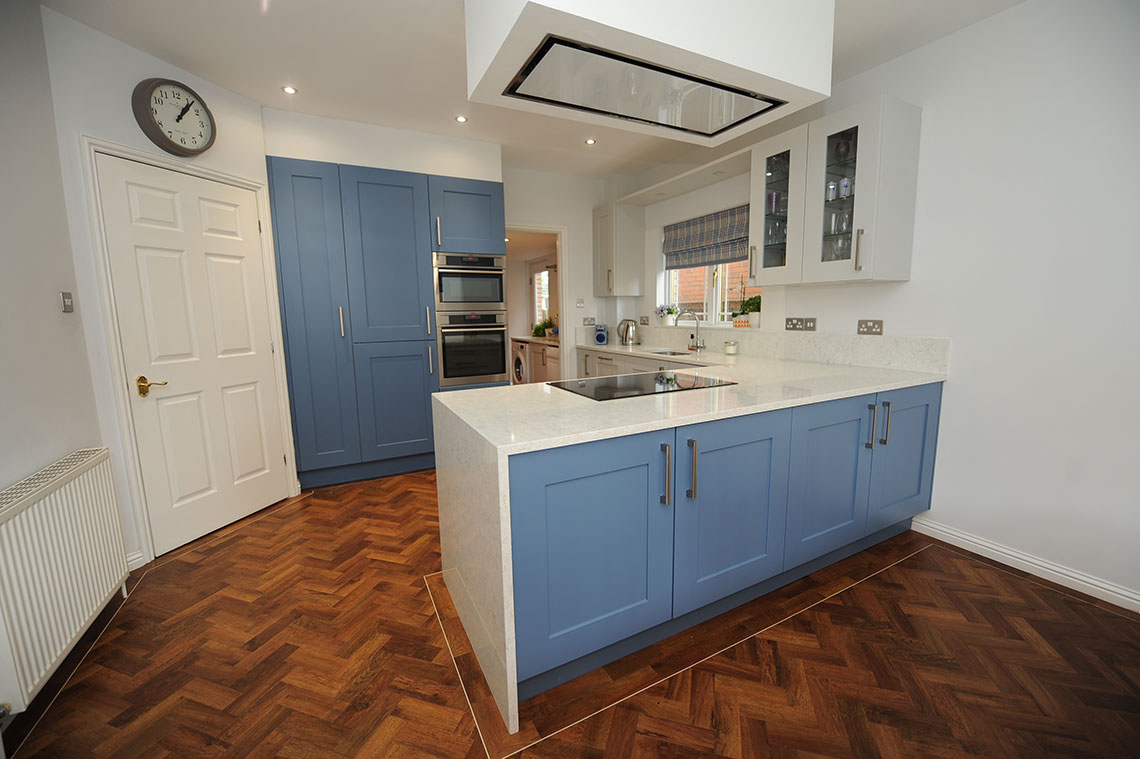 Save To Houzz Ideabook: Houzz
Caledonia Islay smooth painted, Light Grey and Ocean Blue
Location: Glasgow
Designer: Nicolle Frame
Collection: Caledonia
Finish: Islay smooth painted, Light Grey and Ocean Blue
Budget: £28,080
Designer's Notes
Mr and Mrs Reid came in looking for a traditional kitchen with a modern twist, they also felt the current layout didn't work for them and wanted to improve the functionality of the kitchen.
We achieved this by creating a tall bank on the back wall which consisted of a tall fridge freezer, oven housing unit with oven and combi micro and adding in a larder with pull out drawers, making the most of the storage opportunities on this wall. We then boxed this in at the ceiling to create a flush, built-in look. We created a modern take on the shaker style by choosing modern handles and accessories.
By painting the kitchen light grey and ocean blue we made the kitchen modern while still keeping the classic style. We also created a fresh clean look for the utility room which included a space for the family dog.