<<Prev
Next>>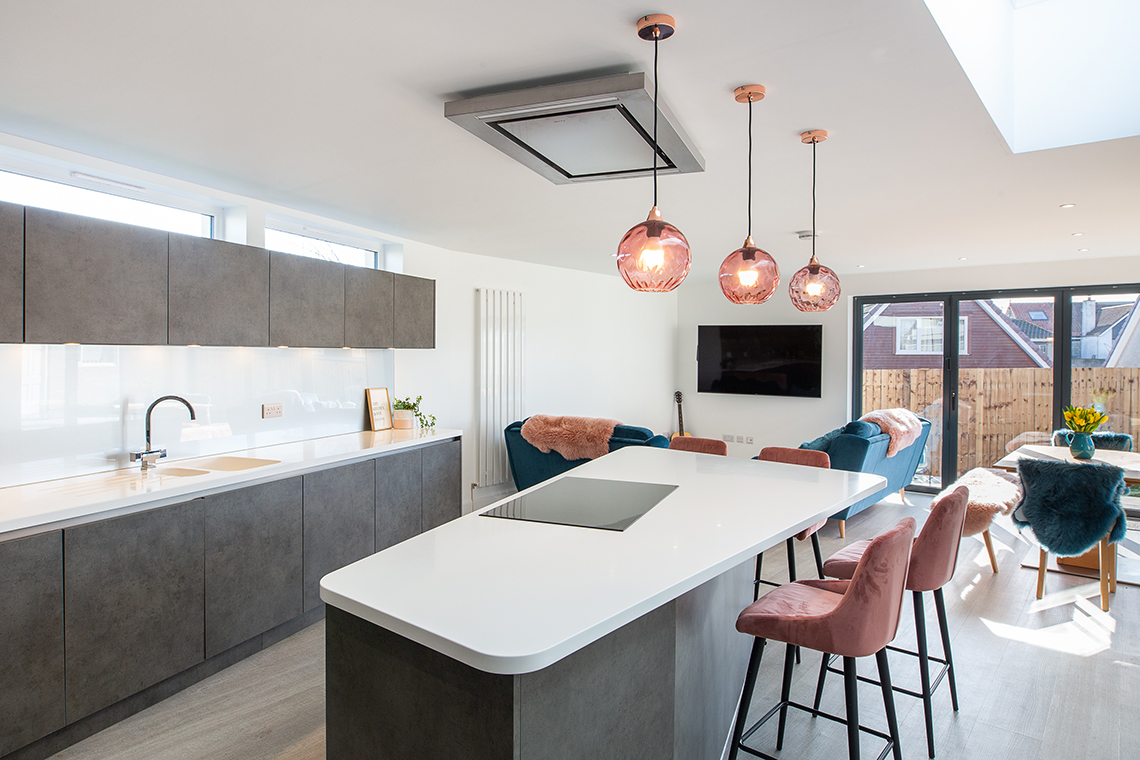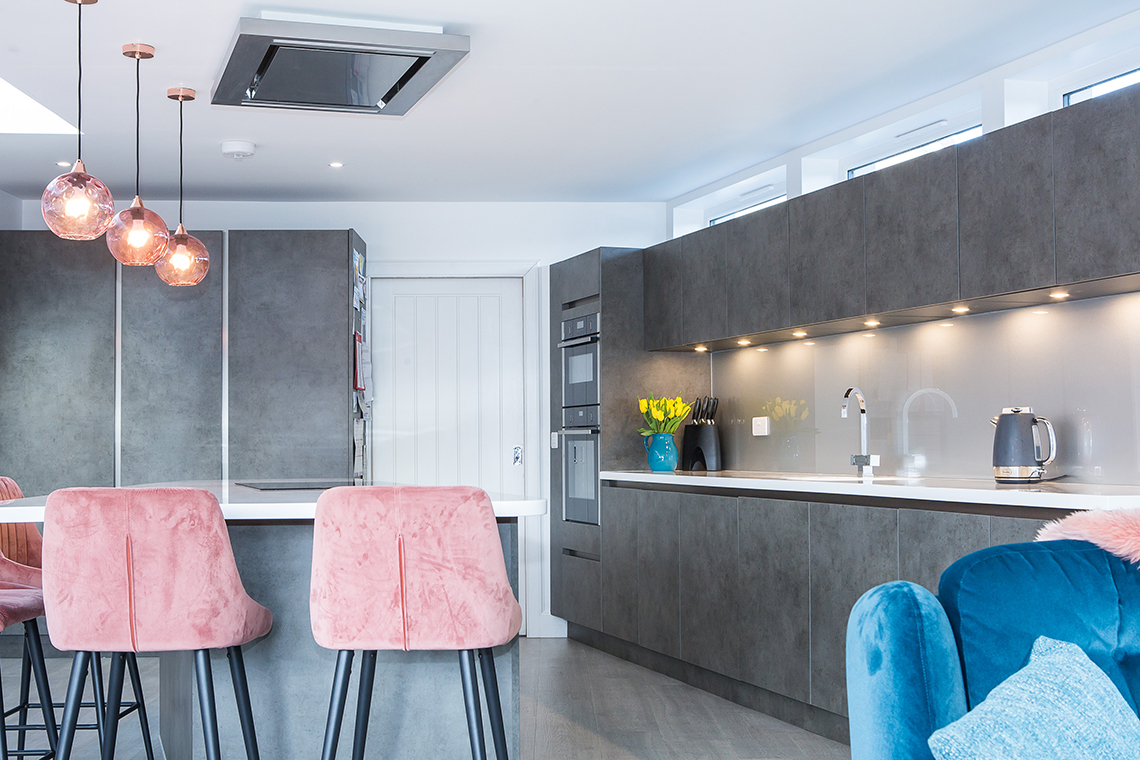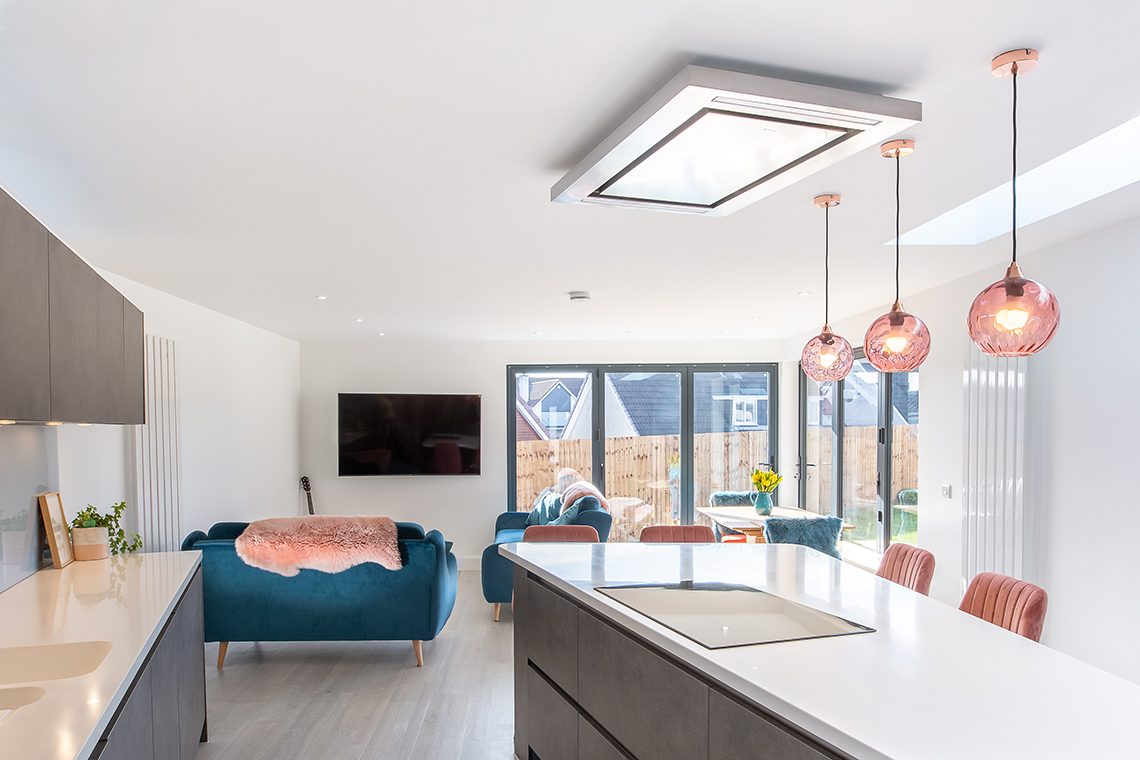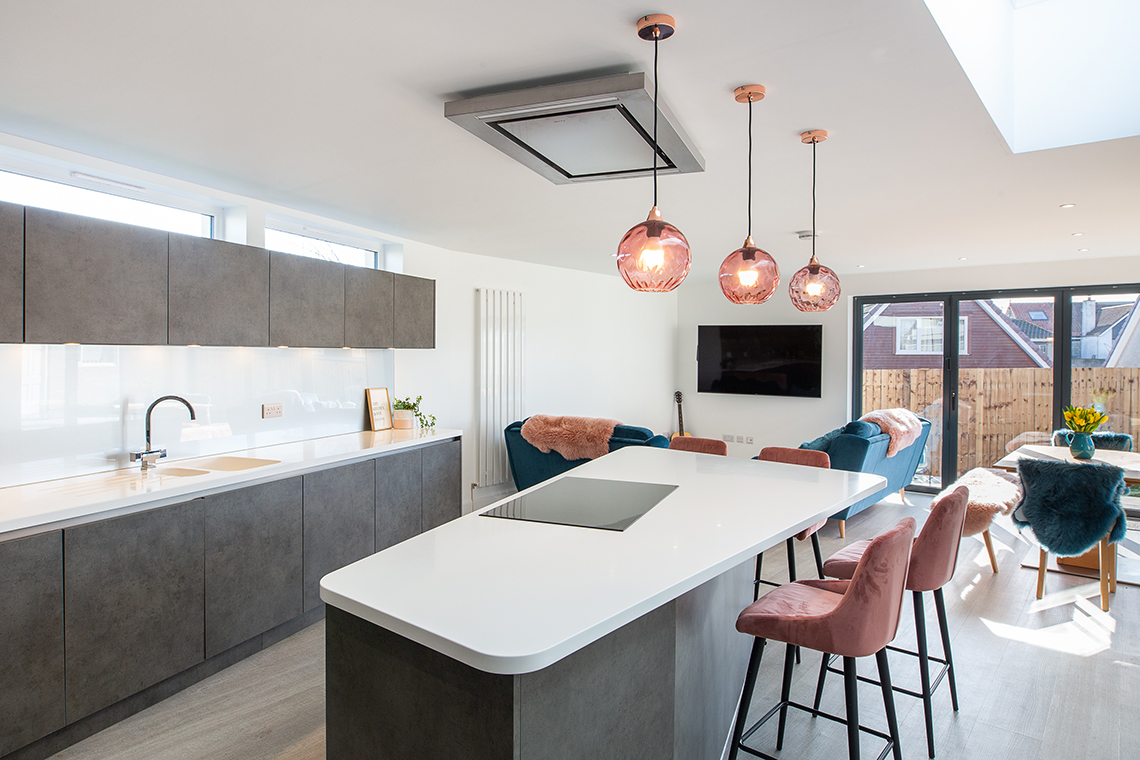 Save To Houzz Ideabook: Houzz
Fusion Linear Chicago Concrete Door
Location: East Lothian
Designer: Erina Newton
Collection: Fusion
Finish: Chicago Concrete Door with Brushed Steel Handle Rail
Budget: £27,500
Designer's Notes
The kitchen was a part of building works that the client was undertaking, so I worked with the clients to create a clean, modern but family friendly space. A large island was created, which had curved edges to create a nice fluid movement throughout the kitchen.
Worktops: Corian in glacier white.
Sink & taps: Corian sink, Blanco tap
Appliances: Neff Slide&Hide® single oven. Micro combi, integrated dish washer, ceiling extractor, flex induction hob.
Added extras/upgrades: Pull out larder.