<<Prev
Next>>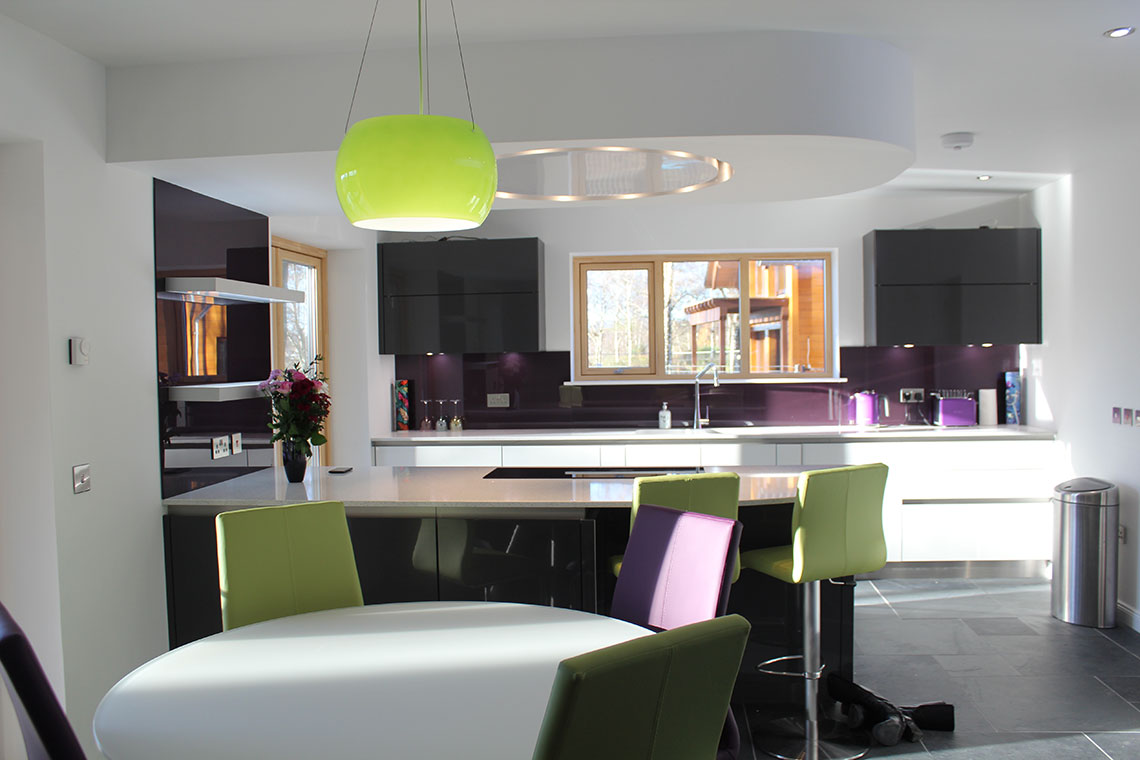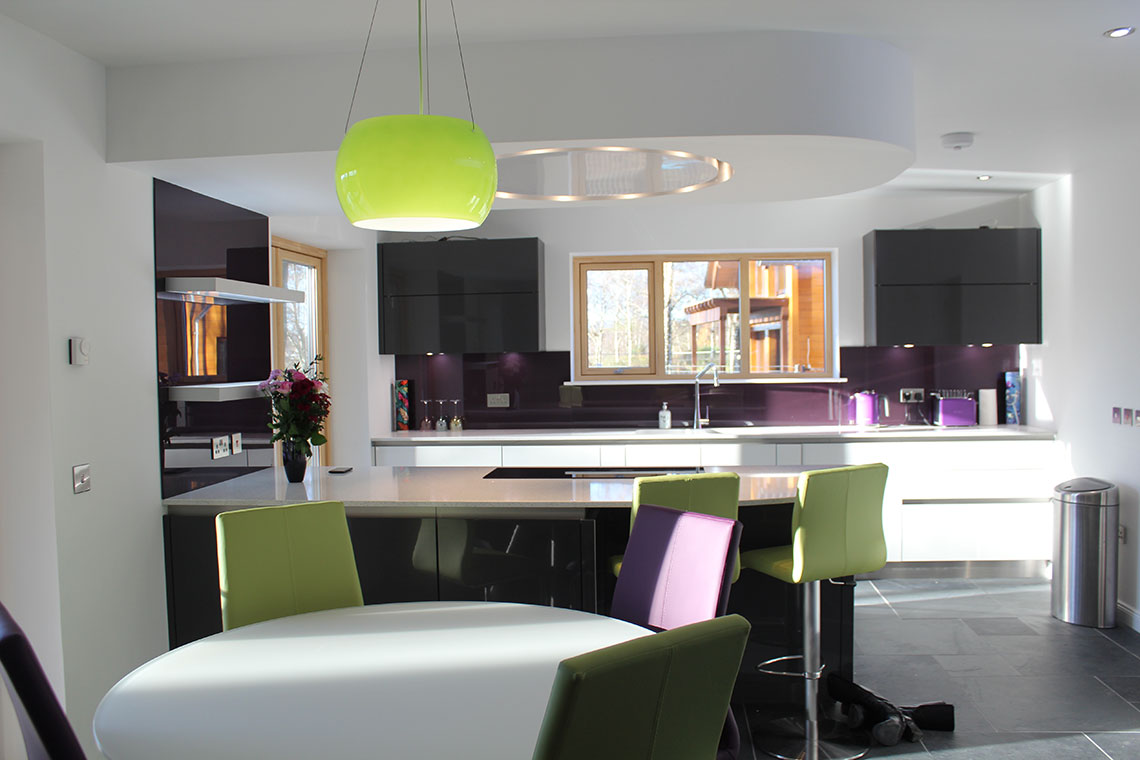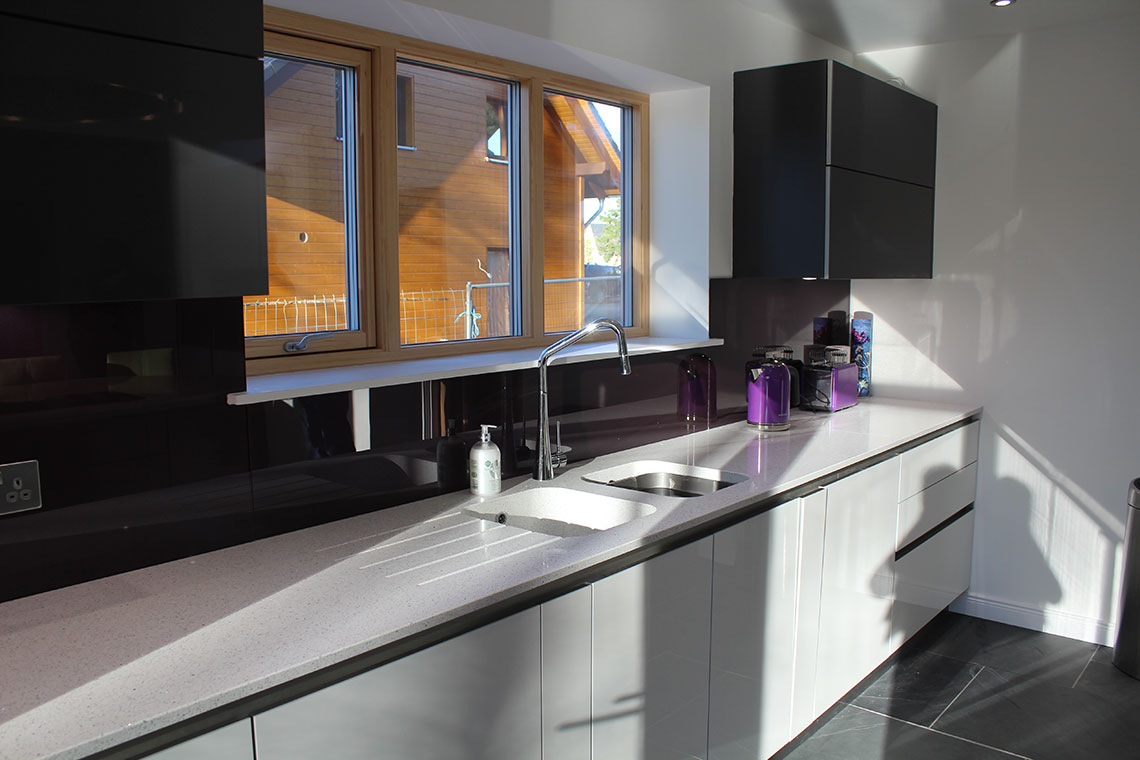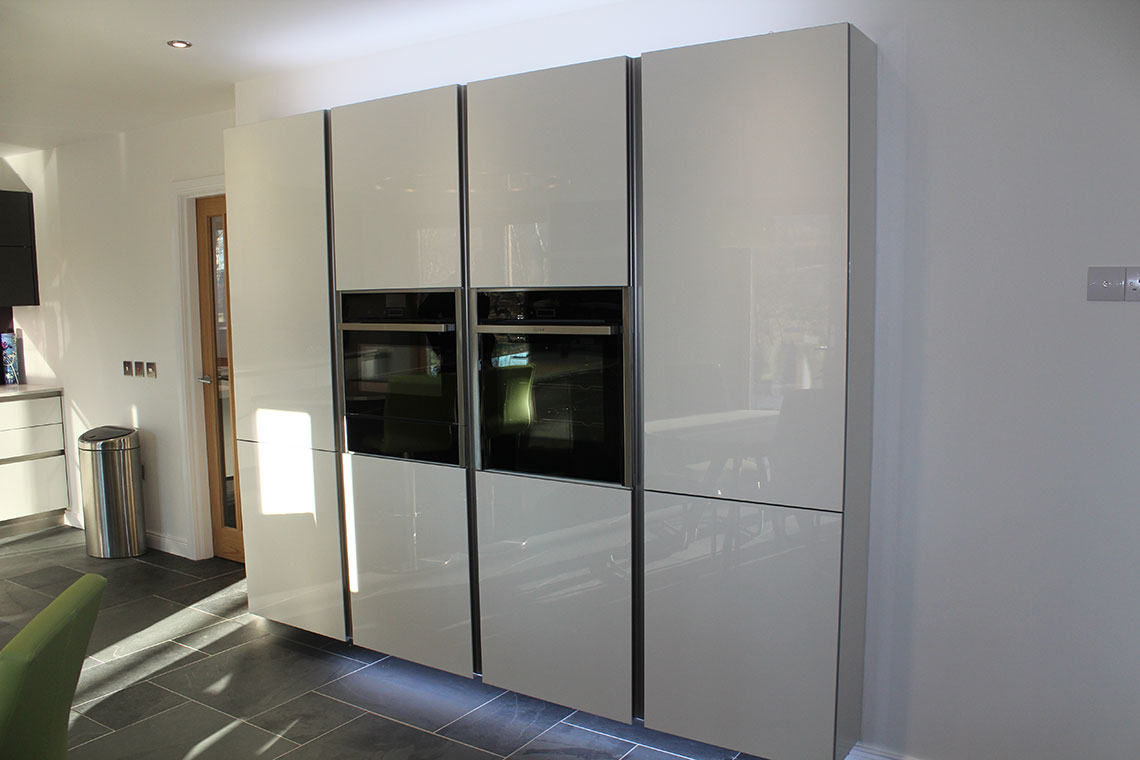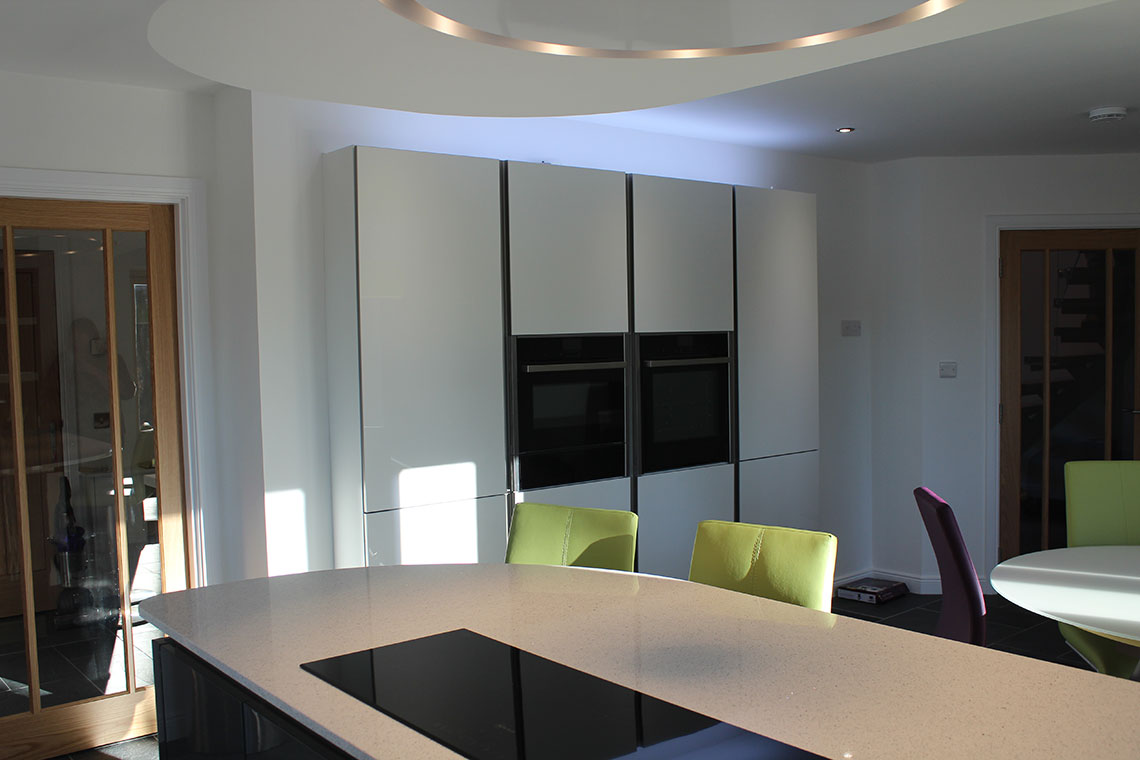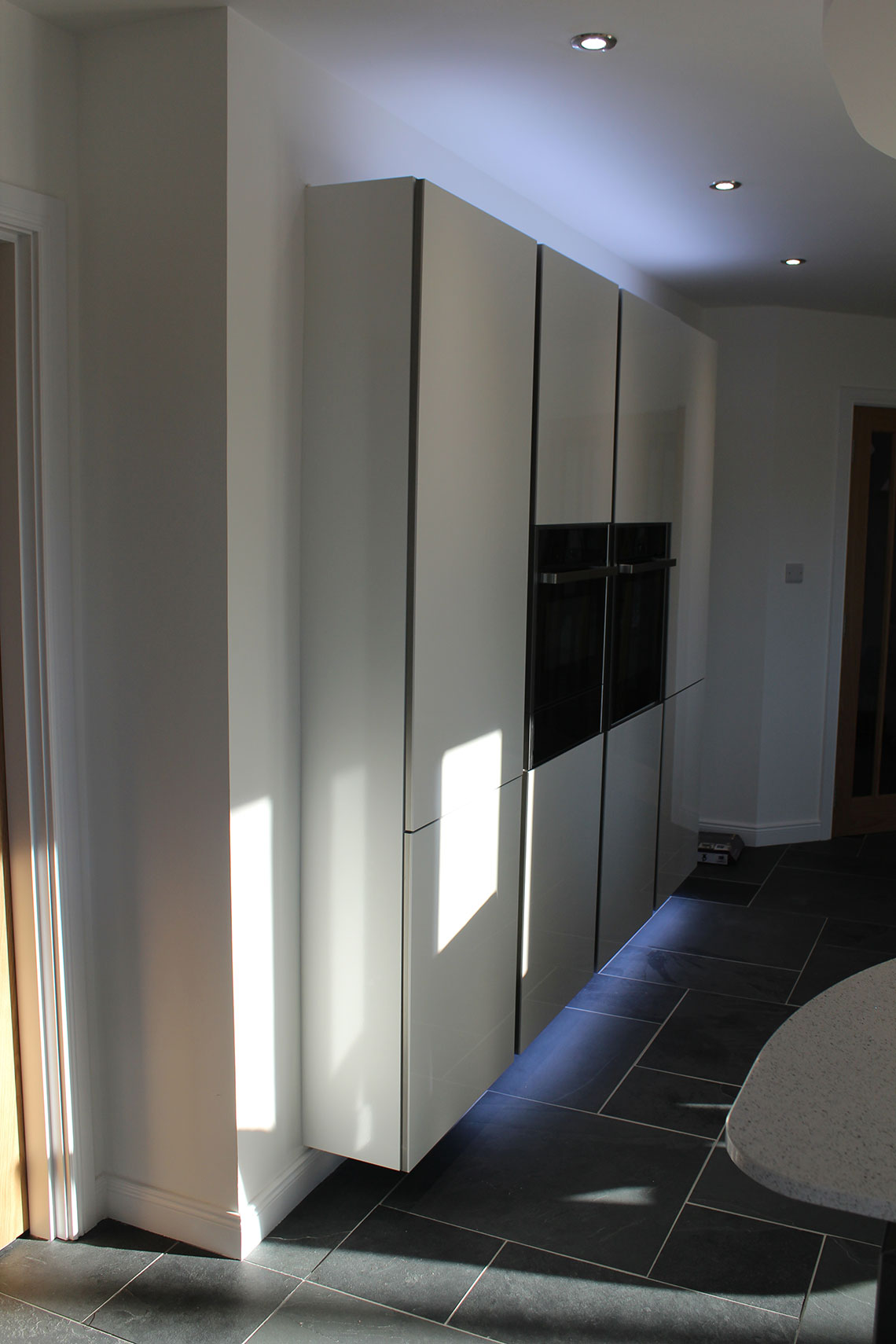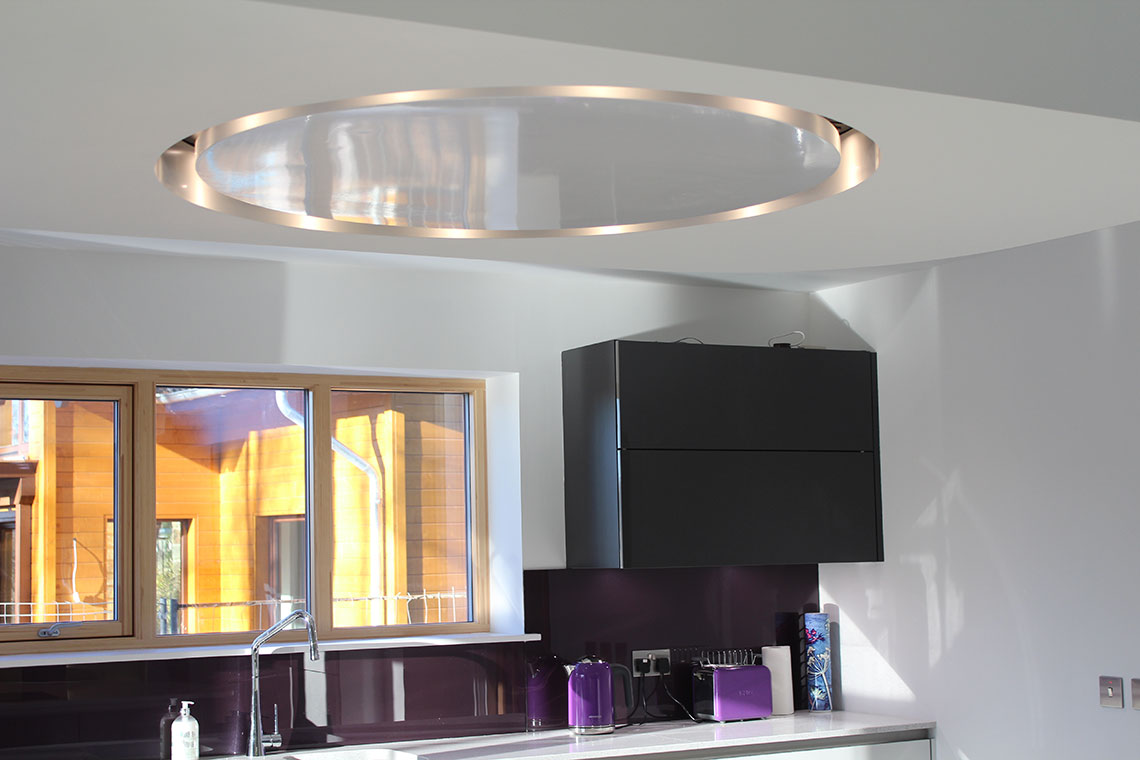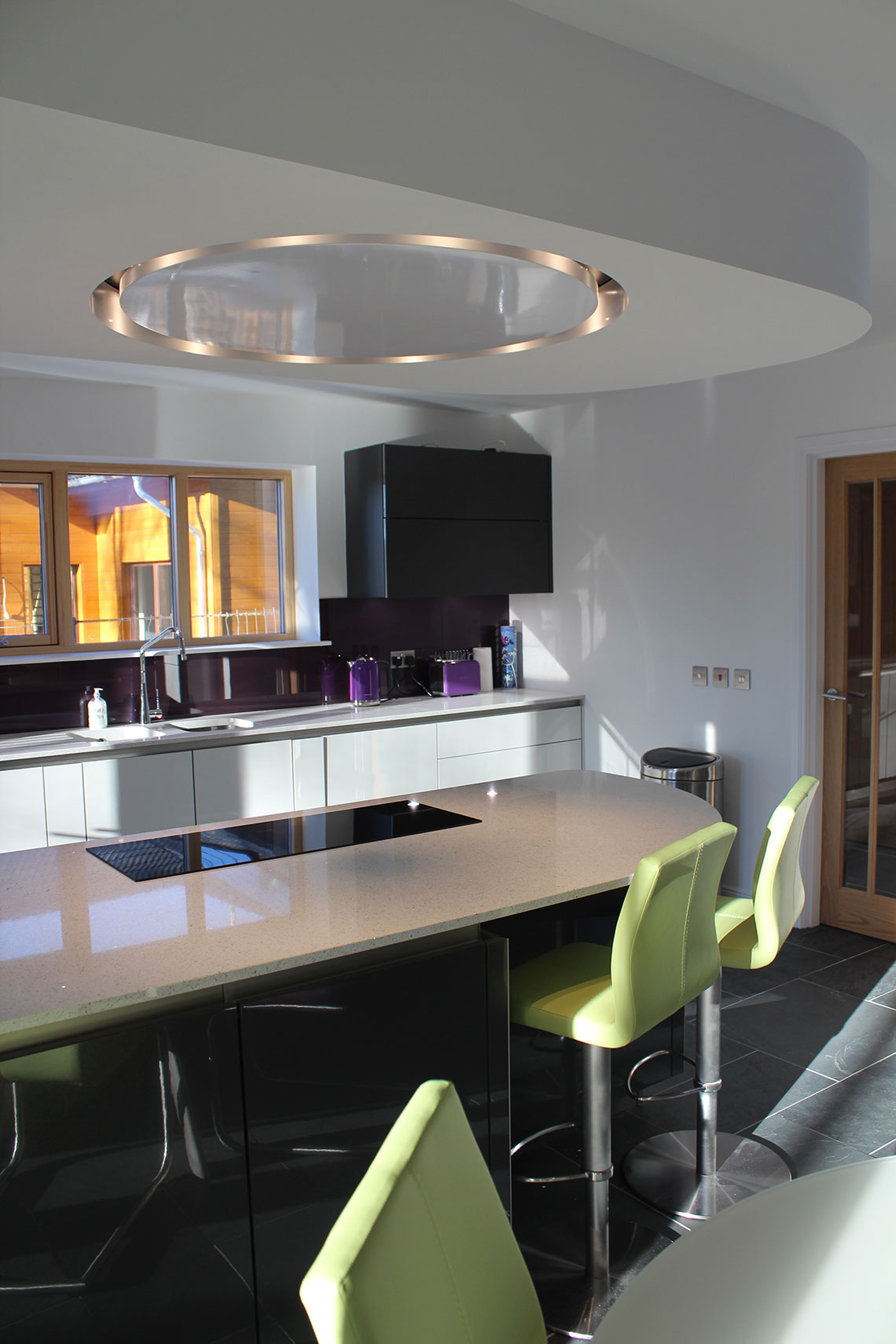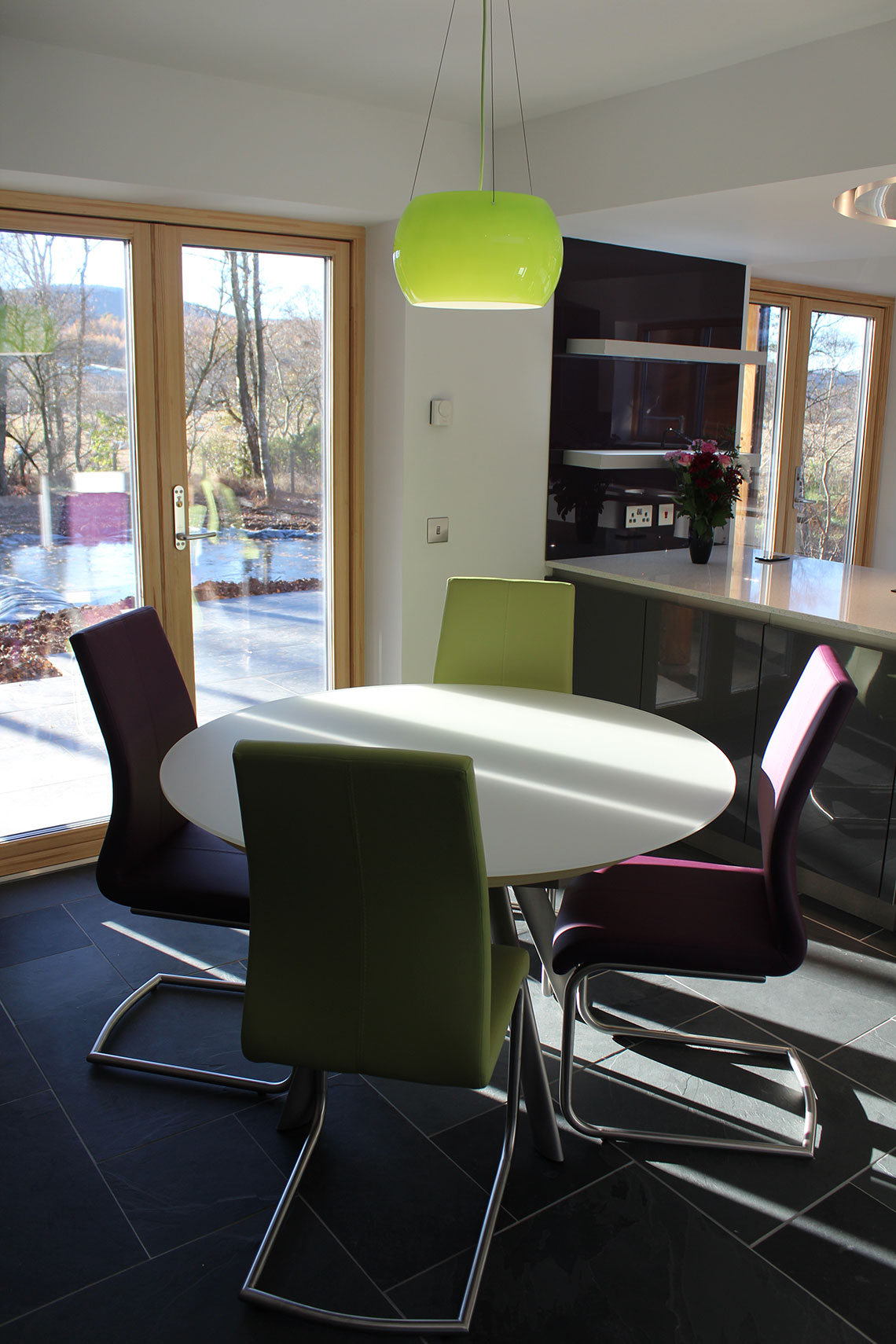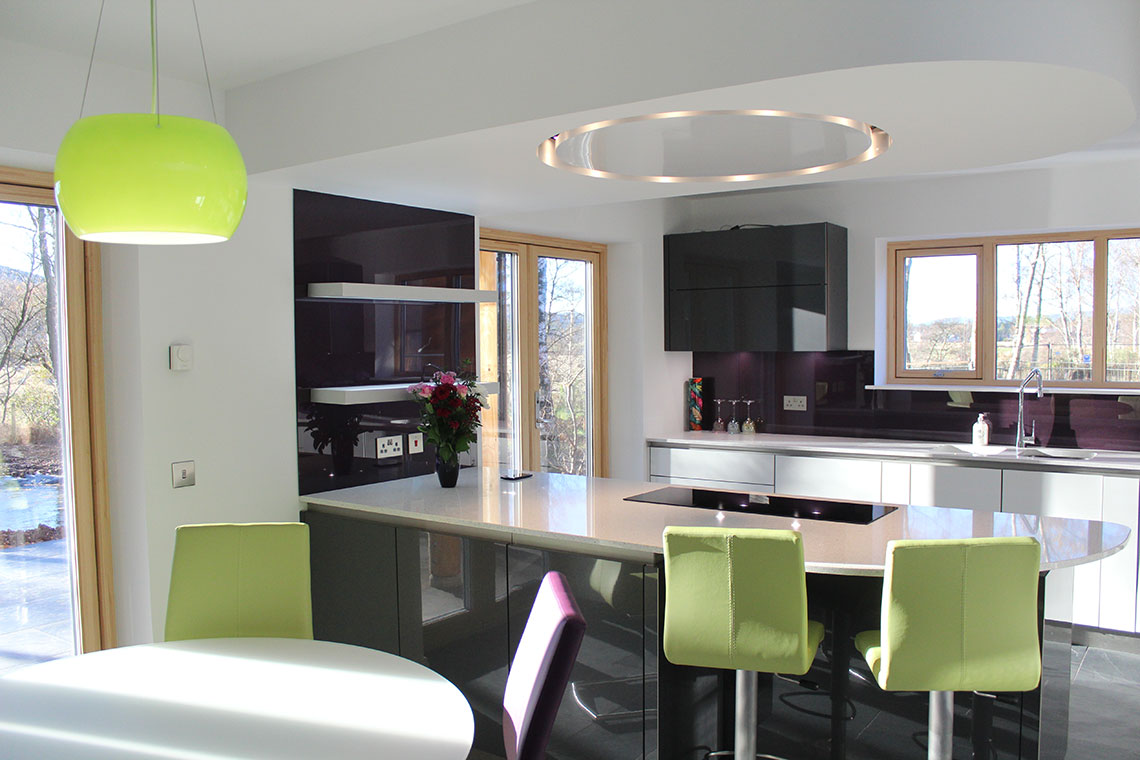 Save To Houzz Ideabook: Houzz
Fusion Linear Cordelia White Gloss & Metallic Anthracite
Location: Aberdeen
Designer: Joanne Petrie
Collection: Fusion
Finish: Cordelia White Gloss & Metallic Anthracite
Budget: £30,000
Designer's Notes
As this was an exciting new build, my client gave me a blank canvas. I was instructed to create a sleek, modern, functional kitchen which would enhance the wonderful natural light that floods into the space.
They liked the idea of using curves to soften the minimalistic look and to incorporate dramatic lighting where possible. As keen cooks, the appliances needed to be practical and efficient as well as being aesthetically pleasing. Clutter free expanse of reflective work surface was also high on the wish list.
There needed to be an informal eating area as well as space for a separate table and chairs.
My client gave me colour swatches of proposed fabrics that were to be used in the room as well as the finish chosen for the small electrical appliances.