<<Prev
Next>>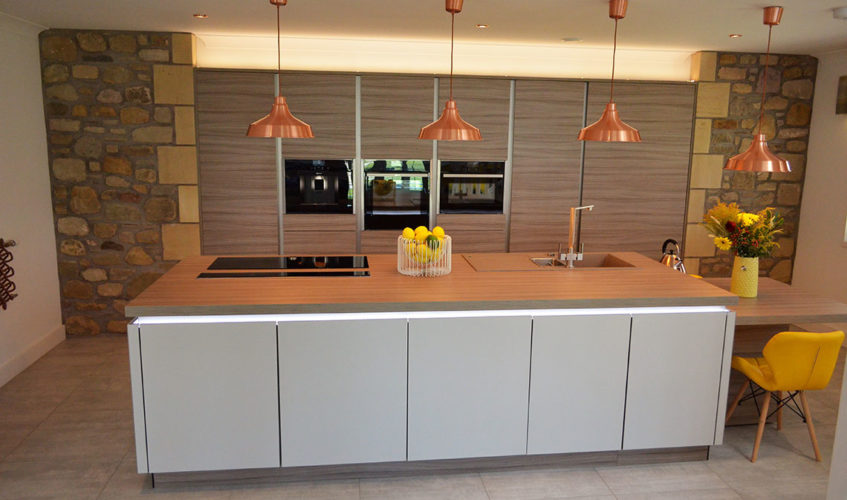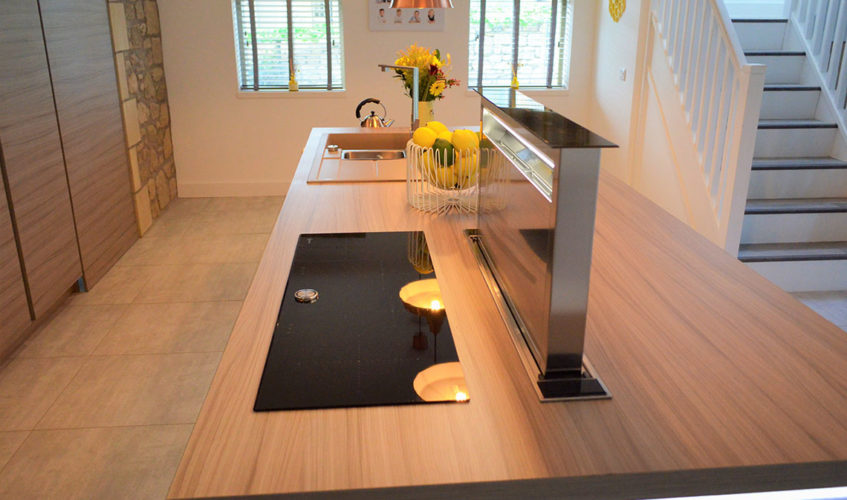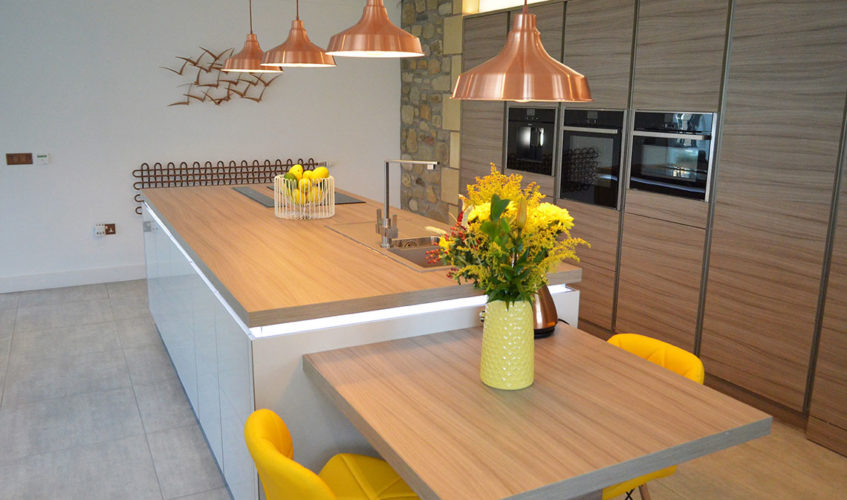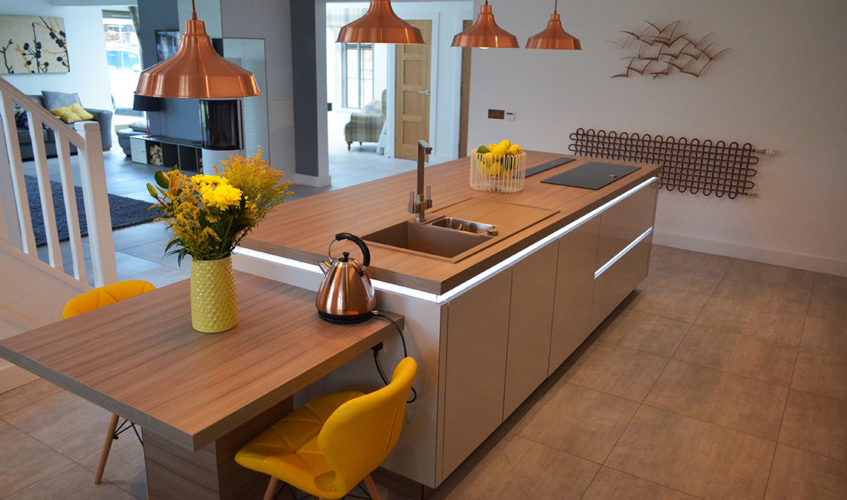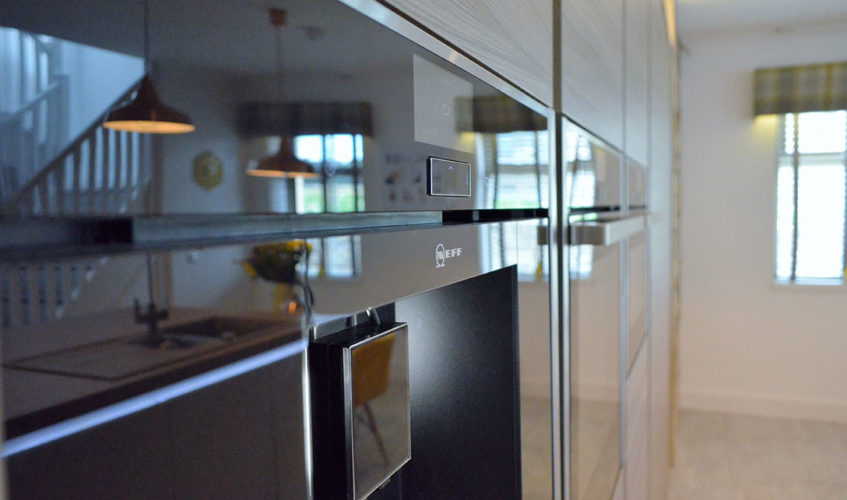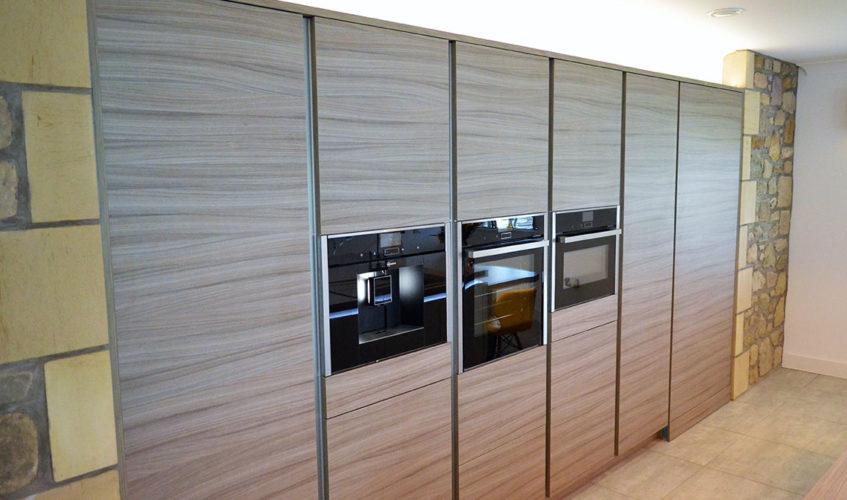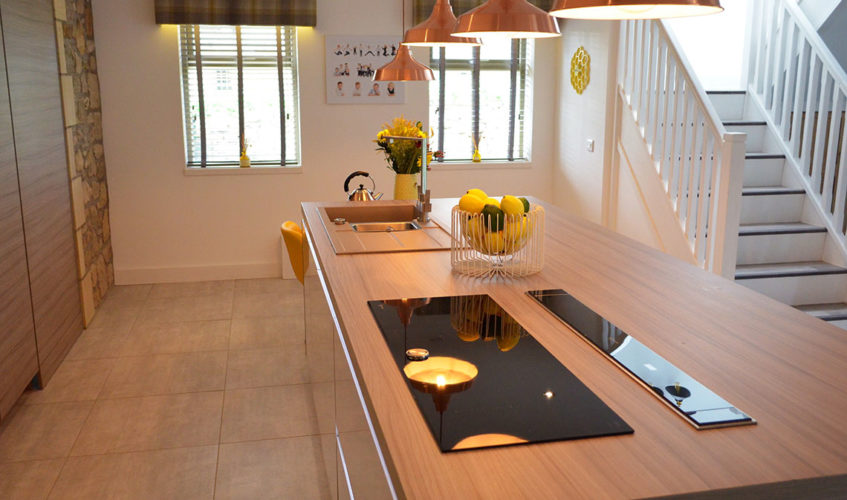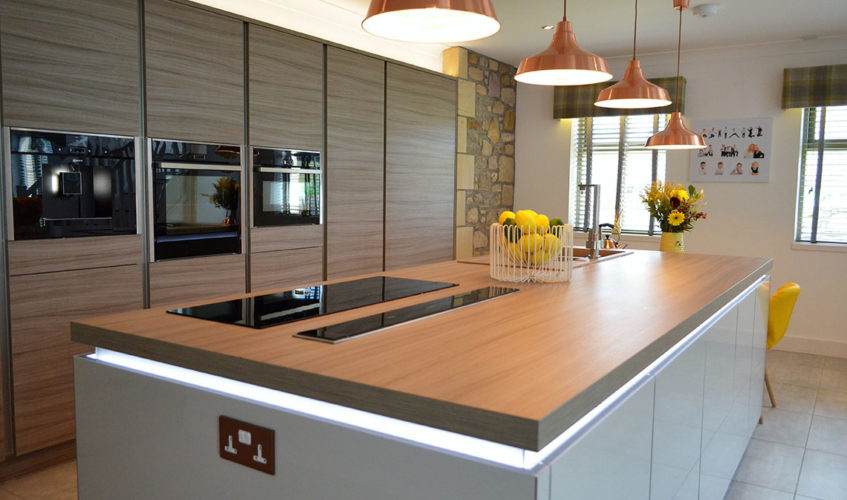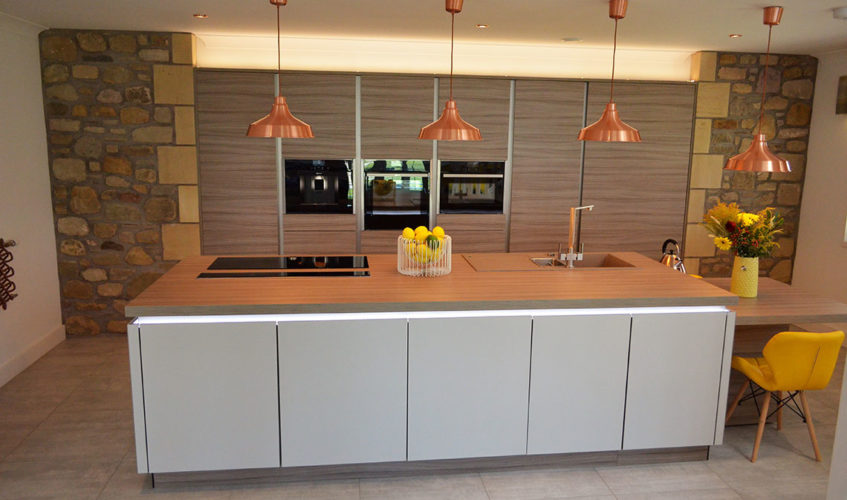 Save To Houzz Ideabook: Houzz
Fusion Linear Driftwood and Light Grey Gloss
Location: Stirling
Designer: Carrie Ann Welsh
Collection: Fusion
Finish: Driftwood and Light Grey Gloss
Budget: £19,000
Designer's Notes
Mr & Mrs McCusker had bought a brand new home looking onto Wallace's monument in Stirling. The land was originally an old farmhouse with barns and sheds which have now be converted into 11 brand new houses by Bobby Halliday Architects. All houses were built to clients specifications.
This was to be Mr & Mrs McCusker 's forever home. The space was going to be open plan so they were looking to create a warm and inviting space. We pondered over colours for a while and decided upon our Fusion Linear range in Driftwood and light grey gloss. The driftwood was to create the warmth and the light grey gloss to reflect the light and to make the room feel even bigger. 
We decided the best design for the room was a tall bank with an island to continue with the open feel for the room. Within all the properties on this site, there was stonework to be kept within the house to depict where the original walls were. Elizabeth wanted to make a feature of this within the kitchen area so as you will see from pictures we have used this as a border for the tall bank. 
Within the tall bank we housed ovens, coffee machine and combination oven, fridge and freezer along with a secret door leading to their utility room. We also have hidden shelved storage within this space. On the island we included a panoramic induction hob with a downdraft extractor so they could continue with the open feel. 
Mr McCusker enjoys reading the paper with his coffee in the morning so we added in a small seating area just for him. 
Lighting was an important factor within this design so to create the ambient feel the McCusker's were looking for we added in LED lighting above tall bank as well as within the handlebars. 
They are both loving their new kitchen and have had many family members and friends admiring their beautiful new home.