<<Prev
Next>>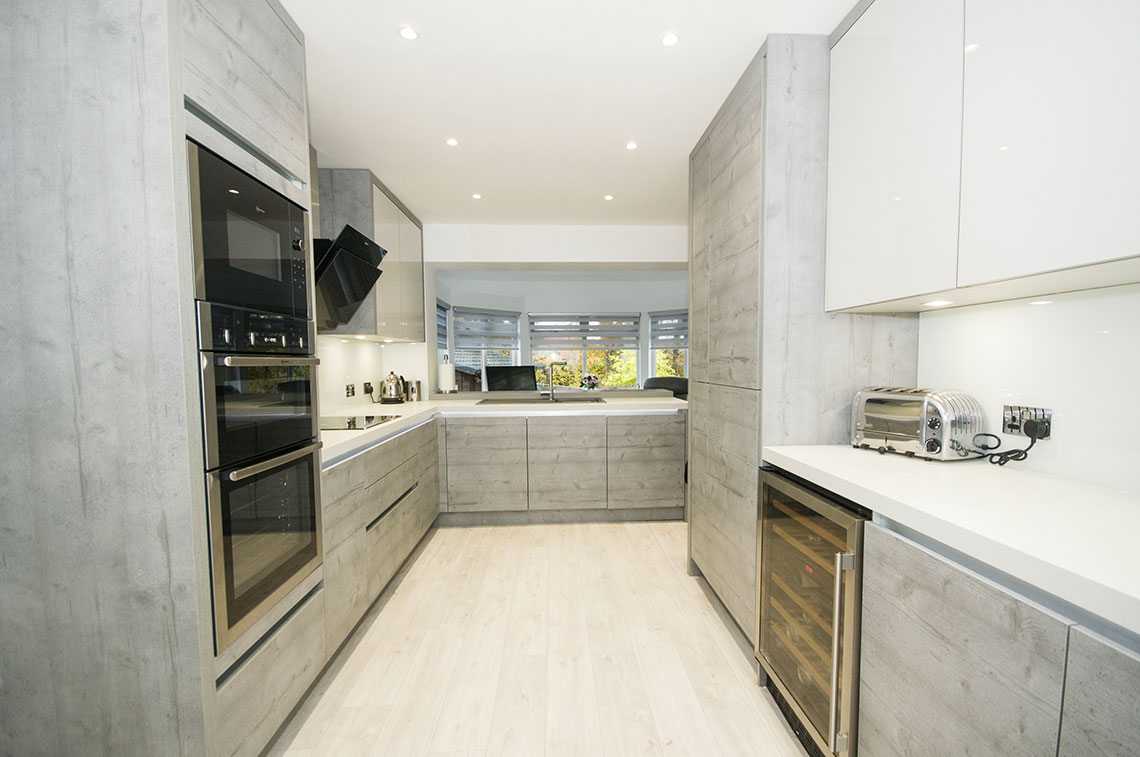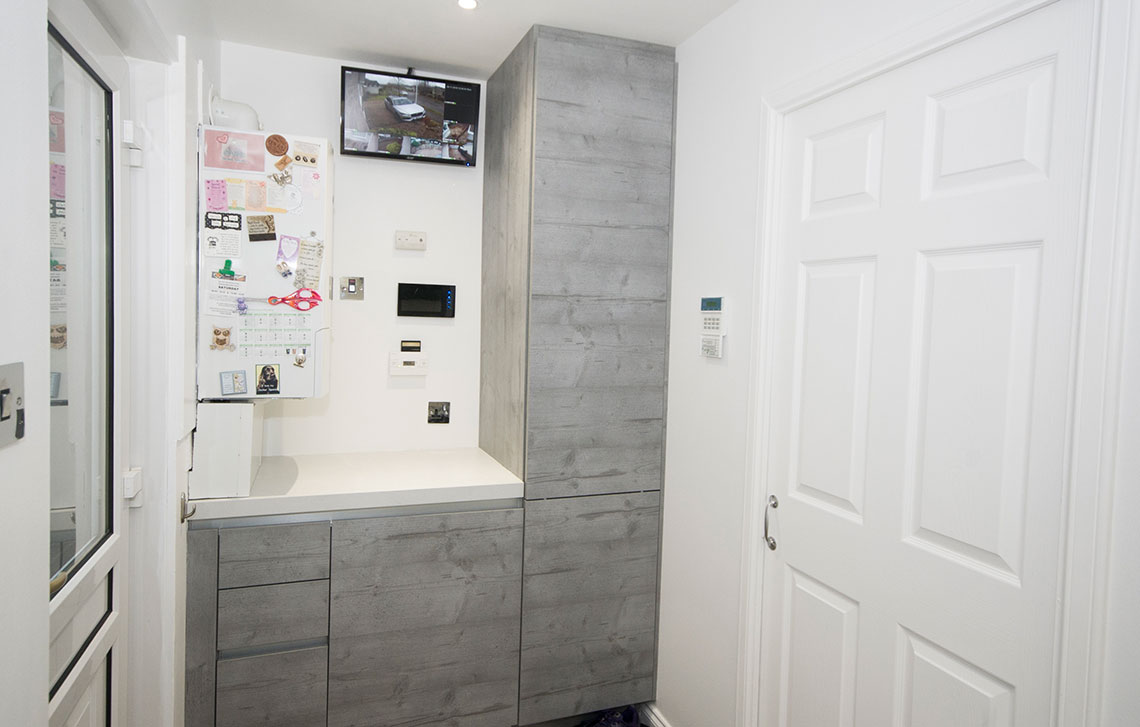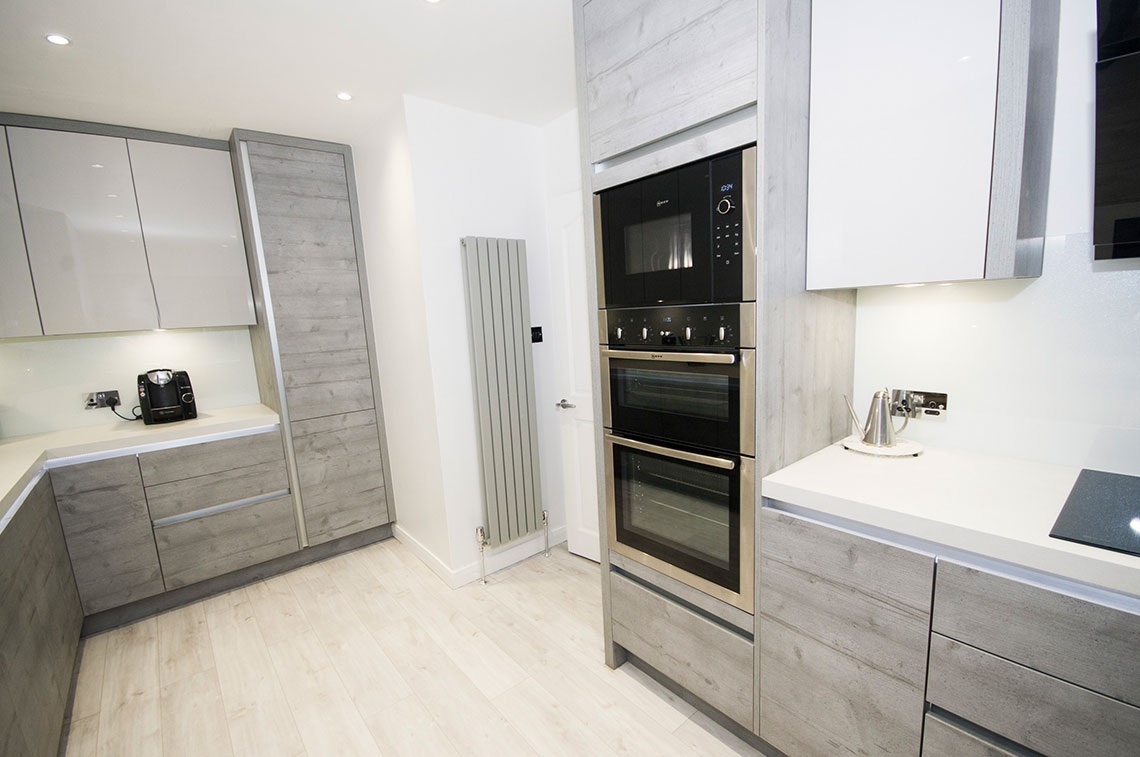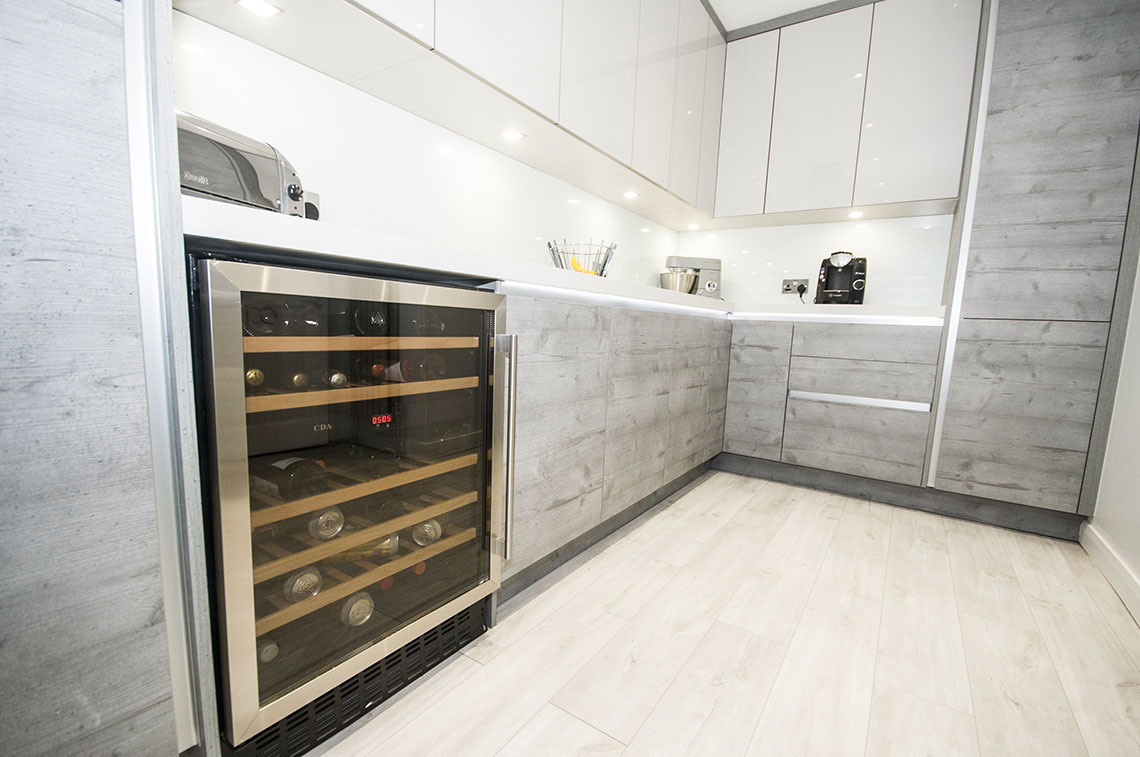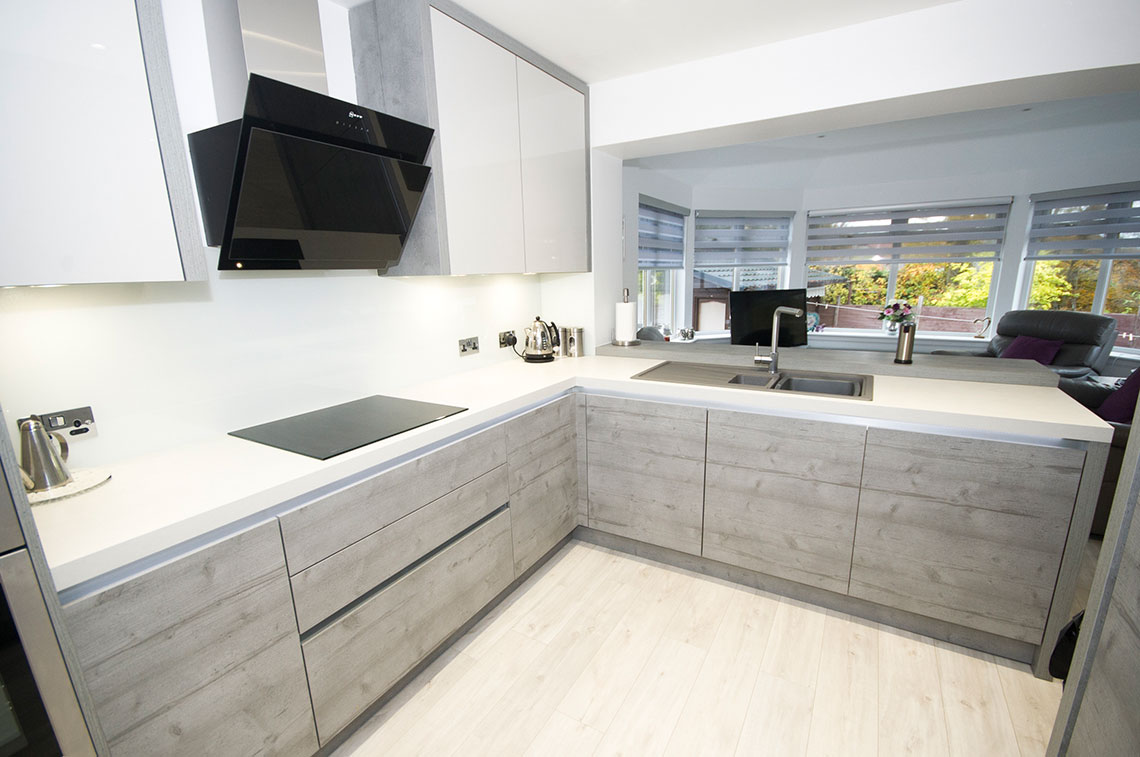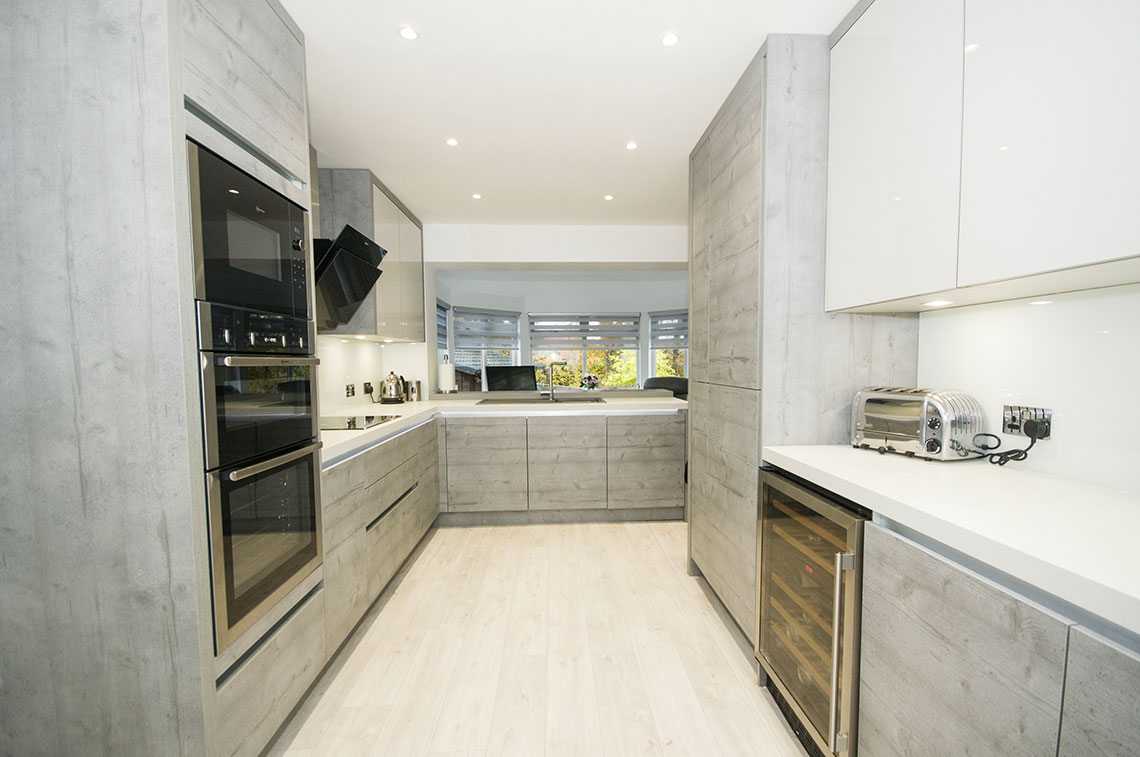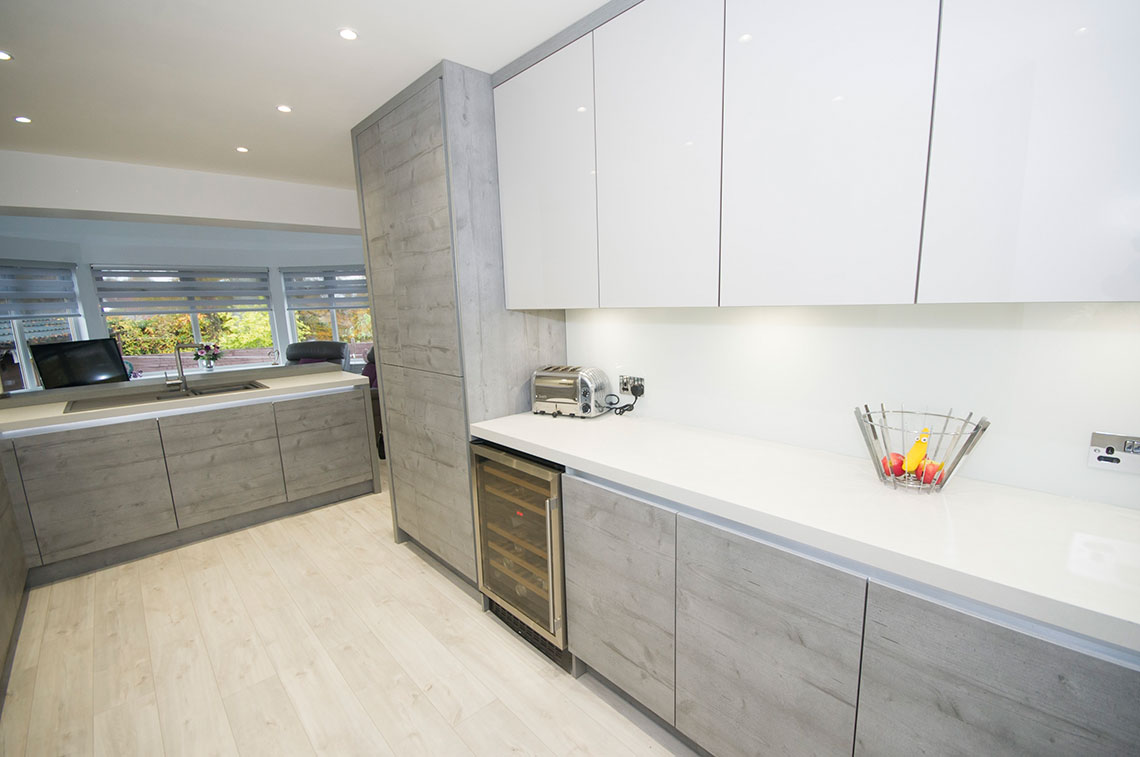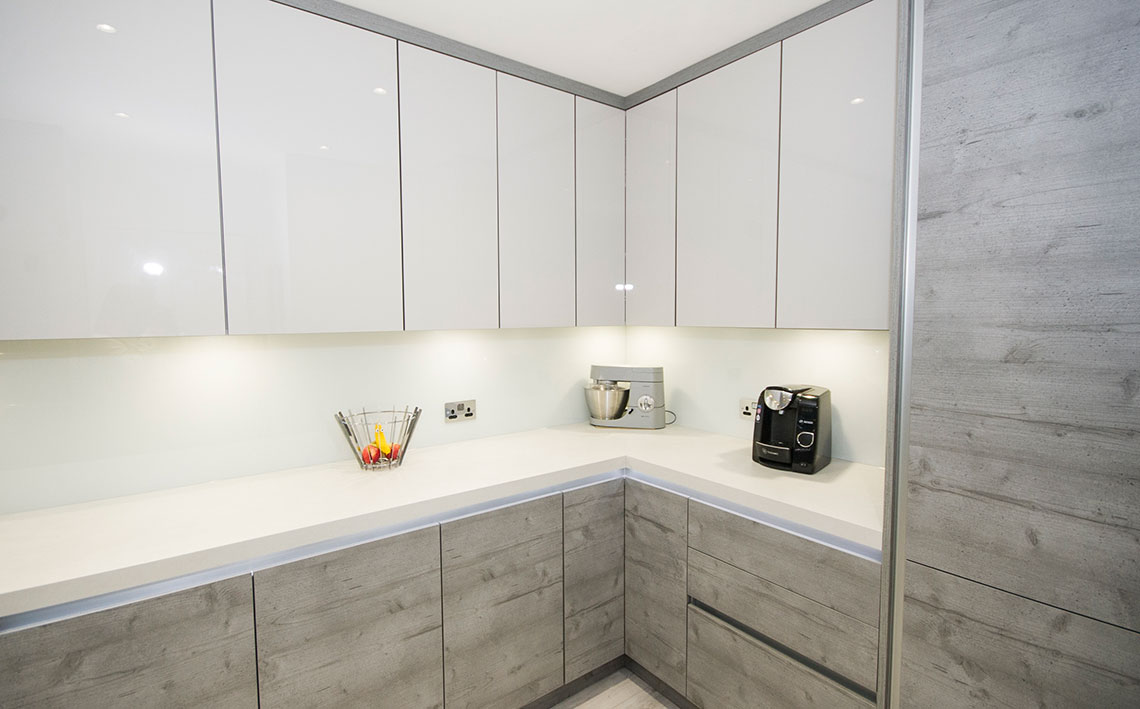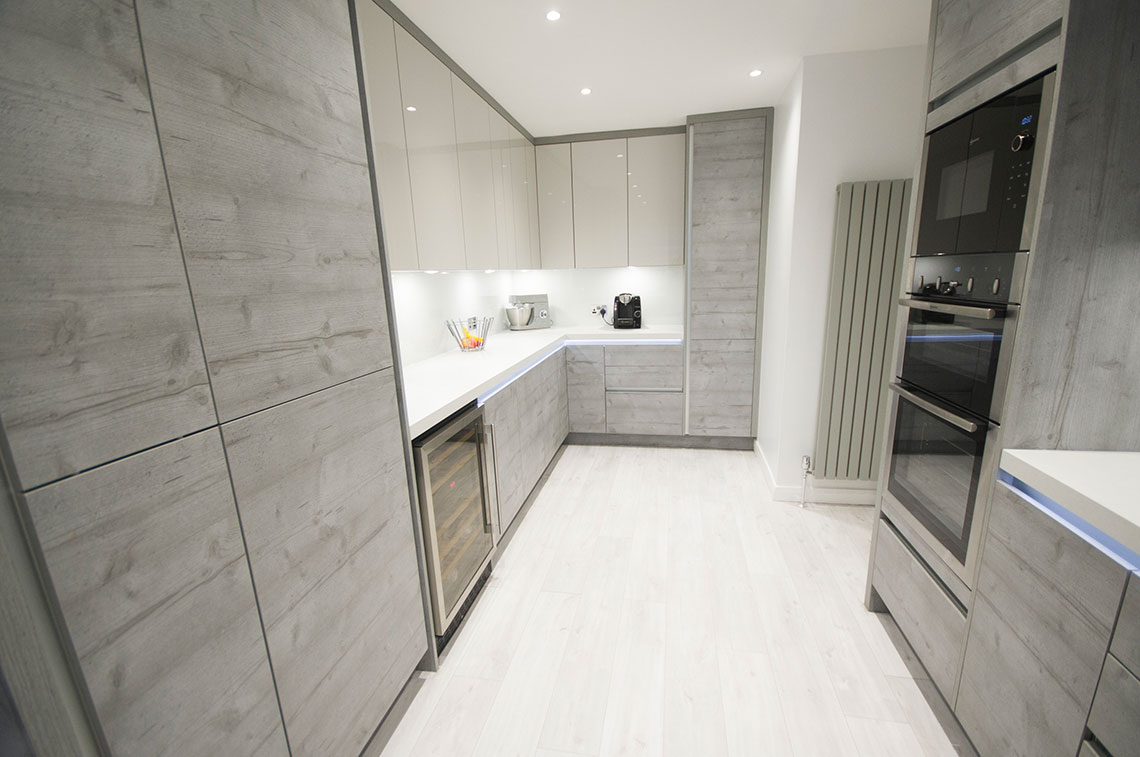 Save To Houzz Ideabook: Houzz
Fusion Mirror Gloss Light Grey & Concrete
Location: Aberdeen
Designer: Jenna McKidd
Collection: Fusion
Finish: Mirror Gloss Light Grey & Concrete
Budget: £24,000
Designer's Notes
Maurice and Morag originally only wanted to upgrade their worktops having seen our range of 50mm laminate tops, however, the more time they spent in our showroom the more products they loved!
The decided to go for a full kitchen redesign and had a really good idea of what they wanted to achieve. We framed the kitchen with as much 50mm panelling as possible and maximised the available storage space by sizing all of the units to reach the ceiling. The overall colour scheme was chosen to match their new sofa, which we were able to show in place virtually with our design software!
To provide easy access we used corner carousels, LeMans pullouts, larders with internal drawers and spice racks.
Maurice and Morag love the design!