<<Prev
Next>>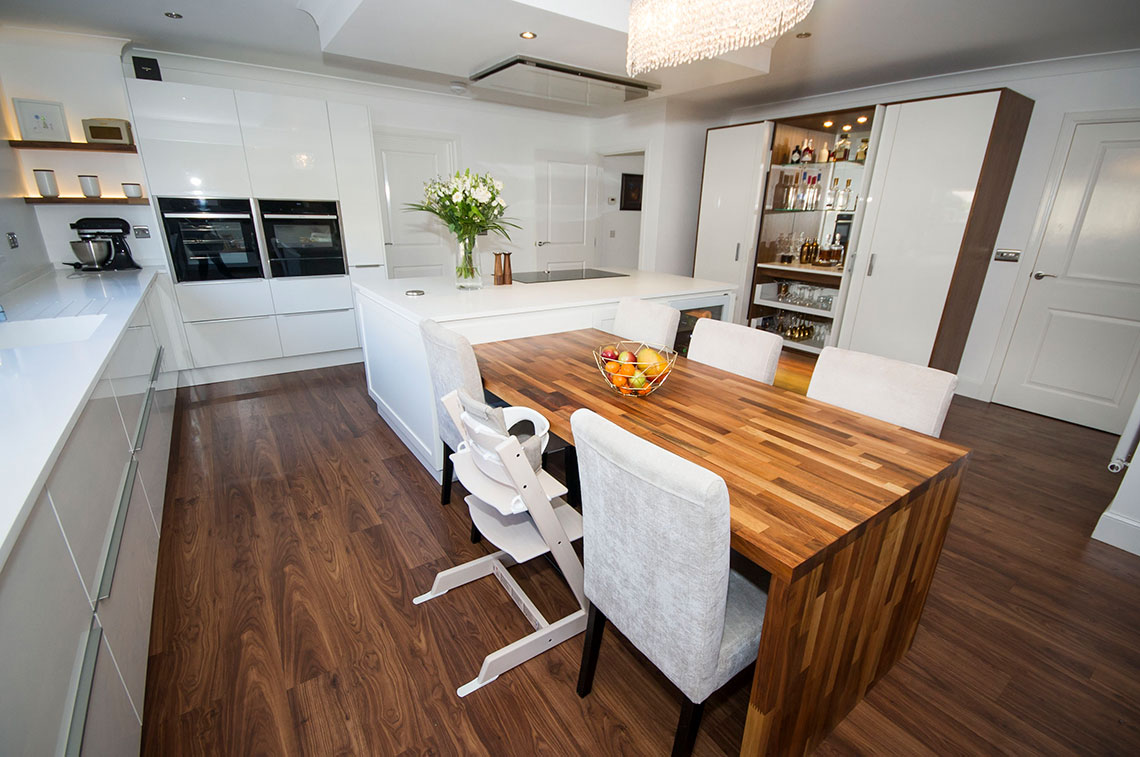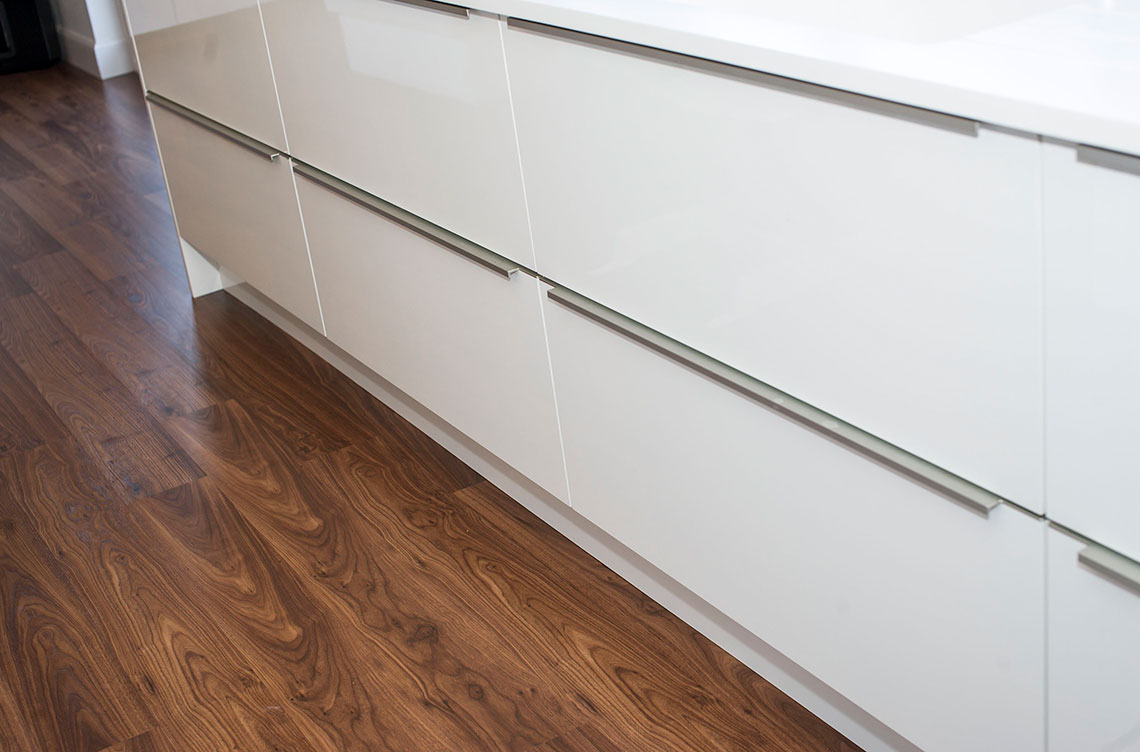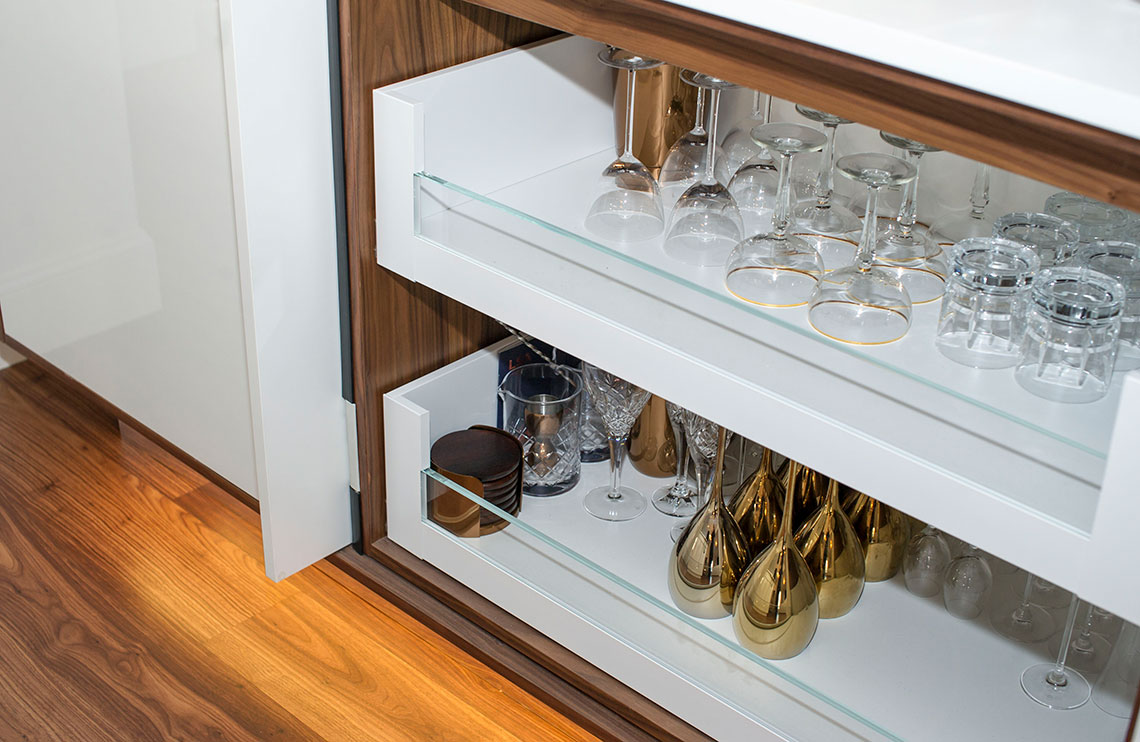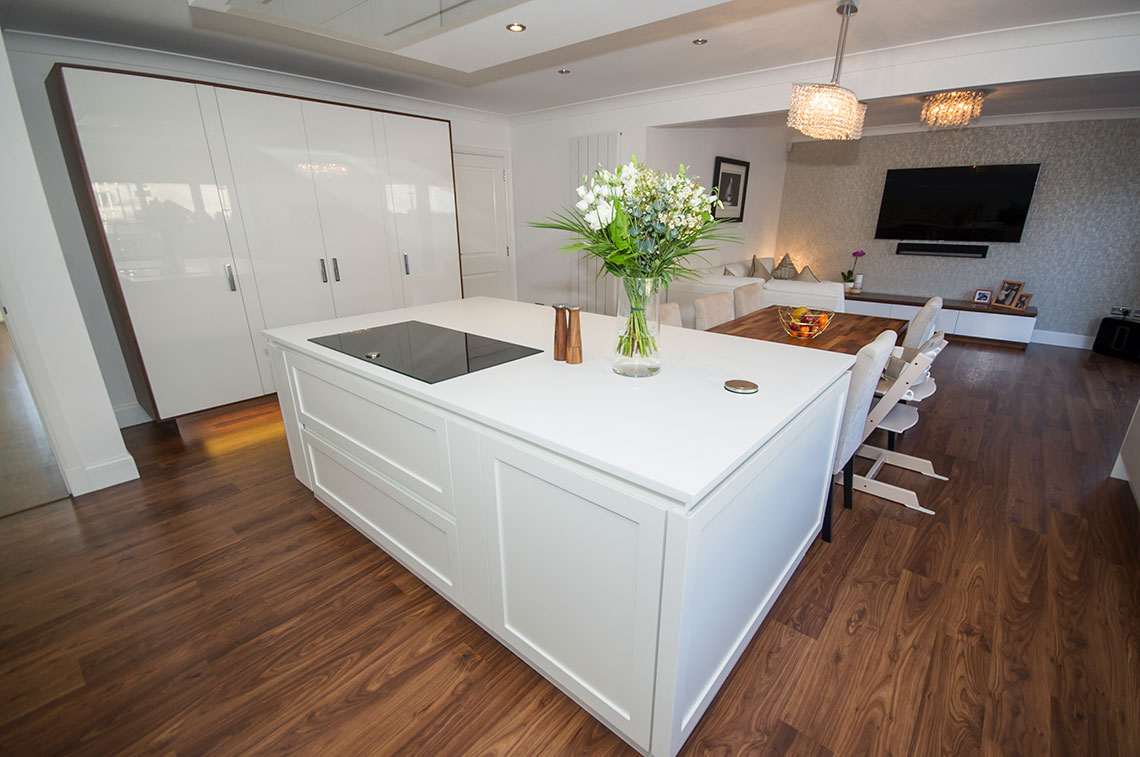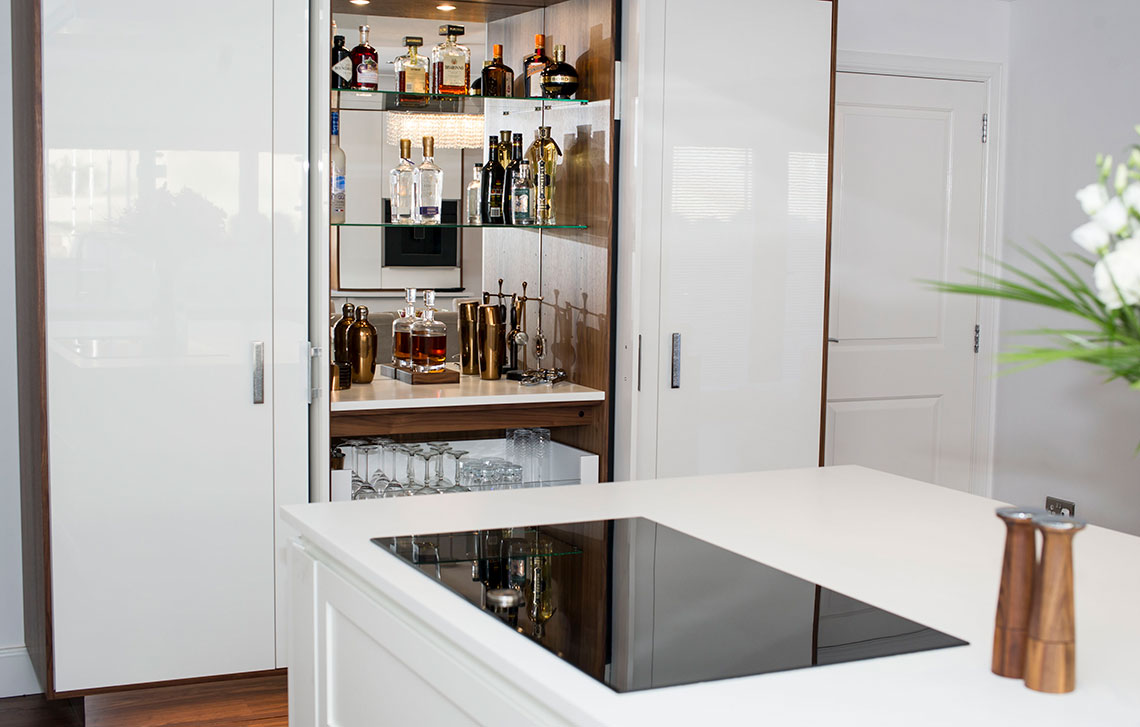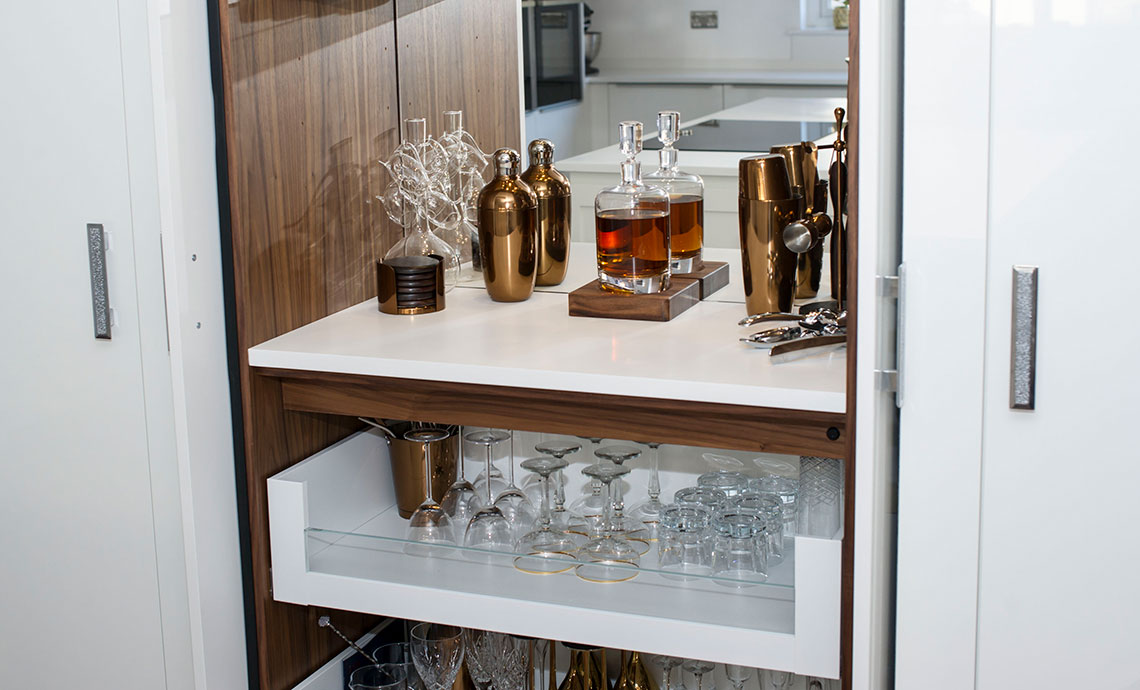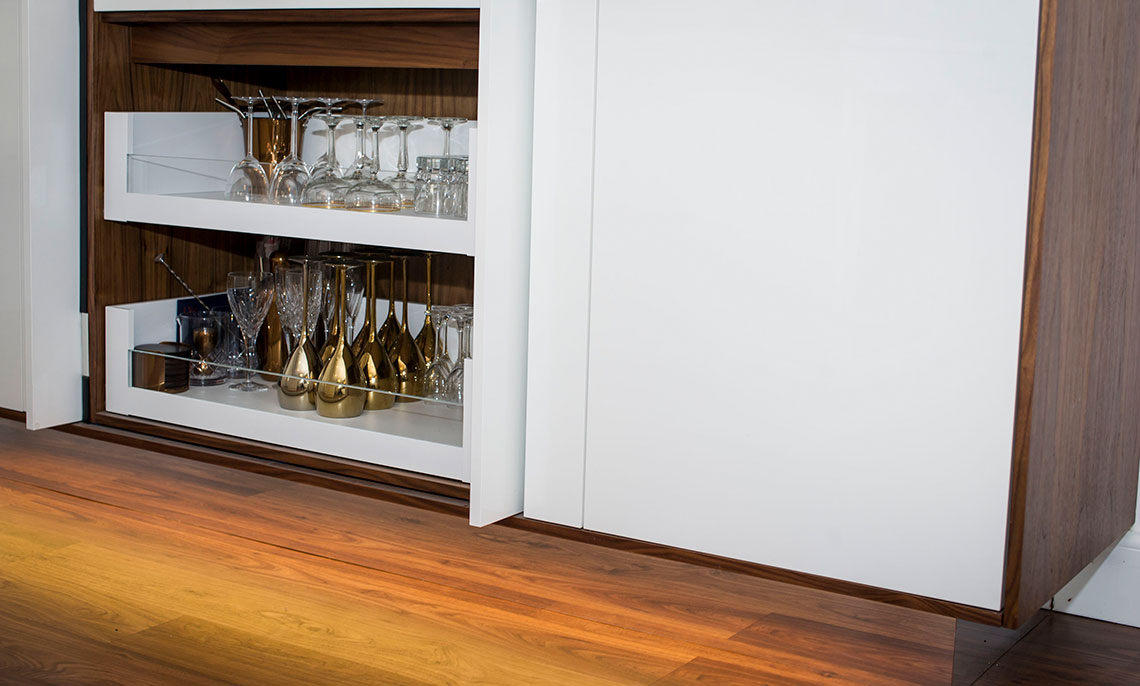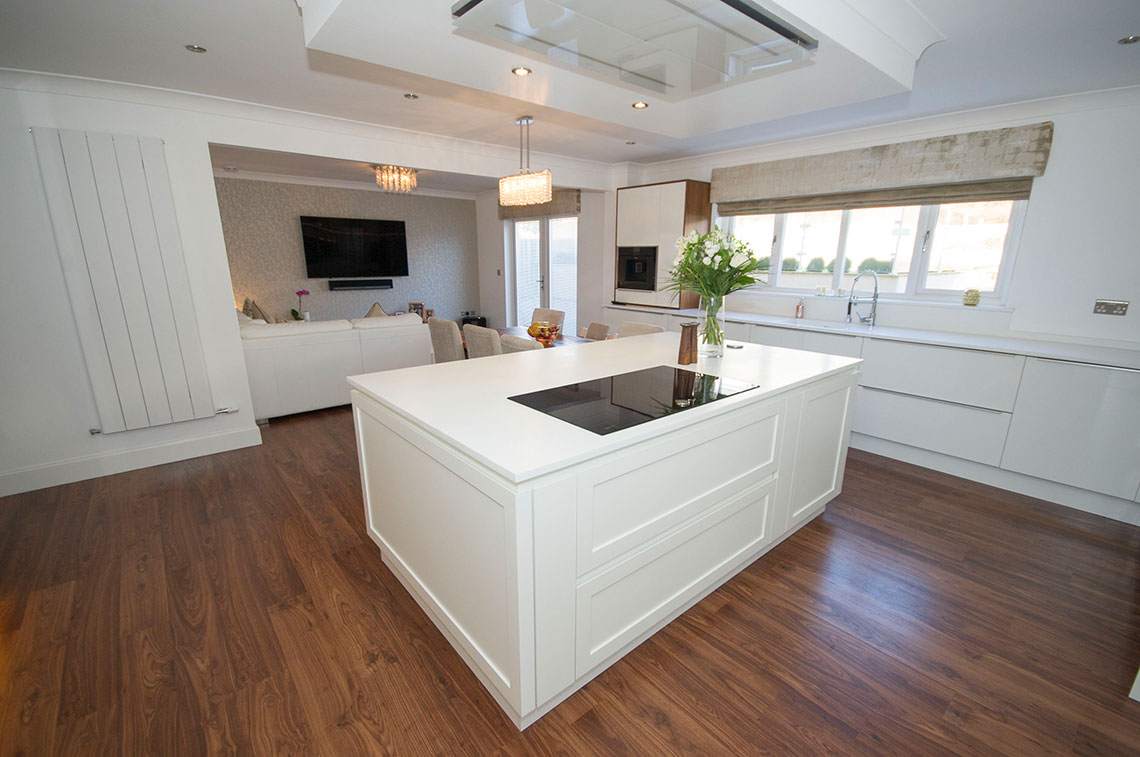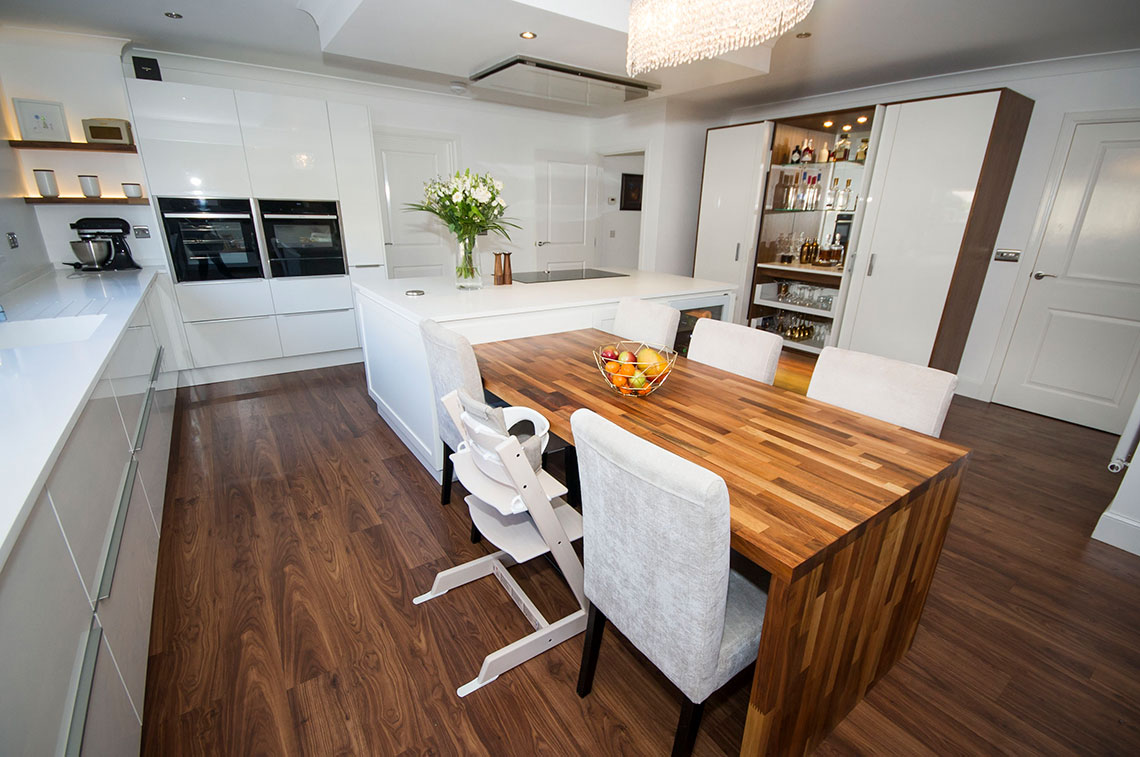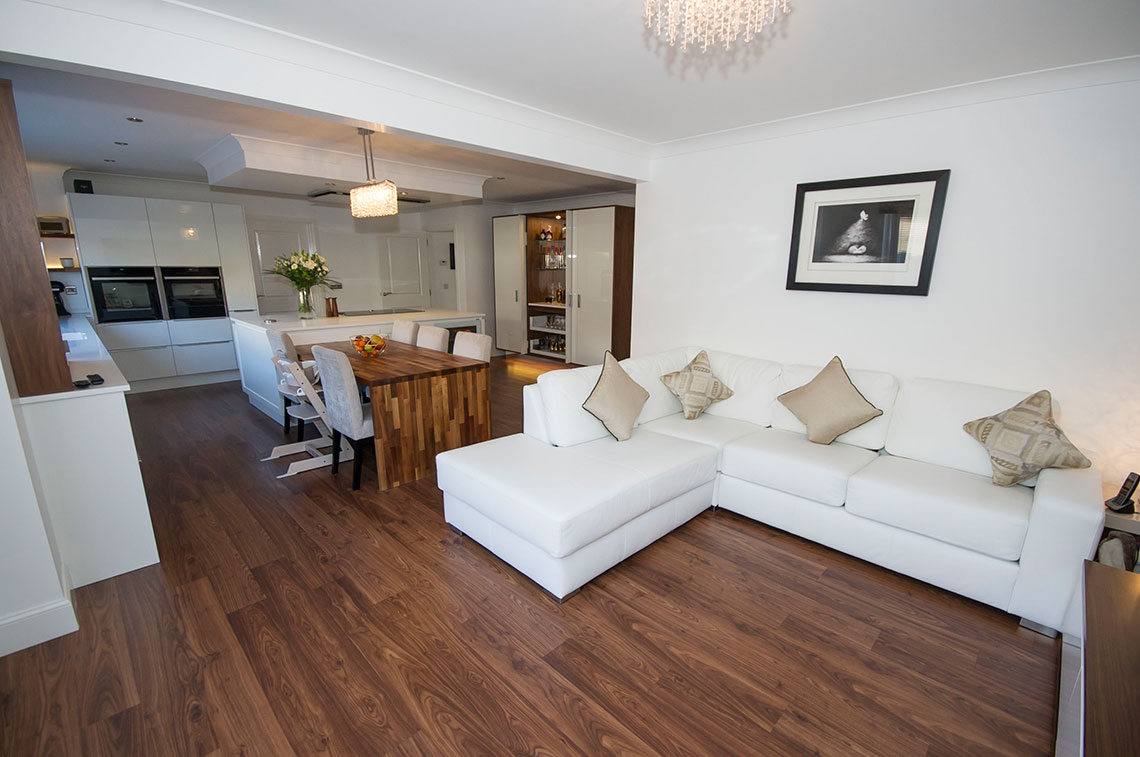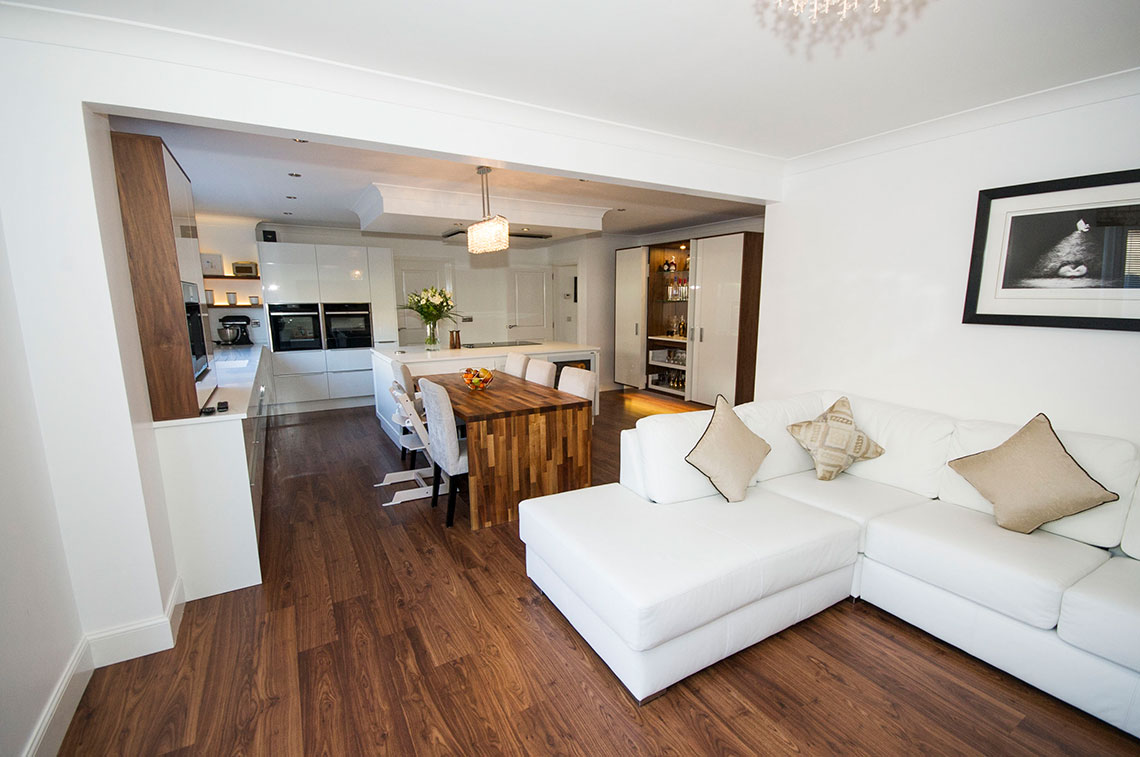 Save To Houzz Ideabook: Houzz
Mirror White Gloss with Walnut Veneer
Location: Aberdeenshire
Designer: Joanne Petrie
Collection: Fusion
Finish: Mirror White Gloss with Walnut Veneer
Budget: £32,400
Designer's Notes
I was in a privileged position to meet such creative clients who were open to new ideas and were interested in seeing my ideas combining both contemporary and classically styled cabinetry.
I was instructed to create an outstanding kitchen/dining/living area with a good workflow, combined with a real wow factor.
By listening carefully to my customer's requirements and taking note of personal tastes, I was able to create a modern and fresh scheme. I used walnut accents to pull the timber elements together and minimalist Glacier Corian tops to keep the lines clean and uninterrupted.
This was a fantastic project to work on and was very proud of the finished article.